REVIEWS JULY 2022
«
JULY
|
INDEX
|
AUGUST
»
The LINDA LINDAS: Tonite
Epitaph Records - Digital Single
This is a cover of a song by The GO-GO'S, but to me it sounds just as The LINDA LINDAS use to sound. In other words catchy and melodic punk rock that will melt your heart. Just as good as any of the songs on their debut album, "Growing Up", which was released a few months ago (I can really recomend you to check out that album). In other words, definitely worth checking out.
epitaph.com
Ryo Okumoto: The Myth Of The Mostrophus
InsideOut Music - CD, 2LP/CD, Digital
It's 20 years since Japanese keyboard player Ryo Okumoto (SPOCK's BEARD) released the last solo album. He has never stopped composing new material though, so now it was time for a new album (the fifth). He called various musicians and already had a vocalist, and then the recordings began.
This is something for those of you who just love a progressive rock adventure. There's 6 songs, but the album last for as long as 1 hour and 45 seconds. But then the title track, which end the album, is as long as 22:14 minutes. The other songs are from 6:25 to 9:27 minutes.
But even though it's a damn long album, there's some good stuff here and there. Always something..
insideoutmusic.com | ryookumoto.com
MIRAGE: The Sequel
From The Vaults - LP, CD, Digital
Some of the songs here sounds a lot like Swedish hard rockers DEAD LORD, who on their side is inspired by THIN LIZZY among others. And yes, there's also some twin-guitars here. But I would not say that MIRAGE sounds exactly like any of them though, as they seems to be more inspired by classic heavy metal from the early 80s, even though the vocals is more melodic. Let's call it melodic heavy metal/hard rock.
This Danish band released their debut album, "...And The Earth Shall Crumble", back in 1985. A second album was supposed to be released in the late 80s, but the band had to quit because the English record company sent their royalties to their Danish record company, who pocketed the money and filed for bankruptcy. So even though all the songs were written, the second album was never released....until now.
Well, this is a very strong album with lots of great songs. You should absolutely give it a try.
fromthevault.dk | facebook.com/groups/35905148665
GRAVE BATHERS: Rock 'N' Roll Fetish
Seeing Red Records on Aug. 5 - 2LP, Digital
This is not an ordinary band. They seems to mix psychobilly with heavy psych rock, as well as doom and proto-metal from the late 60s/early 70s. This is mainly psychadelic doom, but sometimes it really kicks ass. Very cool stuff. So if you like it a little wild and adventurous, then this could be something for you.
GRAVE BATHERS hailing from Philadelphia, and formed in 2018. They have released 3 singles, and "Rock 'N' Roll Fetish" is their full-length debut.
shop.seeingredrecords.com | gravebathers-us.bandcamp.com
Alan Parsons: From The New World
Frontiers Music Srl - CD, CD/DVD, LP, Box Set, Digital
This is a very soft story. But if you're looking for lullabies, I guess that this could work. But if you want music to make you happy, and some action, then this isn't what you need.
Why he end the whole thing with the 60s classic "Be My Baby" is a big mystery to me. Sure, it's a good song, and actually the only good song on the whole album. But it doesn't really fit in here. And when an old cover is the best song on the whole album, then you really have a problem.
Alan's soft rock has progressive, symphonic, and classic rock elements. Among the guest musicians on this album are guitarist and singer Joe Bonamassa, Tommy Shaw (STYX), vocalist David Pack (AMBROSIA), and vocalist James Durbin (ex-QUIET RIOT).
frontiers.it | alanparsons.com
ORIANTHI: Live From Hollywood
Frontiers Music Srl - CD/DVD, Blu-ray, Digital
This performance was captured on January 8, 2022 at the Bourbon Room in Hollywood, CA. And with a past as guitarist for stars like Michael Jackson and Alice Cooper (among others), you could expect some songs from those artists. But no, Orianthi is brave enough to rely entirely on her own material, mainly from her latest studio album, simply titled "O", but also some previous solo material.
This new live release serves as an appetizer for Orianthi's upcoming new studio album, "Rock Candy", which will be released on October 14. The first single, "Light It Up", can be seen and heard here: youtu.be/iqOeugCxxVk
frontiers.it | iamorianthi.com
PALACE: One 4 The Road
Frontiers Music Srl - CD, Digital
This is the 4th album with PALACE, which is the brainchild of Lithuanian born Swedish vocalist and multi-instrumentalist Michael Palace, who handles all the instrumentation, songwriting, and production for this album. And as usual when it comes to AOR and melodic rock, it's the sound of the 80s that you hear in the music. Fans of the previous 3 releases should not be dissapointed when they hear this. But if you're looking for something different, then you probably will be dissapointed. Because this actually sounds like most other bands in this genre. Which is not something bad, as it's good anyway.
frontiers.it | facebook.com/palacesweden
SICK N' BEAUTIFUL: Starstruck
Frontiers Music Srl - CD, Digital
Yet another band who mix their rock/metal with pop. You probably know the sound: female pop/rock vocals, metal guitars and a modern production. I guess I'm just too old to get this stuff. So if you think that you might like this kind of music, than don't listen to what I say, but give it a try and listen for yourself instead.
The label describe SICK N' BEAUTIFUL as "a unique concoction of hard rock and modern metal infused with industrial, punk, and electro-pop overtones, blending in varying influences from across the musical spectrum to create a sound all their own". Then they let the band speak, and they say that they're "intergalactic nomads". Funny kids..
frontiers.it | sicknbeautiful.com
GATHERING OF KINGS: Long Kiss Goodnight
RN Records - Digital Single
Last Friday (July 22), Swedish melodic hard rockers GATHERING OF KINGS released this single, which is taken from their new album, "Enigmatic", which will be released this Friday (July 29). The album is full of great songs, and "Long Kiss Goodnight" is no exception. So if you're a fan of Scandinavian bands from the 80s, then you should really check out this band.
Review of the album
gatheringofkings.se
KRISIUN: Mortem Solis
Century Media on July 29 - CD, LP, Digital
Holy shit! Talk about full speed ahead! These Brazilian death metal veterans give it all. The only time they slow down is when they end up in the jungle for "Dawn Sun Carnage". What impress me most is not the speed, but that they also menage to be good all the way, even though it's so straightforward and brutal.
This is actually the 12th album from this trio, but then they have been playing for 32 years now. And after so many years you could easily get tired and/or a little too comfortable in its own sound. That doesn's seems to be a problem for KRISIUN though, who have succeeded to make what could be one of their strongest albums.
centurymedia.com | krisiun.com.br
MASTER: The Human Machine / The New Elite (Re-issues)
Hammerheart Records on Aug. 5 - CD / CD
Hammerheart Records are re-releasing the complete catalogue of American death metal legends MASTER. And this band has existed for almost 40 years now, and released lots of records during that time. So there will be more re-releases in the future.
"The Human Machine" is MASTER's 9th album, originally released in 2010. It's a well-produced album, and a little technical. But don't worry, this is not any weak stuff because of that, but just as fast and brutal as always, and with filthy vocals from Paul Speckmann. They also succeed to be really catchy, so this is a really good album!
"The New Elite" came out in 2012. This is an old school thrash/death metal attack without mercy. Think of the Swedish sound of the late 80s/early 90s for example. Once again they succeed to be really catchy, even though it's fast and brutal. I really like it!
These re-releases have been remastered, and there's no bonus material included here.
hammerheart.com | facebook.com/TheRealMasterofficial
The LOUSY: Shut Up I'm Talking!!!!
Sentient Ruin Laboratories/Sore Mind - Cassette, Digital
From Boston comes The LOUSY, who mix their hardcore/punk with some thrash metal. This is their debut demo, which consist of 5 angry tracks. It's raw and intense, but far away from any noise. With influences from all kinds of punk, hardcore and metal, they have created really good songs.
No matter if you like hardcore/punk or extreme metal, you should really give these guys a chance. It's not impossible that you could like this raw punk/metal attack.
thelousy.bandcamp.com | sentientruin.com
VIOLET: Sophie
Yellow Muffin Records - Digital Single
VIOLET is a young band from Germany, who wants to bring back the keyboard-influenced AOR sound of the 80s. Their debut album, "Illusions", will be released on November 18, and "Sophie" is the first single.
Well, it's AOR, so it's obviously very melodic. They have succeeded to make a really catchy song though, so it's not just sugar sweet. They also seems to have potential to make great songs. Interesting..
yellow-muffin.eu | facebook.com/violetAORofficial
UMBILICUS: Hello Future / I, Human
Listenable Insanity Records - Digital Singles
This is pretty cool stuff. The band features members from death metallers CANNIBAL CORPSE and DEICIDE, but UMBILICUS play something totally different: 70s rock. Their first single, "Hello Future", was released last month, and about a week ago they released their second single, "I, Human". The debut album, "Path Of 1000 Suns", will be released on September 30.
This band take their influences from old 60s/70s bands like GRAND FUNK RAILROAD, AEROSMITH, LUCIFER'S FRIEND, SCORPIONS, LED ZEPPELIN, and similar acts. As I said in the beginning, it all sounds really cool, and they have really succeeded to catch the right sound. This is something that you absolutely should try.
umbilicusband.bandcamp.com
NO RETURN: The Only One
Mighty Music - Digital Single
French band NO RETURN deliver a healthy dose of melodic death/thrash metal. It's a pretty brutal and intense song, but absolutely not bad. So if you like the combination of melody and brutality, then this could be something for you.
They say that NO RETURN is one of the most well-known and oldest (formed in 1989) metal bands in France. They will release their 11th album in the fall, and this single is a first taste of that.
bfan.link/the-only-one-1 | facebook.com/NoReturnMetal | mightymusic.dk
SUNLESS SKY: Prelude For Madness
Pure Steel Records on July 29 - CD
Take some HELLOWEEN and IRON MAIDEN, blend it with some US metal, and then you get something called SUNLESS SKY - A very tasteful mixture that every fan of true heavy metal should like. It's very powerful songs that we get here, so fans of power metal will also like this of course. The whole album is great!
Since the last album they have become a trio, with Juan Ricardo (WRETCH, DARK ARENA, RITUAL, ATTAXE, BLIND CROSS, VEITH RICARDO PROJECT) on vocals and bass, Ed Miller (MYSTIK) on guitar and Ewell Tyler Martin on drums. "Prelude For Madness" is their third album.
sunlesssky.com | puresteel-records.com
VENUS: Project Lamda
Venus on July 29 - Digital EP
VENUS start with a song that is 8:41 minutes long, and end with the title track, which is over 9 minutes long. Between those 2 are 2 songs that are just 5, and 5 and a half minutes.
This Greek duo play a progressive and melodic mixture of horror, sci-fi thrash and power metal. The music has many different influences, and will probably fit best for fans of extreme metal. But if you really want to find out what this band sounds like, then you better listen for yourself instead. Because it's not so easy to describe this. It's not bad though.
venusscifi.bandcamp.com
WE ARE LEGEND: Fallen Angel
Metalapolis Records on July 29 - CD
In 2010 some former members of STORMWITCH, ABRAXAS and CORONATUS got together for some jam sessions, and the idea of a new band was born. A self-titled 4-track EP was released in January 2012, and their debut album, "Rise Of The Legend", in 2013. But unfortunately the band went seperate ways in 2016.
2 of them continued to work on some new songs though, and in 2021 it was time to record these songs, which was done with members from Italy and Greece. Now we get the chance to hear what they have done.
WE ARE LEGEND play a progressive kind of power metal, with choirs and neo-classical piano lines here and there. It's catchy and melodic, yet powerful. I like what I hear here. This is absolutely not bad at all. I think that a lot of people will like this.
metalapolis.eu | facebook.com/WeareLegendOfficial
WARWOLF: Necropolis
Metalapolis Records on July 29 - CD, LP
If "Powerslave" and "Piece Of Mind" is among your favorite albums with IRON MAIDEN, then WARWOLF should be of interest to you. It might not be exactly the same as there's more influences than that here, but it's great heavy metal in the good old way. And who can say no to that? Who even dares to say no to that?
WARWOLF hailing from Cologne, Germany, and features members from WOLFEN. They are not interested in a modern sound, so this is their tribute to the heavy metal of the 80s. And yes, a lot of great stuff came out during that decade.
The album was produced by GRAVE DIGGER's frontman Chris Boltendahl.
facebook.com/WARWOLFofficial | metalapolis.eu
STARCHILD: Silver Rain
Metalapolis Records - Digital Single
European power metal band STARCHILD have released the first single from their upcoming album, "Battle Of Eternity", which will be released on November 4. It's a melodic song with a modern twist, and it sounds really good. It will be interesting to hear some more with this band. But listen to this song to begin with.
2 more singles will see the light of day before the album release.
metalapolis.eu | facebook.com/starchildmetal
The JOKERS: Slapback
Metalapolis Records - Digital Single
The JOKERS gives us a mix of The BLACK CROWES, CHICKENFOOT and AC/DC. So we talk about vital rock n roll here. The kind of rock that try to make you feel better. And with this song they succeed pretty good with that. Very catchy and hard to not like.
The JOKERS will release their 4th album, "Rock And Roll Bones", on November 4. That will be their first new album since 2015's "Hurricane".
metalapolis.eu | thejokers.com
JOURNEY: Freedom
Frontiers Music Srl/BMG - 2LP, CD, Cassette, Digital
This band have been active for an eternity. They still seems to be very popular though, and with this new album they prove that they are hardly about to retire just yet. We get as much as 15 tracks here, which makes me think that they might have been a little too eager this time. But who says that you have to listen to all of them at once?
Not much is bad, but nothing is excellent either. It's mainly a pretty even album. But then I would not call myself a fan of the band, and therfor I can't compare this with their previous albums.
This is their first new album since 2011.
frontiers.it | journeymusic.com
CROSSING RUBICON: Perfect Storm
Frontiers Music Srl - CD, Digital
This is a new collaboration featuring Turkish artist Cenk Eroglu (ex-WINGER, XCARNATION) and singer John Bisaha (The BABYS). On this debut album they deliver melodic rock, which they say is supposed to be modern, even though it sounds very classic to me. The songs are pretty good anyway, and then you can call it whatever you want. Fans of melodic rock should give them a try, no doubt about that.
Among the guests on this album are Pat Mastelotto (KING CRIMSON, ex-Mr. MISTER), Ray Coburn (HONEYMOON SUITE), and Reb Beach (WINGER, WHITESNAKE), among others.
frontiers.it
CLEANBREAK: Coming Home
Frontiers Music Srl - CD, Digital
This band features James Durbin (ex-QUIET RIOT), Mike Flyntz (RIOT V), Perry Richardson (STRYPER) and Robert Sweet (STRYPER). The goal was to craft an album that paid homage to a more traditional American heavy metal sound.
Some people will probably see this as yet another supergroup created by Frontiers, but fact is that their enthusiasm shines throughout the album, and no matter what you think this is good stuff. So you should definitely give this a try. And especially if you like more melodic heavy metal, which this is.
frontiers.it | facebook.com/CleanbreakMetal
ARDOURS: Anatomy Of A Moment
Frontiers Music Srl - CD, Digital
Alternative band ARDOURS released their debut album, "Last Place On Earth", in 2019, and a covers EP, "Eu4ria", in 2020. Now their second full-length is here.
Rock and music from the 80s seems to be a big influence for this band, as well as some new wave. The songs on this album is most of all melodic, and not so metal, but rather some kind of soft rock. To me there seems to be 1 foot in the old and 1 in the new. It's often catchy, and actually not so bad for being so soft and melodic as this is to me.
But after a while it's unfortunately too much pop for my taste, which seems to be a usual problem nowadays. Why do rock and metal bands suddenly have to make pop music? I really don't get it!
frontiers.it | facebook.com/ardoursband
GATHERING OF KINGS: Enigmatic
RN Records on July 29 - CD
The idea behind GATHERING OF KINGS (aka GOK) was to create a Swedish AOR/melodic hard rock version of projects like PHENOMENA or AVANTASIA, with multiple vocalists and instrumentalists. But after the debut album, "First Mission", they decided to become a band with permanent members instead. "Enigmatic" is the third studio album.
But just because they have become a band doesn't mean that there's just 1 man or woman on each position. Because they seems to be an army of people - 5 vocalists, 2 guitarists, 2 drummers, but just 1 bassist and 1 keyboard player. Then we also have some guest musicians and additional backing vocals. A total of 15 people!
If you are hot for the sound of the 80s, and see that like the golden age of hard rock, then you should not be dissapointed when you listen to this album. It sounds very Scandinavian, and the songs are extremely strong. This is simply a must for every fan of melodic hard rock.
gatheringofkings.se
C.T.P.: Now & Then "Encore"
CTM ChrisTones Music on July 29 - CD, Digital
C.T.P. is short for CHRISTIAN TOLLE PROJECT. Christian is a German musician, who released his first album, "Better Than Dreams", in 2000. "Now & Then" was released in 2016, and was his 4th album. On that album he revisited some of his best songs and re-recorded them. And this new album is the same thing. Once again he decided to revisit some of his earlier material and re-record it. And what we get is an album filled with melodic rock and AOR. But once in a while there's a uptempo rocker as well. Most of the songs are really strong, so I think you know what to do.
His albums have had lots of guest musicians, and this album is no exception. This time the cast of musicians contains the long year partners John Cuijpers (Cooper Inc., PRAYING MANTIS, AYREON), David Reece (ex-ACCEPT, BONFIRE, BANGALORE CHOIR), and for the first time David Frazee (BURNING WATER, Michael Landau LIQUID QUARTET) on vocals. Guitarist Mathias Dieth (ex-U.D.O., GRAVESTONE) guests on 2 tracks, while long time companion Morris Adriaens play keyboards, hammond organ and backings. And just if that wasn't enough, Randy van der Elsen (VANDENBERG), Mendy Sneijers and Theo Talboom added backing vocals.
SCAR FOR LIFE: Sociophobia
Pride & Joy Music on July 22 - CD
Portugese band SCAR FOR LIFE was founded in 2008, and they have now come to their fifth album. It seems to be 6 years since their last album, and they have since then recruited some new people: Marc Lynn (GOTTHARD) on bass, and guest musicians Tobbe Jonsson (The LIGHTBRINGER OF SWEDEN) on drums and Darrel Treece-Birch (TEN) on keyboards.
This album is full of really good melodic hard rock songs. It's powerful and passionate. They are hardly doing anything wrong here, so you should really give them a try.
prideandjoy.de | facebook.com/scarforlifeband
CIRKUS PRÜTZ: Blues Revolution
Metalville Records on July 29 - CD, LP
Swedish blues rockers CIRKUS PRÜTZ are back with a new album, where they let all their roots come out and play. Which means that they also blend in some hard rock and punk to their sound. But most of all it's a blues rock album, and these 10 songs are really good stuff, so you should definitely check this out. Just listen to the 3 first tracks - "Blues Revolution", "Boogie Woogie Man" and "Modern Day Gentleman" - for example. Or why not something like "The Devil In Me"? If you don't like that, then I don't know..
metalville.de | facebook.com/cirkusprytz
TORCH: Live Fire
Metalville Records on July 29 - CD, LP
In the summer of 2018, Swedish heavy metal band TORCH returned to the stage at Sweden Rock Festival. The show was recorded, and will now be released as "Live Fire".
The set list contains 8 old classics and 1 new song, "Feed The Flame" (which was later included on their comeback album, "Reignited"). And it sounds like it was an energetic show, and that the band was really on fire. Good song after good song is delivered, and there's hardly anything to complain about.
If you like your heavy metal hard and heavy, but yet catchy and strong (think ACCEPT and JUDAS PRIEST), then this is a band that you should check out.
metalville.de | facebook.com/torchrocknroll
SATOR: Return Of The Barbie-Q-Killers
Wild Kingdom Records on July 29 - CD, 2LP, Digital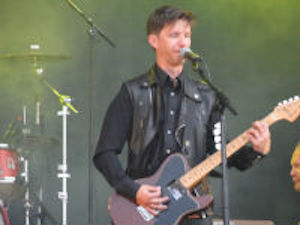 "Barbie-Q-Killers" was released in 1994, and featured covers of "obscure" punk rock songs. Now they return with another album full of punk rock covers. This time it's as much as 24 tracks on CD and 29 on the double LP. And the funny thing is that I had not heard any of these songs before. So I guess it was a good idea to do covers of them then, because most of these songs are really good.
On this album we get covers of acts like REDD KROSS, DEVO, BLITZKRIEG BOP, 999, The WAVES, POINTED STICKS, The UNDERTONES, The BOYS, ZERO BOYS, The LAST, UNNATURAL AX, WHITE FLAG, SCREAMERS, The GO-GO'S, The YOUNG LORDS, DARBY CRASH BAND, The NORMALS, and many more.
This Swedish band formed as SATOR CODEX in 1981, and changed it to just SATOR in 1987. They are legendary here in Sweden, and have released lots of stuff through the years.
You should absolutely check out this album.
sator.se | wildkingdom.se
FATSO JETSON: Live At The Maximum Festival (re-issue)
Go Down Records on July 22 - CD
"Live At The Maximum Festival" was originally released on vinyl in 2014, but will now also be released on CD. I'm not really sure why though, because it's not that good, and isn't the CD market more or less slowly dying?
Anyway, these desert rockers took the stage at Maximum Festival in 2013, where they did their best to sound like their American idols. Unfortunately I don't think they are as good as bands like KYUSS or FU MANCHU, so this was a little boring to listen to.
The 2 first tracks and all that jamming are totally useless. I would have walked away if I was there. After that it's a little bit better, but not much. Sure, it's full of energy, but they simply don't have any good songs here according to me.
1 more thing.. A look at the artwork and the talk about pussy makes me think that they are sexists. So if you don't like that, well then you have yet another reason to not check this out.
godownrecords.com | fatsojetson.bandcamp.com
SHE BITES: Super Hero
Pride & Joy Music on July 22 - CD
German melodic rockers SHE BITES released their debut album, "Joyride", in 2020. And now they return with their second album, "Super Hero", where they are joined by singer Marion Welch. I would describe her soulful rock voice as Tina Turner light. And that's not something bad to be compared with.
SHE BITES continue to blend their hook-driven AOR with rock guitars and pop melodies. This might not be the most energetic album that I have heard, but it has soul and it's pretty good. Give them a try.
prideandjoy.de | facebook.com/officialSHEBITES
HIGHWAY SENTINELS: The Waiting Fire
Louder Than Loud Records/Pride & Joy Music on July 22 - CD
This is a project created by journalist Steven Rosen and Jimmy Waldo (ALCATRAZZ etc etc). Vocalist became David Reece (ex-ACCEPT, BANGALORE CHOIR, BONFIRE), while Mark Zonder (FATES WARNING, WARLORD) sat down behind the drums, and on bass we find Donnie Van Stavern (RIOT). There's also lots of guests on guitar.
The music is rooted in the old hard rock tradition, and these 12 tracks are not bad at all. Some songs are even great actually. You should definitely give this album a try.
louderthanloudrecords.com | facebook.com/profile.php?id=100048099653147 | prideandjoy.de
FATAL VISION: Once
Pride & Joy Music on July 22 - CD
Those ballads might be cute, but they are so silly that even your mother will like them. And that's not so cool if you want to be a hard rocker, is it? But otherwise we talk AOR/melodic rock here. A few of these songs are pretty o.k., while some sounds weird somehow (he sing in a strange way sometimes). Not the strongest album I have heard, but not the weakest either.
FATAL VISION hailing from Ottawa, Canada, and was originally active during the 80s. But in 2019 one of the members, Simon Marwood, received a birthday gift to record at a local studio. So he decided to dust off his old notebooks and record some of his old songs, and with the blessing of the original members of the band, FATAL VISION was alive again.
This album features contributions from well-known names like Lenny Castro (TOTO), Alessandro Del Vecchio (HARDLINE, SUNSTORM), Mark Holden (BOULEVARD), JK Northrup (KING KOBRA, XYZ), Marc Lafrance (LOVERBOY, MÖTLEY CRÜE), Paul Laine (DANGER DANGER, The DEFIANTS) and Jeff Scott Soto (JOURNEY, TALISMAN, TRANS-SIBERIAN ORCHESTRA), with production assistance from Del Vecchio, Northrup and Ron Nevison (BAD ENGLISH, EUROPE, HEART, KISS, LED ZEPPELIN, SURVIVOR).
prideandjoy.de | facebook.com/fatalvisionband
DREAMTIDE: Drama Dust Dream
Pride & Joy Music on July 22 - CD
DREAMTIDE was formed in Hannover, Germany in 2000 by FAIR WARNING guitarist Helge Engelke. "Drama Dust Dream" is their 4th album, where they continue to deliver classic melodic rock. And they do it really good, so no fan of that genre should be dissapointed when they hear this.
I don't have much else to say about this album though.. No matter how many times I listen, I can't come up with anything else to add.
facebook.com/DREAMTIDE-52546931619 | prideandjoy.de
RESISTANCE: Skulls Of My Enemy
Pure Steel Records on July 22 - CD
This reminds me of good old W.A.S.P. somehow, as they have the same kind of vocal melodies, but not the same razor sharp guitars. So it's not completely like W.A.S.P., just something similar. We get powerful American heavy metal anyway, and 9 really good songs, which is good enough for me. You should really give these Americans a chance, because they have made a pretty strong album.
RESISTANCE released their first EP, "A Certain Sorrow", in 2002. Since then they have released 4 albums between 2003-2017.
resistanceusa.com | puresteel-records.com
EXCALIBUR: Volando Hacia el Infierno
Fighter Records on July 19 - CD, LP, Cassette
EXCALIBUR formed in Edna, eastern Spain in 1984. They released some demos, 2 albums and 1 7" EP before it became silent in the mid-90s. The band reunited in June 2013, and have since then released some more records, including re-releases of their early stuff.
"Volando Hacia el Infierno" is their 4th album, and the first with the new members Valentín García David (bass) and Silvia Bolzán "Panther" (second vocalist and backing vocals). The music is described as heavy/rock, and is a little melodic. You could possibly call it melodic hard rock. All lyrics are in Spanish, but it sounds pretty good anyway.
facebook.com/Excalibur.rockband | fighter-records.com
BOOBY TRAP: The Hellzheimers
Firecum Records - CD, Digital
This is a covers album with a wild mixture of genres. From Billy Idol to JUDAS PRIEST, and then from OBITUARY to BAD BRAINS, just to continue with ROSE TATTOO, DANZIG and ANTHRAX. Then off to NAPALM DEATH and MINISTRY, through MISFITS and then BON JOVI, before we land with BLACK SABBATH. The singer is unfortunately not the best in English, so it sounds funny once in a while. O.k. versions done with charm. But unfortunately not much else than just o.k., except for a few songs, like "Rebel Yell" (Billy Idol) and "Mother" (DANZIG) for example, which they do really good.
This is hardly an album where they have tried to reinvent the songs. They have rather done pretty true versions, even though it's done in their own unique way.
This Portugese band formed in 1993, and split up in 1997, but reunited in 2012. Usually they play a mix of thrash metal and hardcore/punk.
boobytrapofficial.bandcamp.com
BANG BANG FIRECRACKER: Hear Evil
Bang Bang Firecracker - MCD, Digital EP
This is the second part of a 3 EP concept album, entitled "The Evil Trilogy". 3 tracks is what we get here, and the music is heavy rock of the energetic kind. The songs pulsating forward like an old steam-engine. And this band deserves a lot more attention than many others in the over-crowded heavy rock genre. Yes, that's how good I think they are. So let's check them out at once.
facebook.com/Bangbangfirecracker
ARMAGELION: Lie To Me / Welcome To The Show
Armagelion - Digital Singles
"Welcome To The Show" is the debut single from ARMAGELION, and "Lie To Me" is the second single. Both songs are taken from an upcoming 5-track EP, that will be released in late 2022.
The idea for this project came more than 10 years ago, but it has just been active for 2 years. Influences seems to come from theatrical hard rock from the 80s, as well as Japanese culture.
These 2 songs are extremely good melodic hard rock. How something like this can be unsigned is a mystery to me. But I guess it's just a matter of time before a label like Pride & Joy Music or Frontiers Music sign this artist. So remember where you heard about it, because this is just as good as any other melodic hard rock act out there today.
facebook.com/ArmagelionOficial
WITCHERY: Nightside
Century Media on July 22 - CD, LP, Digital
WITCHERY are on the hunt again. This is their first concept album, and therfor also their most ambitious record so far. The lyrics "dealing with witches and witchfinders, curses and charms, and the overpowering stench of religious brutality", as the press release describes it.
Since the last album, co-founding member and bassist Sharlee D'Angelo has left the band to focus on ARCH ENEMY. So their regular live stand-in bassist, Victor Brandt (DIMMU BORGIR, ex-ENTOMBED, ENTOMBED A.D., TOTALT JÄVLA MÖRKER etc etc etc), has become an official member of the band. And among the guests this time are as always Hank Shermann (MERCYFUL FATE), as well as Jeff Walker (CARCASS), Maciek Ofstad (KVELERTAK) and Simon Johansson (WOLF).
The music is as usual a blackened kind of thrash metal. It's dark but sharp, and often in mid-tempo, even though there's fast songs too. The vocals is really raw. I like this a lot! And so should you..
centurymedia.com | facebook.com/officialwitchery
OCEANS OF SLUMBER: Starlight And Ash
Century Media on July 22 - CD, LP, Digital
This is a pop album! It's soft and too much piano for my taste. Yes, once in a while there's some heavy electric guitars, but that doesn't last for too long. And who needs a tired version of "House Of The Rising Sun" by The ANIMALS? No, this album was not good.
OCEANS OF SLUMBER hailing from Texas, and their music is called "New Southern Gothic". It seems like an old man like Nick Cave have been a big inspiration here, so those of you who like tragic singer/songwriter stuff might like this.
centurymedia.com | oceansofslumber.com
Mikael Åkerfeldt: Clark (Soundtrack From The Netflix Series)
InsideOut Music on July 22 - LP, CD
OPETH leader Mikael Åkerfeldt have done the soundtrack to the Netflex mini-series "Clark". Most of the material on this 34-track album is not really rock music, but more like some kind of cinematic music. Sometimes it sounds like jazz, sometimes classical music, and then some Eastern influences on that, and so on.. Most of it is pretty soft and mainly instrumental. Some of the tracks towards the end have vocals though, and some of those could possibly be called rock. And yes, 34 tracks is much. But most of it is just short pieces at approximately 1-3 minutes.
I would guess that this album would work best for fans of soft progressive rock from the 70s. But if you also happens to like soundtracks to movies, then this will probably fit you perfect.
The best song here is the only Swedish song, "Måndag i Stockholm". It sounds like a Swedish hard rocker from the late 60s/early 70s, like something by NOVEMBER. Many of the other songs here also sounds very old and Swedish.
insideoutmusic.com
IMPERIAL TRIUMPHANT: Spirit Of Ecstasy
Century Media on July 22 - CD, 2LP, Digital
This band have a chaotic sound. But at the same time it's a unique sound. I guess the best way to describe this is to call it something like experimental metal with elements of everything. Which might not give you any better idea of what they really sounds like. And it's actually not that easy either. So the best way to find out what they really sounds like is to simply listen to them, because this is really something special. A wild guess is that this is what they call avantgarde. You better get ready for a crazy ride anyway.
Listening to progressive metal is like a sweet dream compared to this. This is almost like a nightmare filled with chaos jazz and extreme metal.
IMPERIAL TRIUMPHANT is a trio from New York, and this is their fifth studio album. They have also released 3 EPs through the years.
centurymedia.com | imperial-triumphant.com
FREEDUMB: Feverish
Freedumb - Digital EP
FREEDUMB was founded in Moss, Norway in 2003. Their debut album, "The Freedumb Curse", was released in 2010, and another album, "Feeding The Tapeworm", in 2016. A third album, "Post-Modern Dark Age", came out in 2019. There have also been an EP and a couple of singles if I get it right.
About a month ago they released this 3-track EP. And the music they play is an alternative rock/punk/metal hybrid, that is said to fit fans of PENNYWISE, KVELERTAK and POISON IDEA. That doesn't necessarily mean that they sounds exactly like any of them though. But it's catchy and energetic anyway, and to me it's mainly punk rock, even though it's of the alternative kind. 3 very good songs anyway.
facebook.com/freedumbpunk
The HIRVI: Violence Stays In Fashion
Inverse Records - CD, Digital
Finnish thrashers The HIRVI originates from the late 80s. They released a demo in 1989, and according to The Metal Archives a mini LP was planned in 1990, but was never released. Anyway, in 2017 they were back again, and released their first album, "Old School Killspree", in 2018. Now their second album, "Violence Stays In Fashion", is here.
This is not just another typical thrash metal band though. The HIRVI have their own special sound, which I would guess that fans of a band like VOIVOD could like a lot. In other words more technical and almost progressive. I like it though.
inverse.fi | thehirvi.bandcamp.com
PARKWAY DRIVE: The Greatest Fear
Epitaph Records - Digital Single
Australian metal band PARKWAY DRIVE will release their 7th studio album, "Darker Still", on September 9. "The Greatest Fear" is one of the songs on that album. It's a hard and heavy song that should not dissapoint any of their fans. You can expect galloping guitar work, moshy breakdowns, and harsh vocals. It's modern but absolutely not bad because of that.
youtu.be/CxvMf9PnImQ | epitaph.com
SOURCE OF RAGE: Witness The Mess
Metalville Records on July 22 - CD
From Hildesheim (near Hannover), Germany comes SOURCE OF RAGE, and they play melodic groove metal. Their first EP was released in 2015, and their first full-length album 2 years later.
Melodies, aggression and energy describe this band's sound. But they are also technical as well as modern. This is actually not so bad at all. I would guess that both fans of groove and thrash metal could like this. You should give them a try anyway.
Even though I have been listening several times now, I don't have much else to add..
metalville.de | sourceofrage.de
BALLS GONE WILD: Stay Wild
Metalville Records on July 22 - CD, LP
This German trio throw in some dynamite, and then they let their rock balls explode. Good old AC/DC is just one of the main ingredients, MOTÖRHEAD is another. Other important ingredients is power, melody and hooks. It's a perfect mix of punk and hard rock from the 70s and 80s. This band simply kicks ass!
Energetic hard rock n roll with punk attitude is probably the best way to decsribe these 11 tracks. They call it turbo rock, but in Sweden we call it action rock. They do this really good anyway. Absolutely something worth checking out.
BALLS GONE WILD celebrate their 10th anniversary this year.
metalville.de | facebook.com/ballsgonewildband
STRANGER VISION: The Thunder
Pride & Joy Music - Digital Single
Italian power metal group STRANGER VISION released the first single from their upcoming album, "Wasteland", on July 1. The album will be released on November 4, and is a concept album.
This song is catchy and melodic, yet powerful, and with a strong chorus. Not bad at all. I look forward to hear some more.
youtu.be/4Vk2muvwft4 | strangervisionband.com | prideandjoy.de
LUCID GRAVE: Cosmic Mountain
Electric Valley Records on July 15 - LP, Digital
Why the singer have to howl and whine like the person would be incarcerated on a mental hospital is a very good question. Because once in a while it's proven that this person actually can sing if he or she only uses its normal voice. That's the best moments on this album. Unfortunately it doesn' last for too long though.
The music is slow and heavy doom metal that makes me yawn. It's neither epic or atmospheric at all. This proves how important it is with good vocals, especially when you play this kind of music. Because when the vocalist sing more normal, it sounds a lot better.
LUCID GRAVE hailing from Copenhagen, Denmark. Their music is described as dark heavy psych with stoner and doom tendencies. "Cosmic Mountain" is their debut album.
lucidgrave.bandcamp.com | electricvalleyrecords.com
Ian Blurton's FUTURE NOW: Second Skin
Seeing Red Records/Pajama Party on July 15 - LP, Digital
Canadian artist/producer Ian Blurton has been a part of the scene since the 1980s. With FUTURE NOW he gives us 70s heavy rock. And to really make sure that it sounds authentic, they used an array of vintage gear, and recorded the album using the famed Rolling Stones Mobile (which has been used for albums with ROLLING STONES, LED ZEPPELIN and DEEP PURPLE).
This is a catchy and riff-driven ride, but also a little progressive and epic once in a while. There's even some twin-guitars here and there. Heavy guitar rock like it was done in the early days of hard rock.
ianblurtonsfuturenow.bandcamp.com | seeingredrecords.com
BIRTH: Born
Bad Omen Records on July 15 - LP, CD, Digital
This is the debut album from BIRTH, which was formed by 2 guys from ASTRA. They play 70s progressive rock, but with a psychedelic twist. It's vibrant and electrifying, but at the same time melancholy and atmospheric. It sounds like an old album from the 70s, and I really like it.
Fans of retro rock should really check out this band.
bad-omen-records.com | birthprog.bandcamp.com
BATTERING RAM: Second To None
UPRISING! Records on July 15 - LP, CD, Digital
This band reminds me of Swedish band MUSTASCH. It's the same kind of heavy hard rock that they play. It's powerful and full of attitude, like heavy rock n roll on steroids. But there's also hooks. Absolutely not bad at all.
Swedish band BATTERING RAM comes from a small town called Filipstad, which is not famous for anything as far as I know. But somewhere in the forests a few people decided to form a band in 2017. Their self-titled debut album was released in 2020, and now their second album is here in a few days. You should check it out.
uprisingrecords.de | battering-ram.com
...AND YOU WILL KNOW US BY THE TRAIL OF DEAD: XI: Bleed Here Now
InsideOut Music on July 15 - CD/Blu-ray Mediabook, CD, 2LP/CD, Digital
Weird album. But varied. That doesn't help much though, as there's nothing that appeals to me. And there's as much as 22 tracks here. I wouldn't call all those tracks songs though, because sometimes it's more like pieces. And when they finally play something that could be called a song, it's so soft, melodic and nice that it's painful. No this was definitely not an album for me. But we are all different.
What kind of music do they play then? Well, you tell me! Because I'm not really sure pal. But I guess we can call it something like alternative, experimental rock?
insideoutmusic.com | trailofdead.com
Mike Tramp and The ROCK 'N' ROLL CIRCUZ: Stand Your Ground (reissue)
Target Records on July 15 - 2LP, Digital
This record was originally released in 2011. It will now be released on vinyl for the first time, and this is just as soft and melodic as Mike's solo albums use to be. But possibly more catchy and energetic though, which makes it a little better than his later material. Yes, this album has it's bright moments.
As you might know already, Mike Tramp was the frontman of WHITE LION and FREAK OF NATURE. A new album will be released in September.
miketramp.dk | targetgroup.dk
QUIET CONFUSION: Magella
Go Down Records on July 15 - CD, Digital
"Magella" is a mix of stoner rock and tons of fuzz, 70s echoes and psychedelic rock. It has been recorded in the old-fashioned way to capture the strength and dynamism of live music.
QUIET CONFUSION is a power-trio from Verona, Italy, formed in 2009. The goal is to get away from the routine and create a channel for creative energy with a wild and exiting sound. An EP was released in 2010, and was followed by a full-length album in 2012. "Magella" is their 4th album.
Well, this is not bad at all. Fans of stoner, heavy and psych rock should really give them a try.
godownrecords.com | facebook.com/quietconfusion
SORCERY: Stunt Rock Soundtrack (reissue)
RidingEasy Records on July 15 - Digital (LP on Feb. 28, 2023)
Long before there was any metal band called SORCERY, there was a theatrical hard rock band from Los Angeles with that name back in the 70s. They delivered next level performances in which a battle ensued on stage between illusionists portraying Merlin versus Satan. The band was founded in 1975 and became popular locally, and that made them in demand for film and TV. That's where "Stunt Rock" comes into the picture, which is a low budget b-movie from 1978, that integrated hard rock, magic, dangerous stunts and an early form of mockumentary filmmaking into an epic feature film about an Australian stunt man reunited with his American cousin (and SORCERY member) in L.A., and all hell breaks loose.
SORCERY composed the soundtrack, which also became their debut album. The music is some kind of occult hard rock/proto-metal that have pieces of early JUDAS PRIEST, ALICE COOPER (the band), BLUE ÖYSTER CULT, LED ZEPPELIN, DEEP PURPLE and The WHO. Sometimes it's even a little theatrical. And these songs are absolutely not bad at all. It really sounds like a product of its time. So if that sounds interesting to you, then you should definitely give this a try.
SORCERY recently reformed after inking a contract in 2021 with RidingEasy Records, so this is not the last you will hear from them.
ridingeasyrecs.com
TYRANT: Poison The Well
Tyrant - Digital Single
TYRANT are based in Lansing, Michigan, USA. The band was formed in 2012 by the brothers Philip and Andrew Winters, who had a strong passion for music, and especially heavy metal.
This song was released almost a month ago, but it's a good song, so it's still worth checking out. This band play in the more powerful league, and they are good at what they are doing here.
TYRANT will be touring in the States, with support from DAMAGE, in August. Check their website for dates..
tyrantband.com
SWIM OR DROWN: Torment
WTF Records - MCD, Digital
SWIM OR DROWN formed in 2008, and comes from Heerenveen in The Netherlands. "Torment" is their 4th EP, and they deliver what is best described as adrenaline pumping metallic hardcore. It's just as hard and heavy, as well as angry, as hardcore use to be. They simply unleashes all their frustration and hate through 6 short songs. So we are talking about a pure discharge here.
The band is currently working on their first LP.
facebook.com/SWIMorDROWN | wtfrecords.eu
HELD HOSTAGE: Great American Rock
FireRock Music Group - CD, Digital
Well, it might not suck, but it sure doesn't live up to the title of this album. And a 7-minute instrumental song, what's the point with that? Useless! But otherwise you can look forward to some guest vocals from Tim "Ripper" Owens (KK's PRIEST, ex-JUDAS PRIEST, Yngwie Malmsteen, ICED EARTH) on as much as 10 of these 12 tracks, and Joe Lynn Turner (ex-RAINBOW, DEEP PURPLE, Yngwie Malmsteen) on 1.
Now it might sound like this is garbage, but it's absolutely not. Most of these songs are actually pretty good hard rock with heavy guitars. But hardly great though. It really sounds American.
It looks like this American band was founded in 1984 by lead guitarist/singer Tom Collier. I didn't succeed to get that much more information about them, so I don't know if they have been active all the time since the 80s.
heldhostageband.com
SOLEMN CEREMONY: Demise
Nine Records - CD, Digital
SOLEMN CEREMONY is Phil Howlett's (LUCIFER'S FALL, ROTE MARE) traditional doom metal solo project. On this album he also get some help from Kieren Provis (lead guitar - LUCIFER'S FALL) and Adam Holmes (drums - ELDRITCH RITES). The music is heavy and melodic, yet with raw vocals from Phil. It's said to fit fans of REVEREND BIZARRE, SAINT VITUS, The LAMP OF TROTH, CIRITH UNGOL, and similar stuff.
Well, even though I'm not really familiar with those bands, SOLEMN CEREMONY sounds really good to me anyway. So if you like old school doom metal, then this could be worth a try.
solemnceremony.bandcamp.com | nine-records.com
PRESSURE: In A Dark Heart We Trust
Xing Records - CD, Digital
On the first album this Swedish band sang in 3 different languages: Swedish, English and German. On this album it's thankfully just English, which sounds much better. The songs seems to be a little stronger as well. That doesn't mean that everything is good though. They could easily have thrown away at least 4 of these 14 tracks. The most useless song is the last track, the title track, which is just talking and talking for 10 and a half minutes - WHY?!
This band have really found their own unique sound, which they call story metal. And this album seems to be a dark story about relationships. While the first album had just male vocals, we get both male and female vocals on this second album. The music is mainly different kinds of hard rock and heavy metal.
pressure.band
IVANDER: Inferno 1978
Maykos Records/Mad Kramer Records - LP, CD, Digital
American heavy metal band IVANDER released this album a few months ago, and it's a very traditional heavy metal album, with inspiration from the classic acts of the genre. And they seems to know what they are doing here. Powerful and dynamic heavy metal and melodic vocals is what we get, and the songs are pretty good, without being any future classics. People who are in to old school heavy metal could actually like this.
Now I don't know if this is their first album or when they formed, but they seems to be a duo from Tennessee anyway.
ivander.bandcamp.com
HÄRDROCKER: Rider Of The Night
RipRide Records - CD, Digital
Old school speed metal with a raw and primitive sound is what we get from this Mexican 1-man band. And in this case that doesn't mean programmed drums, but actually real drums.
Among his influences are stuff like MOTÖRHEAD, VENOM and JUDAS PRIEST. This is a little bit more brutal and noisey though, but not bad at all. You should absolutely give this a try.
ripriderecords.com
MENTALIST: Stairs Of Ragusa
Mentalist Records/Pride & Joy Music - Digital Single
MENTALIST deliver another single, and it sounds really good. So if you like melodic power metal, then I can really recomend you to check this out.
This song is of the more epic kind, and not so fast. More like mid-tempo maybe.
This German/Swedish band will release their third album, "Empires Falling", on September 16, and that's where this song comes from.
prideandjoy.de | facebook.com/mentalistband
TRAITOR: Last Hope For The Wretched
First Blood Family Records on July 8 - CD
TRAITOR formed in the fall of 2012, and released their first EP, "Delaware Destroyers", in 2014. Their latest album, "Last Hope For The Wretched", was previously released on LP in February, but will now also be released on CD.
This band play a powerful kind of classic heavy metal, sometimes with a touch of speed metal. They also have 2 vocalists: 1 that is more traditional, and 1 that is more like death/thrash vocals.
Very good stuff that you should check out if you like old school heavy/speed metal.
traitorphl.bandcamp.com
THEODICY: Torture Of Industry
Theodicy - CD, Digital
These German death metallers formed in 1997, but this is just their third album. It's groovy with elements of thrash, and is said to be something for fans of early SIX FEET UNDER and BOLT THROWER. As far as I can hear there seems to be a Internet theme on this album.
Anyway, the vocals is the deeper kind of growl, and they are not the fastest death metal band. It's not slow though, and these 12 songs are not bad. But o.k., it might not be any masterpieces either, but it sure doesn't suck anyway. So give them a try.
theodicy.bandcamp.com
ENTOMBED: DCLXVI - To Ride, Shoot Straight And Speak The Truth (Remastered 2022)
Threeman Recordings on July 15 - CD, LP, Digital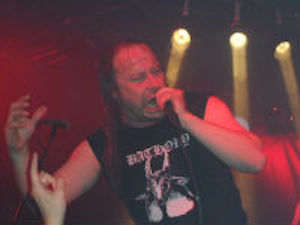 It's actually 25 years since this album was originally released. It seems like it has been out of print for a long time, but it will now finally be available again, packaged as the band originally intended it.
We have a few classics on this album, like "Damn Deal Done", "Wreckage", "Lights Out" and "Parasight" for example (all those songs might not be classics to you though). It's a very strong album, and according to me they had found their own unique sound here, which they called "death n roll". It's not the typical death metal that they played on the 2 first albums anyway, but more hard and heavy, even though there's some fast songs too. At the same time they were not afraid to do something completely different from the rest, like the piano piece "DCXVI" and "Uffe's Horroshow" for example, which makes me think of Alice Cooper. I like the album though, no doubt about that.
entombedband.bandcamp.com
DEEP SPACE MASK: In Tenebris
Argonauta Records - CD, Digital
French band DEEP SPACE MASK formed in early 2020, and this is their second album. The music is classic heavy and doom metal inspired by acts such as BLACK SABBATH, PENTAGRAM, TROUBLE and CANDLEMASS. But they also seems to like 70s KISS, as they do a cover of "Strange Ways" (cool choice by the way).
No matter if you like heavy or doom metal, heavy or stoner rock, or just some good old hard rock, you should find something that you like on this album.
deepspacemask.bandcamp.com | argonautarecords.com
HAIL MARY: Disturbing The Peace
Eönian Records on July 4
From southern California comes HAIL MARY, which features the rhythm section of LEATHERWOLF, or the "Triple Axe Attack": Michael Olivieri, Carey Howe and Geoff Gayer, along with bassist Patrick Guyton and drummer Marco Farcone. They play a raw and heavier kind of metal with melodic vocals. It's often catchy, and it actually sounds familiar somehow. Not really sure what I should compare them with, but it sounds really good to me anyway.
It seems like this band existed in the late 80s/early 90s as LEATHERWOLF until legal issues arose with a former bandmate over the name. Then they changed it to HAIL MARY. For some reason HAIL MARY never succeeded to get a record deal, but they recorded mutiple demos, and those tracks is what we get on this album. This is absolutely worth a try.
In 1999 LEATHERWOLF reformed.
eonianrecords.com
GUILLOTINE A.D.: Born To Fall
M-Theory Audio - CD, Digital
Their self released and self titled debut was released under the name GUILLOTINE in October 2017. For some reason they changed the name to GUILLOTINE A.D. in December 2021, and at the same time they signed to M-Theory Audio, who released their second album, "Born To Fall", on June 24.
This trio hailing from Athens, Georgia, USA, and blends the sounds of old-school Florida death metal, Scandinavian black metal, and New Orleans sludge into their own brew. It's often dark and heavy, even though it has some faster parts too once in a while. A good combination that works very good. So those who like it heavy should give this band a try.
guillotinead.bandcamp.com | m-theoryaudio.com
Izzy Von Scarecrow: Reaper
Icons Creating Evil Art - Digital Single
This is the first single from Izzy's upcoming debut album, "You Don't Know Monster". Horror rock with punk attitude might be a good description to this. It's hard and heavy, as well as destructive and dirty, with a pinch of 2010 metal. He simply creates his own unique alternative music. It sounds o.k. though, and I would guess that fans of the early stuff with Marilyn Manson could like this.
Who might Izzy Von Scarecrow be then? It's a Swedish man who have been a member of several bands, and is also a part of the CORRO community (not sure what that is, probably a pop artist). He has been living in Los Angeles during the last years, but is now back in Sweden again.
icea.se | instagram.com/izzyscarecrow_official
ANTILLES: Entheos
Crawling Chaos Records on July 8 - MCD (LP later)
Much noise here. But luckily not all the time. They play very fast and are very aggressive, but there's melody too. This band will crush you!
It's 4 years since these German death metallers released their debut album. But now they return with a 4-track EP. It's said that they have developed their sound since last time. Now it's more progressive, with atmospheric and melodic elements.
Most people will probably say no to this as it's too extreme. So how hard are you?
antillesmetal.bandcamp.com | thecrawlingchaos-records.de
AMERICAN TERROR: Where We Are
Self released on July 8
It's a raw mix of metal and punk that we get here, but yet it's melodic as well. You could call it a political album, but they doesn't really take any side, but tell the truth as they see it. And I would guess that they're not too happy about what America has become. Or what do you think of titles like "End Of America", "I'm Fucked", "Just A Victim", "The System" and "Lies"?
Their songs are very powerful, but very catchy as well. I would guess that there's lots of different influences for this band, but probably the American 90s most of all. Nothing is too different to fit in though, and it's a pretty good album.
americanterrorband.com
REGNANT: Transvisceral (reissue)
Awakening Records - CD
Chilean death metallers REGNANT came to life in 1993. After a 4-track demo, they recorded their debut album, "Transvisceral", in 1987. Except for the album, we also get 2 previously unreleased demo tracks from 1995 as a bonus on this re-release.
With producer Gonzalo González they managed to make an intense album. The group was influenced by a wide range of musical genres, from hardcore to old-school thrash to the most brutal death metal and grindcore. This makes it a little difficult to categorize them into a certain genre, but to make it easy we put them in the death metal category.
Well, this is another band that could be of interest for those who like the stuff from the 90s. It's brutal, yet not extremely fast, but more technical and professional instead. It seems like these guys could really play.
PUTRICID: Suppuration (reissue)
Awakening Records - CD
This Candaian death metal band was formed as PUTREFACTED CADAVER in 1989. They released 2 demos in the early 90s (1990 and 1992). These 2 recordings is what we get on this album, but also 1 new song recorded in 2021 as a bonus.
If you're a fan of everything from the 90s, and like brutal riffs and relentless vocals, then this is what you need. It's both fast and heavy at the same time, so it simply crushes everything in its way. What else do you need to scare away your stupid pop neighbours?
RAT BOOGIE: Bad Gravity
Secret Entertainment - Digital Single
Uplifting rock n roll is what they call this Finnish trio's music. It's simple rock with guitar, bass and drums. Catchy and melodic. And this little song is absolutely not bad, so maybe you should give it a try?
At the moment I don't know much about this band, so I don't have much else to say right now.
inverse.fi | ratboogie.bandcamp.com
MegaSnake: Charming
Inverse Records - CD, Digital
Finnish hard rockers MegaSnake has released their debut album. The band features members who has played with bands like LENINGRAD COWBOYS, PEER GÜNT and KINGS OF MODESTY, among others. So it's obviously not any amateurs that we have here. Their songs are very good, and will remind you of the bands from the 70s and 80s. It's a little bluesy, with soulful vocals. I think of something like WHITESNAKE and VAN HALEN with Sammy Hagar for example. So if you like that, then this is definitely worth a try.
megasnake.bandcamp.com | inverse.fi
NOICE: Natten Tillhör Oss
Icons Creating Evil Art on July 1 - Digital Single
This record label is very funny as they call the old Swedish pop/rock band NOICE punk legends. They might have had some punk attitude on their first recordings, but they was never a punk band. Sure, they liked punk music, and was hanging with the punks in Stockholm. But they preferred to call their music new wave instead, and soon they became a pure pop band.
Evidence 1 is an upcoming album, "Först. Sist. För alltid.", which will be released on July 8 through Wild Kingdom (review). That album features their first recording, which has that punk attitude, but also some stuff from the 90s which is pure pop.
Evidence 2 is this new song, which has nothing to do with punk (not such a big surprise), but is more like a half ballad. It's a pure pop song that smells like the stuff from the 90s - Think The PINKS and the Swedish outtakes to Eurovison Song Contest. In other words pretty silly, but very catchy and melodic. This is not NOICE according to me though. I prefer the early stuff, but I had to give this a try at least.
There will by the way be a new studio album later this year, their first since 1995.
icea.se | noice.se
ABE AND HIS BABE: Aligned
Abe And His Babe on July 1 - Digital Single
Swedish alternative 1-man band ABE AND HIS BABE is back with another single. And I must say that he have succeed to get a good sound for being recorded in the rehearsal room on a cheap porta. The music then? Yeah, how can I describe this? Some kind of alternative rock possibly. Which might not say that much. It's absolutely not bad anyway, so maybe you should give it a try?
abeandhisbabe.bandcamp.com
«
JULY
|
INDEX
|
AUGUST
»