REVIEWS 2021 - Page 11
Page 10
Index
2022
DUST PROPHET: Hourglass
Self released on Dec. 31 - Digital single
Heavy, yet catchy and melodic. It makes me think of the Swedish metal band BOMBUS for some reason. This might not be exactly like them, but it's just as good and absolutely worth checking out.
"Hourglass" is taken from their upcoming album, "One Last Look Upon The Sky", which will be released in the spring of 2022. The lyrics for the song are inspired by Bram Stoker's "Dracula".
dustprophet.com
STALKER: Pain
Wormholedeath Records - Digital single
Another single from the new Swedish heavy metal band STALKER. And the last single was just o.k. according to me. So what about this song then? Is it any better? Well, it might be a little bit better at least, but not much. The verse is heavy, while the chorus is a bit stronger.
STALKER features members from bands like RISING FORCE, NEON ROSE, EASY ACTION, TREAT, THERION etc., so they should be able to make much better songs. Their debut album will be released in February.
facebook.com/Stalker wormholedeath.com
MEGASNAKE: Don't
Inverse Records - Digital single
Finnish hard rockers MEGASNAKE - with members from LENINGRAD COWBOYS, PEER GÜNT, KINGS OF MODESTY etc. - are back with a new single. And that the band have their roots in the 70s and 80s is something that you can hear here. This song is both powerful and melodic at the same time, and not bad at all. You should give it a try.
Their debut album is scheduled to be released in March 2022. That could be interesting to hear.
inverse.fi facebook.com/megasnake.fi
D'OR/KISSIN' BLACK: Dancing
Metalapolis Records - Digital single
2 Swizz bands doing their version of the same song is what we have here. In D'OR's case it's the third single from their upcoming album, "Veni Vidi Ignis".
The frontmen in these 2 bands, Andy Dormann and Giu Mastrogiacomo, are longtime friends, and has written this song together. Andy is also guitarist in both groups.
Well, this is a good hard rock song that reminds me of the 80s. These 2 versions are of course a bit different from each other, but you can at least hear that it's the same song that they are playing.
facebook.com/dormusicswitzerland facebook.com/kissingblack metalapolis.eu
WARZAW: Black Magic Satellite
Self released on Dec. 31 - Digital
This is a pretty new band (formed in 2020) from Trondheim in Norway. The members are experienced musicians from the area, who wanted to create "energetic, riff-packed music reminiscent of the glory days of 80s heavy metal". But they also draw inspiration from a vast range of other styles. Even though they're pretty new, their debut album, "Werewolves on Wheels", was released in early 2021, and now their second album, "Black Magic Satellite", is already here. Seems to be a hard working band.
These 11 tracks includes "fast headbanging ragers, mid-tempo headbangers and slowed-down heavy anthems", as the album info says. The songs are of high quality, so this could be worth a try if you like good old heavy metal.
facebook.com/warzawband
FLAMES OF FIRE: Gloria
Melodic Passion Records - Digital single
Yes! This is true heavy metal! The twin-guitars reminds me of classic IRON MAIDEN. It's both melodic and powerful at the same time, and damn good. You have to check this out!
FLAMES OF FIRE is a new Scandinavian band, with members from NARNIA, The WAYMAKER, ZARAGON, DIVINEFIRE, HOUSE OF SHAKIRA, ASTRAKHAN, SOLUTION.45, ROYAL HUNT and PAIN OF SALVATION. "Gloria" is just their first single, but it sounds extremely promising, so I look forward to hear some more. And they will actually release an album on March 18.
facebook.com/flamesoffireofficial melodicpassion.com
CHUGGER: Bleed (Reborn)
Wormholedeath Records - Digital single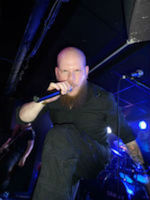 CHUGGER is a groove/death metal machine from Göteborg, Sweden. They have been around for a long time now (10 years at least), and are now bringing back 2 live favorites. The first one is this song, "Bleed", which was the first song that guitarist Robert wrote for the band.
Now I have not heard the original demo version, so I can't compare that with this new version of the song. But it sounds just as good as it use to do when CHUGGER comes out of the speakers. This is something that you absolutely should check out.
facebook.com/chuggerband wormholedeath.com
WOMBBATH: Agma
Transcending Obscurity Records on Dec. 31 - 2LP, CD, Digital
Swedish death metallers WOMBBATH have added a progressive and more experimental approach to their sound. A development that might sound dangerous to the old school fans. But in this case they have not denied their past completely. It's still good death metal, but with an extra twist. So I have no problem with that.
What I have a problem with is rather that this is a double sandwich with as much as 16 ingredients. Yes, I have complained about too many songs many times before, but no one seems to listen. And yes, you don't have to listen to all songs at once, but that's the way I do it. This is like getting too much of the good stuff at once, which is a pretty small problem of course, but still I don't like it (too many songs).
Well, no matter what I complain about you should check this out if you like death metal. And that's it.
wombbathdeath.bandcamp.com tometal.com
ZELBO: In My Dreams
Frontiers Music srl - CD, Digital
ZELBO is a new melodic rock band/project by Norwegian keyboard player Dag Selboskar (DA VINCI, Trine Rein, STREET LEGAL, EIDSIVATING). He get help from his old friend Ken Ingwersen (EVENRUDE, RAGS, STREET LEGAL, Ken Hensley) on guitar, as well as Frode Vassel on vocals and Sturla Nostvik on drums.
ZELBO play good old Scandinavian AOR, like DA VINCI, WORK OF ART, classic EUROPE and similar stuff. And if that's something that you like, then you should really try this record. Because these songs are really good stuff.
facebook.com/ZELBOtheBAND frontiers.it
PERFECT PLAN: Live at The Sharpener's House
Frontiers Music srl - CD, Digital
Live streaming.. First they want you to pay for watching it, then they want you to buy it physically to get some more cash from you. The punk in me scream NO! But I know, you have to survive somehow, and then there's always the excuse that the fans want it (which sometimes actually might be true).
"Live at The Sharpener's House" was recorded in 2020 as a "live in the studio" performance, and was released on YouTube in the end of the year. It also includes 4 acoustic songs, including a cover of GIANT's "Stay".
This Swedish band play melodic rock/AOR. There's lots of love songs, with silly titles like "Heaven In Your Eyes" for example. But if you are into that kind of stuff, then this is the band for you, without a doubt.
perfectplan.se frontiers.it
The MURDER OF MY SWEET: A Gentleman's Legacy
Frontiers Music srl - CD, Digital
How many times have I told you that I hate useless intros? This one last for as long as 4 minutes! So stupid!
And when the first real song finally start, I'm not impressed about that either. It's simply not as good as I expected it to be. But if you're in love and like melodic rock, then you will probably like it.
No, it's not until the third track that it gets a bit heavier, and more in the style I want to hear. Heavy melodic rock we can call it. Didn't they play cinematic, symphonic metal on the last album, "Brave Tin World" (2020)? For some reason it's suddenly more like melodic rock to me on this album, even though there might be elements of symphonic metal as well.
This album is o.k. (after a couple of songs at least), but the last album was better.
themurderofmysweet.com frontiers.it
MERCURY X: Imprisoned
Frontiers Music srl - CD, Digital
There's just 5 tracks here, but then 1 of them is as long as 20 and a half minutes. So yes, this Swedish band play progressive metal. Their inspiration is taken from both 80s bands as well as modern metal. And the music consist of melodies, rough riffs and different emotional stages. It's most of all melodic, and the songs are actually not that bad. I guess that fans of progressive metal will love this.
MERCURY X formed in 2013, and has release 2 albums indepently before this album.
mercuryxofficial.com frontiers.it
LAND OF GYPSIES: Land Of Gypsies
Frontiers Music srl - CD, Digital
LAND OF GYPSIES is a new L.A.-based band featuring an artistic union between vocalist Terry Ilous (XYZ, ex-GREAT WHITE) and producer and bassist Fabrizio Grossi (Glenn Hughes, SUPERSONIC BLUES MACHINE, Eric Gales, etc). Rounding out the lineup are Serge Simic on guitar (The SLAM, SUPERSONIC BLUES MACHINE) and Tony Morra on drums.
The band's goal is to write classic hard rock songs with unforgettable melodies and a solid bluesy background. And after listening to this album I can tell you that they have succeeded quit good with that goal. Fans of the 70s should really check this out.
frontiers.it
CAP OUTRUN: High On Deception
Frontiers Music srl - CD, Digital
Swedish band CAP OUTRUN was formed in 2007, and a self-produced EP, "Influence Grind", was released in 2008 before they went on a hiatus. But now the band is back again with a full-length album.
The idea was to mix their AOR and melodic rock influences with their progressive rock and metal influences. Plus add a few fusion elements while their at it. And that's exactly what we get here.
They might not do anything unique here, as it reminds me of some other bands. But they do this very good, so they are worth a try anyway. Too bad that the album cover looks so bad that nobody over 16 will buy the album (and people who are that young don't buy albums as far as I can understand).
facebook.com/capoutrun frontiers.it
AGARTHIC: The Inner Side
Frontiers Music srl - CD, Digital
They call the music that this Italian band play symphonic metal, but sometimes it sounds more like melodic rock/AOR instead. So yes, it's very melodic. Sometimes it's also a bit progressive. They simply blend different influences to their own thing.
The band was founded in 2019, and this is their debut album, where they deliver 11 tracks. As you might have figured out from my description above, it's a varied material that we get on this album. The music is strongly inspired by the nature that surrounds them, in particular by the Dolomites, a mountain range in Italy. Their compositions tell stories of fantasy and mysteries of humanity, which gives it a cinematic flavor.
frontiers.it
LUCIFER FOR PRESIDENT: Asylum
My Kingdom Music - CD, Digital
These Italians play horror punk mixed with raw metal, doom, black metal etc. Among their influences are VENOM, BATHORY, CELTIC FROST, MISFITS (which they do a cover of), MOTÖRHEAD and ALICE COOPER. "Asylum" is their debut album, which gives us 10 tracks. Some songs are good - like "Satan Saves" and "Sex, Drugs And Rock n Roll" for example - while some tracks are not so interesting - like "My Psychic N 10 04 14" and "Amandoti" for example. The best song is their cover of "We Are 138" by MISFITS.
To sum it all up, it's a o.k. album, but it could have been better. Some songs are a bit too long (even the good ones). Horror punk should be short and catchy anthems according to me.
luciferforpresident.bandcamp.com
HELLBOUND feat. Håkan Hemlin: Och Regnet Föll
Discouraged Records - Digital single
Northern Swedish hard rockers HELLBOUND pay tribute to Swedish folk/pop artist NORDMAN (Håkan Hemlin) with a cover of "Och Regnet Föll". I'm not really sure why, but we all have different taste. And they have even invited the man himself to collaborate with them on this song, as well as 1 of their own songs, "King Of Misery". These 2 songs will be released as a very limited 7" vinyl in the end of 2022.
While you wait for that you can check out this cover on digital platforms. And I would describe this as melodic folk metal. A o.k. song, but not much else.
CONCEPTION: A Virtual Lovestory (Live)
Conception Sound Factory - Digital single
The latest single from Norwegian hard rockers CONCEPTION is a live recording of a song from their 1997 album "Flow". It was recorded at their hometown gig in Gjøvik back in 2019. The song is taken from the forthcoming "State of Deception - Deluxe Edition" album, which except for the album also includes a series of new live and studio recordings, previously unreleased songs and instrumental versions of the original album, and is due in early 2022.
This sounds like some kind of darker metal to me. It's hardly the fastest song. Melodic. Quit o.k. after a few listenings.
conceptionmusic.com
EFYD: Like Shadows
Metal Scrap Records - CD, Digital
This is the full-length debut from these Italian old school death metallers. The drumming is inspired by 90s Floridian death metal and Californian thrash metal, while the guitar riffing is influenced by American as well as European death/thrash metal. The result is a brutal and destructive album full of hate.
EFYD formed in the end of 2016, and they have previously released 2 EPs. Members have changed a few times, but the current line-up is Luca on bass, Frank on guitar/vocals, and Mark on drums.
label.metalscraprecords.com efyddeathmetal.bandcamp.com
WITHERING SURFACE: Unique (reissue)
Mighty Music on Dec. 24 - LP
This release takes us back in time to the year 1994 and a Danish town called Næstved, where a 19-year old boy named Michael H. Andersen lived with his parents. He was making a fanzine called Emanzipation, and had just fell in love with the first demo tape from EUCHARIST and an advance tape of the upcoming IN FLAMES album. He also loved the direction that AT THE GATES and AMORPHIS was heading at. He just had to start his own melodic death metal band! And in late 1994 the first Danish band in the genre, WITHERING SURFACE, was born.
Just 6 months later the young guys (14-21 years old) entered the studio to record their first 4-track demo, "Unique". And this is a really raw and intense experience, far away from the band's latest album. But at the same time a fun time capsule. I would not say that it's bad, but I have heard better.
After this they recorded 4 albums, and split up in 2005. But after 15 years they were back again in 2020 with a new album, "Meet Your Maker". They are currently working on their next album.
"Unique" will be released in 300 copies, and in 3 different colours. Only on vinyl.
facebook.com/WitheringSurface mightymusic.dk
VAROSHAN featuring Riina Rinkinen: The Message
Elitbolaget - Digital single
Heavy stuff. And the song last for 10 minutes. It takes almost 2 minutes before they finally start to sing. There's both a male screamer and a female clean vocalist singing together. After a slow beginning we comes to a good chorus at least. I guess it's not such a bad song anyway, even though it's too long.
VAROSHAN is a Finnish/British band, and this is their second single, where they get some guest vocals from Riina Rinkinen (SILENTIUM). VAROSHAN's music combines many different styles, from progressive post-metal to sludge influenced hardcore/metal. The members have a background in bands like HUNDRED YEAR OLD MAN, BOB MALMSTRÖM, FINAL ASSAULT and LOST IN TEARS. It looks like they will release a record in January, both digital and on cassette.
elitbolaget.com facebook.com/varoshandoom
ENEMY OF THE ENEMY: The Last Dance
WormHoleDeath - Digital single
"The Last Dance" is a single taken from ENEMY OF THE ENEMY's upcoming album, "The Last Dance", which is due for release via Wormholedeath during 2022. The band comes from France, and are said to play heavy metal. This song sounds more like groove metal or something to me though. It's hard and heavy. O.k., but not much else to be honest.
enemyoftheenemy.bandcamp.com wormholedeath.com
BUDDERSIDE: Too Far
oneRPM - Digital single
Hollywood hard rockers BUDDERSIDE gives us a taste of their upcoming album, which will be released in Spring 2022 via oneRPM. The band was formed by former ADLER'S APPETITE vocalist Patrick Stone, who was a close friend to Lemmy Kilmister and worked as part of MOTÖRHEAD's road crew. Their self titled debut album was released by Motörhead Music/Silver Lining Music in 2016.
Well, this is a modern and melodic hard rock song, which gets a bit harder in the chorus. You know this stuff: melodic vocals, heavy guitars, a big chorus. Pretty o.k., but not much else.
budderside.com onerpm.link/Ghostlighting
TIMELESS RAGE: Warrior
Metalapolis Records - Digital single
This single song is taken from TIMELESS RAGE's upcoming album, "Untold", which will be released on February 25. Their music is described as symphonic power metal, with songs full of catchy vocals, melodic to hard guitar passages, rich bass foundation, driving drums and extensive orchestral keyboard use. So if that sounds exiting to you, then you better check out this song.
After some turbulences and line-up changes, TIMELESS RAGE return. It's 8 years since their last record, the "Forecast" EP.
timeless-rage.de metalapolis.com
PRESSURE: Pressure
Self released - Digital single
Swedish "story metal" band PRESSURE has released a new single with the same name as the band. It's taken from the band's forthcoming album that will be out in June next year.
Well, this sounds more or less like they use to, except for some female vocals as a extra spice. As it's in English, it's a little bit better than their songs in Swedish. This is hardly a hit song though, as this band have their own special sound. It might be among their better songs though, which is something positive at least.
pressure.band
The NEW BARDOTS: Santa Don't Like Politics
Self released - Digital single
The NEW BARDOTS are 5 New Jersey veterans, with early roots in the NYC rock scene. I reviewed a single with them a few months ago, and now they have made a little Christmas song for us. But I think you can figure out already from the title that this is not the regular Holiday tune (which use to be too catchy and happy or a pathetic ballad). No, this is more like a cool blues rocker in good old rock n roll style. Check it out!
thenewbardots.com
BURKER: Three Foot Pipe
Self released - Digital single
This is a very fresh band, formed in the summer of 2021 during a lunch break at work. It was just intended as a one-off project, but it was so much fun and great that they had to become a real band.
"Three Foot Pipe" is their third single, and it's said to be the heaviest, fastest, most aggressively hateful song in their catalog to date. That might just as well be the truth, because it sounds like that anyway. And we talk death metal here. Maybe not the best I have heard, but far away from the worst either.
burkermetal.com
ORION'S REIGN: The Bonus Sessions
Pride & Joy Music - Digital EP
If you ever have wondered what it would sound like if you mix SLAYER's "Reign In Blood" with symphonic metal, then the second track on this 3-track EP could be something for you. If you prefer symphonic power metal instead, then the last track is what you need. The first track is just a intro that last for half a minute.
ORION'S REIGN are said to be one of Pride & Joy Music's most successful bands in regards of digital sales. And on this little EP we find the bonus tracks from the CD re-issue of "Scores Of War", so you won't get anything new here if you already have that CD. It's good stuff though. No doubt about that.
smarturl.it/orionsreign2021 orionsreign.com
INCUBUS: Serpent Temptation (re-issue)
Brutal Records - CD, Digital
"Serpent Temptation" is the debut album from Brazilian thrash metal band INCUBUS, which was originally released in 1988. On this album they introduced elements of death metal, which was something new back then. I would say that this is mainly a thrash album, even though it's in the more extreme and heavy league of thrash. But that depends on what song we talk about I guess, as some actually have more of those death elements than others.
Anyway, now this album has just been re-released, and I think that you should give it a try.
INCUBUS released 2 more albums on Brutal Records.
brutalrecords.com
GASP: Gut That Living Thing / Straight To The Crooked
Self released - Digital singles
GASP is a female trio based in Malmö, Sweden. They are influenced by the hardcore and punk rock scene, and started the band in 2018 without any previous experience from playing. They have released 3 singles earlier in 2021, and then "Straight To The Crooked" was released in late November, and "Gut That Living Thing" on December 1.
Their songs are described as messy, distorted and full of attitude. According to me it sounds like they are playing some kind of indie rock while the singer scream like a hardcore singer. They succeed to be catchy enough to be good though, and for some reason I think about a band from the 90s called SINDY KILLS ME (anybody else who remember them?).
gaspband0.bandcamp.com/track/least-expected
Carr Jam 21: Love Her All I Can
Self released - Digital single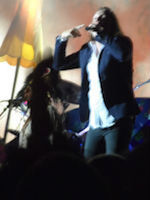 Here's the second single from this tribute project to the late KISS drummer Eric Carr (1950-1991 - real name: Paul Charles Caravello). This time it's a KISS cover, "Love Her All I Can", which Eric did not play on as it's a song from "Dressed To Kill" from 1975. As the true fans know, Eric did not join the band until 1980. A small detail of course. But if you want to tribute somebody, why play something that the person did not even play on?
This project has an all-star lineup with people who play or have played with artists like D-A-D, Alice Cooper, The HELLACOPTERS and BACKYARD BABIES, VELVET INSANE, ELECTRIC BOYS and The QUILL, WIGWAM, ACCEPT and BONAFIDE, to name a few.
With all that experience on one and the same place, it's not such a big surprise that they are doing a really good version of this old song. Jesper Binzer (D-A-D) is singing, and Ryan Rixie (Alice Cooper) play guitar, with members from BONAFIDE, VELVET INSANE and ELECTRIC BOYS helping them. A must for every KISS fan!
A self titled EP will be released on January 7.
facebook.com/Carrjam21
SMALL JACKETS: Just Like This!
Go Down Records/Transubstans Records on Dec. 17 - LP, CD, Digital
Italian rock band SMALL JACKETS formed in 2000, and their debut album came out in March 2004. After a few years of waiting, their fifth album will now be released. And this is an album filled with adrenaline. The first song is pure action rock a'la The HELLACOPTERS, while most of the other songs are more funky or bluesy like old AEROSMITH and other stuff from the 70s. It's always based on classic rock n roll though.
This album is full of great songs, so you should absolutely check it out.
facebook.com/people/SMALL-JACKETS/100063697563828 godownrecords.com transubstansrecords.bandcamp.com
The LINDA LINDAS: Nino
Epitaph Records - Digital single
This song is about guitarist Bela's cat Nino, who got jelous when Monica the cat got its own song. It's very catchy and melodic. I guess we can describe it as power pop or punk rock. Absolutely not bad anyway.
The LINDA LINDAS is an all-female band from Los Angeles, formed in 2018. A new album will be released in 2022, and "Nino" is one of the songs on that album.
epitaph.com
JUST BEFORE DAWN: In The Realm Of Ash And Sorrow
Raw Skull Recordz on Dec. 18 - CD
JUST BEFORE DAWN return with a new 5-track EP. Heavy old school death metal is what we get. Damn good it is. What else do you need to know? Maybe that they end the whole thing with the ENTOMBED classic "Drowned" then? Which they are doing damn good by the way, and it's of course a tribute to the late ENTOMBED singer L-G Petrov, but also the late Sven Groß (FLESHCRAWL).
rawskullrecordz.com
Carr Jam 21: Can You Feel It?
Self released - Digital single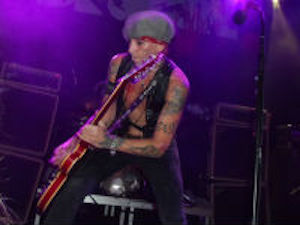 Carr Jam 21 is a project to celebrate the legacy of the late Eric Carr (KISS 1980-1991). Eric tragically passed away on November 24, 1991. Together with some of the most well-known and KISS inspired musicians, they have recorded 2 songs written by Eric Carr, plus 2 KISS related bonus songs. The people behind the project is: Dregen (The HELLACOPTERS, BACKYARD BABIES), Gustav Kronfelt (video producer), Jolle Atlagic (ELECTRIC BOYS, The QUILL), Jesper Lindgren (VELVET INSANE), Ryan Roxie (Alice Cooper, SLASH'S SNAKEPIT), Åge Sten Nielsen (WIGWAM), Philip Shouse (ACCEPT, Ace Frehley, Gene Simmons), Jesper Binzer (D-A-D) and Martin Ekelund (BONAFIDE).
The EP will be released on January 7, and then there will be a release party on January 8 at Hard Rock Cafe in Stockholm, Sweden.
This song is a very melodic 80s hard rock song with hit potential. Yes, this is something that you really should check out and support. Is there more fantastic songs like this in the archives?
A second single, the KISS cover "Love Her All I Can", was released on Friday, December 10 (review later).
facebook.com/Carrjam21
BRUTE FORCE TRAUMA: World Is Burning
DISTAT Records on Dec. 17 - Digital
BRUTE FORCE TRAUMA burn off 4 short hardcore/punk attacks in approxiamtely 8 minutes. It's done in the good old way, and you could almost think that it still was 1995. They do this really good, and I really like what I hear. This is something that you absolutely should check out.
Who might BRUTE FORCE TRAUMA be then? Well, this is another band born out of bordom due to the pandemic. The members comes from the Swedish small towns Karlstad and Mariestad, and have previously played with bands like WOLFBRIGADE, BOOT BOIS and FILTHY BASTARD. The band formed in November 2020, and this is their first release.
Pre-save: ffm.to/qkzo2y
BORIS: Drowning By Numbers
Sacred Bones - Digital single
Yeah, why should we release a normal song as a single for? Let's give them the most odd shit that we got instead and see how much they like that. In other words, this was definitely not what I expected to hear. This is more like an experimental and psychedelic sound scape than music, and I expected to hear heavy rock.
A new album with BORIS will be released on January 21, and "Drowning By Numbers" is the first single.
BORIS is a Japanese trio, formed in 1992. They have had the same line-up since 1996.
BLACKLORE: Legend Of The Lich Pirate I
Self released - Digital
Hungarian heavy metal band BLACKLORE formed in 2019, but it took a while to get a stable line-up. There's a storytelling fantasy theme, and this album is the story of a young boy who became the Captain of a Pirate ship and fight with the evil demon Uhroh.
The 7 songs on this album is of the traditional kind, and they do it pretty good. They might not be ready for the big scene yet though.
blacklore.bandcamp.com
GORE BRIGADE: Gore Brigade
Redefining Darkness Records on Dec. 10 - MCD, Digital
What we have here is a new band with Jonny Pettersson (WOMBBATH, MASSCRE, HEADS FOR THE DEAD), who have joined forces with the DEFIATORY members Ludvig Johansson and Jon Skäre. This is their debut EP, and it's 6 violent songs that they have created. They combine the old school with a modern production. This is really good stuff, that I think most fans of death metal will like.
The trio is currently working on more songs.
gorebrigade-se.bandcamp.com redefiningdarkness.com
ALPHA BOOTIS: Science Fiction-Double Feature
Self released on Dec. 10 - CD, Digital
This is like playing rock to the soundtrack of some old video game. Other songs sounds like the soundtrack to a movie. The first half is all instrumental, while the second half of the album have vocals in all of the songs.
ALPHA BOOTIS are inspired by science-fiction stories, but also by musical theater and rock operas. This album features both their EPs, "Jump To Alpha Bootis" and "Stowaway Ants", plus a bonus song. They describe their music as "Space Disco Synth Metal with operatic vocals, epic sci-fi stories and powerful production". And I don't really know what else I should call this. I guess that this can be liked by many different kinds of people.
They end the album with a cover of "Every Breath You Take" by The POLICE. And this version is so different that it took a while before I figured that out. First I did not like it at all, but now it's suddenly very good.
alphabootismusic.com
AGE OF WOLVES: Age Of Wolves
Pitch Black Records on Dec. 10 - CD, Digital
AGE OF WOLVES are based in Ontario, Canada, and their sound is built on a solid foundation of classic hard rock and old school metal, filtered through 1990s alternative music. They formed out of some previous bands in October 2019, and now their debut album is here.
The volume is very low on this recording. But suddenly there's a song with very high volume instead. And after that it's low volume again. Weird.. I'm not really sure what they have done there. Maybe they were drunk or high when they mixed the album? Or maybe there's just something wrong with the MP3s I got.
Anyway.. AGE OF WOLVES are not any newborn stars. They recomend this for fans of good bands like MOTÖRHEAD, IRON MAIDEN, THIN LIZZY and BLACK SABBATH. But I can honestly not hear much of their potential here. If you compare yourself with the kings, then you better be the new king. This band is just a little prince. I would not say that it's bad though, because they have some good stuff, even though everything is not so great. Some songs are just too long and boring.
pitchblackrecords.com facebook.com/AgeOfWolves
PUTRID OFFAL: Premature Necropsy: The Carnage Continues (reissue)
XENOKORP Kvlt Series on Dec. 10 - LP, Cassette
Death/grind veterans PUTRID OFFAL is celebrating their 30-year anniversary this year. And this is a remastered analog re-release of their 90s compilation, "Premature Necropsy", which is a discography collection featuring tracks from various split releases that was released in 1991 and 1992. It was originally released on CD in 2015.
Some of the stuff here is o.k., and some is not. Some is very funny because it's so stupid. 18 tracks at once of this is way too much for me though. But if you like primitive and raw death/grind noise, then you will probably like this more than me.
xenokorp.com
OTARGOS: Fleshborer Soulflayer
XENOKORP on Dec. 10 - Box Set, CD, LP, Cassette, Digital
OTARGOS continue to make noise with the pedal to the metal. Sometimes they slow down a bit and play heavier though. But the main ingredients is brutal, extreme and intense. I would not say that they are chaotic though, and it's not completely useless either.
"Fleshborer Soulflayer" is the 7th studio album from these French blackened death metallers. This is their first album with the new drummer Michael Martin (ex-EXOCRINE, ex-FLESHDOLL), and the return of former guitarist Astaroth (that previously appeared on the band's 2007 to 2011 recordings).
xenokorp.com
Jyrki 69: American Vampire
Cleopatra Records on Dec. 17 - LP, CD, Digital
69 EYES frontman Jyrki 69 return with his second solo album, where we get both covers and original material. And he start really good with a cool rock song, and then the wonderful psych rocker "White Rabbit" by JEFFERSON AIRPLANE (if I'm not totally wrong?). But his version of GG Allin's "Bite It You Scum"? is not good enough. Funny the first time you hear it though. And after that it's definitely no more fun. Too much electronic stuff here for my taste. The worst crap is the last track, which is totally useless.
It's like Jyrki have tried to collect as many of his influences as possible on the same album. And in this case I don't think it works. He has a really good baritone voice though, and that's always something positive at least. But I would have prefered more of that first song instead. Sure, there is some more good songs here and there.
He has been co-working with different people on this album, like Steve Stevens (Billy Idol), Tiffany, Tim Skold (SKOLD, SHOTGUN MESSIAH etc) and a few more. But that didn't help much.
cleorecs.com
THALARION: Dying On The Scorched Plains
UPRISING! Records on Dec. 10 - CD, Digital
From Slovakia comes the death/doom metal band THALARION. They are a respected band in the Slovakian scene, with a 31-year career and 5 albums. It's 17 years since their last album was released, but with "Dying On The Scorched Plains" they are back again.
We get both clean female and harsh male vocals. It's both heavy and melodic. Sometimes they succeed to be good, sometimes not. But most of these songs are somewhere in the middle.
facebook.com/thalarion.sk uprisingrecords.de
SERPENT LORD: Apocrypha
From The Vaults on Dec. 17 - CD, Digital
This Greek band play a dark, occult and almost epic form of heavy metal, and this is their second album. Their lyrics are cryptic and full of symbolic meanings.
This sounds almost like doom metal. But I guess it's a little too fast for that, even though they are hardly breaking any speed limits. It sounds really good though, and that is more important than what genre they belong to. You should give them a try.
The song "Divine Plane" features ex-ICED EARTH singer Stu Block on guest vocals.
serpentlord.gr fromthevaults.dk
DIABOLISCHES WERK: Beast
UPRISING! Records on Dec. 17 - CD, LP, Digital
This band is just about a year old, but the members have been active in the extreme music scene for decades, in bands like ENDSTILLE, TAUTHR, DYSANGELIUM etc. What they deliver here is a brutal fight between death and thrash metal. This German trio are ruthless. It's raw, dirty and aggressive.
They start heavy though, but after that it's more action. And I guess this is not so bad after all. I just don't really know what else there is to say though..
facebook.com/DiabolischesWerk uprisingrecords.de
DETEST: We Will Get What We Deserve
Emanzipation Productions on Dec. 10 - CD, LP, Digital
DETEST is one of the bands who emerged in the Scandinavian underground scene as a big hope for death metal. A demo was released in 1991, and an album in 1993. But unfortunately it became too much alcohol and drugs for the young Danish boys, so they split up in 1996 and didn't return until 2014. Now they were older and a bit wiser, and ready to give it another try. But it wasn't until 2018 that the band had a stable line-up, and in 2019 they released the EP "A Moment Of Love".
The new album, "We Will Get What We Deserve", is a pretty brutal death metal experience, but it's done with total control, so it's never noisey or chaotic. This can actually be worth a try.
facebook.com/DetestDK emanzipation.dk
Ursäkta Röran Vol III: Men Vem Fan Bryr Sig?!
GrönPeppar Records - CD, Digital
Swedish punk collection Ursäkta Röran have come to volume 3. We get 13 acts, and most of them are new bands that I have not heard of before. The only artists that I know here since earlier are Bonnie Pontén (who is doing an acoustic version of a classic by his band ASTA KASK), ELVIRA BIRA and MICROLAXX. Among the others are stuff like TRE, MORMOR KOMMER, BLOOD RUNS RED, SmåJävlaFötter (punk for children?), PUNKTERING, UNBEARABLE ERROR (odd and alternative), KARYKATUR, TOXIC (the longest song with its 3:48 min.), STOR SOM LOLA and MENTAL ISTID.
The quality of the bands is as usual pretty high, and it's a wild mixture of various sub-genres, from folk punk to crust punk. This compilation is as usual a must!
gronpeppar-records.myshopify.com gronpepparrecords.bandcamp.com
The MIDNIGHT DEVILS: Something Bigger
Pavement Entertainment - Digital
This reminds me of good old NEW YORK DOLLS, even though it's a modern production of course. These guys seems to be better musicians, and add some more energy to the party. Because party is what it sounds like when this band is playing. I like what I hear anyway.
The MIDNIGHT DEVILS formed in 2016, and are based in Omaha, NE and Chicago, IL. This album is their first full-length, and I guess that they wanted me to write about some of the singles, because the album was released in 2018. They are currently working on a new release with no other than Chip Znuff (ENUFF Z'NUFF) as producer.
themidnightdevils.com
LASTWORLD: Fractured Mirror
Perris Records - CD, Digital
How is it even possible that 2 songs in a row are 3:52 minutes, and 2 other (also in a row) are 4:33 minutes? That's not something that you see every day. It's very unusual that songs are of the exact same length and in a row, and here we have it twice. Interesting..
But anyway.. This is the third album from this melodic hard rock band. And if you liked their 2 first albums, you will most likely like this one too. But if you want hard and heavy guitars, then this is absolutely not for you.
perrisrecords.com
Avi Rosenfeld: Very Classic Very Metal
Self released - Digital
Well, the title actually says it all. So if you like good old IRON MAIDEN, DEEP PURPLE and URIAH HEEP, then this guy have what you need. You can really hear the heavy metal influences from the 70s and 80s here. And with Tasos Lazaris on vocals, guitarist and composer Avi Rosenfeld have really found a great talent. The rest of the people who play on this album variate between each song, but every song here is great, so everybody is doing a good job. You should absolutely check this out.
avirosenfeld.bandcamp.com
WE ARE THE CATALYST: Perseverance
Raw Street Noise - CD, Digital
..but do I really like this kind of stuff? This is supposed to be alternative metal, but it sounds more like pop music to me. And I don't really like modern pop. The guitars are hard and heavy though, so it's not pure pop music. Those who actually like this kind of stuff might probably find this very interesting. And I would guess that they are doing a very good work, even though I'm not so impressed.
"Perseverance" is the 4th full-length album from this Swedish trio. 2 of the songs are in Swedish, while the rest is in English. The music is a mix of rock, metal and pop.
wearethecatalystofficial.com
STALKER: Black Room
Wormholedeath Records - Digital single
Swedish heavy metal band STALKER formed in 2020, and have now signed a licensing deal with Wormholedeath Records for their self-titled debut album, due for release on February 11, 2022. And the first single is this song, "Black Room".
Their music is a wild mixture of what they grew up with, from the 70s to the 90s. It s a pretty hard and heavy sound, but with melodic vocals. O.k. but not much else.
STALKER features veterans of the Swedish hard rock and metal scene: Michael Storek (RISING FORCE, CRITICAL MASS (US), NEON ROSE, PARADISE etc) on lead vocals, Nalle Påhlsson (EASY ACTION, THERION, TREAT, ZAN CLAN, VINDICTIVE, Randy Piper etc) on bass/backing vocals, Dragan Stankovic on guitar and Björn Höglund (EASY ACTION, THERION etc) on drums.
facebook.com/Stalker wormholedeath.com
DAWN AFTER DARK: New Dawn Rising
Chapter 22 Records - CD, LP
DAWN AFTER DARK are based in Birmingham, England, and features former Kerrang writer and current Rock Candy Magazine editor Howard "Hojo" Johnson. The band was originally active in the late 80s, and released 3 12" singles between 1988-89. They split up in 1991, and reunited in 2019.
This is their debut album, which features 11 new recordings of their old songs, but also some new songs. I guess we can describe this as high energy guitar rock, or just hard rock. It sounds really good anyway, no doubt about that.
Fans of ROSE TATTOO and ELECTRIC GUITARS should give these guys a try.
thedawners.com chapter22records.bigcartel.com
The SWAGGERLIES: The Last Of The One And Onlys
Self released
These Seattle-based rockers play a loud and punky kind of rock n roll. It's often energetic and catchy as hell. The kind of cool stuff that I really like. I would guess that this could be of interest for fans of action rock and garage rock, but also punk rockers. And it's not impossible that some fans of early GUNS N' ROSES will like this too.
The SWAGGERLIES formed in 2018 by members of GUNS OF NEVADA, SUPERSUCKERS and BIGTOP. Their first release was a Christmas song, "All I Want for Christmas (Is To Be Left Alone)". "The Last Of The One And Onlys" is their first full-length album, which is full of great songs to dance away your sorrows to. This is a party album.
ATOLAH: Post, Cross And Yoke (re-issue)
Sleeping Church Records - CD
Oh shit. Same heavy shit over and over again in every song, and almost no vocals at all except for 2 songs towards the end. The songs are also too long, as most of them are around 6-7 minutes. 1 is as much as 9 and a half minutes, and 1 is as extreme as 15:42 minutes. This is the kind of band that I don't like. It's just a useless waste of time.
ATOLAH was formed in Perth, Western Australia in 2007. Their first EP, "Relics", was released in 2009. Those songs can also be found on several compilations from record labels and magazines. In 2010 they relocated to the Netherlands, and 2 new members were recruited. They also added some vocals to the new songs, which was recorded but never released (physical anyway) as the band were going on a hiatus after the recording. It was later released digital only in 2012.
In 2020 the band was re-activated in Melbourne, Australia, and together with Sleeping Church Records the band decided to release the old Dutch recording as a double EP, titled "Post, Cross And Yoke", on CD.
sleepingchurchrds.com
BENTRESS: Two Of Swords
Argonauta Records - LP, CD, Digital
Damn long record. But then these 6 songs are from 7:39 to 11:23 minutes. And it's heavy and psychedelic as well. I have heard a lot worse than this though, so it's not another one of those hopeless bands.
Their sound is described as "a vibrant mix of fuzzy blues and hard rock influences, drawing from the 70s wrapped in the glory of 90s and early 2000s stoner rock". And as I just said, their sound is also psychedelic. But I would also say that it's powerful.
BENTRESS are based in Sardinia, Italy, and this is their second full-length. It's 4 years since their debut album, "Psychollage", was released.
bentrees.bandcamp.com argonautarecords.com
KING BUFFALO: Acheron
Self released (N.A.)/Stickman Records (Europe) on Dec. 3 - LP, CD, Digital
"Acheron" is KING BUFFALO's 4th full-length album, and their second in 2021. There will be a third in 2022 from this Rochester, New York trio. But you got to keep yourself busy when you can't go out and play live, like this band have.
This album consist of 4 long songs - 9:26 to 10:35 minutes - and was actually recorded in a cave. These songs are best described as heavy psych rock. Because it's both heavy and psychedelic. Long instrumental parts is nothing unusual here.
kingbuffalo.com
WEEDPECKER: IV: The Stream Of Forgotten Thoughts
Stickman Records on Dec. 3 - LP, CD, Digital
Psychedelic heavy rock from Poland is what we have here. And since their last album, "III" (2018), founding member Piotr Dobry has replaced 3 of the members. But that's not all, as they have also switch from dual guitars to a full-time keyboardist.
This album is a psychedelic and heavy ride with several layers of vocals and sounds. Yet it's rocking. At the same time it's a progressive album. Sometimes it's almost like if a stoner band would try to play The BEATLES in their own special way.
stickman-records.com
SVARTSOT: Liden Kirsten
Mighty Music on Dec. 3 - Digital single
Danish folk metallers SVARTSOT release the first single from their upcoming album, "Kumbl", which will be released on February 25, 2022. "Liden Kirsten" is said to be a catchy traditional anthem that the nordic 6-piece re-worked to make their own.
I don't really know what I should think of this song, but I guess that if you're into folk metal, then this might be something that you like.
svartsot.dk mightymusic.dk
MHA: Dominate You
Mighty Music - Digital single
This is the solo debut for Danish vocalist Michael H. Andersen (WITHERING SURFACE, THORIUM). The song is said to be a tribute to the women of the 90s. Those who dared and those women who cared. This is his way of giving back to them. But how can dominate someone be a tribute? Isn't that more like oppression?
Musically it's inspired by Finnish rock from the 90s, like SENTENCED, CHARON and 69 EYES. Add a big dose of Billy Idol to that. The beginning makes me think that it's going to be some action rock, but it soon gets heavier. This is rock, but unfortunately without the important hit potential. Pretty o.k. though, but not much else.
There will be more singles, and in late 2022 he will release an album.
mightymusic.dk facebook.com/Michael-H-Andersen-Artist-page-234488877237336
CROM: Into The Glory Land
From The Vaults on Dec. 3 - 12" EP, Digital
CROM deliver a 5-track EP with 2 brand new songs and 3 acoustic tracks. The new songs are pure heavy metal in the good old tradition. It's epic and powerful at the same time, as well as melodic. This is very good stuff.
The acoustic tracks are more relaxed and emotional, but I think that they succeed with that too. So don't be afraid of those songs. But you can always ask if 3 slow songs in a row was such a good idea though?
CROM is the brainchild of Walter "Crom" Grosse of German melodic black metallers DARK FORTRESS. CROM has previously released 3 albums between 2008-2017.
facebook.com/CromOfficial fromthevaults.dk
FIREHOUSE: The Story Of Italian A.O.R. Band 1987-1994
Music For The Masses on Dec. 3 - 2CD
This is not really AOR according to me, but more like melodic hard rock. But anyway.. This Italian band released 2 albums, and this package features both of them in a limited edition of 300 copies. These albums are nearly impossible to find nowadays, and the first albums has never been released on CD before.
The self titled debut was released back in 1987. They have obviously not remixed this album, that's for sure. Because this sounds so 80s. And it actually sounds more like a demo recording than a real album. It's like hearing one of all those bands that never really made it to the top. For years they have been wondering why, and just can't figure out what the problem was. And 30 years later somebody wants to re-release their old stuff, like that would make any differance. Sure, they have some really good hard rock songs here, so it could still be worth a try. I don't really get those piano pieces though.
Their second album, "Labyrinth", was released in 1994. And talk about different compared to the first album! This is more like neo-classical heavy metal like Yngwie Malmsteen, and the sound is so much better here. The songs are a bit stronger than on the debut, so you should give this album a chance too. But once again, I don't get those piano pieces. It would not surprise me if the keyboard player was the leader of the band.
musicforthemassesrecords.com
NEKROMANT: Temple Of Haal
Despotz Records on Dec. 3 - CD, 2LP, Digital
Swedish trio NEKROMANT is lurking around in the same waters as BLACK SABBATH and PENTAGRAM. But that doesn't mean that they sound exactly like any of them. They deliver cruching heavy riffs and powerful melodies anyway, and it's ambitious without being an over ambitious metal opera. They also happens to have lots of great songs here, so you should really check out this band.
nekromant.bandcamp.com despotz.se
RACHEL MOTHER GOOSE: Synra Bansho
Pride & Joy Music on Dec. 3 - CD
RACHEL MOTHER GOOSE was formed in Nagoya, Japan in 1999. They play neo-classical hard rock/heavy metal, and have released a few albums through the years. This new album sounds a little progressive according to me, but it sure ain't bad. It's also melodic, and have strong melodies. They label this as neo-classical metal, and that sounds correct to me. In most cases anyway. Because sometimes it's almost power metal, and then they can suddenly sound like The BEATLES or something else that is completely different.
I don't really know what else I should say about this, but it's absolutely worth checking out anyway.
facebook.com/rachelmothergoose prideandjoy.de
PSYCHOPRISM: R.I.S.E.
Pure Steel Records on Dec. 3 - CD
This American quartet was founded in 2012. They have previously released 1 EP and 1 full-length album. I think of a band like QUEENSRŸCHE when I hear PSYCHOPRISM. So classic US metal then. And this is really good stuff. They have lots of great songs on this album, and are absolutely good at what they are doing. So if you miss the good old QUEENSRŸCHE from the 80s, then this is something for you.
We get 12 tracks (with a bonus track included), and the album last for as long as 69:10 minutes. But I would not say that it's too long, as every second is worth listening to.
psychoprism.com puresteel-records.com