REVIEWS 2020 - Page 1
Page 2
Index
DIRTY SHIRLEY: Dirty Shirley - Album
(Frontiers Music Srl)
Dino Jelusic (ANIMAL DRIVE) is a Croatian singer who has succeeded to impress both the hard rock audience and the musicians who play it. So when the chance to work together with guitarist George Lynch (DOKKEN, LYNCH MOB) came, he simply could not resist. The lineup is completed by Trevor Roxx on bass and Will Hunt on drums.
Even though most of their songs are bluesy hard rock, DIRTY SHIRLEY covers many different eras, as they take inspiration from the 70s, 80s and 90s. So variation is not a problem here. And everybody is doing a really good job, but I'm a little extra impressed by Dino's powerful voice. This is simply a must for any fan of hard rock.
frontiers.it
Published: Feb. 16, 2020
DECARLO: Lightning Strikes Twice - Album
(Frontiers Music Srl)
The first times I was listening to this I thought that you could give this away to the pop fans. And sure, they might like this too, because it's very soft and melodic rock (AOR) that we get here. I'm sure that every fan of American legends like TOTO and CHICAGO will love this album. And after listening some more, I can actually admit that I have changed my opinion about this record. It's not so bad after all. They have many good songs here, and my favorite is the title track.
DECARLO comes from Charlotte, North Carolina and is fronted by Tommy DeCarlo (BOSTON since 2007). This band is a collaboration with his son Tommy Jr., along with drummer Dan Hitz and bassist Brett Nelson. "Lightning Strikes Twice" is their debut album.
frontiers.it
Published: Feb. 16, 2020
PLEONEXIA: Virtute E Canoscenza - Album
(Pure Underground Records - Release date: Feb. 21, 2020)
PLEONEXIA is an Italian heavy metal band who play in the good old tradition. Heavy guitars are mixed with nice melodies, and the singer is really good. The production is also very good. I simply have nothing to complain about here.
It's as much as 6 years since their debut album, "Break All Chains", was released. But now their second album is finally here. And even though the title is in Italian, they sing in English (they would probably have been great in Italian too though).
facebook.com/thepleonexia puresteel-records.com
Published: Feb. 15, 2020
HEX A.D.: Astro Tongue In The Electric Garden - Album
(Fresh Tea - Release date: Feb. 21, 2020)
"Astro Tongue In The Electric Garden" is the 4th album from this Norwegian band. The record is said to be full of psychedelic vibes and progressive heavy rock, and I can agree about that. But they actually give us a wide musical pallet, ranging from doom to bombastic mellotron swirls and epic guitar melodies. You will most likely think of classic acts like URIAH HEEP and RAINBOW when you listen to this. It's more 60s/70s than 2020 you could say, because even the lyrics deal with subjects from that time: drug abuse, psychedelia, science fiction and the Vietnam war.
This is a really good album, but even though they want to call this "classic heavy rock", I think it sounds a lot like doom metal in many of these songs. This is simply something for every fan of good old hard rock and doom.
There's also some guest apperances on this album that might be of interest - Eirikur Hauksson (ARTCH, Ken Hensley) and Thomas Tofthagen (AUDREY HORNE ex-Paul Di'Anno) participate on "Hawks & Doves", Rowan Robertson (ex-DIO) contribute with all guitars on the bonus track (CD and digital only) "Grace & Pain".
facebook.com/hex.a.d freshtea.no
Published: Feb. 15, 2020
BEAT CITY TUBEWORKS: Top Rock - Album
(The Sign Records - Release date: Feb. 21, 2020)
Didn't this band just release an album a few months ago? Yes, they released an album in December 2019. But I have found out that it was a remastered re-release of their first album (not sure when that album originally came out though). Just a few months between each album would be very fast, but that's not the case here.
This sounds like an old album with The HELLACOPTERS (not like their earliest records though). But just as last time there's also some MC5 and 70s KISS in these songs. So, catchy and energetic rock n roll/garage rock, which is also known as action rock. And you should absolutely check this out. Because this is a damned good album!
BEAT CITY TUBEWORKS comes from Jönköping, Sweden, and formed in early 2015.
facebook.com/beatcitytubeworks
Published: Feb. 15, 2020
LOVE AND WAR: Edge Of The World - Album
(Self released?)
LOVE AND WAR is an American heavy metal band, who formed in 2000. Some of the members have been rocking since the 80s. And the 80s is what I think of when I hear this, even though they have added a modern production. Their songs are filled with heavy riffs and lots of melody, and everybody is doing a good job here. But they also have great songs, so this is a band that you should check out.
Their debut album, "Up The Annie", came out in 2012, which is a long time ago. But now their second album is finally here.
love-and-war.com
Published: Feb. 13, 2020
SECRET RULE: Against - Album
(Pride & Joy Music - Release date: Feb. 21, 2020)
SECRET RULE is a damned good band! But my favorite on this record must be "Going Nowhere", who have a chorus to kill for. If you're a fan of what they use to call "female-fronted melodic metal", then this is definitely an album for you my friend. And even though it's melodic, it's also powerful. It's also very catchy, but I guess that wasn't so hard to figure out.
SECRET RULE formed in the beginning of 2014, and they're from Italy. "Against" is their fifth album. I have reviewed some of their previous albums, and I have liked most of the songs. But this time more or less every song is great.
secretrule.it prideandjoy.de
Published: Feb. 12, 2020
MARTY AND THE BAD PUNCH: Walk A Straight Line - Double Album
(Enghardt Media/Edel - Release date: Feb. 21, 2020)
What was that zynth piece, "Marty's Theme", good for? You can be glad that it's 2020 and not 1984, because you would have got so much shit for that back then. And that last track when they want to teach us how to do a fantastic song, what is that good for? It just end up in the same song as the first track, the title track. Some kind of humour that nobody outside of the band understand? And another thing.. 18 tracks?! How many times do I have to write that 8-10 tracks is enough?
But let's be a little kind here too, because most of the other tracks are really good stuff. What we get here is simply classic melodic rock and AOR that is very catchy. And everybody who like melodic rock and AOR should give this band a try, because I'm pretty sure that you will like it a lot.
There's also some guest musicians on this album, like Tommy Denander, Frank Pané (BONFIRE) and Bruce Kulick (GRAND FUNK RAILROAD, ex-KISS), just to name a few.
Until next time, cut the crap and no more than 10 tracks. O.k.?
martyandthebadpunch.com
Published: Feb. 12, 2020
Don Dokken: Solitary - Album
(Deadline Music)
Don Dokken might have made big succees with his hard rock band DOKKEN. This is on the other hand something completely different. Laidaback and very soft lullabies, more or less. And he have really saved the electricity, because there isn't that much electric guitar on this album (even though there's a little here and there). There's mainly acoustic instruments instead, like acoustic guitar, a string orchestra, piano etc. But he can at least sing this kind of soft music. But that's probably the only plus here.
The most embarrassing song of them all must be the cover of Celine Dion's "My Heart Will Go On". But then I didn't even like it from the beginning.
No, this is not a rock album. But I guess that somebody thought they could make a quick million by releasing this record, even though nobody want it.
dokken.net facebook.com/DeadlineMusicRecords
Published: Feb. 11, 2020
INNARDS: Back From The Grave, Straight In Your Face - EP
(Transcending Obscurity Records - Release date: Feb. 21, 2020)
This 3-track EP is the debut from this Portugese death metal trio. The second track, "Enlightenment Through Hate", features not just 1 but 2 guest apperances: vocals from Kam Lee (MASSACRE) and guitar solos from Frank Blackfire (SODOM).
INNARDS are said to pick the best elements of old school death metal and spice it up with some grind like early CARCASS, REPULSION and IMPETIGO. It's fast and raw stuff, just like in the early days. So if that's the kind of stuff that you like, then this is a band that you have to check out.
innardsdeath.bandcamp.com tometal.com
Published: Feb. 11, 2020
STARMEN: Welcome To My World - Album
(Melodic Passion Records - Release date: Feb. 21, 2020)
STARMEN was formed in 2018. The members have long experience when it comes to music, but it seems like they want to be private, as they don't want to reveal who they are - they call themselves Starmen Purple, Starmen Silver, Starmen Red and Starmen Gold - and they also wear makeup in the shape of a star. But I could at least found out that they have played with bands like CLEOPATRA, The POODLES, FRIENDS and STOLEN MONDAYS, just to name a few.
But the most important thing is the music of course. Classic 80s hard rock with lots of melody is what we get from this Swedish band. And many of the 12 songs on this debut album reminds me of KISS during the 80s actually, even though there's more influences than just that (like WHITESNAKE and DEF LEPPARD for example). Really good stuff anyway, so you should absolutely check this out.
starmen.se
Published: Feb. 11, 2020
The LU SILVER STRING BAND: Rock 'n' Roll Is Here To Stay - Album
(Go Down Records)
Old time rock n roll. We talk about American bands like LYNYRD SKYNYRD, GRAND FUNK RAILROAD and similar, but also British bands like ROLLING STONES and The QUIREBOYS. And this is a very good album! Lots of really great songs here. So this is of course a must if you like that kind of rock n roll.
Lu Silver (ex-singer of SMALL JACKETS) is the name of an Italian singer/songwriter, and this is his new project. The other members are: Silvio "El Xicano" Pasqualini (bass, keyboards), Alessandro Tedesco (solo guitar) and Matt Drive (drums).
facebook.com/lusilverandstringband godownrecords.com
Published: Feb. 10, 2020
SUUM: Cryptomass - Album
(Seeing Red Records - Release date: Feb. 14, 2020)
Another slow and heavy band. "Cryptomass" is the follow-up album to SUUM's debut, "Buried Into the Grave". This band combines the spirit of their influences with their own unique brand of haunting Italian doom. The vocals add a very ghastly and spectral atmosphere.
This is not exactly what Swedish doom legends CANDLEMASS are doing, but darker and a bit more heavy instead. Still pretty o.k. though.
suum.bandcamp.com
Published: Feb. 9, 2020
SILENT WINTER: Nightfall - Single
(Self released or Sonic Age Records?)
SILENT WINTER is a Greek power metal band. The band was initially formed in the mid-90s, and released 2 demo tapes before it was over. In 2018 they were back again with 4 new members, and released an EP. In 2019 they signed with the Greek label Sonic Age Records, and released their first album, "The Circles Of Hell", in May the same year.
The band is currently recording new songs for their next album, and "Nighfall" is a first taste of what to come. And after listening to this song I'm very interested in hearing some more of their material, because this song is damned good!
facebook.com/silentwinter.gr
Published: Feb. 8, 2020
RÄMLORD: From Dark Waters - Single
(Inverse Records)
Just a few days after the review of their last single was posted here, I got a new single with this Finnish heavy metal band (it had probably been waiting for a few weeks, but this time I was faster though). They are obviously working hard to promote their upcoming full length debut, which will be released this spring. And that's just the right thing to do, because this seems to be a good band according to the songs I have heard so far.
"From Dark Waters" is said to represent the heavier side of the album. The influences for the song were BLACK SABBATH and DEEP PURPLE, while the lyrics are inspired by H.P. Lovecraft. Taneli Jarva (SENTENCED, The BLACK LEAGUE) is doing a guest apperance.
facebook.com/ramlordband inverse.fi
Published: Feb. 8, 2020
ONE AND A HALF DOG: Fire In The Hole - Single
(Self released)
This is a Norwegian band from Trondheim. They compare their music with classic hard rock bands like LED ZEPPELIN and BLACK SABBATH. And why not? This song has a touch of LED ZEPPELIN anyway, but they have their own sound somehow. And that sound is not so bad, so I think that you should give them a try at least.
ONE AND A HALF DOG plan to release 2-3 singles this year, so you might hear more from them before 2020 is over.
I don't have much else to add..
facebook.com/OfficialOneAndaHalfDog
Published: Feb. 8, 2020
GENTLE SAVAGE: Honey Bunny - Single
(Concorde Music Company)
Catchy and fun rock song that makes me think of ABBA for some reason. Try to get that chorus out of your head once you have heard this song if you can. Luckily it's a good little song, so that's not such a big problem after all.
A bigger problem is that I can't come up with anything else of interest to say about this song or the band. So just let the music do the talking. Because you should absolutely give this a try.
gentlesavagerockband.com
Published: Feb. 6, 2020
BONEHAMMER: Black Crust Invasion - Album
(Awakening Records)
This sounds like a mixture of RUNNING WILD and VENOM, with a drunk man trying to sound evil but fail. I just can't take this Argentinian trio seriously at all, as the lyrics seems to be very silly too (just listen to "Blues of Perversion" for example). The only thing that is good is the music, but that doesn't help much when the rest is more or less shit.
This is a pretty new band though, who formed in 2018, so they still have the chance to get better. Their music is labeled as "metal punk", but you could just as well call it raw and dirty thrash n roll or something like that. Their influences are no big surprise: BATHORY, VENOM, HELLHAMMER, DISCHARGE and AMEBIX.
facebook.com/Bonehammer-114936406534038
Published: Feb. 6, 2020
BLUE ÖYSTER CULT: Hard Rock Live Cleveland 2014 - 2CD/DVD, 3LP, Blu-ray
(Frontiers Music Srl)
This is not bad, but it's not as good as the "Cult Classic" album (which I reviewed a few days ago). But that's probably just because there isn't that many songs that I have heard before. Classics like "Don't Fear The Reaper", "Godzilla" and "Burnin' For You" are included though (of course).
BLUE ÖYSTER CULT has a long history, as they have been around since the 60s sometime. The band has sold more than 24 million records worldwide, including 7 million in the United States alone. And they have also played many different kinds of rock through the years - Everything from hard rock to heavy metal, as well as progressive and psychedelic rock. And when I sit here and listen to this album, I can even hear some songs that are just rock.
This was recorded on October 17, 2014 at the Hard Rock Live in Northfield, OH, where they delivered over 2 hours of music and a total of 17 tracks. And there will soon be more live albums with these legends..
blueoystercult.com frontiers.it
Published: Feb. 6, 2020
BIG SCENIC NOWHERE: Vision Beyond Horizon - Album
(Heavy Psych Sounds Records)
Some kind of tired stoner rock, then it's a faster punk rocker, and then some sleepy stoner again. After a few songs comes a more silent piece, which is almost a little psychedelic. And it continue like that..
BIG SCENIC NOWHERE is an all star project with members from bands like FU MANCHU, YAWNING MAN, SPIRITUAL BEGGARS, THEM CROOKED VULTURES, MOS GENERATOR, MONOLORD etc. But the "team leaders" are Bob Balch (FU MANCHU) and Gary Arce (YAWNING MAN). These 2 guys make the music, and then all those other people send in their contributions.
The music on "Vision Beyond Horizon" is said to be like a mixture of FU MANCHU and YAWNING MAN (which might not come as a surprise). So what we call stoner rock, which is also known as desert rock. Some stuff is better, some are just o.k. Not much else to say..
facebook.com/bigscenicnowhere heavypsychsounds.com
Published: Feb. 6, 2020
RAGATA: Gammal Punk - Single
(Ragata Records)
The new punk rock band RAGATA, from southern Sweden, has released a second single from their upcoming debut album, "Rebell", which will be released on February 21.
The lyrics to this song is a little funny (not sure that I get the message right though), but it's a song full of punk energy, but yet very catchy. I really like this song!
It will be very interesting to hear the album..
facebook.com/ragatapunk
Published: Feb. 5, 2020
SUICIDE SILENCE: Become The Hunter - Album
(Nuclear Blast - Release date: Feb. 14, 2020)
This was definitely not good. Hard and heavy guitars are mixed with a singer who is screaming like there was no tomorrow. They call this death metal, but to me it sounds more like metalcore. So I guess the right label is deathcore? Extreme music for extreme people anyway, and I'm obviously not one of those extreme guys.
A friend had a list of good and bad metal bands, SUICIDE SILENCE was on the bad list. Now I know why..
..and as I don't understand this band, I have nothing else to say.
suicidesilence.net nuclearblast.de
Published: Feb. 4, 2020
SDI: 80s Metal Band - Album
(MDD)
31 years after their last album, "Mistreated", came out, German speed metal band SDI return with a new album. The reunion happened in 2013 though, and since then the trio have been playing live. But in 2019 it was time to enter the studio again to record 12 new songs.
And this is like the title of the album says, 80s metal. Or old school speed metal. So no, they are hardly here to make something modern. But for us who like it the good old way, this is an interesting album, even though it might not be a masterpiece.
facebook.com/sdimetal
Published: Feb. 4, 2020
IRONSWORD: Servants Of Steel - Album
(Alma Mater Records)
Traditional heavy metal from a Portugese cult underground band. And they seems to know what they are doing, because this sounds really good. I think of bands like MANOWAR, RUNNING WILD and even some IRON MAIDEN when I listen to this album. The more epic kind of heavy metal you could say.
With this album they show us all that Portugal have at least 1 really strong heavy metal band (they probably have more though). You should absolutely give this a try.
facebook.com/IronswordOfficial almamaterrecords.com
Published: Feb. 4, 2020
HOLYCIDE: Fist To Face - Album
(Xtreem Music/MDD Rec./Spiritual Beast - Release date: Feb. 14, 2020)
The first steps for HOLYCIDE where taken back in 2004, when Dave Rotten (AVULSED) joined Vicente (GOLGOTHA) for a thrash metal project. But due to the lack of commitment of Vicente, years were passing on and nothing really came out of it until 2009, when a replacement for Vicente was found in Ricardo Moreno (live session guitarist for AVULSED). He didn't stay long though, so once again nothing happened until spring 2012, when another live session guitarist for AVULSED, Miguel Bárez (INNTRANCE), joined the project. They wrote some songs, and in summer 2013 bassist Daniel Fernández (VIOLENT EVE, DARK MOOR, INNTRANCE) joined the band. But they soon figured out that they also needed a drummer and a second guitarist, so they asked Jorge Utrera (drums) and Salva Esteban (guitar). So after 10 years the band finally had a full lineup.
A 6-track EP, "Toxic Mutation", was released in February 2015, and their debut album, "Annihilate... Then Ask!", 2 years later. And since then they have been busy playing live across Spain (where they come from).
Now their second album is ready to be released, and they definitely show us all how it's supposed to be done. So if you like thrash metal, then you should like this record. It really is as simple as that my friend.
holycide.com
Published: Feb. 4, 2020
JORN: Heavy Rock Radio II, Executing The Classics - Album
(Frontiers Music Srl)
Norwegian singer Jørn Lande doesn't exactly aim at doing the same old numbers that everybody else is doing. And it's not that many songs on this second covers album that I reconize. I knew a lot more of the songs on the last covers album, which was released in 2016. But that doesn't really matter, because this album is just as good as that album was.
The few songs that I reconize is "Needles And Pins" (The SEARCHER), "Bad Attitude" (DEEP PURPLE) and "Quinn The Eskimo (The Mighty Quinn)" (MANFRED MANN'S EARTH BAND). And the versions that I have heard of "Needles And Pins" have actually been pretty pathetic (not even RAMONES succeeded to make it cool), but this rock version is good.
We also get songs by artists like FOREIGNER, Peter Gabriel, DIO, Bryan Adams etc.
jornlande.com frontiers.it
Published: Feb. 3, 2020
BLUE ÖYSTER CULT: Cult Classic - Album reissue
(Frontiers Music Srl)
BLUE ÖYSTER CULT have made 1 of the best rock songs ever: "Don't Fear The Reaper". But they have some more great songs, like "This Ain't The Summer Of Love", "Burning For You", "Flaming Telepaths" and "Godzilla" for example. All those songs are included here.
"Cult Classics" was originally released in 1994, and includes new recordings of some of their most famous songs. This is a must if you don't already have a best of collection with these American legends. But there are lots of collections with this band, so if this is any better is hard to tell. It has most of my favorites anyway.
BLUE ÖYSTER CULT are currently working on a new studio album, which will be the first in many years. While we wait for that there will be some re-releases and, if I got it right, some new live releases.
blueoystercult.com frontiers.it
Published: Feb. 3, 2020
NAPALM DEATH: Logic Ravaged By Brute Force - EP
(Century Media - Release date: Feb. 7, 2020)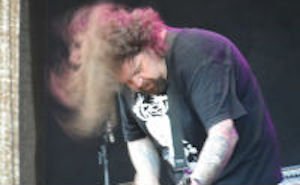 When you hear the name NAPALM DEATH you think of grindcore. But this is actually something different. After all these years they have become tired, and decided to slow down. Just kidding with you, but this song is heavier than what we are used to hear from this band, but not really slow. It almost have a apocalyptic post punk vibe over it. I think it will be very interesting to see what people will think of this song. It could actually divide the fans into 2 sides. That's how different I think this is.
And then we have the b-side, a SONIC YOUTH cover that is even more different.
This is supposed to be a first teaser of an upcoming studio album, which is expected for release later this year.
NAPALM DEATH will be touring in Europe with EYEHATEGOD, MISERY INDEX, ROTTEN SOUND and BAT in February/March.
napalmdeath.org centurymedia.com
Published: Feb. 3, 2020
Ian Blurton: Signals Through The Flames - Album
(Seeing Red Records/Pajama Party)
It seems like this man is a veteran in the Canadian music scene, who has been active for over 35 years. He has performed with over 40 bands, and has also been producer for lots of albums (BLOOD CEREMONY, CASTLE, CAUDRON etc. etc.).
When he makes his own music, his influences seems to be BLUE ÖYSTER CULT, UNCLE ACID AND THE DEADBEATS, GHOST, THIN LIZZY and BUDGIE. In other words classic hard rock from the 70s. And there's lots of great melodies and fantastic songs on this album, so you just have to check this out.
If I got it right, this album was released in 2019 already, but since January 3, 2020 it's available on LP (black virgin vinyl) and a limited edition CD with 3 bonus tracks (previously only available on early 7"'s).
ianblurtonsfuturenow.bandcamp.com
Published: Feb. 2, 2020
WASTED: Electrified - Album
(Denomination Records)
WASTED are from Denmark, and existed back in the 80s. They released 2 albums - "Halloween... the Night Of" (1984) and "Final Convulsion" (1985). In 2013 it was time for a reunion, and in 2017 they got a new lineup and decided to re-record their 2 albums from the 80s. Now a brand new album is here though, which was released in October last year.
This sounds good to me. They give us 10 really strong tracks. If you like old school metal like it was in the 80s, then this is an album for you. But if you prefer more modern stuff....well, why are you even reading this then? Check this out anyway.
Published: Feb. 2, 2020
KINGS NEVER DIE: Raise A Glass - 7" EP
(Upstate Records - Release date: Feb. 7, 2020)
What kind of dudes might this be then? Well, it's actually a bunch of veterans from the American scene, who comes from bands like MURPHY'S LAW, MUCKY PUP and DOG EAT DOG among others. They have now teamed up to make some punk rock/hardcore together, and the result is not bad at all. I must say that they have succeeded with the variation between each song. Some songs are more punk rock, while some are hardcore.
The best songs out of these 4 are "Never Know What You Might Find" and the title track.
upstaterecords.merchnow.com
Published: Feb. 2, 2020
NIGHT: Night - 7" EP
(The Sign Records)
Swedish band NIGHT is back with a new single. The a-side, "Feeling It Everywhere", is a new direction for the band. I would describe it as melodic proto-metal. The b-side, "Kings Of The Night", is more like a good old heavy metal song. Both these songs are really good stuff in the 70s/80s style. So if you don't check this out, then you're not a friend of mine.
This is their first new material since the "Raft Of The World" album was released in 2017. They are currently working on a new album, to be released in the fall/autumn.
This single is also available digitally.
facebook.com/nightbandofficial
Published: Feb. 2, 2020
BULLET and SATURN at Pumphuset in Borås, Sweden on February 1, 2020
As usual I became a little drunk, so I'm not the right person to ask if the bands were any good. But they use to be very good anyway. And especially BULLET.
SATURN is a local heavy metal band, who has released 2 albums so far.
BULLET is, as you might know already, a Swedish heavy metal band. They have released several albums and toured all over the world. They are soon going to Japan.
Here's some photos that I took..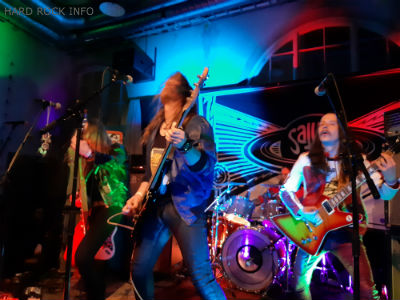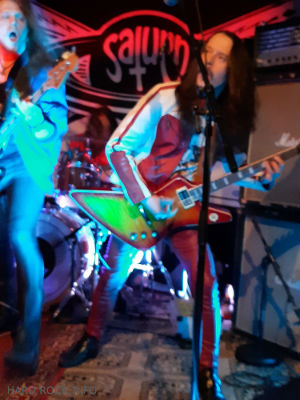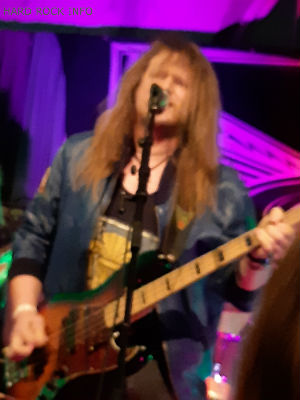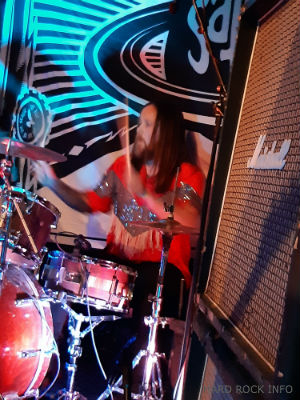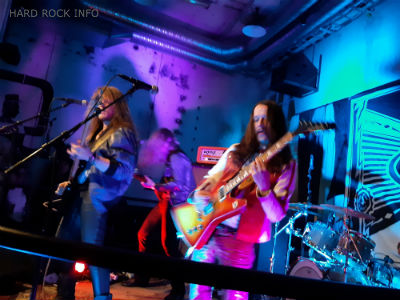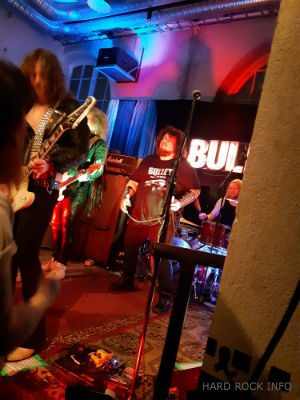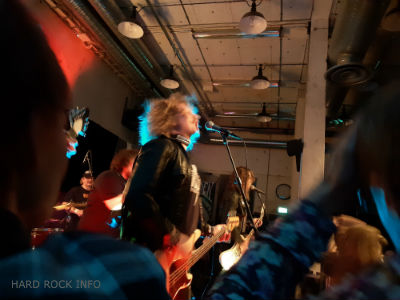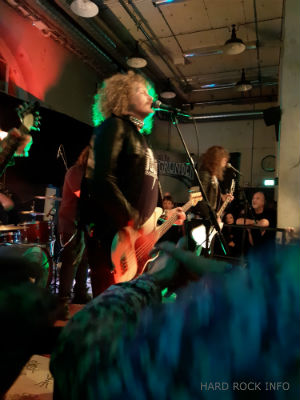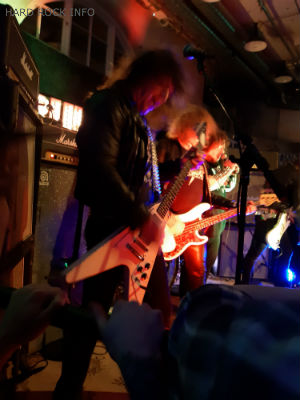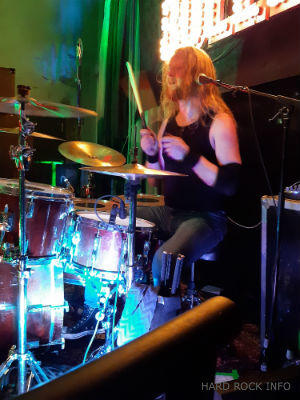 saturnsweden.com bulletrock.com
Published: Feb. 2, 2020
Danny Cooltmoore & GRABBARNA PÅ STAN: Grabbarna På Stan - Single
(Rehn Music Group)
A very catchy and sing-along friendly power pop song that reminds me of some bands from the 90s. It's very good and definitely worth checking out for those of you who like to stream (I do not like that, and usually I ask for MP3 or WAV instead, so I have just heard this 2 times actually). The only problem is that they repeat the chorus way too many times.
Danny Cooltmoore is a member of DANNY COOLTMOORE & THE GREAT WESTERN ALARM, who has existed for 2 years but already released over 20 songs (2 singles each month!).
GRABBARNA PÅ STAN is a bunch of old rockers/musicians from Sundsvall, Sweden. They have been playing with bands like PIZZOAR, VACUM, WHISPERING FORREST, The SHADES OF ORANGE etc. Fans of old punk might have heard of the 2 first bands (otherwise you can check out the Punksvall compilation CD, very good stuff).
youtube.com/watch?v=ZWLaa7Ppd0Q rehnmusic.com
Published: Feb. 1, 2020
CORNERS OF SANCTUARY: What We Leave Behind - EP
(Metalheads Forever Magazine)
"What We Leave Behind" is a collection of studio tracks that never really got their due for one reason or another. For a limited time only this EP will be available as a free MP3 download directly from the Metalheads Forever Magazine's official website (hopefully it's still available). There will also be an alternate CD version of the EP, which will only be available at the band's merch table (the CD will also feature 3 live tracks).
CORNERS OF SANCTUARY have their own mystic sound. It's not bad, but it's never brilliant either. And the singer could change his tone more often, because there is not much variation in his voice. But among the better tracks on this little EP are "No Man's Slave" and "Juggernaut". Most of the other 5 tracks are actually a little boring.
The music these Americans play is traditional heavy metal.
cornersofsanctuary.com metalheadsforever.com
Published: Feb. 1, 2020
BOB MALMSTRÖM/The ENCHAINED: Sälj Åland/The Enchained - Split 7" EP
(Elitbolaget)
Finnish "borgarcore" band BOB MALMSTRÖM celebrate their 10-year anniversary this year. They have toured all around the world, from Brazil to China, and have 3 full length albums and a bunch of smaller releases under their belt. To celebrate a little extra they will release 3 7" split EPs during the first half of this year, starting with this EP - The second split will be with Swedish band TVÄRNITAD (in April), and the third will be with DISPYT from Finland (in June).
On the first track, "Sälj Åland", BOB MALMSTRÖM have choosen to collaborate with the rap artists JAG, which gives the song a nu metal vibe. Their second song here, "Du är inte viktig", is more hardcore, but also with a metal vibe. Good stuff anyway.
The ENCHAINED is a new band to me. They are also from Finland, and their story goes all the way back to 1997 (I don't think that I have heard about them before though). There have been several small releases through the years, but also a full length, "Red Lights", in 2018. Their music is melodic hardcore somewhere between the Swedish bands MISCONDUCT and MILLENCOLIN. Very catchy stuff, but totally o.k.
bobmalmstrom.bandcamp.com theenchained.bandcamp.com elitbolaget.com
Published: Feb. 1, 2020
FORNDOM: Yggdrasil - Single
(Nordvis Produktion)
Well, this sucks a lot. Some kind of tragic and dark folk pop song? Just so sad and definitely not what I expected to hear. But you can't always get what you want, as ROLLING STONES use to sing.
FORNDOM is a Nordic folk artists from Sweden. A debut album, &qut;Dauðra Dura", was released in 2016. Now he is getting ready to release the second album, "Faþir", and "Yggdrasil" is the first single.
Published: Feb. 1, 2020
DRÅPSNATT: I Denna Skog - Album reissue
(Nordvis - Release date: Feb. 7, 2020)
DRÅPSNATT was started in 2005 by 2 guys who call themselves Vinterfader and Narstrand. The band was formed with the idea to keep it simple, atmospheric and brutal, taking inspiration from old pagan tales, northern nature, mythologies and so on. No rehearsals, no planning ahead. What you hear is spontanious music, and everything is done by themselves.
And with that in mind this is absolutely not bad at all. This is really good black metal, but with acoustic passages supported by clean vocals and piano.
"I Denna Skog" was originally released in 2009, and was followed by 2 more albums - "Hymner Till Undergången" (2010) and "Skelepht" (2012).
drapsnatt.bandcamp.com nordvis.com
Publiahed: Feb. 1, 2020
LORNA SHORE: Immortal - Album
(Century Media - Release date: Jan. 31, 2020)
This is extreme! But there's also some silent moments here and there with more melodic and/or symphonic parts. But mainly fast and aggressive. And the singer is hardly here to sing nice little lullabies for you. To me it sounds almost chaotic sometimes. Especially when it's both full speed ahead and symphonic instruments while the singer is screaming like a maniac from hell.
The 2 song titles "This Is Hell" and "Relentless Torment" sum it all up pretty good I think. But now that I have been so negative here, I can admit that if I had been something like 10-12 years young, then I probably would have thought that they were the best band in the whole world.
facebook.com/LornaShore centurymedia.com
Published: Jan. 30, 2020
UNCOMMON EVOLUTION: Algid - Album
(Argonauta Records)
UNCOMMON EVOLUTION is a loud hard rock band out of Flathead Valley, Montana, that formed in the Spring of 2013. They have previously released a 5-track EP, and now their debut album is here.
The band showcasing a wide range of heavy influences on this record, which was recorded, mixed, mastered and co-produced by Machine (CLUTCH). I don't really know what I should compare this band with, but their hard rock is in the heavier league anyway. And it's actually not so bad.
It's a pretty short album. As there's just 5 tracks, it's over in less than half an hour.
facebook.com/uncommonevolution argoautarecords.com
Published: Jan. 29, 2020
SCHIZOPHRENIA: Voices - EP
(Self released on Jan. 31, 2020)
"High-adrenaline death metal with grooving mid-tempo elements accompanied by guitar solo virtuosity and ferocious vocals", is how they describe this band from Antwerp, Belgium. They aim for an original sound, so this is not another old school copy. Power, aggression and speed is said to be the 3 main words to describe SCHIZOPHRENIA. This is said to be something for everyone into DEMOLITION HAMMER, MORBID ANGEL, old SEPULTURA, DEATH and DARK ANGEL.
5 songs is what these gentlemen gives us on this little EP, and it sounds really good to me. I think you should give this a try at once.
facebook.com/schizophrenia.officialband
Published: Jan. 29, 2020
RAGE OF SAMEDI: Blood Ritual - Album
(Argonauta Records)
Heavy but yet melodic. So not extremely heavy. The vocals is both aggressive and clean. They are probably not doing anything wrong here, but it just doesn't give me that much to listen to this.
RAGE OF SAMEDI is a German doom/sludge metal band, who formed in 2012. They were deeply influenced by the classic doom bands of the 70s and early 80s, but also the modern sludge scene. "Blood Ritual" is their third album.
rage-of-samedi.com argonautarecords.com
Published: Jan. 29, 2020
DAWN OF SOLACE: Waves - Album
(Noble Demon)
Dark and melancholy music for dark days (which we have a lot of here in Sweden). But damned good! Nice guitar melodies are mixed with heavy guitar riffs and clean vocals with much heart and soul. And as you might have figured out already, this is hardly the fastest or the most extreme metal band on the planet. Because metal it is, somehow.
"Waves" is the sophomore solo album by Tuomas Saukkonen (WOLFHEART, BEFORE THE DAWN). It looks like it was as much as 13 years since his first solo album came out. Anyway, they call his music on this record melodic doom, but it's also a little progressive sometimes. Tuomas take care of most things, but the album also features Mikko Heikkilä (BLACK SUN AEON, KAUNIS KUOLEMATON) as vocalist, while Lars Eikind (BEFORE THE DAWN) is guest vocalist on 1 song.
And another thing worth to mention is that the label, Noble Demon, has just launched and is run by Nuclear Blast veteran Patrick Walch.
facebook.com/dawnofsolace facebook.com/nobledemonrecords
Published: Jan. 29, 2020
SILVERA: Alive - Single
(Mighty Music)
SILVERA is a Danish hard rock band. They say that this band have had massive airplay on rock radio stations all over the world for their 3 singles, and they all have 300.000 plus plays on Spotify. I don't listen to radio, and I don't use Spotify, so I know nothing about that.
"Alive" was recorded, produced and mixed by Jacob Hansen (VOLBEAT), and is said to be something for fans of NICKELBACK, VOLBEAT and 3 DOORS DOWN. Not any bands that I use to listen to..
So, a o.k. song but honestly not much else. I would not like to listen to a whole album of this, becuase that would probably be way too much for me.
facebook.com/silveraband mightymusic.dk
Published: Jan. 28, 2020
RÄMLORD: Love Of The Damned - Single
(Inverse Records)
RÄMLORD is a Helsinki, Finland-based heavy metal band. This song is their first release since 2016's mini-LP "We Are The Night" and the 7" single "Matuska".
"Love Of The Damned" is taken from an upcoming album, "From Dark Waters", to be released this spring. It's a pretty catchy song, and I like it. You should give it a try.
The band was formed in 2010 by some former members of IMPALED NAZARENE, YUP, LEGENDA, MAHO NEITSYT etc. They have so far released 2 7" singles and a mini-LP.
facebook.com/ramlordband inverse.fi
Published: Jan. 28, 2020
Old Kerry McKee: House Of The Rising Sun - Single
(Icons Creating Evil Art)
Old Kerry McKee is said to be the failing link that should not be, as he blend old American folk music, blues and black metal. Add some punk to that and you get something raw and dirty that we can call horror blues.
Old Kerry is currently finishing his debut album, and this is a first taste of that. And this version of the old classic "House Of The Rising Sun" is very different from the one that The ANIMALS made famous back in the 60s. You have read the description above, which fits perfect to this song.
We also get a second track, "Blues Of Perception", which is more of the same thing. Pretty cool stuff somehow, but I can't really figure out if I like it or not, so I guess he has something of interest there.
oldkerrymckee.com icea.se
Published: Jan. 28, 2020
DEN SYVENDE SØN: Trods - Single
(Target Records)
This is a little different. Some kind of soft rock in Danish actually. And the song comes from their new album with the same title as this song. The album will be released in late March, and have some good songs. "Trods" is 1 of the better from that album.
This is said to fit fans of The KINGS, THEM and ALLAH-LAS & WOODEN SHJIPS, which are all totally unknown to me.
facebook.com/densyvendeson targetgroup.dk
Published: Jan. 28, 2020
Conny Bloom: Rulla På - Single
(Mighty Music)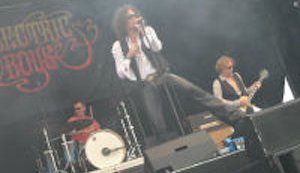 This song comes from ELECTRIC BOYS frontman Conny Bloom's upcoming solo album, "Game! Set! Bloom!", which will be released on March 13. And it's 1 of many good songs from that album. But it's something different from what he's doing with ELECTRIC BOYS. This is more like some kind of rock in Swedish, with a touch of the 70s. But as I said, it's good, so you should check this out.
facebook.com/ConnyBloomOfficial mightymusic.dk
Published: Jan. 28, 2020
AGENDA: Maverick - EP
(Boersma-Records - Release date: Jan. 31, 2020)
AGENDA gives us 5 tracks in 25:25 minutes. The band formed in 2014, and comes from Wuppertal, Germany. The music they give us is hard rock and heavy metal with a thrash vibe, influenced from the 80s and the 90s, but especially legends like ACCEPT, MEGADETH, JUDAS PRIEST and AC/DC. They succeed to create their own sound though. The band has previously released 1 EP in 2015 (that sold out very fast), 1 full length album in 2016 and 1 single in 2018.
They start with the title track, which is heavier and not so funny. But after that the party begins with "Crucified And Gone", which is much better than the first sleepy track. In the next track, "It's All 'bout Love", they slow down a lot with something that could be described as a ballad. But with "Whiskey On Ice" they are back on track again with a harder AC/DC rocker. And the last song is "Sufferin Of War", which sounds like a thrashy groove metal rocker, but with melodic vocals (if you get that?).
agenda-band.com.de boersma-records.com
Published: Jan. 27, 2020
AUTUMN'S CHILD: Autumn's Child - Album
(AOR Heaven - Release date: Jan. 31, 2020)
Mikael Erlandsson is a Swedish singer/songwriter from Göteborg. Between 2006-2018 he was the frontman for the Swedish pop band SECRET SERVICE, and toured all over the world. But he has also recorded 5 succeesful solo albums.
Then Mikael wanted to start a band together with the German guitarist Andy Malecek (FAIR WARNING). They asked EUROPE members Ian Haugland (drums) and Mic Michaeli (keyboards) to join them, and in 2013 the band LAST AUTUMN'S CHILD was born. They did as much as 14 albums with different lineups, and toured in Japan, England and Germany.
But in 2018 they decided to take a break, so Mikael formed the new group AUTUMN'S CHILD instead. Except for Mr. Erlandsson, the new band features Jona Tee (H.E.A.T), Robban Bäck (MUSTASCH, ex-ECLIPSE), Claes Andreasson (HEARTBREAK RADIO) and Pontus Åkesson (MOON SAFARI).
Fans of melodic rock should love this album, because that is exactly what you get here. And I can't hear that many weak moments on this album, so there's nothing to be afraid of.
aorheaven.com
Published: Jan. 26, 2020
EASY ACTION: That Makes One - Album reissue
(AOR Heaven - Release date: Jan. 31, 2020)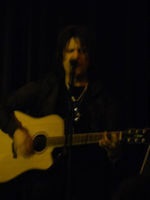 This album is very different from their self titled debut album from 1983. Vocalist Zinny Zan had been replaced with Tommy Nilsson (who later became a very famous pop singer), and the music was suddenly melodic rock/AOR instead of glam/hard rock. And I guess that this album didn't become the great succees it was supposed to be when it was released in 1986, as the band's guitarist Kee Marcello got a call from the more famous band EUROPE.
I have been listening to their debut many times since the 80s, but I have actually never heard their second album before. I might have heard a song or 2 here and there during the years, but never the whole album. It sounds really good though, but as I said in the beginning very different from the first album.
The early glam/hard rock version of the band reunited in the mid-2000s, with Kee and Zinny together with some new members. But that ended when their bassist Micael Grimm passed away in 2011. The lineup who played on this album didn't reunite until 2019, when they did a show at Sweden Rock Festival (which was recorded for a live DVD).
This re-release of "That Makes One" is limited to 1000 copies, and also includes 2 single b-sides. You should absolutely check this out!
aorheaven.com
Published: Jan. 26, 2020
MILES TO PERDITION: 2084 - Album
(Self released on Jan. 31, 2020)
This band comes from Luxembourg, and has been active since 2008. Their first EP, "Vengeance", was released in 2010, and their first full length, "Blasphemous Rhapsody", in 2014.
Aggressive melodic death metal is probably the best way to describe this band's music, but with lots of variation. The singer is the most aggressive part here, as he scream like he was in a hardcore band. The rest of the band stand for the variation. The music can be fast or heavy and even technical once in a while. Sometimes it's harder, sometimes more melodic.
"2084" is a concept album that reflects on the dichotomy of utopia and dystopia. They are reffering to current events, but are also inspired by dystopian literature such as "1984" or "Brave New World". And there's also a science fiction approach as the story take place in the year 2084.
milestoperdition.com
Published: Jan. 26, 2020
The RAGGED SAINTS: Sonic Playground Revisited - Album
(AOR Heaven - Release date: Jan. 31, 2020)
After a few years hiatus, Finnish hard rockers The RAGGED SAINTS are back with a new album. And it's filled with great 80s hard rock songs with lots of melody, just like they used to do it back then. So this is something that you must check out if you like that.
Now I can't really remember if I have heard this band before, but it's said that the sound is the same as before. The only differance is some more keyboards and orchestration on some of the songs, and a little synth bass here and there. But that's probably just small details that hopefully won't disturb the old fans.
Fact is that they have been working on this album on and off since 2013, when the first demos were made. So we should be just as happy as the band that the album is finally ready to be released.
facebook.com/theraggedsaints aorheaven.com
Published: Jan. 26, 2020
HONEYBURST at The Bishops Arms in Borås, Sweden on January 25, 2020
HONEYBURST is a young band from Halmstad, Sweden with very good musicians. They deliver their old school rock with a raw energy, and play like there was no tomorrow. A great band that I really recomend you to check out. Especially if you like rock from the late 60s/early 70s, then this is absolutely something for you.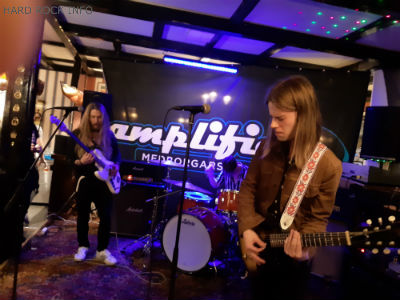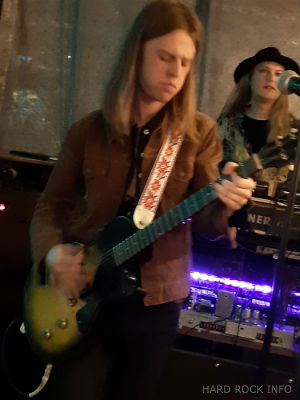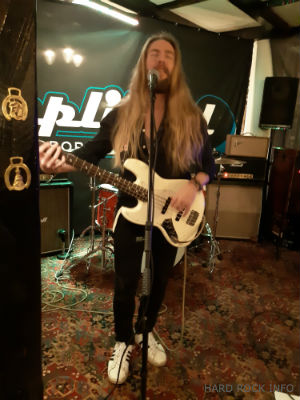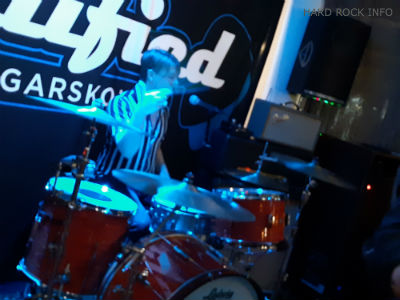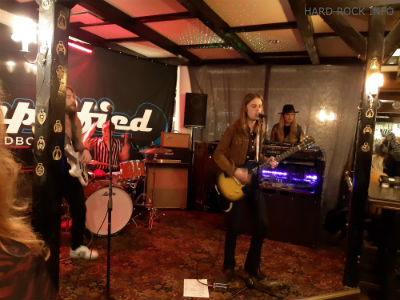 Unfortunately there's more than 1 artists with the name HONEYBURST. I was doing a search to check out what they sound like, and came to a page with a singer/songwriter. Not really what I was looking for.
facebook.com/honeyburstofficial
Published: Jan. 26, 2020
MÄRVEL: Märvellous - EP
(The Sign Records - Release date: Jan. 24, 2020)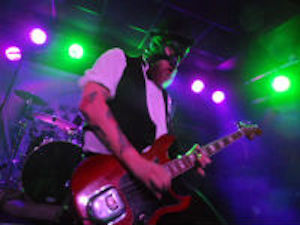 The year was 2002 when 3 high school kids from Sweden were enjoying their exchange year in Colorado, USA. And that's also the year when these kids formed the rock band MÄRVEL. Because rock was much more fun than studies. And suddenly they got signed to the independent label New York Powerhitters and recorded their debut EP, "Marvellous". But before it was released, the band moved back home to Sweden. The label promised to send them copies of the EP and the master tapes, but that never happened.
The band has tried for years to get the tapes, so that they could re-release the EP. But that seemed to be impossible, and according to hearsay the tapes were destroyed in the Universal Studios fire in 2008.
So what do you do then? Well, why not just re-record the songs? And that's exactly what they have done here. So finally we can get the chance to hear their very first 4 songs. Not that it sounds any different. This sounds just like it could have been recorded last year (which it actually was). I can hear lots of early KISS here, and it's just as good and brilliant as they use to be. This is something that you absolutely can't miss!
marveltheband.com
Published: Jan. 24, 2020
KSMB: Bland Tomtar Och Troll - EP
(Wild Kingdom - Release date: Jan. 24, 2020)


These Swedish legends have got a lot of angry comments for what they are doing today. Mainly from old fans who love their early punk records from the early 80s. Nowadays they are more or less just a rock band, but somehow I like what I hear. The first 2 songs are actually a small surprise as they are unexpectedly vital and almost punk rock again (and I said almost). It's still very catchy and melodic though.
After that we get a soft and slow song. Almost 5 minutes without any action at all. And after that song we are more or less back to the rock music that they have been playing on the 2 latest albums. More laidback and not as interesting as the 2 first tracks.
After 2 tracks of that it's more action again, and also much better. But the last track is slow again.
And then we have the lyrics.. They definitely don't have the same bite as in their youth. It's more reflections of life from some old men instead of the sarcastic stuff that they wrote in the early days of their career. So it's obviously not so funny anymore, but deeper instead.
So, if you want punk rock, try one of their early albums instead. But if you like catchy and melodic rock in Swedish, try this.
facebook.com/ksmbofficiella
Published: Jan. 24, 2020
MOLOKEN: Unveilance Of Dark Matter - Album
(The Sign Records - Release date: Jan. 31, 2020)
Here's a band that fit perfect in the category "heavy noise". They just love to play heavy and repeat the same riffs over and over again. And the vocals is hardly any nice clean singing, but more like harsh screaming. But if you take a closer listen, you will soon find out that this is more than just a noisey band.
MOLOKEN is from Umeå in northern Sweden, and formed in 2007. The band walked their own path already from the beginning, disregarding musical conventions and genres. But their main influences comes from death, doom and black metal, along with 70s progressive rock and hardcore. This little brew end up in something dark, menacing and crushingly heavy. They have made their own little drink that doesn't really taste like something else.
moloken.net facebook.com/thesignrecords
Published: Jan. 23, 2020
LYKANTROPI: Lykantropi (Deluxe Edition) - Album reissue
(Despotz Records - Release date: Jan. 31, 2020)
This self titled debut album was originally released in 2017. Now they have signed with Despotz Records, who will re-release the album worldwide on both LP and CD. This deluxe edition will also include a new song, "Summernights", as a little bonus.
When I reviewed the album in 2017, I was impressed. Not that they did anything unique at all, as I also compared them with many other Swedish vintage bands, but it was so damned good. And this is of course still a damned good album.
The music is best described as melancholy vintage rock. It's vocal harmonies like The MAMAS & The PAPAS, flute loops like JETHRO TULL and electric guitars like BLUE ÖYSTER CULT. Captivating tunes are mixed with old folklore.
LYKANTROPI formed in 2013. Their latest album, "Spirituosa", was released in May 2019. Also a damned good album.
facebook.com/lykantropiband despotz.se
Published: Jan. 23, 2020
KAUSE 4 KONFLIKT: Fornication Under Control Of King - Album
(Deadlight Records - Release date: Jan. 31, 2020)
Thrashcore is what they call this French band's music. Which is a mix of modern thrash and hardcore metal. They combine furious riffs and groovy beats, and draws inspiration from the protest movements and alert states situations. They have previously released a EP, "Behaviour", in June 2016.
These 10 tracks are fast and angry. I think that both hardcore and thrash fans will like this band.
deadlight.fr
Published: Jan. 23, 2020
SHADOW BREAKER: Shadow Breaker - Album
(Pride & Joy Music - Release date: Jan. 24, 2020)
New French hard rock band with Chris Savourey (BORN AGAIN) on guitars and Franck Moondog (The BYMZ) on vocals. And these 2 guys began their first collaboration back in the 90s already, when they did the "Dreamland" album in 1998 under the name SAVOUREY. In 2001 they founded a new band, NORTHWIND, which released an album, "Seasons", in 2002. After that life seperated the boys, but now they are back with a new band.
SHADOW BREAKER is mainly influenced by legendary 70s and 80s acts like AC/DC, WHITESNAKE, THIN LIZZY, UFO, SCORPIONS, VAN HALEN, Ozzy Osbourne, KISS, MÖTLEY CRÜE, LED ZEPPELIN, DEF LEPPARD, MSG, DOKKEN, RATT and similar stuff. So if you like those kind of bands, then this is something that you should try. Because they have plenty of good material among these 9 tracks to discover. So don't be afraid.
facebook.com/shadowbreakertheband prideandjoy.de
Published: Jan. 21, 2020
Kill Me Today, Tomorrow I'm Sick - Soundtrack Album
(Pride & Joy Music - Release date: Jan. 24, 2020)
So, what we have here is something different, as it's the soundtrack for a German movie. There's a few rock songs in the beginning of this album. But after a few songs it's going south, with all kinds of different music that I have no interest in. Did they really have to include useless atmospheric sounds and short instrumental pieces on the soundtrack for example? I just wonder.
I like the 3 first tracks, but songs like "Good Way Down" and "Special Friend" (originally by British punk rockers The LURKERS) are not so bad either. But there's as much as 23 tracks here, so there's a lot of stuff that I don't want to hear.
Among the musicians are Matt Beck (MATCHBOX 20, Rob Thomas), Nick Buda (Taylor Swift, JEWEL), John Rhino Edwards (STATUS QUO) and Guthrie Trapp (PHISH, Ashley Monroe). Janina Dietz (JATD) take care of most of the vocals, but in "Special Friend" we can also hear actor Carlo Ljubek and Arturo Bassic (The LURKERS).
prideandjoy.de
Published: Jan. 21, 2020
ELEGY OF MADNESS: Invisible World - Album
(Pride & Joy Music - Release date: Jan. 24, 2020)
Here we go again.. Yet another symphonic metal band with a queen on vocals. This time from Italy.
ELEGY OF MADNESS was founded in 2006 by Tony Tomasicchio. The first album, "The Bridge Of Sighs", was released in 2009. This album, "Invisible World", is their 4th album, and it's said to fit fans of DELAIN, WITHIN TEMPTATION and EPICA.
Well, this is not so bad actually. As a matter of fact there's some really good songs here. So you might give this a try?
facebook.com/elegyofmadness prideandjoy.de
Published: Jan. 21, 2020
DENY: Dystopia - Album
(LP: Flyktsoda, Digital: Cramada)
DENY kicks ass with their hardcore/crust punk, and takes me back to the 90s with all its bands who started their name with Dis. There's also lots of ANTI CIMEX here, and I really like what I hear. The only problem I can find are the 2 "hallelujah" pieces, which are so at the wrong place (I guess they are supposed to be intro and outtro). But you check this out. That's an order!
Now it's 2 years since this Swedish band released their first record in a decade, the "Parasite Paradise" EP. On "Dystopia" they canalizes anger on how the world is treated, greed, domestic violence and pollution. We get as much as 14 tracks, but most songs are no longer than approximately 1-2 minutes, so that's really not a problem here.
This is hard and angry music with former members of bands like ASTA KASK, MARTYRDÖD, SKITSYSTEM, WOLFPACK and WOLFBRIGADE. I think the beer will be sinking faster than ever before when you listen to this.
deny.nu facebook.com/flyktsodafanzine cramada.se
Published: Jan. 18, 2020
Nick Giannakos: The Alchemist - Album
(Pure Steel Publishing - Release date: Jan. 24, 2020)
Neo-classical, instrumental guitar masturbation. Well, his playing guitar anyway. A lot of guitar. But it doesn't just sound like eternal solos anyway (even though there's some of that too of course). And that's always something positive. I'm usually not such a big fan of instrumental records, as you might know, but some of these 12 songs are actually not so bad at all.
This is the debut album from the American guitarist Nick Giannakos (WRETCH), which will be released digital (no CD or LP).
facebook.com/nshred1 purerock-records.com
Published: Jan. 17, 2020
INVICTUS: Eden - Album
(Iron Shield Records - Release date: Jan. 24, 2020)
INVICTUS formed in Bavaria, Germany in 2017 with the mission to create powerful and diverse heavy metal, inspired by the heroes of the 80s. A first 3-track EP was released in March 2019, and now their debut album is here.
These 11 tracks have most of the ingredients that you can ask for when it comes to a real heavy metal album. We get everything from speed and power metal to true heavy metal, and even a power ballad. So this should make your metal heart beat faster.
facebook.com/InvictusHeavyMetal ironshieldrecords.de
Published: Jan. 17, 2020
EIGHTY ONE HUNDRED: Heaven In Flames - Album
(Self released on Jan. 24, 2020)
EIGHTY ONE HUNDRED are from Naples, Italy and formed in 2016, and it seems like this debut album was released in 2018 already. But anyhow, it contains 7 tracks of some kind of melodic heavy metal. They want to invent their own genre though, which they call rage metal. And they are totally o.k. to me, so maybe you should check them out?
I don't have anything else to add..
facebook.com/EightyOneHundred
Published: Jan. 17, 2020
HAZZERD: Delirium - Album
(M-Theory Audio - Release date: Jan. 24, 2020)
HAZZERD is a Canadian thrash metal quartet, initially formed by 2 teenagers - drummer/lead vocalist Dylan Westendorp and guitarist Brendan Malycky - from Calgary. They were inspired by the early work of thrash legends like OVERKILL, METALLICA and ANTHRAX. And in 2014 the 2 boys self-released their debut EP, "Victimize The Innocent".
After that they recruited lead guitarist Toryin Schadlich and bassist David Sprague, before they finally released their debut album, "Misleading Evil", in 2017. And now in 2020 their second album, "Delirium", is here.
What we have here is pretty simple to describe, because it's exactly what you can expect: old school thrash metal. But they are doing it very good, and sound really professional. The songs are just as great as anything else in this genre, so you should definitely check this out.
facebook.com/HazzerdThrash m-theoryaudio.com
Published: Jan. 16, 2020
ELDEN: Nostromo - Album
(Fuzzorama Records - Release date: Jan. 24, 2020)
ELDEN (the fire) formed in Karlstad, Sweden in 2012, and started to write songs influenced by MASTODON, BARONESS, The SWORD and classic bands from the 70s and 80s. A demo came out a year later, and their first EP was released in 2015. After that they took their songwriting to a new level, with heavier riffs, more distinct vocals and an overall more impressive production (according to the press release). Their debut album, "Death And Fear", was released in 2016.
Their new album, "Nostromo", is inspired by the cold darkness of time and space, and is said to be the best songs they have written (have you heard that before?). I know nothing about that, but this record sounds good anyway. Some kind of metal in the heavier league, but not heavy as shit. The heaviness is mixed with melodic vocals.
facebook.com/EldenBand fuzzoramarecords.com
Published: Jan. 16, 2020
DOOJIMAN & The EXPLODERS: Electric Boogaloo - LP
(Beluga Records - Release date: Jan. 24, 2020)
Among the influences for this band are 60s and 70s bands like MC5, The STOOGES, NEW YORK DOLLS and RAMONES, as well as 90s acts like TURBONEGRO, EAGLES OF DEATH METAL, The HELLACOPTERS and The WHITE STRIPES. So guitar-based power pop with hit potential you could say. And the tracks that I got sounds really good to me, so this is absolutely worth checking out.
This is so catchy that it will put a big smile on your ugly face. And I really like it!
facebook.com/doojiman belugarecords.com
Published: Jan. 16, 2020
RYTE: Ryte - Album
(Heavy Psych Sounds Records - Release date: Jan. 17, 2020)
This is the debut album from this Austrian band, where we get 4 songs that are between 7:55 to 11:54 minutes. They have been working on these songs from late 2016 to early 2018. And their music is progressive psych/doom rock, which means heavy psych rock with influences from all kinds of music, like doom, prog rock, space rock, jazz and even world music. It's mainly instrumental, even though there's some vocals in 2 of the songs at least.
Not really my cup of tea, even though it's not totally useless, but you might like it more than me.
facebook.com/rytejams heavypsychsounds.com
Published: Jan. 15, 2020
DOOMRAISER: The Dark Side Of Old Europa - Album
(Time To Kill Records - Release date: Jan. 24, 2020)
Really good doom metal in the same style as CANDLEMASS. So this is a must for fans of that band. They put their own twist on it of course, but what we get is 8 extremely good tracks of doom. I would not want to miss this band if I was you.
DOOMRAISER are based in Rome, Italy. They have released a few albums since they formed in 2004, so there's obviously more candy to check out if you get tired of this album.
facebook.com/doomraiser timetokill-records.com
Published: Jan. 14, 2020
DEAD END FINLAND: Inter Vivos - Album
(Inverse Records - Release date: Jan. 24, 2020)
The Finnish metal band DEAD END FINLAND has been working with their 4th album for over 3 years. But now it's finally ready to be released.
Well, I don't really know, but many of these songs reminds me of PARADISE LOST. I guess that we can call it some kind of gothic, melodic metal. Sometimes with a touch of melodic death metal, which they have their roots in. But there's also symphonic and electronic elements. It's also dark, but yet beautiful.
This is hardly an album that you listen to when you party with your friends, but more like something that you listen to and really enjoy when you're home alone.
deadendfinland.com inverse.fi
Published: Jan. 14, 2020
COLOSSO: Apocalypse - Album
(Transcending Obscurity Records - Release date: Jan. 24, 2020)
Portuguese death metallers COLOSSO has previously released 4 albums and 2 EPs. They have been lurking in the underground since 2011, and I'm not sure if these 4 tracks will make them more popular, but it's said to be their most ambitious release yet. The story is based on the concept of the 4 horsemen of the apocalypse, and they have used a different singer on each track.
COLOSSO deliver an agressive and apocalyptic sound that will leave you breathless. This is really heavy, so don't expect a new record in speed here. They can speed it up sometimes though, but I would hardly call this band fast.
colossometal.com tometal.com
Published: Jan. 14, 2020
SONS OF APOLLO: MMXX - Album
(InsideOut Music - Release date: Jan. 17, 2020)
As you might know already, SONS OF APOLLO is an all-star band with vocalist Jeff Scott Soto (Yngwie Malmsteen, JOURNEY, TALISMAN, W.E.T.), guitarist Ron "Bumblefoot" Thal (GUNS N' ROSES), bassist Billy Sheehan (David Lee Roth, Mr. BIG, Steve Vai), keyboard player Derek Sherinian (Billy Idol, DREAM THEATER, Alice Cooper, Yngwie Malmsteen) and drummer Mike Portnoy (DREAM THEATER). They released their debut album, "Psychotic Symphony", in 2017, and a live release, "Live With The Plovdiv Psychotic Symphony", in August last year. Now their second studio album is here.
SONS OF APOLLO might go as a progressive metal band, but on their live release they played covers of acts like RAINBOW, Ozzy Osbourne, VAN HALEN etc., and showed us all that they are inspired by much more than just progressive artists. And that might be the reason why they are so much better and more interesting than many other modern bands in the progressive genre. I can hear lots of things here that reminds me of legends from the past - "Resurrection Day" reminds me of RAINBOW's "Gates Of Babylon". The beginning of "New World Today" reminds me of Gary Moore (r.i.p), and the list goes on..
sonsofapollo.com insideoutmusic.com
Published: Jan. 13, 2020
...AND YOU WILL KNOW US BY THE TRAIL OF DEAD: X, The Godless Void And Other Stories - Album
(InsideOut Music/Dine Alone Records - Release date: Jan. 17, 2020)
It's 5 years since these art-rockers from Austin released their last album. But now they return with their 10th album. Now it's many years since I heard this band last time, but I think I wasn't impressed at all. And I'm actually not so impressed this time either. Everything might not be useless, but it just doesn't give me anything to listen to this, so it feels like this album last for an eternity. I think that this is just not my kind of music, and therfor you should take my opinion with a pinch of salt.
It's not always rock on this album. A song like "Don's Look Down", sounds like pop to me. Luckily not any modern kind of pop though. And that's always something positive at least.
facebook.com/andyouwillknowusbythetrailofdead insideoutmusic.com
Published: Jan. 13, 2020
NECROPSY: Exitus - EP
(Xtreem Music - Release date: Jan. 21, 2020)
In the summer of 1987 a couple of young boys from Finland decided to form a thrash metal band. They were inspired by bands like SLAYER, VENOM, DARK ANGEL and DEATH. The name of the band became ANXIETY. In 1989 their first demo was recorded, and they changed the name of the band to NECROPSY. A few more demos came out, and the music became darker and more death metal. They also released a split-LP with DEMIGOD and a 7" EP before it was over in 1994.
During the years they talked about putting the band together again, but nothing happened until autumn/fall 2008. And in July 2011 their debut album, "Bloodwork", was finally released. Well, a few more records, both full lengths and EPs, has been released since then.
When the band started to write some new material, they felt like it was time to do something different than the basic death metal. It was time to slow down and make it more simple. And the result of that can be heard on these 4 tracks, which are in the heavier league. To me they sound more or less all the same, which doesn't make it so funny to listen to. It's not totally useless though.
The last track, "Butcherado", is more true death metal than the rest, and therfor I like it best here.
b.link/necropsy
Published: Jan. 11, 2020
VERITATES: Killing Time - Album
(Pure Steel Records - Release date: Jan. 17, 2020)
VERITATES play traditional heavy metal. And they really know how to deliver it, because this album is filled with great songs. And "Killing Time" is just their debut album, but it sounds like they would have made at least 2-3 albums already. So yes, I'm impressed.
VERITATES is a quartet from Cologne and Loerrach in Germany. They are dedicated to traditional power metal with a thrash edge, and are influenced by Matt Barlow-era ICED EARTH and early KAMELOT.
We also have some guest apperances here, like singer André Grieder and guitarist V.O. Pulver (both POLTERGEIST), Andreas Doetsch (WOLFEN) and Shasank Venkat (AGAINST EVIL) to name a few..
facebook.com/Veritates-376780209623287 puresteel-records.com
Published: Jan. 10, 2020
MINDLESS SINNER: Poltergeist - Album
(Pure Steel Records - Release date: Jan. 17, 2020)
Didn't this Swedish band sound like IRON MAIDEN last time I heard them? Now they sound more like their countrymen in WOLF (who will release a new album soon). Which is also good of course, as I really like that band too. So in other words they still play classic heavy metal in the traditional way, and they still do it damned good. I would not want to miss this album if I was you.
This band existed for the first time in the 80s. They released 1 EP, 2 albums and 1 single between 1983-89. In 2015 they were back again with a new album, "The New Messiah". But it's not until now that their next album since the comeback is ready to be released. Well, better late than never at all as they say.. And when it's this good, why complain if it take some time between the albums?
facebook.com/mindlesssinnerofficial puresteel-records.com
Published: Jan. 10, 2020
DRAGONLORE: Lucifer's Descent - Album
(Iron Shield Records - Release date: Jan. 17, 2020)
Honestly, it sounds like the singer has something up his ass that should not be there while he's singing. It's totally over the top all the time in the first song, which is the title track. But already in the second song he calm down and sing more normal. And thanks for that. It would have been way too much otherwise. There's some more high screaming in some of the other songs, but thankfully not for a whole song at least.
DRAGONLORE's music is U.S. metal that reminds me of a band like ICED EARTH. So true heavy metal with a epic touch. Their lyrics are stories of war, tragedy, fantasy and more. Typical metal lyrics. I have heard both better and a lot worse in my life.
facebook.com/dragonloreband ironshieldrecords.de
Published: Jan. 10, 2020
ACID MAMMOTH: Under Acid Hoof - Album
(Heavy Psych Sounds Records - Release date: Jan. 17, 2020)
Heavy riffs and not too much variation is a perfect way to describe ACID MAMMOTH. But if that sounds exiting to you, who am I to judge?
This is the second album from this Greek doom metal band. "Under Acid Hoof" is said to be a direct continuation of the band's self-titled debut from 2017, but darker, heavier and fuzzier. 5 tracks is all we get, but that is more than enough for me as some songs are between 7 and a half minutes to as much as 9 minutes. It's a miracle that I have not fall asleep. So I guess there is something that I might like anyway..
This is said to fit fans of ELECTRIC WIZARD, MONOLORD and SLEEP.
facebook.com/acidmammoth heavypsychsounds.com
Published: Jan. 9, 2020
MALLET: Rock 'n' Roll Heroes - Album
(Self released on Jan. 17, 2020)
This German hard rock band celebrated their 40th anniversary in 2019, and this is actually their 12th album. Since 1994 they have been a trio, and have played up to 150 gigs each year.
Just because you can have 14 tracks on a record nowadays doesn't really mean that you have to. But luckily they have many good songs among all these tracks. And the album gives us many different styles - everything from hard rock like "Rock 'n' Roll Hero", "Eighties Coming Back" and "The Revenant" to classic rock like "Lonely Without You", "The Ocean" and "Just You And I", as well as some softer stuff like "Time For Your Life" - so you should not get tired while you listen as there's lots of variation. It's never sprawling though. They stay true to their style all the way.
mallet.de
Published: Jan. 9, 2020
INTOXICATE: Cross Contamination - Album
(Downfall Records)
INTOXICATE comes from Göteborg (aka Gothenburg), Sweden, and was formed in 1988 already, which makes them one of the first thrash metal bands in that area. They released 3 demo tapes before they split up in 1991.
That could have been the end, but then they were asked to reunite for a gig at Gothenburg Sound Festival in 2015. So they hit the stage with 4 out of 5 original members, and that was obviously so much fun that they have not stopped playing since then. And in November 2019 they finally released an album, "Cross Contamination", which was mixed by Anders Backelin (ex-LORD BELIAL) and mastered by Andy LaRoque (KING DIAMOND).
On this record they show us that they can still thrash like it was 1988, even though the sound is updated (probably because of modern equipment). So if you like old school thrash metal, then this is an album for you my friend. It really is that simple! So what are you waiting for?
facebook.com/intoxicategbg
Published: Jan. 9, 2020
BONDED: Rest In Violence - Album
(Century Media - Release date: Jan. 17, 2020)
Old school thrash metal for all the money. And this kicks serious arse, man! Most of the songs are fast and brutal with a touch of MOTÖRHEAD, but they also have a few that are heavier. A good combination so that you won't get tired too fast.
This band features German thrash legends like Bernd "Bernemann" Kost and drummer Markus "Makka" Freiwald (both well-known from SODOM and KREATOR). The other members are Chris Tsitsis (SUICIDAL ANGELS, DESTROY THEM) on second guitar, Marc Hauschild on bass and Ingo Bajonczak (ASSASSIN) on vocals. There's also 2 guests on the title track: singer Bobby "Blitz" Ellsworth (OVERKILL) and former KREATOR bassist Christian "Speesy" Giesler.
Well, the year has just begun but this is a very strong album that might end up on many best of 2020 lists in the end of this year. That's how good I think this is.
bondedofficial.com centurymedia.com
Published: Jan. 8, 2020
BLESSED BLACK: Beyond The Crimson Throne - Album
(Release date: Jan. 17, 2020)
BLESSED BLACK formed in Cincinnati, USA in October 2017, and are now ready to release their debut album. Their music is stoner/doom that is said to fit fans of KHEMMIS, The SWORD and PALLBEARER. Among the 7 tracks are new versions of their 2 previous singles: "The Black Gate" and "Stormbringer".
And as you might have guessed already, this is heavy stuff. Not extremely heavy though. More like BLACK SABBATH heavy. So there's definitely a melody. And this is actually not bad at all. I think you should check them out.
facebook.com/blessedblackdoom
Published: Jan. 7, 2020
SILVERLIGHT SHADOWS: Black The World - Single
(Released date: Jan. 9, 2020)
Australian stoner rockers SILVERLIGHT SHADOWS release their new single, "Black The World", which is taken from an upcoming split with MONARCHUS.
This high octane trio formed in 2016, and are said to be "part punk, part thrash and 100% rock and roll". They soon recorded their debut album after just a handful of jam sessions, and another album was released in 2017.
Well, after too many listenings I can establish that this is absolutely not bad. A very catchy song that makes me want to hear some more.
facebook.com/Silverlightshadows
Published: Jan. 7, 2020
SELF DECEPTION: Hell And Back - Single
(Ditto Music)
Oh shit, this is definitely not my kind of stuff. Should I call it nu metal or melodic, modern rock? Does it really matter? I don't like it anyway. Simple as that. Too much pop music for my taste. They label this as hard rock though, so maybe I should be kind and call it modern hard rock then?
SELF DECEPTION is a Swedish band who will release their 4th full length, "Shapes", in February. And this song is the first taste of that. I liked their EP, "Endorse The Art" (2019), much more than this, so they are not totally hopeless anyway.
selfdeception.se
Published: Jan. 6, 2020
CABAL: Midian - Album reissue
(Vic Records)
CABAL was Killjoy's (Frank Pucci), from NECROPHAGIA, side thrash/death metal band in the early 90s. CABAL recorded and released 1 album, "Midian", in 1990. This album has now been rematered and re-released. And this is a very good album that you should not miss if you like good old thrash and death metal. He was definitely not an amateur, because this is really well done.
Sadly Killjoy passed away in 2018, so this re-issue is a tribute to him. Besides all Killjoy's lyrics, the booklet also contains a special In Memoriam written by Bob Bagchus (ex-ASPHYX), Mirai Kawashima (SIGH), Scott Carlson (REPULSION) and Kam Lee (MASSACRE).
vicrecords.com
Published: Jan. 5, 2020
CEREMONY: Retribution - Album
(Vic Records)
CEREMONY was founded in the Rotterdam area in 1989 by Peter Verhoef on guitars (ex-PHLEBOTOMIZED), and released 2 demos, 1 7" EP and their debut full lenght, "Tyranny From Above", in 1993.
The album was re-released by Vic Records in 2016, and due to this succesful re-issue and the demand for more, CEREMONY actually reformed the same year and started working on new songs. And now their second album, "Retribution", is here, which gives us a fat dose of death metal. It's less downtuned than their debut album, but more complex and with some slight black metal touches instead. Not bad at all.
This album was previously released in a small edition by the little Dutch label Doc, but has now got an worldwide release by Vic Records about a month ago.
facebook.com/Ceremony-The-Netherlands-772478876162300 vicrecords.com
Published: Jan. 5, 2020
VISCERAL EVISCERATION: The Lost Tapes - Album
(Vic Records)
The first song is 10 and a half minutes long, and the next is 11:44 minutes long. And this is actually not such a good band, even though everything doesn't suck. The songs in the second half of this album are not so bad though.
The titles are a chapter on their own: "At The Epicurean Gynaecologist", "Knee Deep In Blood I Wade", "Gangling Menstrual Blood-Broth For Supper", "Blood-Drenched Bowels In My Bed" and "Tampon Gourmet" are just a few crazy examples.
VISCERAL EVISCERATION was a doom/death metal band from Austria, that existed between 1991-1996. They are described as a blend of PARADISE LOST and AUTOPSY. After 1 demo and 1 album they changed the name of the band to AS I LAY DYING, but due to difficulties in the lineup they split up soon after that.
I would guess that the material on this album is both the demo and the album, or as the title says, lost tapes.
facebook.com/visceralevisceration vicrecords.com
Published: Jan. 5, 2020
LOVEKILLERS feat. Tony Harnell: Lovekillers feat. Tony Harnell - Album
(Frontiers Music Srl)
Norwegian band TNT released their 2 strongest albums, "Tell No Tales" and "Intuition", back in the 80s. The lineup included guitarist Ronnie LeTekro and American vocalist Tony Harnell. It doesn't seems like these 2 gentlemen are going to work together again, but LOVEKILLERS might be a pretty good substitute as they try hard to do the same thing (more or less). Which means melodic hard rock with strong melodies.
The differance here is that Mr. Harnell have been writing with Alessandro Del Vecchio (bass, keyboards), Nigel Bailey, Pete Alpenborg, Marco Sivo and Jonas Hornqvist this time instead of LeTekro. But somehow they have succeeded to make something that sounds very similiar to those 2 classic albums that I mentioned in the beginning. And how can you say no to that?
frontiers.it
Published: Jan. 4, 2020
PRAYING MANTIS: Keep It Alive - CD/DVD
(Frontiers Music Srl)
PRAYING MANTIS was originally formed back in 1973, but it wasn't until 1981 that their debut album, "Time Tells No Lies", was released, and they became one of the most influential bands of the NWoBHM (New Wave Of British Heavy Metal) movement. It seems like the band has existed a little now and then through the years, and their second studio album, "Predator In Disguise", wasn't released until 1991. But after that they have continued to release new albums every 2-3 years. Among the many members who have came and left the band through the years are Dennis Stratton (IRON MAIDEN), Doogie White (RAINBOW), Gary Barden (MSG), Bernie Shaw (URIAH HEEP), Bruce Bisland, Mike Freeland, Gary Mackenzie, and many others from the British rock scene.
This recording comes from their apperance at Frontiers Rock Festival V in Milan, Italy on April 28, 2018, where they performed both old and new songs. And it sounds like they did a really good work there, because this is definitely not bad at all. So if you're looking for some British hard rock with a lot of melody, then this is something that you should check out as soon as you can.
frontiers.it
Published: Jan. 3, 2020
A NEW TOMORROW: Universe - Album
(Frontiers Music Srl)
A NEW TOMORROW were formed during 2009 in London by vocalist/guitarist Alessio Garavello (Ex-POWERQUEST, ARTHEMIS) and bassist Andrea Lonardi. They were later joined by Tim Hall on drums and Michael Kew on guitars. Their influences came from powerful rock bands like ALTER BRIDGE, FOO FIGHTERS, METALLICA and GREEN DAY. After 10 years of existance they finally got the chance to release their debut album in December 2019.
Their music is powerful but at the same time very melodic. This is not bad at all. I think you should give them a try at least.
frontiers.it
Published: Jan. 3, 2020
The MURDER OF MY SWEET: Brave Tin World - Album
(Frontiers Music Srl)
I might not dislike symphonic metal as much as I have been thinking that I do. I'm at least man enough to admit that there's actually a few good bands in this genre. And as you might have guessed by now, The MURDER OF MY SWEET is among those few good acts that I like. Because what I hear when I listen to this album is several great songs, with lots of heart and soul.
"Brave Tin World" is their 5th studio album, where the music is labeled as cinematic/symphonic metal. These Swedes are often compared with bands such as WITHIN TEMPTATION, NEMESEA and DELAIN. So if you like bands like that, then you probably know what to do next..
frontiers.it
Published: Jan. 3, 2020
HOUSE OF SHAKIRA: Radiocarbon - Album
(Frontiers Music Srl)
HOUSE OF SHAKIRA is a Swedish melodic hard rock band that was originally formed in Stockholm back in 1991. Their debut album, "Lint", came out in 1997. "Radiocarbon" is their 9th studio album.
What we get here is nothing but the finest kind of melodic hard rock, but yet they have found their own style somehow. Song after song is great. I can't see any reason why you not should check this out.
Short but sweet review..
frontiers.it
Published: Jan. 3, 2020
EDGE OF FOREVER: Native Soul - Album
(Frontiers Music Srl)
EDGE OF FOREVER start their album with an a-cappella song. A different idea. But after that we get some melodic hard rock in the good old tradition. Nothing new here at all, but just as good as it always has been, so there's no reason to complain at all. Just sit back and enjoy the ride.
The band was originally formed by producer, singer and keyboardist Alessandro Del Vecchio in 2002. They released 3 albums, and now EDGE OF FOREVER return with a revived lineup, featuring guitarist Aldo Lonobile (SECRET SPHERE), bass player Nik Mazzucconi (LABYRINTH) and drummer Marco Di Salvia (HARDLINE).
Alessandro have been collaborating with the Italian record label Frontiers Music for many years now. He has been producer, songwriter and musician for albums with artists like HARDLINE, JORN, REVOLUTION SAINTS, The END MACHINE, FIND ME, FIRST SIGNAL, HAREM SCAREM, HOUSE OF LORDS, and many others. So if you want high quality melodic hard rock, then this is the album for you.
frontiers.it
Published: Jan. 3, 2020
VULCANO: Bride Of Satan - Single
(Mighty Music)
VULCANO is another band who will release a new album, "Eye In Hell", in March 2020 on Mighty Music. And here's a taste of that: "Bride Of Satan" (sounds very evil, huh?).
The band were one of Brazil's first metal bands of note. They actually existed before the most well-known Brazilian band SEPULTURA. VULCANO has always been a DIY (do it yourself) band, but for the first time in almost 39 years they have signed with a record label.
What about the music then? Well, it's black/thrash metal that we get from these guys. That's what they call it anyway, but I think that this song is more thrash than black. No matter what it's a good song anyway, so you should check it out of chourse.
vulcanometal.com mightymusic.dk
Published: Jan. 2, 2020
JUSTIFY REBELLION: Crowd Control - Single
(Mighty Music)
JUSTIFY REBELLION is a hard-hitting heavy metal act from Denmark. This song is taken from their upcoming album "The Ends Justify The Means", due in March 2020, and is about the individual, its place in society and the majorities who don't feel like or can't say no to the greater powers which are pulling the strings. It is impossible to acquire new personal skills if you are just following the majority with stubbornness just to maintain your own self image.
JUSTIFY REBELLION take their inspiration from several metal genres. The new album is mainly centered on the darker aspects of humanity and society, with the topics on the record varying from greed, war, lust and drugs to vulnerability and self-realization.
"Crowd Control" is a powerful metal anthem to bang your head to. It has a touch of groove/thrash metal actually. Good stuff anyway.
facebook.com/JustifyRebellion mightymusic.dk
Published: Jan. 2, 2020
GHOST SHIP OCTAVIUS: Blizzard - Single
(Mighty Music)
Well, this song is probably pretty good. ..if it wasn't for the vocals, which is in Japanese. And I don't really like that, as it sounds so wrong for the song. So no thanks. Now I don't mean to be disrespectful towards the Japanese people here, because they are usually cool, and their language is also cool. But not just for this song.
This single is their take on a Japanese classic. So if anybody is disrespectful its GHOST SHIP OCTAVIUS.
This US progressive metal band features former members from NEVERMORE and GOD FORBID. Their second album, "Delirium", was released in February this year, and it was much better than this single. Always something I suppose?
facebook.com/GhostShipOctavius mightymusic.dk
Published: Jan. 2, 2020
FREDDY AND THE PHANTOMS: Freedom Is A Prison - Single
(Mighty Music)
"Freedom Is A Prison" is the second single from the coming album, "A Universe From Nothing", by these Danish hard rockers. The song's main theme is the paradox of freedom - cause once you have ultimate freedom, you're trapped in a prison of endless possibilities. Or is it the other way around?
This is a damned good song where they build up a raw shuffle rock beat, and then a catchy and melodic chorus on top of that. There's also a untraditional distorted a clavinet- solo. This song will be stuck in you head for a long time my friend.
facebook.com/freddyphan mightymusic.dk
Published: Jan. 2, 2020
CHRONICLE: They Have Returned - Single
(Mighty Music) This is the first single from a new band from Denmark, who play melodic/technical death metal. And they are absolutely not bad at all. I really like this song'
"They Have Returned" is taken from an upcoming album, which will be released in March 2020. And if there's more great songs like this, then I look forward to hear that album.
This is said to be something for fans of early CHILDREN OF BODOM, early DARK TRANQUILLITY and The BLACK DAHLIA MURDER.
facebook.com/ChronicleOfficialBand mightymusic.dk
Published: Jan. 2, 2020