Like Hard Rock Info on Facebook!
NEWS
NOV. 16, 2019
ARE MÖTLEY CRÜE GOING TO REUNITE?
MÖTLEY CRÜE has fueled rumors of a possible reunion by promoting an online petition asking the group to come back.
In 2015, MÖTLEY CRÜE completed "The Final Tour", closing the book on the band's iconic career after performing a total of 164 shows in 72 markets, grossing over $100 million. To cement the sense of finality, the 4 members of MÖTLEY CRÜE in 2014 publicly signed a "cessation of touring" contract that prevents any of them from performing under the CRÜE name in the future.
Another interesting thing to feed the flames is that just a few days ago The BLACK CROWES' manager, Mark DiDia of Red Light Management, reportedly stated during an appearance on "The Howard Stern Wrap-Up Show" that MÖTLEY CRÜE, DEF LEPPARD and POISON were teaming up for a 2020 tour.
twitter.com/MotleyCrue
BRODY DALLE AND JOSH HOMME HAVE FILED FOR SEPERATION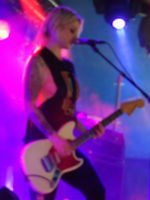 According to TMZ, QUEENS OF THE STONE AGE frontman Josh Homme's wife, The DISTILLERS' Brody Dalle, has filed for separation after 12 years of marriage. Brody filed the documents on Friday (Nov. 15).
tmz.com/2019/11/15/queens-of-the-stone-age-singer-josh-homme-wife-brody-file-legal-separation
NOV. 15, 2019
SLIPKNOT ANNOUCES KNOTFEST AT SEA
Knotfest, the music and lifestyle phenomenon created by multi-platinum, genre defining metal band, SLIPKNOT, has announced its first ever cruise event, Knotfest At Sea. Furthering the global expansion of the Knotfest experience, the inaugural voyage of the Knotfest At Sea cruise will set sail from Barcelona on August 10, 2020, returning on August 14.
Knotfest At Sea will be headlined by SLIPKNOT who will perform 2 sets on board the ship, with the full lineup and on board experiences still to be announced.
For more information, head to: knotfestatsea.com
MARILYN MANSON TO SUPPORT OZZY IN NORTH AMERICA
When Ozzy Osbourne relaunches his "No More Tours 2" in 2020, he'll be joined by special guest Marilyn Manson for the North American shows.
The "No More Tours 2" kicks off May 27 in Atlanta and concludes July 31 in Las Vegas.
More info at: ozzy.com marilynmanson.com
KVELERTAK ANNOUNCES EUROPEAN TOUR
Norwegian band KVELERTAK are going on a European tour from February 21, 2020 to April 4.
Dates and tickets at: kvelertak.com
NOV. 14, 2019
KROKUS TO RELEASE VINYL BOX SET WITH ALL ALBUMS
In September 2018, the legendary Swiss hard rock band KROKUS announced that they were going to be embarking on a farewell tour, called "Adios Amigos". The European Tour has been going on all through 2019, and will end with a sold out show on December 7 in Zürich, Hallenstadion, Switzerland. 2020 the band will say "Adios Amigos" to England, USA, Canada and Mexico to complete the world tour.
Throughout this time the band has also worked on one last project for their fans: The ultimate KROKUS Vinyl Box featuring 9 albums, 100 Songs and a lot of nostalgia will be released on November 22. Adding to the 8 original albums, the box features a 9th album with 9 previously unreleased studio and live recordings.
Order your copy here: Krokus.lnk.to/BigEightPlusFA
krokusonline.com
BAD RELIGION CONFIRMED FOR REBELLION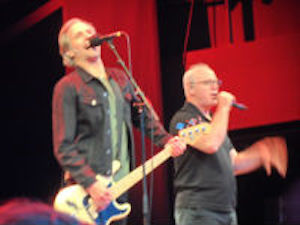 BAD RELIGION have been confirmed for the punk festival Rebellion, which happens on August 6-9, 2020 at Winter Gardens in Blackpool, England. Confirmed since earlier are: STIFF LITTLE FINGERS, SHAM 69, The UNDERTONES, Steve Ignorant plays CRASS, ANGELIC UPSTARTS, ANTI NOWHERE LEAGUE, GBH, UK SUBS, The BOYS, T.S.O.L., CONFLICT, TOXIC REASONS, D.I., CHELSEA, M.D.C., 999, MENACE, LOS FASTIDIOS etc. More info at: rebellionfestivals.com
RATT ANNOUNCES DECEMBER TOUR IN THE STATES
RATT has announced a dozen shows in December as part of its "In Your Direction" tour.
The trek will kick off on December 12 in Buffalo, New York and will end on December 29 in Cincinnati, Ohio.
RATT's current lineup includes original members Stephen Pearcy (vocals) and Juan Croucier (bass), along with drummer Pete Holmes (BLACK 'N BLUE) and guitarists Jordan Ziff and Chris Sanders (BRITNY FOX, KNIGHT FURY).
Tour dates can be found at: therattpack.com
..AND YET ANOTHER LIVE ALBUM WITH DEEP PURPLE
earMUSIC will release DEEP PURPLE's "Live In Rome 2013" on December 6.
This album takes the audience back to the "Now What?!" tour of 2013 when Ian Gillan, Ian Paice, Roger Glover, Steve Morse and Don Airey celebrated their first album after the passing of former bandmate and good friend Jon Lord.
"Live In Rome 2013" will be available as a numbered limited CD digipak, limited colored 3LP and digital.
Pre-order the album here: deeppurple.lnk.to/LiveInRome2013
deep-purple.com
KISS CANCEL AUSTRALIAN TOUR DUE TO ILLNESS
Promoters One World Entertainment and TEG Live today announced that the KISS Australian tour, due to commence next Tuesday, has been cancelled due to illness.
Earlier this week it was announced that U.S doctors had advised frontman Paul Stanley to rest due to a bad case of influenza, prompting the rescheduling of the tour's first show in Perth to the end of the run and the cancellation of New Zealand. It was hoped the extra few days rest would allow Stanley the chance for a complete recovery so the tour could proceed as planned. However unfortunately this has not occurred. Stanley has an additional infection in his throat requiring complete vocal rest and medication for at least 2 weeks and possibly longer.
News that are more positive is that KISS have announced today the last legs of their final tour, "End Of The Road". All info and dates available at: kissonline.com
NOV. 13, 2019
THE AVENGERS TO RELEASE 7" WITH RARE TRACKS
American punk veterans The AVENGERS are going to release a 7" that includes 3 rare tracks. "The American In Me" includes the original, "White Noise" EP version "American", which was produced by SEX PISTOLS' Steve Jones. It also includes a version of "Uh-Oh" featuring Jones on piano, as well as the comp-only track "Cheap Tragedies".
This 7" will be released on November 29 via Superior Viaduct.
soundcloud.com/superiorviaduct/the-avengers-the-american-in-me
facebook.com/TheAvengers1
D.R.I. ANNOUNCES AUSTRALIAN TOUR WITH HIRAX
Crossover legends D.R.I. will do 5 shows in Australia in April 2020 together with thrash veterans HIRAX.
The dates are:
April 8 - The Zoo, Brisbane
April 9 - The Basement, Canberra
April 10 - Crowbar, Sydney
April 11 - Northcote S.C., Melbourne
April 12 - Amplifier, Perth
dirtyrottenimbeciles.com hirax.org
NOV. 12, 2019
NEW ALBUM WITH SNAKEYES IN MARCH
Spanish/Romanian heavy metal band SNAKEYES will release their third studio album in March 2020. More details will be revealed in the coming weeks, but while you wait for that you can check out a teaser: youtube.com/watch?v=8kM5vVvO49w
The first single, "The Evil Dead", will be released before the end of 2019.
More info at: snakeyes-metal.com
STIFF LITTLE FINGERS CONFIRMED FOR REBELLION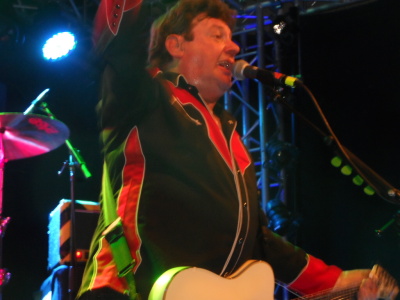 STIFF LITTLE FINGERS have been confirmed for the punk festival Rebellion, which happens on August 6-9, 2020 at Winter Gardens in Blackpool, England.
Confirmed since earlier are: SHAM 69, The UNDERTONES, Steve Ignorant plays CRASS, ANGELIC UPSTARTS, ANTI NOWHERE LEAGUE, GBH, UK SUBS, The BOYS, T.S.O.L., CONFLICT, TOXIC REASONS, D.I., CHELSEA, M.D.C., 999, MENACE, LOS FASTIDIOS etc.
More info at: rebellionfestivals.com
UFO CONTINUE TO TOUR IN 2020
Hard rock veterans UFO just wrapped the initial North American leg of the "Last Orders" tour, but fear not, the tour is not over yet and the band is pleased to announce new North American tour dates for 2020. These shows kick off February 13 in Medina, Minnesota and run through March 2. Included in this run is a co-headline gig with BLUE ÖYSTER CULT and an appearance on the "Rock Legends" cruise.
For dates, check out: ufo-music.info
NOV. 11, 2019
KISS FORCED TO POSTPONE FIRST AUSTRALIAN SHOW
KISS has announced unavoidable changes to its upcoming Australian and New Zealand tour schedule.
The legendary rock band were due to leave the U.S. tomorrow to kick off their eagerly awaited "End Of The Road" tour in Perth this Saturday, November 16. But due to a bad case of influenza, doctors have advised frontman Paul Stanley to rest for the next few days and not to undertake the long trip from Los Angeles to Perth. With the expectation of Australian audiences high, KISS doesn't want to not give 100 percent and so has made changes to the Australian and New Zealand dates.
The Perth RAC Arena concert on November 16 has been rescheduled from the beginning to the end of the Australian tour and will now take place on Tuesday, December 3. All tickets and VIP Packages to the November 16 concert are valid for the December 3 show and no exchange is necessary. For patrons unable to attend on December 3, a refund is available until November 25.
After the Australian dates end on December 3, KISS depart simmediately for a Japanese tour. Therefore, the show originally on December 3 at Spark Arena, Auckland, New Zealand cannot be rescheduled and will unfortunately be canceled. The Auckland date will be re-planned for a later stage of the "End Of The Road" world tour. All tickets to the Spark Arena concert will be refunded from the point of purchase.
The remainder of the tour remains unchanged and will now kick off at Adelaide Entertainment Centre on November 19.
kissonline.com
OZZY ANNOUNCES RESCHEDULED UK/EUROPEAN TOUR DATES WITH JUDAS PRIEST
Ozzy Osbourne has just announced rescheduled shows in the UK and Europe on his "No More Tours 2" tour.
The 6-week trek, originally scheduled for January, now kicks off in Ozzy's native UK on October 23 before wrapping December 7 in Helsinki, Finland. The tour includes stops throughout the UK and sees the "Prince of Darkness" return to Birmingham for a hometown Halloween show. European dates include stops in Germany, Austria, Italy, Spain, Switzerland, Sweden and Finland.
Special guests will be no other than JUDAS PRIEST.
For full announcement, dates and tickets, go to 1 of these: ozzy.com judaspriest.com
NOV. 9, 2019
RATT SINGER STEPHEN PERCY IS IN PRE-PRODUCTION FOR NEW SOLO ALBUM
RATT singer Stephen Pearcy is in pre-production for his 6th solo album with his longtime guitarist and collaborator, Erik Ferentinos. A 2020 release is expected.
facebook.com/SEPearcy
STEVE RILEY'S VERSION OF L.A. GUNS SIGNS WITH GOLDEN ROBOT RECORDS
Steve Riley's version of L.A. GUNS has inked a deal with Golden Robot Records. The band will enter the studio later this month to record a new album for a tentative spring 2020 release.
laguns.net
NOV. 8, 2019
NEW SINGLE WITH OZZY
Ozzy Osbourne today (Nov. 8) has released "Under The Graveyard", his first new solo music in almost 10 years - A massive ballad that builds into a searing rocker. It's the first single from Ozzy's forthcoming album, "Ordinary Man", due out on Epic Records in early 2020.
Listen to the song here: ozzy.lnk.to/UnderTheGraveyard
Recorded in Los Angeles, the album features producer Andrew Watt on guitars, Duff McKagan (GUNS N' ROSES) on bass and Chad Smith (RED HOT CHILI PEPPERS) on drums.
ozzy.com
LACUNA COIL ANNOUNCES SOUTH AMERICAN TOUR
Italian metal veterans LACUNA COIL are going to South America in February 2020 for a few shows. Special guests will be a band called UNCURED, and tickets go on sale Monday, November 11.
For dates and tickets, try: lacunacoil.com
FEAR TO RE-RELEASE DEBUT SINGLE AS 12" EP
American punk band FEAR released their first single, "I Love Living In The City", in 1978. It will now be re-released as a 12" vinyl EP with the 2 songs from the original single - "I Love Living In The City" and "Now Your Dead" - as well as 2 previously unreleased songs - "Do Me Some Damage" and "No More Nothing" - who was also recorded in 1978.
You can pre-order it now, and it will ship on December 20: atomageindustries.myshopify.com/products/fear-i-love-living-in-the-city-12-ep?fbclid=IwAR3sPpxuYdRUsVzMrury6VihYAEn9-pEZ5zyfdtxFep5wSiqSx99oKrCGv8
NEWLY REMASTERED DELUXE EDITIONS OF DIO ALBUMS FROM 1996-2004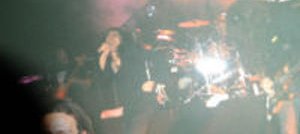 BMG and Niji Entertainment Group Inc. have partnered to reissue DIO's 1996-2004 studio albums: "Angry Machines" (1996), "Magica" (2000), "Killing The Dragon" (2002) and "Master Of The Moon" (2004). These newly remastered versions feature rare and never before released live and studio bonus tracks.
Long out of print on vinyl, the 180-gram black vinyl includes the original tracklistings and is available as a limited-edition first run with an LP-sized lenticular album art print. As a special bonus, the "Magica" 2-LP also contains a 7" single featuring "Electra", the only known completed track from the planned "Magica 2" album.
The CD versions of each album have also been long out of print globally. These newly remastered deluxe versions are showcased in mediabook packaging along with a second disc featuring rare and unleased bonus material. In addition to rare studio tracks, each bonus disc includes a selection of both rare or never before released live tracks from the accompanying tour for each studio release.
All bonus tracks are also available on the streaming/digital versions.
Each of the reissues will be available via BMG on physical media and digitally on February 21.
ronniejamesdio.com bmg.com
KING DIAMOND RELEASES FIRST NEW SONG IN 12 YEARS
KING DIAMOND has released the first new song in 12 years, "Masquerade Of Madness". The track will appear on KING DIAMOND's new studio album, "The Institute", which will be released in 2020 via Metal Blade Records.
Check out the song here: kdcoven.lnk.to/masquerade
kingdiamondcoven.com
NOV. 7, 2019
KISS CONFIRM CONCERTS IN POLAND, HUNGARY AND BULGARIA
More KISS "End Of The Road" tour dates has been announced. Today the following 3 has been announced:
July 15, 2020 Gliwice, Poland
July 16, 2020 Budapest, Hungary
July 18, 2020 Sofia, Bulgaria
kissonline.com
IRON MAIDEN ANNOUNCES 2020 TOUR DATES
IRON MAIDEN have announced their touring plans for 2020. Among these concerts are 5 dates in Australia in May, with KILLSWITCH ENGAGE as special guests. 1 show in Manila Philippines on May 16. A show in Tel Aviv, Israel on May 30, with ORPHANED LAND as special guests. And in June and July they will be touring all over Europe, with AIRBOURNE as special guests.
For more info and tickets, visit: ironmaiden.com
NOV. 6, 2019
PRE-LISTEN TO THE NEW ALBUM WITH MUSTASCH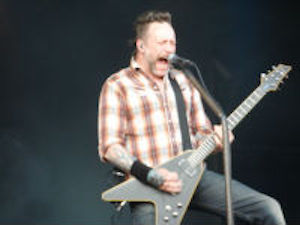 Swedish hard rockers MUSTASCH will release their new album, "Killing It For Life", on November 15. But if you happens to be in Stockholm, Sweden next Tuesday, November 12 at 19:00, you can pre-listen to the album at Hard Rock Cafe.
mustasch.net facebook.com/HardRock.Stockholm
POISON TO GO ON TOUR IN 2020
Bret Michaels says that POISON will return next year with an "incredible" tour and hopefully "at least" 1 new song.
poisonofficial.com
KISS'S MANAGER DOC McGHEE SAYS FORMER MEMBERS HAVE BEEN APPROACHED ABOUT TAKING PART IN FINAL CONCERT
KISS manager Doc McGhee says that all living former members of the band have been approached about taking part in the iconic group's final concert.
KISS announced over the weekend that it will play its last-ever show on July 17, 2021, in New York City.
kissonline.com
W.A.S.P. ANNOUNCES EUROPEAN TOUR WITH SONGS FROM 4 FIRST ALBUMS
W.A.S.P. are going on a world tour in 2020 where they will play hits from their 4 first albums - "W.A.S.P.", "The Last Command" "Inside The Electric Circus" and "The Headless Children".
Dates for the European part of the tour has just been announced, and it will take place from September to November 2020. More dates to be added soon..
For the latest dates and tickets, go to: waspnation.com
KISS CONFIRM DATES IN FRANCE, GERMANY AND SPAIN
The KISS "End Of The Road Tour" is back next year in Europe. So far the following dates have been confirmed:
June 9: Paris, France
June 14: Dortmund, Germany
June 15: Hamburg, Germany
July 5: Madrid, Spain
July 10: Frankfurt, Germany
July 11: Stuttgart, Germany
KISS Army pre-sale begins tomorrow, November 7, at: kissonline.com
NOV. 5, 2019
QUEENSRŸCHE CONFIRMED FOR THE KISS KRUISE X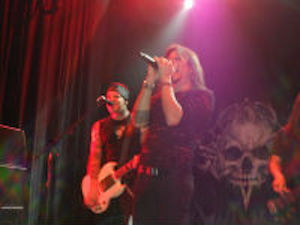 QUEENSRŸCHE have been invited to party with everyone on next year's "The KISS Kruise X", which sails from Miami aboard the Norwegian Pearl from October 30 to November 4, 2020.
To find out more information, including pre-sale, visit: thekisskruise.com
For more QUEENSRŸCHE tour dates, try: queensrycheofficial.com
HELLOWEEN's "United Alive" No. 1 IN 5 COUNTRIES
HELLOWEEN's new live release, "United Alive", has reached the top of the Blu-ray/DVD charts in 5 countries: Germany, Japan, Spain, Sweden and Austria.
helloween.org
FORMER DAVID LEE ROTH GUITARIST BART WALSH DEAD AT 56
Former David Lee Roth guitarist Bart Walsh has reportedly died at the age of 56. No cause of death has yet been revealed..
MERCYFUL FATE BASSIST TIMI HANSEN IS DEAD
MERCYFUL FATE bassist Timi Hansen has died after a long battle with cancer.
Hansen went public with his diagnosis in early August after it was announced that he wouldn't participate in MERCYFUL FATE's 2020 reunion. Filling in for him will be ARMORED SAINT and FATES WARNING bassist Joey Vera.
The 61-year-old Hansen played in MERCYFUL FATE from 1981 to 1985 and again from 1992 to 1993. He was also a member of KING DIAMOND from 1985 to 1987.
NOV. 4, 2019
WHITESNAKE AND FOREIGNER ANNOUNCES CO-HEADLINE UK TOUR WITH EUROPE
WHITESNAKE and FOREIGNER are going on a co-headline tour in the UK in May/June 2020, with EUROPE as special guests.
Dates are as follows:
Sun 31 May - London, The O2 Arena
Mon 01 June - Cardiff, Motorpoint Arena
Wed 03 June - Birmingham, Arena Birmingham
Thu 04 June - Glasgow, SSE Hydro
Sat 06 June - Newcastle, Utilita Arena
Mon 08 June - Manchester, Manchester Arena
Tickets go on sale Friday, November 8.
whitesnake.com foreigneronline.com europetheband.com
NOV. 3, 2019
DEAD LORD WORKING ON NEW MATERIAL


Swedish hard rock band DEAD LORD are currently working on new material for their next album.
deadlord.com
KISS ANNOUNCES 2020 TOUR DATES
KISS has unveiled the first details of 75 new shows which will take place between February and October of next year.
The new dates were listed on screens aboard this year's "Kiss Kruise", the annual event aboard Norwegian Pearl which set sail October 30 to November 4 from Miami, Florida and traveling to Great Stirrup Cay, Bahamas and Falmouth, Jamaica.
KISS has not yet revealed the venue and ticket information for these new shows, but they will take place in both North America and Europe, as well as South America and South Africa.
KISS has also revealed that the last concert of its "End Of The Road" farewell tour will take place on July 17, 2021 in New York City.
kissonline.com
NOV. 2, 2019
NAPALM DEATH ANNOUNCES EURO TOUR WITH EYHATEGOOD AND MISERY INDEX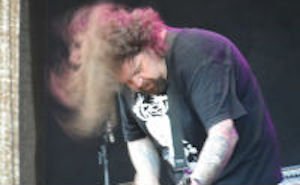 British grindcore legends NAPALM DEATH have announced a European tour with EYHATEGOD, MISERY INDEX, ROTTEN SOUND and BAT. The tour will happen in February/March 2020, and will visit countries like Germany, UK, France etc.
For exact dates, visit NAPALM DEATH's Facebook page.
PUB IN INDIANA CHANGES NAME AT IRON MAIDEN'S REQUEST
According to Courier & Press, a pub in Evansville, Indiana, USA has changed its name at the request of British heavy metal legends IRON MAIDEN. Maidens Brewery & Pub is now known as Damsel's Brew Pub.
Pub owner John Mills said that he was not involved in litigation with IRON MAIDEN over the pub's original name. "There was no lawsuit, no bad feelings on either side", he said.
Mills claimed that he originally picked the Maidens name to reflect the pub's theme, based around its brewery with different craft beers on tap, each one named after a woman. The 90 different beers made at the pub were the "maidens".
Earlier this year, IRON MAIDEN filed trademark infringement lawsuit against a video game developer behind the game called "Ion Maiden". The lawsuit accused entertainment company 3D Realms of "incredibly blatant" infringement on the IRON MAIDEN trademark. The band demanded $2 million in damages from 3D Realms, but "after careful consideration", the studio has chose to rebrand the game as "Ion Fury".
In early 2018, IRON MAIDEN filed a lawsuit in Illinois federal court, accusing several unindentified web sites of selling counterfeit products that infringe its trademarks. The band demanded that the infringing webshops cease selling products bearing the name of the brand, transfer the domain names, and pay their profits or $2 million in damages.
twitter.com/MaidensBrewery ironmaiden.com
ACCEPT EXPANDS LINEUP WITH ADDITION OF THIRD GUITARIST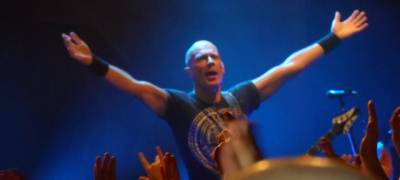 German/American heavy metal veterans ACCEPT are getting ready for 2 upcoming North American dates next week on November 8 at the Arcada Theater in St. Charles, Illionis and November 10 at the Foamhenge festival in Houston, Texas. Unfortunately, Uwe Lulis will not be able to join the band for these 2 shows as he recuperates from a recent reconstructive surgery on his leg from injuries he received in a near-fatal motorcycle accident a decade ago. Uwe has dealt with the injury for a long time and has had many surgeries as a result.
In the process of finding coverage for Uwe for these concerts, everybody remarked how they loved working with Philip Shouse during this year's "Symphonic Terror" tour, so ACCEPT asked if he could help the group out for these 2 shows. To ACCEPT's and Uwe's great relief, he said "yes".
During the next few days, as lots of e-mails and discussions about the ins and outs for the 2 gigs and rehearsals in Nashville ensued, the band found itself faced with an unexpected question: "Why doesn't Phil join us and stay as a permanent member of ACCEPT?" The answer was unanimous. Everyone agreed, and Phil did too.
After his recovery, Uwe will continue to tour with ACCEPT and rejoin the guys for the upcoming South American shows in December.
So, the band's current lineup is: Wolf Hoffmann - Guitar, Mark Tornillo - Vocals, Christopher Williams - Drums, Uwe Lulis - Guitar, Martin Motnik - Bass, Philip Shouse - Guitar.
acceptworldwide.com
NOV. 1, 2019
RAGE AGAINST THE MACHINE TO REUNITE IN 2020
RAGE AGAINST THE MACHINE will reunite for a number of shows in early 2020, including an appearance at next year's Coachella Valley Music And Arts Festival.
So far, the following dates in USA have been announced:
Mar. 26 - El Paso, TX
Mar. 28 - Las Cruces, NM
Mar. 30 - Phoenix, AZ
Apr. 10 - Indio, CA (Coachella)
Apr. 17 - Indio, CA (Coachella)
ratm.com
UPDATE! The newly announced RAGE AGAINST THE MACHINE reunion appears to have spelled the end of PROPHETS OF RAGE, the supergroup launched more than 3 years ago by RAGE members Tom Morello (guitar), Brad Wilk (drums) and Tim Commerford (bass) along with PUBLIC ENEMY's Chuck D and CYPRESS HILL's B-Real.
Update from B-Real: instagram.com/breal
Update from Chuck D: twitter.com/MrChuckD
CHILDREN OF BODOM PARTS WAYS WITH 3 MEMBERS
Finnish metal band CHILDREN OF BODOM will play the final show with drummer Jaska Raatikainen, bassist Henri "Henkka T. Blacksmith" Seppälä and keyboardist Janne Wirman this coming December. "A Chapter Called Children Of Bodom" will take place at the Black Box in Helsinki Ice hall on December 15.
Unfortunately, this also means that CHILDREN OF BODOM's "Hate Crew Deathroll" special show at next year's Tuska festival will be canceled.
The band will be touring in Finland in December. For dates, try: cobhc.com
ROB HALFORD TO RELEASE AUTOBIOGRAPHY NEXT YEAR
JUDAS PRIEST frontman Rob Halford will release his autobiography, "Confess", in October 2020. But you can pre-order it already now: smarturl.it/RobHalfordConfess
JETHRO TULL ANNOUNCES UK TOUR IN 2020
JETHRO TULL are going on "The Prog Years" tour around UK in September/October 2020. Tickets go on sale November 6.
Frontman Ian Anderson will also be appearing at a number of smaller venues for a more intimate evening of chat and archive video footage about his career and the history of JETHRO TULL. Tickets for that go on sale in late November.
Check jethrotull.com for more info..
GIRLSCHOOL ANNOUNCES UK TOUR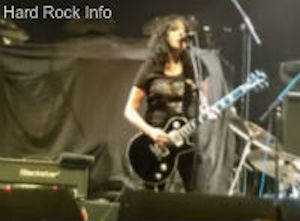 English hard rock veterans GIRLSCHOOL are going on a UK tour in late January and February next year. Special guest will be EVYLTYDE.
For dates, go to: facebook.com/GirlschoolOfficial
OCTOBER 31, 2019
THE HAUNTED AND BORKNAGAR TO HEADLINE NORDIC NOISE



The HAUNTED and BORKNAGAR will headline 1 day each of the Danish 2-day festival Nordic Noise, which happens at Amager Bio in Copenhagen on May 8-9, 2020.
Other acts that will perform at the festival are: DENNER'S INFERNO, ECLIPSE, KICKIN VALENTINA, TRANSPORT LEAGUE, HATESPHERE and JUSTIFY REBELLION. More artists will be announced soon..
nordicnoise.dk
LIVE ALBUM WITH PAUL DI'ANNO IN JANUARY
In the summer of 2006, former IRON MAIDEN singer Paul Di'Anno was asked if he would like to perform with his German band PHANTOMS OF THE OPERA at a city festival in the small Westphalian town of Waltrop, Germany. The show was recorded by producer and FOH man Thomas Mergler. At home, however, he found that the recordings were unusable due to an error by the monitor crew. But, after more than 12 years, Thomas found the tapes again by chance. And he managed to save the old recordings with the help of more modern technical possibilities.
The live album, "Hell Over Waltrop - Live In Germany", will finally be released through Metalville Records on January 31, 2020.
pauldianno.com metalville.de
LIVE ALBUM AND RE-RELEASE WITH BLUE ÖYSTER CULT IN JANUARY
Italian label Frontiers Music Srl will release a live album with American rock veterans BLUE ÖYSTER CULT, "Hard Rock Live Cleveland 2014", and a re-issued/remastered version of "Cult Classic" on January 24, 2020.
"Hard Rock Live Cleveland 2014" will be available on 2CD/DVD, Blu-Ray, and 3-LP.
"Cult Classic" will be available on CD and 2-LP.
The band is currently working on a new studio album for release in 2020.
blueoystercult.com frontiers.it
OCTOBER 30, 2019
IRON MAIDEN MIGHT PLAY IN ISRAEL NEXT YEAR
According to Israel Hayom, British heavy metal legends IRON MAIDEN are in talks to perform in Israel next year. The band is said to be planning a concert at Tel Aviv's Bloomfield Stadium in late May.
If the show does happen, it will mark IRON MAIDEN's first appearance in the state in 25 years.
OCTOBER 29, 2019
NEW 7" SINGLE AND BEER FROM ANGELUS APATRIDA
Spanish thrashers ANGELUS APATRIDA will soon release a new 7" single, entitled "Martyrs Of Chicago", with a cover song recorded live on the b-side. Pre-order info and a release date should be announced soon..
ANGELUS APATRIDA will also release a new craft beer, "Martyrs DIPA", together with Spanish brewery Cervezas 69. More info soon..
shop.angelusapatrida.com
DAVE MUSTAINE TO SELL NEARLY 150 PIECES OF MUSIC GEAR ON REVERB
Reverb.com, a leading web site and app dedicated to buying and selling new and used musical instruments, announced that it has partnered with MEGADETH frontman Dave Mustaine to sell music gear used live and in the studio throughout his storied career. The official Dave Mustaine Reverb shop will launch on Monday, November 4, and will feature nearly 150 items, including guitars, amps, drum gear, pro audio equipment, and more used by the thrash metal legend.
To preview the items that will be available in the official Dave Mustaine Reverb shop on November 4 and to sign up to be notified when the shop goes live, go to: reverb.com/news/official-dave-mustaine-reverb-shop-preview
HOW ABOUT A PAIR OF METALLICA SOCKS?
METALLICA has teamed up with luxury sock company Stance to release a new line of socks. The METALLICA-branded products include designs based on the band's albums "Kill 'Em All", "Ride The Lightning" and "Master Of Puppets".
For more information, visit: metallica.com/store/stance
NEW BOOK ABOUT KISS UNMASKED YEARS
Jawbone Press will release Greg Prato's new book, "Take It Off: Kiss Truly Unmasked", on November 19. The book focus entirely on their period without makeup, 1983-1996, and draws on all-new interviews with KISS experts and associates, including the band's lead guitarist throughout most of this period, Bruce Kulick, plus "Crazy Nights" producer Ron Nevison and video director Paul Rachman. Among the other contributors are Charlie Benante (ANTHRAX), K.K. Downing (ex-JUDAS PRIEST), Derek Sherinan (ex-DREAM THEATER), and rock music experts Eddie Trunk, Katherine Turman and Lonn Friend. The book also includes a foreword by FOZZY frontman Chris Jericho and an afterword by acclaimed producer Andreas Carlsson, as well as rare photographs and memorabilia from the period.
POISON IDEA TO PLAY THEIR LAST SHOWS IN DECEMBER
American punk veterans POISON IDEA will do 2 shows in Brooklyn, New York on December 28 (Goldsounds) and December 29 (Kingsland). These shows are being advertised as the band's "last appearances ever".
MIMIKRY ANNOUNCES SWEDISH TOUR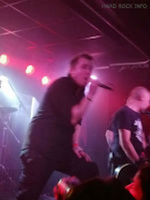 Swedish melodic punk rock veterans MIMIKRY are going on a tour in Sweden next year. It will be scattered dates from February 14 to June 26 (more dates might be added). And you can find more details here: schvarcz.se/mimikry-pa-varturne
MIMIKRY celebrated their 25-year anniversary last Saturday. They are currently working on a new album.
facebook.com/mimikrysverige
OCTOBER 28, 2019
SCORPIONS AND WHITESNAKE TO PLAY CO-HEADLINE SHOWS IN AUSTRALIA
SCORPIONS and WHITESNAKE will team up for 3 co-headline concerts in Australia in February 2020. The exclusive dates are:
Feb. 19 - Melbourne, Rod Laver Arena
Feb. 22 - Sydney, Qudos Bank Arena
Feb. 24 - Brisbane, Entertainment Centre
UPDATE! Both bands will also play a show at Spark Arena in Auckland, New Zealand on February 27. General tickets on sale November 4.
the-scorpions.com whitesnake.com
BLUES PILLS ALMOST FINISHED WITH NEW ALBUM
Sweden-based bluesy retro rockers BLUES PILLS let us know that they are almost done with their new album, which they plan to release in 2020.
Before the album is released, they will do a few shows in Sweden, Poland, Russia and Greece (more shows will be announced soon). The dates are these:
13.03.2020 Uppsala, Sweden - Katalin
14.03.2020 Norrköping, Sweden - Arbis
19.03.2020 Warsaw, PL - Antyradio Award Party at Stodola
27.03.2020 St. Petersburg, Russia - MOD
28.03.2020 Moscow, Russia - Aglomerat
03.04.2020 Thessaloniki, Greece - Fix Factory of Sound
04.04.2020 Athens, Greece - Fuzz Club
bluespills.com
OCTOBER 27, 2019
HAMMERFALL ANNOUNCES NORTH AMERICAN TOUR WITH BEAST IN BLACK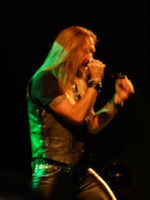 Swedish heavy metal band HAMMERFALL are going on a North American tour in September/October 2020. The tour starts September 14, 2020 in West Palm Beach, Florida and runs through October 19, 2020 in Silver Spring, Maryland. Support will come from BEAST IN BLACK and EDGE OF PARADISE.
For dates, try: hammerfall.net
DRUMMER PINCH LEAVE THE DAMNED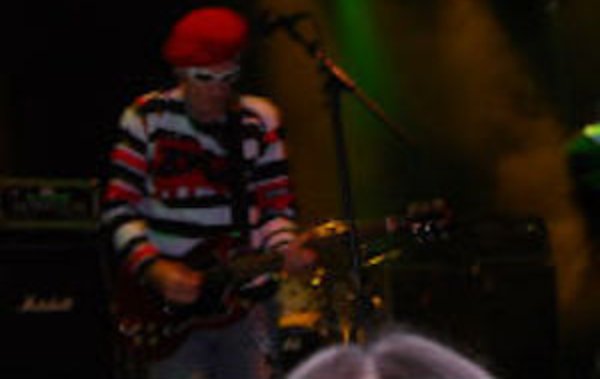 After drumming for British punk rock legends The DAMNED for 20 years, Pinch is planning to exit the group. His last show with the band will be at London Palladium on October 27.
A new drummer has not been announced as of yet..
officialdamned.com
OCTOBER 25, 2019
CANDLEMASS AND VENOM CONFIRMED FOR 70000TONS OF METAL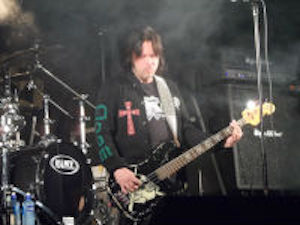 CANDLEMASS, VENOM, EMPEROR, LEAVES' EYES, MOONSORROW and WINTERSUN are some of the first 10 acts that has been confirmed for next year's 70000tons Of Metal cruise.
The ship will sail from Miami/Fort Lauderdale, Florida, to the island of Cozumel, Mexico and back on January 7-11, 2020. Tickets go on sale tomorrow (Oct. 26).
70000tons.com
KSMB TO CELEBRATE 40-YEAR ANNIVERSARY OF "Bakverk" AND "Aktion" ALBUMS


In 1980 Swedish punk/rock band KSMB released a few songs on the "Bakverk" compilation and their debut album, "Aktion". This means that in 2020 it's 40 years ago. The band will celbrate this with a special concert at Slaktkyrkan in Stockholm, Sweden on January 25, where they will perform all these songs one by one.
Tickets and more info at: skrikhult.se
NEW ALBUM WITH MUSTASCH IN NOVEMBER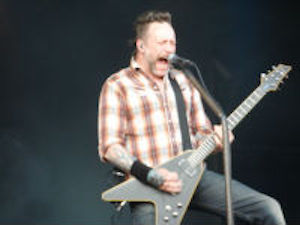 Swedish hard rock band MUSTASCH will release a new album, "Killing It For Life", on November 15.
The album will be followed by a European tour with MOTORJESUS and DYNAMITE, which will kick off in Bremen, Germany on November 13. For dates, go to: mustasch.net
THE UNDERTONES CONFIRMED FOR REBELLION
The UNDERTONES have been confirmed for the punk festival Rebellion, which happens in Blackpool, UK on August 6-9, 2020.
Confirmed since earlier are acts like SHAM 69, Steve Ignorant plays CRASS, ANGELIC UPSTARTS, ANTI NOWHERE LEAGUE, GBH, UK SUBS, The BOYS, CONFLICT, CHELSEA, M.D.C., 999 etc. etc.
rebellionfestivals.com
OCTOBER 24, 2019
SAXON FRONTMAN BIFF BYFORD TO RELEASE SOLO ALBUM IN FEBRUARY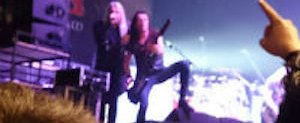 Legendary SAXON frontman Biff Byford will releases his first solo album, "School Of Hard Knocks", on February 21, 2020 on Silver Lining Music.
facebook.com/biffsaxon747
20TH ANNIVERSARY EDITION OF ICED EARTH's "Alive In Athens"
On December 6, American heavy metal group ICED EARTH will release their classic 1999 live album "Alive In Athens" as its first proper vinyl edition to celebrate the 20th anniversary of this monumental recording.
"Alive in Athens (20th Anniversary Edition)" includes 5 180-gram LPs, a 12-page LP-sized booklet with liner notes by guitarist Jon Schaffer and vocalist Matt Barlow as well as Hakos Pervanidis (Metal Hammer Greece) who also contributed additional visual content, and 60x60cm poster.
"Alive In Athens" was originally released as a 2CD, 3CD and picture LP set. It was recorded on 2 nights at Athens's Rodon Club in January 1999.
icedearth.com centurymedia.com
THE HELLACOPTERS TO CELEBRATE 25 WITH CLUB SHOW IN STOCKHOLM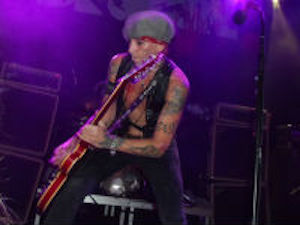 Swedish rock band The HELLACOPTERS will celebrate their 25-year anniversary with a club show at Debaser Strand in Stockhom, Sweden on New Year's Eve (Dec. 31).
Tickets on sale Friday October 25 at: secure.tickster.com/41gajytea65racr
hellacopters.com debaser.se
OCTOBER 23, 2019
THIN LIZZY TO RE-RELEASE 3 ALBUMS ON VINYL
THIN LIZZY are reissuing 3 classic albums on November 29: "Shades Of A Blue Orphanage", "Thin Lizzy", and "Vagabonds Of The Western World". Each reissue is pressed on 180gr vinyl, with a download code and replica artwork.
Pre-order your copies here: ThinLizzy.lnk.to/Reissues2019
thinlizzyband.com
VAN HALEN TO RELEASE "The Japanese Singles 1978-1984" IN NOVEMBER
VAN HALEN released 13 singles in Japan between 1978 and 1984 that will be collected in a new 7" vinyl set from Rhino. Each replica single features the original sleeve artwork and comes housed in a cigarette-style box. 2 versions of "The Japanese Singles 1978-1984" will be available on November 1: a black vinyl version and a limited-edition version of 750 copies on red vinyl, which is available now to pre-order at: rhino.com
Trailer: youtu.be/7xiYQ1ATgrI
THE DICTATORS FRONTMAN HANDSOME DICK MANITOBA TO RELEASE SOLO ALBUM
Handsome Dick Manitoba of New York punk rock veterans The DICTATORS has completed his first solo album. It's called "Born in the Bronx", and it's out in November.
facebook.com/MANITOBANYC
DIY RECORD LABELS SUPPORT PEOPLE OF ROJAVA
Several indepentent/DIY (do it yourself) record labels from all over the world has got together for what is called "Punks For Rojava", to show solidarity for the people in Rojava. Among the supporting labels are: Up The Punx Records (Poland), Phobia Records (Czech), Not Enough Records (Sweden), Halvfabrikat Records (Sweden), Rockstar Records (Germany), Distroy Records (Ireland), just to name a few of them all.
JUDAS PRIEST RELEASE RUM IN SWEDEN
JUDAS PRIEST have released their first limited edition spirit to the Swedish market. The "Judas Priest Spiced Rum" packs a metal-like punch with spicy notes of arrack, vanilla, burnt sugar and raisins.
Get yourself a bottle at: systembolaget.se
judaspriest.com
MISFITS ANNOUNCE DECEMBER SHOW IN PHILADELPHIA
Hot on the heels of their sold out Halloween performance at Madison Square Garden in NYC, the "original" MISFITS bring a nightmare before Xmas to the Wells Fargo Center in Philadelphia, PA on Saturday, December 14 with special guests DROPKICK MURPHYS and AGNOSTIC FRONT.
Tickets on sale this Friday, October 25.
misfits.com
OCTOBER 22, 2019
NEW ALBUM WITH ANVIL IN FEBRUARY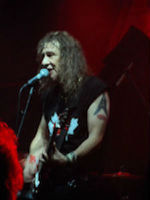 Canadian metal veterans ANVIL will release a new album, "Legal At Last", on February 14, 2020 via AFM Records.
The album will be followed by a European tour, that will kick off in Colmar, France on February 26, and will last until April 14, when they reach Hamburg, Germany.
More details here: facebook.com/anvilmetal afm-records.de
DANKO JONES ANNOUNCES U.S. WEST COAST TOUR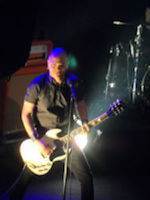 Having just completed the first leg of an extensive European arena tour with VOLBEAT, Canadian hard rock trio DANKO JONES has announced a few shows in California that will take place in February. Support at each of the performances will be provided by the long-running Los Angeles hard rock act JUNKYARD.
The dates are:
Feb. 05 - San Diego, CA - Brick By Brick
Feb. 06 - Hollywood, CA - Viper Room
Feb. 07 - San Francisco, CA - Bottom of the Hill
Feb. 08 - Huntington Beach, CA - Gallagher's
dankojones.com
JUDAS PRIEST, ACCEPT AND UFO CONFIRMED FOR ROCK FEST BARCELONA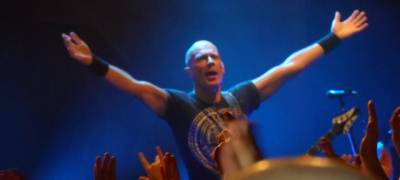 The first confirmed acts for next year's Rock Fest Barcelona has been announced. And among these bands are JUDAS PRIEST, ACCEPT, UFO, DIAMOND HEAD, ANGELUS APATRIDA, BULLET, ROCK GODDESS, MY DYING BRIDE etc.
The festival take place in Barcelona, Spain on July 2-4, 2020.
rocknrock.com
OCTOBER 21, 2019
STIFF LITTLE FINGERS ANNOUNCES UK TOUR WITH THE PROFESSIONALS AND TV SMITH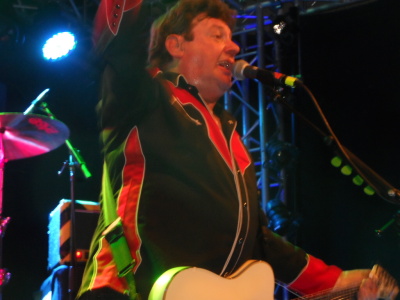 Belfast punk veterans STIFF LITTLE FINGERS are going on a UK tour in March, with support from The PROFESSIONALS and TV Smith. Tickets will go on sale this Friday, October 25.
Dates and tickets here: slf.rocks
QUIET RIOT DRUMMER FRANKIE BANALI DIAGNOSED WITH STAGE 4 PANCREATIC CANCER
QUIET RIOT's Frankie Banali has been diagnosed with stage four pancreatic cancer.
The drummer revealed in a social media post that he has been battling the disease since this past spring, saying that he is "feeling much better and stronger now" and vowing to play with QUIET RIOT later this month and through 2020.
QUIET RIOT has played several shows this year without Banali, marking the first time ever that the band performed without any of the members from its classic lineup: Banali, singer Kevin DuBrow, guitarist Carlos Cavazo and bassist Rudy Sarzo.
QUIET RIOT's new studio album, "Hollywood Cowboys", will be released on November 8 via Frontiers Music Srl.
RELEASE DATE FOR WOLFBRIGADE'S NEW ALBUM
Swedish crust punk veterans WOLFBRIGADE will release their new album, "The Enemy: Reality", on November 8 through Southern Lord Records. You can now pre-order it here (North America): southernlord.com ..or here (Europe): southernlordeurope.com
There will be a release party on November 16 at Hus 7 in Stockholm, Sweden together with ASOCIAL. Tickets are available here: slaktkyrkan.se/kalender/wolfbrigade
facebook.com/lycanthropunks
OCTOBER 20, 2019
ROCK AND ROLL HALL OF FAME CHANGE THEIR MIND ABOUT MOTÖRHEAD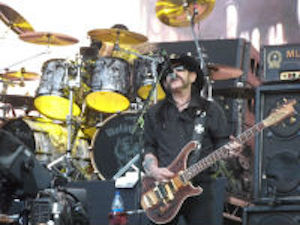 Rock And Roll Hall Of Fame Foundation has had a change of heart and has added longtime MOTÖRHEAD drummer Mikkey Dee and guitarist Phil Campbell to the ballot for the band's nomination for the Rock And Roll Hall Of Fame.
Pat Benatar, The DOOBIE BROTHERS and SOUNDGARDEN are leading the fan vote for this year's Rock And Roll Hall Of Fame induction class.
Nearly 1.4 million votes have already been cast since voting began. Fans can cast their vote at the museum in Cleveland and on its web site. They can also vote on Google by searching "Rock Hall Fan Vote" or any nominee name plus "vote" through January 10. Fans can vote for up to 5 nominees every day.
As of around 10:00 p.m. ET Saturday night, Pat Benatar received 149,831 votes; The DOOBIE BROTHERS 134,982; SOUNDGARDEN 127,652; DEPECHE MODE 114,444; and JUDAS PRIEST 108,286.
The top vote-getters will be announced in January and inducted on May 2, 2020 at Cleveland's Public Hall, with the event airing live.
imotorhead.com rockhall.com
OCTOBER 18, 2019
CANDLEMASS TO PLAY "Epicus Doomicus Metallicus" AND "Nightfall" IN STOCKHOLM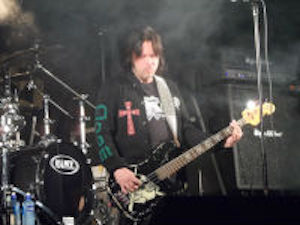 Swedish doom metal legends CANDLEMASS will do 2 exclusive concerts at Södra Teatern in Stockholm, Sweden next spring. April 11 will be based on the album "Epicus Doomicus Metallicus", while April 12 will be based on "Nightfall". They will also play songs from their other albums, but both nights will be different from each other.
Tickets for these 2 unique concerts will be released October 21 at: secure.tickster.com/t2pk1597mgjb5l9
candlemass.se
OCTOBER 17, 2019
IRON MAIDEN TO RELEASE FINAL SET OF "The Studio Collection - Remastered" IN NOVEMBER
Parlophone Records will continue its reissues series of the IRON MAIDEN catalog with the 4th and final set of digipak CD titles in "The Studio Collection - Remastered", to be released on November 22.
The albums are "Dance Of Death", "A Matter Of Life And Death" (standard/collectors), "The Final Frontier" and 2015's double album "The Book Of Souls".
"The Studio Collection – Remastered" follows on from 2014/2017's black vinyl releases and 2015's "Mastered For iTunes" project and features recordings taken from the same remasters as the 2015 hi-res digital releases. The most recent studio album - "The Book Of Souls" - was released that year in the same quality audio, but is appearing in digipak for the first time.
The albums supersede the previously available studio catalogue and all titles will also be made available on streaming platforms.
All 4 albums in this set are available for pre-order now from: studiocollection.ironmaiden.com
NO MORE TOTO AFTER OCTOBER 20?
TOTO's founding guitarist Steve Lukather has told The Morning Call in a new interview that the band's current lineup - which also includes other founding members Steve Porcaro and, until recently, David Paich, as well as longtime vocalist Joseph Williams - will be over once the group's 40th-anniversary tour ends on October 20 in Philadelphia.
"I don't know what the future-future's gonna be, but I do know that's gonna be the last show in Philly for the foreseeable future", he said. "And certainly the end of this configuration of TOTO."
totoofficial.com
OCTOBER 16, 2019
PARADISE LOST TO ENTER THE STUDIO
British gothic metal pioneers PARADISE LOST will enter Orgone Studios in Milton Keynes, United Kingdom at the end of the month with producer Jaime Gomez Arellano to begin recording their new album. An early 2020 release is expected.
instagram.com/officialparadiselost
DOCUMENTARY ABOUT RAINBOW BAR & GRILL AND WHISKY A GO GO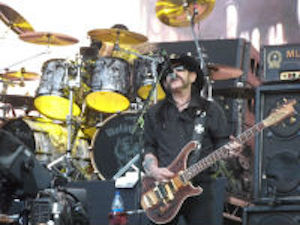 Gravitas Ventures, a Red Arrow Studios company, has acquired worldwide rights to "The Rainbow", directed by Zak Knutson. The documentary features interviews with rock and roll legends Ozzy Osbourne, Slash, Gene Simmons, Lita Ford and the late Lemmy Kilmister. The documentary will be available on demand October 29.
"The Rainbow" explores the vast history of Hollywood's famed Rainbow Bar & Grill and Whisky A Go Go on the Sunset Strip. Both iconic venues were founded by the late Mario Maglieri. The Rainbow, which opened in 1972, is filled with rich rock and roll history.
"The Rainbow" can be preordered on iTunes now: apple.co/2kNmXLd
SATYRICON TO RE-RELEASE "REBEL EXTRAVAGANZA"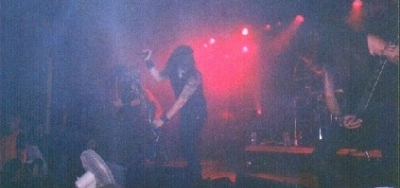 20 years ago, SATYRICON released its groundbreaking 4th studio album, "Rebel Extravaganza". The album will now be available as a remastered reissue on December 13 via Napalm Records.
The fully remastered "Rebel Extravaganza" will be released as a special limited 20th-anniversary picture double vinyl edition, as 2-LP gatefold and digipack CD.
napalmrecords.com satyricon.no
OCTOBER 15, 2019
DEAD KENNEDYS TO PLAY ON HAWAII
American punk legends DEAD KENNEDYS are coming to Hawaii in the end of November, and here's the dates:
Nov. 21 - Porter Pavilion Anaina Hou Community Park, Kauai
Nov. 22 - HB Social Club Marketing (Hawaiian Brians), Honolulu
Nov. 24 - Mulligans on the Blue, Maui
facebook.com/deadkennedys
ALICE COOPER ANNOUNCES NORTH AMERICAN TOUR WITH LITA FORD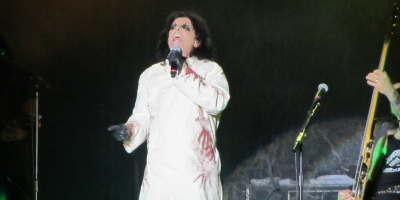 Alice Cooper has announced some North American tour dates in 2020 with special guest Lita Ford. Tickets go on sale this Friday (Oct. 18).
Dates and tickets: alicecooper.com litafordonline.com
JUDAS PRIEST, MOTÖRHEAD, THIN LIZZY AND MC5 AMONG NOMINEES FOR ROCK AND ROLL HALL OF FAME INDUCTION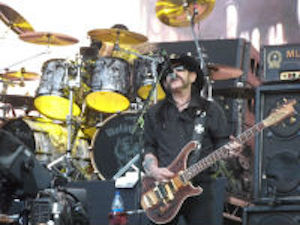 JUDAS PRIEST, MC5, MOTÖRHEAD, NINE INCH NAILS, SOUNDGARDEN, T.REX and THIN LIZZY are among the nominees for the Rock And Roll Hall Of Fame's class of 2020. Also nominated are Notorious B.I.G., Whitney Houston, Pat Benatar, DAVE MATTHEWS BAND, DEPECHE MODE, The DOOBIE BROTHERS, KRAFTWERK, RUFUS featuring CHAKA KHAN and Todd Rundgren. The top vote-getters will be announced in January and inducted May 2, 2020 at a ceremony at Cleveland's Public Hall.
rockhall.com
NEW EP WITH RUNNING WILD IN DECEMBER
It's been 3 years since RUNNING WILD released its latest album, "Rapid Foray". So to ease the wait so that the fans won't have to hold out until early summer 2020, the band will release the EP "Crossing The Blades", featuring 4 brand-new tracks, including an exciting cover of the KISS classic "Strutter".
The EP will be released on December 6 (Saint Nicholas Day).
running-wild.net
GUITARIST VIVIAN CAMPBELL RECOVERING FROM BACK SURGERY
DEF LEPPARD and LAST IN LINE guitarist Vivian Campbell is recovering from a recent back surgery. But it seems like that won't stop him from performing with both DEF LEPPARD and LAST IN LINE during the next couple of weeks.
viviancampbell.com
EDDIE VAN HALEN IS SUFFERING FROM THROAT CANCER
It has been revealed that VAN HALEN guitarist Eddie Van Halen is suffering from throat cancer.
Eddie was diagnosed with cancer nearly 20 years ago. He had a third of his tongue removed in 2000 and had reportedly been declared cancer free in 2002, but has now been to Germany to get radiation treatment over the last 5 years.
He is said to blame holding the pick on his tongue while on stage for his diagnosis.
Currently there's not a word about this from Van Halen himself..
facebook.com/eddievanhalen
OCTOBER 14, 2019
NEW LIVE ALBUM WITH MOLLY HATCHET IN NOVEMBER
Southern rock legends MOLLY HATCHET are going to release a new live album, "Battleground", through SPV/Steamhammer on November 29 as 2CD digipak, 3LP gatefold version, download and stream.
"Battleground" was recorded in Pratteln, Switzerland, in Ludwigsburg, Germany, and during MOLLY HATCHET's 40th-anniversary tour of the United States.
mollyhatchet.com spv.de
OCTOBER 12, 2019
UNLEASHED ANNOUNCE 30TH ANNIVERSARY SHOW IN STOCKHOLM
Swedish death metal veterans UNLEASHED have announced a 30th anniversary show at Slaktkyrkan in their hometown Stockholm on February 8, 2020. Support acts will be VOMITORY and CRAWL.
unleashed.se
OFFICIAL BIOGRAPHY ABOUT PARADISE LOST
Decibel Books has announced the publication of "No Celebration: The Official Story Of Paradise Lost". Due in November, this brand new hardcover chronicles the British metal band's 3 decades-plus career with in-depth interviews, first-hand accounts and never-before-seen photos.
This hardcover edition is over 300 pages and strictly limited to 1,000 copies worldwide. Pre-orders are available now and copies are expected to ship in late November. Order your copy here: store.decibelmagazine.com/products/no-celebration-the-official-story-of-paradise-lost-by-david-e-gehlke
OCTOBER 11, 2019
MÄRVEL TO RELEASE THEIR DEBUT EP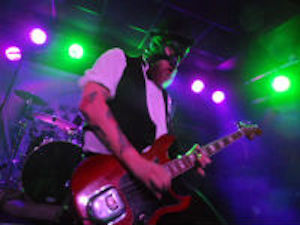 Swedish rock band MÄRVEL has released several records through the years, but their "real" debut EP, "Märvellous", has not been released yet. But now it will.
The EP is claimed to be recorded in 2002 for the American label New York Powerhitters during the band's exchange semester in Colorado. MÄRVEL returned to Sweden before the songs were released, and have not heard anything since then. Now they have re-recorded the songs, and "Märvellous" will be released on January 24 through The Sign Records. The first single, "Marvellous", is out now.
facebook.com/marveltheband facebook.com/thesignrecords
KÖRSBÄRSFETTERA SAYS GOODBYE
Swedish all-female punk band KÖRSBÄRSFETTERA has decided to part ways after 13 years of fun.
facebook.com/korsbarsfettera
URIAH HEEP CANCEL SOUTH AMERICAN TOUR
Due to circumstances beyond the band's and promoter's control, URIAH HEEP's tour of South America has been cancelled. For refunds, please go to: ticketbrasil.com.br/politicas/cancelamento
uriah-heep.com
SAXON'S BIFF BYFORD TO RELEASE SOLO ALBUM IN 2020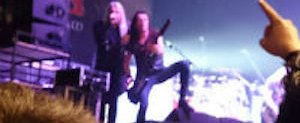 SAXON frontman Biff Byford will release his debut solo album, "School Of Hard Knocks", in early 2020. The album's first single, "Welcome To The Show", will arrive on October 25, while the follow-up single, the disc's title track, is expected to be issued on December 13.
METALLICA TO HEADLINE 5 U.S. FESTIVALS IN 2020
METALLICA will headline all 5 of Danny Wimmer Presents' festivals next year: Epicenter, Welcome To Rockville, Sonic Temple Art + Music Festival , Louder Than Life and Aftershock. The band will play 2 separate headlining sets at each stop, marking METALLICA's only U.S. festival appearances of 2020. In addition to 2 appearances at each festival, METALLICA will also deliver a unique setlist for each performance, resulting in 10 different shows over the course of the year.
metallica.com
OCTOBER 10, 2019
DENNER'S INFERNO TO PLAY THEIR FIRST CONCERT AT NORDIC NOISE
Legendary MERCYFUL FATE and KING DIAMOND guitarist Michael Denner and his new band DENNER'S INFERNO will play their first show ever at next year's Nordic Noise festival, which happens at Amager Bio in Copenhagen, Denmark on May 8-9, 2020.
nordicnoise.dk facebook.com/DennersInferno
DESTRUCTION ANNOUNCES EURO TOUR WITH LEGION OF THE DAMNED, SUICIDAL ANGELS AND FINAL BREATH
Legendary German thrash metal band DESTRUCTION will embark on the "Thrash Alliance" European tour in early 2020. They will be joined by Dutch death/thrash veterans LEGION OF THE DAMNED, Greek thrash metallers SUICIDAL ANGELS and German death-thrashers FINAL BREATH.
For more details, go to: destruction.de
NEW ALBUM WITH ANNIHILATOR IN JANUARY
Canadian thrash metal veterans ANNIHILATOR will release their new album, "Ballistic, Sadistic", on January 24, 2020 via Silver Lining Music.
The first single, "I Am Warfare", is available on digital platforms now.
annihilatormetal.com
SAXON WORKING ON NEW ALBUM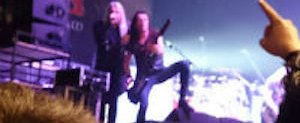 SAXON has commenced work on its 23rd studio album.
saxon747.com
OCTOBER 9, 2019
LIONHEART SIGNS WITH METALVILLE
British hard rockers LIONHEART - with former IRON MAIDEN guitarist Dennis Stratton among others - have signed to German label Metalville Records.
The band is currently working on new material, and a new studio album will be released in Spring 2020.
LIONHEART was formed in late 1980 with former members of IRON MAIDEN, TYGERS OF PAN TANG, DEF LEPPARD etc. Today's lineup is original members Dennis Stratton (ex-IRON MAIDEN) on guitar, Steve Mann (MICHAEL SCHENKER FEST, ex-LIAR) on guitar and Rocky Newton (ex-McAULEY SCHENKER GROUP, WILDFIRE) on bass, together with Clive Edwards (ex-UFO, WILD HORSES, Uli Jon Roth) on drums and Lee Small (ex-SHY, PHENOMENA) on vocals.
lionheart-music.com metalville.de
MONSTER MAGNET ANNOUNCES EUROPEAN TOUR
MONSTER MAGNET are coming to Europe in January/February 2020.
More info at: monstermagnet.net
OZZY POSTPONES EUROPEAN TOUR AGAIN
Ozzy Osbourne has once again postponed his European tour.
In early April, Ozzy scrapped all his 2019 tour dates, both in North America and Europe, as he recovered from an injury sustained while dealing with his recent bout of pneumonia. The singer fell at his Los Angeles home, aggravating years-old injuries from his 2003 ATV accident that required new surgery. The European leg of his "No More Tours 2" trek was then rescheduled for January-March 2020, with the North American dates set to follow in May 2020.
Earlier today (Oct. 9), Ozzy's social media was update with a video message from the BLACK SABBATH legend in which he announced the postponement of the 2020 European tour and addressed his health status.
According to Live Nation Sweden, the new European tour dates will now take place "in the first half of 2021."
It seems like the North American dates are still on for Spring/Summer 2020.
facebook.com/ozzyosbourne
BIOGRAPHY ABOUT IAN GILLAN
Wymer Publishing has set a December 6 release date for "Ian Gillan: A Visual Biography".
For more information, go here: wymeruk.co.uk/webshop/collector-s-items/ian-gillan-a-visual-biography
OCTOBER 8, 2019
ASTRAL DOORS SINGER NILS PATRIK JOHANSSON TO RELEASE CONCEPT ALBUM
Swedish singer Nils Patrik Johansson (ASTRAL DOORS, LION'S SHARE, CIVIL WAR) will release a concept album about the murder of Swedish prime minister Olof Palme, which happened on February 28, 1986. The album will be released on February 28, 2020 via Metalville Records.
More info in this video clip: youtube.com/watch?v=CZVb_Vy8fkk&feature=youtu.be
CHRISTMAS PARTY WITH EX-KISS GUITARIST VINNIE VINCENT
Former KISS guitarist Vinnie Vincent will host "Vinnie Vincent's Merry Metal Christmas" on December 14 and December 15 at S.I.R. Studios in Nashville, Tennessee.
According to a recently released promotional video for the event, "There will be Vinnie shredding, songs, excellent food, Q&A, photo ops, more memorabilia on display, [and] signings. Unreleased and master tracks of Vinnie Vincent's classic songs will also be previewed and much, much more."
vinnievincent.com
OCTOBER 7, 2019
NEW ALBUM WITH HANK VON HELL NEXT YEAR
Former TURBONEGRO singer Hank Von Hell will release his second album, "Dead", in early 2020. The first single from the new album will be released on October 25, and it's called "Blackened Eyes".
facebook.com/HankVonHellOfficial
FORMER LYNYRD SKYNYRD AND 38 SPECIAL BASSIST LARRY JUNSTROM IS DEAD
LYNYRD SKYNYRD's founding bassist Larry "L.J." Junstrom, who was also a longtime member of 38 SPECIAL, has died. He was 70 years old.
A member of an early incarnation of LYNYRD SKYNYRD, Junstrom left the band prior to the recording of its debut album, 1973's "Pronounced Leh-Nerd Skin-Nerd". He joined 38 SPECIAL in 1977 and performed and recorded with the group up until his retirement in 2014.
38special.com lynyrdskynyrd.com
ARTILLERY'S FOUNDING GUITARIST MORTEN STÜTZER DEAD AT 57
Morten Stützer, guitarist and founding member of Danish thrash metal veterans ARTILLERY, has died. He was only 57 years old.
This is not the end for ARTILLERY. They will continue.
facebook.com/ARTILLERY.DK
OCTOBER 6, 2019
RÅTTORNA TO ENTER THE STUDIO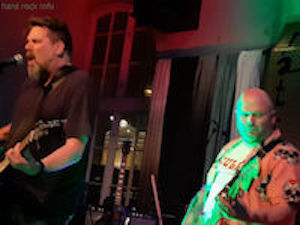 Reunited local (Borås, Sweden) punk rockers RÅTTORNA will soon enter the studio to record some new songs.
facebook.com/15minuter
CRADLE OF FILTH CANCEL TO FOCUS ON NEW ALBUM



British extreme metal band CRADLE OF FILTH have announced the cancelation of 3 European shows, as well as a concert in Tel Aviv, "due to time restraints concerning writing and pre-production" for the band's upcoming album.
cradleoffilth.com
GINGER BAKER IS DEAD
Legendary CREAM drummer Ginger Baker passed away peacefully on Sunday morning (Oct. 6) at a hospital in the United Kingdom. He was 80 years old.
gingerbaker.com
OCTOBER 5, 2019
PRETTY MAIDS FRONTMAN RONNIE ATKINS DIAGNOSED WITH LUNG CANCER
Ronnie Atkins, vocalist for Danish hard rock veterans PRETTY MAIDS, has been diagnosed with lung cancer. This means that all shows announced until the end of January 2020 are cancelled. All focus is now on Ronnie's health and undergoing treatment.
prettymaids.dk
OCTOBER 4, 2019
ELECTRIC HYDRA PARTS WAYS WITH DRUMMER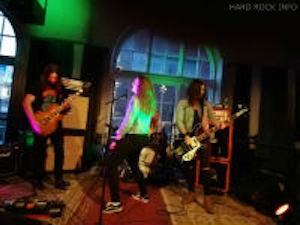 Swedish hard rock band ELECTRIC HYDRA's drummer Jonny has decided to leave the group due to personal reasons. His last show will be on Saturday (Oct. 5) at Musikens Hus in Göteborg, Sweden.
While they search for a new drummer, Dennis åhman (ODCULT) will fill in for the rest of 2019.
facebook.com/electrichydra666
NEBULA ANNOUNCES AUSTRALIA/NEW ZEALAND TOUR
Desert rock veterans NEBULA are going on a tour in Australia and New Zealand in March/April 2020. ARROWHEAD will be support act on all East Coast shows.
Get your tickets now through: yourmatebookings.com
facebook.com/NebulaBand
BLACK FLAG CANCEL ITALY
Due to unforeseen circumstances, BLACK FLAG's tour of Italy later this month has been canceled.
All UK dates are going ahead as planned with limited tickets remaining for all shows with London sold out already.
There is a possibility of new dates for a more extensive 2020 European tour to include Italy.
facebook.com/BlackFlagBand
OCTOBER 3, 2019
URIAH HEEP ANNOUNCES RUSSIAN TOUR
URIAH HEEP will be touring in The Russian Federation in March/April 2020. Dates can be found at: uriah-heep.com
OCTOBER 2, 2019
BUZZCOCKS ANNOUNCES UK TOUR IN DECEMBER
British pop punk legends BUZZCOCKS will do 8 shows around UK in December. Tickets on sale now, and the dates are:
Dec 11 - Waterfront, Norwich
Dec 12 - Slade Rooms, Wolverhampton
Dec 14 - 53 Degrees, Preston
Dec 15 - Gorilla, Manchester
Dec 17 - Oran Mor, Glasgow
Dec 18 - Wylam Brewery, Newcastle
Dec 20 - The Foundry, Sheffield
Dec 21 - The Key Club, Leeds
buzzcocks.com
"SLAYER: THE REPENTLESS KILLOGY" COMING TO THEATERS WORLDWIDE ON NOV. 6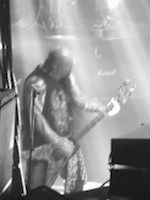 SLAYER along with Trafalgar Releasing, Nuclear Blast Records and Prime Zero Productions, are pleased to announce the upcoming release of the new short narrative film and concert "Slayer: The Repentless Killogy", coming to theaters worldwide for a one-night event on November 6. Due to be screened in over 1,500 theaters around the world. Tickets will be on sale starting October 9 at slayer.film
ORIGINAL FOREIGNER SINGER LOU GRAMM HOSPITALIZED
Lou Gramm, original lead singer of FOREIGNER, was hospitalized at the Unity Hospital at Park Ridge in Rochester, New York last week with a severe respiratory infection, dehydration and fatigue. He hoped to be ready to appear during the FOREIGNER "Double Vision: Then & Now" tour and some scheduled shows with ASIA. Unfortunately, at his recent follow-up appointment, his doctor pronounced him unable to perform at these shows.
The FOREIGNER "Double Vision: Then & Now" tour will go on with other original members as they join Mick Jones and the current lineup of FOREIGNER when they perform at Mohegan Sun Arena on October 3 at 7:30 p.m. If fans wish for refunds on tickets; an option for refunds is possible and can be received at point of purchase prior to the start of the show.
foreigneronline.com
GENE SIMMONS RECOVERING AFTER SURGERY
According to TMZ, Gene Simmons is recovering after undergoing a successful kidney stones surgery.
Sources close to the KISS bassist/vocalist tell the site that Gene was admitted into Cedars-Sinai Hospital early Tuesday morning to undergo a medical procedure that should help get rid of the stones. The non-invasive operation only took about an hour to complete and involved inserting a stent in his urethra to help him pass his stones. The stent is expected to be removed in a week.
EDDIE AND THE HOT RODS VOCALIST BARRIE MASTERS IS DEAD
It looks like Barrie Masters, singer for British pub rockers EDDIE AND THE HOT RODS, has passed away. I don't know much else right now..
facebook.com/TheHotRods
OCTOBER 1, 2019
DESPOTZ RECORDS SIGN AND RELEASE VIRAL YOUTUBE METAL VERSION OF GRETA THUNBERG "HOW DARE YOU"
Well, sometimes news can surprise you.. Swedish independent rock label Despotz Records has signed and released the viral Youtube metal version of Greta Thunberg's "How Dare You" speech. All the record company's profits from the release will go straight to the environmental rights activist group Greenpeace. With the single release, Despotz Records launches a campaign under the hashtag #GREENMETAL where they urge the metal fans worldwide to mobilize and take part in the environmental movement together and to create history making the death metal song "How Dare You" enter the billboard top 10 charts.
A week ago, Greta Thunberg (the teenage leader of the climate revolution) gave a speech to the world leaders at the opening of the UN Climate Summit in New York. Shortly thereafter, a music video was released on YouTube where the death metal phenomenon G.T - also known as John Mollusk, the drummer of New York thrash metal band SUAKA - converted the speech into a death metal song where he himself growls along with Greta. The clip went viral and has already been viewed over 4 million times.
You can check out the video here: youtu.be/rbrdRcwZE6Q
despotz.se
NEW ALBUM WITH AGNOSTIC FRONT IN NOVEMBER
New York hardcore legends AGNOSTIC FRONT will release a new album, titled "Get Loud!", on November 8 through Nuclear Blast.
facebook.com/agnosticfront nuclearblast.de
SYSTEM OF A DOWN ANNOUNCES EUROPEAN TOUR DATES
As announced here a while ago, SYSTEM OF A DOWN are coming to Europe in 2020. They will do both festival apperances and some headline shows from June to July.
Confirmed dates can now be found at: systemofadown.com
SEPT. 30, 2019
SHANE EMBURY TO MISS NAPALM DEATH'S U.S. TOUR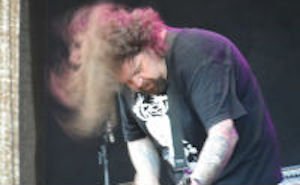 NAPALM DEATH bassist Shane Embury will not be able to join his bandmates on their upcoming U.S. tour with SICK OF IT ALL and MUNICIPAL WASTE. Filling in for him will be Vernon Blake, a longtime friend and NAPALM DEATH roadie who has previously played guitar in the band ANARCHUS.
napalmdeath.org
JAMES HETFIELD AT REHAB, METALLICA'S AUSTRALIA/NEW ZEALAND TOUR POSTPONED
METALLICA has postponed its previously announced tour of Australia and New Zealand so that frontman James Hetfield can re-enter a treatment program to work on his recovery from alcohol addiction.
metallica.com
FORMER MORBID ANGEL GUITARIST RICHARD BRUNELLE IS DEAD
Former MORBID ANGEL guitarist Richard Brunelle has died, his family has confirmed. He passed away on Monday, September 23 at the age of 55.
Brunelle was in MORBID ANGEL from 1985 until 1992 and he appeared on the band's first 2 albums, 1989's "Altars of Madness" and 1991's "Blessed Are The Sick". He returned to the group a couple of times - most notably in 1994 and 1998 - to help out with live work, but he never took part in any additional recording sessions with the band.
EXPANDED VERSION OF NIRVANA'S "MTV UNPLUGGED IN NEW YORK" TO BE RELEASED AS 2LP SET FOR 25TH ANNIVERSARY
NIRVANA's "MTV Unplugged In New York" will be reissued on vinyl on November 1 in celebration of the 25th anniversary of its 1994 release.
Expanded to include 5 rehearsal performances previously only available on DVD, the anniversary release also features an exclusive gatefold jacket including anniversary silver foil detail on the front and back cover.
In addition to the 180-gram black vinyl edition an exclusive, limited-edition colored vinyl edition will be available only at nirvana.com while supplies last.
NEW ALBUM WITH WOLF IN MARCH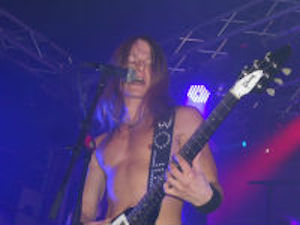 Swedish heavy metal band WOLF will release a new album, "Feeding The Machine", on March 13, 2020 via Century Media Records.
The long awaited album will feature new band members Johan Koleberg (HAMMERFALL, LION'S SHARE) on drums and Pontus Egberg (KING DIAMOND, LION'S SHARE) on bass guitar.
facebook.com/officialwolf centurymedia.com
BACKYARD BABIES CANCEL AUSTRALIAN TOUR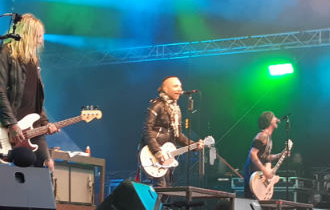 Swedish hard rockers BACKYARD BABIES are forced to cancel their Australian tour due to circumstances beyond their control.
The tour was supposed to take place in early October, and would have been their first visit to Australia in over a decade.
backyardbabies.com
SEPT. 26, 2019
ARTILLERY RE-VISIT THE EARLY DAYS
Danish thrash metal band ARTILLERY will re-visit the past with the 2 albums "In The Trash" and "Deadly Relics", which will be released on December 6 via Mighty Music.
"In The Trash" features the very first demo from the band, "We Are The Dead", from 1982, as well as the unreleased 1986 demo "In The Thrash".
"Deadly Relics" is a re-release of the legendary compilation, featuring ARTILLERY's 1984 demos "Shellshock" and "Deeds Of Darkness", and also the 1989 single "Khomaniac/Don't Believe", originally released in 1998.
Pre-order: targetshop.dk/artillery
facebook.com/ARTILLERY.DK
ABRAMIS BRAMA TO RE-RELEASE FIRST ALBUM ON VINYL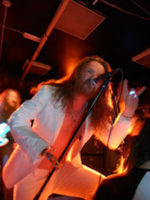 To celebrate its 20-year anniversary, Swedish heavy hard rockers ABRAMIS BRAMA will have their debut album, "Dansa Tokjävelns Vals", re-released on vinyl for the first time. It was originally released in November 1999, but will now be released on both black and blue transparent vinyl through Black Lodge Records/Sound Pollution Distribution on November 29.
Pre-order: smarturl.it/BLOD128
abramisbrama.com blacklodgerecords.bandcamp.com facebook.com/SoundPollutionDistribution
GINGER BAKER CRITICALLY ILL
Legendary CREAM drummer Ginger Baker is critically ill in hospital. That's all the information I got right now..
Baker, who turned 80 in August, has experienced a number of health issues in recent years. In 2016, he underwent open heart surgery, which forced him to cancel a run of tour dates. During recovery, a fall also left him with swollen legs and feet. In 2013, he was diagnosed with chronic obstructive pulmonary disease, and he is also said to be suffering from chronic back pain as a result of degenerative osteoarthritis.
gingerbaker.com
NAZARETH CANCEL SCOTTISH SHOWS
Scottish rock veterans NAZARETH has been forced to cancel their shows in Edingburgh, Dundee and Glasgow. All contact with the promoter have been ignored, making it impossible for the band to work with him.
nazarethdirect.co.uk
NO TOURING FOR GHOST NEXT YEAR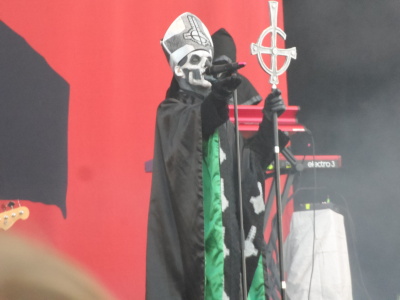 Tobias Forge says that GHOST will do "absolutely zero touring" in 2020 while he takes the time to work on the band's next studio album.
ghost-official.com
SEPT. 25, 2019
BYE BYE TRUCKSTOP ALASKA
After more than 16 years, the underground venue Truckstop Alaska in Göteborg, Sweden is closing down around New Year.
It's hardly the first concert venue who have had to close down here in Sweden lately, and probably not the last.
facebook.com/truckstopalaska
QUEEN + ADAM LAMBERT ANNOUNCES EUROPEAN TOUR
In what will be their first European dates since the worldwide box office sensation that was the "Bohemian Rhapsody" film, QUEEN + ADAM LAMBERT today reveal that they will perform 16 shows in England and Europe in spring 2020.
The European tour will launch in Italy on May 24, with its final stop in Denmark on July 1. Along the way, it will play in the Netherlands, Belgium, France, Germany and Switzerland, as well as the U.K., where dates will center around 5 London shows at the O2 Arena beginning on June 2. The only U.K. show outside of the capital is set for Manchester's MEN Arena on June 11. These are the only confirmed U.K. performances for QUEEN + ADAM LAMBERT at this point.
For dates and tickets, go to: queenonline.com
THE CULT ANNOUNCES U.S. TOUR DATES IN DECEMBER
As The CULT celebrates the 30th anniversary of its seminal "Sonic Temple" album, the British group - led by vocalist Ian Astbury and guitarist Billy Duffy - has announced additional dates through the end of 2019. The new U.S. shows in December follow the band's U.K. dates and support the September 13 release of "The Cult: Sonic Temple 30" by Beggars Arkive.
The band SPIRIT ANIMAL will join The CULT for all the December shows. Tickets for the shows go on sale Friday, September 27, and the dates are:
Dec. 06 - Montclair, NJ - Wellmont Theater
Dec. 07 - Port Chester, NY - Capitol Theatre
Dec. 08 - Silver Spring, MD - The Fillmore Silver Spring
Dec. 10 - Huntington, NY - The Paramount
Dec. 12 - Mashantucket, CT - Foxwoods Resort Casino - Fox Theater
Dec. 13 - Atlantic City, NJ - Hard Rock Casino - The Sound Waves Theater
Dec. 14 - Boston, MA - House of Blues
thecult.us
HIRAX WORKING ON NEW MUSIC
Katon W. De Pena, frontman for L.A. thrash veterans HIRAX, has begun to work on new music with Bill Metoyer (producing and mixing). According to Katon: "this will be our Heaviest Record yet".
hirax.org
SEPT. 24, 2019
MYRATH CONFIRMED FOR SABATON OPEN AIR
Tunisian metal quintet MYRATH, who did great succees at Sweden Rock Festival this summer with 2 shows on the same day, have been confirmed for Sabaton Open Air in Falun, Sweden on August 5-8, 2020.
As always, SABATON will headline. More acts will be confirmed sooner or later..
sabatonopenair.net
NEW EP WITH BLITZKRIEG IN DECEMBER
NWoBHM legends BLITZKRIEG released their latest album, "Judge Not", in April last year. Now a new 6-track EP, "Loud And Proud", will be released on December 6 via Mighty Music.
The EP will have a few songs from the latest album, but in other versions, as well as 2 previously unreleased songs and a cover of ALICE COOPER's "School's Out".
blitzkriegmusic.com targetshop.dk/blitzkrieg
GRAHAM BONNET NEED SPINAL SURGERY
Due to singer Graham Bonnet needing spinal surgery next year to alleviate a pinched nerve and the resulting necessary recovery time, he is unable to participate in the recently announced MICHAEL SCHENKER FEST UK tour dates in April 2020. The Japan shows are not affected.
Graham is currently on tour in the UK and Europe with ALCATRAZZ.
facebook.com/grahambonnetmusic michaelschenkerhimself.com
MANOWAR TO RELEASE PHOTO BOOK
Coinciding with Joey DeMaio's upcoming spoken-word tour, MANOWAR will release its first-ever book, the pictorial history of MANOWAR. Titled "The Blood Of The Kings - Vol. I", the limited-edition hardcover book will be packed with rare photos of MANOWAR: onstage, in the studio and in private moments outside the limelight. Over 200 pages full of memories and mementos curated by the bandmembers themselves.
"The Blood Of The Kings" will be released in several volumes. Book I unfolds MANOWAR's career in chapters, each devoted to an album - from their debut "Battle Hymns" to "Kings Of Metal".
"The Blood Of The Kings - Vol. I" will be available exclusively at The Kingdom Of Steel and on DeMaio's upcoming spoken-word tour, starting November 1. Presale for the limited-edition hardcover book starts soon.
manowar.com
BOOK ABOUT SOUNDGARDEN
"Dark Black And Blue: The Soundgarden Story" - written by author/journalist (and longtime SOUNDGARDEN fan) Greg Prato - is a new book that tells the Seattle band's complete story, beginning with its members' pre- SOUNDGARDEN days all the way to today. Also featured are all-new interviews for the book, including chats with Matt Pinfield, Philip Anselmo and Marky Ramone, among others, as well as rarely seen photos from throughout the band's history.
An excerpt from the book can be found here: songfacts.com/blog/writing/dark-black-and-blue-soundgarden-story-book-excerpt
NO MORE CLOSE-UP MAGAZINE
Swedish metal and punk paper Close-Up Magazine shut down the business after 28 years. They will continue with the boat trips (Close-Up Båten) and concerts though.
You can read more about it in the last issue, which should be out this week, or here (in Swedish though): facebook.com/groups/closeupbaten/permalink/10158806562737067
closeupmagazine.net
BOMBUS ANNOUNCES SHORT TOUR IN DECEMBER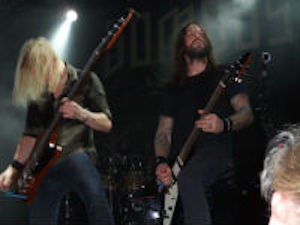 Swedish metal band BOMBUS are going on a short European tour in December. The dates are these:
Dec. 11 - Backstage Club, München
Dec. 13 - Headcrash, Hamburg
Dec. 14 - V11, Rotterdam
Dec. 15 - Trix Bar, Antwerp
Dec. 17 - Luxor, Köln
Dec. 18 - Music & Frieden, Berlin
BOMBUS will release their 4th album, "Vulture Culture", on November 15 via Century Media Records.
facebook.com/bombusmusic centurymedia.com
THE STRANGLERS ANNOUNCES AUSTRALIAN TOUR
British rock veterans The STRANGLERS will return to Australia in early 2020. The 5-date tour in February kicks off in Perth on the 5th, then visits Melbourne (7th), Sydney (8th), Brisbane (9th) before finishing up in Adelaide on the 11th.
Tickets will go on fan pre-sale on Thursday, September 26 at 9am (AEST), which you can sign up for here: sbmpresents.com/tour/thestranglers. Remaining tickets will then go on general sale on Tuesday, October 1 at 9am (AEST).
For more info, try: thestranglers.co.uk
ANVIL ANNOUNCES UK TOUR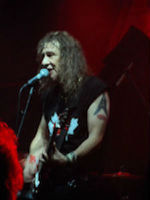 Canadian heavy metal trio ANVIL will do a tour in the UK in March 2020.
For dates, check out: facebook.com/anvilmetal
SEPT. 23, 2019
QUEENSRŸCHE ANNOUNCES U.S. TOUR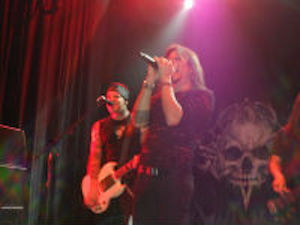 American metal veterans QUEENSRŸCHE are going on a North American tour, with special guests John 5 and EVE TO ADAM, in January/February 2020.
The tour will start on January 17 in Ft. Lauderdale, Florida and wrapping up on February 27 in Orlando, Florida.
For more information on upcoming tour dates and to purchase tickets, visit their queensrycheofficial.com
MICHAEL SCHENKER FEST ANNOUNCES UK DATES
MICHAEL SCHENKER FEST are going to do 4 shows in UK in April 2020. The dates are:
16.04.2020 - Wolverhampton, KK'S Steel Mill - Live Music
17.04.2020 - Newcastle, O2 City Hall Newcastle
18.04.2020 - Leeds, O2 Academy Leeds
19.04.2020 - London, O2 Shepherds Bush Empire
More tour dates and info at: michaelschenkerhimself.com
NEW COVERS ALBUM WITH JORN IN JANUARY
Hard rock band JORN will release "Heavy Rock Radio II - Executing The Classics" on January 24, 2020 via Frontiers Music Srl.
jornlande.com frontiers.it
SEPT. 21, 2019
FORMER CANDLEMASS SINGER MATS LEVÉN TO RELEASE SOLO ALBUM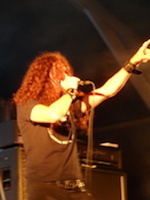 After lending his voice to artists like CANDLEMASS, THERION, KRUX, Yngwie Malmsteen and AT VANCE, Swedish singer Mats Levén will now release his solo debut, under the name SKYBLOOD, on November 22 via Napalm Records.
Mats has been working on his solo project for several years. Most instruments were recorded by Mats himself at his own studio, the Uzi G Studio in Stockholm. Among the guest musicians who are expected to appear on the album are Martin "Axe" Axenrot (BLOODBATH, OPETH, WITCHERY), Nalley Påhlsson (TREAT, THERION), Snowy Shaw (ex-KING DIAMOND) and Petter Karlsson (ex-THERION, DIABLO SWING ORCHESTRA).
matsleven.com napalmrecords.com
NEW ALBUM WITH AVATARIUM IN NOVEMBER
Swedish doom metal band AVATARIUM will release their 4th album, "The Fire I Long For", on November 22 via Nuclear Blast.
avatariumofficial.com nuclearblast.de
SEPT. 20, 2019
BIFF BYFORD DIAGNOSED WITH HEART CONDITION, SAXON FORCED TO RESCHEDULE UPCOMING SHOWS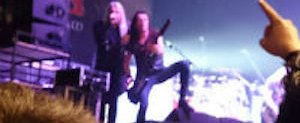 SAXON have been forced to reschedule the remaining shows in 2019. Lead vocalist Biff Byford has been diagnosed with a heart condition that requires immediate surgery and a post operation recovery period that will last into the new year.
The shows affected are as follows:
September 26th Sweden, Stockholm – Gröna Lund
October 5th – The Netherlands, Eindhoven – Oktober Metal Fest
October 18th – UK, Glasgow – Braehead Arena
October 19th – UK, London – Eventim Apollo
October 20th – UK, Manchester – O2 Apollo
October 26th – Germany, Dusseldorf – Mitsubishi Electric Halle
December 1st – Mexico, Mexico City – Forcefest
December 6th – Colombia, Bogota – Knot Fest
The UK, London Eventim Apollo show has been rescheduled for Saturday, March 28, 2020. And UK, Manchester O2 Apollo for Sunday, March 29, 2020. While the UK, Glasgow Braehead Arena and Germany, Dusseldorf Mitsubishi Electric Halle shows will be rescheduled and new dates announced as soon as possible.
All existing tickets will remain valid for new dates and in the case of a required refund please visit point of purchase.
The Stockholm Gröna Lund show will be rescheduled for the summer of 2020 – date not confirmed yet.
Unfortunately due to the nature of the events, the Netherlands, Mexico and Colombia dates will not be able to be rescheduled.
Message from Biff: youtu.be/2WTM-wKndwM
saxon747.com
THE QUIREBOYS TO PLAY WITH ORCHESTRA
British rock n roll veterans The QUIREBOYS are getting ready for a new challenge. They will play with a full orchestra behind them.
The project is named "Orchestral Quireboys", and will be created, rehearsed and staged as a doubleheader, only at The O2 Forum Kentish Town in the U.K. on September 4 and September 5, 2020.
The whole set will be recorded live for an exclusive limited-edition double vinyl and double CD pack that can only be bought via HRH Hell Raiser: hrhhellraiser.com/campaign/orchestral-quireboys-live-shows-live-double-albums1
quireboys.com
NO MORE MISFITS SHOWS FOR GLENN DANZIG
Glenn Danzig says that the MISFITS won't play any more reunion shows after the upcoming concert at Madison Square Garden in New York City on October 19.
misfits.com danzig-verotik.com
ORIGINAL MOTÖRHEAD GUITARIST LARRY WALLIS IS DEAD
Larry Wallis, who served as MOTÖRHREAD's first guitarist, passed away Thursday, September 19 at the age of 70. The cause of death is currently unknown..
Read more here: imotorhead.com/larry-wallis-first-guitarist-for-motorhead-has-died-at-the-age-of-70/?fbclid=IwAR0GMwYAkhgA75OFTsKGK-dj76Cj3oH2rbWJBiBgFBiYiOgdGmkgP3agMuQ
SEPT. 18, 2019
VOCALIST TONY MILLS HAS PASSED AWAY
Tony Mills (born Anthony Paul Mills, former vocalist of TNT and SHY) was diagnosed with terminal pancreatic cancer in April. Today (Sept. 18) he passed away at the age of 57.
Tony released his last solo album, "Beyond The Law", on June 21.
facebook.com/Tony.Mills.Official
SEPT. 17, 2019
STAND-IN BASSIST BECOMES FULL MEMBER OF THUNDERMOTHER
A girl called Majsan have been playing bass for Swedish hard rock n roll band THUNDERMOTHER during the summer. She have now become a full-fledged member of the band.
For upcoming tour dates with THUNDERMOTHER, take a look at: thundermother.com
EX-JUDAS PRIEST MEMBERS TO PERFORM BAND'S CLASSICS AT ONE-OFF CONCERT
Former JUDAS PRIEST members K.K. Downing (guitar), Les Binks (drums) and Tim "Ripper" Owens (vocals) will join forces to perform "a full-length set of PRIEST classics" with MEGADETH bassist David Ellefson on November 3 in Wolverhampton, United Kingdom.
The one-off show at K.K.'s Steel Mill will feature a full band set from Ellefson's "Sleeping Giants" band, followed by the JUDAS PRIEST set with Downing, Binks and Owens. Former IRON MAIDEN vocalist Blaze Bayley will be the evening's opening support act.
Additionally, the Steel Mill will also host a special pre-show VIP event whereby attendees will be treated to a "More Life With Deth" book-signing event and one-on-one question-and-answer session with Ellefson, Downing and Ellefson's "More Life With Deth" co-author Thom Hazaert, moderated by Mark Eglinton, who co-authored Downing's recent memoir "Heavy Duty Days And Nights In Judas Priest".
SYSTEM OF A DOWN COMES TO EUROPE NEXT YEAR
SYSTEM OF A DOWN will play a number of European shows in 2020.
The band revealed its touring plans while announcing that it will perform at next year's Provinssi festival in Finland, which will take place June 25-27.
systemofadown.com
BILLY IDOL TO CONTINUE HIS LAS VEGAS RESIDENCY IN MARCH 2020
Billy Idol will return to Las Vegas in March 2020 for a few more "Billy Idol: Las Vegas" shows at the Pearl Theater at Palms Casino Resort.
The new dates are: March 6-7, 11, 13-14. Tickets go on sale Friday, September 20.
Before that he will do some shows this October at the same place. The dates for that are: Oct. 4-5, 9, 11-12.
billyidol.net
MARDUK ANNOUNCES EUROPEAN TOUR DATES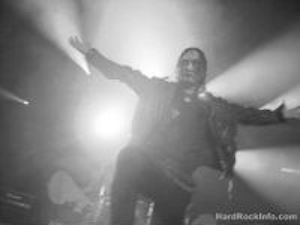 Swedish black metal veterans MARDUK will play in Scandinavia and Balticum in December, with support from ATTICA and UNLIGHT. The dates are these:
Dec 11 DEN Copenhagen, Pumpehuset
Dec 13 NOR Oslo, Roverstaden
Dec 14 SWE Göteborg, Sticky Fingers
Dec 16 FIN Turku, Apollo
Dec 17 FIN Helsinki, Nosturi
Dec 18 FIN Tampere, Pakkahuone
Dec 19 EST Tallin, Tapper
Dec 20 LAT Riga, Melna Piektdiena
Dec 21 LIT Vilnius, Vakaris
More dates coming soon..
marduk.nu attic.bigcartel.com facebook.com/unlight.org
ECLIPSE PARTS WAYS WITH BASSIST
Bassist Magnus Ulfstedt has left Swedish melodic hard rockers ECLIPSE.
The band let us know that "the upcoming tour will run as planned".
eclipsemania.com
EGONAUT GO SEPERATE WAYS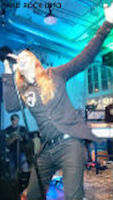 Local (Borås, Sweden) doom masters EGONAUT have decided "to close the curtains", as they express it. Their web store at egonaut.se will remain open throughout 2019.
SEPT. 16, 2019
GUNS N' ROSES TO PLAY INTIMATE SHOW IN L.A. THIS WEEKEND
Citi, in partnership with Live Nation, just announced that GUNS N' ROSES will perform at the iconic Hollywood Palladium on Saturday, September 21 as part of the highly coveted Citi Sound Vault series.
Starting today through September 18 at 10 p.m. PT, Citi cardmembers who would like to attend the GUNS N' ROSES Hollywood Palladium show can register to unlock access to tickets via Verified Fan. On September 20 at 9 a.m. PT, fans that have received a unique code will have the chance to search for and use their Citi card to purchase tickets for the performance. A limited number of tickets will be allocated exclusively for Nightrain members to purchase via the fan club.
gunsnroses.com verifiedfan.livenation.com/gnrciti
DRAGONFORCE BASSIST JOIN KREATOR


German thrash metal giants KREATOR are excited to welcome Frederic Leclercq as their new bass player.
Before joining KREATOR, Leclercq rose to fame with UK based extreme power metallers DRAGONFORCE, for whom he handled bass duties from 2005 until recently.
kreator-terrorzone.de facebook.com/Frederic.Leclercq.Official
DEICIDE CONFIRMED FOR GEFLE METAL FESTIVAL
American death metal legends DEICIDE have been confirmed for Gefle Metal Festival, which take place in Gävle, Sweden on July 9-11, 2020.
Confirmed since earlier are: AT THE GATES, MAYHEM, TRIBULATION, MYRKUR, JINJER, FLESHGOD APOCALYPSE, SKINDRED, ANAAL NATHRAKH, ICE AGE etc.
geflemetalfestival.se
STATUS QUO ANNOUNCES EUROPEAN/UK TOUR IN 2020
STATUS QUO are going on a European and UK tour in November/December 2020.
The tour will kick off in Hamburg, Germany on November 5, and will end in Bournemouth, UK on December 6.
For dates and ticket information, go to: statusquo.co.uk
TOY DOLLS ANNOUNCES UK DATES
English punk veterans TOY DOLLS will do a few shows in UK in April 2020. Tickets go on sale Friday, September 20. The dates are:
April 16 - South Shields, Hedworth Hall (w/ CRASHED OUT)
April 17 - Manchester, Club Academy (w/ VOMIT)
April 18 - London, Kentish Town Forum (w/ ANGELIC UPSTARTS)
For European tour dates, take a look at: thetoydolls.com
SEPT. 15, 2019
RATT WORKING ON NEW MATERIAL
RATT singer Stephen Pearcy has told The Morning Call in a new interview that the band has been writing new music. He said he is collaborating for the first time in years with bassist Juan Croucier, and even with new guitarist Jordan Ziff.
The vocalist describes the new material as something between the band's 1983 self-titled debut EP and the triple-platinum "Out Of The Cellar".
mcall.com/entertainment/lehigh-valley-music/mc-ent-ratt-interview-onecentre-square-easton-20190911-nmhb47th7fhm3jsypehjvjfwom-story.html therattpack.com
SEPT. 14, 2019
UDO DIRKSCHNEIDER TO PERFORM ACCEPT'S "METAL HEART" ALBUM AT NEXT YEAR'S WACKEN OPEN AIR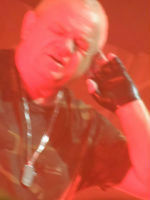 Former ACCEPT singer Udo Dirkschneider will celebrate the 35th anniversary of the band's "Metal Heart" album by performing it in its entirety at next year's edition of the Wacken Open Air festival, set to take place July 30 to August 1, 2020 in Wacken, Germany. He also promises a big surprise for the show.
In addition, Udo and his U.D.O. band will once again perform with the music corps of the German Armed Forces.
Also, a joint album with exclusively new songs will be released in mid-2020.
udo-online.com wacken.com
GENE SIMMONS TO UNDERGO MEDICAL PROCEDURE
KISS has been forced to postpone tonight's (Sept. 14) concert at USANA Amphitheatre in Salt Lake City. Bassist/vocalist Gene Simmons tweeted yesterday (American time): "Apologies to the fans in Salt Lake City. We will come back and do the show at a later date. The truth is, I have to fly to LA to do a medical procedure. Nothing serious. But it must be taken care of now. Thank you for your good wishes. All is well."
Earlier in the month, KISS postponed its shows in Oakland and Los Angeles. The date at Oakland Arena, originally set for September 16, is now listed on the venue web site as March 6. The date at Staples Center in Los Angeles, originally set for September 20, now takes place March 4. The only reason given for moving the Oakland and Los Angeles performances was "unforeseen scheduling issues."
SEPT. 13, 2019
SLAYER TO RELEASE "THE REPENTLESS KILLOGY" MOTION PICTURE AND LP/CD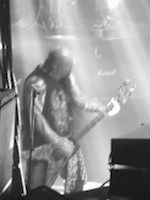 SLAYER in conjunction with Nuclear Blast Records and Prime Zero Productions, announces "Slayer: The Repentless Killogy" motion picture and companion LP/CD, "The Repentless Killogy, Live At The Forum in Inglewood, CA".
Coming November 8, the narrative short film paired with SLAYER's entire performance of its August 5, 2017 concert at the Los Angeles Forum will be available digitally and on Blu-ray, and the soundtrack from that concert will be released as both a 2-disc vinyl and 2-CD packages. In addition to the standard black vinyl, 8 limited-edition colored vinyl configurations will be available.
Trailer: youtu.be/ECfB-XhyJhE
slayer.net
DEE SNIDER IS TAKING A BREAK


Dee Snider says that he is "taking a break" from performing live - and he isn't sure if and when he will return.
The TWISTED SISTER frontman has spent much of the past year playing sporadic shows in support of his latest solo album, "For The Love Of Metal", which came out in July 2018.
deesnider.com ..and in related news: TWISTED SISTER will reunite for 2 days and nights this fall to celebrate the 35th anniversary of the band's classic album "Stay Hungry". Dee Snider, Jay Jay French, Eddie Ojeda and Mark "The Animal" Mendoza will be together again at the Spooky Empire horror-themed convention in Tampa, Florida for a very exclusive, one-time-only gathering. All 4 members will be available for autographs on Friday, November 1 and Saturday, November 2. And there will also be a question-and-answer sessions and photo ops.
A limited-edition TWISTED SISTER commemorative "Stay Hungry" 35th-anniversary coin will be available at the show. Tickets are available now at spookyempire.com
NEW ALBUM WITH THE WHO IN NOVEMBER
THE WHO is back with its first new album in 13 years, titled "Who", due for release on November 22. A new single, "Ball And Chain", is now available on all streaming services.
thewho.com
THE HELLACOPTERS ANNOUNCES SOUTH AMERICAN DATES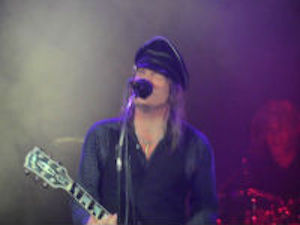 Swedish rock band The HELLACOPTERS are going to South America for 3 shows in March 2020. The dates are:
March 12 Chile, Santiago - Blondie
March 13 Argentina, Buenos Aires - Teatro Flores
March 14 Brazil, Sao Paulo - Fabrique Club
hellacopters.com solidmusice.com
SEPT. 12, 2019
SKITSYSTEM AND MARTYRDÖD TO PLAY IN BELGIUM AND THE NETHERLANDS
Swedish crust punk bands SKITSYSTEM and MARTYRDÖD will be playing in Belgium and the Netherlands in January 2020. The dates are these:
Jan 17 - Magasin4, Brussels, BE
Jan 18 - Iduna: Drachten Deathfest, Drachten, NL
Jan 19 - Baroeg: Black Denim Fest, Rotterdam, NL
facebook.com/Skitsystem martyrdod.se
H.E.A.T AND CRASHDÏET TEAM UP FOR 2 SWEDISH SHOWS
Swedish melodic hard rockers H.E.A.T and sleaze rockers CRASHDÏET will do 2 shows together in Sweden in February 2020. Swedish hard rockers REACH will be opening act, and the exclusive dates are:
Feb 28 Stockholm, Fryshuset Klubben
Feb 29 Göteborg, Trädgår'n
Tickets go on sale this Friday, September 13 at: triffidanddanger.se
heatsweden.com crashdiet.org facebook.com/reachofficialsweden
SEPT. 11, 2019
LYKANTROPI SIGNS WITH DESPOTZ RECORDS
Swedish rock band LYKANTROPI has signed with the Swedish label Despotz Records.
Their 2 albums - "Lykantropi" and "Spirituosa" - will be re-released digitally, but also as limited edition CD and LP with bonus material.
A new album will arrive next year.
facebook.com/lykantropiband despotz.se
BACKYARD BABIES ANNOUNCES GERMAN AND UK TOUR DATES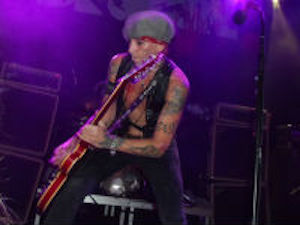 Swedish hard rock punks BACKYARD BABIES will return to Germany for 4 shows in January together with The BONES and The WILDHEARTS. General tickets on-sale on Friday, September 13. The dates are:
Jan 23 - Tante Ju, Dresden
Jan 24 - Im Wizemann, Stuttgart
Jan 25 - Live Music Hall, Köln
Jan 26 - Batschkapp, Frankfurt
After that BACKYARD BABIES will tour in the UK and Ireland with The WILDHEARTS and support act CKY. Tickets for that go on sale on Friday, September 13, and the dates are these:
Jan 28 - O2 Academy, Newcastle
Jan 29 - Limelight, Belfast
Jan 30 - QMU, Glasgow
Jan 31 - O2 Ritz, Manchester
Feb 1 - O2 Forum Kentish Town, London
Feb 3 - Tramshed, Cardiff
Feb 4 - O2 Institute, Birmingham
backyardbabies.com facebook.com/thebonesswe facebook.com/TheWildhearts cky.bigcartel.com
NEW ALBUM WITH GREEN DAY IN FEBRUARY
GREEN DAY is going to release a new album, "Father Of All Motherfuckers", on February 7, 2020.
greenday.com
NEW ALBUM WITH RAISED FIST IN NOVEMBER
Swedish hardcore veterans RAISED FIST will release their 7th album, "Anthems", on November 15 through Epitaph Records.
Listen to the first single, "Anthem": youtu.be/DYdBQC63ZdU
facebook.com/RaisedFistOfficial
SEPT. 10, 2019
LIVE ALBUM/DVD WITH TRIBULATION
Swedish metal band TRIBULATION will release a live album including a DVD, called "Alive & Dead At Södra Teatern", on November 15 via Century Media Records in Europe and Metal Blade Records in North America.
The pre-order for "Alive & Dead At Södra Teatern" will start on Friday, September 27. More details about the release formats will be unveiled soon..
facebook.com/Tribulationofficial centurymedia.com
ANGELUS APATRIDA ANNOUNCES BRAZILIAN TOUR
Spanish thrash metal band ANGELUS APATRIDA are going to Brazil in December for 6 dates. Support act will be HATEFULMURDER from Rio De Janeiro, and the dates are:
10.12 Porto Alegre, RS - Pier Pub
11.12 Florianopolis, SC - Celula Showcase
12.12 Curitiba, PR - Hangar Bar
13.12 Santos, SP - Boteco Valongo
14.12 Bueno Brandão, MG - Estancia Pé da serra do Pidico
15.12 São Paulo, SP - Fabrique Club
Tickets: xaninhodiscos.com.br
shop.angelusapatrida.com hatefulmurder.com
BONDED SIGNS WITH CENTURY MEDIA
German thrash metallers BONDED have signed a worldwide deal with Century Media Records.
Formed by scene veterans Bernd "Bernemann" Kost (guitar) and Markus "Makka" Freiwald (drums) in 2018 after their exit as longtime members of SODOM, musical partners Marc Hauschild (bass) and DESTROY THEM/ex-SUICIDAL ANGELS member Chris Tsitsis (guitar) were quickly added to the ranks in order to continue working on new own material as well as to develop the concept for a new entity, which was finally completed with the addition of ASSASSIN frontman Ingo Bajonczak (vocals) and consequently named BONDED.
centurymedia.com
DAVID LEE ROTH TO ROCK IN LAS VEGAS
David Lee Roth - frontman and voice of VAN HALEN - is coming to Las Vegas with his show "David Lee Roth: Rocks Vegas", which will take place at the House Of Blues Las Vegas with a residency beginning in January at Mandalay Bay Resort And Casino. Tickets go on sale Saturday, September 14, with presales beginning Tuesday, September 10.
"Rocks Vegas 2020" performance dates are:
January 8, 10-11
March 18, 20-21, 25, 27-28
davidleeroth.com
SEPT. 9, 2019
JIZZY PEARL IS BACK IN QUIET RIOT
QUIET RIOT has parted ways with singer James Durbin and has replaced him with Jizzy Pearl. Pearl previously fronted QUIET RIOT from 2013 until October 2016, when he was briefly replaced by Seann Nichols, who played only 5 shows with the group before the March 2017 arrival of "American Idol" finalist Durbin.
According to "Rock Talk With Mitch Lafon", Durbin left QUIET RIOT "to concentrate his time and efforts on his solo career"‬.
QUIET RIOT will release a new album, "Hollywood Cowboys", on November 8 via Frontiers Music Srl.
quietriot.band
SEPT. 8, 2019
DIAMOND HEAD WILL PLAY "LIGHTNING TO THE NATIONS" 40TH ANNIVERSARY SHOWS IN 2020
Guitarist Brian Tatler of British metal legends DIAMOND HEAD says the band will commemorate the 40th anniversary of their seminal "Lightning To The Nations" debut in 2020 with shows where they will perform the album in full.
diamondheadofficial.com
SEPT. 7, 2019
CHARTA 77 RECORDING NEW ALBUM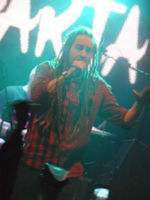 Swedish punk rock veterans CHARTA 77 has entered the studio to record a new album.
facebook.com/charta77band
SEPT. 6, 2019
CRASHDÏET ANNOUNCES SWEDISH TOUR DATES
Swedish sleaze rockers CRASHDÏET will do 3 club shows in Sweden in November:
Nov. 2 - Palatset, Linköping
Nov. 15 - Nöjesfabriken, Karlstad
Nov. 16 - Denim And Leather, Jönköping
They will also do a show at Vulkan in Oslo, Norway on November 23.
Tickets and more dates at: crashdiet.org
KISS POSTPONES STAPLES CENTER CONCERT IN LA
Due to "unforeseen scheduling issues", the KISS tour concert scheduled for September 20 at Staples Center in Los Angeles has been postponed. The new date for this event will be March 4, 2020.
Tickets for the original show will be valid for the new date.
kissonline.com
ROB HALFORD TO RELEASE NEW CHRISTMAS ALBUM
In time for this holiday season, JUDAS PRIEST frontman Rob Halford will be releasing an all-new album, titled "Celestial", on October 18 via Legacy Recordings. A day later, he will be signing CD or LP purchases of the album at FYE Arizona Mills at 2:00 p.m in Tempe, Arizona.
Credited to ROB HALFORD WITH FAMILY & FRIENDS, the album mixes holiday classics with all-new compositions.
Pre-order here: robhalford.shop.musictoday.com/store
AEROSMITH ADDS MORE DATES TO LAS VEGAS RESIDENCY
AEROSMITH has extended its Las Vegas residency with 15 more dates in early 2020 due to "extraordinary demand".
According to Live Nation, the band's "Deuces Are Wild" residency at Park Theater at Park MGM will return for more shows in January, February, May and June next year, with tickets going on sale Friday, September 13.
The new dates going on sale are:
January 2020: 29, 31
February 2020: 3, 5, 8, 10, 13, 15
May 2020: 20, 23, 25, 28, 30
June 2020: 2, 4
aerosmith.com
SEPT. 5, 2019
NEW LIVE RELEASE FROM TOTO
TOTO has been touring the globe over the course of 2018-2019 in celebration of the band's 40th anniversary. Along the way, they performed in front of well over a million fans across Europe, North America, Asia, Australia, New Zealand, and even Indonesia.
On September 13, Eagle Rock will release TOTO's "40 Tours Around The Sun" via digital audio and digital video. On September 20, the title will be available as a 2-CD and 3-LP set. On November 15, the DVD and Blu-Ray will be available.
This live performance was recorded in front of a sold-out crowd exceeding 18,000 fans on March 17, 2018 at the Ziggo Dome in Amsterdam.
For upcoming tour dates, check out: totoofficial.com
THE PROFESSIONALS ANNOUNCES UK/EUROPEAN TOUR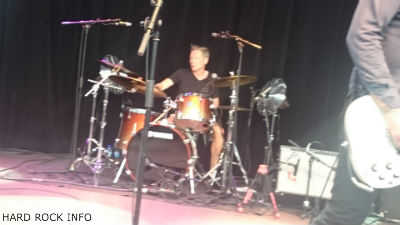 Reunited punk rockers The PROFESSIONALS (with Paul Cook from SEX PISTOLS) have announced a tour in October. The tour kick off in UK, where they will do 7 dates, and then continue to Belgium, Germany, Switzerland and the Netherlands.
For the exact dates etc., try: jointheprofessionals.net
JOSEPH THOLL TO RELEASE SOLO ALBUM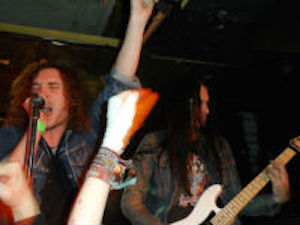 Swedish musician Joseph Tholl (VOJD/BLACK TRIP, ROBERT PEHRSSON'S HUMBUCKER, ex-ENFORCER) is going to release a solo album, entitled "Devil's Drum", on October 18 via High Roller Records.
On the album he get help from Swedish musicians like Robert Eriksson (The HELLACOPTERS), Jakob Ljungberg (SECOND SUN, ex-TRIBULATION), Stipen Karlsson (DIA PSALMA, MERCILESS), Tobias Lindkvist (ENFORCER), Pontus Tahir (DIA PSALMA) and Malin Stensson.
facebook.com/josephthollmusic hrrecords.de
SOLO BOX SET WITH FREDDIE MERCURY DUE IN OCTOBER
Set for release by Hollywood Records in North America and Mercury Records in the rest of the world on October 11, the "Never Boring" box set brings together for the first time a specially-curated selection of QUEEN singer Freddie Mercury's music, visuals and written and spoken words. It is a collection to jog the memory of fans, old and new, as to why Freddie remains such a beloved figure, nearly 30 years after his death. The set reminds us that Freddie was an exceptional singer, songwriter, performer and human being whose special kind of magic is captured in this exceptional collection of his solo work.
Taken from the very best original source material available, the full "Never Boring" collection contains 3 CDs with 32 tracks; a Blu-ray and DVD featuring 13 promo videos and interview; a 120-page 10"x10" hardback book full photos, many of them rare and unpublished, as well as thoughts and choice quotes from Freddie himself, and an introduction from Rami Malek, who earned an Oscar for his portrayal of Freddie in the film "Bohemian Rhapsody". Specially created insert packaging includes a double-sided poster containing an image of Freddie and an original work from synesthetic artist Jack Coulter inspired by the song "Mr. Bad Guy".
The 3 CDs include a new 12-track compilation of many of Freddie's greatest solo performances; a newly mixed 11-track special edition of "Mr. Bad Guy"; and the 9-track 2012 special edition of "Barcelona" featuring full orchestra.
The Blu-ray and DVD of Freddie's promos and his stage performances with Montserrat Caballé include 8 that have been painstakingly reassembled from the original 35mm film rushes to give them the best-ever visual and sound quality.
It will also be possible to buy and listen to the albums individually on CD, vinyl and on digital and streaming services.
THE CLASH TO REISSUE "LONDON CALLING" WITH SCRAPBOOK
The CLASH are going to release a new edition of their classic album "London Calling", called "The London Calling Scrapbook".
The new edition presents the album on a single CD along with a 120-page book, which includes previously unseen archive material, lyric notes, and other exclusive memorabilia.
"The London Calling Scrapbook" is out on November 15 via Columbia Records, and it's limited to 3,000 copies.
SEPT. 4, 2019
30TH ANNIVERSARY REISSUE OF MÖTLEY CRÜE'S "DR. FEELGOOD"
MÖTLEY CRÜE will celebrate the 30th anniversary of "Dr. Feelgood" by reissuing the album on November 29.
The anniversary edition will feature the original album along with studio demos. The deluxe edition will include the album on "coke bottle green" vinyl, CD, 3 7" picture discs, a doctor's bag, a prescription notepad, a deck of playing cards, a pair of drumstick pens, pin badges and guitar picks.
motley.com
DEAD KENNEDYS TO RE-RELEASE EARLY DEMOS
A few Record Store Days ago, American punk legends DEAD KENNEDYS released "Iguana Studios Rehearsal Tape". That was a recording from 1978 of the band from before their first album, that included several unreleased songs and drastically different renditions of released songs.
On September 27, the band will re-release the set on a wider scale, in vinyl, CD and digital formats via Manifesto.
deadkennedys.com manifesto.com
NEW EP WITH SODOM IN NOVEMBER
German thrash veterans SODOM will release a new 5-track EP, "Out of the Frontline Trench", on November 22 via SPV/Steamhammer.
The EP features 1 song from their upcoming album (due in 2020), 2 exclusive tracks just for this EP, 1 re-recording and 1 live track.
sodomized.info spv.de
NEW ALBUM WITH BOMBUS IN NOVEMBER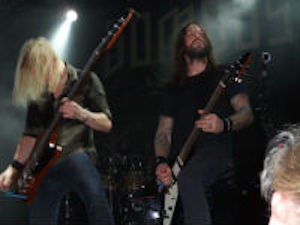 Swedish metal band BOMBUS will release their 4th album, "Vulture Culture", on November 15 via Century Media Records.
facebook.com/bombusmusic centurymedia.com
SLIPKNOT ANNOUNCES KNOTFEST MEXICO AND KNOTFEST COLOMBIA
Knotfest, the music and lifestyle phenomenon created by multi-platinum, genre-defining metal band SLIPKNOT, has announced the full lineups for its events in Mexico on November 30 and Colombia on December 6. SLIPKNOT will be headlining both events.
Knotfest Mexico will take place at Parque Deportivo Oceania and will mark SLIPKNOT's first ever performance in Mexico City. Another first for Knotfest Mexico this year is their new partnership with Forcefest as the 2 festival brands combine to create an epic weekend of heavy music at Knotfest x Forcefest. Joining headliners SLIPKNOT for Knotfest Mexico on Saturday, November 30 include EVANESCENCE, GODSMACK, BEHEMOTH, BULLET FOR MY VALENTINE, PAPA ROACH, 311, CARCASS, SUICIDAL TENDENCIES, STRATOVARIUS, NOTHING MORE and OF MICE & MEN. Forcefest, taking place on Sunday, December 1, will be headlined by Rob Zombie who will be joined by W.A.S.P., IN FLAMES, SAXON, ACCEPT, TESTAMENT, EXODUS, GHOSTEMANE and more..
Knotfest Colombia happens at Hipódromo De Los Andes in Bogotá on December 6. SLIPKNOT will headline the event for the first time and will be joined by a stellar line-up including BEHEMOTH, TESTAMENT, SAXON, ACCEPT, W.A.S.P., UNLEASHED, STRATOVARIUS, A.N.I.M.A.L. and more..
knotfestmx.com forcemetalfest.com knotfestcolombia.com
SEPT. 3, 2019
KREATOR ANNOUNCES CO-HEADLINE EURO TOUR WITH LAMB OF GOD


German thrash legends KREATOR are going on a co-headline European tour with American metal band LAMB OF GOD in Spring 2020. Special guests will be POWER TRIP, and tickets go on sale this Friday, September 6.
For dates, visit 1 of these sites: kreator-terrorzone.de lamb-of-god.com linktr.ee/powertriptx stateofunresttour.com
WATTIE OF THE EXPLOITED TO UNDERGO ANOTHER OPERATION
Due to singer Wattie having another operation, Scottish punk legends The EXPLOITED are canceling all their gigs up to October 24.
The band hope to be back gigging from there, depending on Wattie's state of health and recovery.
the-exploited.net
SEPT. 2, 2019
THE QUIREBOYS TO PLAY IN AUSTRALIA FOR THE FIRST TIME
British rock n roll veterans The QUIREBOYS will hit Australia for the very first time, with special guests PALACE OF THE KING, for 4 exclusive shows in the end of February 2020.
The dates are these:
February 20 The Gov, Adelaide
February 21 Factory Theatre, Sydney
February 22 Prince Bandroom, Melbourne
February 23 The Triffid, Brisbane
The boys has also announced a German tour in April. And those dates are:
April 13 Logo, Hamburg
April 14 Rockpalast, Bochum
April 15 Das Bett, Frankfurt
April 21 Backstage Club, München
April 22 Lux, Hannover
quireboys.com
NEW ALBUM WITH WOLFBRIGADE IN NOVEMBER
Swedish crust punks WOLFBRIGADE will release a new album, "The Enemy: Reality", in November via Southern Lord Records.
No exact date has been announced yet, but there will be a release party in Stockholm, Sweden on November 16 together with ASOCIAL.
facebook.com/lycanthropunks
SEPT. 1, 2019
SABATON INVOLVED IN CAR CRASH
2 days ago (Friday, Aug. 30) Swedish metal band SABATON were involved in a serious traffic incident upon their return from a video shoot in the Sahara desert in Tunisia. They are all broken, badly beaten, bleeding and stitched up, but happy to be alive and confident that they will be fully recovered over time.
Because of this they have to cancel their show in Poland today (Sept. 1). SABATON will be back with full force in October for the North American tour, and will return to Gdansk as soon as possible.
sabaton.net
AUG. 31, 2019
SEBASTIAN BACH TO REUNITE WITH ORIGINAL SKID ROW DRUMMER ROB AFFUSO
Sebastian Bach, who just kicked off a tour celebrating the 30th anniversary of SKID ROW's self-titled debut album, says that drummer Rob Affuso will join him for a few shows on the trek.
Read more here: popculture.com/celebrity/2019/08/30/sebastian-bach-gilmore-girls-reveals-how-he-got-show-would-return
sebastianbach.com
AUG. 30, 2019
NEW EP WITH MUNICIPAL WASTE IN OCTOBER
Virginia speed metal punks MUNICIPAL WASTE will release a new EP, "The Last Rager", on October 11 via Nuclear Blast.
municipalwaste.net nuclearblast.de
DISMEMBER'S PERFORMANCE AT SCANDINAVIA DEATHFEST TO BE PROFESSIONALLY FILMED AND RECORDED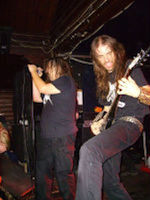 DISMEMBER's upcoming appearance at the Scandinavia Deathfest 2019 festival, set to take place October 11-13 at the Kraken Sthlm and Slaktkyrkan venues in Stockholm, Sweden, will be professionally filmed and recorded, presumably for future release.
DISMEMBER's lineup for the show will be as follows:
Matti Kärki - Vocals
David Blomqvist - Lead Guitar
Robert Sennebäck - Rhythm Guitar
Richard Cabeza - Bass
Fred Estby – Drums
Also scheduled to appear are BENEDICTION, CENTINEX, DEMILICH, DEMONICAL, ENTRAILS, GENERAL SURGERY, ROTTEN SOUND, UNANIMATED and many others.
dismember.se facebook.com/scandinaviadeathfest
AUG. 29, 2019
NEW DOCUMENTARY ABOUT DISCHARGE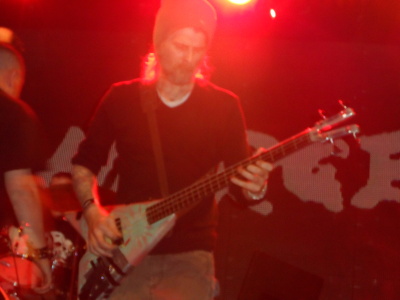 Last Data Productions are releasing a new documentary of British hardcore/punk legends DISCHARGE. The film features exclusive live footage and interviews, and will be released on DVD and Blu-ray in November 2019.
lostdataproductions.uk/discharge-documentary-release-coming-soon
AUG. 28, 2019
AT THE GATES ANNOUNCES EUROPEAN TOUR WITH NIFELHEIM AND DESERTED FEAR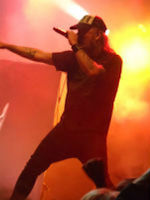 Swedish death metal legends AT THE GATES are going on a European tour with NIFELHEIM and DESERTED FEAR in December. The tour kicks off in Hamburg, Germany on December 8 and will last until December 21, when they will play in Antwerpen, Belgium. Other countries they will visit is Croatia, Italy, France, UK and the Netherlands.
Before the European tour AT THE GATES will be touring in Sweden in November, with VANHELGD on most of the dates.
For dates, try 1 of these for example: atthegates.se facebook.com/Nifelheim.Official desertedfear.de bandsintown.com/a/1366085
BON JOVI REVEAL TITLE OF NEW ALBUM
According to Variety, BON JOVI's next studio album will be titled "Bon Jovi: 2020". Jon Bon Jovi revealed the title of the follow-up to 2016's "This House Is Not For Sale" Tuesday night on board the "Runaway To Paradise" cruise.
bonjovi.com
PUTERAEON SIGNS WITH MIGHTY MUSIC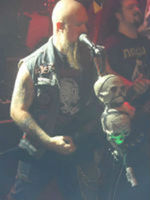 Swedish death metallers PUTERAEON has signed with Danish record label Mighty Music.
Singer/guitarist Jonas Lindblood has the following to say about the deal: "Our next album, on Mighty Music, will be released in 2020. The album will be a concept album based on the novel 'The call of Cthuluhu' by H.P. Lovecraft."
The band has since 2008 released 3 demos, 3 EPs and 3 albums. Jonas Lindblood has previously played with TAETRE.
puteraeon.com
AUG. 27, 2019
SOCIAL DISTORTION ANNOUNCE 40TH ANNIVERSARY SHOW
American punk rock n roll veterans SOCIAL DISTORTION have announced a show celebrating their 40th anniversary. The show happens on October 26 at FivePoint Ampitheatre in Irvine, CA. JOAN JETT AND THE BLACKHEARTS, Frank Turner, The DISTILLERS, EAGLES OF DEATH METAL and more have been announced to perform. Tickets go on sale Thursday, August 29.
socialdistortion.com
NEW ALBUM WITH ENTRAILS IN OCTOBER
Swedish death metallers ENTRAILS will release a new album, "Rise of the Reaper", on October 11 via Metal Blade Records.
Hear the first single, "Crawl In Your Guts", at: metalblade.com/entrails
Upcoming tour dates:
Aug. 31 – Malmö Massacre, Plan B, Malmö, Sweden
Oct. 11-13 – Scandinavia Deathfest at Kraken/Slaktkyrkan, Stockholm, Sweden
Jan. 17 – 2 Years Under the Sign of the Black Serpent at Matrix, Bochum, Germany
Jan. 18 – Drachten Deathfest at Drachten Poppodium, Iduna, Netherlands
Jan. 19 – Bambi Galore/Königsaal, Hamburg, Germany
facebook.com/Entrails666 metalblade.com
AUG. 26, 2019
MORBID ANGEL TO TEAM UP WITH WATAIN AND INCANTATION FOR U.S. TOUR
American death metal legends MORBID ANGEL will be touring in the States in November/December together with Swedish black metallers WATAIN and American death metal veterans INCANTATION.
"The 2019 USA Sickness Tour" begins November 21 in Houston, Texas and runs through December 21 in Fort Lauderdale, Florida. Tickets go on sale Thursday, August 29.
For dates, try 1 of these: morbidangel.com templeofwatain.com incantation.com
AUG. 24, 2019
ORANGE GODLIN DRUMMER DENIED ENTRY TO UNITED STATES
British stoner metal band ORANGE GOBLIN will play their previously announced U.S. dates without longtime drummer Chris Turner, who has been denied entry to America due to visa issues.
Ben, Martyn and Joe will still be travelling, and have fortunately found a substitute drummer, Mr. Chad Walls, who is learning the set in a few days and will spend all day Monday in a Manhattan rehearsal studio going over the songs ahead of the first show in NYC on Tuesday.
The tour dates are these:
Aug. 27 - New York, NY - Gramercy Theatre
Aug. 29 - Chicago, IL - Thalia Hall
Aug. 30 - Cookeville, TN - Muddy Roots
Aug. 31 - Dallas, TX - Gas Monkey
Sep. 01 - Austin, TX - Come And Take It Live
Sep. 02 - Los Angeles, CA - Regent Theater
orangegoblinofficial.com
NEW ALBUM WITH ALFAHANNE IN OCTOBER
Swedish dark metal rockers ALFAHANNE will release a new album, "Atomvinter" on October 4 via Indie Recordings.
Pre-order here: shop.indierecordings.no/search?q=alfahanne
facebook.com/alfahanneofficial facebook.com/indierecordings
AUG. 23, 2019
OZZY OSBOURNE VINYL BOX SET TO BE RELEASED IN NOVEMBER
Ozzy Osbourne will be celebrated with the first-ever definitive vinyl collection of all his original solo material.
Due out Friday, November 29 on Sony Legacy, "See You On The Other Side" includes: 173 songs total on 16 albums, each of which is 150-gram, hand-pressed multi-colored splatter vinyl, making each pressing unique. Many of the albums are previously unavailable or are currently out of print on vinyl. The collection also includes "Flippin' The B Side", a new collection of non-album tracks, which has never been pressed to vinyl before. In addition, "Black Rain", "Down To Earth" and "Scream" have never been pressed in the U.S., while "No More Tears" was remastered from the original flat analog album masters and is offered as a 2-LP set which will allow the album's songs to be uncompressed for the very first time ever on vinyl.
ozzy.com
NEW ALBUM WITH AIRBOURNE IN OCTOBER
Australian hard rockers AIRBOURNE will release their fifth studio album, "Boneshaker", on October 25 via Spinefarm Records.
airbournerock.com
AUG. 22, 2019
LEMMY'S LONG-LOST DUET WITH LYNDA KAY TO SEE LIGHT OF DAY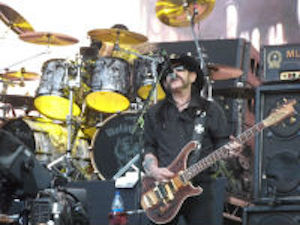 Singer-songwriter Lynda Kay has a new song coming out August 23 featuring the late great Ian "Lemmy" Kilmister of MOTÖRHEAD. The duet, titled "The Mask", is far from Kilmister's well-regarded metal fare. This poignant Willie Nelson-style ballad, paired with Kay's harmonious, yearning voice, reveals a glimpse of his melancholy side, reminiscent of Rick Rubin American Recordings with Johnny Cash. The song was believed to have been lost, but was recently recovered.
Kilmister had begun writing "The Mask" in 1979 and finished it with Kay in 2009. The track will be released as the first single from Kay's upcoming double album, "Black & Gold".
SLIPKNOT ANNOUNCES EUROPEAN TOUR WITH BEHEMOTH
SLIPKNOT has announced the full details of its early 2020 European tour.
The 28-date trek will kick off in Dublin on January 14, and will include 8 dates in the U.K. before playing 19 shows across continental Europe, with the final show taking place in Helsinki on February 24.
Support on the tour will come from Polish extreme metallers BEHEMOTH. Tickets go on sale on Friday, August 30.
For further details, try 1 of these: slipknot1.com behemoth.pl
THUNDERMOTHER ANNOUNCES SWEDISH DATES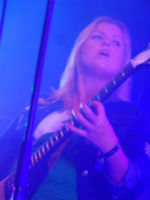 Swedish hard rocking women THUNDERMOTHER have announced 3 dates in Sweden with special guests FRONTBACK. The few dates are these:
Nov. 28 Motala - Bomber Bar
Nov. 29 Malmö - Live Concert Hall
Nov. 30 Helsingborg - The Tivoli
facebook.com/thundermother
THE STRANGLERS RETURN TO NEW ZEALAND
English rock veterans The STRANGLERS will make a return visit to New Zealand in mid-February next year, playing a trio of shows.
The tour kicks off in Christchurch at the Town Hall on Thursday, February 13, next is Wellington Opera House on Friday the 14th and finishing up at the Town Hall in Auckland on Saturday 15th.
Special guests at the gigs are New Zealand new wave band Mi-SEX. Tickets go onsale from 9am on Tuesday, August 27 here: www.plus1.co.nz/stranglers
thestranglers.co.uk
AUG. 21, 2019
NEW ALBUM WITH M:40 IN SEPTEMBER
Swedish crust punks M:40 will release a new album, "Arvsynd", on September 28.
Check out 1 of the songs, "In i Labyrinten", here: metalinjection.net/video/m40-rips-through-riffs-on-new-song-in-i-labyrinten?fbclid=IwAR3yKNjy1O40JviRgH_oWnEEaXE-K62kJ11lqgCjqFRDE_SLkYvo-dnfH4s
facebook.com/m40band
GLENN HUGHES CANCEL SOUTH AMERICAN TOUR
Due to the South American promoter failing to fulfill the required contractual obligations, birthday child Glenn Hughes (ex-DEEP PURPLE, BLACK SABBATH etc) will not be touring South America this September/October.
Glenn's management has been unsuccessful in reaching any solution with the promoter, and has reluctantly decided that the tour will have to be rescheduled into 2021 with a new South American partner.
The management are confident of securing a new tour period and will have news of this soon.
glennhughes.com
NEW VINYL COLLECTION WITH MIMIKRY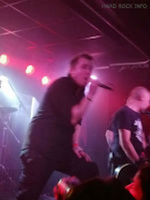 Swedish melodic punk rock veterans MIMIKRY will release a new collection, "The Birdnest Years", on October 25. It will be available on vinyl LP, and will feature songs from the albums they released on Birdnest Records between 2000 and 2005: "Automatiskt", "Visar Vägen", "Kryptonit" and "Uppsamlingsheatet".
You can pre-order the album here: sound-pollution.myshopify.com/products/mimikry-birdnest-years-lp?fbclid=IwAR0kd4NNxD78n8suVcSO8CNt5eZu8Da5bQV3o7lMQWFnpr424BIYDxYqDTE
facebook.com/mimikrysverige
AUG. 20, 2019
NEKROMATIX TO CELEBRATE 30 WITH NEW LIVE RELEASE
Danish/American psychobilly trio NEKROMANTIX celebrate their 30th anniversary with a new live release, entitled "3 Decades of Darkle". It will be released on Blu-ray, DVD, CD and digital on October 11 via Cleopatra Entertainment.
The show was filmed and recorded earlier this year at the Observatory Theater in Santa Ana, California. For more info and to pre-order: mvdshop.com/products/nekromantix-3-decades-of-darkle
nekromantix.net
TRIBULATION ARE GOING TO RUSSIA
Swedish metal band TRIBULATION are going to Russia for 2 shows in January next year. These are the dates:
Jan. 17 - Glastonberry, Moscow
Jan. 18 - Mod, St. Petersburg
facebook.com/Tribulationofficial
VENOM INC. FRONTMAN UNDERGOES HIP SURGERY
Former VENOM and current VENOM INC. singer and bassist Tony "Demolition Man" Dolan underwent hip surgery last week (Thursday, August 15) at a hospital in London. The frontman had postponed the procedure for the last 3 years due to the ongoing obligation with VENOM INC., causing him to be in constant pain, on and off stage. Dolan reports to Lords Of Metal that he is doing well and he had his first careful walk on crutches on the next morning. In the meantime, he is back home recovering.
facebook.com/lordsofmetal/posts/2341035722598700
CLOSE-UP BÅTEN 26 CANCELLED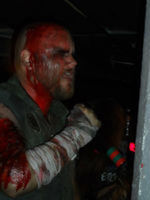 The metal cruise Close-Up Båten 26, which was supposed to sail on the Baltic Sea (Stockholm, Sweden to Åbo, Finland and back) between October 24-25, has been cancelled. Only 110 tickets has been sold so far, and headliner EYEHATEGOD has been forced to cancel all European dates after October 20.
Bands that was supposed to play include EYEHATEGOD, TRIBULATION, MONOLORD, F.K.Ü., VOKONIS etc.
You can read a full statement (in Swedish) here: facebook.com/events/408578036393923/permalink/455928338325559/
Next boat will be a punk cruise with ASTA KASK, NO FUN AT ALL, MIMIKRY, DE LYCKLIGA KOMPISARNA, GAMLA PENGAR, MASSGRAV, SIR REG, TWIN PIGS etc. That will happen on May 28-29, 2020.
facebook.com/CloseUpMagazine
AUG. 19, 2019
SONS OF APOLLO ANNOUNCES NORTH AMERICAN TOUR
American supergroup SONS OF APOLLO - featuring vocalist Jeff Scott Soto (Yngwie Malmsteen, JOURNEY, TALISMAN, W.E.T.), guitarist Ron "Bumblefoot" Thal GUNS N' ROSES), bassist Billy Sheehan (David Lee Rith, Mr. BIG, Steve Vai), keyboard player Derek Sherinian (Billy Idol, DREAM THEATER, Alice Cooper, Yngwie Malmsteen) and drummer Mike Portnoy (DREAM THEATER) - are going on a North American tour in January/February 2020 with special guest Tony MacAlpine. Tickets go on sale Wednesday, August 21 (except NJ, which is out now).
For dates, try: sonsofapollo.com
In related news, SONS OF APOLLO will release "Live With The Plovdiv Psychotic Symphony" as a triple album/DVD and Blu-ray on August 30 via InsideOut Music.
insideoutmusic.com
NO MORE KAI MARTIN & STICK!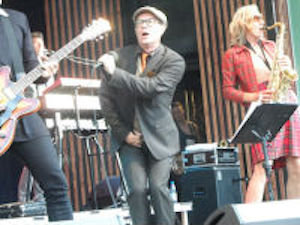 Swedish post punk band KAI MARTIN & STICK! have decided to quit. The concert with DOGSMILE at Bellmans Salonger in their hometown Göteborg is cancelled.
KAI MARTIN & STICK! started in the late 70s, and did their last show in 1985. In 2013 they reunited, and now it's over again.
KING DIAMOND ANNOUNCES NORTH AMERICAN TOUR AND REVEAL TITLE OF NEW ALBUM
KING DIAMOND is going to release the first new studio album in 12 years. The title will be "The Institute", and it will be released in 2020. The first single will arrive this fall.
In support of the new album, KING DIAMOND will embark on a North American tour with UNCLE ACID & THE DEADBEATS and IDLE HANDS in November/December. The dates can be found here: kingdiamondcoven.com
AUG. 17, 2019
RAJOITUS REVEAL NEW DRUMMER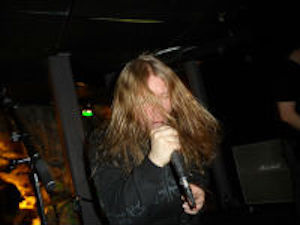 Jörgen Petterson (MÖGEL) is no longer the drummer in local (Borås, Sweden) hardcore/punk band RAJOITUS. Their former drummer Topi is back again (he played on the "Maailman Hautajainen" LP and the split 12" EP with UTANFÖRSKAPET).
RAJOITUS has been playing now and then since 1992, and even though they are from Sweden they sing in Finnish. The band have had several lineup changes through the years, and must have split up and come back something like 3-4 times (at least).
facebook.com/Rajoitus-230104593705422
AUG. 16, 2019
THE ADICTS POSTPONE AMERICAN DATES
Due to circumstances beyond their control, punk legends The ADICTS have been forced to rescedule their August shows in U.S.A. The shows will now take place in January/February 2020 instead. All tickets purchased for the 2019 August dates will be accepted for the rescheduled shows.
The new dates are:
Jan-27 Cleveland, OH - House of Blues
Jan-28 Detroit, MI - St. Andrews
Jan-29 Chicago, IL - House of Blues
Feb-1 St. Louis, MO - Delmar Hall
Feb-3 Atlanta, GA - Buckethead
Feb-4 Charlotte, NC - Underground
facebook.com/theadicts
30TH ANNIVERSARY EDITION OF WHITESNAKE'S "SLIP OF THE TONGUE"
WHITESNAKE scored the band's third consecutive platinum record with its 8th studio album, "Slip Of The Tongue". The album was originally released in November 1989, which means that it turns 30 this year. And Rhino is celebrating with several new versions, including a colossal 7-disc boxed set.
"Slip Of The Tongue: 30th Anniversary Edition" will be available on October 4. The 6CD/DVD collection includes a newly remastered version of the album, plus unreleased studio recordings, audio and video of the band's performance at the 1990 Monsters Of Rock festival, and a new interview with WHITESNAKE founder and lead singer David Coverdale. It comes in a 60-page hardbound book filled with rare memorabilia from the era.
Other versions of "Slip Of The Tongue" will also be available the same day, including a double-CD Deluxe Edition, which includes the newly remastered album expanded with a selection of rare and unreleased bonus tracks, and a double-LP Deluxe Edition, which features the newly remastered album along with a selection of unique bonus tracks. Also a single-disc version that includes the newly remastered album, along with single B-Sides plus alternate recordings. And the music will be available digitally as well.
rhino.com whitesnake.com
NEW ALBUM WITH DOWN 'N' OUTZ IN OCTOBER
DOWN 'N' OUTZ, the project headed up by DEF LEPPARD frontman Joe Elliott, is set to release its third studio album, "This Is How We Roll", on October 11 via UMC.
The band, featuring THE QUIREBOYS' Paul Guerin (guitar), Guy Griffin (guitar) and Keith Weir (keyboards), plus Share Ross (bass, VIXEN) and Phil Martini (drums, WAYWARD SONS), takes a different approach on the new album. This new album only features 1 cover version - The TUBES' "White Punks On Dope" - alongside 11 original Elliott-penned tracks.
downnout.net
AUG. 15, 2019
ASTA KASK ANNOUNCE SWEDISH TOUR DATES


This is where Swedish punk legends ASTA KASK will play in Sweden during this fall/winter:
Aug. 16 Uppsala - Uppsala Rumble/Katalin (w/ VÄRLDEN BRINNER and VÄSTERBRON)
‪Sept. 7 Borås - Pumphuset‬ (w/ MÖGEL and SLAVERIET)
‪Oct. 11 Gävle - Dirty Harry Rockbar‬
‪Oct. 12 Örebro - Örebro Punkfest‬ (w/ MOB 47, TROUBLEMAKERS etc)
‪Oct. 25 Skövde - Skövde In Rock Fest (w/ SKRAECKOEDLAN, LÅNGFINGER, ELECTRIC HYDRA etc)
‪Oct. 26 Borlänge - Mimikry 25 år/‬Liljan (w/ MIMIKRY)
‪Nov. 1 Eskilstuna - Halloween Meltdown (w/ AT THE GATES, DIA PSALMA, EXISTENZ and CALM)‬
Nov. 2 Östersund - Stuck On Live
Nov. 8 Halmstad - Halmstad Live
Nov. 9 Linköping - Palatset
facebook.com/astakaskofficial
GUS G. TO RELEASE DIGITAL LIVE EP
Greek guitar virtuoso Gus G. (FIREWIND, ex-Ozzy Osbourne) will release a new digital-only EP on September 20. "Live In Budapest - Part 1" consists of 4 tracks, recorded on the guitarist's headline European tour in support of his latest acclaimed album release, "Fearless".
You can pre-order the EP here: afmrec.de/LiveInBudapestPtI
gusgofficial.com
ANTI-NOWHERE LEAGUE SINGER ATTACKED
Last night (Aug. 14), British punk band ANTI-NOWHERE LEAGUE stated that vocalist Animal was recently attacked and injured. Apparently, someone smashed a pint glass, or something similar, across his face. The injury required a hospital stay and Animal is now recovering. However, the band is canceling their appearance at the BCN Beach Beer Chaos event this weekend.
facebook.com/antinowhereleague
AUG. 14, 2019
NEW ALBUM WITH SCREAMER IN OCTOBER
Swedish heavy metal band SCREAMER will release their 4th studio album, "Highway Of Heroes", on October 11 through The Sign Records.
The first single, "Caught In Lies", will be released on August 23.
The album release will be followed by a European tour in November.
facebook.com/wearescreamer facebook.com/thesignrecords
SPLIT SINGLE WITH SCUMBAG MILLIONAIRE AND THE DRIPPERS
Swedish action rockers SCUMBAG MILLIONAIRE and The DRIPPERS will release a split single on Friday, August 16. It will be available on 7" vinyl and digital.
You can pre-order it here: lux-noise.bandcamp.com/album/scumbag-millionaire-the-drippers-split?fbclid=IwAR0JRQVJHjC_c5FBs9n7i2fUmOm6-NmWZUDsCL-yI6MYkpotEpixJW6ufL8
facebook.com/ScumbagMillionaire thedrippers.com
NAZARETH RETURN TO SWEDEN IN APRIL
Scottish rock veterans NAZARETH will come back to Sweden in April 2020 for 3 shows on the following dates:
April 16 - Kulturhuset, Örebro
April 17 - Brux, Örnsköldsvik
April 18 - OSD, Östersund
More tour dates at: nazarethdirect.co.uk
METALLICA ANNOUNCES SOUTH AMERICAN TOUR
METALLICA are going to South America for 6 shows in April 2020 with special guests GRETA VAN FLEET.
More details at: metallica.com
DRAGONFORCE PARTS WAYS WITH BASSIST
DRAGONFORCE has parted ways with longtime bassist Frédéric Leclercq. He will play his last show with the band this weekend at Elb-Riot in Hamburg, Germany.
Filling in on bass for the U.S. leg of DRAGONFORCE's upcoming world tour will be musician and YouTube personality Stevie T (Steve Terreberry).
DRAGONFORCE will release its 8th full-length album, "Extreme Power Metal", on September 27.
dragonforce.com
AUG. 13, 2019
ASTA KASK, MOB 47 AND TROUBLEMAKERS CONFIRMED FOR ÖREBRO PUNKFEST 2019


Örebro Punkfest 2019 take place at Frimis Salonger in Örebro, Sweden on October 12. Confirmed acts are: ASTA KASK, MOB 47, TROUBLEMAKERS, VOICE OF A GENERATION and KATTHEM.
Pre-party with VÄNSTERNÄVEN, TRUBBEL and VÄRLDEN BRINNER at Watt in the same city on October 11.
facebook.com/events/331619764287882
NEW ALBUM WITH TOXIC HOLOCAUST IN OCTOBER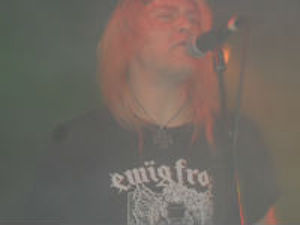 American thrash metal act TOXIC HOLOCAUST will release its long-awaited new album, "Primal Future: 2019", on October 4 via new Entertainment One (eOne).
toxicholocaust.com entertainmentone.com/artists
MEGAFORCE RECORDS CO-FOUNDER JONNNY Z TO RELEASE MEMOIR
Jonathan Zazula, known the world over as Jonny Z, tells all about his incredible life in a brand new book, titled "Heavy Tales: The Metal. The Music. The Madness. As Lived by Jon Zazula", scheduled for release on Tuesday, October 29.
This book is the detailed, never-before-told story of how Jonny Z founded legendary New Jersey-based label Megaforce Records with his wife, Marsha, and built a dynasty unmatched by others - forever changing the scope of heavy metal.
Pre-orders for standard and signed hardcover and paperback copies of "Heavy Tales" are now available via jonzazula.com, as well as digital retailers such as Amazon, Audible, Barnes & Noble and Ingram Content Group.
The ebook version will be available for pre-order soon, and will be released on Black Friday, November 29.
RED HOT CHILI PEPPERS BASSIST FLEA TO RELEASE MEMOIR IN NOVEMBER
RED HOT CHILI PEPPERS bassist Flea's memoir, "Acid For The Children", will be released on November 5 via Grand Central Publishing.
The book is 400 pages and features a foreword by Patti Smith.
facebook.com/flea
NEW ALBUM WITH BOTTLECAP NEXT MONTH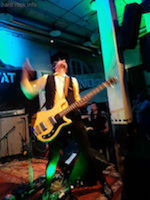 Swedish energetic punk rock trio BOTTLECAP will release a new album, "Off Pressure", on September 13 via Zorch Productions.
They will celebrate the album with a release party at a secret location in their hometown Göteborg on September 14.
facebook.com/bottlecapband
AUG. 12, 2019
NEW ALBUM WITH MAYHEM IN OCTOBER
Norwegian black metal legends MAYHEM will release their 6th studio album, entitled "Daemon", on October 25 via Century Media Records.
The pre-order for all formats will start on August 30 (detailed info on all different formats will be made available soon).
thetruemayhem.com centurymedia.com
NEW SINGLE WITH RAUBTIER LATER THIS MONTH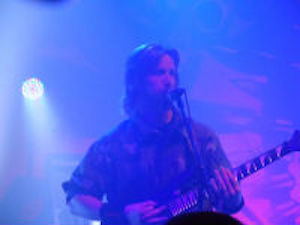 Swedish metal band RAUBTIER will release a new single, "Bunkern", on August 23. The song will be available on most streaming platforms.
You can pre-save it here: raubtier.ffm.to/bunkern
facebook.com/rovdjur
QUEENSRŸCHE ANNOUNCES SECOND EUROPEAN TOUR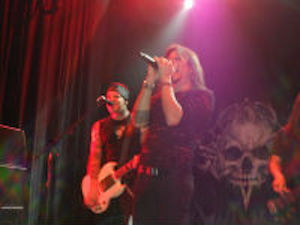 QUEENSRŸCHE have announced the second leg of their European tour, taking place between November 15 to December 8, with special guests FIREWIND and DARK SKY CHOIR.
For further details, go to: queensrycheofficial.com/tour-dates
AUG. 11, 2019
RAJOITUS ARE BACK AGAIN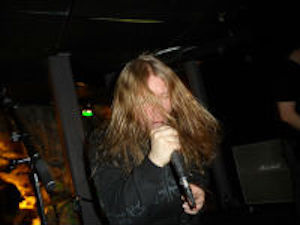 It looks like local (Borås, Sweden) hardcore/punk veterans RAJOITUS break up didn't last for too long this time either. They let us know, via Facebook, that they are back again with a new drummer (they forgot to tell us the name though).
facebook.com/Rajoitus-230104593705422
AUG. 10, 2019
BACKYARD BABIES FRONTMAN NICKE BORG ANNOUNCES SOLO TOUR IN SWEDEN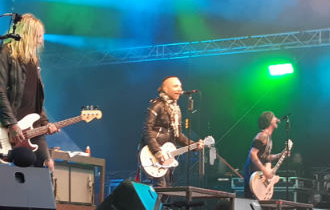 Nicke Borg, frontman for Swedish hard rockers BACKYARD BABIES, are going on an acoustic solo tour around Sweden in November, where he will perform songs from BACKYARD BABIES, NICKE BORG HOMELAND and some covers. There will also be a Q&A.
For dates, check out: facebook.com/nickeborghomeland
Nicke also plan to enter the studio later this year to record some new material with NICKE BORG HOMELAND.
NEW MINI-ALBUM WITH THE WILDHEARTS IN OCTOBER
The WILDHEARTS will release the "Diagnosis" mini-album on October 4 through Graphite Records.
The 6-track record will be released on 10" vinyl and CD.
thewildhearts.com
STRYPER'S MICHAEL SWEET TO RELEASE NEW SOLO ALBUM
STRYPER frontman Michael Sweet returns with his 10th solo LP, simply titled "Ten". The new album is scheduled for release on October 11 via Rat Pak Records in North America and Frontiers Music Srl in Europe.
"Ten" features an all-star guest lineup that includes Jeff Loomis of ARCH ENEMY, Todd La Torre of QUEENSRŸCHE, Andy James, Tracii Guns of L.A. GUNS, Rich Ward of FOZZY, Joel Hoekstra of WHITESNAKE, Gus G. of FIREWIND, Howie Simon, Ethan Brosh, Marzi Montazeri of EXHORDER, Will Hunt of EVANESCENCE , John O'Boyle, Mike Kerr and Ian Raposa of FIRSTBOURNE and more.
ratpakrecords.com frontiers.it
AUG. 9, 2019
BLOODBATH AND SKITSYSTEM CONFIRMED FOR MARYLAND DEATHFEST 2020
Maryland Deathfest XVIII have announced the final bands for next year's edition. They are BLOODBATH, EXHORDER, SKITSYSTEM, NEGATIVE APPROACH, COFFINS and ZOMBIE ASSAULT.
Among the other acts that will appear are: ANTICHRIST, AT WAR, BIRDFLESH, CADAVER, CANCER, CEREBRAL ROT, DEATH STRIKE, DISMEMBER, FISTULA, GENERAL SURGERY, GRAVEYARD (Spain), IMPALED, MASSACRE, NIFELHEIM, ONSLAUGHT, SPITE, SUFFOCATION, VIO-LENCE etc. etc.
Maryland Deathfest happens in Baltimore, MD, USA on May 21-24, 2020. More info at: deathfests.com
AUG. 8, 2019
THE BOYS ARE COMING TO SCANDINAVIA NEXT MONTH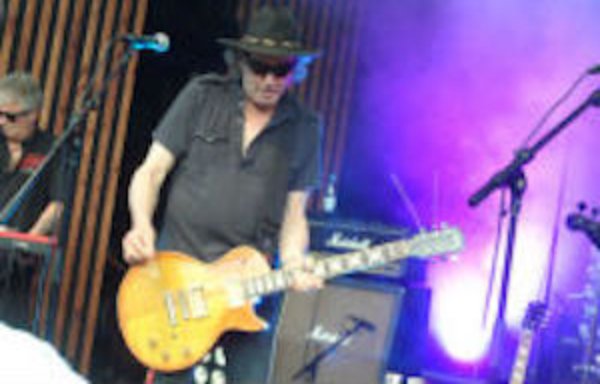 British pop punk legends The BOYS are doing a few shows in Sweden and Norway in September. The dates are these:
Sept. 12 - Musikens Hus, Göteborg, Sweden (w/ The PAST, CITY SAINTS)
Sept. 13 - ?, Eskilstuna, Sweden
Sept. 14 - Rockfickan, Hova, Sweden
Sept. 20 - ?, Oslo, Norway
Sept. 21 - ?, Trondheim, Norway
theboys.co.uk
AUG. 7, 2019
NEW SINGLE WITH TYGERS OF PAN TANG NEXT MONTH
On September 27 NWoBHM legends TYGERS OF PAN TANG will release a new single, "White Lines", via Mighty Music. It's the first single from the upcoming album, "Ritual", which will be released in November.
"White Lines" will be released digital as well as in a limited edition 12" vinyl edition (limited to 500 copies), with an exclusive B-side being a new recording of the classic TYGERS OF PAN TANG song "Don't Touch Me There", which celebrates its 40-year anniversary this year. This new version features guitar solos from band member Robb Weir, Micky Crystal, former member and producer Fred Purser, as well as producer Soren Andersen.
tygersofpantang.com mightymusic.dk
BILLY IDOL ANNOUNCE AUSTRALIAN DATES
Billy Idol will do 3 shows in Australia in January/February. The dates are:
Jan. 29 - Australian Open's 2020 AO Live Stage, Melbourne
Jan. 31 - Riverstage, Brisbane
Feb. 1 - Hordern Pavilion, Sydney
Pre-sale for Brisbane and Sydney start on August 13. Public on-sale start August 16. Ticket info for Melbourne to be announced in October.
billyidol.net
DIMMU BORGIR CANCEL BLOODSTOCK OPEN AIR DUE TO ILLNESS
DIMMU BORGIR has been forced to cancel its appearance at this weekend's Bloodstock Open Air festival due to an illness within the band.
Read more here: facebook.com/dimmuborgir
AUG. 6, 2019
SUNSET STRIP LEGEND LIZZIE GREY HAS DIED
Sunset Strip music legend and long-time SPIDERS & SNAKES front man Lizzie Grey - probably best known for penning the MÖTLEY CRÜE song "Public Enemy #1" - passed away in his sleep yesterday (Aug. 5) at a Las Vegas hospital. Lizzie (aka Stephen Perry) had long been suffering from a rare brain disorder known as Lewy Body Disease and had been undergoing treatment for years.
Lizzie Grey first hit the Hollywood spotlight in the late 70s with the band LONDON, that he formed with Nikki Sixx - a band that Sixx would soon depart to form his own band MÖTLEY CRÜE. Grey remained on and off with LONDON for the next decade, recording several albums before leaving the very band that he founded in 1988 to start another band called ULTRA POP. ULTRA POP recorded 2 critically-acclaimed albums back to back in 1988 and 1989, before changing the name of the band to SPIDERS & SNAKES in 1990. From 1990 to 2017, SPIDERS & SNAKES recorded 9 studio albums, a cover song compilation album, as well as a live album. In 2018, with Lizzie's progressing complications from Lewy Body Disease, the band collectively decided to call it quits rather than moving on without Lizzie.
SPIDERS & SNAKES surviving band members Phil St Vincent (bass and vocals), Chris Sheridan (guitar and vocals) and Yasui (drums and vocals) will reunite for 1 night this fall/winter at the legendary Whisky A Go Go in Hollywood to raise money and awareness for Lewy Body Disease. An announcement on the date and its specifics will be posted on: facebook.com/Spiders-and-Snakes-208670952570091
For more information on how to donate money towards finding a cure for Lewy Body Disease, please visit lbda.org
MUSTASCH ANNOUNCES NEW EUROPEAN TOUR DATES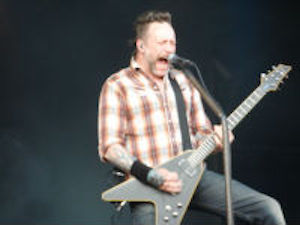 Swedish hard rockers MUSTASCH have announced a new European tour in November, with support from MOTORJESUS and DYNAMITE. Mainly dates in Germany, but also some dates in Hungary, Poland, Switzerland, the Netherlands and Belgium.
For more details, try: mustasch.net
AUG. 5, 2019
STONE TEMPLE PILOTS TEAM UP WITH RIVAL SONS FOR U.S. TOUR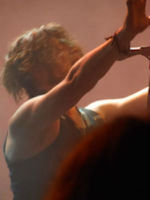 STONE TEMPLE PILOTS will team up with RIVAL SONS for a tour in the States in September/October. For dates and other details, visit: stonetemplepilots.com or rivalsons.com
AUG. 4, 2019
JUDAS PRIEST, AMON AMARTH AND MERCYFUL FATE CONFIRMED FOR WACKEN OPEN AIR 2020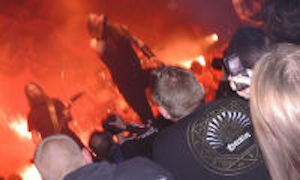 The first confirmed bands for next year's edition of Wacken Open Air have been announced. And among these artists are JUDAS PRIEST, AMON AMARTH, MERCYFUL FATE, SODOM, AT THE GATES, HYPOCRISY, DEATH ANGEL, VENOM, SICK OF IT ALL, BEAST IN BLACK and NERVOSA.
The festival take place on July 30 to August 1, 2020 in Wacken, Germany. Pre-sale begins tomorrow (Monday, Aug. 5).
wacken.com
SHAM 69 AND G.B.H. CONFIRMED FOR REBELLION 2020
British punk festival Rebellion have announced the first acts for next summer. They are SHAM 69, G.B.H., DICKIES, TOXIC REASONS, COLERA, The CRAVATS, FIRE EXIT, A HEADS, DEDO PODRE and BILLYCLUB.
The festival will take place at the Winter Gardens in Blackpool, England on August 6-9, 2020.
rebellionfestivals.com
AUG. 3, 2019
SPIDERS GUITARIST JOHN HOYLES TO RELEASE SOLO ALBUM
Swedish guitarist John Hoyles, currently in SPIDERS and former member of WITCHCRAFT, will release a solo album, "Night Flight", on September 27 via Bad Omen Records.
This album is actually a re-release. The first edition was just released in a limited editon of 500 copies, which sold out in less than a week. And the record label, Crusher Records, was closed down before any new copies could be made.
The new edition of the album will include a brand new song, "Highwire".
johnhoyles.bandcamp.com bad-omen-records.com
OLD JUDAS PRIEST DRUMMER TO PERFORM "UNLEASHED IN THE EAST" ALBUM FOR 40TH ANNIVERSARY
LES BINKS' PRIESTHOOD, the band featuring former JUDAS PRIEST drummer Les Binks, will celebrate the 40th anniversary of JUDAS PRIEST's classic live album "Unleashed In The East" by performing the LP live at select shows in the U.K. and the rest of Europe.
Put together specifically to play the material from Les's era with JUDAS PRIEST, LES BINKS' PRIESTHOOD also features guitarists Simon J. Pinto and Gus Mark, bassist Paul Smith and vocalist Matt Young.
Binks played drums on the JUDAS PRIEST albums "Stained Class", "Killing Machine" (aka "Hell Bent For Leather" in some countries) and "Unleashed In The East".
AUG. 2, 2019
MERCYFUL FATE BASSIST TIMI HANSEN IS BATTLING CANCER
MERCYFUL FATE bassist Timi Hansen has revealed that he is battling cancer.
Hansen went public with his diagnosis after it was announced that he wouldn't participate in MERCYFUL FATE's 2020 reunion. Filling in for him will be ARMORED SAINT and FATES WARNING bassist Joey Vera.
NEW 7" SINGLE WITH GHOST IN SEPTEMBER?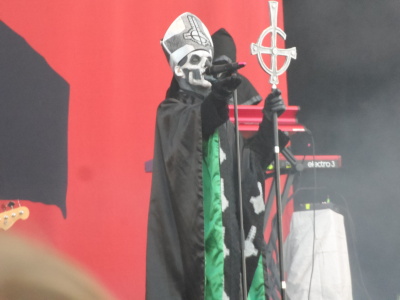 According to HMV and FYE, GHOST will release a 2-song 7" single, "Kiss The Go-Goat / Mary On A Cross", on September 13. Also apparently scheduled on the same day is the arrival of the deluxe version of the band's latest album, 2018's "Prequelle", possibly including the same 2 tracks.
GHOST has not yet confirmed the release of any new material, but frontman Tobias Forge said in a November 2018 interview that fans could be hearing fresh music from the band before the end of this year.
ghost-official.com
THE DISTILLERS CANCEL TOUR DATES DUE TO HAND INJURY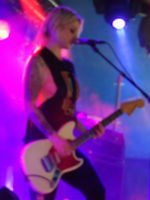 American punk band The DISTILLERS' continued run of shows following last year's reunion has hit a snag, which has forced them to cancel their entire run of August dates. Per a post via their Instagram, drummer Andy Granelli suffered an accident which severaly lacerated his right hand, requiring a significant amount of stitches and associated recovery.
facebook.com/ABandCalledTheDistillers
AUG. 1, 2019
ANVIL TO PLAY IN JAPAN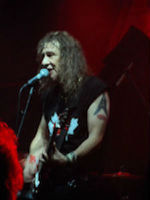 Canadian heavy metal legends ANVIL are going to Japan in November for 2 shows. The dates are:
Nov. 7 - Club Seata, Kichijoji
Nov. 8 - Shinjuku Zirco, Tokyo
anvilbook.co.uk
FOREIGNER ANNOUNCES LAS VEGAS RESIDENCY
FOREIGNER will headline a 10-show residency beginning in January next year at The Venetian Resort in Las Vegas, Nevada. Tickets go on sale starting Friday, August 9. Shows will be at 8 p.m., and the dates are:
January 2020: 24, 25, 29, 31
February 2020: 1
April 2020: 17, 18, 22, 24, 25
foreigneronline.com
IRON MAIDEN'S ADRIAN SMITH TO PUBLISH AUTOBIOGRAPHY
Several online book retailers, including Google, Adlibris, Lehmanns and various Amazon sites, are advertising an upcoming autobiography from IRON MAIDEN guitarist Adrian Smith. Titled "Monsters Of River And Rock: My Life As Iron Maiden's Compulsive Angler", the 288-page book will be released in May 2020 via Ebury, the non-fiction specialists of Penguin Random House.
WOODSTOCK 50 IS OFFICIALLY CANCELED
Woodstock 50 has officially been canceled. Michael Lang, a co-founder of the original 3-day concert, called off the event after attempting to move it to Maryland.
Earlier this month, organizers attempted to relocate the festival to Maryland's Merriweather Post Pavilion after 4 failed attempts to stage the concert at Vernon Downs in Vernon, New York.
Woodstock 50 was originally slated to take place in Watkins Glen, New York, but the show ran into financial trouble in late April when its main investor pulled out. Following that, Woodstock 50 was hit with more defeats, including the loss of the Watkins Glen location, 3 different producers quitting, and contractual breaches.
Among the artists that were originally scheduled to perform at Woodstock 50 were The RACONTEURS, Robert Plant, GRETA VAN FLEET, RIVAL SONS etc.
MERCYFUL FATE TO REUNITE FOR COPENHELL 2020
The legendary Danish heavy metal band MERCYFUL FATE will make a spectacular return at next year's Copenhell festival in Copenhagen, Denmark. And there will be more festival apperances during next summer.
The band will perform with the "9" lineup, featuring Hank Shermann (guitar), King Diamond (vocals), Bjarne T. Holm (drums), Mike Wead (guitar) and Joey Vera (bass). Joey Vera (ARMORED SAINT, FATES WARNING) was asked to fill in for Timi Hansen, who is currently away.
The set list will only consist of songs from the very first mini LP, the "Melissa" and "Don't Break The Oath" albums, plus some brand new songs written specifically in that very same style.
The festival happens on June 17-20, 2020.
copenhell.dk
NEW ALBUM WITH HAWKWIND IN OCTOBER
HAWKWIND are going to release a new album, "All Aboard The Skylark", on October 25 through Cherry Red Records.
hawkwind.com cherryred.co.uk