Yesterday's news..


OCTOBER 20, 2017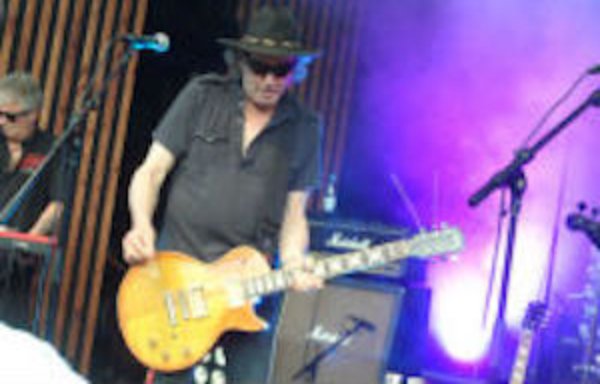 THE BOYS AND THE EXPLOITED CONFIRMED FOR PUNK & DISORDERLY
The BOYS, The EXPLOITED, ANGELIC UPSTARTS, VARUKERS, CHRON GEN and LOS FASTODIOS are some of the bands that are confirmed for the Punk & Disorderly festival in Berlin, Germany on April 20-22, 2018.
More info at punk-disorderly.de
LOCAL HARD ROCK VETERAN JOSÉ SANCHEZ HAS DIED
It looks like that fucking cancer has taken another life.. This time it's local (Borås, Sweden) hard rock singer José Sanchez (SANCHEZ, EMPIRE SAINT etc.) that has died.
I didn't know him, but I remember that he always laughed when I asked him for a CD for review. So he obviously didn't know who I was or what I was doing. Or maybe he didn't believe me..
Take Me To The Top


OCTOBER 19, 2017
NEW LIVE RELEASE WITH WHITESNAKE IN NOVEMBER
WHITESNAKE are going to release "The Purple Tour (Live)" on CD/DVD, CD/Blu-ray, CD, LP and download on November 24.
Read more about it here: whitesnake.com/purple-tour-live
Ther will also be a 300-page book about that tour, which you can read more about here: whitesnake.com/the-purple-tour-book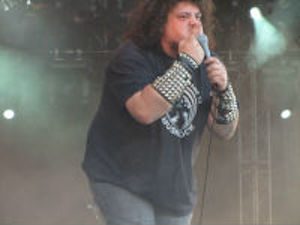 SONATA ARCTICA, EXODUS, BULLET AND THE KRISTET UTSEENDE CONFIRMED FOR METALLSVENSKAN 2018
SONATA ARCTICA, EXODUS, BULLET AND The KRISTET UTSEENDE are the first acts to be confirmed for the Metallsvenskan music and football festival in Norrköping, Sweden on June 15-16, 2018.
More info at metallsvenskan.net MORBID ANGEL CANCEL EUROPEAN TOUR
American death metal legends MORBID ANGEL have canceled their European tour in November/December "due to continued problems with the U.S. State Department and passport issues".
morbidangel.com 40TH ANNIVERSARY EDITION OF RUSH'S "A FAREWELL TO KINGS"
On December 1, progressive rock legends RUSH will release a new and expanded edition of the landmark album "A Farewell To Kings" — the 5th studio album originally released in 1977.
"A Farewell To Kings - 40th Anniversary" will be available to fans in 4 distinct configurations, including Super Deluxe Edition, 3-CD Deluxe Edition, 4-LP Deluxe Edition, and the Deluxe Digital Edition.
You can pre-order it now from rushbackstage.com NEW BALLADS COMPILATION WITH SCORPIONS IN NOVEMBER
German hard rock veterans SCORPIONS will release a new compilation album, "Born To Touch Your Feelings - Best Of Rock Ballads", on November 24. The effort will include 17 of the band's most famous ballads plus 2 new songs which were recorded this past summer.
the-scorpions.com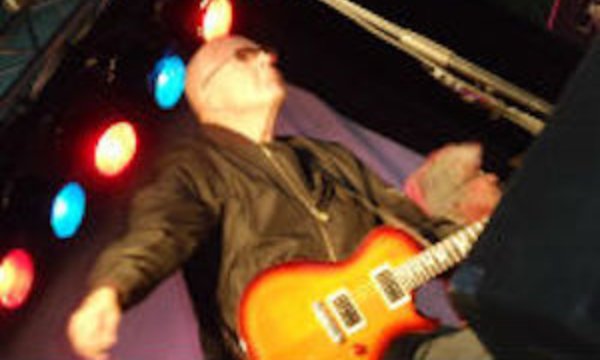 NATIONALTEATERN ARE BACK AGAIN, SWEDISH TOUR NEXT YEAR
Swedish cult rock band NATIONALTEATERN said never again in 2014, but now they are back once again to celebrate their 40-year anniversary in 2018 with a tour in Sweden. And the "exclusive" dates are these:
Feb. 9 - Jönköping, Konserthus
Feb. 10 - Växjö, Konserthus
Feb. 16 - Kalmar, Kalmarsalen
Feb. 17 - Borås, Åhaga
Feb. 22 - Halmstad, Halmstads teater
Feb. 23 - Västerås, Konserthus
Feb. 24 - Uppsala, Konsert & Kongress
Mar. 2 - Norrköping, Louis De Geer
Mar. 3 - Örebro, Conventum
Mar. 6 - Stockholm, Cirkus
Mar. 8 - Göteborg, Konserthus
Mar. 16 - Malmö, Kulturbolaget
Apr. 6 - Linköping, Konsert & Kongress
Apr. 7 - Karlstad, CCC
Tickets for most of the dates are available at Ticketmaster.
Until then original member Ulf Dageby will be working on a new album with ULF DAGEBY BAND, which will be titled "Tillbaka Till Noll".
Take Me To The Top


OCTOBER 18, 2017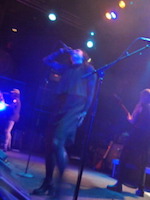 THE BABOON SHOW ANNOUNCES EUROPEAN TOUR DATES
Swedish punk rockers The BABOON SHOW are going on a European tour from March to April 2018. Unfortunately mainly Spain and Germany (so far), but they will probably add more dates soon.
For dates, tickets and other information, check out thebaboonshow.com
A new album, entitled "Radio Rebelde", will be released on February 16, 2018. QUEENS OF THE STONE AGE ANNOUNCES MORE NORTH AMERICAN TOUR DATES
QUEENS OF THE STONE AGE have added some more tour dates for 2018 to their schedule. Tickets for these shows go on sale Friday, October 27, and the dates are:
Jan. 22 - Save On Foods Memorial Centre, Victoria, BC
Jan. 24 - Pacific Coliseum, Vancouver, BC
Jan. 25 - KeyArena at Seattle Center, Seattle, WA
Jan. 26 - Rose Quarter – Veterans Memorial Coliseum, Portland, OR
Jan. 27 - Hult Center For the Performing Arts – Silva Concert Hall, Eugene, OR
Jan. 29 - Selland Arena at Fresno Convention Center, Fresno, CA
Jan. 30 - Sacramento Memorial Auditorium, Sacramento, CA
Feb. 01 - Bill Graham Civic Auditorium, San Francisco, CA
Feb. 16 - The Cosmopolitan of Las Vegas – The Chelsea, Las Vegas, CA
Feb. 17 - The Forum, Los Angeles, CA
More dates can be found at qotsa.com DAVID GLEN EISLEY AND CRAIG GOLDY GOT A NEW BAND TOGETHER
Singer David Glen Eisley and guitarist Craig Goldy (RESURRECTION KINGS, ex-DIO), both formerly of GIUFFRIA, have joined forces again in EISLEY/GOLDY, a partnership which sees the 2 artists bring back the signature sound that launched their careers in the early 80s.
EISLEY/GOLDY's debut album, "Blood, Guts And Games", will be released on December 1 via Frontiers Music Srl.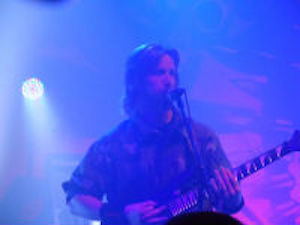 RAUBTIER FRONTMAN TO RELEASE SOLO ALBUM IN NOVEMBER
RAUBTIER frontman Pär Hulkoff will release his first solo album, "KVEN", under the name HULKOFF via Faravid Recordings/Playground Music on November 17. HULKOFF CONFIRMED FOR SABATON OPEN AIR
HULKOFF (Pär Hulkoff from RAUBTIER) is the first act to be confirmed for next year's Sabaton Open Air, which will take place in Falun, Sweden on August 15-18, 2018. SABATON will also play of course..
More info at sabatonopenair.net NEW ALBUM WITH STARBLIND IN NOVEMBER
Swedish heavy metal band STARBLIND will release a new album, "Never Seen Again", on November 24 via Pure Steel Records. Pre-order starts on November 10 from puresteel-records.com
starblind.se LIVE CD/DVD WITH PRETTY MAIDS NEXT YEAR, NEW ALBUM IN 2019
Danish hard rock veterans PRETTY MAIDS are going to release a new live CD/DVD via Frontiers Music Srl next fall (2018), and a new studio album in late summer or fall 2019.
frontiers.it prettymaids.dk ZZ TOP POSTPONE CURRENT TOUR
It looks like ZZ TOP have been forced to postpone their current tour due to a thumb issue. This is what they say on Facebook anyway: "Upcoming scheduled dates on ZZ TOP's current tour are temporarily suspended and are arranged for immediate rescheduling. ZZ's cornerstone bass guitarist, Mr. Dusty Hill, is addressing a tummy ailment and is following a directive to lay low for the next few weeks."
zztop.com NEW ALBUM WITH THE VARUKERS OUT NOW
British hardcore/punk veterans The VARUKERS have just released a new album, "Damned And Defiant". It's available in all formats: LP, CD, download and streaming. It looks like the album is just available in Europe though.
facebook.com/thevarukers
Take Me To The Top


OCTOBER 17, 2017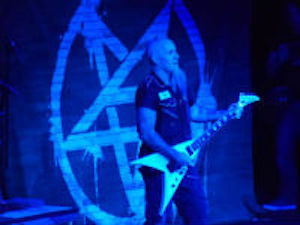 ANTHRAX AND KILLSWITCH ENGAGE ANNOUNCES CO-HEADLINE TOUR
ANTHRAX and KILLSWITCH ENGAGE have announced a 29-date North American co-headline tour that kicks off January 25 in Montreal, Canada and will zig-zag across the continent to wind up in Portland, Maine on March 4. HAVOK will serve as the opening act for the entire tour.
For dates, go somewhere else.. Like 1 of these sites for example: anthrax.com or killswitchengage.com KINGDOM COME MEMBERS IN DISCUSSION ABOUT REUNION OF ORIGINAL LINEUP
Former SCORPIONS drummer James Kottak says he's in discussions with singer Lenny Wolf for a reunion of the original lineup of 80s hard rockers KINGDOM COME, a band perhaps best known for its uncanny musical resemblance to LED ZEPPELIN. Kottak played on the band's first 2 albums, 1988's "Kingdom Come" and 1989's "In Your Face" before leaving the same year. Kottak went on to play on MCAULEY SCHENKER GROUP's 1992 "MSG" album before joining SCORPIONS in 1996.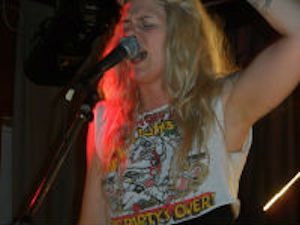 LIVE ALBUM WITH VÅNNA INGET IN NOVEMBER
Swedish post punk band VÅNNA INGET will release a live album, "Vi Tar Alla Minnen Härifrån", via Gaphals on November 24. It will be released on vinyl in 3 colours (pink, yellow, white) in a limited edition of 333 copies together with a 100-page photo book.
facebook.com/Gaphals facebook.com/vannainget 40TH ANNIVERSARY DELUXE EDITION OF RAMONES' "ROCKET TO RUSSIA"
On November 4, 1977 NYC punk rock legends RAMONES released "Rocket To Russia". This will be celebrated with a 40th Anniversary Deluxe Edition on November 24 via Rhino, which will contain 2 different mixes of the album (a remastered version of the original and a new 40th Anniversary Tracking Mix by original engineer/mixer Ed Stasium) and a number of unreleased studio recordings, plus a previously unissued recording of the band's 1977 concert in Glasgow, Scotland. This means a box filled with 3 CDs and 1 LP.
You can pre-order this box set now from store.ramones.com METALLSVENSKAN TO RESURRECT IN 2018
Swedish metal and football festival Metallsvenskan will be back in 2018. This time in Norrköping (instead of Örebro) on June 15-16. The first confirmed artists will be announced on Thursday, October 19, and that's also the day when the early bird tickets go on sale.
More info at metallsvenskan.net THE SAINST DRUMMER IAIN SHEDDEN HAS DIED
Iain Shedden, drummer of Australian punk rockers The SAINTS, has died at the age of 60. He had been treated for throat cancer some years ago and was undergoing additional treatment when he died suddenly on Monday, October 16.
Read more here: smh.com.au/entertainment/music/music-writer-and-saints-drummer-iain-shedden-dies-aged-60-20171016-gz1t4h.html THE STRANGLERS ANNOUNCES IRISH DATES WITH THERAPY?
English rock veterans The STRANGLERS are teaming up with THERAPY? for 3 dates in Ireland in March 2018. These dates are:
Mar. 1 - Olympia Theatre, Dublin
Mar. 2 - Big Top, Limerick
Mar. 3 - Ulster Hall, Belfast
Tickets go on sale Friday, October 20.
After that the bands are going on a UK tour together. Those dates can be found at stranglers.net
Take Me To The Top


OCTOBER 16, 2017
THUNDERMOTHER IN THE STUDIO
Swedish all-female hard rock n roll band THUNDERMOTHER has just enetered the studio to record a new album.
thundermother.com ANTI-NOWHERE LEAGUE AND PETER & THE TEST TUBE BABIES CONFIRMED FOR REBELLION
ANTI-NOWHERE LEAGUE, PETER & THE TEST TUBE BABIES, M.D.C., The ADOLESCENTS and CITY SAINTS are among the latest acts to be confirmed for the Rebellion festival at The Winter Gardens in Blackpool, UK on August 2-5, 2018.
Confirmed since earlier are D.R.I., The EXPLOITED, DISCHARGE, G.B.H., SLAUGHTER & THE DOGS, COCKNEY REJECTS, The BOYS, 4 PAST MIDNIGHT, RUTS DC, UK SUBS, ANGELIC UPSTARTS, RAW POWER, SUBHUMANS etc. etc.
More info at rebellionfestivals.com
TREAT, FM AND KEE MERCELLO CONFIMRED FOR MELODIC ROCK FEST SCANDINAVIA
TREAT, FM, DARE, Kee Marcello, CRAZY LIXX, ONE DESIRE, GRAND DESIGN, DEGREED, PRETTY WILD, GRAND SLAM and MIDNITE CITY are some of the artists that have been confirmed for Melodic Rock Fest Scandinavia 2018 at Slagthuset in Malmö, Sweden on May 31 to June 2, 2018.
More info at melodicrockfestscandinavia.com
Take Me To The Top


OCTOBER 14, 2017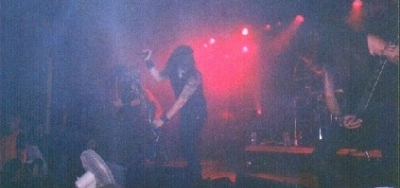 SATYRICON ANNOUNCES DATES IN RUSSIA, ISRAEL AND GREECE
Norwegian black metal veterans SATYRICON have added some more tour dates in January:
23 Jan - Fuzz Club, Athens, Greece
24 Jan - Barby, Tel Aviv, Israel
26 Jan - Club Zal, St Petersburg, Russia
27 Jan - Svoboda, Ekaterinburg, Russia
28 Jan - Red, Moscow, Russia
satyricon.no RELEASE OF "NEVER MIND THE BOLLOCKS, HERE'S THE SEX PISTOLS" BOX SET POSTPONED TO DECEMBER
Due to circumstances beyond the band's control, the release of SEX PISTOLS' "Never Mind The Bollocks, Here's The Sex Pistols" 40th Anniversary box set has been moved to December 1.
facebook.com/sexpistolsofficial
Take Me To The Top


OCTOBER 13, 2017
NEW GREATEST HITS ALBUM WITH GREEN DAY IN NOVEMBER
GREEN DAY will be releasing a new greatest hits album, called "Greatest Hits: God's Favorite Band", which will be out November 17. It includes 2 new tracks and a new music video.
greenday.com STEVEN ADLER WORKING ON NEW BOOK
Former GUNS N' ROSES drummer Steven Adler is working on a new book called "Steven Adler: The Shit My Friends Remember I Did".
Adler recently started a web site called Steven Adler Stories where fans can share their personal tales about the drummer for possible inclusion in the book. All submissions should be between 20 and a 125 words. You can find it here: stevenadlerstories.com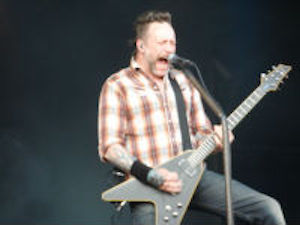 SWEDISH CO-HEADLINE TOUR WITH MUSTASCH AND HARDCORE SUPERSTAR
Swedish hard rockers MUSTASCH will team up with HARDCORE SUPERSTAR for a short co-headline tour in Sweden in March 2018. Main support will be death metal legends ENTOMBED A.D., and the exclusive dates are these:
Mar. 9 - Nöjesfabriken, Karlstad
Mar. 10 - Annexet, Stockholm
Mar. 23 - Slagthuset, Malmö
Mar. 24 - Lisebergshallen, Göteborg
Both MUSTASCH and HARDCORE SUPERSTAR have released a new single today (Oct. 13).
mustasch.net hardcoresuperstar.com entombedad.com NEW ALBUM WITH ANVIL IN JANUARY
Canadian heavy metal legends ANVIL will release their new album, "Pounding The Pavement", on January 19, 2018 via SPV/Steamhammer.
ANVIL will embark on a massive European tour from February to April 2018. The dates are way too many to post here, so check out facebook.com/anvilmetal
Before that they are going to Australia for a little tour in November. Check the link above for the dates.. THE WHO FRONTMAN ROGER DALTREY TO RELEASE AUTOBIOGRAPHY IN 2018
Blink Publishing is to publish the autobiography of THE WHO frontman Roger Daltrey in autumn/fall 2018.
Read more about it here facebook.com/pages/Roger-Daltrey or thewho.com NEW SINGLE WITH HELLOWEEN
German power metal legends HELLOWEEN give away their new single, "Pumpkins United", as a free download from their web site helloween.org
A 10" vinyl single with that song will be released on December 8, and you can pre-order it now from nuclearblast.de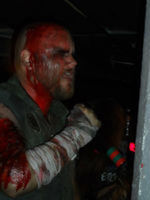 SWEDISH TOUR WITH F.K.Ü., ICE AGE AND REIGNSAW
Swedish thrash bands F.K.Ü., ICE AGE and REIGNSAW will team up for a short Swedish tour in January/February 2018. The dates are:
Jan. 26: Finspång, Hugo
Jan. 27: Göteborg, Sticky Fingers
Feb. 2: Gävle, Dirty Harry Rockbar
Feb. 3: Strängnäs, Garaget
Take Me To The Top


OCTOBER 12, 2017
JOHN BONHAM STATUE
Legendary LED ZEPPELIN drummer John Bonham will be honored with a statue in his hometown of Redditch. The Redditch Advertiser reports that most of the funds for the memorial, by renowned British sculptor Mark Richards, were raised through a private donation.
The bronze statue will be unveiled in time for what would have been the late drummer's 70th birthday next May.
John Bonham died on September 25, 1980 of pulmonary edema which is fluid accumulation in the lungs. He was 32 years old. STATUS QUO ANNOUNCES TOURING HIATUS IN 2018
STATUS QUO will radically cut back on its touring activities and will only perform a series of summer shows and festivals during 2018.
For the first time in around 30 years, there will be no traditional winter tour of Europe or Christmas shows in the U.K. As a result, the show already announced for November 3, 2018 at the massive Hallenstadion in Zurich has been rescheduled for October 6, 2018 and will be the final STATUS QUO gig of the year. All tickets for the original date will be valid for the new date and ticket holders do not need to take any further action.
Thus, the forthcoming Australian tour and the "Plugged In: Live And Rockin'!" U.K. tour will be the only opportunity for fans to see the band in smaller and more intimate venues for at least 2 years. Additionally, as a tribute to the late Rick Parfitt, the setlist at these dates will now include 2 of his best-loved classics, "Don't Drive My Car" and "Little Lady".
statusquo.co.uk NEW ALBUM WITH NORDIC UNION BEFORE END OF 2018
Melodic hard rockers NORDIC UNION - with Ronnie Atkins (PRETTY MAIDS) and Erik Mårtensson (ECLIPSE) - let us know that they will release their second album before the end of 2018.
facebook.com/nordicunion ECLIPSE GOING TO JAPAN NEXT YEAR
Swedish melodic hard rockers ECLIPSE are going to Japan in April 2018 for 2 shows on the following dates:
April 27 - Tsutayao-West, Tokyo
April 28 - The Live House Soma, Osaka
eclipsemania.com
Take Me To The Top


OCTOBER 11, 2017
TONY HARNELL HAS LEFT TNT AGAIN
Norwegian melodic hard rock veterans TNT has once again parted ways with vocalist Tony Harnell.
TNT will continue with a new vocalist and new release through Frontiers Records, to be announced very soon. The band will then commence international touring in early 2018 in support of the new release.
Tony will immediately start to work on a new STARBREAKER album, also through Frontiers Records. A solo release is also in the works. Tony will start touring worldwide early in the new year, with STARBREAKER shows planned after a solo tour.
tnttheband.com ALESTORM ANNOUNCES UK/IRELAND TOUR
Heavy metal pirates ALESTORM are going on a crusade through UK and Ireland in February 2018. They will bring their friends in RUMAHOY and The DREAD CREW OF ODDWOOD. The crusade will make stops at the following places along the way:
Feb 9th - O2 Academy, Liverpool
Feb 10th - Corporation, Sheffield
Feb 11th - Northumbria Uni, Newcastle
Feb 13th - Garage, Aberdeen
Feb 14th - O2 ABC, Glasgow
Feb 15th - Mandela Hall, Belfast
Feb 16th - Tivoli, Dublin
Feb 17th - HRH Metal, Birmingham
Feb 18th - O2 Ritz, Manchester
Feb 20th - Stylus, Leeds
Feb 21st - Waterfront, Norwich
Feb 22nd - O2 Forum, London
Feb 23rd - Concorde 2, Brighton
Feb 24th - Motion, Bristol
Feb 25th - Engine Rooms, Southampton
alestorm.net facebook.com/rumahoy thedreadcrewofoddwood.com CASSETTES WITH CLASSIC THE WHITE STRIPES ALBUMS
American rock duo The WHITE STRIPES will have their classic albums "The White Stripes", "White Blood Cells" and "De Stijl" released on cassette for the very first time. This will happen on International Cassette Store Day, which is on Saturday, October 14.
thirdmanrecords.com MARILYN MANSON CANCEL AFTERSHOCK APPERANCE
Marilyn Manson and FRANK CARTER & THE RATTLESNAKES have canceled their appearances at this year's edition of the Aftershock festival. The organizers have since announced that BUTCHER BABIES and PALAYE ROYALE have been added to the 2-day event, which is scheduled to take place October 21-22 at Discovery Park in Sacramento, California.
Among the other acts that will play are Ozzy Osbourne, NINE INCH NAILS, A PERFECT CIRCLE, FIVE FINGER DEATH PUNCH, MASTODON, HALESTORM, GOJIRA, IN THIS MOMENT, STEEL PANTHER, FOZZY, STONE SOUR, ANTI-FLAG, SUICIDAL TENDENCIES etc.
More info at aftershockconcert.com NEW ALBUM WITH SNAKEYES IN NOVEMBER
Spanish/Romanian heavy metal band SNAKEYES has set "Metal Monster" as the title of their new album, which will be released on November 25.
A trailer for the album is available here: youtube.com/watch?v=YPexr8C5PPI
snakeyes-metal.com PARADISE LOST ANNOUNCES UK TOUR
Gothic metal veterans PARADISE LOST are going on a UK tour in February 2018. The dates will be:
15th Feb - Arts Centre, Colchester
16th Feb - Wedgewood Rooms, Portsmouth
17th Feb - Thekla, Bristol
18th Feb - Rescue Rooms, Nottingham
20th Feb - Limelight 2, Belfast
21st Feb - Tivoli, Dublin
22nd Feb - Classic Grand, Glasgow
23rd Feb - Gorilla, Manchester
Tickets go on sale this Friday, October 13.
For more tour dates, go to paradiselost.co.uk SLAUGHTER & THE DOGS CONFIRMED FOR REBELLION
British punk veterans SLAUGHTER & THE DOGS have been confirmed for the Rebellion festival at The Winter Gardens in Blackpool, UK on August 2-5, 2018.
Confirmed since earlier are D.R.I., The EXPLOITED, DISCHARGE, G.B.H., COCKNEY REJECTS, The BOYS, 4 PAST MIDNIGHT, RUTS DC, UK SUBS, ANGELIC UPSTARTS, RAW POWER, SUBHUMANS etc. etc.
More info at rebellionfestivals.com
Take Me To The Top


OCTOBER 10, 2017
HELLSINGLAND UNDERGROUND ANNOUNCES SPANISH TOUR
Swedish rock band HELLSINGLAND UNDERGROUND are going to Spain in January for 11 shows. The dates are:
January 17th - Rocksound, Barcelona
January 18th - Loco Club, Valencia
January 19th - Boite Live, Madrid
January 20th - Sala X, Sevilla
January 21st - Louie Louie, Estepona
January 22nd - El Zagal de San Martin, Aldeamayor de San Miguel
January 23rd - Forum Celticum, O Burgo - A Coruña
January 24th - Sala Acapulco, Gijón
January 25th - El Almacén de Little Bobby, Santander
January 26th - Back Stage, Bilbao
January 27th - La Lata de Bombillas, Zaragoza
hellsinglandunderground.com
Take Me To The Top


OCTOBER 9, 2017
SCORPIONS FORCED TO CANCEL U.S. TOUR WITH MEGADETH
Due to "severe laryngitis", the remainder of SCORPIONS' U.S. 2017 tour with MEGADETH has been canceled.
According to a statement released by the German hard rock veterans, SCORPIONS singer Klaus Meine has been advised by top throat specialist in Los Angeles to rest his voice. If he continues the tour, he could risk permanent vocal damage.
Tickets will be refunded at points of purchase.
the-scorpions.com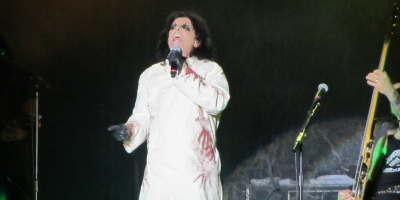 ALICE COOPER ANNOUNCES NEW TOUR DATES FOR 2018
Alice Cooper has added some new tour dates in North America in March. Those dates are these:
3/1/18 - Windsor, ON - The Colosseum at Caesars Palaceesar's
3/2/18 - Rama, ON - Casino Rama Resort
3/4/18 - Baltimore, MD - The Lyric Theatre
3/5/18 - Englewood, NJ - bergenPAC (Bergen Performing Arts Center)
3/6/18 - Boston, MA - Boch Center Wang Theatre
3/8/18 - Uncasville, CT - Mohegan Sun
3/9/18 - Morristown, NJ - Mayo Performing Arts Center - MPAC
3/10/18 - Wilkes-Barre, PA - F.M. Kirby Center
3/13/18 - Moline, IL - TaxSlayer Center
3/14/18 - Madison, WI - Orpheum Madison
3/15/18 - South Bend, IN - Morris Performing Arts Center
3/17/18 - Cherokee, NC - Harrah's Cherokee Casino Resort
3/18/18 - Jacksonville, FL - Florida Theatre
3/20/18 - Melbourne, FL - The King Center
3/21/18 - Ft. Lauderdale, FL - Broward Center for the Performing Arts
3/23/18 - Clearwater, FL - Ruth Eckerd Hall
3/24/18 - Orlando, FL - Hard Rock Live Orlando
3/26/18 - Greenville, SC - Bon Secours Wellness Arena
3/28/18 - Louisville, KY - Palace Theatre
3/29/18 - Indianapolis, IN - Murat Theatre
alicecooper.com NEW BAND WITH MEMBERS FROM KING DIAMOND AND WYKKED WYTCH
The PYRE is the name of a brand-new band featuring Matt Thompson (KING DIAMOND) on drums, Ben Kuzay (ex-MONSTROSITY, ex-WYKKED WYTCH) on bass, Shaun Schwanke on guitar, Erik O'Reilly on keyboards and Alec Harrah on vocals. The group, which is currently recording its debut album, has just released its eponymously titled first single. Their debut full-length effort is tentatively due in 2018.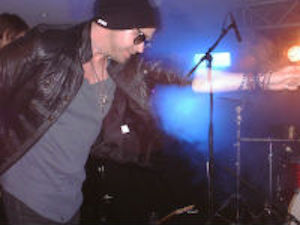 NEW SINGLE/VIDEO WITH THE GLORIA STORY IN DECEMBER
Swedish (hard) rock band The GLORIA STORY will release a new single and video, "Does Your Heart Feel At Home", on December 1.
There will be an acoustic release party for the single at Kulturhuset in Skövde, Sweden on December 2. They will also show the video there.
thegloriastory.com D.R.I. CONFIRMED FOR REBELLION
American crossover/thrash pioneers D.R.I. have been confirmed for the Rebellion festival at The Winter Gardens in Blackpool, UK, which will take place August2-5, 2018.
Confirmed since earlier are The EXPLOITED, DISCHARGE, G.B.H., COCKNEY REJECTS, The BOYS, 4 PAST MIDNIGHT, RUTS DC, UK SUBS, ANGELIC UPSTARTS, RAW POWER, SUBHUMANS etc. etc.
More info at rebellionfestivals.com
Take Me To The Top


OCTOBER 8, 2017
MAIDAVALE TO ENTER THE STUDIO IN NOVEMBER
Swedish retro blues rockers MAIDAVALE will enter the studio in November to record their second album. It's expected to be released in late March 2018.
facebook.com/maidavaleswe
Take Me To The Top


OCTOBER 7, 2017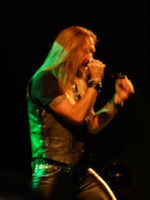 HAMMERFALL TO RELEASE 20-YEAR ANNIVERSARY EDITION OF DEBUT ALBUM
Swedish heavy metal band HAMMERFALL will re-release their debut album as "Glory To The Brave - 20 Year Anniversary Edition" on December 1.
This edition will include a completely remastered version of "Glory To The Brave", a radio edit of the title track as well as their cover version of the STORMWITCH classic "Ravenlord". There will also be a bonus disc with live versions of "The Metal Age", "Steel Meets Steel", "Stone Cold", "Glory To The Brave", "Hammerfall" and "The Dragon Lies Bleeding", as well as a medley from numerous tracks off of the album, which was recorded live this year at a show in Berlin.
In addition to this, the double CD will also be enhanced by a bonus DVD containing the first chapters of their "The First Crusade" documentary, which was originally published on VHS, as well as 4 new, historically edited interview chapters plus a live recording of their Dynamo Open Air show at Eindhoven in 1998.
hammefall.net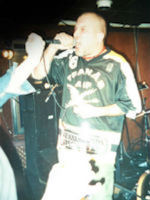 RÖVSVETT ARE IN THE STUDIO
Swedish hardcore/punk veterans RÖVSVETT are currently in the studio to record something. What it will be is still a question though..
facebook.com/Rovsvett NEW ALBUM WITH DIAMOND HEAD IN 2018
New Wave Of British Heavy Metal legends DIAMOND HEAD are working on a new album, which will be released during 2018.
diamondheadofficial.com NEW SINGLE WITH MUSTASCH ON FRIDAY THE 13TH
Swedish heavy hard rockers MUSTASCH are going to release their new single, "Lawbreaker", on Friday, October 13.
mustasch.net
Take Me To The Top


OCTOBER 6, 2017

NEW LIVE RELEASE WITH BLACK SABBATH IN NOVEMBER
"The End" is a celebration of BLACK SABBATH's final hometown concert at Birmingham's Genting Arena on February 4, 2017. This unforgettable farewell show from one of the biggest bands in the world will be released by Eagle Vision on November 17 on vinyl, Blu-ray, DVD and CD.
blacksabbath.com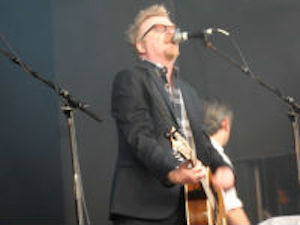 DROPKICK MURPHYS ANNOUNCES EUROPEAN TOUR WITH FLOGGING MOLLY AND GLEN MATLOCK
Celtic punk rockers DROPKICK MURPHYS are coming to Europe with FLOGGING MOLLY and SEX PISTOLS bassist Glen Matlock early next year.
For dates, check out dropkickmurphys.com or floggingmolly.com NEW ALBUM WITH MORBID ANGEL IN DECEMBER
American death metal legends MORBID ANGEL will release a new album, "Kingdoms Disdained", on December 1.
morbidangel.com NEW OPERATION: MINDCRIME ALBUM IN DECEMBER
OPERATION: MINDCRIME - with former QUEENSRŸCHE singer Geoff Tate - are going to release a new album, titled "The New Reality", on December 1 via Frontiers Music Srl.
operationmindcrime.com frontiers.it
Take Me To The Top


OCTOBER 5, 2017
NEW ALBUM WITH A HERO FOR THE WORLD IN DECEMBER
Swedish/Philippine rock/metal band A HERO FOR THE WORLD will release a new album, called "CineRock", on December 1.
The album features around a dozen more or less well-known songs from movies and TV.
"CineRock" will be released worldwide on iTunes, Apple Music, Spotify, Google Play, Deezer and Amazon.
facebook.com/aherofortheworld
JUDAS PRIEST, RAGE AGAINST THE MACHINE AND BON JOVI AMONG NOMINEES FOR ROCK AND ROLL HALL OF FAME INDUCTION
JUDAS PRIEST, BON JOVI, MC5 and RAGE AGAINST THE MACHINE are among the 19 artists newly nominated for possible induction into the Rock And Roll Hall Of Fame. The top vote-getters will be announced in December and inducted next April at a ceremony in Ohio.
Some of the other nominated artists are Kate Bush, DEPECHE MODE, DIRE STRAITS, LL Cool J, EURYTHMICS, RADIOHEAD etc.
More info at rockhall.com RUN-DMC MEMBER FORM BAND WITH FORMER EXODUS SINGER ROB DUKES
Darryl "DMC" McDaniels of hip hop legends RUN-DMC has formed a new metal band with Rob Dukes (singer of EXODUS 2005-2014). The group is called FRAGILE MORTALS and was formed when DMC joined up with Dukes' band GENERATION KILL. Aside from DMC and Dukes, the band includes bassist Rob Moschetti (ex-PRO-PAIN, M.O.D.), guitarist Jason Trenczer, gutiarist Jason Velez, and drummer Rob Youells. Their debut album, "The Dark Project", will be out via Entertainment One Music on October 13. Bumblefoot (ex-GUNS N' ROSES guitarist) produced the record.
And in related news.. Rob Dukes has just released his first solo EP via all digital music retailers.
Take Me To The Top


OCTOBER 4, 2017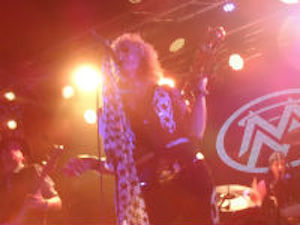 MICHAEL MONROE ANNOUNCES UK SHOWS
Michael Monroe (ex-HANOI ROCKS) are going to England for 4 shows in late November/early December. The dates are as follows:
Nov. 30 - Manchester, Rebellion (w/ ROLE MODELS)
Dec. 1 - London, The Dome (w/ ROLE MODELS)
Dec. 2 - Birmingham, O2 Institute 3 (w/ ROLE MODELS)
Dec. 3 - Trecco Bay, Planet Rockstock Festival
michaelmonroe.com EGONAUT ANNOUNCES NEW SHOWS IN SWEDEN
Local (Borås, Sweden) doom metal band EGONAUT will release a new album, "The Omega", on November 3. That will be followed by the following shows in Sweden:
Nov. 3 - Pumphuset, Borås (w/ NEKROMANT)
Nov. 9 - The Abyss, Göteborg (w/ HELLDOG)
Nov. 19 - Backstage, Trollhättan (w/ NEKROMANT, TOPPLOCK)
Nov. 22 - Pub Anchor, Stockholm
facebook.com/egonautswe DR. LIVING DEAD! ANNOUNCES EUROPEAN TOUR
Swedish thrash metallers DR. LIVING DEAD! are going on a European tour in January/February 2018. And the dates are these:
25.01.2018 (DE) Berlin / Musik und Frieden (black room)
26.01.2018 (DE) Hamburg / Hafenklang
27.01.2018 (DK) Esbjerg / Konfus
28.01.2018 (DE) Hannover / Mephisto
29.01.2018 (DE) Wiesbaden / Schlachthof
31.01.2018 (NL) Eindhoven / Dynamo
01.02.2018 (GB) London / The Underworld
02.02.2018 (BE) Roeselare / De Verlichte Geest
03.02.2018 (DE) Lingen / Alte Schlachthof
04.02.2018 (NL) Rotterdam / Baroeg
05.02.2018 (CH) Zurich / Werk 21
06.02.2018 (DE) Munich / Backstage
07.02.2018 (AT) Vienna / Viper Room
08.02.2018 (CS) Prague / Underdogs
09.02.2018 (DE) Erfurt / From Hell
10.02.2018 (DE) Lünen / Lükaz
11.02.2018 (DE) Stuttgart / Kellerclub
deathfuckingthrash.com
Take Me To The Top


OCTOBER 3, 2017

PAUL DI'ANNO TO DISCUSS IRON MAIDEN ETC. AT SPECIAL EVENT IN LONDON
On October 29, former IRON MAIDEN singer Paul Di'Anno will hold an in-conversation afternoon at the Cart & Horses in Maryland, London, the pub that is billed as "the birthplace of IRON MAIDEN".
In addition to "a chat and a pint" with fans, Di'Anno will take part in a question-and-answer session moderated by veteran U.K. music journalist Malcom Dome.
Di'Anno will discuss the early days of IRON MAIDEN and his life and career following his exit from the band. A meet-and-greet will follow, during which fans will have the opportunity to get any items signed and take photos.
Tickets are available at this location.
pauldianno.com NEW ALBUM WITH BLACK LABEL SOCIETY IN JANUARY
American metal band BLACK LABEL SOCIETY (with Ozzy's guitarist Zakk Wylde) will release their 10th full-length album, "Grimmest Hits", on January 19, 2018 via Entertainment One (eOne).
The first single, "Room Of Nightmares", is out now on all digital platforms.
blacklabelsociety.com JOHAN KIHLBERG'S IMPERA SIGNS WITH METAL HEAVEN
Johan Kihlberg, the founder and drummer of Swedish melodic rockers IMPERA, has signed a solo deal with Germany's Metal Heaven.
The album features several different singers, including Michael Sadler (SAGA) and Göran Edman (ex-Yngwie Malmsteen).
The album was produced by Kihlberg and LION'S SHARE guitarist Lars Chriss, who also mixed and play on it. Release date is February 23, 2018.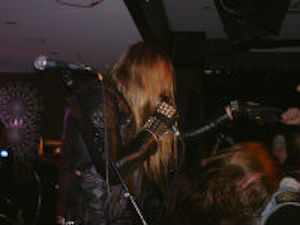 FUNDRAISNING FESTIVAL FOR GOTHENBURG METAL BAR THE ABYSS
It looks like they want to throw out the metal bar The Abyss, which you can find at Andra Långgatan in Göteborg (aka Gothenburg), Sweden. Therefor there will be a fundraising festival on January 19-20, 2018 so that they can stay where they are. The festival will not take place at The Abyss as it's a pretty small place. Venue will be announced later..
Among the bands who are confirmed to play so far are RAM, NIFELHEIM, VAMPIRE, STYGGELSE, NEKROMANTHEON, ATTIC, DEATHHAMMER etc.
If you can not attend the event, but you still want to help out, you can donate at gofundme.com/47bcz1s
But there's much other cool stuff happening at The Abyss before that, so check out facebook.com/theabyssgbg NEW SINGLE WITH LIV SIN ON FRIDAY
Swedish metal singer Liv Sin (ex-SISTER SIN) will release her new single, "King Of The Damned", on Friday, October 6 via Despotz Records. But you can pre-listen alreday on Thursday, October 5 at livsin.bandcamp.com, where all proceeds will go to Djurens Rätt (Animal's Rights).
livsinofficial.com NEW SINGLE WITH WATAIN IN THE END OF THIS MONTH
Swedish black metallers WATAIN are going to release a new 7" vinyl single, "Nuclear Alchemy", on October 31 in a limited edition. The b-side will be a cover of TORMENTOR's "Beyond".
You can pre-order it now from wolfwear.net
A new album will be released on january 5 via Century Media Records.
templeofwatain.com centurymedia.com GBH ANNOUNCES EUROPEAN TOUR
British punk legends GBH are going on a European tour between November 30 to December 17. Dates can be found at facebook.com/GBH.official TOM PETTY IS DEAD
American rock legend Tom Petty has died. He was just 66 years old.
Tom was rushed to a hospital in Santa Monica, L.A. on Sunday night (Oct. 1) after he was affected by cardiac arrest.
Take Me To The Top


OCTOBER 2, 2017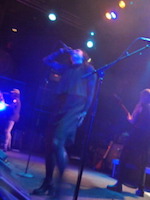 NEW ALBUM WITH THE BABOON SHOW IN FEBRUARY
Swedish punk rockers The BABOON SHOW have set "Radio Rebelde" as the title of their new album, and it will be released sometime in February 2018.
thebaboonshow.com MARILYN MANSON CANCELS 9 SHOWS
Marilyn Manson has been forced to cancel 9 shows of his "Heaven Upside Down" tour following an incident Saturday night when he was injured after a stage prop fell on him while he was playing in New York City (scroll down to read more about that).
The shows from Boston, October 2 through Houston, October 14 will be rescheduled for a later date.
marilynmanson.com DELUXE EDITION OF WHITESNAKE'S "1987" DELAYED
Due to unforeseen manufacturing delays, the release date of the WHITESNAKE "1987" Super Deluxe Edition has been moved back a few weeks to October 27.
whitesnake.com
Take Me To The Top


OCTOBER 1, 2017
METAL CHURCH/W.A.S.P. DRUMMER STET HOWLAND DIAGNOSED WITH DIFFUSE LARGE B-CELL LYMPHOMA
Former W.A.S.P. and current METAL CHURCH drummer Stet Howland has been diagnosed with Diffuse large B-cell lymphoma (DLBCL), an aggressive type of non-Hodgkin lymphoma that develops from the B-cells in the lymphatic system (a form of cancer in the blood). MARILYN MANSON INJURED WHILE PERFORMING IN N.Y. LAST NIGHT
Marilyn Manson was injured Saturday night (Sep. 30) when a stage prop fell on him while he was playing in New York City.
The incident happened about 45 minutes into Manson's set at Hammerstein Ballroom while he was performing a cover of EURYTHMICS' "Sweet Dreams (Are Made of This)". Manson made his way toward the back of the stage where there was a podium, framed by 2 giant fake pistols. Fan-filmed video from the concert shows Manson climbing the prop before it wobbled, after which it fell on him. The stage crew and his band members immediately rushed to lift the prop off of him. After a brief delay, the house lights came up and an announcer said that the show was being canceled "due to injury".
One day earlier, Manson hopped off stage during his concert in Pittsburgh. After making his way back to the stage, Manson told the crowd, "I just broke my ankle, but it's okay".
marilynmanson.com

CRADLE OF FILTH ANNOUNCES AUSTRALIAN TOUR
British extreme metallers CRADLE OF FILTH are going to Australia in May 2018. The dates are:
9 May – Canberra, The Academy
10 May – Brisbane, The Triffid
11 May – Melbourne, 170 Russell
12 May - Sydney, The Metro Theatre
14 May – Perth, Capitol
All shows are 18+. Tickets go on sale Thursday, October 5.
cradleoffilth.com
Take Me To The Top


SEPTEMBER 30, 2017
CYHRA JOINED BY EX-SHINING GUITARIST
CYHRA - the new band featuring former IN FLAMES members Peter Iwers (bass) and Jesper Strömblad (guitar) alongside ex-AMARANTHE singer Joacim "Jake E" Lundberg and LUCA TURILLI'S RHAPSODY drummer Alex Landenburg - has recruited former SHINING guitarist Euge Valovirta. ULI JON ROTH TO CELEBRATE TRIPLE ANNIVERSARY IN 2018
In 2018, legendary German guitarist Uli Jon Roth is celebrating a rare triple anniversary:
40th anniversary of SCORPIONS' "Tokyo Tapes"
40th anniversary of the birth of ELECTRIC SUN
50th anniversary of Uli's first-ever stage performance in 1968
To celebrate this special anniversary year, Uli will perform a whole series of concerts and tours worldwide with varying programs. His 2-month "Triple Anniversary North American Tour" — starting at the end of May 2018 — will for example be devoted to performing a complete set of songs from Uli's ground breaking ELECTRIC SUN period.
More info at ulijonroth.com
Take Me To The Top


SEPTEMBER 29, 2017
WHITESNAKE WORKING ON NEW MATERIAL
WHITESNAKE is working on music for a new album, tentatively due in early 2018.
whitesnake.com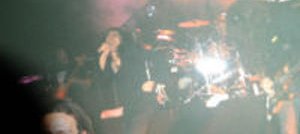 UNRELEASED SONGS WITH RONNIE JAMES DIO MAY SEE THE LIGHT OF DAY
Wendy Dio, wife and longtime manager of Ronnie James Dio (DIO, BLACK SABBATH, RAINBOW), has confirmed that there are "at least three" previously unreleased songs from the legendary heavy metal singer that may eventually see the light of day.
ronniejamesdio.com THE QUILL ANNOUNCES SHOWS IN GERMANY AND THE NETHERLANDS
Swedish hard rockers The QUILL are going to Germany and The Netherlands in November, where they will do the following shows:
Nov. 23 - Bochum, Matrix
Nov. 24 - Den Haag, Musicon
Nov. 25 - Siegen, Vortex
facebook.com/thequillsweden THE SONICS BASSIST/SINGER FREDDIE DENNIS UNDERGOING REHABILITATION AFTER 2 STROKES
Freddie Dennis, bass player/lead singer for American garage rock legends The SONICS, recently suffered a series of 2 strokes. He was immediately hospitalized for 2 weeks and is now home in Seattle. Freddie is undergoing rehabilitation sessions 4 days every week and is making great progress.
In line with this, The SONICS have cancelled all of their U.S. shows that were being scheduled from now until the first of January 2018, and for the time being stopped work on their upcoming album. Future 2018 shows as well as a European tour are currently being scheduled.
A funding site have been made to help Freddie defray some of the medical costs associated with this traumatic injury. And you can find it here: youcaring.com/freddiedennis-961774 BLUES PILLS TO RELEASE FIRST EVER DVD/BLU-RAY
Sweden-based blues rockers BLUES PILLS have announced the release of their first ever DVD/Blu Ray, entitled "Lady In Gold Live In Paris", on November 3.
The release features the band's sold out performance at Le Trianon in Paris, France on October 30, 2016.
bluespills.com nuclearblast.de
Take Me To The Top


SEPTEMBER 27, 2017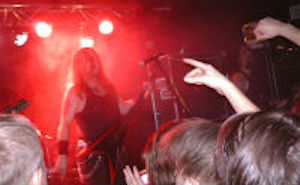 VADER REPLACE DECAPITATED ON KREATOR'S EUROPEAN TOUR
Due to the situation surrounding DECAPITATED, the band has cancelled all planned touring and will not be supporting KREATOR on their European tour in January.
Polish death metal veterans VADER will step in instead. They will be playing their album "The Ultimate Incantation" to celebrate its 25-year anniversary.
For dates and other details, take a look at kreator-terrorzone.de or vader.pl PEARL JAM AND RED HOT CHILI PEPPERS TO HEADLINE LOLLAPALOOZA IN SOUTH AMERICA
Lollapalooza Chile, Lollapalooza Argentina and Lollapalooza Brasil will return in 2018. Fans can anticipate performances from headliners like PEARL JAM and RED HOT CHILI PEPPERS, just to name a few.
The 8th edition of Lollapalooza Chile takes place March 16-18 at O'Higgins Park in Santiago. To view the full lineup or purchase tickets, visit lollapaloozacl.com
The 5th edition of Lollapalooza Argentina takes place on March 16-18 at Hippodromo de San Isidro in Buenos Aires. To view the full lineup or purchase tickets, visit lollapaloozaar.com
The 7th edition of Lollapalooza Brasil takes place March 23-25 at Autódromo de Interlagos in São Paulo. To view the full lineup or purchase tickets, visit lollapaloozabr.com METAL CHURCH/EX-W.A.S.P. DRUMMER STET HOWLAND HOSPITALIZED
Former W.A.S.P. and current METAL CHURCH drummer Stet Howland is reportedly undergoing tests at a hospital in Massachusetts after coming down with an as-yet-diagnosed illness. AEROSMITH FORCED TO CANCEL SOUTH AMERICAN SHOWS
Due to unexpected medical issues, AEROSMITH singer Steven Tyler is seeking immediate care and has been advised by his doctors that he cannot travel or perform at this time. Therefore, the last 4 shows of the South American tour (Brazil, Chile, Argentina and Mexico) will be canceled.
Steven is expected to make a full recovery. With proper rest and treatment he will be back on his feet soon.
aerosmith.com
Take Me To The Top


SEPTEMBER 26, 2017
URIAH HEEP RE-RELEASE 30TH-ANNIVERSARY SHOW
Classic hard rock veterans URIAH HEEP has just released the 2CD/1DVD package "Raging Through The Silence", which consist of their 30th anniversary show in 1989, that has only been available on VHS before. It's also available as download.
But that's not all. They has also released a picture disc LP, called "Selections from Totally Driven". The LP draws on tracks from the band's own label's first release, "Totally Driven", which was a 2CD collection of re-recordings of their greatest hits.
uriah-heep.co.uk THE DARKNESS ANNOUNCES NORTH AMERICAN TOUR
UK glam rockers The DARKNESS are going on a North American tour from late March to early May 2018. Tickets go on sale to the general public on Friday, September 29. For dates and tickets, check out thedarknesslive.com
The band's new album, "Pinewood Smile", will be released on October 6. NEW ALBUM WITH PROTES BENGT
Swedish hardcore/punk band PROTES BENGT are going to release a new LP, "Pick Your Bengt LP", in 2018.
PROTEST BENGT are most famous for their only record so far, the 32-track 7" EP "In Bengt We Trust", which was released in 1985. But at the same time as they recorded the EP, they also recorded more than 40 songs that didn't make it to the 7". And (as you probably can figure out) it's those songs that will end up on the new LP.
facebook.com/Protes-Bengt-1487590744847031 MINISTRY SIGNS WITH NUCLEAR BLAST
Industrial metal pioneers MINISTRY have signed a worldwide deal with Nuclear Blast Records. Their new album, "AmeriKKKant", is tentatively scheduled for release the first quarter of 2018.
ministryband.com nuclearblast.de
Take Me To The Top


SEPTEMBER 25, 2017
NEW MISFITS SHOW ADDED IN LAS VEGAS
The MISFITS show - with original members Glenn Danzig and Jerry Only, plus Doyle Wolfgang Von Frankenstein - at The Forum in Los Angeles on December 30 sold out in less than a minute when the tickets was released. So due to "unprecedented demand", they have added another show on December 28 at MGM Grand Garden Arena in Las Vegas. Support acts will be ALKALINE TRIO and FEAR.
Dave Lombardo (SUICIDAL TENDENCIES, ex-SLAYER) will once again be playing drums with the band. Acey Slade (ex-JOAN JETT AND THE BLACKHEARTS) will play second rythm guitar.
misfits.com NEW SINGLE WITH BLITZKRIEG IN DECEMBER
NWOBHM veterans BLITZKRIEG will release a new 7" vinyl single, "Reign Of Fire", on December 8 in a limited edition of 500 copies.
The band have just signed with Mighty Music, and plan to release a new album in 2018.
"Reign Of Fire" can be pre-ordered at the official BLITZKRIEG bandshop: targetshop.dk/blitzkrieg
blitzkriegmusic.com AUSTRALIAN ROCK LEGENDS UNITE FOR BON SCOTT TRIBUTE TOUR
Featuring a lineup that includes 2 former AC/DC members (Simon Wright and Mark Evans), late AC/DC singer Bon Scott's son (Dave Stevens), Aussie rock stalwarts from The ANGELS and The POOR (James Morley and Skeenie) and rounded off with YouTube tone maven Fil "SoloDallas" Olivieri, "Bon But Not Forgotten" brings together some of the world's finest rockers to pay tribute to Bon Scott.
Confirmed dates are:
Nov. 02 - Hamilton Hotel - Brisbane, Australia
Nov. 04 - Racehorse Hotel - Ipswich, Australia
Nov. 06 - Shoppingtown Hotel - Doncaster, Australia
Nov. 10 - The Grand Hotel - Mornington, Australia
Nov. 11 - The ESPY Gershwin Room - Melbourne, Australia SORROWS PATH GOT A NEW DRUMMER
Greek heavy/doom metal band SORROWS PATH are happy to announce that their new drummer is Thodoris Christodoulou.
My review of their latest album, "Touching Infinity", can be found here.
facebook.com/sorrowspath
Take Me To The Top


SEPTEMBER 23, 2017
EX-CORROSION OF CONFORMITY VOCALIST ERIC EYCKE HAS DIED
Eric Eycke, who sang on CORROSION OF CONFORMITY's 1984 debut album, "Eye For An Eye", has passed away. Just prior to his death, Eycke had reportedly been in hospice with various maladies.
coc.com CHEAP TRICK TO RELEASE CHRISTMAS ALBUM
American rock veterans CHEAP TRICK will release their first holiday-themed album, "Christmas Christmas", on October 20 via Big Machine Records.
CHEAP TRICK delivers a sleigh full of rock and roll Christmas classics and festive favourites by WIZZARD, SLADE, Chuck Berry, RAMONES and The KINKS, as well as newly penned offerings.
cheaptrick.com 5 TESTAMENT CLASSICS TO BE REISSUED IN NOVEMBER
5 classic albums from San Francisco Bay Area thrashers TESTAMENT will be re-released on November 17 via Nuclear Blast. The albums are: "Live At The Fillmore" (1995), "Demonic" (1997), "The Gathering" (1999), "First Strike Still Deadly" (2001) and "Live At Eindhoven '87" (2009).
All 5 albums will feature new artwork. They will be available as digipak CD and on black vinyl.
testamentlegions.com nuclearblast.de NEW RECORD WITH HEADONS IN NOVEMBER
It looks like Swedish punk band HEADONS are going to release a new 10" vinyl, titled "...av Ingenting", sometime in November via AMTY Records.
They plan to have a release party (if they can find a new drummer in time) on November 25, so the record should be out arond that date.
headons.bandcamp.com
Take Me To The Top


SEPTEMBER 22, 2017
TARJA TO RELEASE CHRISTMAS ALBUM
Former NIGHTWISH singer Tarja Turunen are going to release a Christmas album, "From Spirits And Ghosts (Score For A Dark Christmas)", on November 17 through earMUSIC.
The album includes 11 Christmas classics, and brings them to a never-before-seen level, uniquely blending Tarja's classically trained voice with darker gothic influences. Besides covering classic carols, the album also features a 12th track, the brand new original song "Together".
tarjaturunen.com BOSS IS DEAD
Börje "Boss" Forsberg - owner of Black Mark Records and father of late BATHORY mainman Thomas "Quorthon" Forsberg - passed away in the early morning hours of Thursday, September 14. After many years of serious illness, his heart gave up. JOAN JETT AND THE BLACKHEARTS, CHEAP TRICK AND LYNYRD SKYNYRD CONFIRMED FOR ROCKFEST 80'S
The second annual RockFest 80's is set to take place Saturday, November 4 and Sunday, November 5, at C.B. Smith Park in Pembroke Pines, Florida, U.S.A. Among the confirmed artists are JOAN JETT AND THE BLACKHEARTS, CHEAP TRICK, Sebastian Bach, DOKKEN, QUIET RIOT, STEELHEART, LYNYRD SKYNYRD, FOGHAT, Lita Ford etc.
More info at rockfest80s.com
Take Me To The Top


SEPTEMBER 21, 2017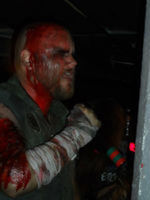 NEW SINGLE WITH F.K.Ü.
Swedish horror thrash metal band F.K.Ü. will release the first single, "Nightmares in a Damaged Brain", from their upcoming album, "1981", on Friday (Sep. 22) via Despotz Records. It will be available on most digital platforms.
F.K.Ü. are going to Japan for 2 shows at Assault Fest in Tokyo on November 4 and 5. There will also be a Scandinavian tour in January/February.
facebook.com/moshoholics POWERMAN 5000 ANNOUNCES U.S. TOUR
Hybrid rock band POWERMAN 5000 has announced the first leg of a worldwide tour in support of its new album, "New Wave", which will be released on October 27 via Pavement Entertainment.
The tour will start in U.S.A. in October, and the dates are:
Oct. 20 - Portland, OR - Hawthorne Theater
Oct. 22 - Seattle, WA - El Corozon
Oct. 24 - Sacramento, CA - Holy Diver
Oct. 26 - Los Angeles, CA – Whisky A Go Go
Oct. 28 - San Diego, CA - Brick By Brick
Oct. 29 - Phoenix, AZ - Pub Rock Live
Oct. 31 - Lubbock, TX - Jakes
Nov. 02 - Dallas, TX - Canton Hall
Nov. 04 - Austin, TX - Scout Bar
Nov. 05 - Houston, TX - Dirty Dog
Nov. 08 - St. Louis, MO - Firebird
Nov. 10 - Flint, MI - Machine Shop
Nov. 11 - Bloomington, IL - Castle Theater
Nov. 12 - Joliet, IL - The Forge
Nov. 14 - Dundee, IL - Rochaus
Nov. 15 - Omaha, NE - Lookout Lounge
Take Me To The Top


SEPTEMBER 20, 2017
40TH ANNIVERSARY DELUXE EDITION OF "NEVER MIND THE BOLLOCKS HERE'S THE SEX PISTOLS" DUE IN OCTOBER
It is now almost 40 years to the day since SEX PISTOLS classic album "Never Mind The Bollocks, Here's The Sex Pistols" was released, and to mark this significant anniversary USM/UMC will revisit the out-of-print super deluxe edition of the album, which was originally issued in 2012.
Released in limited numbers at the time, this set is widely considered to be the definitive collection. This new, budget priced smaller-sized edition still boasts 3CDs which include the original studio album with 1977 B-sides, a disc of outtakes and 1 disc of 1977 live material. Additionally, there is a DVD featuring 1977 footage of the band playing live from the infamous boat party held on the River Thames, London, the Winter Gardens, Penzance in Cornwall and the Happy House, Stockholm, Sweden.
Bringing it all together is a 48-page hardback book with narrative from music journalist Pat Gilbert, plus rare photos from Bob Gruen, Barry Plummer, John Tiberi and Dave Wainwright.
"Never Mind The Bollocks – 40th Anniversary Deluxe Edition" will be released on October 27.
sexpistolsofficial.com
NEW LIVE RECORDING WITH IRON MAIDEN IN NOVEMBER
Warner Music will release IRON MAIDEN's "The Book Of Souls: Live Chapter" on November 17 worldwide (through BMG in the USA). This live recording comprises 15 songs captured during "The Book Of Souls World Tour", which covered 39 countries across 6 continents during 2016 and 2017, and was seen by over 2 million fans.
"The Book Of Souls: Live Chapter" will be released physically in CD, deluxe CD and vinyl audio formats, with the concert film available to stream free online or as a digital download.
ironmaiden.com PHIL RUDD CANCELS EUROPEAN TOUR
Former AC/DC drummer Phil Rudd and his solo band have canceled their previously announced European tour.
The trek, which was scheduled to run from September 14 through November 6, was called off because of a combination of "a key bandmember" coming down with a virus and "unforeseen key logistical and technical issues", according to a statement released by Rudd's management, Wave 365 Media Limited.
philruddmusic.com NEW KISS BOOK IN OCTOBER
"Kiss Klassified: War Stories From A Kiss Army General" will be released on October 26 via Gain Production. The book features over 750 never-before-seen photos as well as several unpublished interviews with KISS.
The story is centered around Johan Kihlberg, who was the president of Kiss Army Sweden for 10 years. He hung out in the studio with Gene Simmons and Paul Stanley, got drunk with Eric Carr, performed with Vinnie Vincent and was tour manager for Bruce Kulick. And he scolded Ace Frehley.
It all started in the early 80s when Johan began stalking the members every time they were in Stockholm. Together with principal photographer Mats Vassfjord, he continued to follow and document KISS around the world. This is his own incomparable Kisstory told to Sweden Rock Magazine journalist Carl Linnaeus.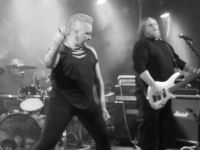 NEW SINGLE WITH ZEPHYRA
Local (Borås, Sweden) melodic death metallers ZEPHYRA has released a new single, "The Darkest Black", today (Sep. 20). It's available on most digital platforms, like YouTube, Spotify, iTunes etc.
ZEPHYRA are currently working on their 3rd album.
​zephyra.se NEW SOLO ALBUM WITH WARREL DANE NEXT YEAR
Warrel Dane, vocalist of SANCTUARY and NEVERMORE, will record his second solo album during the fall/autumn. The album is expected to be released in the first half of 2018 via Century Media Records.
warreldane.net centurymedia.com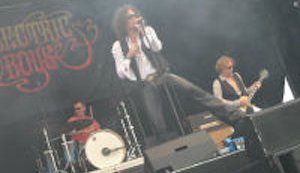 ELECTRIC BOYS ANNOUNCES UK TOUR
Swedish hard rockers ELECTRIC BOYS are going on a UK tour in November/December. And if I got it right, they will continue to celebrate the 25-year anniversary of their "Groovus Maximus" album.
The dates are these:
26 November – Corporation, Sheffield
27 November – The Cluny, Newcastle Upon Tyne
28 November – O2 ABC Glasgow, Glasgow
29 November – The Slade Rooms – Wolverhampton
30 November – The Live Rooms, Chester
2 December – Planet Rockstock – Trecco Bay
3 December – Rescue Rooms, Nottingham
4 December – The Underworld Camden, London
electricboys.com
Take Me To The Top


SEPTEMBER 19, 2017

MARCO MENDOZA RECORDING NEW SOLO ALBUM IN DENMARK
Bass player Marco Mendoza (WHITESNAKE, THIN LIZZY, BLACK STAR RIDERS, Ted Nugent, The DEAD DAISIES) has signed a wordwide record deal with Mighty Music. He is currently in Denmark recording his long-awaited new solo album, "Viva La Rock", with producer and guitar player Søren Andersen (Glenn Hughes, Mike Tramp). Morten Hellborn take care of the drums on the album.
"Viva La Rock" will be released in early 2018 and will be followed by an extensive tour. But already this week Mendoza will be heading on a 3-week solo European tour with Michael McCrystal (TYGERS OF PAN TANG) and John Macaluso (Yngwie Malmsteen).
marcomendoza.com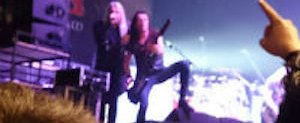 FAT DELUXE BEST OF WITH SAXON IN NOVEMBER
BMG has set a November 17 release date for "Decade Of The Eagle", a deluxe anthology featuring 34 tracks that look back at the years that built the SAXON legend.
"Decade Of The Eagle" is a retrospective that spans the band's first 9 albums, and represents the very best of the first decade of their career. These 4LP (180g vinyl) and 2CD deluxe editions are in a gatefold sleeve that features a special metallic embossed coin on the cover. They also include new liner notes by frontman Biff Byford that document the decade and which are accompanied by rarely seen and classic photos from the era.
To pre-order your copy of "Decade Of The Eagle", go to pledgemusic.com/saxon
SAXON's new album, "Thunderbolt", is tentatively due in January 2018.
saxon747.com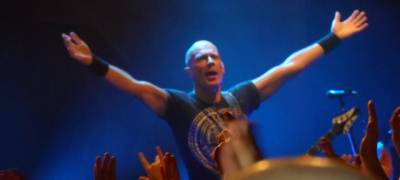 VENOM, SONATA ARCTICA, ACCEPT AND THE HAUNTED WILL ROCK THE BOAT
An event called Rock The Boat will once again sail on the Baltic Sea (Stockholm, Sweden to Finland and back). The dates and bands are these:
Oct. 5 - VENOM, DESTRUCTION, WOLF and ALTAIR
Nov. 9 - DRAGONFORCE, SONATA ARCTICA, LANCER and VEONITY
Feb. 5 - ACCEPT
Apr. 26 - PAIN and The HAUNTED
More bands will probably be added to the 2 later dates..
Tickets and more info at tallinksilja.se/rock-the-boat CJ RAMONE GOING TO JAPAN
CJ Ramone (ex-RAMONES) are going to Japan for a few shows in late October. The dates are:
Oct. 30 - Shibuya Club Quattro, Tokyo
Oct. 31 - Nagoya Club Quattro, Nagoya
Nov. 1 - Umeda Club Quattro, Osaka
Nov. 3 - Early Believers, Fukuoka cjramone.com CORNERS OF SANCTUARY GOT A NEW SINGER
American heavy metal band CORNERS OF SANCTUARY have parted ways with singer Frankie Cross and announce the recruitment of new female vocalist Treese Logan.
For more info and upcoming tour dates, check out cornersofsanctuary.com PUNK BAND ZEX ON BEYONCÉ VINYL
The vinyl pressings of Beyoncé's 2016 LP "Lemonade" was recently released on yellow-coloured vinyl. But due to a misprint, some copies of the album actually feature tracks from Ottawa punk band ZEX's latest album, "Uphill Battle".
Take Me To The Top


SEPTEMBER 18, 2017
THE QUIREBOYS ANNOUNCES ACOUSTIC UK TOUR WITH THE GLORIA STORY
British rock veterans The QUIREBOYS are going on a acoustic UK tour in December/January. Support act will be Swedish rockers The GLORIA STORY (except for PLYMOUTH, NORWICH and Ballymena).
For dates, take a look at quireboys.com or thegloriastory.com AEROSMITH PHOTO BOOK COMING IN NOVEMBER
Wymer Publishing has set a November 30 release date for "Aerosmith In Full Flight", a pictorial document as seen through the lens of British photographer Tony Mottram, who photographed the band over many years for various magazines.
As well as featuring photos of the band shot several times in England, this collection includes images from a session at the band's rehearsal room in Boston. Littered throughout is a mixture of live and offstage photos, including a selection of photos taken at London's famous Marquee club when they were joined on stage with Jimmy Page (LED ZEPPELIN).
Most of these photos have never seen the light of day before.
According to Wymer, "Aerosmith In Full Flight" has not been authorized or approved by AEROSMITH or the band's management.
More information at wymeruk.co.uk/aerosmith-in-full-flight.html
Take Me To The Top


SEPTEMBER 17, 2017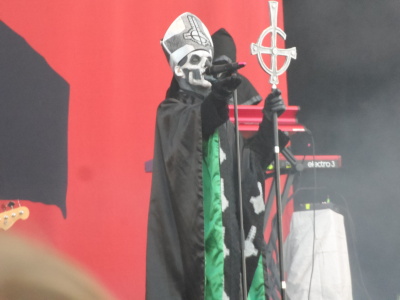 NEW GHOST ALBUM NEXT YEAR
Swedish occult rock band GHOST are currently recording some new material for their fourth album. They aim at a release in April.
ghost-official.com
Take Me To The Top


SEPTEMBER 16, 2017
UPCOMING RAMMSTEIN ALBUM COULD BE THEIR LAST
RAMMSTEIN guitarist Richard Kruspe says that the band's upcoming album could be its last. The German industrial metallers are currently working on what will be their 7th studio album.
rammstein.de DESTRUCTION TO RELEASE COLLECTION OF RE-RECORDED CLASSICS IN NOVEMBER
German thrash metal veterans DESTRUCTION will release their new "best-of-old-school" album, "Thrash Anthems II", on November 10 via Nuclear Blast.
The album will consist of re-recordings of old classics.
destruction.de
Take Me To The Top


SEPTEMBER 15, 2017
2 NEW SINGLES WITH L7
Reunited female rock band L7 will be releasing 2 new singles on Don Giovanni records. That will be the band's first new material in 18 years.
The first single is out September 29. THOR ANNOUNCES NORTH AMERICAN TOUR DATES
North American hard rock/heavy metal legend Thor are going on a short North American tour later this month. The dates are as follows:
Sep 29 - Rose City, Portland, OR
Oct 5 - Blue Moon, Seattle, WA
Oct 7 - Streets of London, Denver, Colorado
Oct 13 - Brixx, Edmonton, Alberta
Oct 14 - Palomino, Calgary, Alberta
Oct 19 - Smalls, Detroit, MI
Oct 20 - Minnesota Music Cafe, St. Paul, Minnesota
Oct 21 - Phat Headz, Green Bay, Wisconsin
Oct 27 - The 340, Vancouver, BC VIVALDI METAL PROJECT ANNOUNCES ITALIAN TOUR
The VIVALDI METAL PROJECT are going on a Italian tour as a acoustic duo - with creator/producer/pianist Mistheria and Bulgarian singer Tsena Stefanova. They will perform an exclusive medly from the VIVALDI METAL PROJECT album, "The Four Seasons", as well as original pieces by Mistheria and Tsena. There will also be songs by Swedish singer Marina Ammouri, and acoustic arrangements based on NIGHTWISH, WITHIN TEMPTATION and DREAM THEATER.
Each show will also feature additional guests: Ida Elena (vocals), Lisy Stefanoni (flute, vocals), Leonardo Porcheddu (guitar), Titta Tani (vocals).
The exclusive dates are these:
Oct. 18 - Luco Dei Marsi (AQ)
Oct. 19 - Defrag, Roma (RM)
Oct. 20 - Colony, Brescia (BS)
Oct. 21 - Orange Rock, Pescara (PE)
Oct. 22 - Pocoloco, Pacanica (AQ)
vivaldimetalproject.com
Take Me To The Top


SEPTEMBER 14, 2017
HÜSKER DÜ DRUMMER GRANT HART IS DEAD
Grant Hart, drummer and co-vocalist of the legendary Minneapolis band HÜSKER DÜ, has passed away. He was 56 and was known to have been suffering from cancer. SCORPIONS TO RELEASE ANOTHER BALLADS COMPILATION WITH 2 NEW SONGS
German hard rock veterans SCORPIONS have just finished recording a couple of new songs for a forthcoming compilation album that will collect the most popular of their ballad-type material. The album will be released via Sony Music later this year.
the-scorpions.com MARTYRDÖD SIGNS WITH CENTURY MEDIA
Swedish metal/crust punks MARTYRDÖD have signed a 3-album deal with Century Media Records for the world excluding North America.
MARTYRDÖD are currently in the process of writing new material, and plan to release a new album in the second half of 2018.
martyrdod.se centurymedia.com
Take Me To The Top


SEPTEMBER 13, 2017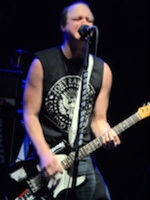 NEW VIDEO WITH JUNKSTARS ON MONDAY
Swedish hard/punk rockers JUNKSTARS will return with a new video (and single?) on Monday, September 18 at 13.13 local time. It seems like the title of the song will be "Snakebites".
junkstars.se NEW SOLO ALBUM WITH EX-GUNS N' ROSES GUITARIST GILBY CLARKE
Former GUNS N' ROSES guitarist Gilby Clarke has completed recording his new album. The disc, which is expected next year, will feature many prominent musical guests, including MÖTLEY CRÜE bassist Nikki Sixx.
The album still needs to be mixed.
Take Me To The Top


SEPTEMBER 12, 2017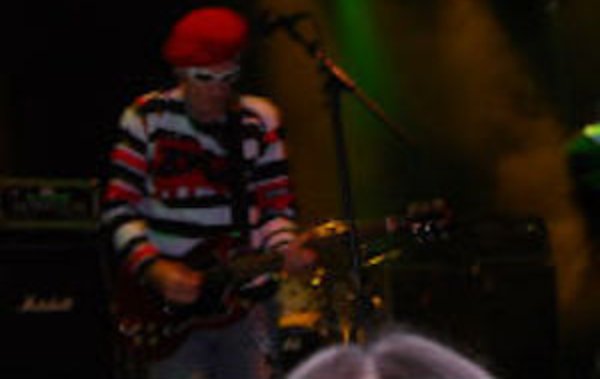 THE DAMNED TO RECORD NEW ALBUM NEXT MONTH
Legendary British punk rock band The DAMNED will enter the studio in October to record its 11th album for an early 2018 release via Search & Destroy. Helming the record in Brooklyn, New York will be famed producer Tony Visconti, who has previously worked with David Bowie, T.REX, Morrisey, U2, The STRANGLERS, Iggy Pop and THIN LIZZY. This will be the band's first new studio album for nearly 10 years.
This news also comes with a change in The DAMNED's lineup. The band has parted ways with bassist Stu West and has replaced him with Paul Gray, who was an essential part of the band during the 80s, having played on previous The DAMNED albums "The Black Album" and "Strawberries".
For upcoming tour dates, go to officialdamned.com NEW ALBUM WITH ANNIHILATOR IN NOVEMBER
Canadian thrash metal veterans ANNIHILATOR will release their new album, "For The Demented", on November 3. GENE SIMMONS AND ACE FREHLEY TO PERFORM TOGETHER FOR FIRST TIME IN 16 YEARS
Gene Simmons and his former KISS bandmate Ace Frehley will perform together onstage for the first time in over 16 years at The Children Matter benefit concert to support the victims of Hurricane Harvey. Don Felder (former lead guitarist of The EAGLES) and CHEAP TRICK will also appear on September 20 in St. Paul, Minnesota.
More info at thechildrenmatter.ngo NEW ALBUM WITH TRIBULATION IN JANUARY
Swedish death metallers TRIBULATION are currently in the studio to record their 4th (yet untitled) full length album, which will be released in January 2018 via Century Media Records.
TRIBULATION will also be 1 of the support acts for ARCH ENEMY on their upcoming European tour in January/February 2018.
tribulation.se centurymedia.com
Take Me To The Top


SEPTEMBER 11, 2017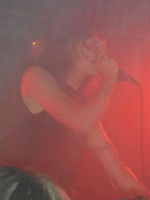 JONAS STÅLHAMMAR IS NEW GUITARIST IN AT THE GATES
After the departure of founding guitarist Anders Björler in March, Swedish death metal legends AT THE GATES has recruited Jonas Stålhammar (The LURKING FEAR, BOMBS OF HADES, GOD MACABRE, ex-UTUMNO, MACABRE END) as their new guitarist.
The band are currently working on new material, and plan to record a new album between November 2017 to January 2018.
atthegates.se VAMPIRE AND TYRANEX CONFIRMED FOR BLACK CHRISTMASS
VAMPIRE, TYRANEX, ROOT, DISREGARD and THRONE OF HERESY are the last acts to be confirmed for the Black Christmass festival in Norrköping, Sweden on December 15-16.
Among the other artists that will perform are ABBATH, SODOM, TIAMAT, BELPHEGOR, MERCILESS, ONSLAUGHT, The LURKING FEAR etc.
More info at skrikhult.se
Take Me To The Top


SEPTEMBER 10, 2017
DECAPITATED ARRESTED FOR SUSPECTED KIDNAPPING
According to The Spokesman-Review, all 4 members of the Polish extreme metal band DECAPITATED were arrested early Saturday (Sep. 9) following their concert at The Observatory in Santa Ana, California. They are suspected of kidnapping a woman after their show in Spokane, Washington on August 31.
Read more about it here: spokesman.com/stories/2017/sep/09/members-of-heavy-metal-band-decapitated-arrested-f
Take Me To The Top


SEPTEMBER 9, 2017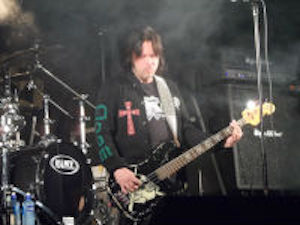 30TH-ANNIVERSARY EDITION OF CANDLEMASS'S "NIGHTFALL"
Peaceville Records has set an October 20 release date for the 30th-annniersary edition of CANDLEMASS's "Nightfall", one of the all-time classic doom metal albums.
This deluxe anniversary edition includes previously unreleased alternate rough mixes of the album, tracks from the studio sessions, plus a rare rehearsal recording from 1987 featuring renditions of songs prior to the album being recorded.
candlemass.se peaceville.com NEW ALBUM WITH BUTCHER BABIES IN OCTOBER
American metal band BUTCHER BABIES will release their third album, "Lilith", on October 27 via Century Media.
The follow-up to 2015's "Take It Like A Man" was produced by Steve Evetts (The DILLINGER ESCAPE PLAN, SEPULTURA, SUICIDE SILENCE) and marks the band's recording debut with new drummer, Chase Brickenden, who replaced Chris Warner last year.
butcherbabiesofficial.com centurymedia.com
Take Me To The Top


SEPTEMBER 8, 2017
RE-RELEASE OF QUEEN'S "NEWS OF THE WORLD" IN NOVEMBER
A special box set of QUEEN's landmark 1977 album "News Of The World" is set for release towards the end of this year, marking the 40th anniversary of the original release. This lavish new package has a worldwide release date of November 17 and is available to pre-order now.
The 40th anniversary is also marked with the release of a special limited-edition picture-disc album. This picture disc version will be available in a strictly limited run of 1977 individually numbered copies housed in a commemorative die-cut sleeve. This version will only be available through pre-order from the official QUEEN webstore.
queenonline.com
Take Me To The Top


SEPTEMBER 7, 2017
NEW SLIPKNOT DOCUMENTARY IN OCTOBER
The new SLIPKNOT documentary "Day Of The Gusano" will be released on DVD/Blu-ray on October 20 via Eagle Rock Entertainment.
Directed by SLIPKNOT's own M. Shawn Crahan, a.k.a. Clown, "Day Of The Gusano" documents the Iowa band's first-ever visit to Mexico in December 2015 and features exclusive interviews with SLIPKNOT's members talking about the importance of their fanbase and the band's long-awaited first-ever show in Mexico City.
slipknot1.com BEST OF ALBUM WITH PRIMAL FEAR IN NOVEMBER
German heavy metal band PRIMAL FEAR will release a new best of collection, "Best Of Fear", on November 10. The album will also include 4 new songs, and 1 of them is a cover of HEART's "If Looks Could Kill".
primalfear.de NEW ALBUM WITH VANDENBERG'S MOONKINGS IN NOVEMBER
4 years after Adrian Vandenberg (VANDENBERG, WHITESNAKE) made a spectacular comeback with VANDENBERG"S MOONKINGS, the band returns with a sophomore album, simply titled "MK II". The album will be released on November 3 via the Mascot Label Group.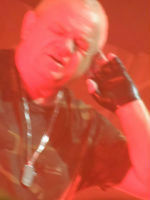 RAVEN TO SUPPORT DIRKSCHNEIDER
Heavy metal veterans RAVEN will be support act on DIRKSCHNEIDER's (ex-ACCEPT frontman Udo Dirkschneider performing ACCEPT songs for the last time) upcoming European tour this fall.
RAVEN will play all shows from October 16 until December 23, except the following ones: Vienna, Bratislava, Budpaest, Kosice and Leipzig. On those 5 shows GARAGEDAYS will be support act.
For dates and other information, go to udo-online.com
Take Me To The Top


SEPTEMBER 6, 2017
APPICE BROTHERS TO RELEASE ALBUM AND DO 3 SHOWS
Legendary drummers and brothers Vinny and Carmine Appice have teamed up for a new project called APPICE. They are set to release their debut album, "Sinister", on October 27 via SPV/Steamhammer. Before they do, however, they have announced 3 special live shows where the brothers will perform "Sinister" together. The 3 dates include appearances in New York City, Derry and Las Vegas. Tickets for all shows are available now. At the Las Vegas show, you can be a part of history, as APPICE will shoot a video for their song "Monsters And Heroes".
The APPICE live dates are as follows:
Sep. 22 - Cutting Room, New York, NY
Sep. 23 - Tupelo Music Hall, Derry, NH
Sep. 29 - Vampd, Las Vegas, NV
Take Me To The Top


SEPTEMBER 5, 2017
THE SELECTER AND THE BEAT ANNOUNCES SCANDINAVIAN TOUR
If we have any fans of ska music, The SELECTER and The BEAT featuring Ranking Roger will do a co-headline Scandinavian tour in April 2018. Tickets go on sale September 8, and the (very few) dates are these:
April 19 - Vega, Copenhagen, Denmark
April 20 - Rockefeller, Oslo, Norway
April 21 - Strand, Stockholm, Sweden
April 22 - Tavastia Klubi, Helsinki, Finland
theselecter.net thebeatofficial.com BOX SET WITH PREVIOUSLY UNRELEASED SOLO MATERIAL FROM GENE SIMMONS
KISS bassist/vocalist Gene Simmons's long-promised box set of previously unreleased solo material, which has apparently had several different working titles over the years — including "Monster" (later used by KISS for the band's most recent studio album), "Alter Ego" and "100" — will finally see the light of day later this year. The box set will now be called "The Vault".
More information will be made available at genesimmonsvault.com SEVENDUST FRONTMAN RELEASES SOLO SINGLE
SEVENDUST frontman Lajon Witherspoon has released his debut solo single, titled "Love Song". It's available via all digital music retailers.
SEVENDUST will enter the studio this fall to record the follow-up to 2015's "Kill The Flaw" album for an early 2018 release. DEBUT ALBUM WITH ICE AGE IN OCTOBER
Swedish female metal band ICE AGE will release its long-awaited debut album, "Breaking The Ice", on October 21 via GMR/PHD. The disc, which was laid down at Gothenburg Rock Studios, features re-recorded versions of 5 classic songs from the original 80s demos plus 5 brand new songs.
Take Me To The Top


SEPTEMBER 4, 2017
SWEDISH ROCK MUSICIAN PETER PUDERS IS DEAD
Swedish guitarist Peter Puders has died at the age of 58. He has played with artists like TT REUTER, COMMANDO M PIGG, Ulf Lundell, IMPERIET and Thåström. NEW BAND WITH MATS LEVÉN AND ANDERS VIKSTRÖM
Swedish hard rock and metal musicians Mats Levén (CANDLEMASS) and Anders Vikström (TREAT) have a new band together called ReVertigo. They have just signed to Italian label Frontiers Music Srl, who will release their debut album in early 2018.
All the instruments on the album are played by Mats and Anders, except for the drums, which were performed by their friend Thomas Broman (GREAT KING RAT, MSG, ELECTRIC BOYS).
facebook.com/ReVertigoOfficial
Take Me To The Top


SEPTEMBER 2, 2017
LION'S SHARE REJOINED BY ORIGINAL KEYBOARDIST FOR NEW SINGLE
Swedish heavy metal band LION'S SHARE has been rejoined by co-founder and original keyboardist Kay Backlund for its latest single, "The Lion's Trial". The track is the follow-up to "Another Desire", which was released in June 2017, and marked the group's first new music since 2009's "Dark Hours" album. You can check out the song at youtu.be/2j9dfc69WDI
More than 20 new songs have been written, and about half of them have been partially recorded so far.
facebook.com/lionsshareband
Take Me To The Top


SEPTEMBER 1, 2017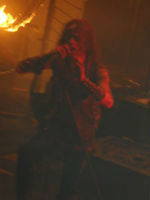 KATAKLYSM TO FILM MUNICH CONCERT FOR UPCOMING DVD
Canadian extreme metallers KATAKLYSM are celebrating their 25th anniversary in 2017 by embarking on a massive headline tour across Europe in the fall. To immortalize this event, the band has picked the last show of the tour — on October 21 in Munich, Germany at the famous Backstage club — to film the concert for future release.
For tour dates and other info, go to kataklysm.ca NEW ALBUM WITH WITCHERY IN NOVEMBER
Swedish blackened thrash metallers WITCHERY will release a new album, "I Am Legion", on November 10 via Century Media Records.
The album's first single, "True North", is out now.
facebook.com/officialwitchery centurymedia.com WATAIN CONFIRMED FOR GEFLE METAL FESTIVAL
WATAIN have been confirmed for Gefle Metal Festival, which take place in Gävle, Sweden on July 13-14, 2018.
Confirmed since earlier are VENOM, AT THE GATES, SODOM, CORONER, LACUNA COIL, The LURKING FEAR, F.K.Ü. etc.
Tickets on sale now. More info at geflemetalfestival.se
Take Me To The Top


This site has been online since 2001.
All reviews and photos/images by Jimmy Blom.