Follow Hard Rock Info on Facebook!
NEWS
AUG. 12, 2020
ASOCIAL TO RECORD NEW EP
Swedish hardcore/punk legends ASOCIAL will enter the studio in the fall to record 4 new and 4 old songs for a new EP.
facebook.com/AsocialAttack
KISS ANNOUNCE NEW DATES FOR U.S.A.
KISS has announced the rescheduled dates for the latest U.S. leg of its "End Of The Road" tour. The shows, which will once again feature support from VAN HALEN singer David Lee Roth, will kick off on August 18, 2021 in Mansfield, Massachusetts and will conclude on October 6, 2021 in Lafayette, Louisiana.
For dates and other details, try: kissonline.com
FINNTROLL ANNOUNCE EUROPEAN TOUR
Finnish folk metal band FINNTROLL will hit mainland Europe in March/April 2021. Support acts will be the Icelandic band SKÁLMÖLD and ATAVISTIA.
FINNTROLL will release a new album, "Vredesvävd", on September 18, 2020 via Century Media Records.
Tour dates can be found here: trollhorde.com or black-harbour.com
"Vredesvävd" can be pre–ordered here: finntroll.lnk.to/VredesvavdFC
NEW ALBUM WITH ELECTRIC BOYS EARLY NEXT YEAR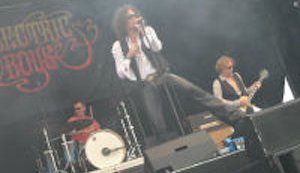 Swedish hard rock veterans ELECTRIC BOYS has recorded a brand new album, titled "Upside Down", which is expected to be released in early 2021 via Mighty Music.
The band also announce that they have mutually decided to part ways with guitarist Franco Santunione. New guitarist is "Slim" Martin Thomander, who played on their third album, "Freewheelin'".
A new tour is currently being scheduled.
electricboys.com mightymusic.dk
STATUS QUO CANCEL UK/EUROPEAN TOUR
STATUS QUO have been forced to announce the cancellation of their 40-date UK and European tour, that was planned for October, November and December 2020 in support of the "Backbone" album release. This is in line with public health requirements and advice relating to Covid-19. Due to various commitments for next year, the band are unable to reschedule these shows for 2021.
This cancellation announcement currently does not include the 3 French dates, scheduled for November, as current French Government advice is that indoor shows can go ahead during November.
statusquo.co.uk
AUG. 11, 2020
VADER ANNOUNCE EUROPEAN TOUR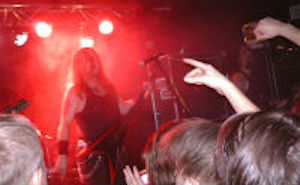 Polish death metal veterans VADER will be touring in Europe in September with MASS WORSHIP as special guests.
Dates and other details can be found here: facebook.com/vader
NEW LIVE RELEASE WITH HAMMERFALL IN OCTOBER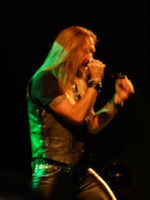 Swedish heavy metal band HAMMERFALL will release "LIVE! Against The World" on October 23 via Napalm Records. It will be released in 3 different formats: Bluray/CD bundle, LP and an exclusive limited edition Earbook.
The concert was recorded on February 15 at the MHP Arena in Ludwigsburg, Germany.
You can pre-order here: hammerfall.net/live-atw
hammerfall.net napalmrecords.com
RE-RELEASE OF JOHNNY THUNDERS' "Que Sera Sera" ALBUM
On September 11, MVD will release a 3CD box set of Johnny Thunders' 1985 solo album "Que Sera Sera".
Dubbed "Que Sera Sera: Resurrected", the set includes the album proper remixed by The VIBRATORS' Pat Collier, with the Thunders' guitar more present (on the original version, Thunders own mix of his guitar has been criticized). There are also 2 unreleased tracks left off the original album, plus 6 previously unheard outtakes.
The second disc has 18 mostly unheard live tracks from Amsterdam, Lyon and Geneva. The third disc is the original album and single mixes.
Lastly, the release includes a 36-page booklet by Thunders biographer Nina Antonia.
AUG. 10, 2020
PERKELE PARTS WAYS WITH DRUMMER
John Sandberg, drummer for Swedish street punk veterans PERKELE, has decided to leave the band.
You can read more about it here: facebook.com/Perkele1993
CANDLEMASS, THUNDERMOTHER AND EASY ACTION CONFIRMED FOR NOX ROCKS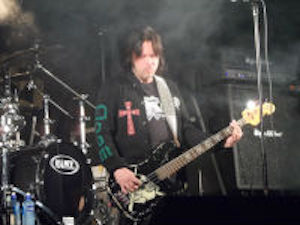 On the 22 of August some Swedish hard rock and metal bands will team up for a benefit concert for artists and their crew. The bands who will participate are CANDLEMASS, THUNDERMOTHER, SCARLET, EASY ACTION and an all-star band with Pontus Norgren (HAMMERFALL) and Pontus Egberg (KING DIAMOND) among others.
Nox Rocks will happen at Nox Studios in Stockholm, and will be streamed directly through Solidtango: solidtango.com
NEW ALBUM WITH MSG IN JANUARY
Michael Schenker is currently in the final stages of recording a brand new MSG album, titled "Immortal", which is set to be released via Nuclear Blast on January 8, 2021.
"Immortal" will feature a big list of friends and guests, including the the album's main vocalist Ronnie Romero (RAINBOW, LORDS OF BLACK), alongside Michael Voss (MAD MAX), Ralf Scheepers (PRIMAL FEAR) and Joe Lynn Turner (ex-DEEP PURPLE, RAINBOW) singing on 2 tracks each. The new album line-up includes Steve Mann on keyboards, Barry Sparks (DOKKEN) on bass, 3 drummers Bodo Schopf, Simon Philipps (ex-TOTO) and Brian Tichy (ex-WHITESNAKE), as well as the bman himself, Michael Schenker, on guitars. Guests also include keyboard virtuoso Derek Sherinian on the opening track.
This super team recorded 10 tracks, including the magnum opus "In Search Of The Peace Of Mind", the first song ever written by Michael Schenker and previously recorded on SCORPIONS' debut album, "Lonesome Crow". The song was recorded to celebrate Michael's 50th anniversary and features even more surprises, with singers Gary Barden, Doogie White, Robin McAuley and drummer Simon Phillips joining in this epic celebration.
The limited first edition of this upcoming MSG album will feature another unique extra: a Blu-ray of MICHAEL SCHENKER FEST performance recorded during their headline show at Bang Your Head Festival 2 years ago.
michaelschenkerhimself.com nuclearblast.com/store
PRODUCER MARTIN BIRCH IS DEAD
The legendary British producer Martin Birch passed away on Sunday (Aug. 9) at the age of 71. He has produced albums with bands like DEEP PURPLE, RAINBOW, WHITESNAKE, BLACK SABBATH and IRON MAIDEN among others.
NEW THE WHO BOOK IN OCTOBER
"The Who: Every Album, Every Song", a book examining each one of THE WHO's studio albums, including 2019's "The Who", will be released on October 28 via Sonicbond Publishing.
sonicbondpublishing.co.uk
METALLICA TO PLAY SHOW AT DRIVE-IN THEATERS ACROSS NORTH AMERICA
METALLICA has confirmed its return to the stage for the first time since the September 2019 "S&M²" concerts that opened Chase Center in San Francisco. METALLICA will be the first rock band to be featured in the Encore Drive-In Nights series, with a full set showing August 29 at hundreds of drive-in and outdoor theaters across the United States and Canada. The show will be shot specially for the Encore Drive-In Nights Series at a location near the band's Northern California headquarters and will subsequently be edited and mixed by METALLICA's award-winning production team to the highest standards possible.
For tickets and more details, go to: encorenights.com or metallica.com
AUG. 9, 2020
ENTOMBED A.D. VOCALIST L.G. PETROW GOT CANCER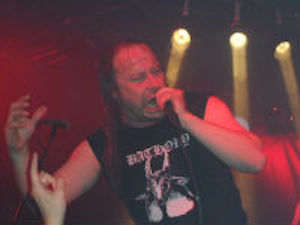 Swedish death metal vocalist Lars-Göran Petrow (ENTOMBED A.D., FIRESPAWN) has been diagnosed with cancer and is going through chemo treatment.
gofundme.com/f/support-petrov
EX-AGNOSTIC FRONT BASSIST ALAN PETERS IS DEAD
Former AGNOSTIC FRONT bassist Alan Peters, who played on the legendary hardcore band's 1987 album "Liberty And Justice For..." album, has died.
AUG. 8, 2020
SPLIT WITH PASTORATET AND N:A HOSPITALET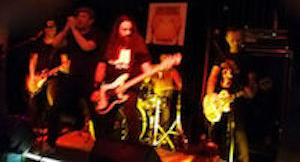 Swedish punk rock bands PASTORATET and N:A HOSPITALET are going to do a split vinyl, which will be released through Second Class Kids Records in the winter.
More details later..
facebook.com/pastoratetofficiell facebook.com/norrahospitalet facebook.com/secondclasskids
CRASHDÏET POSTPONE LATIN AMERICAN TOUR
Swedish sleaze/hard rockers CRASHDÏET has postponed their Latin American tour to April/May 2021. Special guests will be BASTARDZ.
The new dates can be found here: facebook.com/realcrashdiet
AUG. 7, 2020
YET ANOTHER LIVE ALBUM WITH EX-GENESIS GUITARIST STEVE HACKETT
Former GENESIS guitarist Steve Hackett announces the release of "Selling England By The Pound & Spectral Mornings: Live At Hammersmith" on September 25 via InsideOut Music.
This live recording is from his critically acclaimed 2019 UK tour, and was recorded at the Hammersmith Eventim Apollo, the final night of the tour. Steve Hackett was joined by his touring band of Roger King (keyboards), Jonas Reingold (bass), Rob Townsend (saxes/flutes), Craig Blundell (drums and percussion) with Nad Sylvan on vocals. Special guests for this performance were Steve's brother John Hackett (flute) and Amanda Lehmann (guitar and vocals).
This was a very special tour for Steve Hackett as it brought together his favourite album from his time as guitarist with GENESIS - "Selling England By The Pound" - which Steve and his band performed live in its entirety for the first time. The show also featured selected tracks from Steve's personal favourite album from his extensive solo career, "Spectral Mornings", together with tracks from his acclaimed 2019 release "At The Edge Of Light".
"Selling England By The Pound & Spectral Mornings: Live At Hammersmith" is released in several formats: Limited Edition Deluxe 2CD+Blu-ray+DVD Artbook; 2CD+Blu-ray Digipak; 2CD+DVD Multibox; Limited Edition 4LP+2CD Box Set and Digital album.
Check out the first single, "Déja Vu", here: youtu.be/TGj5xcmMIJw
hackettsongs.com insideoutmusic.com
AUG. 6, 2020
SUPER DELUXE EDITION OF BLACK SABBATH's "Paranoid"
BLACK SABBATH celebrates the 50th anniversary in 2020 of its multi-million selling album "Paranoid" with a 5-LP/4CD edition released on October 9.
"Paranoid: Super Deluxe Edition" includes the original album, in addition to a rare 1974 Quad Mix of the album folded down to stereo, plus 2 concerts from 1970, from Montreux and Brussels, that are pressed on vinyl for the first time. The 5-LP set comes with a hardbound book with extensive liner notes featuring interviews with all 4 band members, rare photos, and memorabilia, a poster, as well as a replica of the tour book sold during the "Paranoid" tour.
Pre-order here: blacksabbathband.lnk.to/BSParanoid50TW
blacksabbath.com
DIE KRUPPS TEAM UP WITH ROSS THE BOSS ON THE STRANGLERS COVER
German industrial metal legends DIE KRUPPS have joined forces with former MANOWAR guitarist Ross "The Boss" Friedman on a new single, "No More Heroes", which has just been unleashed on the world via Cleopatra Records.
The song they perform is the enormously significant title track from the 1977 studio album by British rock veternas The STRANGLERS, which The DICTATORS (which Ross was a member of) supported on their "No More Heroes" U.K. tour. The track, which name checks several recently passed historical figures, is a fitting tribute to the also recently passed STRANGLERS keyboardist Dave Greenfield, who died in May of this year from complications related to COVID-19.
The single will be featured on a forthcoming full-length effort from DIE KRUPPS, to be released in 2021.
Check out the song here: youtu.be/qfWgu53TyMc
NEW ALBUM WITH ELECRIC GUITARS NEXT YEAR
Danish hard rocking band ELECTRIC GUITARS is nearing completion of their new album, which will be released on February 5, 2021.
facebook.com/ElectricGuitarsDK
AUG. 5, 2020
GUNS N' ROSES ANNOUNCE RESCHEDULED EUROPEAN DATES
GUNS N' ROSES has announced the rescheduled dates for its European tour.
The band was originally slated to tour Europe earlier this year, but was forced to postpone the shows due to the coronavirus pandemic. Now, GUNS N' ROSES has revealed a new set of dates for the trek, kicking off in Lisbon, Portugal on June 2, 2021 and wrapping up on June 30, 2021 in Munich, Germany.
The new dates are:
Jun. 02 - Passeio Maritimo de Alges, Lisbon, Portugal
Jun. 05 - Estadio Benito Villamarín, Seville, Spain
Jun. 12 - Sweden Rock Festival, Sölvesborg, Sweden
Jun. 18 - Tottenham Hotspur Stadium, London, UK
Jun. 19 - Tottenham Hotspur Stadium, London, UK
Jun. 22 - Marlay Park, Dublin, Ireland
Jun. 24 - Green, Glasgow, Scotland
Jun. 30 - Olympiastadion, Munich, Germany
Unfortunately, due to routing and venue availability issues that developed during the postponement process a select few shows were not able to be rescheduled and have been cancelled.
gunsnroses.com
STEEL PANTHER ANNOUNCE DRIVE-IN SHOWS IN PENNSYLVANIA
California dirt glam metal act STEEL PANTHER are bringing their show to Pennsylvania this September. The band will perform live at 2 Pennsylvania area drive-ins this coming September as part of the "Fast Cars & Loud Guitars Tour": at the Starlite Drive In in Pittsburgh, Pennsylvania on September 11 and the Circle Drive In in Scranton, Pennsylvania on September 12.
Ticket information for both drive-in shows can be found at this location: bit.ly/PantherTourDates
RE-RELEASE OF CHASTAIN's 5th ALBUM
American heavy metal band CHASTAIN will have their 5th album, "For Those Who Dare", re-released on August 14 via Divebomb Records.
The album was originally released in 1990, but had been remixed by the label without the group's involvement, resulting in an overly dry, unpolished sound. To date, the original band-approved mix has never been granted an official CD release. Until now then..
You can now pre-order the CD here: divebombrecords.bigcartel.com/product/chastain-for-those-who-dare-anniversary-edition
AUG. 4, 2020
SONS OF APOLLO POSTPONE SOUTH AMERICAN TOUR
All-star progressive metal band SONS OF APOLLO - with Jeff Scott Soto, Derek Sherinian, Billy Sheehan, Mike Portnoy and Ron "Bumblefoot" Thal - are moving their South American dates once again. The new dates are these:
April 9 - Tom Brasil, São Paulo
April 11 - Circo Voador, Rio De Janeiro
April 13 - Teatro Flores, Buenos Aires
April 15 - Blondie, Santiago
sonsofapollo.com
FLOGGING MOLLY CANCEL SALTY DOG CRUISE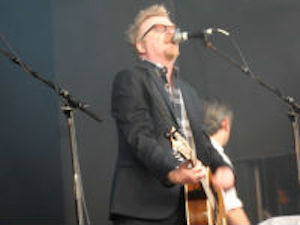 Celtic (punk) rockers FLOGGING MOLLY have announced the cancellation of their Salty Dog Cruise festival due to the coronavirus pandemic. The cruise was set to take place in November. Refunds will be made available for all previously purchased tickets.
floggingmolly.com
U.D.O. POSTPONE RUSSIAN TOUR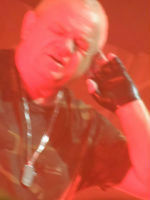 Due to Corona and current problems in Russia, German metal band U.D.O. and their Russian partner have discussed to postpone the Russian dates booked for September 2020 into spring 2021. New dates will be announced as soon as possible..
udo-online.de
DEBUT ALBUM WITH ELECTRIC HYDRA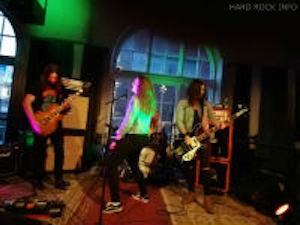 Swedish hard rockers ELECTRIC HYDRA will have their debut album released through Majestic Mountain Records in the fall. The first single will be released later this month.
An exact release date for the album will be announced soon..
electrichydra.se facebook.com/majesticmountainrecords
AUG. 3, 2020
REBELLION FESTIVALS RELEASE MAGAZINE
The pepole behind the Rebellion punk festival has produced a 92-page full colour special collectors edition magazine packed full of news, features and interviews. There's behind the scenes interviews with Rebellion Stage Managers and staff, interviews and features from the likes of SHAM 69, The STIFFS, Mille Manders & The SHUT UP, RUTS DC, Janus Stark, Steve Ignorant, TV Smith, The DROWNS, CHELSEA, WONK UNIT, SVETLANAS, SPUNGE and many more..
It's only available from their online web store and won't be sold in shops etc.
Get your copy here: rebmerch.keekmerch.com
URIAH HEEP ANNOUNCE RESCHEDULED UK TOUR
URIAH HEEP have announced rescheduled 50th anniversary UK tour dates. The new dates will take place in September/October 2021, and you can find the dates here: uriah-heep.com/2020Site/2020UK50Tour.html
KISS AND SYSTEM OF A DOWN CONFIRMED FOR DOWNLOAD FESTIVAL 2021
U.K.'s Download festival has announced KISS, BIFFY CLYRO and SYSTEM OF A DOWN as its 2021 headliners, plus many more bands in rock, punk, hardcore and metal - including DEFTONES, KORN, STEEL PANTHER, The DISTILLERS, AIRBOURNE, ALESTORM, BLUES PILLS, DYING FETUS, ELECTRIC WIZARD, Frank Carter & The RATTLESNAKES, GOJIRA, HAKEN, LACUNA COIL, MASTODON, OBITUARY, POWERWOLF, SEPULTURA, The DARKNESS, The WILDHEARTS, VOLBEAT, WAYWARD SONS etc. etc. - with even more yet to be announced.
The 3-day festival takes place on June 4-6, 2021 at the spiritual home of rock in Donington Park, Leicestershire. Tickets will go on sale at 9 a.m. on Friday, August 7 via: downloadfestival.co.uk/tickets
THE STOOGES' JAMES WILLIAMSON TEAMS UP WITH RADIO BIRDMAN'S DENIZ TEK
Legendary proto-punk guitar heroes James Williamson (The STOOGES) and Deniz Tek (RADIO BIRDMAN) have joined forces for a brand new, odds-defying studio album, "Two To One", set to be released September 18 by Cleopatra Records.
Check out the first single, "Stable", here: youtu.be/5OwkUzeJzpo
Pre-order the album: orcd.co/james_williamson_deniz_tek_two_to_one
AUG. 2, 2020
PASTORATET RECORDING NEW SONGS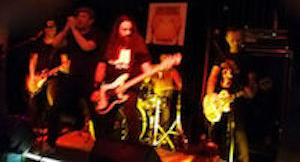 Swedish punk band PASTORATET has started to record 5 new songs, which will be released through Second Class Kids Records in the future. More info later..
facebook.com/pastoratetofficiell facebook.com/secondclasskids
NEW ALBUM WITH URIAH HEEP NEXT YEAR
URIAH HEEP guitarist Mick Box and bassist Davey Rimmer have confirmed to Sea Of Tranquility that the legendary progressive rockers will enter the studio in early 2021 to begin recording their 26th album.
uriah-heep.com
MANOWAR IS WORKING ON NEW EP AND DVD/BLU-RAY
MANOWAR bassist Joey DeMaio has told Sergi Ramos of Spain's The Metal Circus that the band is using the coronavirus downtime to work on several projects.
"We are currently completing a DVD and Blu-ray of our first-ever show in Mexico with an amazing 8K video production", he said. "We're in the studio recording songs for the next EP, 'The Final Battle II', and we are already preparing the massive production for our 40th-anniversary tour that will kick off in spring 2021."
manowar.com
JULY 31, 2020
GUNS N' ROSES' "Greatest Hits" TO BE RELEASED ON VINYL
On September 25, GUNS N' ROSES' 2004, multi-platinum best-of compilation "Greatest Hits" (Geffen/UMe) will be released on vinyl for the first time.
Previously only available digitally and on CD, "Greatest Hits" will be pressed as a 2LP set on 180gram audiophile black vinyl, a 2LP set on silver colored vinyl with red and white splatter, plus a 2LP picture disc available exclusively through the band's official store.
The vinyl edition of "Greatest Hits" will also feature the band's single "Shadow Of Your Love", which hit No. 5 on the Mainstream Rock chart. Originally recorded in December 1986, "Shadow Of Your Love" made its debut on the 2018 box set "Appetite For Destruction".
All 3 versions can each be pre-ordered here: gnr.lnk.to/GreatestHits
LAMB OF GOD AND KREATOR ANNOUNCE RESCHEDULED TOUR DATES FOR EUROPE


LAMB OF GOD and KREATOR have announced their rescheduled dates for the "State Of Unrest Tour" - including a special return to KREATOR's hometown of Essen, Germany. The lineup stays intact with Texan thrashers POWER TRIP opening each night.
Purchased tickets remain valid for the new dates, which you can find here: stateofunresttour.com
CORNERS OF SANCTUARY SIGNS WITH RFL RECORDS
U.S. heavy metal band CORNERS OF SANCTUARY has signed with RFL Records, who will release their new album, "Heroes Never Die", on October 30.
cornersofsanctuary.com rflrecords.com
SINGER SHMOULIK AVIGAL IS DEAD
Vocalist Shmoulik "Sammy" Avigal has passed away after succumbing to cancer.
Sammy was the voice for hard rock/heavy metal bands like PICTURE, HORIZON, HARPO, The RODS , GUARDIANS OF THE FLAME, HAMMERHEAD and AVIGAL.
facebook.com/sammy.avigal
JULY 30, 2020
RUTS DC POSTPONE ACOUSTIC UK TOUR
British punk rock veterans RUTS DC (formerly known as The RUTS) have postponed their UK acoustic tour that was supposed to happen in August. It will now happen in December instead, and new dates will be announced soon.
theruts.co.uk
G.B.H. ANNOUNCE NEW DATES IN SWEDEN
British punk legends G.B.H. have announced new tour dates in Sweden. These shows will happen in March 2021, and the dates are as follows:
March 10 - Hus 7, Stockholm
March 11 - Nöjesfabriken, Karlstad
March 12 - Musikens Hus, Göteborg
March 13 - Plan B, Malmö
facebook.com/GBH.official
H.E.A.T POSTPONE UK TOUR SOME MORE
Swedish melodic hard rockers H.E.A.T has once again been forced to postpone their UK tour with VEGA, MASON HILL and COLLATERAL. The latest dates will take place in October 2021, and are like this:
Oct. 7 - KK's Steel Mill, Wolverhampton
Oct. 8 - Warehouse, Leeds
Oct. 10 - Patti Pavilion, Swansea
Oct. 11 - Rescue Rooms, Nottingham
Oct. 12 - Electric Brixton, London
heatsweden.com
JULY 29, 2020
NEW ALBUM WITH MARILYN MANSON IN SEPTEMBER
Marilyn Manson will release his 11th studio album, "We Are Chaos", on September 11 Via Loma Vista Recordings.
Check out the title track here: youtu.be/lQJFP1INGxs
More info here: marilynmanson.com
SOLO ALBUM WITH SLIPKNOT/STONE SOUR FRONTMAN COREY TAYLOR
Corey Taylor, vocalist for SLIPKNOT and STONE SOUR, will release a solo album, "CMFT", on October 2 via Roadrunner Records.
thecoreytaylor.com roadrunnerrecords.com
COLLECTION WITH SINGLES BY SLADE
On September 25, BMG will release SLADE's "Cum On Feel The Hitz", a superlative and comprehensive collection of SLADE singles from 1970 to 1991. "Cum On Feel The Hitz" is released as a double CD and a 2LP collection: the CD comprises of 43 singles, while the double vinyl features 24 singles.
bmg.com
5CD BOX SET WITH THE BOYS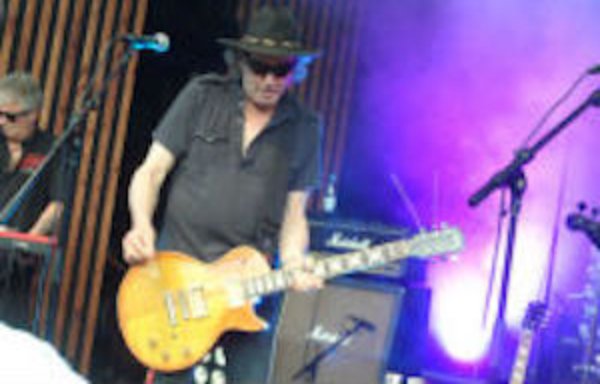 Captain Oi! will release a 5CD Clamshell Box Set, "The Boys On Safari", with British pop punk legends The BOYS on September 25.
The box will include the following records: "To Hell With The Boys", "Boys Only", "Rarities", "The Yobs Christmas Album", and "1980 BBC In Concert".
Also included is a 28-page booklet featuring detailed track notes by Matt Dangerfield.
theboys.co.uk captainoi.com
G.B.H. ANNOUNCE EUROPEAN TOUR
British punk legends G.B.H. have announced a European tour in March/April 2021.
Dates can be found here: facebook.com/GBH.official
GUNS N' ROSES ANNOUNCE RESCHEDULED NORTH AMERICAN TOUR
GUNS N' ROSES has rescheduled their 2020 North American tour to Summer 2021. The trek begins on July 10 in Milwaukee, WI and will make stops throughout the U.S. and Canada, before wrapping in Los Angeles, CA on August 19.
More info at: gunsnroses.com
JULY 28, 2020
RÖVSVETT TO RE-RELEASE "Jesus Var En Tomte"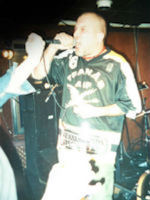 Swedish hardcore/punk legends RÖVSVETT will celebrate the 35-year anniversary of their classic EP "Jesus Var En Tomte" with a re-release. It will be an extended version with 30 tracks, which will be available in late October via Just 4 Fun Records.
j4f.dk
ACE FREHLEY RELEASES DEEP PURPLE COVER
Ace Frehley has released his cover version of the DEEP PURPLE classic "Space Truckin'". The track will appear on "Origins Vol. 2", the sequel to his 2016 collection of cover songs that inspired the former KISS guitarist, due on September 18 via eOne.
Check out the song here: youtu.be/q-ZjyXuDpHc
acefrehley.com
NEW OZZY DOCUMENTARY GETS OFFICIAL PREMIERE DATE
Featuring exclusive interviews and archival footage, "Biography: The Nine Lives Of Ozzy Osbourne" delves into the many lives and incredible career of the man who has personified rock and roll rebellion for decades. The documentary will premiere on Labor Day, Monday, September 7, at 9 p.m. ET/PT (North America).
youtu.be/pX6p0Tel7Ps ozzy.com
JULY 27, 2020
20th ANNIVERSARY EDITION OF PANTERA's "Reinventing The Steel"
PANTERA will release a 20th-anniversary edition of its final album, "Reinventing The Steel", on September 18.
ROBERT PLANT TO RELEASE 2CD COLLECTION
LED ZEPPELIN singer Robert Plant has announced "Digging Deep: Subterranea", a journey through his solo recordings, from "Pictures At Eleven" in 1982 through to 3 previously unreleased, exclusive tracks.
Due on October 2, the limited-edition 2CD collection of 30 extraordinary songs, spanning 4 decades, can be pre-ordered at this location: store.rhino.co.uk/uk/digging-deep-subterranea-2cd.html
JULY 26, 2020
MISFITS DROP LAWSUIT AGAINST BOOK PUBLISHER
MISFITS has dropped its lawsuit against a publisher over the advertising and sale of a photobook titled "Scream With Me - The Enduring Legacy Of The Misfits".
On March 9, Misfits A.D. - the limited liability company established by MISFITS founding members Glenn Danzig and Jerry Only to own and manage intellectual property, including trademarks and copyrights, associated with the MISFITS - filed a lawsuit against Abrams, claiming the publisher "willfully infringed" MISFITS' famous "Fiend Skull design" trademark and unlawfully copied and used MISFITS' copyrighted artwork in connection with the book.
On July 21, MISFITS' attorney provided notice of the voluntary dismissal of the civil lawsuit in a court document filed in U.S. District Court in the Southern District of New York. The filing says the dismissal is made "with prejudice", meaning the lawsuit cannot be filed again, and indicates that "each party shall bear his, her, or its own attorneys' fees and costs".
"Scream With Me - The Enduring Legacy Of The Misfits" is no longer being advertised on the Abrams web site, but appears to still be available from Amazon.com, Barnes & Noble and other leading book stores.
misfits.com
NEW ALBUM WITH MISANTROPIC IN SEPTEMBER
Swedish crust punks MISANTROPIC will release a new album, "Catharsis", on September 1 via Halvfabrikat Records. Pre-order will start on August 1.
halvfabrikat.net
FLEETWOOD MAC CO-FOUNDER PETER GREEN IS DEAD
FLEETWOOD MAC co-founder Peter Green has died at the age of 73.
JULY 25, 2020
EX-MANOWAR GUITARIST KARL LOGAN SENTENCED TO 25 YEARS IN PRISON
According to the Charlotte Observer, former MANOWAR guitarist Karl Logan faces at least 25 years in prison after admitting in a federal courtroom that he downloaded and kept child pornography.
Logan, 55, was arrested last August in Charlotte, North Carolina and charged with 6 counts of third-degree exploitation of a minor. He was jailed after pleading guilty to 2 child-pornography counts.
A few days after Karl's arrest was made public, MANOWAR issued a statement saying that he would no longer perform with the group. He has since been replaced by E.V. Martel, who previously played in a MANOWAR tribute band.
JULY 23, 2020
NEW ALBUM WITH BON JOVI WILL BE RELEASED IN OCTOBER
After being forced to cancel its world tour and delay a highly anticipated album, BON JOVI announced today that the LP, "2020", has officially been set for release on October 2, 2020 on Island Records.
The band also released a new single, "Do What You Can", which you can check out here: youtu.be/eKRDDfQV9Fs
bonjovi.com
SNOWY SHAW TO PUBLISH AUTOBIOGRAPHY
Swedish multi-instrumentalist Snowy Shaw, who has played with KING DIAMOND, SABATON, MERCYFUL FATE, THERION, DREAM EVIL and DIMMU BORGIR, among others, will unleash his autobiography, "The Book Of Heavy Metal", later in the year. The book, which was named after his most popular anthem to date, written for former band DREAM EVIL, will be available for purchase via: steelcartel.com/snowyshaw
WARCOLLAPSE TO RECORD NEW SONGS
Swedish crust punks WARCOLLAPSE have a new lineup, and plan to enter the studio in September to record 5 new songs.
THE STRANGLERS POSTPONE UK TOUR
Due to the ongoing Coronavirus Pandemic and restrictions on live concerts, British rock veterans The STRANGLERS need to consider everyone's welfare, and therefore have no choice but to defer the planned autumn/fall UK tour until the spring next year. The tour will now take place from late March to the end of April 2021. Special guests on all dates will be British punk rockers RUTS DC.
The tour is dedicated to Dave (who died earlier this year), and kicks off on his birthday, March 29, in Lincoln. It was also decided that the tour should finish at the Corn Exchange in Dave's adopted hometown of Cambridge, a fitting finale to the tour.
For dates and other info, go to: stranglers.net
SCORPIONS RESCHEDULE LAS VEGAS RESIDENCY
SCORPIONS have announced resceduled dates for their Las Vegas residency, which will now take place May 8-30, 2021 at the Zappos Theater at Planet Hollywood. Support will come from QUEENSRŸCHE.
More info: bit.ly/2WJguRu
JULY 22, 2020
FORMER CHARTA 77 DRUMMER LEIF EKRING IS DEAD
Leif Ekring, former drummer of Swedish punk rock veterans CHARTA 77, has passed away. He played with the band from 1988 to 1995.
DELUXE COLLECTOR'S BOX SET OF MOTÖRHEAD's "Ace Of Spades" DUE IN OCTOBER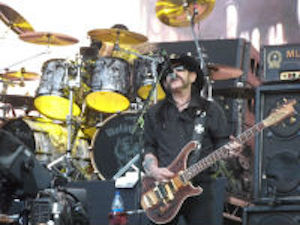 The ultimate MOTÖRHEAD "Ace Of Spades" collectors box set, plus deluxe 40th anniversary editions of "Ace Of Spades", will be released via BMG on October 30.
These releases feature a new master of the album from original tapes, 2 previously unheard concerts from 1981 and a horde of never before seen photos, memorabilia plus previously unpublished interviews by the people who were there. The deluxe box set contains 42 previously unreleased tracks and a DVD of rare TV and live appearances.
Preorders with exclusive new merchandise bundles are live here: motorhead.lnk.to/AOS40FA
imotorhead.com
JULY 21, 2020
NEW ALBUM WITH THE MANGES IN SEPTEMBER
Italian punk rock veterans The MANGES will release a new album, "Punk Rock Addio", on September 25.
manges.it
KNOTFEST AT SEA POSTPONED ONCE AGAIN
Previously it was announced that Knotfest at Sea would be postponed from August 2020 to August 2021. Due to unforeseen scheduling factors since then, they have made the difficult decision to postpone Knotfest at Sea for the foreseeable future.
All currently booked guests will receive a full refund.
knotfestatsea.com
JULY 20, 2020
PREVIOUSLY UNHEARD GUNS N' ROSES COVER WITH CHRIS CORNELL NOW AVAILABLE
Chris Cornell's estate has released his previously unreleased cover of GUNS N' ROSES' "Patience" on what would have been his 56th birthday. The recording was produced by Brendan O'Brien and was reportedly completed only a few months before Chris died in 2017. Cornell was reportedly working on a covers album with O'Brien prior to his death.
Check out the song here: youtu.be/YaIvy6nQEcw
ACCEPT HAS RESUMED RECORDING NEW ALBUM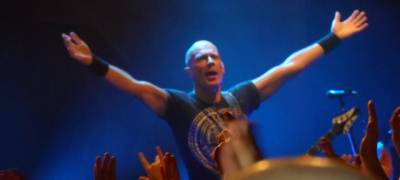 German/American heavy metal veterans ACCEPT have resumed recording their new studio album.
The sessions are taking place remotely, with producer Andy Sneap working at his studio in Ripley, Derbyshire, England and guitarist Wolf Hoffmann laying down tracks in his hometown of Nashville, Tennessee. The project is being completed using Steinberg's VST Connect Pro, a fully featured, remote recording solution that lets anybody record a musician or other performer in professional quality, regardless of where each of them is on the planet. All they need is an Internet connection and a computer.
acceptworldwide.com
2 SPLIT EPs WITH DENY NEXT YEAR
Swedish hardcore/punks DENY will release 2 split EPs in the beginning of next year. They didn't reveal with what bands they will split though.
denyhc.bandcamp.com
THE DAMNED CANCEL UK SHOWS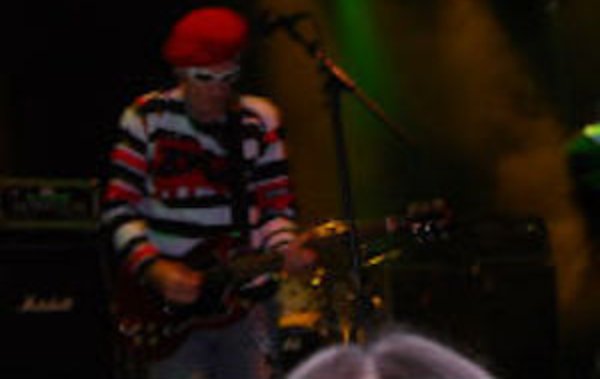 Due to the ongoing issues with Covid-19, British punk rock legends The DAMNED have to cancel their UK shows in September. They let us know that they are making big plans for 2021 though.
officialdamned.com
KISS ANNOUNCE RESCHEDULED AND NEW EUROPEAN DATES
KISS have announced rescheduled and new European dates for 2021. The shows will kick off on June 2 in Antwerp, Belgium and will conclude on July 15 in Budapest, Hungary.
Unfortunately, due to scheduling issues involved with moving the tour back a year, KISS will not be able to play the following cities, that were originally set for 2020: Sandnes, Norway - Kaunas, Lithuania - Lisbon, Portugal - Gliwice, Poland - Sofia, Bulgaria.
Dates and tickets at: kissonline.com
JULY 19, 2020
ENGLAND TO ALLOW INDOOR CONCERTS
England will begin allowing indoor performances with socially distanced audiences next month.
EXODUS IS WORKING ON NEW SONGS
EXODUS guitarist Gary Holt and drummer Tom Hunting are working on material for the long-awaited follow-up to 2014's "Blood In Blood Out" album.
exodusattack.com
JULY 18, 2020
MEMBERS OF FOREIGNER, RAINBOW, STRYPER AND HOUSE OF LORDS TEAM UP FOR ALL STARS SINGLE
Frontiers Music Srl has issued a one-of-a-kind release, the single "Push Through". It is a unique song - available now on all digital platforms - which was recorded by a virtual plethora of Frontiers artists. Some of these artists are: Jeff Pilson (FOREIGNER, DOKKEN) on bass, and vocalists like James Christian (HOUSE OF LORDS), Ronnie Romero (RAINBOW, LORDS OF BLACK), Gary Hughes (TEN), Renan Zonta (ELECTRIC MOB), Dino Jelusick (ANIMAL DRIVE), Caterina Nix (CHAOS MAGIC), Alessandro Del Vecchio (EDGE OF FOREVER), Toby Jepson (WAYWARD SONS), Michael Sweet (STRYPER), Robin McAuley (BLACK SWAN), Robin Beck etc. etc., as well as guitarists like Mario Percudani (HARDLINE), Nick Savio (ETERNAL IDOL), Tony Hernando (LORDS OF BLACK), Tracii Guns (L.A. GUNS), Mike Orlando (HER CHARIOT AWAITS), Magnus Karlsson (Magnus Karlsson's FREE FALL) etc.
You can check out the song here: youtu.be/V2kVpauNJQ4
frontiers.it
JULY 17, 2020
TORNET ARE IN THE STUDIO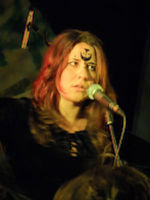 Swedish prog/retro rockers TORNET are currently in the studio to record a new record.
facebook.com/Tornet.GBG
DAVE MUSTAINE's AUTOBIOGRAPHY TO ARRIVE IN SEPTEMBER
MEGADETH frontman Dave Mustaine will publish his autobiography, "RUST IN PEACE: The Inside Story of the Megadeth Masterpiece", on September 8.
More info and pre-order at: megadeth.com
SNFU SINGER MR. CHI PIG IS DEAD
SNFU singer Ken Chinn, best known under the pseudonym Mr. Chi Pig, has passed away. He was 57.
DISRUPTED POSTPONE NEW ALBUM TO OCTOBER
Swedish death metallers DISRUPTED have postponed the release of their new album, "Pure Death", to October to sync with CD and digital release. It will be released through De:Nihil Records and Memento Mori.
More info soon..
disruptedofficial.bigcartel.com denihilrecords.com memento-mori.es
FREHLEY'S COMET DRUMMER JAMIE OLDAKER IS DEAD
Drummer Jamie Oldaker (FREHLEY'S COMET etc) has died at the age of 68. He had battled cancer in recent years, but passed away on Thursday (July 16) at his Tulsa home.
Among the artists Jamie had played with are Bob Seger, Eric Clapton, FREHLEY'S COMET, The TRACTORS, Peter Frampton, Stephen Stills, The BEE GEES etc.
JULY 16, 2020
TOY DOLLS RESCHEDULE UK SHOWS
British fun punk veterans TOY DOLLS has rescheduled their UK shows to September 2021. All tickets shall remain valid for the new dates, which are as follows:
Sept. 15, 2021 - Hedworth Hall, South Shields
Sept. 16, 2021 - La Belle Angele, Edinburgh
Sept. 17, 2021 - Club Academy, Manchester
Sept. 18, 2021 - O2 Forum Kentish Town, London
thetoydolls.com
RAMMSTEIN ANNOUNCES 2021 NORTH AMERICAN TOUR
RAMMSTEIN have announced the rescheduled dates for their North American stadium tour. The original trek was slated to take place this summer, but was postponed due to the coronavirus pandemic.
The new dates can be found here: rammstein.de
JULY 15, 2020
LIVE RELEASE WITH METALLICA AND SAN FRANCISCO SYMPHONY
On September 6 and 8, 2019 METALLICA reunited with SAN FRANCISCO SYMPHONY for the first time since 1999. The sold-out concerts at San Francisco's Chase Center were filmed and recorded, and on August 28 "Metallica And San Francisco Symphony: S&M²" will be available in a staggering array of formats.
More details and pre-order at: metallica.com
JULY 14, 2020
NEW BAND WITH MEMBERS OF DS-13
Andy and 138 from Swedish hardcore/punk band DS-13 have a new band together, called EXIL.
Check out 2 demo tracks: exilhardcore.bandcamp.com
EX-BLACK SABBATH SINGER TONY MARTIN WORKING ON NEW SOLO ALBUM
Former BLACK SABBATH singer Tony Martin has resumed work on his long-awaited new solo LP. Among the guest musicians on the album are Danny Needham (VENOM), Magnus Rosén (ex-HAMMERFALL), Scott McClellan and Greg Smith.
Martin's last solo album, "Scream", was released in November 2005 via MTM Music.
facebook.com/T0nyMart1n
JULY 11, 2020
ALICE COOPER CHOCOLATE MILK, ANYONE?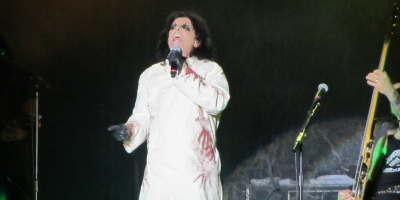 Danzeisen Dairy will release a special edition Alice Cooper chocolate milk bottle at retail grocers and for home delivery across Arizona this fall. Proceeds will benefit Solid Rock, the nonprofit organization Alice and his wife, Sheryl, founded in 1995. The organization operates The Rock Teen Center, a 28,000-square-foot facility in Phoenix where people ranging from ages 12 to 20 can get free instruction in music (both instrument lessons and recording studio training), dance, art, film and photography, among many other artistic options.
instagram.com/alicecoopersolidrock
JUDAS PRIEST RESCHEDULES U.S. TOUR FOR SUMMER/FALL 2021
In light of the ongoing COVID-19 pandemic, JUDAS PRIEST have postponed most of their previously announced fall 2020 U.S. tour dates to the summer/fall of 2021. Unfortunately, not every show was able to be rescheduled. About a dozen concerts had to be canceled.
For further details, go to: judaspriest.com
JULY 10, 2020
WE ARE ONE TOUR MOVED TO 2021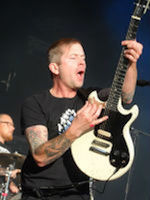 South American traveling punk tour We Are One have announced new dates.
They will be moving the shows to September 2021. MILLENCOLIN, SATANIC SURFERS, 88 FINGERS LOUIE (Sept 16-18 only), and MAKE WAR (Sept 18-19 only) are still set to play the tour.
The new dates are as folows:
September 16 - Brasil, Novo Hamburgo, Fenac
September 17 - Brasil, Curitiba, CWB Hall
September 18 - Brasil, São Paulo, Tropical Butantã
September 19 - Brasil, Rio de Janeiro, Voador Flying Circus
September 22 - Chile, Santiago, Santiago Blondie
facebook.com/WeAreOneTOUR
NEW ALBUM WITH DEAD LORD IN SEPTEMBER


Swedish hard rockers DEAD LORD will release their 4th studio album, "Surrender", on September 4 via Century Media Records.
Pre-order here: deadlordofficial.lnk.to/Surrender
They have also released a new single, "Evil Always Wins", which you can check out here: youtu.be/hEO2PLeQOfo
deadlord.com centurymedia.com
NEW 8-TRACK EP WITH JIMMY BLOM, "454", OUT NOW!
Check it out here: jimmyblom.bandcamp.com/album/454
Also check out the singles/videos from the EP:
"Dead And Gone" - youtu.be/9Yi1O4s-fyk
"Loser" - youtu.be/TTkEnDBHXZw
"Krig" - youtu.be/WdcI156EONc
AEROSMITH POSTPONE 50th ANNIVERSARY CONCERT TO 2021
AEROSMITH's previously announced 50th-anniversary concert, which was originally scheduled for September 14 at Fenway Park in Boston, Massachusetts, has been postponed to next year (same date and same venue).
aerosmith.com
JULY 9, 2020
ROLLING STONES TO REISSUE "Goats Head Soup" IN SEPTEMBER
On September 4, ROLLING STONES will re-release their 1973 album "Goats Head Soup". The album will be available in multiple configurations, including 4-disc CD and vinyl box set editions, with a treasure trove of unreleased studio and live material.
The box set and deluxe CD and vinyl editions of "Goats Head Soup" will all feature 10 bonus tracks, which include alternate versions, outtakes and no fewer than 3 previously unheard tracks.
The box set editions of the album will also include "Brussels Affair", the 15-track live album recorded in a memorable show in Belgium, on the autumn 1973 tour that followed the album's late August release. This much-sought-after disc was previously available only in the "official bootleg" series of live recordings in 2012.
Listen to the previously unreleased track "Criss Cross": youtu.be/NFXTRdog0r8
rollingstones.com
TYGERS OF PAN TANG TO RE-RELEASE "Ambush" IN SEPTEMBER
British NWoBHM veterans TYGERS OF PAN TANG will reissue their 2012 album "Ambush" on September 18 via Mighty Music.
The album has been remastered, and will also include 4 bonus tracks (2 studio, 2 live).
tygersofpantang.com mightymusic.dk
JULY 8, 2020
NEW ALBUM WITH NAPALM DEATH IN SEPTEMBER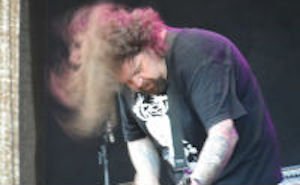 British grindcore pioneers NAPALM DEATH will release a new album, "Throes of Joy in the Jaws of Defeatism", on September 18 via Century Media Records. It will be their first new studio album since 2015s "Apex Predator - Easy Meat".
A first single from the album will be released on July 24, and that's also the date when the pre-order will start.
napalmdeath.org centurymedia.com
VENOM TO RELEASE COLLECTION OF EARLY DEMO RECORDINGS
Originally issued within the mammoth "In Nomine Satanas" deluxe vinyl box set last year, "Sons Of Satan" - a collection of early demo material with VENOM from the period 1979 to 1983 - now gets its own standalone release this coming August 28 via BMG, on double-album splatter vinyl, digipak CD and digitally.
Featuring a treasure trove of demos from the band's vaults, some of which prior to the box set's release, achieved mythical status among fans who have known about their existence, but have never heard them as the tracks alluded bootleggers. Among the tracks are the earliest known VENOM performances, captured where the band rehearsed in 1979 at Westgate Road Church Hall in Newcastle's West End and featuring original singer Clive "Jesus Christ" Archer on vocals. Also included are the £50 demos from 1980, captured at Impulse Studios, alongside further demos from 1980 and the "At War With Satan" 1983 Impulse Studio demos.
The set includes new sleeve notes and interviews with Cronos, Mantas and Abaddon, plus rare and unseen photos from the band's early years.
Pre-order: venomlegions.lnk.to/SOSatanFA
DOCUMENTARY ABOUT NEW YORK DOLLS FRONTMAN DAVID JOHANSEN
Showtime Documentary Films has announced a new feature documentary from Academy Award-winning director Martin Scorsese that profiles David Johansen, the celebrated frontman of NEW YORK DOLLS. Emmy nominee David Tedeschi will co-direct with Scorsese, and Scorsese and Sikelia Productions will executive produce with Brian Grazer, Ron Howard and Imagine Documentaries. The announcement was made by Vinnie Malhotra, executive vice president, nonfiction programming, Showtime Networks Inc.
The film will reveal the many faces of Johansen in an extraordinarily intimate feature documentary. Johansen's musical career started in the 1970s as lead singer for the punk/glam pioneers NEW YORK DOLLS, continued as he helped to usher in the swing revival as Buster Poindexter in the 1980s and dug deep into the blues with The HARRY SMITHS in the 1990s.
JULY 7, 2020
ALL 2020 SHOWS WITH RATT ARE BEING RESCHEDULED FOR NEXT YEAR
All of RATT's previously announced shows in 2020 are being rescheduled for next year.
facebook.com/therattpack/posts/10158314127770907
JULY 6, 2020
CIRCLE JERKS RESCHEDULE EUROPEAN/UK TOUR TO 2021
American punk veterans CIRCLE JERKS has announced new tour dates for Europe and the UK. These new dates will take place in August 2021.
Dates and tickets: circlejerks.net/tour
New single/video by your editor Jimmy Blom, "Dead And Gone". A punky hard rocker. Check it out! youtu.be/9Yi1O4s-fyk
New 8-track EP, "454", out soon!
More music at: jimmyblom.bandcamp.com
JULY 3, 2020
NEW 12" EP WITH THE BABOON SHOW IN DECEMBER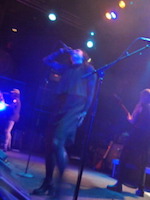 While we wait for a new album from Swedish punk rockers The BABOON SHOW, they will release a 4-track 12" vinyl EP, titled "I Never Say Goodnight", on December 11 through Kidnap Music, Filferro Records and HFMN Crew.
Pre-order starts Friday, July 10.
For further details, try 1 of these: thebaboonshow.com tanteguerilla.com filferro.bandcamp.com/music
NEW ALBUM WITH HEADCAT 13 LATER THIS MONTH
American rockabilly project HEADCAT 13 (formerly known as HEADCAT) will release a new album via Cleopatra Records on July 24.
The current line up features original member Danny B. Harvey (ROCKATS) together with Alan Davey (HAWKWIND) and Too Tall Paul Vezelis (The FRANTIC FLATTOPS).
The first single, "Let's Go Crazy", is out now: orcd.co/headcat_13_lets_go_crazy
HEADCAT started as a trio featuring Lemmy Kilmister (MOTÖRHEAD), Slim Jim Phantom (The STRAY CATS) and Danny B. Harvey (ROCKATS).
headcat13.com
JULY 2, 2020
MEGADETH BASSIST DAVID ELLEFSON TO RELEASE COVERS ALBUM
ELLEFSON, the solo band of Grammy-winning MEGADETH bassist/co-founder David Ellefson, will release "No Cover", an LP featuring more than 13 cover songs, including classic tracks from MOTÖRHEAD, W.A.S.P., DEF LEPPARD, CHEAP TRICK, QUEEN, JUDAS PRIEST, TWISTED SISTER, FASTWAY, FIGHT, DEAD KENNEDYS, and more, on October 2 via Combat Records.
ELLEFSON, featuring Ellefson on bass, with vocalist Thom Hazaert, guitarists Andy Martongelli and Ron "Bumblefoot" Thal (SONS OF APOLLO, YES, GUNS N' ROSES), and drummer Paolo Caridi, will be joined by a laundry list of legendary guests, including: Charlie Benante (ANTHRAX), Eddie Ojeda (TWISTED SISTER), Brandon Yeagley (CROBOT), Dirk Verbeuren (MEGADETH), Frank Hannon and Troy Lucketta (TESLA), Mark Slaughter (SLAUGHTER), Jason McMaster (DANGEROUS TOYS, ex-WATCHTOWER, EVIL UNITED), Greg Handevidt (KUBLAI KHAN, ex-MEGADETH), Chuck Behler (ex-MEGADETH), Gus G. (FIREWIND, Ozzy Osbourne), John Aquilino (ICON), Doro Pesch (DORO, ex-WARLOCK), Dave McClain (SACRED REICH, ex-MACHINE HEAD), Dave Alvin (WHITE TRASH), Todd Kerns (SLASH FEATURING MYLES KENNEDY AND THE CONSPIRATORS), Jimmy DeGrasso (ex-MEGADETH, ex-Y&T, ex-SUICIDAL TENDENCIES), Andrew Freeman (LAST IN LINE), Jacob Bunton (Mick Mars) and DEAD BY WEDNESDAY.
You can pre-order now on CD, LP and cassette, or in a deluxe bundle with an exclusive t-shirt: bit.ly/nocoverellefson
ZAKK SABBATH COVER BLACK SABBATH's FIRST ALBUM
Early September will see ZAKK SABBATH - the BLACK SABBATH tribute band featuring guitarist/vocalist Zakk Wylde (BLACK LABEL SOCIETY, Ozzy Osbourne), bassist Rob "Blasko" Nicholson (Ozzy Osbourne, Rob Zombie) and drummer Joey Castillo (DANZIG, QUEENS OF THE STONE AGE) - release their spectacular tribute to the Birmingham 4, a faithful yet supercharged rendition of BLACK SABBATH's first album.
50 years after the original album was released, ZAKK SABBATH celebrate the first chapter in the BLACK SABBATH catalog with a reverently rendered tribute, simply titled "Vertigo" (the name of the label who released the original album in 1970), which is slated for a release on September 4 via Magnetic Eye Records.
"Vertigo" will be available as a digipak CD, CD/DVD hardcover book with the album behind-the-scenes-interviews and making-of, and as a limited edition yellow vinyl. It will not be available digitally.
Get a taste of the album here: youtu.be/kox2WjYyI8w
zakksabbath.com
MEGADETH, LAMB OF GOD, TRIVIUM AND IN FLAMES ANNOUNCE RESCHEDULED TOUR DATES
As you might know already, MEGADETH's previously announced North American tour with LAMB OF GOD, TRIVIUM and IN FLAMES has officially been rescheduled for 2021 due to the Coronavirus pandemic. Now new resceheduled dates has been announced for July to August 2021.
You can find the new dates here: megadeth.com lamb-of-god.com trivium.org inflames.com
JULY 1, 2020
SAXON POSTPONE UK SHOWS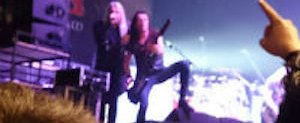 Due to the ongoing Covid-19 pandemic and restrictions in force, SAXON have had to once again postpone the 3 UK shows that were to take place August 8 (Glasgow), September 5 (London) and September 6 (Manchester).
The new show dates are in May 2021, and are as follows:
Saturday May 1 – London Eventim Apollo
Sunday May 2 – Glasgow Barrowland Ballroom
Monday May 3 (Mayday Bank Holiday) – Manchester O2 Apollo
All tickets will remain valid for these revised show dates.
saxon747.com
NEW ALBUM WITH RAPTURE IN EARLY 2021
Greek death/thrash metallers RAPTURE will have their third, yet untitled, full length album released in early 2021 via FDA Records on CD and Headsplit Records on cassette. The band is still open to any offers for the release of the album on vinyl format.
rapturegreece.bandcamp.com fda-records.com headsplitrecords.com
JUNE 29, 2020
YET ANOTHER LIVE RELEASE WITH BLUE ÖYSTER CULT
BLUE ÖYSTER CULT has announced another special live release from its archives. "45th Anniversary - Live In London" is due on August 7 on CD/DVD, Blu-ray, and 2xLP. The performance, captured in London at the O2 Indigo at the Stone Free festival, includes a full performance of their legendary debut album, plus more cuts from their storied catalog.
DVD and Blu-ray includes behind-the-scenes bonus video footage.
You can check out "Stairway To The Stars" from this release here: youtu.be/_OwPPFm6qNA
blueoystercult.com frontiers.it
JUNE 27, 2020
BLUE ÖYSTER CULT TO RELEASE FIRST NEW ALBUM IN 2 DECADES
BLUE ÖYSTER CULT will return with a new studio album, "The Symbol Remains", this October. It will be their first new studio album in nearly 2 decades.
The album will be released via Frontiers Music s.r.l., and an exact release date should be announced soon.
blueoystercult.com frontiers.it
JUNE 26, 2020
NEW ALBUM WITH STRYPER IN SEPTEMBER
"Blood From Above", the new single from Christian hard rockers STRYPER, can be streamed here: youtu.be/C9kFVk0NN8o
The song is taken from the band's forthcoming album, "Even The Devil Believes", which will be released on September 4 via Frontiers Music Srl.
stryper.com frontiers.it
JUNE 25, 2020
NEW ALBUM WITH FINNTROLL POSTPONED TO SEPTEMBER
Due to unforeseen delays in production, the release of FINNTROLL's 7th full length, "Vredesvävd", had to be postponed to September 18. It will be the Finnish folk metal band's first album in 7 years.
Pre-order starts on Friday, July 17 from Century Media Records.
finntroll-music.com centurymedia.com
NEW ALBUM WITH MAD SIN IN SEPTEMBER
German psycho/punkabilly/rock n roll outfit MAD SIN are back, and a new album, "Unbreakable", will be released on September 11 via Century Media Records.
facebook.com/madsinofficial centurymedia.com
JUNE 24, 2020
CHELSEA TO ENTER THE STUDIO IN AUGUST
British punk rock veterans CHELSEA will enter the studio on August 3 to start recording a new album.
Read more here: facebook.com/ChelseaPunkbandOfficial
DREAM EVIL ANNOUNCE LIVE STREAMING AND UK TOUR
Swedish heavy metal band DREAM EVIL are back again, and will be performing a special online live-set straight from the legendary Studio Fredman in Göteborg (aka Gothenburg), Sweden on Saturday, June 27 at 20:00 CET/6 PM UTC via the Facebook profile of the band: facebook.com/DreamEvilOfficial
At this special show they will introduce newly added drummer Sören Fardvik (PAGANDOM), a.k.a. "Sir N".
The band also announce a very short UK tour in March 2021 with Canadian metal band STRIKER as special guests. The dates are these:
March 11 Wolverhampton, KK's Steel Mill
March 12 Manchester, Rebellion
March 13 Great Yarmouth, HRH Spring Break
March 14 London, Underworld
DREAM EVIL has also been busy working on new material for a new studio album, which they will record next year.
JUNE 23, 2020
NEW ALBUM WITH KATAKLYSM IN THE FALL
Montreal, Quebec, Canada death metallers KATAKLYSM will release a new album, titled "Unconquered", in the fall via Nuclear Blast Records.
A teaser for the effort is available here: youtu.be/2OGyY1wXfno
PSYCHO LAS VEGAS ANNOUNCES RESCHEDULED DATES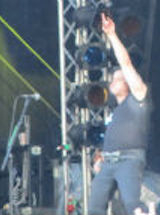 Psycho Las Vegas has announced rescheduled dates and their line-up. The festival will now take place August 20-22, 2021 at Mandalay Bay Resort and Casino with the pre-party Psycho Swim taking place August 19, 2021. All previously purchased passes will be valid for the new dates and refunds will be available from June 22 to July 22, 2020. The majority of bands that were scheduled to play the festival in 2020 - including DANZIG, MERCYFUL FATE, T.S.O.L., BLUE ÖYSTER CULT, MAYHEM etc. - will also be playing the rescheduled 2021 dates.
Full lineup and other details can be found at: vivapsycho.com
JUNE 21, 2020
QUIET RIOT CANCELS ARKANSAS CONCERT DUE TO SERIOUS HEALTH CONCERNS
Due to "serious health concerns", QUIET RIOT has elected to cancel its previously announced "socially distanced" concert on July 4 at Magic Springs Theme And Water Park in Hot Springs, Arkansas as part of the Magic Springs Summer Concert Series. MOLLY HATCHET and BLACKFOOT will still perform as planned.
facebook.com/events/2480973682160070/permalink/2659669457623824
DOKKEN TO BE REJOINED BY GUITARIST REB BEACH
DOKKEN has announced a pair of socially distanced concerts next month that will feature special guest guitarist Reb Beach (WINGER, WHITESNAKE). Support at the shows will come from LYNCH MOB, which is led by former DOKKEN guitarist George Lynch. Both dates will include an "encore performance" with Lynch and DOKKEN leader Don Dokken.
The shows are as follows:
July 17 - Dr. Pepper Park, Roanoke, VA
July 18 - Timberwood Amphitheater, Magic Springs Water And Theme Park - Hot Springs, AR
dokken.net
JUNE 19, 2020
FILM ABOUT THE LYNYRD SKYNYRD PLANE CRASH
After a long legal battle that made national headlines, "STREET SURVIVORS: The True Story of the Lynyrd Skynyrd Plane Crash", the full-length film that re-tells the story of the infamous 1977 plane crash that killed several members of Southern rock icons LYNYRD SKYNYRD, will finally see the light of day as it is released to video-on-demand services.
In conjunction with the film's release, the official soundtrack will be hitting digital music platforms as well as retail stores on June 26 via Cleopatra Records.
Stream the single: orcd.co/pyletribe_black_creek
Pre-order the album: orcd.co/street_survivors
cleopatrarecords.com
EXODUS TO ENTER THE STUDIO IN SEPTEMBER
EXODUS will enter the studio in September to begin recording its long-awaited new album, which will be released next year via Nuclear Blast.
exodusattack.com nuclearblast.de
JUNE 18, 2020
MÖTLEY CRÜE, DEF LEPPARD AND POISON ANNOUNCE NEW DATES
MÖTLEY CRÜE, DEF LEPPARD, POISON and JOAN JETT & THE BLACKHEARTS have announced the reschedueld dates for their "The Stadium Tour".
The tour was scheduled to kick off in less than 3 weeks.
To find the new dates, try 1 of these: motley.com defleppard.com poisonofficial.com joanjett.com
JUNE 17, 2020
LEMMY TO GET BIOPIC TREATMENT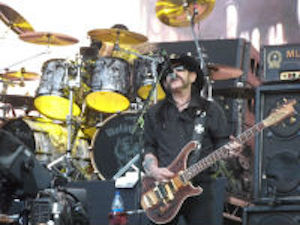 According to Deadline, MOTÖRHEAD frontman Lemmy Kilmister will get the biopic treatment.
The upcoming film, "Lemmy", will be directed by Greg Olliver, who previously helmed the 2010 documentary of the same name, "Lemmy".
The film will go into production next year, with VMI introducing the film at the Cannes virtual market. It will follow Kilmister's life growing up in Stoke-on-Trent, becoming a roadie for Jimi Hendrix and a member of seminal psychedelic rock band HAWKWIND before forming MOTÖRHEAD.
VMI Worldwide's Andre Relis will produce, alongside Damon Lane. The screenplay was written by Medeni Griffiths, with additional writing by Greg Olliver. MOTÖRHEAD's manager Todd Singerman and Steffan Chirazi will serve as executive producers. Production will likely start in early 2021, depending on COVID-19 restrictions.
Lemmy died in December 2015 at the age of 70 shortly after learning he had been diagnosed with cancer. He had dealt with several health issues over the last few years of his life, including heart trouble, forcing him to cut back on his famous smoking habits.
JUNE 15, 2020
W.A.S.P. CANCELS EUROPEAN TOUR
W.A.S.P. has canceled its previously announced "1984 To Headless" European tour due to the coronavirus pandemic. The trek, which was scheduled to kick off on September 15 in Malmö, Sweden and run through November 7 in Pratteln, Switzerland, was supposed to be a celebration of hits from the band's first 4 albums: 1984's self-titled debut, 1985's "The Last Command", 1986's "Inside The Electric Circus" and 1989's "The Headless Children".
You can read a statement here: facebook.com/W.A.S.P.Nation/posts/3014530048632382
RAMMSTEIN IS WORKING ON NEW MUSIC
It seems like RAMMSTEIN is using the coronavirus downtime to work on new music.
The news of possible new material from the German industrial metallers was broken by the band's drummer, Christoph Schneider, during an appearance Saturday (June 13) on the "Rodeo Radio" podcast, which airs on Germany's Radio Bob!
youtu.be/okTAg2CSGOw
JUNE 14, 2020
DESTRUCTION TO PLAY FIRST LIVE SHOW AFTER CORONA NEXT MONTH
German thrashers DESTRUCTION will play their first concert after the Coronavirus pandemic closures on July 4 at the Z7 club in Pratteln, Switzerland. Support at the gig will come from POLTERGEIST and another, as-yet-announced act.
Tickets are very limited in response to COVID-19 restrictions. Get yours here: z-7.ch/event.php?eventid=1847
destruction.de
JUNE 13, 2020
NEW SINGLE WITH STRYPER LATER THIS MONTH
Openly Christian hard rock veterans STRYPER will release the first single from their forthcoming album on Friday, June 26.
stryper.com
SODOM RECORDING NEW ALBUM
German thrash metal veterans SODOM have entered Woodhouse Studio in Hagen, Germany with producer Siggi Bemm to begin recording their new album, "Genesis XIX". The LP is expected later in the year via SPV/Steamhammer.
sodomized.info
JUNE 12, 2020
ACE FREHLEY TO PLAY SOCIALLY DISTANCED CONCERTS IN AUGUST
Ace Frehley will play a pair of shows this summer that will apparently respect guidelines aimed at limiting the spread of the coronavirus. The original KISS guitarist is scheduled to perform at Jergels in Warrendale, Pennsylvania on August 6 and at the Robins Theatre in Warren, Ohio on August 7.
Coronavirus restrictions have eased somewhat in Ohio, making the events possible with social distancing rules in place.
Upcoming 2020 tour dates with Ace Frehley seems to be like this:
August 06 - Warrendale, PA - Jergels
August 07 - Warren, OH - Robins Theatre
September 18 - Houston, TX - Warehouse Live
October 10 - Lawrenceburg, IN - Lawrenceburg Event Center
October 23 - Atlantic City, NJ - Hard Rock Hotel & Casino
December 31 - Stockholm, Sweden - Gröna Lund
acefrehley.com
BLUES PILLS ANNOUNCE NEW RELEASE DATE
Sweden-based bluesy rock band BLUES PILLS are happy to announce that their new album, "Holy Moly!", will finally be released on August 21.
Pre-order here: nblast.de/BluesPills-HolyMoly
..or pre-save/pre-add digitally here: nblast.de/BluesPillsHolyPreSave
bluespills.com nuclearblast.de
JUNE 11, 2020
THE STOOGES TO RELEASE LIVE ALBUM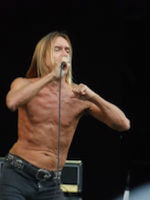 The STOOGES will release a live album that captures the final show of the band's original lineup. On August 8, 1970 the band played Michigan's Goose Lake Festival with vocalist Iggy Pop, guitarist Ron Asheton, drummer Scott Asheton and, for the final time, bassist Dave Alexander. Alexander was fired the same day for being too drunk to perform.
The release is out August 7 via Third Man Records, and is called "Goose Lake: August 8th, 1970". For the show, the band played all of the "Fun House" album, and the recording is soundboard quality.
iggyandthestoogesmusic.com thirdmanrecords.com
JUNE 10, 2020
GROOVIE GHOULIES TO RE-ISSUE "Re-Animation Festival"
American horror pop punks GROOVIE GHOULIES will re-release "Re-Animation Festival", originally released in 1997. The new version has been remastered by Mass Giorgini, and has a new cover.
The album will be out via Eccentric Pop Records later this year.
FORMER UFO GUITARIST PAUL CHAPMAN IS DEAD
Paul Chapman, the Welsh rock guitarist best known for his work in UFO and WAYSTED, has died at the age of 66.
Statement from his son: facebook.com/permalink.php?story_fbid=838875016637419&id=100015447859222
PUNK IN DRUBLIC ANNOUNCE RESCHEDULED EUROPEAN DATES
The Punk in Drublic Music and Beer Festival has announced rescheduled European dates as well as the lineup.
The festival tour will now take place in 2021 with all previously held tickets being honoured. Refunds will be made available for the Hamburg and Munich shows that were not able to be rescheduled. NOFX, ME FIRST AND THE GIMME GIMMES, DAYS N DAZE will be playing on all dates with a rotating group of bands.
I suggest that you go to punkindrublicfest.com for further details.
JUNE 9, 2020
DOCUMENTARY ABOUT PHIL LYNOTT TO ARRIVE IN THE FALL
A documentary on the life and career of Phil Lynott from award-winning Irish filmmaker Emer Reynolds will be released to Irish movie theaters in the fall.
The film is called "Phil Lynott: Songs For While I'm Away", and will include interviews with THIN LIZZY's Eric Bell, Scott Gorham, Darren Wharton, U2's Adam Clayton, Suzi Quatro, Huey Lewis, METALLICA's James Hetfield and ULTRAVOX's Midge Ure.
An exact release date has not yet been announced, but it will be made available via Break Out Pictures, a new Irish film and event cinema distribution company founded by Nell Roddy and Robert McCann Finn.
NEW ALBUM WITH RAVEN IN SEPTEMBER
British/American metal trio RAVEN has set "Metal City" as the title of its new album, due on September 18 via SPV/Steamhammer.
ravenlunatics.com shop.steamhammer.de
JUNE 8, 2020
ANTHRAX TO RELEASE 30th ANNIVERSARY DELUXE EDITION OF "Persistence Of Time"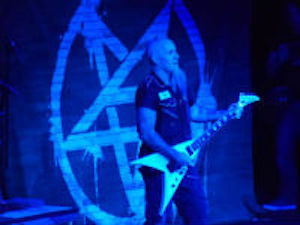 On August 21, 2020, 30 years to the day after its initial launch, thrash/metal-masters ANTHRAX will celebrate with the release of the deluxe anniversary edition of its fifth studio album, the gold-certified "Persistence Of Time". Available exclusively on disc and vinyl, the CD package will include 2 CDs and 1 DVD, the vinyl edition offers 4 LPs, as well as revised cover art that reflects what had been the album's original visual concept.
Disc 1 is comprised of the 11-track album, fully-remastered. Disc 1 also features a special "bonus B-side" version of "I'm The Man" from 1990 that leans more hip-hop than rock, and a live version of "Time" that was recorded at Michigan's Palace of Auburn Hills in 1991. The final 2 songs on Disc 1, as well as all 9 tracks on Disc 2, are special recordings from "Charlie's Stash", an incomparable wealth of ANTHRAX music from the band's rehearsals, writing sessions, preproduction, and live performances that Benante has recorded over the past 40 years and has been kept safely filed away.
The 40-minute "guerilla-style" DVD was shot when ANTHRAX was on tour with IRON MAIDEN in 1991 and features live footage of Benante taking over the drums for IRON MAIDEN's Nicko McBrain, as well as backstage and dressing room footage with members of both bands. The piece wraps with Benante, Bello, and Ian joining IRON MAIDEN on stage for the final song of the night, "Sanctuary".
anthrax.com
DEADLIGHT RECORDS DOES NOT EXIST ANYMORE
After 12 years, French record label Deadlight Records has ceased its activities.
Created in 2008, Deadlight Records released more than 75 releases from various bands like PRIMAL AGE, FIEND, ATARAXIE, ABRAHMA, The LUMBERJACK FEEDBACK, KAUSE 4 KONFLIKT, VERBAL RAZORS, WITCHTHROAT SERPENT, NESSERIA, COWARDS, MERCYLESS, CRUSHER, VERDUN, DELIVERANCE, BABYLON PRESSION, SOFY MAJOR, ORACLES, LETHVM, CULT OF OCCULT, NUISIBLE, VORTEX OF END, MERAUDER, LOS DISIDENTES DEL SUCIO MOTEL, LOADING DATA, Peter Dolving, IAMFIRE, CONFRONTO, FREYA, V13, FLASHFALCON, UNDERCOVER SLUT.
deadlight.fr
JUNE 7, 2020
RÖVSVETT WORKING ON NEW MATERIAL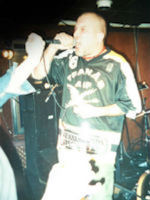 Swedish hardcore/punk legends RÖVSVETT are currently working on new songs, and plan to enter the studio in the fall/autumn.
facebook.com/Rovsvett
SABATON ANNOUNCES SWEDISH TOUR WITH HULKOFF
Swedish heavy metal band SABATON was supposed to do a European tour in January/February 2021, but with the COVID-19 pandemic it felt too unsafe. So instead they have decided to go on a tour all over Sweden, from north to south, 23 dates.
Special guest will be Hulkoff, with Pär Hulkoff from RAUBTIER. Tickets go on sale on Wednesday, June 10.
For dates and tickets go to: sabaton.net
JUNE 6, 2020
NEW ALBUM WITH VEONITY IN AUGUST
Swedish power metal band VEONITY has signed a deal with Scarlet Records for the release of their new album, "Sorrows", which will see the light of the day on August 21.
facebook.com/veonity facebook.com/scarletrecords
IN FLAMES ANNOUNCES 20th ANNIVERSARY EDITION OF "Clayman"
Swedish veteran metal band IN FLAMES are celebrating 2 major milestones in 2020 with their 30th anniversary as a band and 20th anniversary of their seminal, critically acclaimed album "Clayman". In honor of this monumental occasion, Nuclear Blast Records presents a special 20th-anniversary edition of "Clayman", to be released on August 28.
Preceding the physical release of "Clayman 20th Anniversary Edition", IN FLAMES will digitally release the "Clayman 2020 EP" on July 24, which features the 2020 versions of "Only For The Weak", "Bullet Ride", "Pinball Map", "Clayman" and a new instrumental track, "Themes And Variations In D-Minor".
The lyric video for the first single, "Clayman (Re-Recorded)", can be seen here: youtu.be/pY-KFWxB_00
inflames.com nuclearblast.de
JUNE 5, 2020
ORIGINAL SWEET MEMBER STEVE PRIEST IS DEAD
Steve Priest, an original member (bass/vocals) of glam rock legends SWEET has passed away at the age of 72.
facebook.com/TheSweetOfficial
AEROSMITH RESCEDULES EUROPEAN TOUR
AEROSMITH have postponed their previously announced European tour due to the coronavirus pandemic. The new dates will now kick off on May 29, 2021 in Moscow, Russia and end on July 15, 2021 in Vienna, Austria.
More info: aerosmith.com
KISS POSTPONES EUROPEAN SUMMER TOUR
KISS has postponed all previously announced European tour dates that were set to take place through June and July.
More info: kissonline.com
JUNE 4, 2020
RE-RELEASE OF COMPILATION FROM 1984 WITH DEAD KENNEDYS, CRASS, CONFLICT, MDC etc.
In 1984 the seminal "The International P.E.A.C.E. Benefit Compilation" was released by R Radical Records, headed by Dave of MDC. The compilation included tracks by DEAD KENNEDYS, CRASS, REAGAN YOUTH, SEPTIC DEATH, SUBHUMANS, BUTTHOLE SURFERS, D.O.A., CONFLICT, The DICKS, ARTICLES OF FAITH, and MDC.
Grimace Records, along with Dictor, is re-releasing this compilation on vinyl, CD, and digital format. The new version has a slightly different cover than the original issue. The parties are donating all online streaming revenue to benefit the fight against the Corona Virus through Mutual Aid strategy implemented by Anarchist Organization Mutual Aid Disaster Relief.
The re-release is out now.
LIVESTREAM WITH HANK VON HELL FROM ULLEVI STADIUM
While other artists are satisfied with a simple livestream from their livingroom or rehearsal room, former TURBONEGRO frontman Hank Von Hell is not. He got a question from Ullevi Stadium in Göteborg, Sweden if he would like to do a livestream there. Hank said yes of course.
Hank and his band will deliver a complete concert with the whole production on June 15 at 21.00 (Central European Time). Tickets will cost you 150 Swedish kronor.
June 15 is also his birthday, and the release date for the new album "Dead".
For tickets and more info, visit: hankvonhell.solidtango.com
JUNE 2, 2020
DEF LEPPARD'S PERFORMANCE AT ROCK AND ROLL HALL OF FAME TO BE RELEASED ON VINYL
DEF LEPPARD's March 2019 performance at the Rock And Roll Hall Of Fame induction ceremony at Brooklyn, New York's Barclays Center will be released on vinyl for "Record Store Day" on August 29. Only 4,000 copies of the 5-song EP will be made available.
defleppard.com recordstoreday.com
----------------------
NEW HIT SONG WITH JIMMY BLOM!
Check out "Loser": youtu.be/TTkEnDBHXZw
----------------------
EARLY MISFITS DRUMMER JOEY IMAGE DEAD AT 63
American punk drummer Joey Image (born Joey Poole) has died at the age of 63. Although no official cause of death has been revealed, he had been battling liver cancer since 2016.
Joey is probably most well-known for playing on the early MISFITS EPs "Horror Business" and "Beware", as well as the single "Night Of The Living Dead". He left the band in 1979, but can also be heard on the 1985 compilation of early material, "Legacy Of Brutality".
Image has also played with The WHORELORDS and The UNDEAD. He also reunited with MISFITS for a show in Florida in October 2000.
TOUR WITH MÖTLEY CRÜE, DEF LEPPARD AND POISON OFFICIALLY POSTPONED TO NEXT SUMMER
As expected, MÖTLEY CRÜE, DEF LEPPARD, POISON and JOAN JETT & THE BLACKHEARTS have officially postponed their "The Stadium Tour" in North America to the summer of 2021.
motley.com defleppard.com poisonofficial.com joanjett.com
JUNE 1, 2020
THE QUIREBOYS TO PLAY "A Bit Of What You Fancy" IN ITS ENTIRETY
British rock n roll veterans The QUIREBOYS will celebrate the 30th anniversary of their debut album, "A Bit Of What You Fancy", with a UK tour that will last from December to February.
A 48-hour Planet Rock Ticket Pre-Sale will start on Wednesday, June 3 at 10am from planetrocktickets.co.uk. Tickets will then go on general sale on Friday June 5 at 10am from thegigcartel.com
Australian rockers MASSIVE will be support act.
Tour dates can be found here: quireboys.com
CIRCLE JERKS RESCHEDULE NORTH AMERICAN TOUR
For the safety of their fans during COVID-19, American punk veterans CIRCLE JERKS "40th Anniversary Tour" has moved to 2021. All tickets sold will be honored at the rescheduled dates, and special guests will still be ADOLESCENTS and NEGATIVE APPROACH.
New dates here: circlejerks.net/tour
HELLOWEEN POSTPONE EUROPEAN TOUR
German power metal legends HELLOWEEN are forced to postpone their "United Alive Part 2" European Tour 2020. Initially scheduled to take place from the end of September until mid of November 2020, they now rescheduled the tour from April to June 2021. Tickets will remain valid.
They also decided to shift the release of their yet untitled new album to early next year.
More info at: helloween.org
MAY 31, 2020
ANNOUNCEMENT REGARDING TOUR WITH MÖTLEY CRÜE, DEF LEPPARD AND POISON EXPECTED ON MONDAY
MÖTLEY CRÜE, DEF LEPPARD, POISON and JOAN JETT & THE BLACKHEARTS are expected to issue an official statement regarding the status of their previously announced "The Stadium Tour" on Monday, June 1.
motley.com defleppard.com poisonofficial.com joanjett.com
MAY 30, 2020
SESSION GUITARIST AND PRODUCER BOB KULICK IS DEAD
Legendary guitarist and record producer Bob Kulick died on Thursday, May 28 at the age of 70. His passing was confirmed by his brother, former KISS guitarist Bruce Kulick.
Throughout his 40-plus-year music career, Bob Kulick has worked with an astonishing array of artists: from Meat Loaf to MOTÖRHEAD; from KISS to Michael Bolton; W.A.S.P. to Diana Ross; as well as legends such as Roger Daltrey, Alice Cooper, Lou Reed and Paul Stanley's first solo LP and tour.
facebook.com/officialbrucekulick
MAY 29, 2020
MANOWAR TO EMBARK ON 40TH ANNIVERSARY TOUR IN 2021
MANOWAR will embark on its 40th-anniversary tour in 2021. The trek will kick off in April in Germany and will include shows in The Netherlands for the first time in many years. The tour will be bigger than ever, featuring orchestra and choir, Viking reenactors, stunning visuals and a powerful set list full of immortal classics.
Tickets will go on exclusive pre-sale on Tuesday, June 2 on Eventim Germany and Eventim Netherlands. General ticket sale will start on other ticket outlets on Friday, June 5.
Dates? Try manowar.com
BLACK STAR RIDERS RELEASE NEW SINGLE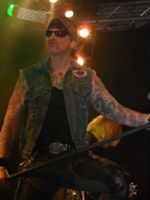 BLACK STAR RIDERS have released a new single, "Candidate For Heartbreak", via Nuclear Blast Entertainment.
The official lyric video for the track can be seen here: youtu.be/ti8M-Fd-bjM
DOKKEN TEASES "The Lost Songs: 1978-1981" COLLECTION
DOKKEN has released a video teaser for an album called "The Lost Songs: 1978-1981". The effort, which is expected later this year, will feature material that was written by Don Dokken during the band's formative years but that has never before been made available. More information will be made available soon..
Watch the teaser: youtu.be/N_fs6I45W_M
NEW ALBUM WITH DISRUPTED
Swedish death metallers DISRUPTED have set "Pure Death" as the title of their new album, which will be released on vinyl through De:Nihil Records in August, and on CD through Memento Mori in late October.
facebook.com/disruptedofficial facebook.com/denihilrecords facebook.com/memento.mori.label
MAY 28, 2020
JUDAS PRIEST FRONTMAN ROB HALFORD TO RELEASE AUTOBIOGRAPHY
JUDAS PRIEST frontman Rob Halford will release his autobiography, "Confess", on September 29 via Hachette Books.
Pre-orders are now available at Amazon.
RAMMSTEIN RESCHEDULE NORTH AMERICAN TOUR
RAMMSTEIN have postponed their 2020 North American stadium tour. The trek was due to kick off on August 20 in Montreal, Quebec, Canada and conclude on September 27 in Mexico City, Mexico.
Earlier today, RAMMSTEIN released the following statement: "Sadly, but in the best interests of everyone's health and safety, we have to postpone our North America Tour. We are now working on rescheduling the tour in 2021."
rammstein.de
MAY 27, 2020
IAN ANDERSON POSTPONE UK TOUR
JETHRO TULL frontman Ian Anderson has re-scheduled the "Jethro Tull - The Prog Years" UK tour to September 2021. Due to the current uncertainty of putting on large events in the UK, they feel that the responsible and safest option for their fans, band and crew is to reschedule all 11 of these shows to a much later date when they hope it should be without serious health risk for everyone to enjoy the concerts.
All tickets will remain valid for the new dates, which you can find here: jethrotull.com
Many other concerts around Europe has also been postponed or cancelled.
LED ZEPPELIN's "Celebration Day" TO STREAM ON YOUTUBE
LED ZEPPELIN has partnered with YouTube for a special streaming event of "Celebration Day".
Recorded live at London's O2 Arena on December 10, 2007, the film captures a 2-hour-plus tour de force of the band's signature blues-infused rock n roll that instantly became part of the legend of LED ZEPPELIN. Founding members John Paul Jones, Jimmy Page and Robert Plant were joined by Jason Bonham, the son of their late drummer John Bonham, to perform 16 songs from their celebrated catalog.
"Celebration Day" will be streamed in its entirely for 3 days only on the official LED ZEPPELIN YouTube channel, premiering this Saturday, May 30.
ledzeppelin.com
TOM G. WARRIOR GOT A NEW PROJECT
Thomas Gabriel Fischer (a.k.a. Tom G. Warrior; CELTIC FROST, TRIPTYKON, HELLHAMMER) has announced the formation of a new "dark music" project. The new band, whose name has not yet been revealed, is tentatively planning to release its debut album later this year.
youtu.be/kS76Jip6XBo
MAY 26, 2020
NEW ALBUM WITH CARL CANEDY FROM THE RODS
The RODS drummer Carl Canedy has just released a new album, titled "Warrior", with his solo band CANEDY. It's so far available for download and streaming, but will also be released on CD and LP on August 7 via Sleaszy Rider Records.
canedyband.com
DORO PESCH TO PERFORM DRIVE-IN CONCERT IN GERMANY
Doro Pesch (ex-WARLOCK) will perform at a drive-in cinema in Germany on June 13.
Fans will have a rare opportunity to attend a live performance by the German metal queen at the CARantena Arena in Worms as part of the "Regenbogen 2 Rock Summer" while complying with the country's social distancing regulations. Each car will be allowed to hold a maximum of 2 adults and children who live in the same household.
As the band plays live on stage, the performance will be broadcast on a big screen and the sound will be transmitted to the cars wirelessly.
For more information, visit: carantena-arena.de
MAY 25, 2020
QUEEN GUITARIST BRIAN MAY RECOVERING AFTER SMALL HEART ATTACK
QUEEN guitarist Brian May has revealed that he recently suffered a "small heart attack". The episode left him "very near death", but says he's now feeling remarkably well after being fitted with 3 stents - tiny tubes that can hold open blocked arteries.
Earlier in the month, the 72-year-old musician injured his buttocks and assumed assumed the injury was the cause of the pain he was feeling. Still in "agony", May had an MRI of his spine done, revealing a compressed sciatic nerve. At the hospital, May found out he had 3 blocked arteries, and was treated by medics as an "emergency case".
instagram.com/brianmayforreal
BURNING WITCHES PARTS WAYS WITH GUITARIST
Swiss heavy metal band BURNING WITCHES has parted ways with guitarist Sonia "Anubis" Nusselder.
The announcement comes just days after it was revealed that Nusselder had joined forces with former NERVOSA members Fernanda Lira (bass, vocals) and Luana Dametto (drums), along with ex-HAGBARD guitarist Tainá Bergamaschi, in a new old-school death metal band called CRYPTA.
facebook.com/burningwitches666 facebook.com/soniaanubis
JELLO BIAFRA AND THE GUANTANAMO SCHOOL OF MEDICINE RECORDING NEW ALBUM
In a recent video posted by Punk Rock Bowling, JELLO BIAFRA AND THE GUANTANAMO SCHOOL OF MEDICINE announced that they are recording a new album. It appears to be called "Tea Party Revenge Porn", and will be out via Alternative Tentacles.
Watch the announcement here: youtu.be/klAUAPOh3Co
facebook.com/JBGSM alternativetentacles.com
MAY 24, 2020
PUTERAEON SIGNS WITH EMANZIPATION PRODUCTIONS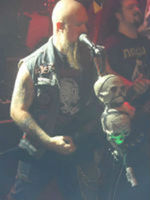 Swedish death metallers PUTERAEON has signed a record deal with Emanzipation Productions. New album, "The Cthulhian Pulse: Call From The Dead City", out soon.
facebook.com/PUTERAEON facebook.com/EMZproductions
JOURNEY ANNOUNCES NEW BASSIST AND DRUMMER
JOURNEY has announced the addition of bassist Randy Jackson and drummer Narada Michael Walden to the group's ranks.
Jackson is no stranger to JOURNEY, having previously played with the band from 1985 to 1987 and appeared on 1986's "Raised On Radio" album. Walden is a Grammy-winning musician and producer who has previously worked with the likes of Whitney Houston, Mariah Carey, Aretha Franklin, Jeff Beck, The TEMPTATIONS, Regina Belle, Lionel Richie and Elton John, among many others.
journeymusic.com
MAY 23, 2020
L.A. CONCERTS WITH SYSTEM OF A DOWN, KORN AND FAITH NO MORE RESCHEDULED FOR MAY 2021
SYSTEM OF A DOWN, KORN and FAITH NO MORE's 2 concerts at Banc Of California stadium in Los Angeles, California, which were originally set to to take place on May 22 and May 23, 2020, have been rescheduled for May 21 and May 22, 2021. Existing tickets will be honored for the new dates. HELMET and RUSSIAN CIRCLES will also appear on the bill.
systemofadown.com kornofficial.com fnm.com
NEW MATERIAL WITH AVSKUM
Swedish hardcore/punk legends AVSKUM has been to Stockholm to record 9 new songs.
That's all I know right now..
facebook.com/AVSKUM-251921811500128
MAY 22, 2020
SKUNK ANANSIE's SKIN TO RELEASE MEMOIR
SKUNK ANANSIE frontwoman Skin will release her memoir, "It Takes Blood And Guts", on September 24 via Simon & Schuster.
NEW EP WITH VOIVOD IN JULY
Canadian progressive sci-fi metal innovators VOIVOD reawaken and return with a 3-track 12" vinyl and digital EP titled "The End Of Dormancy", to be released on July 10 worldwide via Century Media Records.
centurymedia.com
EX-POISON IDEA DRUMMER "Thee Slayer Hippy" IS DEAD
Steve "Thee Slayer Hippy" Handford, former drummer for American hardcore/punk band POISON IDEA, has passed away.
Handford played in POISON IDEA from about 1987 through 1993.
MAY 21, 2020
DEEP PURPLE ANNOUNCES NEW TOUR DATES
Due to you know what, DEEP PURPLE are not able to peform their tour dates in Europe this summer. These shows will happen in 2021 instead.
The new dates are:
23.06.21 Hamburg, Stadtpark Open Air
01.07.21 Bonn, Kunstrasen Bonn Gronau
03.07.21 Halle/Saale, Freilichtbühne Peißnitzinsel
08.07.21 Rosenheim, Rosenheim Sommerfestival
17.07.21: e Spalt-Enderndorf, Lieder Am See
20.07.21 Mainz, Volkspark Mainz
deeppurple.com
GUNS N' ROSES RESCHEDULE NORTH AMERICAN TOUR
The North American tour with GUNS N' ROSES is being rescheduled out of an abundance of caution. The band will share the updated schedule as soon as the dates are finalized, and all tickets will be honored accordingly.
gunsnroses.com
ANVIL TO PLAY VIRTUAL CONCERT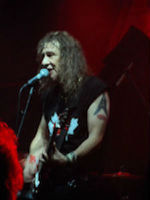 Canadian heavy metal veterans ANVIL will play what is being billed as "the first live stream metal show in Canada" on July 4 at L'Anti Bar in Quebec City.
facebook.com/anvilmetal
FORMER MEMBERS OF NERVOSA LAUNCH NEW BAND
Former NERVOSA bassist/vocalist Fernanda Lira and drummer Luana Dametto have teamed up with BURNING WITCHES guitarist Sonia "Anubis" Nusselder and ex-HAGBARD guitarist Tainá Bergamaschi in a new old-school death metal band called CRYPTA. The quartet, which was founded in June 2019, is currently working on material for its debut release.
SCORPIONS' LAS VEGAS RESIDENCY OFFICIALLY POSTPONED
SCORPIONS' "Sin City Nights" Las Vegas residency, which was scheduled to kick off on July 4 at Zappos Theater at Planet Hollywood Resort & Casino, has officially been postponed. The new dates will be announced soon.
the-scorpions.com
MAY 20, 2020
MEGADETH AND LAMB OF GOD POSTPONE NORTH AMERICAN TOUR
The first leg of MEGADETH's previously announced North American tour with LAMB OF GOD, TRIVIUM and IN FLAMES is being rescheduled for 2021 due to the coronavirus pandemic.
The 55-date trek was slated to be split into 2 legs. The first leg of the tour was supposed to kick off June 12 at Jiffy Lube Live in Bristow, Virginia, and wrap August 1 at the Concord Pavilion in Concord, California. The second run was due to launch October 2 at iTHINK Financial Amphitheater in West Palm Beach, Florida, and run through November 13 at the Reno Events Center in Reno, Nevada.
megadeth.com lamb-of-god.com trivium.org inflames.com
TURBONEGRO RELEASE TURBOPILS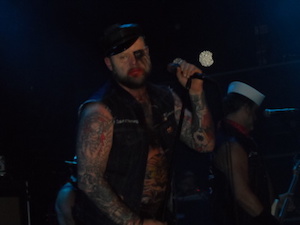 Norwegian dirt hard/punk rockers TURBONEGRO has just released their own beer, "Turbopils". So far it's just available in Norway, but more info about International availabilty will follow soon.
facebook.com/TurbonegroHQ
SAMMY HAGAR & THE CIRCLE CANCEL SUMMER TOUR
The SAMMY HAGAR & THE CIRCLE Summer 2020 tour in USA, with NIGHTRANGER, has been cancelled due to the COVID-19 pandemic.
redrocker.com
TOY DOLLS RESCHEDULE EUROPEAN SHOWS
Due to the Corona virus pandemic the 3 Eastern European shows with British punk rock veterans TOY DOLLS in September 2020, Hungary/Austria/Czech Republic, have been postponed till September 2021.
thetoydolls.com
MAY 19, 2020
RAMMSTEIN ANNOUNCES RESCHEDULED TOUR DATES
RAMMSTEIN are delighted to announce the new, rescheduled dates for this year's European tour, which had to be cancelled due to COVID-19.
All shows have now been rescheduled to 2021, and already-purchased tickets will remain valid for the new dates.
New dates can be found here: rammstein.com
NORTH AMERICAN TOUR WITH FOREIGNER, KANSAS AND EUROPE IS CANCELLED
FOREIGNER is disappointed to share the inevitable news that their North American "Juke Box Heroes 2020" tour, together with KANSAS and EUROPE, will no longer be taking place.
foreigneronline.com kansasband.com facebook.com/europetheband
LIVE ALBUM WITH DEE SNIDER TO BE RELEASED IN JULY


Former TWISTED SISTER singer Dee Snider will release "For The Love Of Metal Live!" on July 31 via Napalm Records. The DVD/Blu-ray and accompanying live album (available in various formats) features audio captured from several festival performances worldwide - from the United States to Europe, Australia and beyond.
In addition to tracks from Snider's solo catalog and TWISTED SISTER favorites, the audio portion of "For The Love Of Metal Live!" also features a brand new original studio track, "Prove Me Wrong".
Check out the new single, "Prove Me Wrong": youtu.be/Mx9Fr4-PmYs
deesnider.com
NEW AC/DC DOCUMENTARY FEATURES EXCLUSIVE INTERVIEWS WITH EARLY MEMBERS
Tom Compagnoni of The Sydney Morning Herald recently produced and published a short documentary on the Sydney origins of AC/DC, interviewing several members from their very early lineups, several of whom have never told their story on camera before now.
All the video's participants reflect on the role that Sydney played in the development of the band and the fact, that, in contrast to other Australian cities, no statues, plaques or laneways dedicated to the band exist in their original hometown.
The documentary features interviews with Noel Taylor (AC/DC drummer 1974), Rob Bailey (AC/DC bass player 1974), Tony Currenti (AC/DC session drummer, 1974) and Mark Evans (AC/DC bass player 1975-77).
The entire video can be viewed here: youtu.be/ia5j0IJvyS4
NEW BOOK ABOUT RAINBOW IN SEPTEMBER
Wymer Publishing has set a September 4 release date for "In The Shadow Of The Wizard: Rainbow 1975-1976". A full-color, 224-page A4 hardback coffee-table-style book, it comprehensively documents RAINBOW's first formative period, including the recording of the first album, while Ritchie Blackmore was still a member of DEEP PURPLE; the first North American tour; the making of the seminal "Rising" and the lengthy world tour that followed.
Customers who pre-order by June 30 can have their name printed in the book on a dedicated fan page. The first 50 ordered will include a memorabilia pack comprising of facsimiles of original "Rising" and "On Stage" press packs as well as a replica "Rising" Australian tour program.
Pre-order here: wymeruk.co.uk/webshop/books/rock/rainbow/in-the-shadow-of-the-wizard-rainbow-1975-to-1976
MAY 16, 2020
MICHALE GRAVES RETURN TO EUROPE/UK TO PLAY MISFITS
Former MISFITS vocalist Michale Graves will return to Europe and the UK in March/April 2021. The "American Monster" tour will feature and celebrate the music of the MISFITS albums "American Psycho" and "Famous Monsters". Both albums will be performed live in their entirety, and the setlist will be rounded out with material from Graves' solo catalog.
For a complete list of tour dates, try one of these: theflamingarts.eu officialmichalegraves.com
DEATH BY HORSE, THE SENSITIVES AND THE BLOODSTRINGS TEAM UP FOR GERMAN DATES
Swedish punk rockers DEATH BY HORSE and The SENSITIVES will team up with German punkabilly band The BLOODSTRINGS for 3 dates in Germany in September.
These dates are:
Sept. 17 Braunschweig
Sept. 18 Potsdam
Sept. 19 Dortmund at Bunt Statt Braun Festival
facebook.com/deathbyhorse thesensitives.net thebloodstrings.bigcartel.com
MAY 15, 2020
THE DARKNESS CANCEL NORTH AMERICAN TOUR
Despite huge efforts from their team in North America, British rock band The DARKNESS have been unable to confirm a rescheduled "Easter is Cancelled" tour.
The band had hoped to reschedule the shows into January and February of 2021, but there is currently little confidence that all of the venues they would normally play will be operational for regular gigs by then. And U.S. visa applications (which take many months to complete) are not currently being processed at all, and that processing may well not be reinstated in time to complete formalities for a January arrival.
The band hope that a new album will emerge in Spring, and that the situation will have normalised sufficiently for their team to schedule a tour to support that release in early Fall 2021.
thedarknesslive.com
NEW SINGLE WITH DEE SNIDER NEXT WEEK


A teaser for Dee Snider's new single, "Prove Me Wrong", is available.
The song will be released on Tuesday, May 19, and is expected to appear on the TWISTED SISTER frontman's new solo CD/DVD set, "For The Love Of Metal Live!", which will arrive this summer via Napalm Records.
youtu.be/HlKsES9PkPo deesnider.com napalmrecords.com
NEW ALBUM WITH LIONHEART IN JULY
Metalville Records has set a July 31 release date for the new album from British hard rock veterans LIONHEART. The album will be called "The Reality Of Miracles".
LIONHEART was founded in late 1980 by Dennis Stratton (ex-IRON MAIDEN), Steve Mann (MICHAEL SCHENKER FEST) and Rocky Newton (ex-McAULEY SCHENKER GROUP) with Clive Edwards (ex-UFO, WILD HORSES, Uli Jon Roth) completing the lineup a little later. The group disbanded in 1985, and reunited in 2016 with Lee Small (SHY, PHENOMENA) on vocals.
metalville.de
NEW SINGLE WITH ALICE COOPER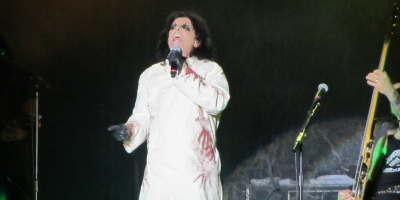 A new single, "Don't Give Up", with Alice Cooper is out today.
Check it out: youtu.be/__YxWnRACxI
alicecooper.com
MARDUK ANNOUNCES POLISH TOUR WITH VADER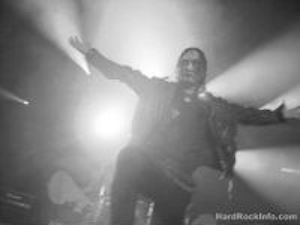 Swedish black metal veterans MARDUK will team up with Polish death metal legends VADER and another band (with an illegible logo) for a tour in Poland in September.
For dates and tickets, try one of these: lefthandsounds.org/blitz-mmxx marduk.nu vader-store.com
JUDAS PRIEST RESCHEDULES EUROPEAN TOUR DATES
JUDAS PRIEST has rescheduled many of their European tour dates to 2021.
You can find the new dates here: judaspriest.com/tour
MAY 14, 2020
KISS POSTPONES "KISS Kruise X"
"Kiss Kruise X", which was scheduled to take place October 30 to November 4, 2020 aboard Norwegian Pearl, has been officially postponed to October 2021.
thekisskruise.com
MAY 13, 2020
SLIPKNOT CANCEL ALL SUMMER SHOWS
Unfortunately SLIPKNOT's summer 2020 touring, including the North American Knotfest Roadshow, Knotfest UK and Knotfest at Sea, will not be happening.
Information on Knotfest at Sea will be coming soon. The band looks forward to performing for its fans again, and will do so when everyone's safety can be assured. All ticket holders will be emailed directly by their point of purchase, Knotfest At Sea purchasers will be contacted with postponement information.
slipknot1.com
PHOTO BOOK WITH MARILYN MANSON
"21 Years In Hell", a collection of classic and previously unpublished images of Marilyn Manson by his foremost portraitist, will be made available in June.
British photographer Perou has been photographing Manson for 21 years. This collaboration began in 1998 with a magazine cover shoot and has seen him become Manson's principal photographer.
reelartpress.com marilynmanson.com
MAY 12, 2020
READING AND LEEDS FESTIVALS HAVE BEEN CANCELED
This year's Reading and Leeds festivals have been canceled due to the coronavirus pandemic.
Other festivals in the United Kingdom, such as Glastonbury, Bloodstock Open Air and Download, have also been called off.
Statement: twitter.com/OfficialRandL
GUNS N' ROSES CANCEL EUROPEAN TOUR
The upcoming European tour with GUNS N' ROSES will not be happening.
The band says that they are working hard with their promoters, venues and cities/countries on next steps, and will make further announcements as soon as they can.
gunsnroses.com
JETHRO TULL's IAN ANDERSON SUFFERING FROM AN INCURABLE LUNG DISEASE
JETHRO TULL legend Ian Anderson has revealed that he is suffering from "an incurable lung disease" called COPD (chronic obstructive pulmonary disease).
NEW ALBUM WITH ONSLAUGHT IN AUGUST
UK thrash veterans ONSLAUGHT have set "Generation Antichrist" as the title of their new album. It will be released through AFM Records on August 7.
Pre-order here: shop.afm-records.de/onslaught
onslaughtuk.com afm-records.de
MAY 11, 2020
ORPHANED LAND ANNOUNCES 30TH ANNIVERSARY TOUR
Progressive/Oriental metal band ORPHANED LAND will celebrate their 30-year anniversary with a European tour in November/December.
Check out the Facebook event for more info: facebook.com/events/1429780857229466
SINGER RONNIE ROMERO REJOINS LORDS OF BLACK
RAINBOW singer Ronnie Romero has rejoined LORDS OF BLACK. The band is putting the finishing touches on its next album, "Alchemy Of Souls - Part I", due later in the year via Frontiers Music Srl.
Romero announced his departure from the Spanish melodic progressive metal act in January 2019 and was subsequently replaced by Diego Valdez (HELKER, DREAM CHILD).
In addition to RAINBOW and LORDS OF BLACK, Romero is also a member of The FERRYMEN and VANDENBERG.
facebook.com/lordsofblack
REBELLION 2020 IS CANCELLED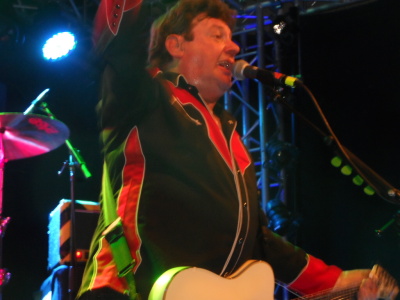 British punk festival Rebellion has been cancelled this year due to you should know what by now. But keep your tickets as they will get you in to Rebellion 2021.
All day tickets will be refunded.
rebellionfestivals.com
EDDIE & THE HOT RODS POSTPONE TOUR DATES
English pub rock veterans EDDIE & THE HOT RODS have postponed all of their June shows until March 2021.
facebook.com/TheHotRods
MAY 10, 2020
LONG ISLAND MUSICIANS COVER HEAR 'N AID's "Stars"
More than 30 hard rock and heavy metal musicians from Long Island, New York have recorded a cover version of "Stars", the 1985 charity single for famine relief released under the HEAR 'N AID banner.
"We're Stars" is a tribute to Long Island's COVID-19 front-line workers.
Watch/listen: youtu.be/BN6Lqix4mro
KISS IS WORKING ON CAREER SPANNING BOOK OF CONCERT POSTERS
KISS is working on a coffee-table book of concert posters spanning the band's entire 5-decade existence.
youtu.be/4eGHKo3XDoo
MAY 9, 2020
DEAD LORD FURNISHES THE SETTING IN THE BAND


Swedish hard rockers DEAD LORD have parted ways with guitarist Olle Hedenström, so bassist Martin take over the guitar instead, and in comes the Australian dude Ryan to play bass.
deadlord.com
LITTLE RICHARD IS DEAD
American rock n roll legend Little Richard (Richard Penniman) passed away on Saturday (May 9) at the age of 87. His former agent Dick Alen told CNN Little Richard died in Nashville with his brother and son by his side, and that the cause of death is related to bone cancer.
Little Richard received the Grammy Lifetime Achievement Award in 1993, 1 year after releasing his final studio album. He was inducted into the Rock And Roll Hall Of Fame in 1986.
MAY 8, 2020
RAMMSTEIN CANCEL ALL UPCOMING TOUR DATES
Due to local event restrictions related to Covid-19, which now affect almost all planned dates, RAMMSTEIN's 2020 stadium tour can unfortunately not take place.
They are currently checking whether it is possible to reschedule the dates, and will communicate any updates as soon as possible. All tickets will remain valid until then.
rammstein.com
MAY 7, 2020
TOURING UPDATE FROM IRON MAIDEN
Due to the continuing health issues worldwide around Covid-19, IRON MAIDEN will not be playing any concerts until June 2021.
They have managed to reschedule all their European own-shows on the "Legacy Of The Beast" tour for June/July 2021 with the exception of Moscow, St Petersburg, Weert and Zurich, which they unfortunately have been unable to re-arrange in this period. But to consolidate the tour routing they have added 2 further shows in Arnhem and Antwerp.
Re-arranging the headline festival dates has unfortunately not been possible.
In respect of what should have been the opening leg of the 2020 tour starting on May 1 in Perth, Australia and visiting New Zealand, the Philippines, Japan, Dubai and Israel, IRON MAIDEN are currently working on a possible return to as many of these countries as they can, in some guise, in the first half of 2022. More news on that will follow at the appropriate time.
More info and all new dates etc. can be found at: ironmaiden.com
EX-BAD COMPANY SINGER BRIAN HOWE IS DEAD
Former BAD COMPANY singer Brian Howe has died at the age of 66.
Howe passed away Wednesday (May 6) at his home in Florida after suffering cardiac arrest. He had a history of heart issues, having previously had a heart attack in 2017.
The singer was reportedly involved in a road traffic accident in Florida at the end of April, in which he suffered broken ribs.
Howe fronted BAD COMPANY between 1986 and 1994. He was also the singer on Ted Nugent's album "Penetrator".
badcompany.com
THE CULT SIGNS WITH BLACK HILL RECORDS
Rock veterans The CULT have signed with Black Hill Records.
thecult.us
ROSS THE BOSS ANNOUNCES NEW TOUR DATES
Ross The Boss (ex-MANOWAR, The DICTATORS) have announced new tour dates to promote the new album, "Born Of Fire", which was released on March 6 via AFM Records. These European dates will take place between November 17 to December 7, and will also feature special guests BURNING WITCHES and TRAUMA.
For dates and tickets, try one of these: ross-the-boss.com afm-records.de facebook.com/burningwitches666 traumametal.com
ACCEPT IS WORKING ON NEW MUSIC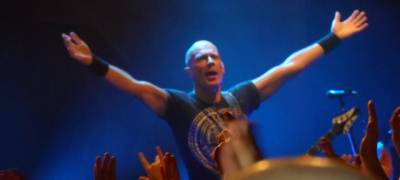 German/American heavy metal legends ACCEPT are writing and recording material for a new studio album.
acceptworldwide.com
MAY 6, 2020
NERVOSA ANNOUNCE NEW LINEUP
Brazilian thrash metal band NERVOSA have announced their new band line-up. Prika Amaral - creator, founding member and guitarist of the band - is thrilled to announce that vocalist Diva Satanica (BLOODHUNTER), bassist Mia Wallace (ABBATH, TRIUMPH OF DEATH), and drummer Eleni Nota (MASK OF PROSPERO, CROQUE MADAME) have all joined the band.
The band is also pleased to state that they have begun working on new music.
nervosaofficial.com
HAMMERFALL CANCELS NORTH AMERICAN TOUR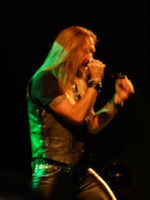 Swedish heavy metal veterans HAMMERFALL have been forced to cancel their previously announced summer/fall 2020 North American tour due to the coronavirus pandemic. The trek, with support from BEAST IN BLACK and EDGE OF PARADISE, was scheduled to launch September 14 in West Palm Beach, Florida and conclude on October 19 in Silver Spring, Maryland.
hammerfall.net
NEW ALBUM WITH AVATAR IN AUGUST
Swedish metal band AVATAR have set "Hunter Gatherer" as the title of their new album, due on August 7 via eOne.
youtu.be/VE9Ogc4MgS8
BUZZCOCKS TO RELEASE 8-CD BOX SET
Punk rock legends BUZZCOCKS will release an 8-CD box set covering their later career. It's called "Sell You Everything (1991-2014) Albums, Singles Rarities, Unreleased", and it's out May 29 via Cherry Red Records.
As the title says, it includes everything the band released from the 1991 to 2014. Included in that set are all their albums from the period and a good amount of bonus tracks, including 29 never before released tracks. It also includes the rare 1991 Demo Album.
buzzcocks.com
METALTOWN 2020 CANCELED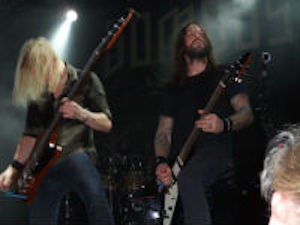 Metaltown festival in Göteborg, Sweden was supposed to come back again this summer after a hiatus, but then came a virus and a pandemic, so the festival is unfortunately canceled this year.
All tickets to this year's festival will be reimbursed via the ticket vendor Ticketmaster.
facebook.com/metaltown
THE SPOTNICKS FRONTMAN BOB LANDER IS DEAD
Bob Lander (real name Bo Starander), frontman for Swedish cult band The SPOTNICKS has passed away at the age of 78. He was the last original member of the band.
The SPOTNICKS came from Göteborg and formed in 1961. They were trendsetters within instrumental rock music, and released more than 40 studio albums and toured all over the world.
MAY 5, 2020
NEW APP FOR FANS OF METAL
DARK TRANQUILLITY keyboardist Martin Brändström has launched Bandbond, a new smartphone app that is being billed as a "revolution for the metal community".
The idea of Bandbond started out of frustration some years ago when Brändström was in charge of the band's online social media. It quickly became clear to him that the communication with the fans that the band had earned over the years by touring the world and recording albums now had a gatekeeper in the shape of drastically increased price tags set by the social media giants.
Together with music studio colleague and longtime metalhead Joacim Starander and Swedish metal journalist Mattias Lindeblad, Martin started to outline the idea of a new home for all things metal where the bands and the fans who share the love for metal can have their relationship uninterrupted and free.
Check it out: bandbond.com
JOURNEY CANCEL NORTH AMERICAN TOUR
JOURNEY has canceled its previously announced 2020 North American tour due to the coronavirus pandemic. The 60-date trek with The PRETENDERS was supposed to kick off May 15 in Ridgefield, Washington.
journeymusic.com
MERCYFUL FATE WORKING ON NEW ALBUM
Last year it was confirmed that MERCYFUL FATE would return and introduce a couple of new songs at a few festivals. Now guitarist Hank Shermann have confirmed that the band is currently working on a new album.
DISCHORD RECORDS PUTS ENTIRE CATALOG ONLINE FOR FREE
Legendary American punk label Dischord Records has made their entire 40-year catalog of music available on Bandcamp for free. The catalog is free to listen to online, but if you want to download the records, you still have to pay.
Bands on Dischord Records includes FUGAZI, MINOR THREAT, DAG NASTY, GOVERNMENT ISSUE, YOUTH BRIGADE etc. etc.
dischord.bandcamp.com
THE STRANGLERS KEYBOARD PLAYER DAVE GREENFIELD IS DEAD
The STRANGLERS legendary keyboard player Dave Greenfield passed away on Sunday evening (May 3). Following a stay in hospital for heart problems, Dave tested positive for the Covid-19 virus last Sunday, but he sadly lost the battle.
Dave had been playing with British rock veternas The STRANGLERS since late 1975.
thestranglers.co.uk
MAY 4, 2020
ONSLAUGHT ANNOUNCES NEW VOCALIST
U.K. thrashers ONSLAUGHT have announced the addition of vocalist Dave Garnett to the group's ranks.
Garnett has already performed with ONSLAUGHT, having filled in for previous singer Sy Keeler at the House Of Metal festival in Umeå, Sweden in late February.
powerfromhell.com
THE HELLACOPTERS ARE WORKING ON NEW ALBUM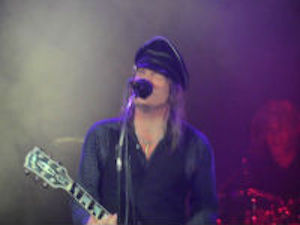 Swedish action rockers The HELLACOPTERS are working on their first album in more than a decade.
The news of the group's recording activity was broken by guitarist/vocalist Nicke Andersson during an appearance on the latest episode of "Dr Gong's Drumcast".
facebook.com/thehellacopters
GEFLE METAL FESTIVAL POSTPONED TO 2021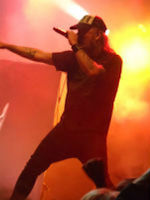 Gefle Metal Festival has been postponed to next year due to that virus. The new date is July 15-17, 2021 at Gasklockorna in Gävle, Sweden. Most of the artists that was booked for this year will play next year.
More info: geflemetalfestival.se
BLOODSTOCK OPEN AIR POSTPONED TO 2021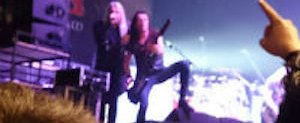 Another festival that has been postponed to 2021 is England's Bloodstock Open Air. The new date is August 11-15, 2021, which means that they have added a extra day.
Lineup and other details: bloodstock.uk.com
TYGERS OF PAN TANG NEED A NEW GUITARIST
British hard rock/heavy metal legends TYGERS OF PAN TANG are in search of a new guitarist.
More info here: facebook.com/tygersofpantangofficial
MAY 2, 2020
RAGE AGAINST THE MACHINE RESCEDULES REUNION TOUR
RAGE AGAINST THE MACHINE has rescheduled its previously announced reunion tour to 2021. The reunited quartet - Zack De La Rocha, Tom Morello, Brad Wilk and Tim Commferford - was forced to postpone all of its 2020 shows due to the coronavirus pandemic.
The upcoming tour will mark the first time RAGE AGAINST THE MACHINE has hit the road together since 2011. Dates will hopefully be announced at ratm.com soon (too many to post here).
5-CD BOX SET WITH WHITE LION IN JUNE
Cherry Red Records has set a June 26 release date for the 5-CD box set "White Lion: All You Need Is Rock 'N' Roll - The Complete Albums 1985-1991".
WHITE LION was mainly active in the 1980s and early 90s, and played melodic hard rock. Their Danish frontman, Mike Tramp, has remained active, recording and touring as a solo artist and with the bands FREAK OF NATURE, The ROCK 'N' ROLL CIRCUZ and, more recently, BAND OF BROTHERS.
Pre-order the box here: cherryred.co.uk/product/white-lion-all-you-need-is-rock-n-roll-the-complete-albums-1985-1991-5cd-boxset
MAY 1, 2020
ROLLING STONES LAUNCH WEEKLY SERIES ON YOUTUBE
As part of YouTube's #StayHome campaign, The ROLLING STONES will launch a weekly series titled "Extra Licks" on the band's official YouTube channel starting this Sunday, May 3. Each featurette - available digitally for the first time - will appear as a YouTube Premiere, streaming bonus features of 6 concert films from throughout The ROLLING STONES' career, including performances from the 1994 "Voodoo Lounge" tour and the 2016 Latin America "Ole!" tour. This series is in partnership with The ROLLING STONES and Eagle Rock Entertainment, and will stream exclusively on YouTube.
Just last week, The ROLLING STONES released a new single, titled "Living In A Ghost Town", that was created and recorded in Los Angeles, London and in isolation. The track was released in tandem with a brand new music video that premiered exclusively on YouTube and has almost 4 million views to date.
youtube.com/therollingstones
IRON MAIDEN ANNOUNCES REMASTERED LIVE COLLECTION
Parlophone Records will continue its reissues series of the IRON MAIDEN catalog with a fifth set of digipak CD titles in "The Live Collection - Remastered", to be released on June 19. The albums included in this release are the seminal live recordings "Live After Death" and "Rock In Rio".
parlophone.co.uk ironmaiden.com
FIRST NEW STUDIO ALBUM WITH ALCATRAZZ IN OVER 30 YEARS
Hard rock band ALCATRAZZ will once again give us a new album on July 31 with "Born Innocent", its first studio venture since 1986's "Dangerous Games".
alcatrazzofficial.com