Yesterday's news..


MAY 21, 2018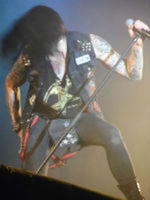 NEW ALBUM WITH HARDCORE SUPERSTAR IN SEPTEMBER
Swedish party hard rockers HARDCORE SUPERSTAR will release their 11th studio album, "You Can't Kill My Rock 'N Roll", on September 21 via Gain Music Entertainment.
hardcoresuperstar.com NEW EP WITH FABRIKEN IN JUNE
Swedish punk rockers FABRIKEN (with veterans from several other bands) will release a new EP, "Hoppa Av I Farten", on June 1 via Beat Butchers.
ifabriken.com beatbutchers.se MAY 19, 2018
SWEDISH DEATH VETERANS KENTHA PHILIPSON AND JÖRGEN SANDSTRÖM GOT A NEW DOOM BAND TOGETHER
Swedish death metal veterans Kentha Philipson (The PROJECT HATE MCMXCIX, ex-TORTURE DIVISION, GOD AMONG INSECTS) and Jörgen Sandström (The PROJECT HATE MCMXCIX, ex-ENTOMBED, GRAVE, TORTURE DIVISION, VICIOUS ART) got a new band called DOMEDAGEN, and they play doom.
Their first demo recording is available here: youtube.com/watch?v=fx68xnnDfog&feature=share
facebook.com/domedagen666 GUNS N' ROSES ANNOUNCES ASIAN TOUR DATES
GUNS N' ROSES have added some tour dates in a few Asian countries in November:
Nov. 8 - Jakarta, Indonesia
Nov. 11 - Manila, Philippines
Nov. 14 - Kuala Lumpur, Malaysia
Nov. 17 - Taipei, Taiwan
Nov. 20 and 21 - Hong Kong, China
Nov. 25 - Abu Dhabi, UAE
gunsnroses.com




MAY 18, 2018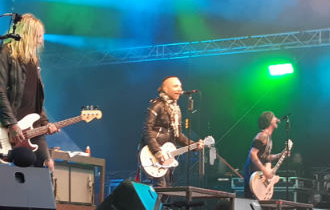 NEW SINGLE WITH BACKYARD BABIES IN JUNE
The new BACKYARD BABIES single, "Shovin' Rocks", will be released on June 8 on all digital platforms, and shortly after as a limited edition 12" vinyl maxi single.
"Shovin' Rocks" is taken from the forthcoming album "Sliver & Gold".
backyardbabies.com SOLO ALBUM WITH RYAN ROXIE
Ryan Roxie will release his new solo album, "Imagine Your Reality", on May 25 via Cargo Records UK. The vocalist, guitarist and songwriter, who is best known as Alice Cooper's longtime lead guitarist and collaborator, has also worked with Slash and Gilby Clarke and been a member of Classic Rock award-nominated band CASABLANCA.
"Imagine Your Reality" is Ryan's first official solo release and sees him joined by other noteworthy musicians, including a collaboration with CHEAP TRICK's Robin Zander on the track "California Man".
youtu.be/61ezD8zCC8M youtu.be/suQjRTKuqFs youtu.be/Dw8GQ6DIa38 DELUXE ANNIVERSARY VINYL REISSUES WITH DEATH IN JULY
Relapse Records has announced 3 deluxe, anniversary vinyl reissues of DEATH's legendary albums "Leprosy" (30 years), "Individual Thought Patterns" (25 years) and "The Sound Of Perseverance" (20 years). DEATH's anniversary vinyl will be released in stores and online on July 20 and will contain expanded, gatefold packaging and bonus LPs of extra content previously only available on the long sold-out deluxe boxset editions. NEW SINGLE WITH PRIMAL FEAR ON TUESDAY
International heavy metal veterans PRIMAL FEAR will release a new single, "Hounds Of Justice", on Tuesday, May 22.
primalfear.de MAY 17, 2018
DIRKSCHNEIDER AND U.D.O. HAVE FOUND A NEW GUITARIST
It looks like German heavy metal band DIRKSCHNEIDER/U.D.O. has found a guitarist to stand in for the upcoming 2018 festival shows. They have not revealed his name yet, but he knows all of the songs very well, and he will be playing with both bands until October 18.
Meanwhile DIRKSCHNEIDER and U.D.O. is trying out several different guitarists in the rehearsal studio, and is very optimistic to be able to announce a permanent replacement sometime during the summer of 2018.
The new U.D.O. album is scheduled for August 31 release, and the first U.D.O. tour dates for the end of 2018 will be announced soon.
For upcoming show dates, go to udo-online.com "THE MUSIC OF CREAM - 50TH ANNIVERSARY WORLD TOUR" IS COMING TO NORTH AMERICA IN THE FALL
Following their successful inaugural tour across Australia and New Zealand in 2017, the pedigree of hallowed '60s trio CREAM — Ginger Baker's son Kofi Baker, Jack Bruce's son Malcolm Bruce and Eric Clapton's nephew (by marriage) Will Johns — have come together for the first time in North America to pay homage to the band's extraordinary legacy with "The Music Of Cream - 50th Anniversary World Tour". The 8-week outing — kicking off September 28 in Ottawa and spanning 34 cities throughout North America this fall — will mark 50 years since the original lineup's farewell U.S. tour of 1968.
In addition, look for the announcement of 4 celebratory shows across the U.K. coming soon, coinciding with the anniversary of the original band's legendary Albert Hall farewell concert, November 26, 1968, ahead of a nationwide tour in the spring.
vimeo.com/269354585 FRIDAY SINGLES WITH HARDCORE SUPERSTAR, SIR REG AND TWIN PIGS
The following Swedish bands will release new digital singles on Friday, May 18:
HARDCORE SUPERSTAR, "Baboon" - Party hard rock from the street.
SIR REG, "FOOL (Fight Of Our Lives)" - Celtic punk rock.
TWIN PIGS, "Scandinavian Nightmare" - Punk.
All bands will have new albums out soon (before the year is over).. MAY 16, 2018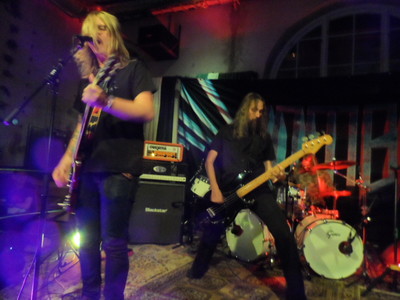 VOKONIS SIGNS WITH THE SIGN
Swedish sludge band VOKONIS has signed to The Sign Records. The band will enter the studio in August to record their 3rd album.
Ripple Music will re-release the band's debut album, "Olde One Ascending", on July 28. In 2019 they will appear in the movie "Planet Of Doom" with their song "Runa".
facebook.com/OfficialVokonis thesignrecords.com NEW ALBUM WITH CAULDRON IN SEPTEMBER
Canadian heavy metal trio CAULDRON will release its new album, "New Gods", on September 7 via The End Records (North America) and Dissonance Productions (Europe). METALLSVENSKAN HAS BEEN CANCELED
Swedish metal and football festival Metallsvenskan has been canceled due to poor ticket sales. Only 20% of the tickets has been sold.
The event was supposed to happen in Norrköping on June 15-16.
More info at metallsvenskan.net QUEEN MOVIE BOHEMIAN RHAPSODY AT CINEMAS IN THE FALL
The QUEEN film "Bohemian Rhapsody - The Movie" will be released to cinemas on October 24 in the UK and November 2 in the U.S.
Release dates for other territories to be announced soon..
queenonline.com MAY 15, 2018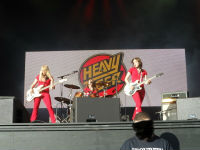 HEAVY TIGER TAKE A BREAK
Swedish female glam rock trio HEAVY TIGER let us know that they will take a break for a while.
facebook.com/heavytigermusic BOOK ABOUT BEASTIE BOYS IN OCTOBER
For a few years, BEASTIE BOYS have been stating that they were working on a history of the band. They have now released details about the book. It is simply called "Beastie Boys Book", and will be out October 30. It's almost 600 pages and is out via Spiegel & Grau.
In addition to the band's history, the book also includes rare photos, original illustrations, a cookbook by chef Roy Choi, a graphic novel, a map of BEASTIE BOYS' New York, mixtape playlists, and pieces by guest contributors.
You can pre-order the book today at: beastieboysbook.com
beastieboys.com DEF LEPPARD BEER FOR TOUR WITH JOURNEY
Def Leppard Pale is a co-operation between rock giants DEF LEPPARD and the American brewery Elysian Brewing. The beer will be unleashed for the massive co-headlining DEF LEPPARD and JOURNEY tour in North America this summer. The beer will be on sale starting May 23 (the second tour stop at Times Union Center in Albany, New York) and is available in 16oz cans and on draught at most concert venues and select restaurants, bars and pubs near the venue. The can was designed in tribute to the 30th anniversary of DEF LEPPARD's landmark album "Hysteria".
For more information, go to elysianbrewing.com/defleppardpale
DefLeppard.com
---
May 26, 2018 - Årrefest at Insikten/Kulturhuset, Jönköping, Sweden
ABNORM, RAJOITUS, SVAVELDIOXID, ÅTERFALL, GENERAL GENOCIDE, BOTTLE KIDS, HARÄKIRI and WELTSCHMERZ
More info at facebook.com/events/1843363722342026
---
MAY 14, 2018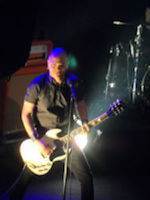 DANKO JONES ANNOUNCES EUROPEAN TOUR
Canadian rock trio DANKO JONES will be touring in Europe in November/December. Tickets go on sale today (May 14), and the dates can be found at dankojones.com ZEKE COMES BACK TO EUROPE IN NOVEMBER
American punk band ZEKE are coming back to Europe in November for a few shows in Finland, Germany, Hungary and Austria. The dates are:
14.11.2018 FI, Tampere, Klubi Tampere
15.11.2018 FI, Helsinki, Tavastia-klubi
16.11.2018 DE, Frankfurt, Das Bett
19.11.2018 DE, Dortmund, Hafenschänke subrosa
20.11.2018 DE, Dresden, Chemiefabrik Dresden (Chemo)
21.11.2018 DE, Nürnberg, Z-Bau
22.11.2018 DE, Regensburg, Kulturzentrum Alte Mälzerei
23.11.2018 HU, Budapest, Robot
25.11.2018 AT, Wien, Arena Wien
zekeband.com MAY 13, 2018
METALLICA TO EMBARK ON EUROPEAN TOUR IN 2019
METALLICA will embark on a European stadium tour in May 2019. The trek, which will run through August 2019, is expected to be officially announced in September.
metallica.com THERAPY? SIGNS WITH MARSHALL RECORDS
Irish rock veterans THERAPY? have announced a worldwide deal with Marshall Records, the label launched in 2016 by the legendary amplification company. The first release for their new label will be their 15th full length, titled "Cleave", and the first single, "Callow", is due to drop on May 25. MAY 11, 2018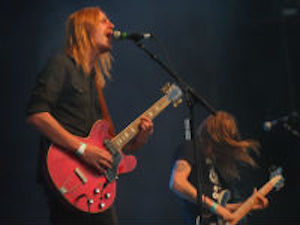 GRAVEYARD ANNOUNCES EUROPEAN TOUR WITH BOMBUS
Swedish retro rockers GRAVEYARD are going on a European tour in September/October with special guests BOMBUS.
There will also be a UK tour in November/December.
Check for dates at facebook.com/graveyardofficial or facebook.com/bombusmusic TAD MOROSE SIGNS WITH GMR MUSIC
Swedish metal veterans TAD MOROSE has signed a new record deal with GMR Music, who will release the band's 10th studio album, "Chapter X", on June 15.
tadmorose.se SLAYER ANNOUNCES DATES FOR THEIR LAST EUROPEAN TOUR
The dates for SLAYER's last European tour with LAMB OF GOD, ANTHRAX and OBITUARY in November/December are up now at slayer.net/tour MAY 10, 2018
NEW ALBUM WITH GRAHAM BONNET BAND IN JULY
Meldoic hard rockers GRAHAM BONNET BAND will release a new album, "Meanwhile, Back In The Garage", on July 13 via Frontiers Music Srl.
grahambonnetband.com frontiers.it NEW ALBUM WITH STEPHEN PEARCY LATER THIS YEAR
RATT singer Stephen Pearcy has set "View To A Thrill" as the tite of his 5th solo album, due later in the year via Frontiers Music Srl.
facebook.com/SEPearcy frontiers.it DEE SNIDER TO PLAY IN TEL AVIV
TWISTED SISTER frontman Dee Snider are coming to Tel Aviv, Israel for the first time ever on July 2.
Tickets available here: tixwise.co.il/he/deesnider FORMER MURDERDOLLS DRUMMER BEN GRAVES IS DEAD
Rock drummer Ben Graves (MURDERDOLLS, DOPE, PRETTY BOY FLOYD) passed away yesterday (Wednesday, May 9) after a year-long battle with cancer. He was only 46 years old.
---
May 26, 2018 - Årrefest at Insikten/Kulturhuset, Jönköping, Sweden - with ABNORM, RAJOITUS, SVAVELDIOXID, ÅTERFALL, GENERAL GENOCIDE, BOTTLE KIDS, HARÄKIRI and WELTSCHMERZ.
More info at facebook.com/events/1843363722342026
---
MAY 9, 2018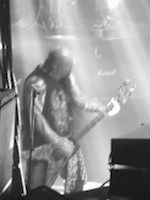 SLAYER TO TOUR EUROPE WITH LAMB OF GOD, ANTHRAX AND OBITUARY
SLAYER will embark on the European leg of its "farewell" tour in the fall. Support on the trek will come from LAMB OF GOD, ANTHRAX and OBITUARY.
So far the following dates have been leaked:
Nov. 14 - Dortmund, Germany
Nov. 15 - IJsselhallen, Zwolle, The Netherlands
Nov. 24 - Freiburg, Germany
Nov. 26 - Hamburg, Germany
Nov. 29 - München, Germany
Nov. 30 - Erfurt, Germany
Dec. 02 - Berlin, Germany
The full European tour is expected to be announced later this week..
slayer.net MAY 8, 2018
KIX CELEBRATES 30TH ANNIVERSARY OF "BLOW MY FUSE" ALBUM
Maryland hard rock veterans KIX will release "Fuse 30 Reblown" on September 21, exactly 30 years after "Blow My Fuse"'s original September 19, 1988 release date. NEW ALBUM WITH DEE SNIDER IN JULY
TWISTED SISTER frontman Dee Snider has inked a deal with Napalm Records for his upcoming solo album, titled "For The Love Of Metal", which will be released on July 27.
The effort features contributions from Howard Jones (ex-KILLSWITCH ENGAGE), Mark Morton (LAMB OF GOD), Alissa White-Gluz (ARCH ENEMY), Joel Grind and Nick Bellmore (TOXIC HOLOCAUST), and Charlie Bellmore (KINGDOM OF SORROW).
deesnider.com QUEEN + ADAM LAMBERT TO PLAY 10 SHOWS IN LAS VEGAS
QUEEN + ADAM LAMBERT will rock the Las Vegas Strip this fall with a 10-date limited engagement, "The Crown Jewels", at Park Theater at Park MGM in Las Vegas. Shows will be held September 1, 2, 5, 7, 8, 14, 15, 19, 21 and 22 at 8 p.m. Tickets will go on sale Friday, May 11.
queenonline.com L.A. GUNS ANNOUNCES UK/EUROPEAN TOUR
American hard rock veterans L.A. GUNS are coming to the UK and Europe in August/September. Special guests will be Jared James Nichols and STONE TRIGGER.
The dates are:
Fri 31 Aug - London, UK - Islington Academy
Sat 01 Sep - Sheffield, UK - HRH Sleaze
Sun 02 Sep - Newcastle, UK - Riverside
Tue 04 Sep - Bilston, UK - The Robin 2
Wed 05 Sep- Milton Keynes, UK - Craufurd Arms
Thu 06 Sep - Manchester, UK - Rebllion
Sat 08 Sep - Buckley, UK - Tivoli
Tue 11 Sep - Essen, Geramny - Turock
Wed 12 Sep - Aschaffenburg, Germany - Colos Saal
Fri 14 Sep - Paris, France - Savigny L'empreint
Sat 15 Sep - Raismes, France - Raismes Fest
Sun 16 Sep - Hull, UK - Hair Metal Heaven
lagunsmusic.com NEW ALBUM WITH KRISIUN IN SEPTEMBER
South American death metal trio KRISIUN will release their new album, "Scourge of the Enthroned", on September 7 via Century Media Records.
krisiun.com.br centurymedia.com MAY 6, 2018
THE JABBERS SIGNS WITH BLOOD ORANGE
Stockholm, Sweden-based Blood Orange Records has signed a deal with American punk veterans The JABBERS (who played with G.G. Allin in the late 70s and early 80s) to release at least 7 vinyl only LPs and EPs over the next 1-2 years out of their U.S. office.
The first record will be G.G. ALLIN & The JABBERS "Live At The Rat", which was recorded in Boston on May 14, 1980.
facebook.com/The-Jabbers-103252154788




MAY 5, 2018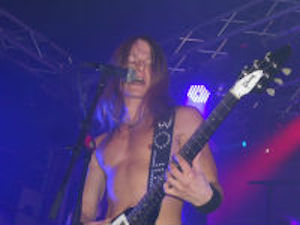 WOLF - PALE MOON ALE TO RETURN IN AUGUST
Swedish heavy metal band WOLF will re-launch their "Wolf - Pale Moon Ale" in August. It will premier at the Skogsröjet festival in Rejmyre, Sweden, which take place August 3-4.
The beer is brewed by Heavy Metale, who will also provide the festival with the festival beer.
wolf.nu skogsrojet.se heavymetale.se MAY 4, 2018
UNLEASHED SIGNS WITH NAPALM
Swedish death metal veterans UNLEASHED have signed to Napalm Records. The band is ready to record their 13th album this month. They aim at a late 2018 release.
UNLEASHED will celebrate their 30-year anniversary in 2019.
unleashed.se napalmrecords.com EUROPE INDUCTED INTO SWEDISH MUSIC HALL OF FAME
EUROPE have been inducted into the Swedish Music Hall of Fame.
europetheband.com facebook.com/pages/Swedish-Music-Hall-of-Fame MAY 3, 2018
NEW LIVE RELEASE WITH MR. BIG IN JULY
American rock band MR. BIG are going to release "Live From Milan" on July 13 via Frontiers Music Srl on 2CD+Blu-ray combo pack, 3xLP, and MP3 (audio only).
mrbigsite.com frontiers.it DELUXE EDITION OF GUNS N' ROSES' "APPETITE FOR DESTRUCTION" DUE IN JUNE
GUNS N' ROSES will release a new version of its classic 1987 debut album, "Appetite For Destruction", on June 29 via Universal Music Group. An unboxing video of the remastered and expanded "Locked N' Loaded" reissue has revealed that it will include 73 songs (49 of which are previously unreleased) spread out across 4 CDs and 7 12" 180-gram LPs. In addition to a remastered version of the original album (presented across 2 LPs), there will be the band's 1986 "Live ?!*@ Like A Suicide" EP, a second EP containing B-sides from the era, 25 previously unreleased recordings from the band's 1986 sessions at Sound City studios, and 2 previously unreleased tracks from GN'R's sessions with producer Mike Clink.
The super deluxe version will also include a 96-page handbound book with unreleased photos from Axl Rose's personal archive, 12 new illustration lithos visualizing each song from "Appetite For Destruction", and replica memorabilia.
gunsnroses.com DE LYCKLIGA KOMPISARNA GOES TO JAPAN
Swedish trallpunk legends DE LYCKLIGA KOMPISARNA are going to Japan in September for 4 shows. The dates are:
Sep. 23 - Basementbar, Shimokitazava
Sep. 24 - Hukk Finn, Imaike
Sep. 25 - 108, Kobe
Sep. 26 - Three, Shimokitazava
facebook.com/delyckligakompisarna FORMER THE DICTATORS DRUMMER STUART KING IS DEAD
Stuart "Stu-Boy King", drummer on the first The DICTATORS album, "The Dictators Go Girl Crazy", has passed away after a brief battle with pancreatic cancer.
A GoFundMe page has been set up by the family to cover expenses. DARK FUNERAL ANNOUNCES SWEDISH TOUR DATES
Swedish black metal veterans DARK FUNERAL will do 5 club shows in their homeland in November. The dates are these:
Nov. 2 - Nordfest, Aveny, Sundsvall
Nov. 3 - Halloween Meltdown, Lokomotivet, Eskilstuna
Nov. 8 - Mejeriet, Lund
Nov. 9 - Pustervik, Göteborg
Nov. 10 - Kraken, Stockholm
Tickets go on sale Monday, May 7.
darkfuneral.se MAY 2, 2018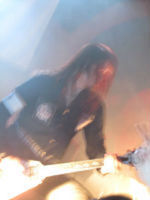 ARCH ENEMY ANNOUNCES U.S. TOUR
Melodic death metallers ARCH ENEMY are going on a U.S. tour this fall together with GOATWHORE and UNCURED. The 22-city tour kicks off on September 28 in Providence, RI, hitting major markets along the way, before culminating at the iconic Starland Ballroom in New Jersey on October 27. Tickets go on sale Friday, May 4.
Exact dates and tickets can be found at archenemy.net MAY 1, 2018
EX-NEVERMORE AND FORBIDDEN GUITARIST TIM CALVERT IS DEAD
Former FORBIDDEN and NEVERMORE guitarist Tim Calvert died yesterday (Apr. 30) after battling an aggressive form of amyotrophic lateral sclerosis, or ALS. He was only 52 years old. GEOFF TATE ANNOUNCES "OPERATION: MINDCRIME" 30TH ANNIVERSARY U.S. TOUR
To celebrate the 30th anniversary of the landmark concept album "Operation: Mindcrime", original QUEENSRŸCHE singer Geoff Tate and his band, OPERATION: MINDCRIME, will perform the platinum-selling album from beginning to end in its entirety, along with a set full of greatest hits. The tour will take place in U.S.A. in June and August.
For dates and other information, check out operationmindcrime.com APRIL 30, 2018
NEW ALBUM WITH ABORTED IN SEPTEMBER
Brutal death metallers ABORTED's new studio album, "TerrorVision", is about to be finished in May. The release date is set for September 22 via Century Media Records.
Shortly after the release of the new album, ABORTED will start the "Hell over Europe II" headline tour, supported by CRYPTOPSY, BENIGHTED and CYTOTOXIN.
goremageddon.be GHOST ANNOUNCES ARENA SHOWS IN L.A. AND NEW YORK
GHOST has announced 2 arena shows in U.S.A. as part of their "A Pale Tour Named Death" in the fall: Nov. 16 at The Forum in Los Angeles, CA and Dec. 15 at Barclays Center in Brooklyn, NY. General admission tickets will be available for purchase starting Friday, May 4.
GHOST has officially announced a June 1 release date for its new album, "Prequelle".
ghost-official.com WHITESNAKE'S NEW ALBUM PUSHED BACK TO 2019
WHITESNAKE has pushed back the projected release date of its new album, "Flesh & Blood", to early next year. The band's record label, Frontiers Music Srl, issued a statement earlier today blaming the delay on "technical issues."
whitesnake.com APRIL 28, 2018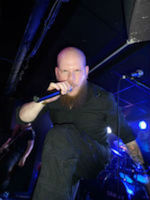 APOCALYPSE ORCHESTRA, DRÅP AND CHUGGER CONFIRMED FOR GEFLE METAL FESTIVAL
APOCALYPSE ORCHESTRA, DRÅP, CHUGGER, ASAGRAUM, LETTERS FROM THE COLONY, MYSTIK, SKULLDRAIN, TRAGEDERIA and FERAL are the last acts to be confirmed for Gefle Metal Festival in Gävle, Sweden on July 13-14.
Among the other artists are VENOM, WATAIN, CHILDREN OF BODOM, AT THE GATES, CARCASS, SOULFLY, SODOM, GRAVE DIGGER, LACUNA COIL, TRIBULATION, The LURKING FEAR, F.K.Ü, TYRANEX etc.
geflemetalfestival.se APRIL 27, 2018
DOOM RELEASES BEER IN RUSSIA
English hardcore/punk veterans DOOM have released a beer in Russia. It's called "DOOM Bastard" and is an Oat New England Double IPA with 8.5% ABV. The brew is described as: "hopped to death with finest Motueka, encrusted with Citra and Simcoe lupulin powder. It is a hop explosion in your face, quite dangerous and very addictive. Drink from the can and drink it fresh."
Right now it's only available in Russia, but will be sent to Berlin, Germany in the future and will also be on exhibit at MBCC in Copenhagen, Denmark.
doomcrustpunk.com NEW SINGLE WITH ACE FREHLEY, NEW ALBUM THIS SUMMER
Original KISS guitarist and Rock And Roll Hall Of Fame member Ace Frehley celebrate his birthday (Apr. 27) with the release of a brand new single, titled "Bronx Boy". The single is the first track from an all-new, untitled full-length solo LP to be released this summer.
"Bronx Boy" is available on all digital music services.
Frehley's next studio album is expected to include the 2 songs he co-wrote last summer with KISS bassist/vocalist Gene Simmons.
acefrehley.com NEW ALBUM WITH URIAH HEEP IN SEPTEMBER, UK TOUR IN DECEMBER
Progressive hard rock legends URIAH HEEP will release their 25th studio album, "Living The Dream", on September 14 via Frontiers Music Srl.
The band are going on a short UK tour in mid-December. And the dates are:
December 12: Manchester, The Ritz
December 13: Glasgow, ABC
December 14: London, Shepherds Bush Empire
December 15: Nottingham, Rock City
December 16: Hull, City Hall
More tour dates will be announced soon..
uriah-heep.com frontiers.it APRIL 26, 2018
DEF LEPPARD ANNOUNCES AUSTRALIAN/NEW ZEALAND TOUR WITH SCORPIONS
DEF LEPPARD will bring their "Hysteria +more" tour to Australia and New Zealand in November. Special guests will be SCORPIONS.
Rock Brigade exclusive fan club pre-sale begins Friday, April 27 at 11am local time on DefLeppardRockBrigade.com. General tickets go on sale Friday, May 4 on DefLeppard.com
The dates are:
Nov 2 - Perth, Australia
Nov 4 - Adelaide, Australia
Nov 6 - Brisbane, Australia
Nov 8 - Melbourne, Australia
Nov 10 - Sydney, Australia
Nov 12 - Auckland, New Zealand
---
May 26, 2018 - Årrefest at Insikten/Kulturhuset, Jönköping, Sweden - with ABNORM, RAJOITUS, SVAVELDIOXID, ÅTERFALL etc.
More info at facebook.com/events/1843363722342026
---
APRIL 25, 2018
DIO DISCIPLES SIGNS WITH BMG
DIO DISCIPLES, which pays tribute to Ronnie James Dio (r.i.p) and is fully supported by Dio's widow/manager Wendy, is about to sign a deal with BMG for the release of the band's debut album.
DIO DISCIPLES is made up of former members of DIO, along with a rotating lineup of vocalists, including ex-JUDAS PRIEST singer Tim "Ripper" Owens and LYNCH MOB frontman Oni Logan. HEAVY LOAD RECRUIT FORMER STEELWING GUITARIST
Former STEELWING guitarist Niclas Sunnerberg is new member of the reunited Swedish heavy metal legends HEAVY LOAD.
The band will do a few festival apperances this summer, and their old records are being re-released during 2018.
More info at heavyload-sweden.com LIVE ALBUM WITH THE DARKNESS IN JUNE
British rock band The DARKNESS will release a live album, "Live At Hammersmith", on June 15 through Cooking Vinyl. It will feature 19 tracks recorded at Hammersmith Apollo in London, UK on December 10, 2017. You can pre-order it at thedarkness.lnk.to/LAHFa
thedarknesslive.com




APRIL 24, 2018
TRIBULATION CONFIRMED FOR BORGHOLM BRINNER
TRIBULATION have been confirmed for the Borgholm Brinner festival at the Borgholm Castle in Öland, Sweden on July 27-28.
Confirmed since earlier are IN FLAMES (who arrange the festival), BULLET FOR MY VALENTINE, GRAVEYARD, COMEBACK KID, RAISED FIST and DANKO JONES.
borgholmbrinner.se U.D.O./DIRKSCHNEIDER PARTS WAYS WITH GUITARIST BILL HUDSON
German-based heavy metal band U.D.O./DIRKSCHNEIDER and their US-based guitarist Bill Hudson have decided to go their own separate ways. The split is due to a difference in their individual visions for the future, and is without any negative feelings on either side.
Bill will now concentrate on his new project, while U.D.O./DIRKSCHNEIDER decides on a replacement guitarist.
udo-online.de APRIL 23, 2018
DEEP PURPLE AND JUDAS PRIEST ANNOUNCE NORTH AMERICAN CO-HEADLINE TOUR
DEEP PURPLE and JUDAS PRIEST will embark on a co-headlining North American tour, which will kick off August 21 in Cincinnati, Ohio and visit 25 cities across the U.S. and Canada before wrapping September 30 in Wheatland, California. Tickets go on sale to the general public beginning Friday, April 27.
More info at deeppurple.com, judaspriest.com or livenation.com PHIL CAMPBELL AND THE BASTARD SONS ANNOUNCES UK/GERMAN TOUR DATES
PHIL CAMPBELL AND THE BASTARD SONS have announced a tour in UK and Germany this winter. Tickets go on sale April 25, and the dates can be found at philcampbell.net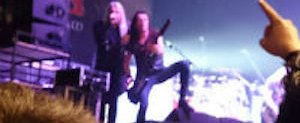 SAXON ANNOUNCES EUROPEAN TOUR DATES
SAXON have announced the second part of their EU tour, which will take place in September and October. Support acts will be Y&T, WAYWARD SONS (UK only) and RAVEN (EU only). Pre-sale start on Wednesday, April 25. General onsale from Friday, April 27.
Dates can be found at saxon747.com ZEPHYRA GOT A NEW BASSIST
Swedish melodic death metallers ZEPHYRA have a new bassist: Alfonso Rinaldo.
The band is currently working on new songs for their next album.
facebook.com/zephyraofficial APRIL 20, 2018
BRUCE DICKINSON DOCUMETARY "SCREAM FOR ME SARAJEVO" TO BE RELEASED AS FILM AND SOUNDTRACK
"Scream For Me Sarajevo", a documentary telling the story of a 1994 concert given by IRON MAIDEN singer Bruce Dickinson while the Bosnian War was raging and Sarajevo itself was under siege, will be released on June 29 on DVD, Blu-ray and digital via Eagle Vision. In addition, the music from the film is being released on CD/double LP via BMG.
screamformesarajevo.com SCORPIONS ANNOUNCE U.S. SHOWS WITH QUEENSRŸCHE
German hard rock legends SCORPIONS have announced 5 U.S. shows with special guests QUEENSRŸCHE. The dates are as follows:
Aug. 31 - Stateline, NV - Lake Tahoe Outdoor Arena
Sep. 02 - Irvine, CA - Five Point Amphitheatre
Sep. 07 - San Antonio, TX - Freeman Coliseum
Sep. 12 - Hollywood, FL - Seminole Hard Rock Hotel
Sep. 14 - Tampa, FL - Amalie Arena
the-scorpions.com queensrycheofficial.com SEX PISTOLS BASSIST GLEN MATLOCK TO PLAY IN SWEDEN
Original SEX PISTOLS bassist Glen Matlock are coming to Sweden for 4 shows in September. He will also do 1 gig in Åland. The dates are:
Sep. 12 - Folk å Rock, Malmö
Sep. 13 - Hotel Hulingen, Hultsfred
Sep. 14 - Frölunda Kulturhus, Göteborg
Sep. 15 - Nalen, Stockholm
Sep. 16 - Pub Ettan, Mariehamn, Åland THE QUIREBOYS REPLACE JOE LYNN TURNER AT SWEDEN ROCK FESTIVAL
The QUIREBOYS will replace Joe Lynn Turner (who have had to cancel all upcoming tour dates) at Sweden Rock Festival in Sölvesborg, Sweden on June 6-9.
More info about the festival at swedenrock.com APRIL 19, 2018
EUROPE ANNOUNCES EUROPEAN TOUR
Swedish hard rock legends EUROPE are going on a European tour in September/October. Special guests will be British blues rockers KING KING.
Dates can be found at facebook.com/europetheband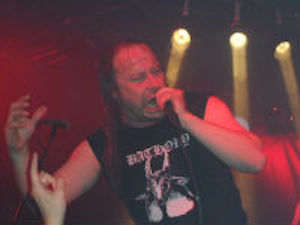 ENTOMBED A.D., THUNDERMOTHER AND BLOODBOUND CONFIRMED FOR METALLSVENSKAN
ENTOMBED A.D., THUNDERMOTHER and BLOODBOUND are the last acts to be confirmed for the Metallsvenskan festival in Norrköping, Sweden on June 15-16.
Confirmed since earlier are W.A.S.P., RIVAL SONS, GRAVEYARD, SATYRICON, EXODUS, PAIN, F.K.Ü., BULLET, The KRISTET UTSEENDE etc.
metallsvenskan.net NEW ALBUM WITH RIBSPREADER IN JUNE
Swedish death metal veterans RIBSPREADER - with Rogga Johansson (PAGANIZER, PUTREVORE, The GROTESQUERY, REVOLTING etc) on guitar/bass/vocals, lead guitarist Kjetil Lynghaug (PAGANIZER, ECHELON etc) and drummer Brynjar Helgetun (PUTREVORE, The GROTESQUERY, JUST BEFORE DAWN etc) - will release their 7th album, "The Van Murders - Part 2", on June 6 via Xtreem Music.
The first single, "Meat bandit", is out now: youtu.be/hCpkc2GVrqM
facebook.com/Ribspreader-148182408532846 xtreemmusic.com STRYPER BANNED BY WALMART
Expressing concerns over the album title, American retail chain Walmart has refused to carry STRYPER's upcoming 10th studio LP, "God Damn Evil". Several Christian retail chains have also objected to the title and declined to carry the album in their stores. APRIL 18, 2018
SOTO GOT A NEW BASSIST
SOTO — the hard rock group led by namesake vocalist Jeff Scott Soto (SONS OF APOLLO, W.E.T.) — has announced the addition of bassist Tony Dickinson (TRANS-SIBERIAN ORCHESTRA).
Dickinson — who co-wrote a pair of songs that appeared on previous SOTO releases — replaces David "Dave Z" Zablidowsky, who died last year in a roadside accident while touring with ADRENALINE MOB.
The group is currently working on material for its as-yet-untitled 3rd album, which is on track to be released in 2019.
sototheband.com CLOVEN HOOF ANNOUNCES NORTH AMERICAN TOUR
NWOBHM legends CLOVEN HOOF will embark on an extensive North American tour starting in September. The first date is in Norman, OK on September 11, and the last date in Austin, TX on October 14. Special guest appearances will come from VANLADE, VICIOUS RUMORS, SAVAGE MASTER, RUTHLESS and ASHBURY, among others.
Dates and other details can be found at clovenhoof.net




APRIL 17, 2018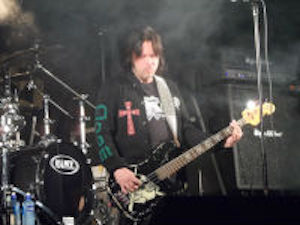 CANDLEMASS TO RELEASE BOTH EP AND ALBUM THIS YEAR
Swedish doom metal legends CANDLEMASS plan to release both a new EP and a new album in 2018. The EP is titled "House Of Doom" and will be released on May 25 via Napalm Records. The album will be released in the fall.
candlemass.se JOE LYNN TURNER CANCELS TOUR DATES FOLLOWING APPARENT HEART ATTACK
American hard rock vocalist Joe Lynn Turner (ex-RAINBOW, DEEP PURPLE, Yngwie Malmsteen) has canceled his previously announced tour dates while he recovers from the apparent heart attack he suffered last Friday.
The news of the singer's break from touring was revealed by his Finnish booking agent, Thomas Ståhl of Stahl Entertainment, who said in a statement: "Due to an unplanned medical procedure, Joe Lynn Turner is postponing all activities for the next few months as he is not allowed to travel or fly right now. We are working on rescheduling all club shows and will announce new dates as soon as possible, bought tickets is valid. We sincerely apologize for any inconvenience this may cause. No fear, only love and positive thoughts!" NEW SINGLE WITH TNT
Norwegian melodic hard rock veterans TNT's new single, "Tears In My Eyes", is available now for streaming and download via digital platforms.
The new album, "XIII", will be released on June 8 via Frontiers Music Srl.
tnttheband.com frontiers.it APRIL 16, 2018
NEW ALBUM WITH SUNSTORM IN JUNE
Legendary hard rock vocalist Joe Lynn Turner's SUNSTORM project will release its 5th album, "The Road To Hell", on June 8 via Frontiers Music Srl. The first single from the effort, "Only The Good Will Survive", is available now at youtu.be/nAqLNMp2y7c JELLO BIAFRA AND THE GUANTANAMO SCHOOL OF MEDICINE ANNOUNCES SPANISH TOUR
JELLO BIAFRA AND THE GUANTANAMO SCHOOL OF MEDICINE have announced some shows in Spain that are scheduled for July. The dates are these:
July 10 - Sala Copernico, Madrid, ESP
July 11 - Resurrection Fest, Viveiro, GZ
July 13 - Jimmy Jazz, Vitoria, EUS
July 14 - Barna'n'Roll, Barcelona, CAT
July 15 - Sala La Choza, Gran Canaria, ESP APRIL 15, 2018
JOE LYNN TURNER HOSPILAIZED WITH HEART ISSUE
Former RAINBOW and DEEP PURLE singer Joe Lynn Turner has been hospitalized in Belarus "with a heart issue", his friend Graham Bonnet has confirmed.
Turner's hospitalization was first reported by the Russian state news agency RIA Novosti, which quoted the press service of the Ministry of Health of Belarus as saying that the singer's condition was "stable" after he was treated at a Minsk facility for "myocardial infarction", commonly known as a heart attack. Turner's presence at the hospital was also reported by Belarus's most influential daily newspaper, the state-owned SB Belarus Segodnya.
According to the Russian news agency TASS, a spokeswoman for the Ministry of Health of Belarus said that Turner was transported by ambulance to the hospital and that he will continue to receive treatment at the facility. APRIL 14, 2018
NEW ALBUM WITH CHEAP TRICK THIS YEAR
Robin Zander (vocals) has confirmed that CHEAP TRICK is working on a new album for a tentative late 2018 release. APRIL 13, 2018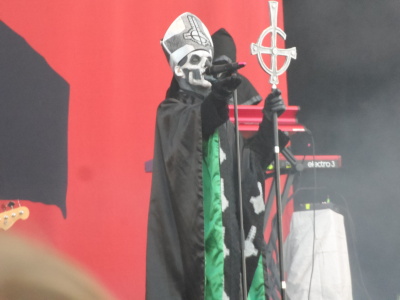 NEW ALBUM WITH GHOST IN JUNE
It looks like Swedish occult rock/metal band GHOST will release their new album, "Prequelle", on June 1 via Loma Vista Recordings.
ghost-official.com DEE SNIDER SIGNS WITH NAPALM
TWISTED SISTER frontman Dee Snider has inked a deal with Napalm Records for his upcoming solo album. Titled "For The Love Of Metal", the disc, which was produced by HATEBREED vocalist Jamey Jasta, will feature contributions from Howard Jones (ex-KILLSWITCH ENGAGE), Mark Morton (LAMB OF GOD), Alissa White-Gluz (ARCH ENEMY), Joel Grind and Nick Bellmore (TOXIC HOLOCAUST), and Charlie Bellmore (KINGDOM OF SORROW). NEW SINGLE WITH LIV SIN
Swedish metal band LiV SiN have released a new digital single, "Devil's Plaything". It's a DANZIG cover taken from their upcoming EP "Inverted", which will be released on May 25 via Despotz Records.
There will also be a very exclusive vinyl edition, which will feature a previously unreleased bonus track.
livsinofficial.com despotz.se




APRIL 12, 2018

SINGLES BOX SET WITH BLACK SABBATH IN JUNE
BLACK SABBATH are going to release "Supersonic Years - The Seventies Singles Box Set", on June 8 through BMG. The box set documents the band's run of hit singles and features an array of unique content. The 10 singles included in the box was released between 1970 to 1978.
Pre-order here: blacksabbathband.lnk.to/supersonicPR MORE RE-RELEASES WITH SAXON
SAXON will reissue 3 more classic albums - "Denim And Leather", "Power & The Glory" and "Crusader" - on May 25 on deluxe CD and splatter LP.
saxon747.com LUCIFER SIGNS WITH CENTURY MEDIA
Heavy rockers LUCIFER (with members from The HELLACOPTERS, DEAD LORD etc) have signed with Century Media Records. Their second album, "Lucifer II", will be released on July 6. The first single, "California Son", will be released on May 4 as a 7" single via Electric Assault, and digitally through Century Media.
facebook.com/luciferofficial centurymedia.com APRIL 11, 2018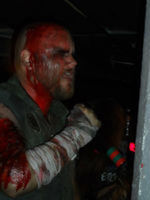 F.K.Ü. TO SUPPORT ENTOMBED A.D. ON SWEDISH TOUR
Swedish horror thrashers F.K.Ü. will be support act for Swedish death metal veterans ENTOMBED A.D. when they go on tour in Sweden this fall. The dates are:
31/8 Göteborg - Sticky Fingers
1/9 Malmö - KB
14/9 Örebro -Frimis Salonger
15/9 Sundsvall - Pipeline
21/9 Borlänge - Liljan
22/9 Uppsala - Katalin
28/9 Gävle - Harrys (without F.K.Ü)
29/9 Eskilstuna – Lokomotivet
skrikhult.se facebook.com/moshoholics entombedad.com THE HELLACOPTERS PARTS WAYS WITH SAMI YAFFA
Legendary bassist Sami Yaffa (HANOI ROCKS, NEW YORK DOLLS etc.) is a very busy man. So busy that he has left Swedish rock band The HELLACOPTERS, which he joined about a year ago when he replaced original bassist Kenny Håkansson. New bassist in the band is Dolf De Borst (IMPERIAL STATE ELECTRIC, The DATSUNS).
hellacopters.com APRIL 10, 2018
NEW SINGLE WITH WHITESNAKE
WHITESNAKE will release "Shut Up & Kiss Me", the first single from its forthcoming "Flesh & Blood" album, prior to the launch of the band's U.S. tour in June. The follow-up to 2011's "Forevermore" is tentatively due this summer via Frontiers Music Srl.
whitesnake.com DEAD AWAKEN TO RECORD NEW ALBUM
Swedish death metallers DEAD AWAKEN have been writing some new material, and will soon enter the studio to record a new album.
facebook.com/Dead.Awaken.D.A APRIL 9, 2018
SYSTEM OF A DOWN ANNOUNCES FIRST U.S. SHOWS IN 3 YEARS
SYSTEM OF A DOWN has announced its first U.S. shows since 2015. This string of special dates kick off October 13 at the Glen Helen Amphitheater in San Bernardino, California, and include a headline performance at the Aftershock festival.
The exact dates are:
Oct. 13 - San Bernardino, CA - Glen Helen Amphitheater
Oct. 14 - Sacramento, CA - Aftershock Festival
Oct. 16 - Phoenix, AZ - Talking Stick Resort Arena
Oct. 17 - San Diego, CA - Valley View Casino Center
Oct. 19 - Las Vegas, NV - T-Mobile Arena
systemofadown.com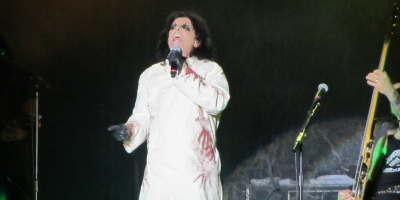 ALICE COOPER ANNOUNCES MORE U.S. TOUR DATES
Alice Cooper has extended his previously-announced North American tour, announcing additional 2018 shows throughout October. The trek picks up again this summer, starting on August 3 in Wisconsin and now running through the end of October, including a lengthy section in Canada, from British Columbia across to Ontario.
All tour dates can be found at alicecooper.com SATAN SIGNS WITH METAL BLADE RECORDS
Metal Blade Records are proud to announce the signing of long time running NWOBHM legends SATAN. The quintet has signed a multiple album deal, and has just finished recordings for their tentative new album, to be released during the second half of 2018.
satanmusic.com metalblade.de NEW ALBUM WITH DORO IN AUGUST
German heavy metal band DORO have set "Forever Warriors, Forever United" as the title of their new album, which will be released on August 17 via Nuclear Blast.
It will be the 20th album, and the first double album, with as much as 24 tracks.
doro.de nuclearblast.de APRIL 8, 2018
NEW SINGLE WITH LITA FORD IN JULY
Lita Ford has told Digital Journal in a new interview that she is planning to release a standalone song this summer. "We have a single that is a surprise for the fans, which is really cool", she revealed. "It will be out on 4th of July and it is bad to the bone, and I am really proud of it. It's a cover tune. It is going to hit home with a lot of people."
LitaFordOnline.com APRIL 7, 2018
RE-RELEASE OF MEGADETH'S DEBUT ALBUM IN JUNE
Century Media and Legacy Recordings have announced the 2018 deluxe reissue of MEGADETH's classic debut album, "Killing Is My Business... And Business Is Good!", due on June 8.
"Killing Is My Business... And Business Is Good - The Final Kill" has been completely restored to frontman Dave Mustaine's intended vision. Remixed by veteran metal mixer Mark Lewis (WHITECHAPEL) and remastered by Ted Jensen for an optimal listening experience, the 2018 version reveals unheard parts and performances throughout the record.
This rare gem includes the full album along with 7 live audio tracks from VHS tapes found in Dave Mustaine's own attic. In addition to the bonus live tracks, the 2018 reissue also features MEGADETH's 1984 3-track demo and the once-removed cover of Lee Hazlewood's "These Boots Are Made for Walkin'" that has been added back to the record with recut vocals intended to maintain the integrity of both the original song and MEGADETH's own snarling rendition. The package is further enhanced by a new album cover featuring a fully executed sculpture of the iconic skull that has been lost over the many years since the album's initial release.
megadeth.com




APRIL 6, 2018
BACKYARD BABIES, DARK TRANQUILLITY, DARK FUNERAL AND CRASHDÏET CONFIRMED FOR SWEDEN ROCK FESTIVAL
The last acts to be confirmed for Sweden Rock Festival this summer are BACKYARD BABIES, DARK TRANQUILLITY, DARK FUNERAL, CRASHDÏET, BATTLE BEAST, STRATOVARIUS, LACUNA COIL, MISERY LOVES CO., PESTILENCE, The RAVEN AGE and ROCKKLASSIKER ALLSTARS.
Among the many other artists are IRON MAIDEN, Ozzy Osbourne, JUDAS PRIEST, HELLOWEEN, HEAVY LOAD, ROSE TATTOO, KREATOR, TURBONEGRO, GRAVEYARD, URIAH HEEP, Glenn Hughes, The DARKNESS, VIXEN, HARDCORE SUPERSTAR, PRETTY MAIDS, NAZARETH, SLADE, PAIN, STEELHEART, DESTRUCTION, MADAM X, Joe Lynn Turner, BRIAN DOWNEY'S ALIVE & DANGEROUS, GIRLSCHOOL, BULLET, AVATARIUM, F.K.Ü., The QUILL, CRAZY LIXX etc. etc.
swedenrock.com MARDUK ANNOUNCES POLISH TOUR WITH VADER
Swedish black metallers MARDUK are going on a tour in Poland together with Polish death metal veterans VADER in August/September. The dates are these:
Aug 31st – Warszawa – Progresja
Sep 1st – Torun – Od Nowa
Sep 2nd – Gdansk – Bgo
Sep 4th – Lublin – Graffiti
Sep 5th – Lodz – Magnetofon
Sep 6th – Szczecin – Slowianin
Sep 7th – Wroclaw – Zaklete Rewiry
Sep 8th – Katowice – Mega Klub
Sep 9th – Krakow – Kwadrat
marduk.nu vader.pl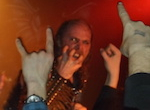 NIFELHEIM ANNOUNCES EUROPEAN TOUR DATES
Swedish black metal veterans NIFELHEIM are going to do some touring and festivals in Europe this spring and summer. Check out their Facebook page for dates. DEE SNIDER CONFIRMED FOR SKOGSRÖJET
Former TWISTED SISTER frontman Dee Snider have been confirmed for the Skogsröjet festival in Rejmyre, Sweden on August 3-4.
Confirmed since earlier are HAMMERFALL, STEEL PANTHER, DIRKSCHNEIDER, DANKO JONES, MR. BIG, DOKKEN, ALESTORM, DRAGONFORCE, Lee Aaron, The QUIREBOYS, EVERGREY etc.
skogsrojet.se PESTILENCE CONFIRMED FOR GEFLE METAL FESTIVAL
PESTILENCE have been confirmed for Gefle Metal Festival, which take place in Gävle, Sweden on July 13-14.
Already confirmed since earlier are WATAIN, VENOM, AT THE GATES, CHILDREN OF BODOM, CARCASS, SOULFLY, SODOM, GRAVE DIGGER, TRIBULATION, The LURKING FEAR, F.K.Ü., TYRANEX etc.
geflemetalfestival.se ATTENTAT CONFIRMED FOR PUNK ROCK WEEKEND
ATTENTAT have been confirmed for Punk Rock Weekend in Stockholm, Sweden on September 14-15.
Among the other bands are 999, UK SUBS, LION'S LAW, VITAMIN X, TJÄNSTEMÄNNEN, CAT AND THE UNDERDOGS and KNIFVEN. More artists will be announced soon..
facebook.com/events/431741997257085 APRIL 5, 2018
KATAKLYSM TEAM UP WITH HYPOCRISY FOR EUROPEAN TOUR
Canadian death metallers KATAKLYSM will team up with Swedish death metallers HYPOCRISY for a European co-headline tour, dubbed "Death... Is Just The Beginning", in October/November.
For dates, try kataklysm.ca and/or hypocrisy.cc
KATAKLYSM's new album, "Meditations", will be released on June 1 via Nuclear Blast. HYPOCRISY's latest album, "End Of Disclosure", was released in March 2013 via Nuclear Blast Records. APRIL 4, 2018
DRAGONFORCE TO RE-RELEASE THEIR 5TH ALBUM
Originally released in early 2012, the 5th album by the power metal band DRAGONFORCE, "The Power Within", is back as "Re-Powered Within" – completely remastered, remixed and repowered. The album will be released on May 4 via earMUSIC.
dragonforce.com ear-music.net KING DIAMOND PREPARING TO BEGIN WORK ON NEW ALBUM
KING DIAMOND is preparing to enter the studio to begin writing and recording the long-awaited follow-up to 2007's "Give Me Your Soul... Please" album. The band is also putting the finishing touches on the Blu-ray and DVD filmed during KING DIAMOND's 2015-2016 "Abigail In Concert" tour.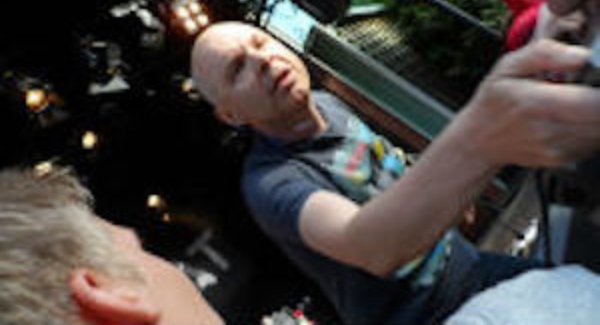 ATTENTAT TO RELEASE LIVE ALBUM
Swedish punk rockers ATTENTAT will release their new live album, "Svart Får I 40 År Live", on streaming platforms like Spotify on Thursday, April 5, and on download sites like iTunes on Tuesday, April 17. A few copies will also be sold as CD on their upcoming shows.
For tour dates and more information, go to attentat.nu APRIL 3, 2018
GBH FORCED TO POSTPONE DATES IN RUSSIA/ESTONIA
Due to visa difficulties and existing commitments, British punk legends GBH have had to postpone their Russia/Estonia dates until November. The new dates are:
Nov. 23 - Tapper, Tallinn, Estonia
Nov. 24 - MOD, St. Petersburg, Russia
Nov. 25 - (to be announced), Moscow, Russia
gbhuk.com HIGH REEPER CONFIRMED FOR DESERTFEST
HIGH REEPER have been confirmed for Desertfest Berlin at Arena Berlin in Berlin, Germany on May 4-6.
Confirmed since earlier are MONSTER MAGNET, GRAVEYARD, HIGH ON FIRE, EYEHATEGOD, RADIO MOSCOW, HORISONT, MONOLORD, DEATH ALLEY, NEBULA, LUCIFER, DEAD LORD, MAIDAVALE etc.
desertfest.de K.K. DOWNING LAUNCHES CONCERT VENUE
Former JUDAS PRIEST guitarist K.K. Downing has launched a new concert venue in Wolverhampton, England. Dubbed KK's Steel Mill, the venue will host a number of hard rock and heavy metal acts over the coming months, including SKID ROW, who are booked to play there in August. GLENN HUGHES ANNOUNCES FIRST LEG OF U.S. TOUR
Glenn Hughes, former bassist and singer of DEEP PURPLE, and the current frontman for rock super group BLACK COUNTRY COMMUNION, has announced that he will perform DEEP PURPLE-only material with his "Classic Deep Purple Live" nationwide U.S. tour in August-September 2018. A second leg of the USA tour will be added soon, with further shows throughout November and December.
For dates, go to glennhughes.com

This site has been online since 2001.
All reviews and photos/images by Jimmy Blom.