Love Hard Rock Info on Facebook!
NEWS
New single/video by your editor Jimmy Blom, "Dead And Gone". A punky hard rocker. Check it out! youtu.be/9Yi1O4s-fyk
New 8-track EP, "454", out soon!
More music at: jimmyblom.bandcamp.com
JULY 3, 2020
NEW 12" EP WITH THE BABOON SHOW IN DECEMBER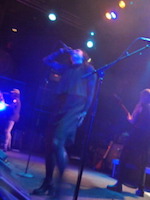 While we wait for a new album from Swedish punk rockers The BABOON SHOW, they will release a 4-track 12" vinyl EP, titled "I Never Say Goodnight", on December 11 through Kidnap Music, Filferro Records and HFMN Crew.
Pre-order starts Friday, July 10.
For further details, try 1 of these: thebaboonshow.com tanteguerilla.com filferro.bandcamp.com/music
NEW ALBUM WITH HEADCAT 13 LATER THIS MONTH
American rockabilly project HEADCAT 13 (formerly known as HEADCAT) will release a new album via Cleopatra Records on July 24.
The current line up features original member Danny B. Harvey (ROCKATS) together with Alan Davey (HAWKWIND) and Too Tall Paul Vezelis (The FRANTIC FLATTOPS).
The first single, "Let's Go Crazy", is out now: orcd.co/headcat_13_lets_go_crazy
HEADCAT started as a trio featuring Lemmy Kilmister (MOTÖRHEAD), Slim Jim Phantom (The STRAY CATS) and Danny B. Harvey (ROCKATS).
headcat13.com
JULY 2, 2020
MEGADETH BASSIST DAVID ELLEFSON TO RELEASE COVERS ALBUM
ELLEFSON, the solo band of Grammy-winning MEGADETH bassist/co-founder David Ellefson, will release "No Cover", an LP featuring more than 13 cover songs, including classic tracks from MOTÖRHEAD, W.A.S.P., DEF LEPPARD, CHEAP TRICK, QUEEN, JUDAS PRIEST, TWISTED SISTER, FASTWAY, FIGHT, DEAD KENNEDYS, and more, on October 2 via Combat Records.
ELLEFSON, featuring Ellefson on bass, with vocalist Thom Hazaert, guitarists Andy Martongelli and Ron "Bumblefoot" Thal (SONS OF APOLLO, YES, GUNS N' ROSES), and drummer Paolo Caridi, will be joined by a laundry list of legendary guests, including: Charlie Benante (ANTHRAX), Eddie Ojeda (TWISTED SISTER), Brandon Yeagley (CROBOT), Dirk Verbeuren (MEGADETH), Frank Hannon and Troy Lucketta (TESLA), Mark Slaughter (SLAUGHTER), Jason McMaster (DANGEROUS TOYS, ex-WATCHTOWER, EVIL UNITED), Greg Handevidt (KUBLAI KHAN, ex-MEGADETH), Chuck Behler (ex-MEGADETH), Gus G. (FIREWIND, Ozzy Osbourne), John Aquilino (ICON), Doro Pesch (DORO, ex-WARLOCK), Dave McClain (SACRED REICH, ex-MACHINE HEAD), Dave Alvin (WHITE TRASH), Todd Kerns (SLASH FEATURING MYLES KENNEDY AND THE CONSPIRATORS), Jimmy DeGrasso (ex-MEGADETH, ex-Y&T, ex-SUICIDAL TENDENCIES), Andrew Freeman (LAST IN LINE), Jacob Bunton (Mick Mars) and DEAD BY WEDNESDAY.
You can pre-order now on CD, LP and cassette, or in a deluxe bundle with an exclusive t-shirt: bit.ly/nocoverellefson
ZAKK SABBATH COVER BLACK SABBATH's FIRST ALBUM
Early September will see ZAKK SABBATH - the BLACK SABBATH tribute band featuring guitarist/vocalist Zakk Wylde (BLACK LABEL SOCIETY, Ozzy Osbourne), bassist Rob "Blasko" Nicholson (Ozzy Osbourne, Rob Zombie) and drummer Joey Castillo (DANZIG, QUEENS OF THE STONE AGE) - release their spectacular tribute to the Birmingham 4, a faithful yet supercharged rendition of BLACK SABBATH's first album.
50 years after the original album was released, ZAKK SABBATH celebrate the first chapter in the BLACK SABBATH catalog with a reverently rendered tribute, simply titled "Vertigo" (the name of the label who released the original album in 1970), which is slated for a release on September 4 via Magnetic Eye Records.
"Vertigo" will be available as a digipak CD, CD/DVD hardcover book with the album behind-the-scenes-interviews and making-of, and as a limited edition yellow vinyl. It will not be available digitally.
Get a taste of the album here: youtu.be/kox2WjYyI8w
zakksabbath.com
MEGADETH, LAMB OF GOD, TRIVIUM AND IN FLAMES ANNOUNCE RESCHEDULED TOUR DATES
As you might know already, MEGADETH's previously announced North American tour with LAMB OF GOD, TRIVIUM and IN FLAMES has officially been rescheduled for 2021 due to the Coronavirus pandemic. Now new resceheduled dates has been announced for July to August 2021.
You can find the new dates here: megadeth.com lamb-of-god.com trivium.org inflames.com
JULY 1, 2020
SAXON POSTPONE UK SHOWS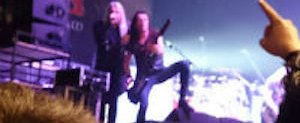 Due to the ongoing Covid-19 pandemic and restrictions in force, SAXON have had to once again postpone the 3 UK shows that were to take place August 8 (Glasgow), September 5 (London) and September 6 (Manchester).
The new show dates are in May 2021, and are as follows:
Saturday May 1 – London Eventim Apollo
Sunday May 2 – Glasgow Barrowland Ballroom
Monday May 3 (Mayday Bank Holiday) – Manchester O2 Apollo
All tickets will remain valid for these revised show dates.
saxon747.com
NEW ALBUM WITH RAPTURE IN EARLY 2021
Greek death/thrash metallers RAPTURE will have their third, yet untitled, full length album released in early 2021 via FDA Records on CD and Headsplit Records on cassette. The band is still open to any offers for the release of the album on vinyl format.
rapturegreece.bandcamp.com fda-records.com headsplitrecords.com
JUNE 29, 2020
YET ANOTHER LIVE RELEASE WITH BLUE ÖYSTER CULT
BLUE ÖYSTER CULT has announced another special live release from its archives. "45th Anniversary - Live In London" is due on August 7 on CD/DVD, Blu-ray, and 2xLP. The performance, captured in London at the O2 Indigo at the Stone Free festival, includes a full performance of their legendary debut album, plus more cuts from their storied catalog.
DVD and Blu-ray includes behind-the-scenes bonus video footage.
You can check out "Stairway To The Stars" from this release here: youtu.be/_OwPPFm6qNA
blueoystercult.com frontiers.it
JUNE 27, 2020
BLUE ÖYSTER CULT TO RELEASE FIRST NEW ALBUM IN 2 DECADES
BLUE ÖYSTER CULT will return with a new studio album, "The Symbol Remains", this October. It will be their first new studio album in nearly 2 decades.
The album will be released via Frontiers Music s.r.l., and an exact release date should be announced soon.
blueoystercult.com frontiers.it
JUNE 26, 2020
NEW ALBUM WITH STRYPER IN SEPTEMBER
"Blood From Above", the new single from Christian hard rockers STRYPER, can be streamed here: youtu.be/C9kFVk0NN8o
The song is taken from the band's forthcoming album, "Even The Devil Believes", which will be released on September 4 via Frontiers Music Srl.
stryper.com frontiers.it
JUNE 25, 2020
NEW ALBUM WITH FINNTROLL POSTPONED TO SEPTEMBER
Due to unforeseen delays in production, the release of FINNTROLL's 7th full length, "Vredesvävd", had to be postponed to September 18. It will be the Finnish folk metal band's first album in 7 years.
Pre-order starts on Friday, July 17 from Century Media Records.
finntroll-music.com centurymedia.com
NEW ALBUM WITH MAD SIN IN SEPTEMBER
German psycho/punkabilly/rock n roll outfit MAD SIN are back, and a new album, "Unbreakable", will be released on September 11 via Century Media Records.
facebook.com/madsinofficial centurymedia.com
JUNE 24, 2020
CHELSEA TO ENTER THE STUDIO IN AUGUST
British punk rock veterans CHELSEA will enter the studio on August 3 to start recording a new album.
Read more here: facebook.com/ChelseaPunkbandOfficial
DREAM EVIL ANNOUNCE LIVE STREAMING AND UK TOUR
Swedish heavy metal band DREAM EVIL are back again, and will be performing a special online live-set straight from the legendary Studio Fredman in Göteborg (aka Gothenburg), Sweden on Saturday, June 27 at 20:00 CET/6 PM UTC via the Facebook profile of the band: facebook.com/DreamEvilOfficial
At this special show they will introduce newly added drummer Sören Fardvik (PAGANDOM), a.k.a. "Sir N".
The band also announce a very short UK tour in March 2021 with Canadian metal band STRIKER as special guests. The dates are these:
March 11 Wolverhampton, KK's Steel Mill
March 12 Manchester, Rebellion
March 13 Great Yarmouth, HRH Spring Break
March 14 London, Underworld
DREAM EVIL has also been busy working on new material for a new studio album, which they will record next year.
JUNE 23, 2020
NEW ALBUM WITH KATAKLYSM IN THE FALL
Montreal, Quebec, Canada death metallers KATAKLYSM will release a new album, titled "Unconquered", in the fall via Nuclear Blast Records.
A teaser for the effort is available here: youtu.be/2OGyY1wXfno
PSYCHO LAS VEGAS ANNOUNCES RESCHEDULED DATES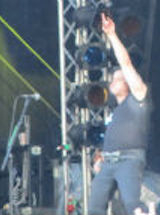 Psycho Las Vegas has announced rescheduled dates and their line-up. The festival will now take place August 20-22, 2021 at Mandalay Bay Resort and Casino with the pre-party Psycho Swim taking place August 19, 2021. All previously purchased passes will be valid for the new dates and refunds will be available from June 22 to July 22, 2020. The majority of bands that were scheduled to play the festival in 2020 - including DANZIG, MERCYFUL FATE, T.S.O.L., BLUE ÖYSTER CULT, MAYHEM etc. - will also be playing the rescheduled 2021 dates.
Full lineup and other details can be found at: vivapsycho.com
JUNE 21, 2020
QUIET RIOT CANCELS ARKANSAS CONCERT DUE TO SERIOUS HEALTH CONCERNS
Due to "serious health concerns", QUIET RIOT has elected to cancel its previously announced "socially distanced" concert on July 4 at Magic Springs Theme And Water Park in Hot Springs, Arkansas as part of the Magic Springs Summer Concert Series. MOLLY HATCHET and BLACKFOOT will still perform as planned.
facebook.com/events/2480973682160070/permalink/2659669457623824
DOKKEN TO BE REJOINED BY GUITARIST REB BEACH
DOKKEN has announced a pair of socially distanced concerts next month that will feature special guest guitarist Reb Beach (WINGER, WHITESNAKE). Support at the shows will come from LYNCH MOB, which is led by former DOKKEN guitarist George Lynch. Both dates will include an "encore performance" with Lynch and DOKKEN leader Don Dokken.
The shows are as follows:
July 17 - Dr. Pepper Park, Roanoke, VA
July 18 - Timberwood Amphitheater, Magic Springs Water And Theme Park - Hot Springs, AR
dokken.net
JUNE 19, 2020
FILM ABOUT THE LYNYRD SKYNYRD PLANE CRASH
After a long legal battle that made national headlines, "STREET SURVIVORS: The True Story of the Lynyrd Skynyrd Plane Crash", the full-length film that re-tells the story of the infamous 1977 plane crash that killed several members of Southern rock icons LYNYRD SKYNYRD, will finally see the light of day as it is released to video-on-demand services.
In conjunction with the film's release, the official soundtrack will be hitting digital music platforms as well as retail stores on June 26 via Cleopatra Records.
Stream the single: orcd.co/pyletribe_black_creek
Pre-order the album: orcd.co/street_survivors
cleopatrarecords.com
EXODUS TO ENTER THE STUDIO IN SEPTEMBER
EXODUS will enter the studio in September to begin recording its long-awaited new album, which will be released next year via Nuclear Blast.
exodusattack.com nuclearblast.de
JUNE 18, 2020
MÖTLEY CRÜE, DEF LEPPARD AND POISON ANNOUNCE NEW DATES
MÖTLEY CRÜE, DEF LEPPARD, POISON and JOAN JETT & THE BLACKHEARTS have announced the reschedueld dates for their "The Stadium Tour".
The tour was scheduled to kick off in less than 3 weeks.
To find the new dates, try 1 of these: motley.com defleppard.com poisonofficial.com joanjett.com
JUNE 17, 2020
LEMMY TO GET BIOPIC TREATMENT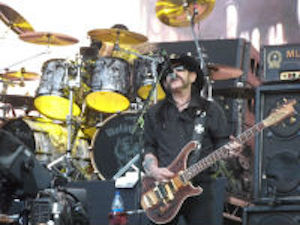 According to Deadline, MOTÖRHEAD frontman Lemmy Kilmister will get the biopic treatment.
The upcoming film, "Lemmy", will be directed by Greg Olliver, who previously helmed the 2010 documentary of the same name, "Lemmy".
The film will go into production next year, with VMI introducing the film at the Cannes virtual market. It will follow Kilmister's life growing up in Stoke-on-Trent, becoming a roadie for Jimi Hendrix and a member of seminal psychedelic rock band HAWKWIND before forming MOTÖRHEAD.
VMI Worldwide's Andre Relis will produce, alongside Damon Lane. The screenplay was written by Medeni Griffiths, with additional writing by Greg Olliver. MOTÖRHEAD's manager Todd Singerman and Steffan Chirazi will serve as executive producers. Production will likely start in early 2021, depending on COVID-19 restrictions.
Lemmy died in December 2015 at the age of 70 shortly after learning he had been diagnosed with cancer. He had dealt with several health issues over the last few years of his life, including heart trouble, forcing him to cut back on his famous smoking habits.
JUNE 15, 2020
W.A.S.P. CANCELS EUROPEAN TOUR
W.A.S.P. has canceled its previously announced "1984 To Headless" European tour due to the coronavirus pandemic. The trek, which was scheduled to kick off on September 15 in Malmö, Sweden and run through November 7 in Pratteln, Switzerland, was supposed to be a celebration of hits from the band's first 4 albums: 1984's self-titled debut, 1985's "The Last Command", 1986's "Inside The Electric Circus" and 1989's "The Headless Children".
You can read a statement here: facebook.com/W.A.S.P.Nation/posts/3014530048632382
RAMMSTEIN IS WORKING ON NEW MUSIC
It seems like RAMMSTEIN is using the coronavirus downtime to work on new music.
The news of possible new material from the German industrial metallers was broken by the band's drummer, Christoph Schneider, during an appearance Saturday (June 13) on the "Rodeo Radio" podcast, which airs on Germany's Radio Bob!
youtu.be/okTAg2CSGOw
JUNE 14, 2020
DESTRUCTION TO PLAY FIRST LIVE SHOW AFTER CORONA NEXT MONTH
German thrashers DESTRUCTION will play their first concert after the Coronavirus pandemic closures on July 4 at the Z7 club in Pratteln, Switzerland. Support at the gig will come from POLTERGEIST and another, as-yet-announced act.
Tickets are very limited in response to COVID-19 restrictions. Get yours here: z-7.ch/event.php?eventid=1847
destruction.de
JUNE 13, 2020
NEW SINGLE WITH STRYPER LATER THIS MONTH
Openly Christian hard rock veterans STRYPER will release the first single from their forthcoming album on Friday, June 26.
stryper.com
SODOM RECORDING NEW ALBUM
German thrash metal veterans SODOM have entered Woodhouse Studio in Hagen, Germany with producer Siggi Bemm to begin recording their new album, "Genesis XIX". The LP is expected later in the year via SPV/Steamhammer.
sodomized.info
JUNE 12, 2020
ACE FREHLEY TO PLAY SOCIALLY DISTANCED CONCERTS IN AUGUST
Ace Frehley will play a pair of shows this summer that will apparently respect guidelines aimed at limiting the spread of the coronavirus. The original KISS guitarist is scheduled to perform at Jergels in Warrendale, Pennsylvania on August 6 and at the Robins Theatre in Warren, Ohio on August 7.
Coronavirus restrictions have eased somewhat in Ohio, making the events possible with social distancing rules in place.
Upcoming 2020 tour dates with Ace Frehley seems to be like this:
August 06 - Warrendale, PA - Jergels
August 07 - Warren, OH - Robins Theatre
September 18 - Houston, TX - Warehouse Live
October 10 - Lawrenceburg, IN - Lawrenceburg Event Center
October 23 - Atlantic City, NJ - Hard Rock Hotel & Casino
December 31 - Stockholm, Sweden - Gröna Lund
acefrehley.com
BLUES PILLS ANNOUNCE NEW RELEASE DATE
Sweden-based bluesy rock band BLUES PILLS are happy to announce that their new album, "Holy Moly!", will finally be released on August 21.
Pre-order here: nblast.de/BluesPills-HolyMoly
..or pre-save/pre-add digitally here: nblast.de/BluesPillsHolyPreSave
bluespills.com nuclearblast.de
JUNE 11, 2020
THE STOOGES TO RELEASE LIVE ALBUM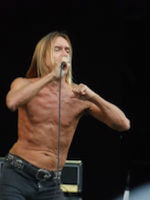 The STOOGES will release a live album that captures the final show of the band's original lineup. On August 8, 1970 the band played Michigan's Goose Lake Festival with vocalist Iggy Pop, guitarist Ron Asheton, drummer Scott Asheton and, for the final time, bassist Dave Alexander. Alexander was fired the same day for being too drunk to perform.
The release is out August 7 via Third Man Records, and is called "Goose Lake: August 8th, 1970". For the show, the band played all of the "Fun House" album, and the recording is soundboard quality.
iggyandthestoogesmusic.com thirdmanrecords.com
JUNE 10, 2020
GROOVIE GHOULIES TO RE-ISSUE "Re-Animation Festival"
American horror pop punks GROOVIE GHOULIES will re-release "Re-Animation Festival", originally released in 1997. The new version has been remastered by Mass Giorgini, and has a new cover.
The album will be out via Eccentric Pop Records later this year.
FORMER UFO GUITARIST PAUL CHAPMAN IS DEAD
Paul Chapman, the Welsh rock guitarist best known for his work in UFO and WAYSTED, has died at the age of 66.
Statement from his son: facebook.com/permalink.php?story_fbid=838875016637419&id=100015447859222
PUNK IN DRUBLIC ANNOUNCE RESCHEDULED EUROPEAN DATES
The Punk in Drublic Music and Beer Festival has announced rescheduled European dates as well as the lineup.
The festival tour will now take place in 2021 with all previously held tickets being honoured. Refunds will be made available for the Hamburg and Munich shows that were not able to be rescheduled. NOFX, ME FIRST AND THE GIMME GIMMES, DAYS N DAZE will be playing on all dates with a rotating group of bands.
I suggest that you go to punkindrublicfest.com for further details.
JUNE 9, 2020
DOCUMENTARY ABOUT PHIL LYNOTT TO ARRIVE IN THE FALL
A documentary on the life and career of Phil Lynott from award-winning Irish filmmaker Emer Reynolds will be released to Irish movie theaters in the fall.
The film is called "Phil Lynott: Songs For While I'm Away", and will include interviews with THIN LIZZY's Eric Bell, Scott Gorham, Darren Wharton, U2's Adam Clayton, Suzi Quatro, Huey Lewis, METALLICA's James Hetfield and ULTRAVOX's Midge Ure.
An exact release date has not yet been announced, but it will be made available via Break Out Pictures, a new Irish film and event cinema distribution company founded by Nell Roddy and Robert McCann Finn.
NEW ALBUM WITH RAVEN IN SEPTEMBER
British/American metal trio RAVEN has set "Metal City" as the title of its new album, due on September 18 via SPV/Steamhammer.
ravenlunatics.com shop.steamhammer.de
JUNE 8, 2020
ANTHRAX TO RELEASE 30th ANNIVERSARY DELUXE EDITION OF "Persistence Of Time"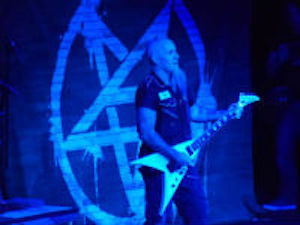 On August 21, 2020, 30 years to the day after its initial launch, thrash/metal-masters ANTHRAX will celebrate with the release of the deluxe anniversary edition of its fifth studio album, the gold-certified "Persistence Of Time". Available exclusively on disc and vinyl, the CD package will include 2 CDs and 1 DVD, the vinyl edition offers 4 LPs, as well as revised cover art that reflects what had been the album's original visual concept.
Disc 1 is comprised of the 11-track album, fully-remastered. Disc 1 also features a special "bonus B-side" version of "I'm The Man" from 1990 that leans more hip-hop than rock, and a live version of "Time" that was recorded at Michigan's Palace of Auburn Hills in 1991. The final 2 songs on Disc 1, as well as all 9 tracks on Disc 2, are special recordings from "Charlie's Stash", an incomparable wealth of ANTHRAX music from the band's rehearsals, writing sessions, preproduction, and live performances that Benante has recorded over the past 40 years and has been kept safely filed away.
The 40-minute "guerilla-style" DVD was shot when ANTHRAX was on tour with IRON MAIDEN in 1991 and features live footage of Benante taking over the drums for IRON MAIDEN's Nicko McBrain, as well as backstage and dressing room footage with members of both bands. The piece wraps with Benante, Bello, and Ian joining IRON MAIDEN on stage for the final song of the night, "Sanctuary".
anthrax.com
DEADLIGHT RECORDS DOES NOT EXIST ANYMORE
After 12 years, French record label Deadlight Records has ceased its activities.
Created in 2008, Deadlight Records released more than 75 releases from various bands like PRIMAL AGE, FIEND, ATARAXIE, ABRAHMA, The LUMBERJACK FEEDBACK, KAUSE 4 KONFLIKT, VERBAL RAZORS, WITCHTHROAT SERPENT, NESSERIA, COWARDS, MERCYLESS, CRUSHER, VERDUN, DELIVERANCE, BABYLON PRESSION, SOFY MAJOR, ORACLES, LETHVM, CULT OF OCCULT, NUISIBLE, VORTEX OF END, MERAUDER, LOS DISIDENTES DEL SUCIO MOTEL, LOADING DATA, Peter Dolving, IAMFIRE, CONFRONTO, FREYA, V13, FLASHFALCON, UNDERCOVER SLUT.
deadlight.fr
JUNE 7, 2020
RÖVSVETT WORKING ON NEW MATERIAL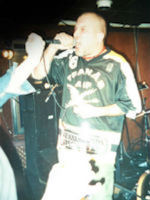 Swedish hardcore/punk legends RÖVSVETT are currently working on new songs, and plan to enter the studio in the fall/autumn.
facebook.com/Rovsvett
SABATON ANNOUNCES SWEDISH TOUR WITH HULKOFF
Swedish heavy metal band SABATON was supposed to do a European tour in January/February 2021, but with the COVID-19 pandemic it felt too unsafe. So instead they have decided to go on a tour all over Sweden, from north to south, 23 dates.
Special guest will be Hulkoff, with Pär Hulkoff from RAUBTIER. Tickets go on sale on Wednesday, June 10.
For dates and tickets go to: sabaton.net
JUNE 6, 2020
NEW ALBUM WITH VEONITY IN AUGUST
Swedish power metal band VEONITY has signed a deal with Scarlet Records for the release of their new album, "Sorrows", which will see the light of the day on August 21.
facebook.com/veonity facebook.com/scarletrecords
IN FLAMES ANNOUNCES 20th ANNIVERSARY EDITION OF "Clayman"
Swedish veteran metal band IN FLAMES are celebrating 2 major milestones in 2020 with their 30th anniversary as a band and 20th anniversary of their seminal, critically acclaimed album "Clayman". In honor of this monumental occasion, Nuclear Blast Records presents a special 20th-anniversary edition of "Clayman", to be released on August 28.
Preceding the physical release of "Clayman 20th Anniversary Edition", IN FLAMES will digitally release the "Clayman 2020 EP" on July 24, which features the 2020 versions of "Only For The Weak", "Bullet Ride", "Pinball Map", "Clayman" and a new instrumental track, "Themes And Variations In D-Minor".
The lyric video for the first single, "Clayman (Re-Recorded)", can be seen here: youtu.be/pY-KFWxB_00
inflames.com nuclearblast.de
JUNE 5, 2020
ORIGINAL SWEET MEMBER STEVE PRIEST IS DEAD
Steve Priest, an original member (bass/vocals) of glam rock legends SWEET has passed away at the age of 72.
facebook.com/TheSweetOfficial
AEROSMITH RESCEDULES EUROPEAN TOUR
AEROSMITH have postponed their previously announced European tour due to the coronavirus pandemic. The new dates will now kick off on May 29, 2021 in Moscow, Russia and end on July 15, 2021 in Vienna, Austria.
More info: aerosmith.com
KISS POSTPONES EUROPEAN SUMMER TOUR
KISS has postponed all previously announced European tour dates that were set to take place through June and July.
More info: kissonline.com
JUNE 4, 2020
RE-RELEASE OF COMPILATION FROM 1984 WITH DEAD KENNEDYS, CRASS, CONFLICT, MDC etc.
In 1984 the seminal "The International P.E.A.C.E. Benefit Compilation" was released by R Radical Records, headed by Dave of MDC. The compilation included tracks by DEAD KENNEDYS, CRASS, REAGAN YOUTH, SEPTIC DEATH, SUBHUMANS, BUTTHOLE SURFERS, D.O.A., CONFLICT, The DICKS, ARTICLES OF FAITH, and MDC.
Grimace Records, along with Dictor, is re-releasing this compilation on vinyl, CD, and digital format. The new version has a slightly different cover than the original issue. The parties are donating all online streaming revenue to benefit the fight against the Corona Virus through Mutual Aid strategy implemented by Anarchist Organization Mutual Aid Disaster Relief.
The re-release is out now.
LIVESTREAM WITH HANK VON HELL FROM ULLEVI STADIUM
While other artists are satisfied with a simple livestream from their livingroom or rehearsal room, former TURBONEGRO frontman Hank Von Hell is not. He got a question from Ullevi Stadium in Göteborg, Sweden if he would like to do a livestream there. Hank said yes of course.
Hank and his band will deliver a complete concert with the whole production on June 15 at 21.00 (Central European Time). Tickets will cost you 150 Swedish kronor.
June 15 is also his birthday, and the release date for the new album "Dead".
For tickets and more info, visit: hankvonhell.solidtango.com
JUNE 2, 2020
DEF LEPPARD'S PERFORMANCE AT ROCK AND ROLL HALL OF FAME TO BE RELEASED ON VINYL
DEF LEPPARD's March 2019 performance at the Rock And Roll Hall Of Fame induction ceremony at Brooklyn, New York's Barclays Center will be released on vinyl for "Record Store Day" on August 29. Only 4,000 copies of the 5-song EP will be made available.
defleppard.com recordstoreday.com
----------------------
NEW HIT SONG WITH JIMMY BLOM!
Check out "Loser": youtu.be/TTkEnDBHXZw
----------------------
EARLY MISFITS DRUMMER JOEY IMAGE DEAD AT 63
American punk drummer Joey Image (born Joey Poole) has died at the age of 63. Although no official cause of death has been revealed, he had been battling liver cancer since 2016.
Joey is probably most well-known for playing on the early MISFITS EPs "Horror Business" and "Beware", as well as the single "Night Of The Living Dead". He left the band in 1979, but can also be heard on the 1985 compilation of early material, "Legacy Of Brutality".
Image has also played with The WHORELORDS and The UNDEAD. He also reunited with MISFITS for a show in Florida in October 2000.
TOUR WITH MÖTLEY CRÜE, DEF LEPPARD AND POISON OFFICIALLY POSTPONED TO NEXT SUMMER
As expected, MÖTLEY CRÜE, DEF LEPPARD, POISON and JOAN JETT & THE BLACKHEARTS have officially postponed their "The Stadium Tour" in North America to the summer of 2021.
motley.com defleppard.com poisonofficial.com joanjett.com
JUNE 1, 2020
THE QUIREBOYS TO PLAY "A Bit Of What You Fancy" IN ITS ENTIRETY
British rock n roll veterans The QUIREBOYS will celebrate the 30th anniversary of their debut album, "A Bit Of What You Fancy", with a UK tour that will last from December to February.
A 48-hour Planet Rock Ticket Pre-Sale will start on Wednesday, June 3 at 10am from planetrocktickets.co.uk. Tickets will then go on general sale on Friday June 5 at 10am from thegigcartel.com
Australian rockers MASSIVE will be support act.
Tour dates can be found here: quireboys.com
CIRCLE JERKS RESCHEDULE NORTH AMERICAN TOUR
For the safety of their fans during COVID-19, American punk veterans CIRCLE JERKS "40th Anniversary Tour" has moved to 2021. All tickets sold will be honored at the rescheduled dates, and special guests will still be ADOLESCENTS and NEGATIVE APPROACH.
New dates here: circlejerks.net/tour
HELLOWEEN POSTPONE EUROPEAN TOUR
German power metal legends HELLOWEEN are forced to postpone their "United Alive Part 2" European Tour 2020. Initially scheduled to take place from the end of September until mid of November 2020, they now rescheduled the tour from April to June 2021. Tickets will remain valid.
They also decided to shift the release of their yet untitled new album to early next year.
More info at: helloween.org
MAY 31, 2020
ANNOUNCEMENT REGARDING TOUR WITH MÖTLEY CRÜE, DEF LEPPARD AND POISON EXPECTED ON MONDAY
MÖTLEY CRÜE, DEF LEPPARD, POISON and JOAN JETT & THE BLACKHEARTS are expected to issue an official statement regarding the status of their previously announced "The Stadium Tour" on Monday, June 1.
motley.com defleppard.com poisonofficial.com joanjett.com
MAY 30, 2020
SESSION GUITARIST AND PRODUCER BOB KULICK IS DEAD
Legendary guitarist and record producer Bob Kulick died on Thursday, May 28 at the age of 70. His passing was confirmed by his brother, former KISS guitarist Bruce Kulick.
Throughout his 40-plus-year music career, Bob Kulick has worked with an astonishing array of artists: from Meat Loaf to MOTÖRHEAD; from KISS to Michael Bolton; W.A.S.P. to Diana Ross; as well as legends such as Roger Daltrey, Alice Cooper, Lou Reed and Paul Stanley's first solo LP and tour.
facebook.com/officialbrucekulick
MAY 29, 2020
MANOWAR TO EMBARK ON 40TH ANNIVERSARY TOUR IN 2021
MANOWAR will embark on its 40th-anniversary tour in 2021. The trek will kick off in April in Germany and will include shows in The Netherlands for the first time in many years. The tour will be bigger than ever, featuring orchestra and choir, Viking reenactors, stunning visuals and a powerful set list full of immortal classics.
Tickets will go on exclusive pre-sale on Tuesday, June 2 on Eventim Germany and Eventim Netherlands. General ticket sale will start on other ticket outlets on Friday, June 5.
Dates? Try manowar.com
BLACK STAR RIDERS RELEASE NEW SINGLE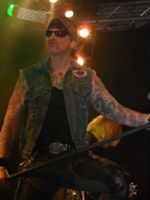 BLACK STAR RIDERS have released a new single, "Candidate For Heartbreak", via Nuclear Blast Entertainment.
The official lyric video for the track can be seen here: youtu.be/ti8M-Fd-bjM
DOKKEN TEASES "The Lost Songs: 1978-1981" COLLECTION
DOKKEN has released a video teaser for an album called "The Lost Songs: 1978-1981". The effort, which is expected later this year, will feature material that was written by Don Dokken during the band's formative years but that has never before been made available. More information will be made available soon..
Watch the teaser: youtu.be/N_fs6I45W_M
NEW ALBUM WITH DISRUPTED
Swedish death metallers DISRUPTED have set "Pure Death" as the title of their new album, which will be released on vinyl through De:Nihil Records in August, and on CD through Memento Mori in late October.
facebook.com/disruptedofficial facebook.com/denihilrecords facebook.com/memento.mori.label
MAY 28, 2020
JUDAS PRIEST FRONTMAN ROB HALFORD TO RELEASE AUTOBIOGRAPHY
JUDAS PRIEST frontman Rob Halford will release his autobiography, "Confess", on September 29 via Hachette Books.
Pre-orders are now available at Amazon.
RAMMSTEIN RESCHEDULE NORTH AMERICAN TOUR
RAMMSTEIN have postponed their 2020 North American stadium tour. The trek was due to kick off on August 20 in Montreal, Quebec, Canada and conclude on September 27 in Mexico City, Mexico.
Earlier today, RAMMSTEIN released the following statement: "Sadly, but in the best interests of everyone's health and safety, we have to postpone our North America Tour. We are now working on rescheduling the tour in 2021."
rammstein.de
MAY 27, 2020
IAN ANDERSON POSTPONE UK TOUR
JETHRO TULL frontman Ian Anderson has re-scheduled the "Jethro Tull - The Prog Years" UK tour to September 2021. Due to the current uncertainty of putting on large events in the UK, they feel that the responsible and safest option for their fans, band and crew is to reschedule all 11 of these shows to a much later date when they hope it should be without serious health risk for everyone to enjoy the concerts.
All tickets will remain valid for the new dates, which you can find here: jethrotull.com
Many other concerts around Europe has also been postponed or cancelled.
LED ZEPPELIN's "Celebration Day" TO STREAM ON YOUTUBE
LED ZEPPELIN has partnered with YouTube for a special streaming event of "Celebration Day".
Recorded live at London's O2 Arena on December 10, 2007, the film captures a 2-hour-plus tour de force of the band's signature blues-infused rock n roll that instantly became part of the legend of LED ZEPPELIN. Founding members John Paul Jones, Jimmy Page and Robert Plant were joined by Jason Bonham, the son of their late drummer John Bonham, to perform 16 songs from their celebrated catalog.
"Celebration Day" will be streamed in its entirely for 3 days only on the official LED ZEPPELIN YouTube channel, premiering this Saturday, May 30.
ledzeppelin.com
TOM G. WARRIOR GOT A NEW PROJECT
Thomas Gabriel Fischer (a.k.a. Tom G. Warrior; CELTIC FROST, TRIPTYKON, HELLHAMMER) has announced the formation of a new "dark music" project. The new band, whose name has not yet been revealed, is tentatively planning to release its debut album later this year.
youtu.be/kS76Jip6XBo
MAY 26, 2020
NEW ALBUM WITH CARL CANEDY FROM THE RODS
The RODS drummer Carl Canedy has just released a new album, titled "Warrior", with his solo band CANEDY. It's so far available for download and streaming, but will also be released on CD and LP on August 7 via Sleaszy Rider Records.
canedyband.com
DORO PESCH TO PERFORM DRIVE-IN CONCERT IN GERMANY
Doro Pesch (ex-WARLOCK) will perform at a drive-in cinema in Germany on June 13.
Fans will have a rare opportunity to attend a live performance by the German metal queen at the CARantena Arena in Worms as part of the "Regenbogen 2 Rock Summer" while complying with the country's social distancing regulations. Each car will be allowed to hold a maximum of 2 adults and children who live in the same household.
As the band plays live on stage, the performance will be broadcast on a big screen and the sound will be transmitted to the cars wirelessly.
For more information, visit: carantena-arena.de
MAY 25, 2020
QUEEN GUITARIST BRIAN MAY RECOVERING AFTER SMALL HEART ATTACK
QUEEN guitarist Brian May has revealed that he recently suffered a "small heart attack". The episode left him "very near death", but says he's now feeling remarkably well after being fitted with 3 stents - tiny tubes that can hold open blocked arteries.
Earlier in the month, the 72-year-old musician injured his buttocks and assumed assumed the injury was the cause of the pain he was feeling. Still in "agony", May had an MRI of his spine done, revealing a compressed sciatic nerve. At the hospital, May found out he had 3 blocked arteries, and was treated by medics as an "emergency case".
instagram.com/brianmayforreal
BURNING WITCHES PARTS WAYS WITH GUITARIST
Swiss heavy metal band BURNING WITCHES has parted ways with guitarist Sonia "Anubis" Nusselder.
The announcement comes just days after it was revealed that Nusselder had joined forces with former NERVOSA members Fernanda Lira (bass, vocals) and Luana Dametto (drums), along with ex-HAGBARD guitarist Tainá Bergamaschi, in a new old-school death metal band called CRYPTA.
facebook.com/burningwitches666 facebook.com/soniaanubis
JELLO BIAFRA AND THE GUANTANAMO SCHOOL OF MEDICINE RECORDING NEW ALBUM
In a recent video posted by Punk Rock Bowling, JELLO BIAFRA AND THE GUANTANAMO SCHOOL OF MEDICINE announced that they are recording a new album. It appears to be called "Tea Party Revenge Porn", and will be out via Alternative Tentacles.
Watch the announcement here: youtu.be/klAUAPOh3Co
facebook.com/JBGSM alternativetentacles.com
MAY 24, 2020
PUTERAEON SIGNS WITH EMANZIPATION PRODUCTIONS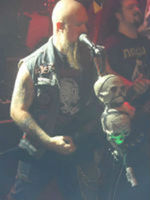 Swedish death metallers PUTERAEON has signed a record deal with Emanzipation Productions. New album, "The Cthulhian Pulse: Call From The Dead City", out soon.
facebook.com/PUTERAEON facebook.com/EMZproductions
JOURNEY ANNOUNCES NEW BASSIST AND DRUMMER
JOURNEY has announced the addition of bassist Randy Jackson and drummer Narada Michael Walden to the group's ranks.
Jackson is no stranger to JOURNEY, having previously played with the band from 1985 to 1987 and appeared on 1986's "Raised On Radio" album. Walden is a Grammy-winning musician and producer who has previously worked with the likes of Whitney Houston, Mariah Carey, Aretha Franklin, Jeff Beck, The TEMPTATIONS, Regina Belle, Lionel Richie and Elton John, among many others.
journeymusic.com
MAY 23, 2020
L.A. CONCERTS WITH SYSTEM OF A DOWN, KORN AND FAITH NO MORE RESCHEDULED FOR MAY 2021
SYSTEM OF A DOWN, KORN and FAITH NO MORE's 2 concerts at Banc Of California stadium in Los Angeles, California, which were originally set to to take place on May 22 and May 23, 2020, have been rescheduled for May 21 and May 22, 2021. Existing tickets will be honored for the new dates. HELMET and RUSSIAN CIRCLES will also appear on the bill.
systemofadown.com kornofficial.com fnm.com
NEW MATERIAL WITH AVSKUM
Swedish hardcore/punk legends AVSKUM has been to Stockholm to record 9 new songs.
That's all I know right now..
facebook.com/AVSKUM-251921811500128
MAY 22, 2020
SKUNK ANANSIE's SKIN TO RELEASE MEMOIR
SKUNK ANANSIE frontwoman Skin will release her memoir, "It Takes Blood And Guts", on September 24 via Simon & Schuster.
NEW EP WITH VOIVOD IN JULY
Canadian progressive sci-fi metal innovators VOIVOD reawaken and return with a 3-track 12" vinyl and digital EP titled "The End Of Dormancy", to be released on July 10 worldwide via Century Media Records.
centurymedia.com
EX-POISON IDEA DRUMMER "Thee Slayer Hippy" IS DEAD
Steve "Thee Slayer Hippy" Handford, former drummer for American hardcore/punk band POISON IDEA, has passed away.
Handford played in POISON IDEA from about 1987 through 1993.
MAY 21, 2020
DEEP PURPLE ANNOUNCES NEW TOUR DATES
Due to you know what, DEEP PURPLE are not able to peform their tour dates in Europe this summer. These shows will happen in 2021 instead.
The new dates are:
23.06.21 Hamburg, Stadtpark Open Air
01.07.21 Bonn, Kunstrasen Bonn Gronau
03.07.21 Halle/Saale, Freilichtbühne Peißnitzinsel
08.07.21 Rosenheim, Rosenheim Sommerfestival
17.07.21: e Spalt-Enderndorf, Lieder Am See
20.07.21 Mainz, Volkspark Mainz
deeppurple.com
GUNS N' ROSES RESCHEDULE NORTH AMERICAN TOUR
The North American tour with GUNS N' ROSES is being rescheduled out of an abundance of caution. The band will share the updated schedule as soon as the dates are finalized, and all tickets will be honored accordingly.
gunsnroses.com
ANVIL TO PLAY VIRTUAL CONCERT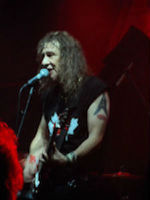 Canadian heavy metal veterans ANVIL will play what is being billed as "the first live stream metal show in Canada" on July 4 at L'Anti Bar in Quebec City.
facebook.com/anvilmetal
FORMER MEMBERS OF NERVOSA LAUNCH NEW BAND
Former NERVOSA bassist/vocalist Fernanda Lira and drummer Luana Dametto have teamed up with BURNING WITCHES guitarist Sonia "Anubis" Nusselder and ex-HAGBARD guitarist Tainá Bergamaschi in a new old-school death metal band called CRYPTA. The quartet, which was founded in June 2019, is currently working on material for its debut release.
SCORPIONS' LAS VEGAS RESIDENCY OFFICIALLY POSTPONED
SCORPIONS' "Sin City Nights" Las Vegas residency, which was scheduled to kick off on July 4 at Zappos Theater at Planet Hollywood Resort & Casino, has officially been postponed. The new dates will be announced soon.
the-scorpions.com
MAY 20, 2020
MEGADETH AND LAMB OF GOD POSTPONE NORTH AMERICAN TOUR
The first leg of MEGADETH's previously announced North American tour with LAMB OF GOD, TRIVIUM and IN FLAMES is being rescheduled for 2021 due to the coronavirus pandemic.
The 55-date trek was slated to be split into 2 legs. The first leg of the tour was supposed to kick off June 12 at Jiffy Lube Live in Bristow, Virginia, and wrap August 1 at the Concord Pavilion in Concord, California. The second run was due to launch October 2 at iTHINK Financial Amphitheater in West Palm Beach, Florida, and run through November 13 at the Reno Events Center in Reno, Nevada.
megadeth.com lamb-of-god.com trivium.org inflames.com
TURBONEGRO RELEASE TURBOPILS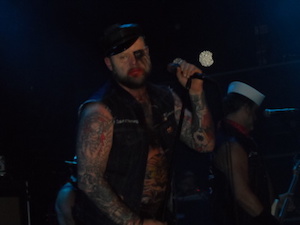 Norwegian dirt hard/punk rockers TURBONEGRO has just released their own beer, "Turbopils". So far it's just available in Norway, but more info about International availabilty will follow soon.
facebook.com/TurbonegroHQ
SAMMY HAGAR & THE CIRCLE CANCEL SUMMER TOUR
The SAMMY HAGAR & THE CIRCLE Summer 2020 tour in USA, with NIGHTRANGER, has been cancelled due to the COVID-19 pandemic.
redrocker.com
TOY DOLLS RESCHEDULE EUROPEAN SHOWS
Due to the Corona virus pandemic the 3 Eastern European shows with British punk rock veterans TOY DOLLS in September 2020, Hungary/Austria/Czech Republic, have been postponed till September 2021.
thetoydolls.com
MAY 19, 2020
RAMMSTEIN ANNOUNCES RESCHEDULED TOUR DATES
RAMMSTEIN are delighted to announce the new, rescheduled dates for this year's European tour, which had to be cancelled due to COVID-19.
All shows have now been rescheduled to 2021, and already-purchased tickets will remain valid for the new dates.
New dates can be found here: rammstein.com
NORTH AMERICAN TOUR WITH FOREIGNER, KANSAS AND EUROPE IS CANCELLED
FOREIGNER is disappointed to share the inevitable news that their North American "Juke Box Heroes 2020" tour, together with KANSAS and EUROPE, will no longer be taking place.
foreigneronline.com kansasband.com facebook.com/europetheband
LIVE ALBUM WITH DEE SNIDER TO BE RELEASED IN JULY


Former TWISTED SISTER singer Dee Snider will release "For The Love Of Metal Live!" on July 31 via Napalm Records. The DVD/Blu-ray and accompanying live album (available in various formats) features audio captured from several festival performances worldwide - from the United States to Europe, Australia and beyond.
In addition to tracks from Snider's solo catalog and TWISTED SISTER favorites, the audio portion of "For The Love Of Metal Live!" also features a brand new original studio track, "Prove Me Wrong".
Check out the new single, "Prove Me Wrong": youtu.be/Mx9Fr4-PmYs
deesnider.com
NEW AC/DC DOCUMENTARY FEATURES EXCLUSIVE INTERVIEWS WITH EARLY MEMBERS
Tom Compagnoni of The Sydney Morning Herald recently produced and published a short documentary on the Sydney origins of AC/DC, interviewing several members from their very early lineups, several of whom have never told their story on camera before now.
All the video's participants reflect on the role that Sydney played in the development of the band and the fact, that, in contrast to other Australian cities, no statues, plaques or laneways dedicated to the band exist in their original hometown.
The documentary features interviews with Noel Taylor (AC/DC drummer 1974), Rob Bailey (AC/DC bass player 1974), Tony Currenti (AC/DC session drummer, 1974) and Mark Evans (AC/DC bass player 1975-77).
The entire video can be viewed here: youtu.be/ia5j0IJvyS4
NEW BOOK ABOUT RAINBOW IN SEPTEMBER
Wymer Publishing has set a September 4 release date for "In The Shadow Of The Wizard: Rainbow 1975-1976". A full-color, 224-page A4 hardback coffee-table-style book, it comprehensively documents RAINBOW's first formative period, including the recording of the first album, while Ritchie Blackmore was still a member of DEEP PURPLE; the first North American tour; the making of the seminal "Rising" and the lengthy world tour that followed.
Customers who pre-order by June 30 can have their name printed in the book on a dedicated fan page. The first 50 ordered will include a memorabilia pack comprising of facsimiles of original "Rising" and "On Stage" press packs as well as a replica "Rising" Australian tour program.
Pre-order here: wymeruk.co.uk/webshop/books/rock/rainbow/in-the-shadow-of-the-wizard-rainbow-1975-to-1976
MAY 16, 2020
MICHALE GRAVES RETURN TO EUROPE/UK TO PLAY MISFITS
Former MISFITS vocalist Michale Graves will return to Europe and the UK in March/April 2021. The "American Monster" tour will feature and celebrate the music of the MISFITS albums "American Psycho" and "Famous Monsters". Both albums will be performed live in their entirety, and the setlist will be rounded out with material from Graves' solo catalog.
For a complete list of tour dates, try one of these: theflamingarts.eu officialmichalegraves.com
DEATH BY HORSE, THE SENSITIVES AND THE BLOODSTRINGS TEAM UP FOR GERMAN DATES
Swedish punk rockers DEATH BY HORSE and The SENSITIVES will team up with German punkabilly band The BLOODSTRINGS for 3 dates in Germany in September.
These dates are:
Sept. 17 Braunschweig
Sept. 18 Potsdam
Sept. 19 Dortmund at Bunt Statt Braun Festival
facebook.com/deathbyhorse thesensitives.net thebloodstrings.bigcartel.com
MAY 15, 2020
THE DARKNESS CANCEL NORTH AMERICAN TOUR
Despite huge efforts from their team in North America, British rock band The DARKNESS have been unable to confirm a rescheduled "Easter is Cancelled" tour.
The band had hoped to reschedule the shows into January and February of 2021, but there is currently little confidence that all of the venues they would normally play will be operational for regular gigs by then. And U.S. visa applications (which take many months to complete) are not currently being processed at all, and that processing may well not be reinstated in time to complete formalities for a January arrival.
The band hope that a new album will emerge in Spring, and that the situation will have normalised sufficiently for their team to schedule a tour to support that release in early Fall 2021.
thedarknesslive.com
NEW SINGLE WITH DEE SNIDER NEXT WEEK


A teaser for Dee Snider's new single, "Prove Me Wrong", is available.
The song will be released on Tuesday, May 19, and is expected to appear on the TWISTED SISTER frontman's new solo CD/DVD set, "For The Love Of Metal Live!", which will arrive this summer via Napalm Records.
youtu.be/HlKsES9PkPo deesnider.com napalmrecords.com
NEW ALBUM WITH LIONHEART IN JULY
Metalville Records has set a July 31 release date for the new album from British hard rock veterans LIONHEART. The album will be called "The Reality Of Miracles".
LIONHEART was founded in late 1980 by Dennis Stratton (ex-IRON MAIDEN), Steve Mann (MICHAEL SCHENKER FEST) and Rocky Newton (ex-McAULEY SCHENKER GROUP) with Clive Edwards (ex-UFO, WILD HORSES, Uli Jon Roth) completing the lineup a little later. The group disbanded in 1985, and reunited in 2016 with Lee Small (SHY, PHENOMENA) on vocals.
metalville.de
NEW SINGLE WITH ALICE COOPER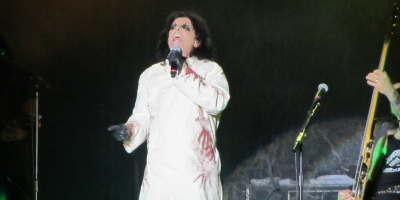 A new single, "Don't Give Up", with Alice Cooper is out today.
Check it out: youtu.be/__YxWnRACxI
alicecooper.com
MARDUK ANNOUNCES POLISH TOUR WITH VADER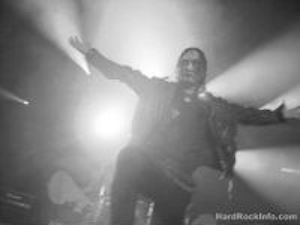 Swedish black metal veterans MARDUK will team up with Polish death metal legends VADER and another band (with an illegible logo) for a tour in Poland in September.
For dates and tickets, try one of these: lefthandsounds.org/blitz-mmxx marduk.nu vader-store.com
JUDAS PRIEST RESCHEDULES EUROPEAN TOUR DATES
JUDAS PRIEST has rescheduled many of their European tour dates to 2021.
You can find the new dates here: judaspriest.com/tour
MAY 14, 2020
KISS POSTPONES "KISS Kruise X"
"Kiss Kruise X", which was scheduled to take place October 30 to November 4, 2020 aboard Norwegian Pearl, has been officially postponed to October 2021.
thekisskruise.com
MAY 13, 2020
SLIPKNOT CANCEL ALL SUMMER SHOWS
Unfortunately SLIPKNOT's summer 2020 touring, including the North American Knotfest Roadshow, Knotfest UK and Knotfest at Sea, will not be happening.
Information on Knotfest at Sea will be coming soon. The band looks forward to performing for its fans again, and will do so when everyone's safety can be assured. All ticket holders will be emailed directly by their point of purchase, Knotfest At Sea purchasers will be contacted with postponement information.
slipknot1.com
PHOTO BOOK WITH MARILYN MANSON
"21 Years In Hell", a collection of classic and previously unpublished images of Marilyn Manson by his foremost portraitist, will be made available in June.
British photographer Perou has been photographing Manson for 21 years. This collaboration began in 1998 with a magazine cover shoot and has seen him become Manson's principal photographer.
reelartpress.com marilynmanson.com
MAY 12, 2020
READING AND LEEDS FESTIVALS HAVE BEEN CANCELED
This year's Reading and Leeds festivals have been canceled due to the coronavirus pandemic.
Other festivals in the United Kingdom, such as Glastonbury, Bloodstock Open Air and Download, have also been called off.
Statement: twitter.com/OfficialRandL
GUNS N' ROSES CANCEL EUROPEAN TOUR
The upcoming European tour with GUNS N' ROSES will not be happening.
The band says that they are working hard with their promoters, venues and cities/countries on next steps, and will make further announcements as soon as they can.
gunsnroses.com
JETHRO TULL's IAN ANDERSON SUFFERING FROM AN INCURABLE LUNG DISEASE
JETHRO TULL legend Ian Anderson has revealed that he is suffering from "an incurable lung disease" called COPD (chronic obstructive pulmonary disease).
NEW ALBUM WITH ONSLAUGHT IN AUGUST
UK thrash veterans ONSLAUGHT have set "Generation Antichrist" as the title of their new album. It will be released through AFM Records on August 7.
Pre-order here: shop.afm-records.de/onslaught
onslaughtuk.com afm-records.de
MAY 11, 2020
ORPHANED LAND ANNOUNCES 30TH ANNIVERSARY TOUR
Progressive/Oriental metal band ORPHANED LAND will celebrate their 30-year anniversary with a European tour in November/December.
Check out the Facebook event for more info: facebook.com/events/1429780857229466
SINGER RONNIE ROMERO REJOINS LORDS OF BLACK
RAINBOW singer Ronnie Romero has rejoined LORDS OF BLACK. The band is putting the finishing touches on its next album, "Alchemy Of Souls - Part I", due later in the year via Frontiers Music Srl.
Romero announced his departure from the Spanish melodic progressive metal act in January 2019 and was subsequently replaced by Diego Valdez (HELKER, DREAM CHILD).
In addition to RAINBOW and LORDS OF BLACK, Romero is also a member of The FERRYMEN and VANDENBERG.
facebook.com/lordsofblack
REBELLION 2020 IS CANCELLED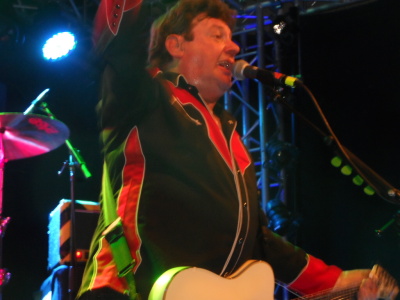 British punk festival Rebellion has been cancelled this year due to you should know what by now. But keep your tickets as they will get you in to Rebellion 2021.
All day tickets will be refunded.
rebellionfestivals.com
EDDIE & THE HOT RODS POSTPONE TOUR DATES
English pub rock veterans EDDIE & THE HOT RODS have postponed all of their June shows until March 2021.
facebook.com/TheHotRods
MAY 10, 2020
LONG ISLAND MUSICIANS COVER HEAR 'N AID's "Stars"
More than 30 hard rock and heavy metal musicians from Long Island, New York have recorded a cover version of "Stars", the 1985 charity single for famine relief released under the HEAR 'N AID banner.
"We're Stars" is a tribute to Long Island's COVID-19 front-line workers.
Watch/listen: youtu.be/BN6Lqix4mro
KISS IS WORKING ON CAREER SPANNING BOOK OF CONCERT POSTERS
KISS is working on a coffee-table book of concert posters spanning the band's entire 5-decade existence.
youtu.be/4eGHKo3XDoo
MAY 9, 2020
DEAD LORD FURNISHES THE SETTING IN THE BAND


Swedish hard rockers DEAD LORD have parted ways with guitarist Olle Hedenström, so bassist Martin take over the guitar instead, and in comes the Australian dude Ryan to play bass.
deadlord.com
LITTLE RICHARD IS DEAD
American rock n roll legend Little Richard (Richard Penniman) passed away on Saturday (May 9) at the age of 87. His former agent Dick Alen told CNN Little Richard died in Nashville with his brother and son by his side, and that the cause of death is related to bone cancer.
Little Richard received the Grammy Lifetime Achievement Award in 1993, 1 year after releasing his final studio album. He was inducted into the Rock And Roll Hall Of Fame in 1986.
MAY 8, 2020
RAMMSTEIN CANCEL ALL UPCOMING TOUR DATES
Due to local event restrictions related to Covid-19, which now affect almost all planned dates, RAMMSTEIN's 2020 stadium tour can unfortunately not take place.
They are currently checking whether it is possible to reschedule the dates, and will communicate any updates as soon as possible. All tickets will remain valid until then.
rammstein.com
MAY 7, 2020
TOURING UPDATE FROM IRON MAIDEN
Due to the continuing health issues worldwide around Covid-19, IRON MAIDEN will not be playing any concerts until June 2021.
They have managed to reschedule all their European own-shows on the "Legacy Of The Beast" tour for June/July 2021 with the exception of Moscow, St Petersburg, Weert and Zurich, which they unfortunately have been unable to re-arrange in this period. But to consolidate the tour routing they have added 2 further shows in Arnhem and Antwerp.
Re-arranging the headline festival dates has unfortunately not been possible.
In respect of what should have been the opening leg of the 2020 tour starting on May 1 in Perth, Australia and visiting New Zealand, the Philippines, Japan, Dubai and Israel, IRON MAIDEN are currently working on a possible return to as many of these countries as they can, in some guise, in the first half of 2022. More news on that will follow at the appropriate time.
More info and all new dates etc. can be found at: ironmaiden.com
EX-BAD COMPANY SINGER BRIAN HOWE IS DEAD
Former BAD COMPANY singer Brian Howe has died at the age of 66.
Howe passed away Wednesday (May 6) at his home in Florida after suffering cardiac arrest. He had a history of heart issues, having previously had a heart attack in 2017.
The singer was reportedly involved in a road traffic accident in Florida at the end of April, in which he suffered broken ribs.
Howe fronted BAD COMPANY between 1986 and 1994. He was also the singer on Ted Nugent's album "Penetrator".
badcompany.com
THE CULT SIGNS WITH BLACK HILL RECORDS
Rock veterans The CULT have signed with Black Hill Records.
thecult.us
ROSS THE BOSS ANNOUNCES NEW TOUR DATES
Ross The Boss (ex-MANOWAR, The DICTATORS) have announced new tour dates to promote the new album, "Born Of Fire", which was released on March 6 via AFM Records. These European dates will take place between November 17 to December 7, and will also feature special guests BURNING WITCHES and TRAUMA.
For dates and tickets, try one of these: ross-the-boss.com afm-records.de facebook.com/burningwitches666 traumametal.com
ACCEPT IS WORKING ON NEW MUSIC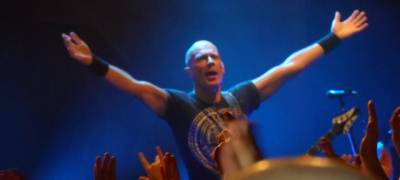 German/American heavy metal legends ACCEPT are writing and recording material for a new studio album.
acceptworldwide.com
MAY 6, 2020
NERVOSA ANNOUNCE NEW LINEUP
Brazilian thrash metal band NERVOSA have announced their new band line-up. Prika Amaral - creator, founding member and guitarist of the band - is thrilled to announce that vocalist Diva Satanica (BLOODHUNTER), bassist Mia Wallace (ABBATH, TRIUMPH OF DEATH), and drummer Eleni Nota (MASK OF PROSPERO, CROQUE MADAME) have all joined the band.
The band is also pleased to state that they have begun working on new music.
nervosaofficial.com
HAMMERFALL CANCELS NORTH AMERICAN TOUR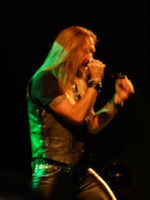 Swedish heavy metal veterans HAMMERFALL have been forced to cancel their previously announced summer/fall 2020 North American tour due to the coronavirus pandemic. The trek, with support from BEAST IN BLACK and EDGE OF PARADISE, was scheduled to launch September 14 in West Palm Beach, Florida and conclude on October 19 in Silver Spring, Maryland.
hammerfall.net
NEW ALBUM WITH AVATAR IN AUGUST
Swedish metal band AVATAR have set "Hunter Gatherer" as the title of their new album, due on August 7 via eOne.
youtu.be/VE9Ogc4MgS8
BUZZCOCKS TO RELEASE 8-CD BOX SET
Punk rock legends BUZZCOCKS will release an 8-CD box set covering their later career. It's called "Sell You Everything (1991-2014) Albums, Singles Rarities, Unreleased", and it's out May 29 via Cherry Red Records.
As the title says, it includes everything the band released from the 1991 to 2014. Included in that set are all their albums from the period and a good amount of bonus tracks, including 29 never before released tracks. It also includes the rare 1991 Demo Album.
buzzcocks.com
METALTOWN 2020 CANCELED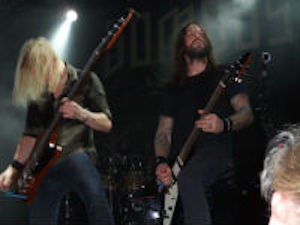 Metaltown festival in Göteborg, Sweden was supposed to come back again this summer after a hiatus, but then came a virus and a pandemic, so the festival is unfortunately canceled this year.
All tickets to this year's festival will be reimbursed via the ticket vendor Ticketmaster.
facebook.com/metaltown
THE SPOTNICKS FRONTMAN BOB LANDER IS DEAD
Bob Lander (real name Bo Starander), frontman for Swedish cult band The SPOTNICKS has passed away at the age of 78. He was the last original member of the band.
The SPOTNICKS came from Göteborg and formed in 1961. They were trendsetters within instrumental rock music, and released more than 40 studio albums and toured all over the world.
MAY 5, 2020
NEW APP FOR FANS OF METAL
DARK TRANQUILLITY keyboardist Martin Brändström has launched Bandbond, a new smartphone app that is being billed as a "revolution for the metal community".
The idea of Bandbond started out of frustration some years ago when Brändström was in charge of the band's online social media. It quickly became clear to him that the communication with the fans that the band had earned over the years by touring the world and recording albums now had a gatekeeper in the shape of drastically increased price tags set by the social media giants.
Together with music studio colleague and longtime metalhead Joacim Starander and Swedish metal journalist Mattias Lindeblad, Martin started to outline the idea of a new home for all things metal where the bands and the fans who share the love for metal can have their relationship uninterrupted and free.
Check it out: bandbond.com
JOURNEY CANCEL NORTH AMERICAN TOUR
JOURNEY has canceled its previously announced 2020 North American tour due to the coronavirus pandemic. The 60-date trek with The PRETENDERS was supposed to kick off May 15 in Ridgefield, Washington.
journeymusic.com
MERCYFUL FATE WORKING ON NEW ALBUM
Last year it was confirmed that MERCYFUL FATE would return and introduce a couple of new songs at a few festivals. Now guitarist Hank Shermann have confirmed that the band is currently working on a new album.
DISCHORD RECORDS PUTS ENTIRE CATALOG ONLINE FOR FREE
Legendary American punk label Dischord Records has made their entire 40-year catalog of music available on Bandcamp for free. The catalog is free to listen to online, but if you want to download the records, you still have to pay.
Bands on Dischord Records includes FUGAZI, MINOR THREAT, DAG NASTY, GOVERNMENT ISSUE, YOUTH BRIGADE etc. etc.
dischord.bandcamp.com
THE STRANGLERS KEYBOARD PLAYER DAVE GREENFIELD IS DEAD
The STRANGLERS legendary keyboard player Dave Greenfield passed away on Sunday evening (May 3). Following a stay in hospital for heart problems, Dave tested positive for the Covid-19 virus last Sunday, but he sadly lost the battle.
Dave had been playing with British rock veternas The STRANGLERS since late 1975.
thestranglers.co.uk
MAY 4, 2020
ONSLAUGHT ANNOUNCES NEW VOCALIST
U.K. thrashers ONSLAUGHT have announced the addition of vocalist Dave Garnett to the group's ranks.
Garnett has already performed with ONSLAUGHT, having filled in for previous singer Sy Keeler at the House Of Metal festival in Umeå, Sweden in late February.
powerfromhell.com
THE HELLACOPTERS ARE WORKING ON NEW ALBUM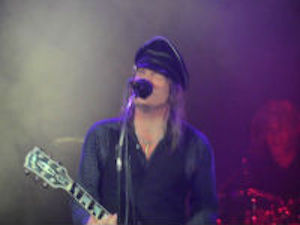 Swedish action rockers The HELLACOPTERS are working on their first album in more than a decade.
The news of the group's recording activity was broken by guitarist/vocalist Nicke Andersson during an appearance on the latest episode of "Dr Gong's Drumcast".
facebook.com/thehellacopters
GEFLE METAL FESTIVAL POSTPONED TO 2021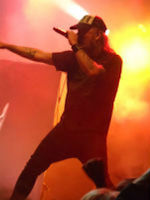 Gefle Metal Festival has been postponed to next year due to that virus. The new date is July 15-17, 2021 at Gasklockorna in Gävle, Sweden. Most of the artists that was booked for this year will play next year.
More info: geflemetalfestival.se
BLOODSTOCK OPEN AIR POSTPONED TO 2021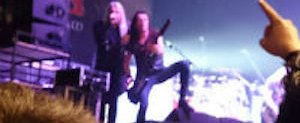 Another festival that has been postponed to 2021 is England's Bloodstock Open Air. The new date is August 11-15, 2021, which means that they have added a extra day.
Lineup and other details: bloodstock.uk.com
TYGERS OF PAN TANG NEED A NEW GUITARIST
British hard rock/heavy metal legends TYGERS OF PAN TANG are in search of a new guitarist.
More info here: facebook.com/tygersofpantangofficial
MAY 2, 2020
RAGE AGAINST THE MACHINE RESCEDULES REUNION TOUR
RAGE AGAINST THE MACHINE has rescheduled its previously announced reunion tour to 2021. The reunited quartet - Zack De La Rocha, Tom Morello, Brad Wilk and Tim Commferford - was forced to postpone all of its 2020 shows due to the coronavirus pandemic.
The upcoming tour will mark the first time RAGE AGAINST THE MACHINE has hit the road together since 2011. Dates will hopefully be announced at ratm.com soon (too many to post here).
5-CD BOX SET WITH WHITE LION IN JUNE
Cherry Red Records has set a June 26 release date for the 5-CD box set "White Lion: All You Need Is Rock 'N' Roll - The Complete Albums 1985-1991".
WHITE LION was mainly active in the 1980s and early 90s, and played melodic hard rock. Their Danish frontman, Mike Tramp, has remained active, recording and touring as a solo artist and with the bands FREAK OF NATURE, The ROCK 'N' ROLL CIRCUZ and, more recently, BAND OF BROTHERS.
Pre-order the box here: cherryred.co.uk/product/white-lion-all-you-need-is-rock-n-roll-the-complete-albums-1985-1991-5cd-boxset
MAY 1, 2020
ROLLING STONES LAUNCH WEEKLY SERIES ON YOUTUBE
As part of YouTube's #StayHome campaign, The ROLLING STONES will launch a weekly series titled "Extra Licks" on the band's official YouTube channel starting this Sunday, May 3. Each featurette - available digitally for the first time - will appear as a YouTube Premiere, streaming bonus features of 6 concert films from throughout The ROLLING STONES' career, including performances from the 1994 "Voodoo Lounge" tour and the 2016 Latin America "Ole!" tour. This series is in partnership with The ROLLING STONES and Eagle Rock Entertainment, and will stream exclusively on YouTube.
Just last week, The ROLLING STONES released a new single, titled "Living In A Ghost Town", that was created and recorded in Los Angeles, London and in isolation. The track was released in tandem with a brand new music video that premiered exclusively on YouTube and has almost 4 million views to date.
youtube.com/therollingstones
IRON MAIDEN ANNOUNCES REMASTERED LIVE COLLECTION
Parlophone Records will continue its reissues series of the IRON MAIDEN catalog with a fifth set of digipak CD titles in "The Live Collection - Remastered", to be released on June 19. The albums included in this release are the seminal live recordings "Live After Death" and "Rock In Rio".
parlophone.co.uk ironmaiden.com
FIRST NEW STUDIO ALBUM WITH ALCATRAZZ IN OVER 30 YEARS
Hard rock band ALCATRAZZ will once again give us a new album on July 31 with "Born Innocent", its first studio venture since 1986's "Dangerous Games".
alcatrazzofficial.com
APRIL 30, 2020
NEW SINGLE WITH PRIMAL FEAR IN MAY
"Along Came The Devil", the new single from German heavy metal band PRIMAL FEAR, will be released on May 15. The song is taken from the band's upcoming 13th studio album, "Metal Commando", due on July 17 via Nuclear Blast.
primalfear.de nuclearblast.de
KROKUS POSTPONES NORTH AMERICAN TOUR
Swiss hard rock legends KROKUS have postponed their last-ever concerts in USA and Canada due to the coronavirus pandemic. The 13-date trek was originally scheduled to kick off at Canton Hall in Dallas, Texas on September 18 and conclude at Whisky A Go Go in West Hollywood, California on October 10.
krokusonline.com
GUNS N' ROSES WORKING ON NEW MUSIC
According to rumors GUNS N' ROSES have been working on new music for a new album, which would be their first studio album since "Chinese Democracy" from 2008.
facebook.com/TheAFDShow
BAD RELIGION CANCEL ALL 2020 SHOWS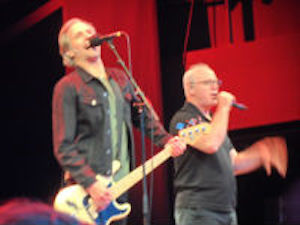 BAD RELIGION is the latest band to announce that due to the global heath crisis all of their shows for 2020 have been cancelled.
Read a statement here: instagram.com/badreligionband
APRIL 29, 2020
CORNERS OF SANCTUARY OFFER FREE COVID DIGI DOWNLOAD PACK
American heavy metal band CORNERS OF SANCTUARY has released a free digi download pack, titled "Quarantined Lockdown". The digital download includes the band's brand new COVID-19 track, "We Won't Back Down (Do or Die)", along with demo versions of the songs "Victoria" and "Only One". The download also features an interview with the band conducted by DJ Hellwyck from "The Autopsy Report Rock and Metal Show" while the band was performing in the UK this past March. The download also includes a special Lockdown Shout Out message from the band. Artwork for the download has also been included.
Download for free here: www.cornersofsanctuary.com/musicatalog.html
CORNERS OF SANCTUARY has also announced their participation in the upcoming artist collaboration project Hear 'n Now. The band, along with a number of other artists including Patrick Kennison (Lita Ford), Chris Natalini (BLOOD FEAST), Danny Gomez (GOTHIC SLAM) and LA producer Bill Metoyer among others, have donated their time and talent on a new song, titled "No Road to Ruin". Presented by Keep it Metal Promotions, the single will be released by Heaven and Hell Records and available as a free download, hopefully in mid-May.
NEW LIVE ALBUM WITH THÅSTRÖM NEXT MONTH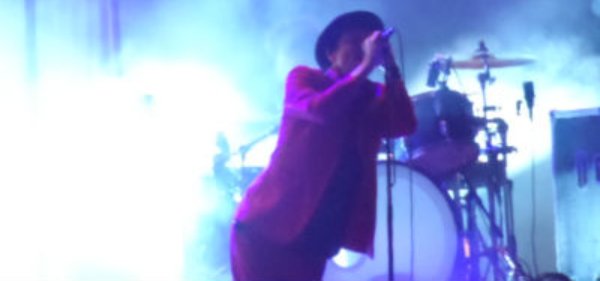 Swedish rock icon Thåström (ex-EBBA GRÖN, IMPERIET) will release a new live album, entitled "Klockan Två På Natten, Öppet Fönster", on May 15.
The album was recorded at Way Out West in Göteborg, Cirkus in Stockholm and Malmö Arena in Malmö during the tour for his latest album, "Centralmassivet", in 2017-2018. It will be his third live album.
Pre-order here: lnk.to/klockan2panattenoppetfonster
thastrom.se
VOCALIST SY KEELER EXITS ONSLAUGHT
Vocalist Sy Keeler has announced his departure from the British thrash metal veterans ONSLAUGHT.
ONSLAUGHT is currently finalizing work on their as-yet-untitled new album. More information will be made available soon..
powerfromhell.com
RECORD STORE DAY CHANGED TO 3-DAY EVENT
As you might know, Record Store Day 2020 was postponed due to Coronoavirus. Now the Record Store Day organization has changed this year's event again.
The June 20 date no longer stands. Instead, RSD 2020 will occur on 3 Saturdays in 3 consecutive months: August 29, September 26, and October 24. Each day will have a different bundle of exclusive releases, presumably drawn from the previously announced RSD list.
recordstoreday.com
APRIL 28, 2020
POWERWOLF WORKING ON NEW MATERIAL
German heavy metal band POWERWOLF has started the songwriting for their 8th studio album. They plan to enter the studio by the end of the year, and will release the album in 2021.
But while we wait for that, they will release "Best Of The Blessed" on July 3 via Napalm Records. It's a best of album featuring 16 songs, and many of them will be new versions. There will also be 14 live tracks, and the Earbook and LP Box Edition will have even more live material.
Pre-order "Best Of The Blessed" here: smarturl.it/BestOfTheBlessed-NPR
powerwolf.net napalmrecords.com
ACE FREHLEY WORKING ON NEW ALBUM
During an appearance on yesterday's (Monday, April 27) episode of SiriusXM's "Trunk Nation", original KISS guitarist Ace Frehley revealed that he has been using the coronavirus downtime to work on "new material for a studio record". He explained: "Because of this virus, everything has been pushed back", he said. "The release of my 'Origins Vol. 2' [the sequel to his 2016 collection of cover songs that inspired him] has been pushed back to the fall. I don't wanna be too idle, so I decided to start recording my next studio record. What the hell?"
According to Ace, "Origins Vol. 2" was "done months ago" but there is no concrete release date yet for the effort.
eddietrunk.com/live-and-on-the-air/siriusxm
MATT SORUM's AUTOBIOGRAPHY WILL ARRIVE IN LATE SUMMER OR EARLY FALL
Former GUNS N' ROSES drummer Matt Sorum's autobiography, "Double Talkin' Jive: True Rock 'N' Roll Stories From The Drummer Of Guns N' Roses, The Cult, And Velvet Revolver", which was previously due in April and was subsequently pushed back to early July, will now arrive in late summer or early fall.
Interview: youtu.be/MMa_6S-n94I
MUSKELROCK POSTPONED TO NEXT YEAR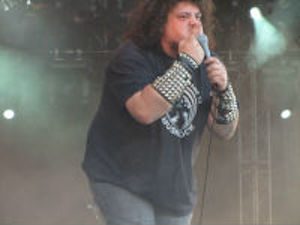 Swedish hard rock and heavy metal festival Muskelrock have for obvious reasons been cancelled this year. Most of the bands will play next year instead, and the new date is June 3-5, 2021.
More info (in both Swedish and English): facebook.com/Muskelrock/posts/2856658431055905?__tn__=K-R
APRIL 27, 2020
JEFF SCOTT SOTO RELEASES SUPRISE LIVE ALBUM
Jeff Scott Soto (SOTO, SONS OF APOLLO, W.E.T., TRANS-SIBERIAN ORCHESTRA, ex-TALISMAN, JOURNEY, Yngwie Malmsteen) has released a surprise live album, "Live At Frontiers Rock Festival 2019", on all digital platforms. Today marks the first anniversary of the concert captured in Milan, Italy at the Frontiers Rock Festival. The performance will be released later this year in physical format as a bonus disc on Jeff's upcoming solo album, "Wide Awake (In My Dreamland)", which he has co-written and co-produced with producer Alessandro Del Vecchio.
jeffscottsoto.com
NERVOSA BASSIST/VOCALIST AND DRUMMER QUIT
Bassist/vocalist Fernanda Lira and drummer Luana Dametto have left the Brazilian thrash metal band NERVOSA. The duo announced their departures in separate statements this weekend: facebook.com/fefemetal/posts/2855216304527647 facebook.com/wardrvnn/posts/3716774431697265:0
NERVOSA's sole remaining member, guitarist Prika Amaral, has stated in a social media post that she will carry on with the band, to be joined by soon-to-be-announced new musicians: facebook.com/femalethrash/posts/2845770042138088:0
NEW BAND WITH MEMBERS OF CHAOS UK AND DISORDER
There's a new band called F.O.T.K. (FEAR OF THE KNOWN) with members from punk bands like CHAOS UK and DISORDER among others.
The international lineup features: Steve Allen (DISORDER, CROSSBREAD), Kaos "Lice" (CHAOS UK), Andy Lefton (WAR/PLAGUE, PROVOKED), Tom Radio (FRUSTRATION), Yuji (ROSE ROSE, HELL FIRE, ANOTHER DIMENSION, NECRONOMIDOL).
F.O.T.K. will soon release a their debut 7".
Teaser: youtu.be/WluCdCBgazw
APRIL 24, 2020
EX-VIXEN SINGER JANET GARDNER COMPLETES WORK ON THIRD SOLO ALBUM
Former VIXEN singer Janet Gardner has completed work on her third solo album. The LP is once again a collaboration with her husband, guitarist/producer Justin James, who has previously worked with STAIND, COLLECTIVE SOUL and TYKETTO.
facebook.com/JanetGardnerofficial
NEW ALBUM WITH CHUGGER OUT NOW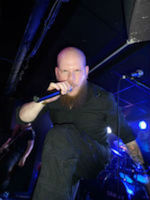 Swedish groove/death metallers CHUGGER's new album, "Of Man And Machine", is out today on on all major digital stores and streaming services.
Physical release date to be announced..
For links where to buy it, go to: orcd.co/l2wrx2y
chugger.se
APRIL 23, 2020
NEW ALBUM WITH U.D.O. THIS SUMMER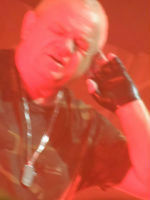 This upcoming summer will hold a musical surprise as German heavy metal band U.D.O. will publish an album in collaboration with the official Concert Band of the German Armed Forces (Musikkorps der Bundeswehr). The album is entitled "We Are One", and will be released on July 17 through AFM Records.
Pre-order here: afmrec.de/WeAreOne
udo-online.de afm-records.de
JUDAS PRIEST IS WORKING TO RESCHEDULE EUROPEAN TOUR
JUDAS PRIEST is reportedly working to reschedule the summer 2020 European leg of its "50 Heavy Metal Years" tour.
The tour was scheduled to kick off on May 30 in Helsinki, Finland and conclude on July 28 in Tilburg, the Netherlands. The band is also slated to headline the U.K's Bloodstock Open Air festival on August 9 at Catton Park, Derbyshire.
The U.S. leg of the "50 Heavy Metal Years" tour is due to launch September 9 in Oxon Hill, Maryland and wrap up on October 17 in Las Vegas, Nevada.
judaspriest.com
NEW ALBUM WITH BON JOVI PUSHED BACK TO THE FALL
BON JOVI's new album, "Bon Jovi: 2020", which was originally set for a May 15 release, has now been delayed until the fall.
bonjovi.com
CLOSE-UP BÅTEN POSTPONED TO OCTOBER


Close-Up Båten's punk cruise on the Baltic Sea have been postponed to October 22-23. The lineup will be the same, except for NO FUN AT ALL (who had something else to do).
Among the bands that will play on the ship are: ASTA KASK, MIMIKRY, The BABOON SHOW, DE LYCKLIGA KOMPISARNA, GAMLA PENGAR, MASSGRAV, SIR REG, TWIN PIGS, HYRDA KNEKTAR, ALLVARET, SJU SVÅRA ÅR etc.
Next punk cruise will happen on May 27-28, 2021, and NO FUN AT ALL will play there instead.
More details and links here: facebook.com/CloseUpMagazine
TYGERS OF PAN TANG PARTS WAYS WITH GUITARIST MICKY CRYSTAL
Micky Crystal, guitarist for British hard rock/heavy metal veterans TYGERS OF PAN TANG, has decided to leave the band after 7 years.
tygersofpantang.com
APRIL 21, 2020
BON JOVI CANCEL SUMMER TOUR
BON JOVI has canceled its summer 2020 tour due to the COVID-19 crisis.
More Info: bonjovi.com
SWEDEN ROCK FESTIVAL 2020 IS CANCELED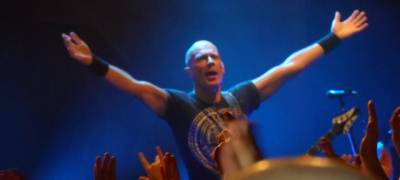 Sweden Rock Festival in Sölvesborg, Sweden has been canceled. They aim at a new festival in 2021 instead.
Read more: swedenrock.com
NEW ALBUM WITH NIGHT IN SEPTEMBER
Swedish hard rock band NIGHT will release their 4th album, "High Tides - Distant Skies", on September 11 via The Sign Records.
The first single, "Under The Moonlight Sky", will be released on Friday, April 24.
nightband.bandcamp.com &nsbp; thesignrecords.com
NEW ALBUM WITH RÅTTORNA ON SATURDAY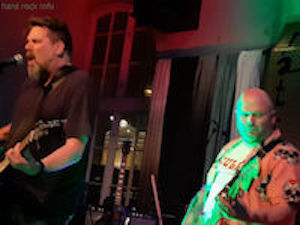 Local (Borås, Sweden) punk rock band RÅTTORNA will after something like 40 years finally release their first album, "Utan Titel". They plan to have it released on digital platforms on Saturday, April 25. It will also be released on vinyl LP, but due to Corona it might take a few weeks.
hemifran.com/artist/Råttorna facebook.com/15minuter
APRIL 20, 2020
BLUES PILLS POSTPONE NEW ALBUM INDEFINITELY
Unfortunately, the upcoming BLUES PILLS album, "Holy Moly!", will not be released as planned on June 19. Together, the band, its management and label have decided to postpone the album indefinitely.
bluespills.com nuclearblast.de
RATT SINGER STEPHEN PEARCY TO RELEASE NEW SOLO ALBUM NEXT YEAR
RATT singer Stephen Pearcy will release his 6th solo album in 2021 via his own label Top Fuel Records. The LP is currently being written and recorded by Pearcy and his longtime guitarist and collaborator, Erik Ferentinos.
facebook.com/SEPearcy/posts/3310611058968598
SLIPKNOT ANNOUNCES 2021 EDITION OF KNOTFEST JAPAN
SLIPKNOT has announced the 2021 edition of Knotfest Japan.
Last month, SLIPKNOT was forced to postpone its Asian tour, including the band's appearance at Knotfest Japan, due to the coronavirus pandemic that is sweeping the globe.
Next year's Knotfest Japan will be held on January 10-11, 2021. The lineup for the original "Roadshow" show date remains the same as the scrapped 2020 edition, but TRIVIUM will no longer perform at the event due to scheduling matters. The Day 1 "Roadshow" date and Day 2 "Festival" date have also been swapped.
Tickets for the 2020 festival will be honored for the new dates. Refunds will be available between April 21 and May 20.
Tickets and more info at: knotfestjapan.com
APRIL 19, 2020
LIVE DVD/CD WITH DEE SNIDER TO ARRIVE THIS SUMMER


Dee Snider has confirmed that his new live DVD and CD will arrive this summer. The set, which may end up being called "For The Love Of Metal Live", was recorded during the touring cycle for his latest solo album, "For The Love Of Metal".
deesnider.com
NEW 7" WITH TOTALITÄR
Swedish hardcore/punk legends TOTALITÄR are to release a 7" on Fight For Your Mind, with 5 old songs with the record going to press in May.
Yes, these 5 tracks will not consist of any unreleased material. There will only be re-recordings and alternate mixes.
This will not be the only TOTALITÄR vinyl released this year, as Prank Records are due to release a re-issue of the LP "Sin Egen Motståndare" and the split with DROPDEAD.
APRIL 18, 2020
OZZY DONATES TOUR MERCHANDISE PROCEEDS TO KEEP MEMORY ALIVE
It's April, and we are halfway through Parkinson's Awareness Month, an effort designed to focus on education about the disease.
Ozzy Osbourne, who revealed his own Parkinson's diagnosis in January, is donating a portion of proceeds from his tour merchandise all month to Keep Memory Alive to support enhanced treatment and ultimately cures for patients and their families suffering from neurocognitive disorders, including Parkinson's disease.
Fans can help from home by going to this location to show their support.
MORBID ANGEL TO RE-RELEASE "Altars Of Madness"
On May 29, Earache Records will release "Altars Of Madness: Ultimate Edition" from Florida death metal veterans MORBID ANGEL. This essential reissue features not only the original classic album, but a second disc of "Juvenilia", recorded live at Rock City November 1989 during the "Grindcrusher" tour with NAPALM DEATH, CARCASS and BOLT THROWER. "Altars Of Madness" has been recreated using full dynamic range mastering, pressed from the original master tapes giving the listener a more aggressive and dynamic audio experience.
This "Ultimate Edition" digipak includes new 2020 artwork, as well as the fan-favourite CD bonus track "Lord of All Fevers & Plague" in full dynamic range for the very first time. The release also marks the very first time that the blistering live set has ever been available on CD.
Pre-order: webstore.earache.com/morbid-angel
morbidangel.com
APRIL 17, 2020
999 TO RELEASE FIRST NEW ALBUM IN 13 YEARS
UK punk vets 999 have been going strong since 1977 with just a few short hiatuses in between, and they have still got 3/4 of the original lineup intact (and their other member, bassist Arturo Bassick, has now been in the band for 27 years).
They are now set to release a new album - their first in 13 years - "Bish! Bash! Bosh!" on April 24 via Cleopatra Records.
You can now check out the track "Crazy Tuesday World": brooklynvegan.com/uk-punk-vets-999-releasing-first-album-in-13-years-stream-a-track/?fbclid=IwAR2Ao_vzmkRrn8WQnpwMttm8GzEZ7XwWUhpl8h3MVqZjuLXcDsVFQjwJuM4
Pre-order the album: cleorecs.com/store/?s=999+bish%21+bash%21+bosh%21&post_type=product
NEW SINGLE WITH THUNDERMOTHER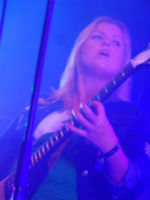 Swedish hard rock n roll women THUNDERMOTHER release a new single, "Driving In Style", today. The song is taken from their upcoming album "Heat Wave", which will be released on July 31 via AFM Records.
Also, the band's show at Pumphuset in Borås, Sweden, that was supposed to take place on May 2, will now happen on August 22 instead.
Check out the single: youtu.be/gyL8pHR2UPk
For upcoming tour dates, try 1 of these: thundermother.com afm-records.de
DESTRUCTION TO RELEASE NEW LIVE ALBUM
German thrash veterans DESTRUCTION will release a new live album, "Born To Thrash - Live In Germany", digitally on May 8. CD and vinyl will be released on July 17 via Nuclear Blast.
The show was recorded at the Party.San Metal Open Air festival last year.
destruction.de nuclearblast.de
NEW COLLECTION WITH WHITESNAKE IN JUNE
WHITESNAKE will bring together some of its hardest-hitting songs of its multi-platinum career on "The Rock Album", a new collection that features revisited, remixed and remastered versions of the group's best rock songs. The album is the first release in the band's "Red, White And Blue" trilogy, a series of fresh, new collections organized by musical themes that will include: "Love Songs" (red), "The Rock Album" (white) and "The Blues Album" (blue).
"The Rock Album" will be available on June 19 on CD and as a double-LP set pressed on 180-gram, white vinyl and is available for pre-order now. The music also will be available through digital and streaming services. The collection features the debut of "Always The Same", a previously unreleased song that was recorded during the 2019 sessions for "Flesh & Blood". The band also released the song on its YouTube channel.
whitesnake.com
THE RODS SIGNS WITH RUBICON RECORDS IN JAPAN
American heavy metal band The RODS have signed to Rubicon Records in Japan for the release of their latest album, "Brotherhood of Metal".
You can order the album here: rubicon-music.com/archives/4769
The group have also released a new video for the track "1982", which is taken from the new album.
Check out the video here: youtu.be/h7eZ6_hmUrw
therods.com
APRIL 16, 2020
NO WACKEN OPEN AIR, ROCK AM RING, ROCK IM PARK AND BANG YOUR HEAD THIS SUMMER
Yesterday (April 15) the German government decided that due to the Coronavirus pandemic, no mass gatherings will be allowed until August 31. This means that there will be no Wacken Open Air, Rock am Ring, Rock im Park or Bang Your Head festivals this year.
wacken.com rock-am-ring.com rock-im-park.com bang-your-head.de
TYGERS OF PAN TANG ANNOUNCE RESCHEDULED ITALIAN DATES
British hard rock/heavy metal veterans TYGERS OF PAN TANG have announced new dates for their shows in Italy. And these dates are:
Oct. 15 - Roma, Traffic Club
Oct. 16 - Paderno Dugnano, Slaughter Club
Oct. 17 - Bologna, Alchemica Club
tygersofpantang.com
DOWNLOAD FESTIVAL BECOME VIRTUAL FESTIVAL
U.K.'s Download festival - which was canceled this year due to the coronavirus pandemic - will be transformed into a "virtual festival".
The 2020 edition of Download was set to take place on June 12-14 at Castle Donington, with headlining performances by IRON MAIDEN, KISS and SYSTEM OF A DOWN.
Saying they "didn't want to miss out on the biggest weekend in rock", the festival organizers will now stream music, interviews and previously unseen performances on those dates instead.
They explained in a statement: "We'll have three daily shows with a mix of music, special interviews, unseen performances, exclusive footage, interactive content and loads more. The shows will be broadcast across the Friday, Saturday and Sunday - recreating the best weekend of the summer in the safety and comfort of your own home".
"The full line up is still to be announced, but we'll be showcasing some of the incredible acts that were due to play Download 2020".
downloadfestival.co.uk
DROPKICK MURPHYS AND RANCID POSTPONE U.S. TOUR
DROPKICK MURPHYS and RANCID have announced the postponement -due to the current health crisis - of their co-headlining "Boston to Berkeley 2" tour run that was set to begin in May.
The bands have released statements in which they say they have been working to reschedule the tour and to hold on to purchased tickets as they will be valid for the new dates.
Check out each band's statement: instagram.com/dropkickmurphys instagram.com/rancid
APRIL 15, 2020
AEROSMITH POSTPONES LAS VEGAS CONCERTS
AEROSMITH's "Deuces Are Wild" Las Vegas residency performances scheduled for May 20 through June 4 at the Park Theater are being rescheduled in the wake of the coronavirus pandemic that is sweeping the globe.
Guests are advised to hold on to their tickets as they will be honored for the rescheduled dates, and those details will be sent out as soon as possible.
aerosmith.com
APRIL 14, 2020
JACK RUSSELL'S GREAT WHITE TO RELEASE "Once Bitten Acoustic Bytes"
Former GREAT WHITE and current JACK RUSSELL'S GREAT WHITE frontman Jack Russell will release a very special acoustic album revisiting GREAT WHITE's 1987 album "Once Bitten". Aided by the likes of guitarist Robby Lochner (who also produced and mixed the album), longtime GREAT WHITE bassist Tony Montana (now on guitar), bassist Dan McNay and drummer Dicki Fliszer, these songs have been stripped to their emotional core, spotlighting the intensely passionate story at the heart of each song.
"Once Bitten Acoustic Bytes" will be available everywhere starting May 1 on digital as well as CD and a limited-edition blue vinyl LP from Deadline Music, a division of Cleopatra Records, Inc.
officialgreatwhite.com cleorecs.com/store/product-category/record-label/deadline
APRIL 13, 2020
RELEASE OF NEW ALBUM WITH THE HEADLINES POSTPONED
Due to the corona lock down in most countries, Metalville have decided to postpone the release of the new album, "Warpaint", with Swedish punk rockers The HEADLINES. The new date is May 22.
You can pre-order the album here: flying-dolphin-administration.lnk.to/warpaint
facebook.com/TheHeadlinesSWE
APRIL 10, 2020
IGGY POP TO RELEASE 7-CD BOX SET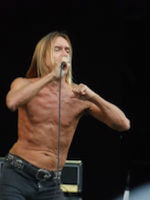 A 7-CD box set "The Bowie Years" exploring Iggy Pop's Berlin-era albums is today announced for release on May 29 via UMe. The box set features remastered versions of "The Idiot", "Lust For Life", the live album "TV Eye" and rare outtakes, alternate mixes and a 40-page book. "Lust For Life" and "The Idiot" will also be released as standalone 2-CD deluxe editions with bonus live CDs on the same date.
There are also 3 discs of live recordings from March 1977 officially released for the first time - "Live At The Rainbow Theatre, London", "Live At The Agora, Cleveland" and "Live At Mantra Studio, Chicago".
umgcatalog.com iggypop.com
DIFEAR TO RE-RELEASE "Soul Scars" ON VINYL
Swedish d-beat hardcore/punks DISFEAR's classic album "Soul Scars" turn 25 this year, and they will celebrate this with a repress of the album on vinyl, which will be released on May 8 via La Familia Releases, Havoc Records and Punkdistro.de. Relapse Records will also release the album digitally.
facebook.com/Disfear facebook.com/LaFamiliaReleases havocrecords.com punkdistro.de relapse.com
APRIL 9, 2020
STEVE RILEY's L.A. GUNS REVEAL TITLE OF NEW ALBUM
Steve Riley's version of L.A. GUNS has set "Renegades" as the title of its debut album, due later in the year via Golden Robot Records. The disc's first single, "Crawl", will arrive on April 20.
APRIL 8, 2020
CHERIE CURRIE RETURNS WITH STAR-STUDDED SOLO ALBUM
Former The RUNAWAYS singer Cherie Currie has set an April 28 digital release date for "Blvds Of Splendor", her latest solo project, via Blackheart Records. The album features guest collaborations with Billy Corgan of SMASHING PUMPKINS, Slash and Duff McKagan from GUNS N' ROSES, as well as Juliette Lewis (actor and JULIETTE AND THE LICKS), Brody Dalle (The DISTILLERS), The VERONICAS and ex-GUNS N' ROSES and VELVET REVOLVER drummer Matt Sorum, who also produced the set.
"Blvds Of Splendor" was released on 180-gram translucent red vinyl for Record Store Day in 2019 with a limited run of 3000 copies. This will be the first time the album is available worldwide digitally for the fans. The digital release features 3 bonus tracks (including a remake of The RUNAWAYS classic "Queens Of Noise" featuring Brody Dalle, The VERONICAS, Juliette Lewis and Matt Sorum paying homage to late RUNAWAYS drummer Sandy West) that were not included on the Record Store Day vinyl release.
Pre-save here: presave.io/t/cheriecurrie
"Rolling Stone Life And Death Of Brian Jones" TO RECEIVE DVD RELEASE
Dudeski/Chip Baker Films will release "Rolling Stone Life And Death Of Brian Jones", on June 12 on DVD by MVD Music Video Distribution. The Danny Garcia film will be available through the following streaming services: Amazon, Dish Network, Films Media Group, Google Play, Night Flight, Sling, Xbox and Vimeo.
"Rolling Stone Life And Death Of Brian Jones" is the first documentary about the founder and original leader of ROLLING STONES.
The DVD package will include a film poster with many extras including 57 minutes of deleted scenes, exclusive behind-the-scenes bonus footage, a Scott Jones extra featurette and the films official trailer (which you can see here: youtu.be/E96ZOaesGoQ)
More info: mvdshop.com/products/rolling-stone-life-and-death-of-brian-jones-dvd
HENRY ROLLINS LAUNCHES ONLINE RADIO SHOW
Punk rock icon Henry Rollins has launched "The Cool Quarantine", an online radio show for KCRW. The first episode, which went live Tuesday morning, includes "live bootlegs of The CRAMPS recorded by Ian MacKaye, a story about the time Henry and Ian saw LED ZEPPELIN in 1977 (plus a bootleg recording from that performance), audio from original JOY DIVISION album pressings, stories about the early days of BLACK FLAG and Dischord Records", and more, according to KCRW's press announcement.
kcrw.com/music/shows/music-special/henry-rollins-radio-longform-joy-division-ian-mackaye
APRIL 7, 2020
NEW SINGLE WITH DEAD LORD NEXT MONTH


Swedish hard rockers DEAD LORD will release a new 7" vinyl singel, "Distance Over Time", on May 15 via Century Media Records. On the b-side you will find a live version of "They!". The single will also be available on digital platforms.
"Distance Over Time" is the first track from their upcoming 4th studio album, which will be released in August. More details about the new album, as well as tour dates, will be revealed soon..
Pre-order the single here: deadlordofficial.lnk.to/DistanceOverTime
deadlord.com centurymedia.com
ROCKLAHOMA FESTIVAL HAS BEEN CANCELED
This year's edition of the Rocklahoma festival has been canceled due to the coronavirus pandemic that is sweeping the globe. The event, which was scheduled to take place May 22-24, is expected to return next year.
More info: rocklahoma.com
THE DAMNED LAUNCH THE DAMNED SHOW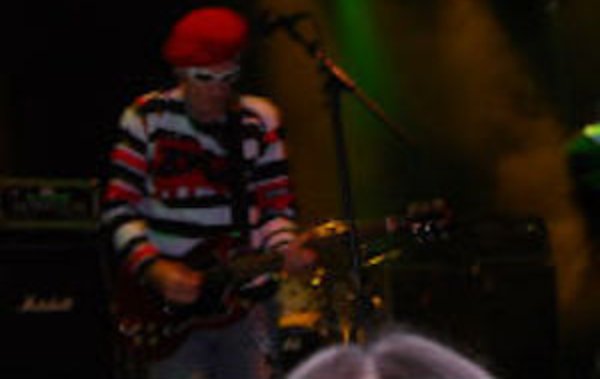 British punk rock legends The DAMNED are going to produce a limited run Internet show during the Covid-19 quarantine, called "The Damned Show". The band says it will include interviews, live video, music videos, editorial bits, and other random video. They will issue an episode every week while the quarantine is in effect, and it debuts on Wednesday (April 8) via The DAMNED's social media channels.
Watch a trailer: twitter.com/damnedtwits/status/1247525800003244032
officialdamned.com
CIRCLE JERKS ANNOUNCE RESCHEDULED TEXAS DATES
All shows in Texas with American punks CIRCLE JERKS (originally scheduled for June) have been rescheduled for January 2021. All tickets will be honored for the new dates, which are:
Jan. 27 - Mohawk, Austin
Jan. 29 - White Oak Music Hall, Houston
Jan. 30 - Paper Tiger, San Antonio
Jan. 31 - Granada Theater, Dallas
Support acts at these shows will be ADOLESCENTS and NEGATIVE APPROACH.
The U.S. shows on June 23-28 will also be rescheduled.
facebook.com/circlejerksband
APRIL 6, 2020
IRON MAIDEN CANCEL JAPANESE TOUR
IRON MAIDEN has been forced to cancel its previously announced Japanese tour due to the coronavirus pandemic that is sweeping the globe.
ironmaiden.com
THE QUIREBOYS RE-RECORDING DEBUT ALBUM
British rock n roll veterans The QUIREBOYS celebrate the 30-year anniversary of their first album, "A Bit Of What You Fancy", by re-recording the whole album.
The CD will be released on July 1, and will also feature 2 live tracks. The LP will for some reason not be released until September 1.
You can pre-order both here: offyerrocka.com/product-category/artists/the-quireboys/?fbclid=IwAR113OCeJlWtRac3_X-4dqi_iljsMxcWWD9hGMQCiWapFBczO0AoPsB0fAY
quireboys.com
PUNK ROCK BOWLING POSTPONED UNTIL NEXT YEAR
Punk Rock Bowling have announced that they are postponing the festival until May 2021 as a safety measure against the spread of COVID-19. The new dates are May 28-31, 2021. Any tickets and passes will still be valid for the new dates. Refunds will also be available.
More info: punkrockbowling.com
APRIL 5, 2020
NEW BAND WITH MEMBERS FROM DOOM AND ANTI CIMEX
VENGEANCE BY PROXY is a new band from Sweden, featuring members from DOOM, ANTI CIMEX, SUICIDE SYNDICATE and AGGRENATION. They describe their music as "Scandi D-beat hardcore mixed with over the top rock and roll", and "the bastard child of THIN LIZZY and DISCHARGE".
Their self titled debut LP will be released this summer through Profane Existance.
More info here: profaneexistence.bandcamp.com/album/vengeance-by-proxy-self-titled-lp?fbclid=IwAR0Gn0Z4DSHdxgbfvSJx-gW-H2cGQQWV3p6TQnV1bX8pGHR8ilDo6cML2h8
BIOGRAPHY OF THE WHO BASSIST JOHN ENTWISTLE
On April 7, Hachette Books will release British writer Paul Rees's new book, "The Ox: The Authorized Biography Of John Entwistle". The book is described by the publisher as "the definitive, no-holds-barred biography of John Entwistle, THE WHO's legendary bass guitarist."
You can read a book excerpt at: hachettebooks.com/titles/paul-rees/the-ox/9780306922879/#module-whats-inside
APRIL 4, 2020
HORISONT CANCEL EUROPEAN TOUR


Swedish hard rockers HORISONT have, for obvious reasons, been forced to cancel their European tour, which was supposed to take place in May.
horisontmusic.com
PHIL CAMPBELL AND THE BASTARD SONS ANNOUNCES EUROPEAN TOUR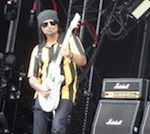 PHIL CAMPBELL AND THE BASTARD SONS - with MOTÖRHEAD guitarist Phil Campbell - will do some shows in Finland, Sweden, Norway, Denmark and Germany in September and October. Tickets are on sale now, and the dates are as follows:
Sept 22 - Olympia Korteli, Tampere, Finland
Sept 23 - On The Rocks, Helsinki, Finland
Sept 25 - The Crypt, Linköping, Sweden
Sept 26 - Slaktkyrkan, Stockholm, Sweden
Sept 27 - John Dee, Oslo, Norway
Sept 29 - Valand, Gothenburg, Sweden
Sept 30 - Godset, Kolding, Denmark
Oct 01 - Kubana, Siegburg, Germany
Oct 02 - Monster Festival, Geiselwind, Germany
philcampbell.net
KERRANG TO SUSPEND PUBLICATION FOR 3 MONTHS
Due to the dismal state of the print industry, and due to the worsening of that by the COVID-19 virus, Kerrang! magazine will suspend publication for 3 months in order to recoup financially. They expect to resume in July.
kerrang.com
APRIL 3, 2020
NEW ALBUM WITH PRIMAL FEAR IN JULY
German heavy metal band PRIMAL FEAR have set "Metal Commando" as the title of their 13th studio album, which will be released on July 17 via Nuclear Blast.
primalfear.de nuclearblast.de
NEW ALBUM WITH VAMPIRE IN JUNE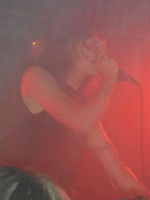 Swedish death metallers VAMPIRE will release a new album, called "Rex", on June 19 through Century Media Records.
facebook.com/vampiretheband centurymedia.com
NEW SINGLE WITH ECLIPSE
Swedish melodic hard rockers ECLIPSE has released a new single, "Driving One Of Your Cars", which is a cover by Swedish singer/songwriter Lisa Miskovsky, who had a hit here in Sweden with the song in 2001.
Listen or download here: orcd.co/drivingcars
Check out the video here: youtu.be/KWD4m6AFEsg
eclipsemania.com
DEEP PURPLE's NEW ALBUM PUSHED BACK TO AUGUST
The release date of the new DEEP PURPLE album, "Whoosh!", has been pushed back to August from the previously announced June 12 (via earMUSIC).
The decision to delay the LP's release was announced by singer Ian Gillan in a social media post, which you can read here: facebook.com/officialdeeppurple/posts/1641267352689077
TESTAMENT BASSIST STEVE DiGIORGIO HAVE CORONA
TESTAMENT bassist Steve DiGiorgio has tested positive for COVID-19.
APRIL 2, 2020
CRYSTAL EYES RELEASE DEMO COLLECTION


Swedish heavy metal band CRYSTAL EYES has released "Gallery Of Demos" for streaming and download through Spotify, Google Play, iTunes etc.
"Gallery Of Demos" is a collection of their 4 official demo tapes from 1994-1998. This collection was previously released in 1998 as a self made CD sold exclusively by the band, but has been out of print for many years. At this time there are no plans of reprinting the CD or the cassettes, so it will only be available in digital form.
crystaleyes.net