Follow Hard Rock Info on Facebook!
NEWS
OCT. 27, 2020
NEW ALBUM WITH ROYAL HUNT IN DECEMBER
Hard rockers ROYAL HUNT will release their 15th studio album, "Dystopia", on December 9 in Japan and South East Asia via King Records, and on December 18 in Europe, North and South America via NorthPoint Productions.
It will be a concept album, which will also have guest vocalists such as Mats Levén (CANDLEMASS, TSO, SKYBLOOD, TREAT, Yngwie Malmsteen), Mark Boals (Yngwie Malmsteen, RING OF FIRE), Henrik Brockman (ROYAL HUNT, EVIL MASQUERADE, N'Tribe), Kenny Lubcke (NARITA, ZOSER MEZ) and Alexandra Andersen (ROYAL HUNT, JSP).
royalhunt.com northpoint-productions.com
NEW ALBUM WITH ASPHYX IN JANUARY
Dutch doom/death metal veterans ASPHYX will finally release their 10th studio album, "Necroceros", on January 22, 2021 via Century Media Records.
asphyx.nl centurymedia.com
OCT. 26, 2020
THE DESTRUCTORS TO REUNITE FOR REBELLION FESTIVAL
It looks like UK punks The DESTRUCTORS are going to reunite as The DESTRUCTORS '82. They have been confirmed for next summer's Rebellion Festival at Winter Gardens in Blackpool, England anyway.
The festival happens on August 5-8, 2021, and among the confirmed acts are: BAD RELIGION, COCK SPARRER, STIFF LITTLE FINGERS, SHAM 69, CIRCLE JERKS, Henry Rollins, The EXPLOITED, The UNDERTONES, COCKNEY REJECTS, Steve Ignorant plays CRASS, ANGELIC UPSTARTS, DISCHARGE, The BOYS, ANTI NOWHERE LEAGUE, CONFLICT, Doyle, CHELSEA, M.D.M. etc. etc.
Full lineup and tickets at: rebellionfestivals.com
TOY DOLLS, MILLENCOLIN AND ASTA KASK CONFIRMED FOR CLOSE-UP BÅTEN IN MAY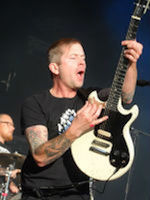 Close-Up Båten will have another punk cruise on the Baltic Sea in May. Confirmed bands are: The TOY DOLLS, MILLENCOLIN, ASTA KASK, TRUBBEL, CHARTA 77, WOLFBRIGADE, BESSERBITCH, GATUPLAN and BORGERLIG BEGRAVNING.
The ship will sail from Stockholm, Sweden to Åbo/Turku, Finland and back on May 27-28, 2021.
The punk boat that was going to sail in May this year has been postponed to October 2021. There will also be a metal cruise in March 2021.
Tickets: tallinksilja.se/close-uppunk
More info: facebook.com/CloseUpMagazine
OCT. 25, 2020
ACID BLOOD TO RE-RELEASE DEBUT ALBUM IN USA
Northern Swedish punk band ACID BLOOD will have their self titled debut album re-released in U.S.A. on CD, with 2 bonus tracks from their first EP. It will be a limited edition, which will be released on November 6 via Dead Beat Records.
shop.dead-beat-records.com facebook.com/acidbloodumea
OCT. 24, 2020
NEW SINGLE WITH BUTCHER BABIES NEXT WEEK
BUTCHER BABIES will release a new single, "Bottom Of A Bottle", on October 30. The song will be the first taste of the metal band's forthcoming 4th studio album, tentatively due in early 2021 via an as-yet-undisclosed record label.
twitter.com/ButcherBabies
DARK TRANQUILLITY CANCEL NORTH AMERICAN TOUR
Swedish melodic death metal veterans DARK TRANQUILLITY has officially cancelled their North American tour with OBSCURA and NAILED TO OBSCURITY, which was supposed to happen now.
DARK TRANQUILLITY is working on new dates for North America.
darktranquillity.com
OCT. 23, 2020
NIGHTRAGE ANNOUNCE RELEASE DATE FOR "Demo 2000"
Greek/Swedish melodic death metallers NIGHTRAGE celebrate their 20-year anniversary this year by releasing their previously unreleased "Demo 2000", which as the title says was recorded in 2000 by the 2 guitarists Marios Iliopoulos (still in the band) and Gus G (FIREWIND, ex-Ozzy Osbourne, DREAM EVIL).
"Demo 2000" will be released on my birthday, December 4 via Despotz Records. And you can now pre-order it here: despotz.bigcartel.com/artist/nightrage
NIGHTRAGE is currently recording a brand new album, which will be released next year.
nightrage.com despotz.se
ICED EARTH TO RELEASE 30th-ANNIVERSARY EDITION OF DEBUT ALBUM
The 30th-anniversary edition of ICED EARTH's self titled debut album will arrive on December 18 via Century Media Records. The new version of the 1990 LP features a remix by Chris "Zeuss" Harris, who previously worked with ICED EARTH on the group's latest effort, 2017's "Incorruptible", and brand new artwork.
icedearth.com centurymedia.com
STRYPER's OZ FOX SUFFERS MASSIVE SEIZURE
STRYPER guitarist Oz Fox was rushed to hospital Thursday night (Oct. 22) after suffering a massive seizure.
Fox is scheduled to undergo brain surgery next month to treat the tumors that were found in his head - one by his ear and the other in the back of his brain - when he suffered his first seizure in August 2018 while performing with SIN CITY SINNERS at Harrah's in Las Vegas.
facebook.com/sirozfox
OCT. 22, 2020
SINGLES BOX SET WITH BUZZCOCKS IN JANUARY
British pop punk legends BUZZCOCKS are pleased to announce a new 7" box-set containing the 12 singles the band released for United Artists between 1977 and 1980. Titled "COMPLETE UA SINGLES 1977-1980", the box will be released on January 15, 2021.
Pre-order here: smarturl.it/Buzzcocks7sBoxset
buzzcocks.com
OZZY RESCHEDULE UK/EURO TOUR WITH JUDAS PRIEST
Ozzy Osbourne has once again rescheduled the UK/European tour with JUDAS PRIEST. The tour will now happen in early 2022.
Full details and new tour dates at: bit.ly/OzzyJP22
ozzy.com judaspriest.com
OCT. 21, 2020
ORIGINAL LINEUP OF THE DAMNED TO REUNITE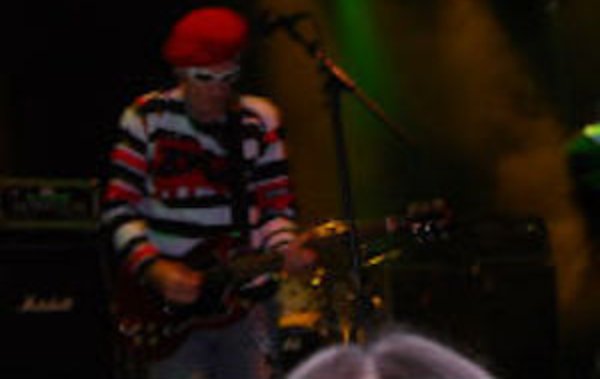 The original lineup of British punk rock legends The DAMNED will reunite for a UK tour in 2021.
Founding members Dave Vanian, Rat Scabies, Captain Sensible and Brian James will play 4 shows next July, and tickets are on sale this Friday, October 23 at: aegp.uk/Damned2021Tour
The exclusive dates are:
July 9 - Eventim Apollo, London
July 16 - O2 Academy, Birmingham
July 17 - O2 Academy, Glasgow
July 18 - O2 Apollo, Manchester
officialdamned.com
PUTERAEON ANNOUNCE NEW DATES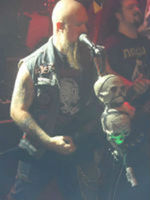 Swedish death metallers PUTERAEON have announced some new tour dates in Sweden and Denmark. These dates are:
Nov. 21, 2020 - Bomber Bar, Motala, SE
Jan. 16, 2021 - Beta, Copenhagen, DK
Feb. 25, 2021 - Plan B, Malmö, SE
Feb. 26, 2021 - Valand, Göteborg, SE
Feb. 27, 2021 - Slaktkyrkan, Stockholm, SE
A new album, "The Cthulhian Pulse, Call From The Dead City", will be released on November 13 via Emanzipation Productions.
puteraeon.com emanzipation.dk
SUPERGROUP WITH MEMBERS FROM THE 69 EYES, HEADCAT, THE DAMNED AND NEKROMANTIX
Danny B. Harvey (HEADCAT) and Jyrki 69 (The 69 EYES) have teamed up with Rat Scabies (The DAMNED) and Kim Nekroman (NEKROMANTIX) for their rockabilly supergroup The 69 CATS.
The band was originally formed in 2013 by Jyrki and Danny, and they released their debut album, "Transylvanian Tapes". But now the band return with 2 new members, Rat Scabies and Kim Nekroman.
Their first single with the new lineup, "Hollywood's Bleeding" (originally performed by pop artist Post Malone), can be heard here: orcd.co/the_69_cats_hollywoods_bleedin, and seen here: youtu.be/72jleR9OYxc
The song is taken from an upcoming album, titled "Seven Year Itch", that will be released in early 2021 via Cleopatra Records.
ANTHRAX WHISKEY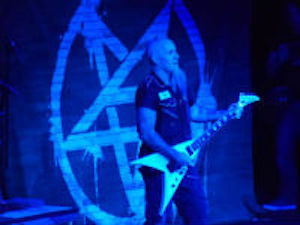 ANTHRAX release a Limited Edition Double Cask Rye Whiskey, called "Evil Twin I". There will be a "Evil Twin II" in the future.
"Evil Twin I" is limited to 238 numbered bottles, and can be ordered here: mashandgrape.com
anthrax.com
GHOST WILL ENTER THE STUDIO IN JANUARY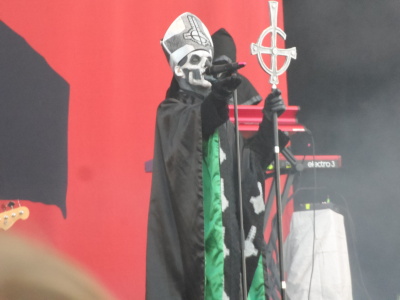 It seems like the information that the Swedish rock band GHOST was going to release a new album this winter was not correct. However, frontman Papa Erimitus (real name Tobias Forge) is currently writing and doing pre-production for GHOST's fifth album. He plan to start recording the album in January, and release it after the summer 2021. The release will be followed by a tour.
OCT. 20, 2020
THUNDERMOTHER ANNOUNCE SPANISH DATES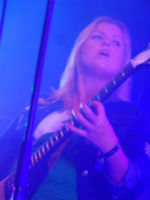 Swedish hard rockers THUNDERMOTHER are going to Spain in September 2021. They will do the following 4 shows there:
Sept. 15 - Razzmatazz 3, Barcelona
Sept. 16 - Loco Club, Valencia
Sept. 17 - Rockville, Madrid
Sept. 18 - Stage LIve, Bilbao
More tour dates at: thundermother.com
PAIN ANNOUNCE FINNISH SHOWS
Swedish metal band PAIN will do 3 shows in Finland in March 2021. The dates are:
March 26 - Lutakko, Jyväskylä
March 27 - Olympia, Tampere
March 28 - Tavastia Klubi, Helsinki
painworldwide.com
OCT. 19, 2020
NEW JANIS JOPLIN BOOK DUE IN MARCH
Genesis Publications and the Janis Joplin estate present Janis Joplin's personal scrapbook in a new limited-edition book, "Janis Joplin: Days & Summers - Scrapbook 1966-68". The book will ship worldwide in March 2021.
Limited to only 2,000 copies worldwide, each book in the "Days & Summers" edition is hand-numbered, estate-stamped with Janis Joplin's signature, and hand-signed by her BIG BROTHER bandmates Peter Albin and Dave Getz, JEFFERSON AIRPLANE's Jorma Kaukonen, and Janis's siblings, Laura Joplin and Michael Joplin.
For more information and for orders, go to: janisjoplinbook.com
TOTO ANNOUNCE NEW LINEUP
Steve Lukather and Joseph Williams has announced the formation of a new band, which will continue to tour as TOTO. The new band plan concerts across North America, Europe, Asia, Australia and New Zealand.
Joining Lukather and Williams for this next chapter are bassist John Pierce (HUEY LEWIS AND THE NEWS), drummer Robert "Sput" Searight (GHOST-NOTE, SNARKY PUPPY), and keyboardist/background vocalist Steve Maggiora (Elvis, MOMS MABELY). Keyboardist Dominique "Xavier" Taplin (Prince, GHOST-NOTE) and multi-instrumentalist/vocalist Warren Ham (Ringo Starr) have segued over continuing their tenure in the ensemble alongside Lukather and Williams. This marks the 15th incarnation of the TOTO lineup in consideration of band members or sidemen who joined or exited.
totoofficial.com
PRETTY MAIDS SINGER RONNIE ATKINS REVEALS CANCER HAS RETURNED
PRETTY MAIDS singer Ronnie Atkins has taken to social media to inform his fans that his cancer has returned.
The 55-year-old Danish musician was diagnosed back with lung cancer last year and underwent at least 33 radiation and 4 chemotherapy treatments last fall before being declared cancer-free.
Now the cancer has spread, and he has been diagnosed with stage 4 cancer, which in principle means incurable.
Read Ronnie's own statement here: facebook.com/RonnieAtkinsOfficial
NEW ALBUM WITH INCEST BROTHERS
Reunited Swedish punk rock band INCEST BROTHERS will release a new album, "Hotet Mot Vår Säkerhet", on October 31. It will be available on vinyl in 3 colors.
Pre-order and more info: facebook.com/IncestBrothers
OCT. 17, 2020
Y&T ANNOUNCE SPANISH DATES
American hard rock veterans Y&T will celebrate the 40th anniversary of their third album, "Earthshaker", in 2021 with 3 dates in Spain. These dates are as follows:
Sept. 22 - Sala Mon, Madrid
Sept. 23 - Teatro Juan Bravo, Segovia
Sept. 24 - Razzmatazz 2, Barcelona
yandtrocks.com
NEW EP WITH REFUSED IN NOVEMBER
REFUSED have announced that they will be releasing a new EP, called "The Malignant Fire", on November 20 via Spinefarm Records and Search and Destroy Records.
The first single, called "Born On The Outs", is available here: youtu.be/2S6diE2iOf0
OCT. 16, 2020
UK/EUROPEAN TOUR WITH OZZY AND JUDAS PRIEST POSTPONED TO 2022
Due to the ongoing issues with COVID-19 the Ozzy Osbourne/JUDAS PRIEST UK/European 2020 tour has had to be rescheduled to 2022. New dates will be announced soon..
ozzy.com judaspriest.com
LIVE ALBUM WITH PUTRID OFFAL IN NOVEMBER
Gore death/grinders PUTRID OFFAL will release "Live at Hellfest" as digital audio and video on November 13 via XenoKorp.
The show was recorded at Hellfest in 2017.
You can check out the first single, "Necrotic Mutilation", here: facebook.com/xenokorp
STATUS QUO CANCEL FRENCH DATES
Due to the French Government's announcement this week on night time curfews in major cities in France, STATUS QUO officially announce that the 3 French gigs scheduled for November have been cancelled. Ticket holders should apply for refunds at the point of purchase.
stausquo.co.uk
OCT. 15, 2020
KSMB RESCHEDULE TOUR DATES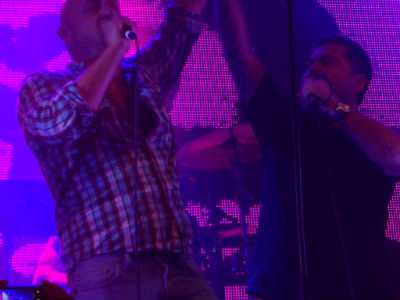 Swedish punk rock legends KSMB have been forced to postpone their shows in Malmö and Uppsala, Sweden due to you know what.
The new dates are:
Nov. 6, 2021 - Babel, Malmö
Nov. 26, 2021 - Katalin, Uppsala
The band will celebrate "40 years of vrålrock", which means that they will play all their songs from the "Bakverk" compilation, as well as the entire "Aktion" album.
facebook.com/ksmbofficiella
EX-AC/DC BASSIST PAUL MATTERS IS DEAD
Former AC/DC bassist Paul Matters has died. The news of his passing was revealed by his friend Rod Wescombe as well as AC/DC biographer Jesse Fink, author of the book "Bon: The Last Highway".
According to Wikipedia, Matters joined AC/DC in 1975 after the recording of the band's debut album, "High Voltage". Several weeks later, he was reportedly fired by AC/DC singer Bon Scott, and was replaced by Mark Evans.
Matters quit music after his departure from AC/DC in 1975 and sold his bass guitar.
OCT. 14, 2020
NEW ALBUM WITH BLOOD FROM THE SOUL IN NOVEMBER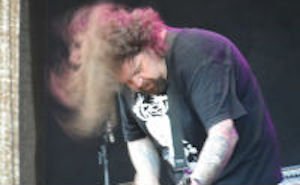 Supergroup BLOOD FROM THE SOUL - now made up of Shane Embury (NAPALM DEATH), Jacob Bannon (CONVERGE), Dirk Verbeuren (MEGADETH), and Jesper Liveröd (NASUM) - have announced that they will be releasing a new album, "DSM-5", on November 13 via Deathwish Records.
Check out the new song, "Debris of Dreams": youtu.be/5UnKQGuMors
TYGERS OF PAN TANG ANNOUNCE NEW GUITARIST
NWOBHM legends TYGERS OF PAN TANG have found a new guitarist: Francesco Marras.
He has previously worked as a session musician as well as pursuing his own career. He began his musical journey in 2001 with the Italian metal band SCREAMING SHADOWS, and has worked with a number of familiar names including BONFIRE and Harry Hess (who mastered the last 2 TYGERS albums).
tygersofpantang.com
OCT. 11, 2020
NEW ALBUM WITH GHOST IN THE WINTER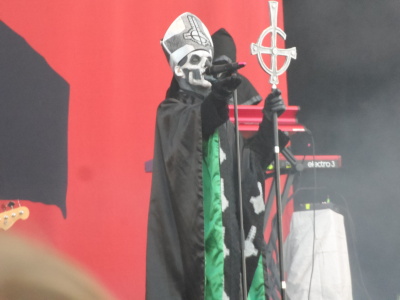 According to Swedish music magazine Gaffa, GHOST are going to release a new album during the winter. No title or release date has been announced yet.
OCT. 8, 2020
EX-W.A.S.P. GUITARIST CHRIS HOLMES TO RELEASE DOCUMENTARY AND NEW ALBUM
Former W.A.S.P. guitarist Chris Holmes has taken advantage of the period of non-live activity during the COVID-19 pandemic to offer you new projects. The end of 2020 will see the release of a DVD/Blu-ray documentary, to be followed by a new studio album in 2021.
Fans who participate in Holmes's Indiegogo campaign can make a donation in exchange for a consideration such as a CD or guitar picks. You can even acquire Chris's leather jacket with its personalized paint or see your name inscribed in the booklet for the new album. Along with the album, you'll be able to pre-order a collector's collection of never-before-seen photos embellished with Chris's thoughts to help you get to know him better. The book will be available in very limited quantities, numbered and signed by Chris himself.
KING DIAMOND IS WORKING ON NEW ALBUMS FROM BOTH MERCYFUL FATE AND KING DIAMOND
Danish heavy metal legend King Diamond has confirmed to Knotfest.com that he is hard at work not only on the new album from his namesake band, but the first LP in the 21st century from the reformed MERCYFUL FATE as well.
OCT. 7, 2020
AT THE GATES TO RECORD NEW ALBUM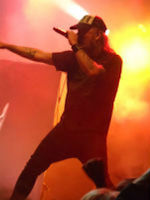 Swedish melodic death metal pioneers AT THE GATES will enter the studio in early November to begin recording their next album. They plan to release the album next spring.
atthegates.se
GREENDAY's BILLIE JOE ARMSTRONG TO RELEASE SOLO ALBUM
Billie Joe Armstrong of GREEN DAY has announced that he will be releasing a "No Fun Mondays" album. The album collects the cover songs that he has put out since COVID-19 lockdown began, and will be out November 27 via Reprise/Warner Records.
greenday.com
EDDIE VAN HALEN DEAD AT 65
Eddie Van Halen, the legendary guitarist and co-founder of VAN HALEN, has died after a long battle with cancer.
Eddie died at St. John's Hospital in Santa Monica on Tuesday, October 6. He was 65 years old.
van-halen.com
OCT. 6, 2020
NEW ALBUM WITH KICKIN VALENTINA IN JANUARY
North American high-energy rockers KICKIN VALENTINA will release their third album, "The Revenge of Rock", on January 22, 2021 via Mighty Music.
The first single, "Somebody New", will be released on October 30.
kickinvalentina.com mightymusic.dk
DIAMOND HEAD ANNOUNCE UK TOUR
NWOBHM legends DIAMOND HEAD are going on a UK tour next spring, with special guests ROCK GODDESS.
You can find all the dates here: facebook.com/DiamondHeadOfficial
WHITE STRIPES TO RELEASE "Greatest Hits" COLLECTION
American rock duo The WHITE STRIPES will release "Greatest Hits" on December 4, their first-ever official anthology.
Pre-order here: thewhitestripes.lnk.to/TWSGH
whitestripes.com
AC/DC REVEALS RELEASE DATE FOR NEW ALBUM
AC/DC will release its long-awaited new studio album, "PWR/UP", on November 13.
pwrup.acdc.com
OCT. 5, 2020
THUNDERMOTHER ANNOUNCE UK TOUR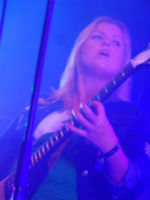 Swedish hard rockers THUNDERMOTHER have announced a UK tour in September/October 2021. Special guests are BETH BLADE and The BEAUTIFUL DISASTERS.
For dates and tickets, go to: facebook.com/thundermother
DESTRUCTION CANCEL EUROPEAN TOUR
German thrash veterans DESTRUCTION have been forced to cancel their "Thrash Alliance" European tour with WARBRINGER, CRISIX and ? (unreadable logo) due to Covid-19 restrictions.
Read more here: facebook.com/destruction
NEW SINGLE WITH AC/DC ON WEDNESDAY
AC/DC will release "Shot In The Dark", the first single from the band's long-awaited new album, on Wednesday, October 7 at 12:00 a.m. EDT / 9:00 p.m. PDT (Tuesday night).
The title of the new album seems to be "PWR/UP", and it will be their first album since 2014.
Here's a brand new teaser for "Shot In The Dark": youtu.be/_Fmj4E_7zD8
pwrup.acdc.com
OCT. 4, 2020
LATEST ALBUM WITH THE HEADLINES TO BE RELEASED ON VINYL
Swedish punk band The HEADLINES will have their latest album, "Warpaint", released on vinyl via Sunny Bastards Records on November 20.
It will be available in black, red and crystal clear with red swirl.
Pre-order here: shop.sunnybastards.de/advanced_search_result.php?MODsid=001c5a11aa9bf437e3683f3eef30585e&keywords=headlines%20warpaint&x=0&y=0&fbclid=IwAR0E8glIHCFH2cHf0ixK2mHh1o-eKnYrsUslos_SVrRQdVYMUm8UykAhTDo
theheadlinesband.com
ENTRAILS WORKING ON NEW ALBUM
Swedish old school death metallers ENTRAILS are currently working on demos for their 7th full length album. They aim at recording the album this winter, and release it sometime in 2021.
The band has fulfilled their deal with Metal Blade Records, and are looking for a new label who wants to release the new album.
facebook.com/Entrails666
OCT. 3, 2020
NEW ALBUM WITH ACCEPT IN JANUARY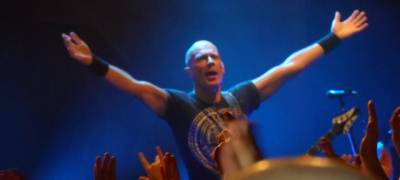 German/American heavy metal legends ACCEPT has set January 15, 2021 as the release date for their new album, "Too Mean To Die", which will be released through Nuclear Blast.
The first single, "The Undertaker", is out now on digital platforms.
acceptworldwide.com nuclearblast.com
NO MORE EDDY MALM BAND
Swedish hard rock/heavy metal band EDDY MALM BAND, with Eddy Malm from HEAVY LOAD, is no more.
facebook.com/EddyMalmBand
DENY TO RELEASE SPLIT EP WITH BÖSET
Swedish hardcore/punk band DENY will release a new split EP with Swedish punks BÖSET. Physical release date is October 9, and digital release date October 23.
Pre-order from: facebook.com/flyktsodafanzine
denyhc.bandcamp.com bosetpunx.bandcamp.com
OCT. 2, 2020
NEW LIVE RELEASES WITH BUZZCOCKS
British pop punk legends BUZZCOCKS will release 2 new live releases via Cherry Red Records on January 22, 2021.
"Late For The Train - Live & In Session 1989-2016" is a 6-CD box set featuring 5 live shows and 32 tracks recorded for the BBC across 3 decades. A total of 137 tracks, where 83 of them are previously unreleased. You can pre-oreder it here: cherryred.co.uk/product/buzzcocks-late-for-the-train-live-in-session-1989-2016-6cd-box-set/?fbclid=IwAR25E4Tgg59ftaTAmEd9V10kHU5xUsDA5w_HIqHVROwrY5ZP4Cx_olD5K4I
"30 (Live In London)" is a double LP with their 30th anniversary show, recorded at The Forum in London in December 2006. This double vinyl can be pre-ordered here: cherryred.co.uk/product/buzzcocks-30-live-in-london-2lp-red-vinyl/?fbclid=IwAR3U4fAv9eo4SxO_JwjrVROvu9ZcXNFv96ZN0kCY_gSvR32ZSeLpL-t9Sc0
buzzcocks.com
OCT. 1, 2020
CIRCLE JERKS TO REISSUE "Group Sex"
L.A. hardcore/punk veterans CIRCLE JERKS will re-release the "Group Sex" album as a 40th Anniversary Deluxe LP on October 30. The new version will be out via Trust Records on colored vinyl (limited to 1000 copies) and black vinyl (limited to 3000 copies). The audio is remastered, and it also includes 5 rehearsal tracks from before the album recording.
In addition, it will also include a 20-page booklet that has unreleased photos and anecdotes from Tony Hawk, Mike Patton, Shepard Fairey, Ian MacKaye, Lars Frederiksen and others.
You can see a trailer for the re-release here: youtu.be/cPwE5LbjW1U
And you can pre-order the album here: kr-m.co/circlejerks and also receive a 24-page hand-numbered fanzine originally printed by the band in 1980.
For upcoming tour dates, go to: circlejerks.net
PERSUADER SIGNS WITH FRONTIERS MUSIC
Swedish power metal act PERSUADER have signed with Frontiers Music Srl, and will release their fifth album, "Necromancy", on December 4.
The first single/video, "The Curse Unbound", can be heard and seen here: youtu.be/mrRJ-lp7CUA
frontiers.it
NEW LIVE ALBUM WITH IRON MAIDEN IN NOVEMBER
BMG has announced the release of IRON MAIDEN's new double live album on November 20 worldwide.
Containing over 100 minutes of classic IRON MAIDEN music and available in multiple formats, including a limited edition Mexican Flag, triple colored (180g) vinyl and a limited-edition deluxe 2-CD book format, "Nights Of The Dead, Legacy Of The Beast: Live In Mexico City" was recorded during the band's 3 sold-out arena shows there in September 2019 and is a celebration of their "Legacy Of The Beast" world tour which began in 2018 and will finish next summer in Europe.
ironmaiden.com
A FIRST TASTE OF A NEW SINGLE WITH AC/DC
AC/DC has released a 30-second teaser of "Shot In The Dark", the first single from the band's long-awaited comeback album. The follow-up to 2014's "Rock Or Bust" will feature AC/DC's 2020 lineup of Brian Johnson (vocals), Phil Rudd (drums), Cliff Williams (bass), Angus Young (guitar) and Stevie Young (guitar).
Check out the teaser here: youtu.be/iKOlC8hNMZA
The teaser is the latest sign of activity from the legendary hard rock band, which is expected to reveal more details about the upcoming disc in the coming days.
pwrup.acdc.com
SEPT. 30, 2020
NEW SINGLE WITH SLAUGHTER AND THE DOGS
British punk rock veterans SLAUGHTER AND THE DOGS are back with a new single, "Manchester Boys".
More info here: facebook.com/slaughterandthedogsuk
BOOK ABOUT THE SONGS OF THIN LIZZY
"Thin Lizzy: Every Album, Every Song", a book examining each one of THIN LIZZY's songs, will be released on November 27 via Sonicbond Publishing.
TRAUMA VOCALIST DONNY HILLIER IS DEAD
TRAUMA vocalist Donny Hillier passed away on Monday, September 28 following a brief battle with an unspecified illness.
The San Francisco Bay Area band TRAUMA is probably most well-known for having Cliff Burton (later in METALLICA) as their bassist. The band formed in 1981, released their debut album, "Scratch And Scream", in 1984, and split up in 1985. The band reunited in 2013, and has been back in business ever since.
facebook.com/TraumaThrash
BLISTERHEAD RELEASE NEW SINGLE


Swedish punk rock band BLISTERHEAD releases their first single in 3 years. "Balaclava Boys" is the name of the song, which you can find on digital services like Spotify.
Rumor has it that this song will serve as a warm-up for a major recording this fall.
facebook.com/Blisterhead
NEW ALBUM WITH STEVE RILEY's L.A. GUNS IN NOVEMBER
L.A. GUNS - the version with Steve Riley, Kelly Nickels, Scott Griffin and Kurt Frohlich - will release their new album, "Renegades", on November 13 via Golden Robot Records.
You can pre-order from 1 of these: store.goldenrobotrecords.com laguns.net
Riley's version of L.A. GUNS is not to be confused with the band led by guitarist Tracii Guns and vocalist Phil Lewis, which issued 2 albums, "The Missing Peace" and "The Devil You Know", plus the live release "Made In Milan", under the L.A. GUNS name over the last 3 years.
SEPT. 29, 2020
SANCTUARY ANNOUNCE RESCHEDULED EURO TOUR
US metal legends SANCTUARY have announced re-scheduled dates for their "Into The Mirror Black" 30th Anniversary European tour.
Originally planned for this year, the Covid-19 pandemic forced the tour to be pushed back into 2021, and it's now confirmed to take place in September and October hitting cities in Germany, Switzerland, Denmark, Sweden, Norway, Finland, The Netherlands and Belgium.
Dates here: facebook.com/centurymedia
"Into The Mirror Black (30th Anniversary Edition)" will be released on October 9 via Century Media Records.
Pre-order: sanctuary.lnk.to/IntoTheMirrorBlack30AnniversaryFC
ANGELES REPLACES DRUMMER
Veteran LA rockers ANGELES have announced that their drummer, Danny Basulto (2015 to present), has decided to retire from his position. Furthermore the band announces that their new drummer is Chris Cato.
Upcoming hometown shows with the band are as follows:
Oct. 18 - Whisky A Go Go (w/ LOUDNESS)
Dec. 4 - Whisky A Go Go (w/ LAST IN LINE)
April 18, 2021 - Party In The Parking Lot at Rainbow Bar And Grill
facebook.com/TheAngelesBand
CRASHDÏET ANNOUNCE 2 SHOWS IN FINLAND
Swedish sleaze rockers CRASHDÏET are going to Finland in January for 2 concerts:
Jan. 8 - Tavastia, Helsinki
Jan. 9 - Olympia-kortteli, Tampere
Tickets go on sale Wednesday, September 30.
crashdiet.org
DISCHARGE CONFIRMED FOR REBELLION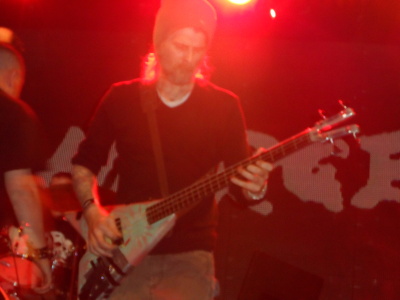 DISCHARGE have been confirmed for Rebellion Punk Music Festival at Winter Gardens in Blackpool, UK on August 5-8, 2021.
Confirmed since earlier are: BAD RELIGION, COCK SPARRER, STIFF LITTLE FINGERS, SHAM 69, CIRCLE JERKS, Henry Rollins, The EXPLOITED, The UNDERTONES, COCKNEY REJECTS, Steve Ignorant plays CRASS, ANGELIC UPSTARTS, UK SUBS, The BOYS, CHELSEA, CONFLICT etc.
rebellionfestivals.com
GREAT WHITE TO RELEASE LIVE CD/DVD
GREAT WHITE is currently taking pre-orders for a new live CD/DVD set apparently titled "Live". The effort is expected to include the band's August 2018 performance at the Kentucky State Fair, featuring GREAT WHITE's latest addition, singer Mitch Malloy, who joined the group earlier that year following the departure of Terry Ilous.
You can pre-order the set here: officialgreatwhite.com/store.html
This version of GREAT WHITE is not to be confused with JACK RUSSELL'S GREAT WHITE, which features original GREAT WHITE singer Jack Russell alongside Robby Lochner (FIGHT) on guitar, Dan McNay on bass, Tony Montana on guitar and Dicki Fliszar on drums.
SEPT. 28, 2020
TOPPLOCK TAKE A BREAK
Swedish heavy rockers TOPPLOCK has decided to take a break for a unknown period of time.
facebook.com/Topplock
SEPT. 27, 2020
BEST OF COLLECTION WITH THE STRANGLERS TO BE REISSUED ON VINYL
British rock veterans The STRANGLERS will re-release "Peaches (The Very Best Of)" on double LP on November 27. The album was originally released on CD in 2002.
You can pre-order it here: townsendmusic.store/cart/product.php?id=70755
thestranglers.co.uk
SEPT. 26, 2020
---------------------------------------------------
NEW 4-TRACK EP WITH YOUR EDITOR JIMMY BLOM
"Dynamit" is the fastest and hardest punk songs since I was a member of the hardcore/punk band ABNORM.
Check it out here: jimmyblom.bandcamp.com/album/dynamit
----------------------------------------------------------
RAT SCABIES AND CHRIS CONSTANTINOU RELEASE NEW ALBUM
Rat Scabies, drummer from British punk rock legends The DAMNED, and Chris Constantinou, a bass player who has worked with Adam Ant, Sinead O'Connor, BOW WOV WOV and others, have come together for a brand-new project called ONE THOUSAND MOTELS.
This is not the first time these 2 creative forces have united their musical powers. They were both heavily involved with the punk rock supergroup The MUTANTS, which featured members of UK SUBS, The SPECIALS, VICE SQUAD, MC5 and STIFF LITTLE FINGERS.
You can stream the album here: orcd.co/one_thousand_motels
For more info, go to: facebook.com/OneThousandMotels
SEPT. 25, 2020
CLOSE-UP BÅTEN's PUNK CRUISE POSTPONED FOR THE THIRD TIME


Close-Up Båten's punk cruise, aka Punkbåten, has been postponed for the thrid time. It will now sail from Stockholm, Sweden to Åbo/Turku, Finland and back on October 21-22, 2021 instead.
The lineup will be: ASTA KASK, MIMIKRY, NO FUN AT ALL, DE LYCKLIGA KOMPISARNA, GAMLA PENGAR, MASSGRAV, SIR REG, TWIN PIGS, HYRDA KNEKTAR, ALLVARET, SJU SVÅRA ÅR, VET HUT, SMISK, KARDBORREBANDET, VIDRO and TRALLTROLLEN.
facebook.com/CloseUpMagazine
THE HELLACOPTERS ANNOUNCE NEW DATE FOR NORWAY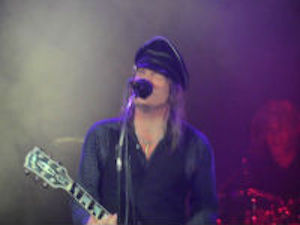 The new date for the show with The HELLACOPTERS at Sentrum Scene in Oslo, Norway is July 23, 2021.
hellacopters.com
DARK TRANQUILLITY ANNOUNCE TURKISH DATES
Swedish melodic death metal veterans DARK TRANQUILLITY are going to Turkey for 3 shows in January 2021. The dates are:
Jan. 22 - Izmir Arena, Izmir
Jan. 23 - Milyon Performance Hall, Ankara
Jan. 24 - Küçükçiftlik Park, Istanbul
DARK TRANQUILLITY's new album, "Moment", will be released on November 20 through Century Media Records.
darktranquillity.com
RAMMSTEIN TO RELEASE 25th ANNIVERSARY EDITION OF DEBUT ALBUM
It was 25 years ago to the day - September 25, 1995 - that RAMMSTEIN emerged from Berlin with its debut album, "Herzeleid". To celebrate this, RAMMSTEIN and Vertigo/UMe will release limited, remastered editions of the groundbreaking LP on December 4, 2020.
"Herzeleid (XXV Anniversary Edition - Remastered)" will feature the album's original track listing on a single CD, housed in a lavish, cross-shaped digipak with deluxe slipcase, and, for the first time ever, the remastered album with HD sound will be available digitally. In addition, there will be a 2LP version with a slipcase containing 2 180-gram heavyweight black vinyl discs with blue splatter effect. Both the CD and vinyl editions are strictly limited.
The limited editions can be pre-ordered here: rammstein.lnk.to/Herzeleid_25
BOOK ABOUT PETE WAY DUE IN DECEMBER
Ross Halfin and Rufus Publications have announced the publication of "Pete Way By Ross Halfin", a 240-page celebration of UFO's iconic bass player, containing classic and unseen images by music photographer Ross Halfin, and exclusive new interviews and with Phil Mogg (UFO), Andy Parker (UFO), Neil Carter (UFO), Ozzy Osbourne (BLACK SABBATH), Kirk Hammett (METALLICA), Geddy Lee (RUSH), Phil Collen (DEF LEPPARD), Joe Elliott (DEF LEPPARD), Rick Savage (DEF LEPPARD), Slash (GUNS N' ROSES), Steve Harris (IRON MAIDEN), Rick Neilsen (CHEAP TRICK), Michael Schenker (UFO), Phil Lewis (L.A. GUNS), Gerry Laffy and more, compiled by Mojo writer and author Mark Blake.
The book will ship in early December and can be pre-ordered at: rufuspublications.com
SEPT. 24, 2020
CANDLEMASS RESCHEDULE STOCKHOLM SHOWS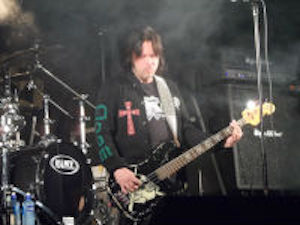 Swedish doom metal legends CANDLEMASS have postponed their 2 shows at Södra Teatern in Stockholm, Sweden to May 21 and 22, 2021.
The band will perform the entire "Epicus Doomicus Metallicus" album on May 21, and the entire "Nightfall" album on May 22.
candlemass.se
THE HELLACOPTERS ANNOUNCE FINNISH DATES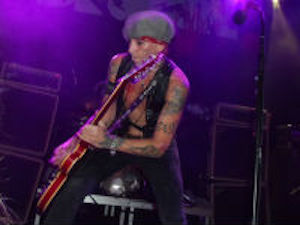 Swedish rock band The HELLACOPTERS announce new dates for Finland. And these dates are:
May 10 & 11, 2021 - Tavastia, Helsinki
May 12 - Lutakko, Jyväskylä
Tickets and more info here: livenation.fi/artist/the-hellacopters-tickets
A new date for the gig in Oslo, Norway (which was planned for October 1, 2020) is soon to be confirmed too.
hellacopters.com
SEPT. 23, 2020
DARK TRANQUILLITY ANNOUNCE NORTH AMERICAN TOUR
Swedish melodic death metal veterans DARK TRANQUILLITY announces Fall 2021 North American tour dates, which kick off in early September in Pennsylvania, make several stops in Canada, and run through late October.
The band will headline, with support coming from OBSCURA and NAILED TO OBSCURITY.
Tickets are on sale here: enterthevault.com
darktranquillity.com
THE HEADLINES ANNOUNCE SHORT GERMAN TOUR
Southern Swedish punk rockers The HEADLINES are going to Germany in November for 4 weekend shows together with DRUNKEN SWALLOWS and APRIL ART.
The exclusive dates are:
19.11 Resonanzwerk, Oberhausen
20.11 Black Pearl, Wetzlar
21.11 Kammgarn, Kaiserslautern
22.11 Hellraiser, Leipzig
theheadlinesband.com drunkenswallows.de aprilart.de
HANK VON HELL ANNOUNCE 2 RUSSIAN SHOWS
Hank Von Hell (ex-TURBONEGRO) is going to Russia in April 2021 for 2 shows.
The dates are:
April 6 - 16 Tonns, Moscow
April 7 - MOD, St. Petersburg
hankvonhell.com
BRANT BJORK ANNOUNCE EURO TOUR WITH MAIDAVALE
Brant Bjork (KYUSS, FU MANCHU, MONDO GENERATOR) is coming to Europe next spring, and support act on most of the dates will be Swedish female vintage rockers MAIDAVALE.
For dates and tickets, try: brantbjork.net
SEPT. 22, 2020
MASSACRE ANNOUNCES NEW LINEUP
Reformed Florida death metal veterans MASSACRE have announced their new lineup. Joining original singer Kam Lee and bassist Michael Borders are guitarists Rogga Johansson (PAGANIZER, REVOLTING etc etc), Jonny Pettersson (GODS FORSAKEN, WOMBBATH, HENRY KANE) and Scott Fairfax (MEMORIAM, AS THE WORLD DIES), along with drummer Brynjar Helgeton.
"Despite recent setbacks, plans for a new MASSACRE album are still moving full speed ahead and with all guns blazing!", according to Borders.
Earlier in the month, drummer Jeramie Kling (VENOM INC., The ABSENCE, GOREGÄNG) and guitarist Taylor Nordberg (The ABSENCE, GOREGÄNG) announced their departure from MASSACRE.
facebook.com/Massacreflorida
PHIL CAMPBELL AND THE BASTARD SONS ANNOUNCE GERMAN TOUR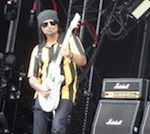 PHIL CAMPBELL AND THE BASTARD SONS have announced that they will be returning to Germany in April 2021 for their biggest headline tour yet. Joining them on this tour will be NITROGODS and The CARBURETORS. Tickets go on sale Thursday, September 24.
Dates and tickets: philcampbell.net
SEPT. 21, 2020
PHIL CAMPBELL AND THE BASTARD SONS POSTPONE SCANDIANVIAN TOUR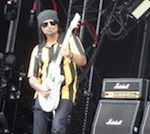 PHIL CAMPBELL AND THE BASTARD SONS was supposed to kick off their Scandinavian tour in Helsinki, Finland tonight. But the tour has been rescheduled to 2021 on the same dates.
More details here: philcampbell.net
SEPT. 20, 2020
NEW EP WITH FABRIKEN OUT SOON
Swedish pop punks FABRIKEN will release a new EP, "Tortera Mig Med Kärlek", soon via Beat Butchers.
Teaser: youtu.be/k9WwhUh1v0M
ifabriken.com beatbutchers.com
SEPT. 19, 2020
LEE KERSLAKE IS DEAD
Former URIAH HEEP and Ozzy Osbourne drummer Lee Kerslake has passed away after a long battle with Cancer. He was 73 years old.
uriah-heep.com ozzy.com
ANTHRAX BASSIST FRANK BELLO TO RECORD SOLO ALBUM
ANTHRAX bassist Frank Bello has confirmed that he is working on material for his debut solo album. The solo LP is expected to be issued via Megaforce.
At the same time, ANTHRAX is working on material for its next studio album, tentatively due in 2021.
SEPT. 18, 2020
NEW ALBUM WITH SODOM IN NOVEMBER
German thrash veterans SODOM will release their new album, "Genesis XIX", on November 27 through SPV/Steamhammer.
You can now pre-order it here: Sodom.lnk.to/GenesisXIX
facebook.com/sodomized
DIAMOND HEAD TO RELEASE RE-RECORDING OF THEIR DEBUT ALBUM
This year it's 40 years since NWOBHM legends DIAMOND HEAD released their debut album, "Lightning To The Nations", and the band celebrate this anniversary by re-recording the whole album.
The re-recorded 40th anniversary edition, titled "Lightning To The Nations 2020", will be released on November 20.
Listen to the first single, "It's Electric": youtu.be/n4KWgo5qWtg
Pre-order: smarturl.it/DHLTTN2020
facebook.com/DiamondHeadOfficial
NEW SINGLE WITH ACCEPT NEXT MONTH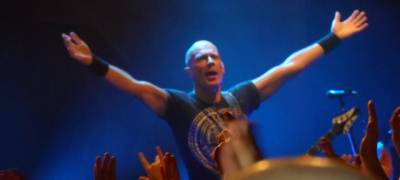 German/American heavy metal legends ACCEPT will release a new single, "The Undertaker", on October 2 via Nuclear Blast, accompanied by a video. The track is the first taste of the band's upcoming studio album, the details of which will be announced soon.
The 2-song single will also feature a previously unreleased live version of "Life's A Bitch", recorded in 2019 in Oulu, Finland. It will be made available digitally as well as on limited-edition 7" vinyl in 3 colors, each limited to 300 copies. Colors are gold, white-marbled for Europe and red for the U.S.
twitter.com/accepttheband
WHITESNAKE TO RELEASE "Love Songs" COLLECTION
WHITESNAKE brings together some of the most-passionate music of its multi-platinum career on "Love Songs", a new collection that contains remixed and remastered versions of the group's best love songs. It's the second release in the band's "Red, White and Blues Trilogy", a series of compilations organized by musical themes that began this summer with "The Rock Album" (white) and will conclude next year with "The Blues Album" (blue).
The new collection includes a mix of hits and deep tracks that were originally released between 1987 and 2011 on 5 WHITESNAKE studio albums and David Coverdale's third solo album, "Into The Light".
whitesnake.com
SEPT. 17, 2020
GEEZER BUTLER TO REISSUE SOLO ALBUMS
BLACK SABBATH bassist Geezer Butler will re-release his 3 solo albums "Plastic Planet" (1995), "Black Science" (1997) and "Ohmwork" (2005) via BMG on October 30. The albums will be made available for the first time ever on vinyl, with both CD and LP using newly updated cover artwork.
THE EXPLOITED CONFIRMED FOR REBELLION
The Rebellion festival at Winter Gardens in Blackpool, UK celebrate their 25th anniversary next year. And the latest band to be confirmed for next year's punk fest is the Scottish legends The EXPLOITED.
Among the artists who have been confirmed since earlier are: BAD RELIGION, COCK SPARRER, STIFF LITTLE FINGERS, SHAM 69, COCKNEY REJECTS, CIRCLE JERKS, Henry Rollins, Steve Ignorant (performing the songs of CRASS), The UNDERTONES, ANGELIC UPSTRTS, The BOYS, UK SUBS, CONFLICT, CHELSEA etc.
The festival happens on August 5-8, 2021.
More info and tickets: rebellionfestivals.com
EX-BLACK SABBATH VOCALIST TONY MARTIN REUNITES WITH HIS OLD BAND THE ALLIANCE
Tony Martin's pre-BLACK SABBATH band The ALLIANCE will reunite after more than 3 decades to record some of its early, mostly previously unreleased material.
twitter.com/sabbathfans
TWISTED SISTER's JAY JAY FRENCH TO RELEASE BOOK
TWISTED SISTER guitarist Jay Jay French has revealed plans to release a book called "Twisted Business" in 2021. He will also launch his very own podcast, "The French Connection".
twitter.com/jayjayfrench
SEPT. 16, 2020
NEW SINGLE WITH ARTILLERY NEXT MONTH
On October 16, Danish thrash metal legends ARTILLERY will release the new song "The Last Journey" - featuring former singers Flemming Rønsdorf and Søren Adamsen - digitally and on vinyl via Metal Blade Records. The B-side is a cover of the METALLICA classic "Trapped Under Ice".
"The Last Journey" is dedicated to the memory of former ARTILLERY guitarist Morten Stützer, who passed away in October 2019.
ARTILLERY will enter the studio again on October 5 to record a studio album with new guitarist Kræn Meier.
artillery.dk metalblade.com
OZZY TO RELEASE 40th-ANNIVERSARY EXPANDED DIGITAL EDITION OF "Blizzard Of Ozz"
Ozzy Osbourne will release a 40th-anniversary expanded digital edition of his landmark debut solo album "Blizzard Of Ozz" and digital versions of 2 classic longform videos, "Live & Loud" and "Live At Budokan".
The expanded digital 40th-anniversary edition is set for release September 18 on Sony/Legacy.
ozzy.com
RAUBTIER, PAIN, SKITARG AND F.K.Ü. CONFIRMED FOR CLOSE-UP BÅTEN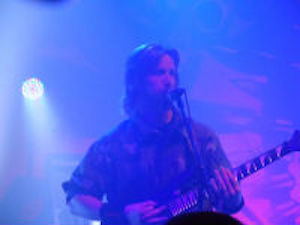 Even though Close-Up Magazine is dead, they continue with Close-Up Båten. And the next cruise on the Baltic Sea (Stockholm, Sweden to Åbo/Turku, Finland and back) will take place on March 25-26, 2021. Confirmed bands are: RAUBTIER, PAIN, SUNGEN, SKITARG (exclusive reunion!), F.K.Ü., MISERY LOVES CO., KNOGJÄRN and MASS WORSHIP.
More info: facebook.com/events/241162490623513
NEW ALBUM WITH WITCHWOOD IN NOVEMBER
Italian vintage hard rock/progressive rock band WITCHWOOD will release their third album, "Before The Winter", on November 20 via Jolly Roger Records.
facebook.com/Witchwoodband facebook.com/JollyRogerRecords
SEPT. 15, 2020
RAMMSTEIN IS IN THE STUDIO
German industrial metallers RAMMSTEIN have reportedly returned to La Fabrique studios to work on new music. According to Rammstein World, various members of the band and its crew have been spotted in Saint-Rémy-de-Provence, in the south of France, where the studio is located. Other people who usually accompany RAMMSTEIN to the studio have also posted about their trip to France on social media.
This past June, RAMMSTEIN drummer Christoph Schneider confirmed that the band was using the coronavirus downtime to work on new music.
SEPT. 14, 2020
SidMac, ORIGINAL SINGER OF BAD BRAINS, IS DEAD
Sidney McCray (aka "SidMac"), original singer and co-founder of Affro American punk band BAD BRAINS, passed away on September 9.
Sidney's 7 children would like to have a Memorial Service for their father, and are gratefully in acceptance of donations. Contributions will solely go towards the Last Honors for SidMac.
You can make your donation at GoFundMe.com
facebook.com/badbrains
SEPT. 13, 2020
DRUMMER AND GUITARIST EXIT MASSACRE
Drummer Jeramie Kling (VENOM INC., The ABSENCE, GOREGÄNG) and guitarist Taylor Nordberg (The ABSENCE, GOREGÄNG) have announced their departure from the veteran Florida death metal band MASSACRE. The duo had joined the group less than a year ago and were said to be working on MASSACRE's 4th studio album at Kling/Nordberg's own Smoke & Mirrors Productions in Spring Hill, Florida.
MASSACRE's forthcoming album was supposed to be the first to feature original bassist Michael Borders, as well as the band's first recording in 24 years to feature original vocalist Kam Lee (ex-DEATH, ex-MANTAS).
Not a word yet on their Facebook page though..
FACEBOOK CAN DELETE BAND ACCOUNTS FOR LIVESTREAMING
Effective October 1, Facebook is taking steps to limit the ability of bands to promote videos that will "create a music listening experience for yourself or for others". This also extends to Facebook Live, which has been an especially popular avenue for livestreamed concerts in the pandemic era.
Read more: loudwire.com/facebook-rule-change-bands-livestream-show-delete-account
SEPT. 12, 2020
SKINDRED ANNOUNCE UK TOUR
UK-based ragga/metal band SKINDRED are going on a full UK tour in September/October 2021. Very special guests will be ROYAL REPUBLIC. Tickets go on sale Monday, September 14.
For dates and tickets, go to: skindred.net/live
TROUBLEMAKERS TO REISSUE SECOND ALBUM "Erektion" ON VINYL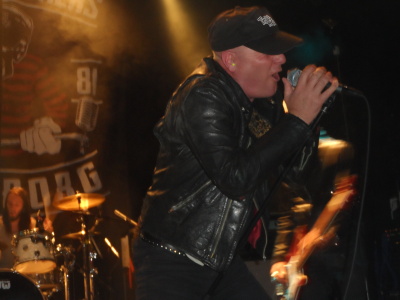 Swedish punk rock veterans TROUBLEMAKERS will have their second album, "Erektion", re-released on vinyl by Kamel Records in the end of November. There will be a limited edition of 300 hand numbered copies.
tidenstempo.com troublemakers.se
LIVE ALBUM WITH MARDUK NEXT MONTH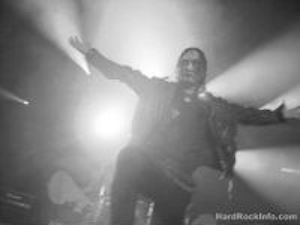 Swedish black metal legends MARDUK will release a live album, "World Funeral: Jaws of Hell MMIII", on October 8. And that's all I know..
marduk.nu
SEPT. 11, 2020
PERKELE HAVE FOUND A NEW DRUMMER
Swedish street punk veterans PERKELE have found a new drummer, Jouni Haapala (DE LYCKLIGA KOMPISARNA etc).
facebook.com/Perkele1993
--------------------ANOTHER PUNK SONG FROM JIMMY BLOM (editor of Hard Rock Info, ex-ABNORM)
"Mi Ne Estas Vi" - youtu.be/ojxCPd8hE_0 --------------------
JUDAS PRIEST TO HEADLINE WARLANDO METAL FEST
JUDAS PRIEST, who are celebrating their 50th anniversary this year, will headline the first-ever Warlando Metal Fest, which will take place Saturday, September 11, 2021 at the Orlando Amphitheater at Central Florida Fairgrounds in Orlando, Florida. Tickets go on sale today, Friday, September 11.
Joining JUDAS PRIEST at the event will be SABATON, LACUNA COIL, SOULFLY, MUSHROOMHEAD and UNCURED.
For more information and tickets, go to: warlandofest.com
JUDAS PRIEST is continuing to work on material for the band's follow-up to "Firepower" album, which was released in March 2018.
SEPT. 10, 2020
20th ANNIVERSARY REISSUE OF PANTERA's "Reinventing The Steel"
PANTERA's swan song, "Reinventing The Steel", turns 20 this year and Rhino will celebrate with 2 new versions that feature an unreleased mix of the album by longtime producer Terry Date.
The first is "Reinventing The Steel: 20th Anniversary Edition", a 3-CD set that includes a newly remastered version of the original album and a selection of rarities. The set will be released on October 30 and will also be available through digital and streaming services.
"Reinventing The Steel: 20th Anniversary Edition" will also be released as a double-LP set on silver vinyl that features the new Terry Date mix on one album, plus 8 rare bonus tracks making their vinyl debut on the other. Limited to 5,000 copies, the 180-gram audiophile vinyl collection comes in an embossed, foil jacket and will be available on January 8.
pantera.com rhino.com
NEW ALBUM WITH HATEBREED IN NOVEMBER
Connecticut hardcore/metal band HATEBREED will release their new album, "Weight Of The False Self", on November 27 via Nuclear Blast Records. The album's first single will be made available tomorrow (Friday, Sept. 11).
hatebreed.com nuclearblast.com
KREATOR WORKING ON NEW SONGS


German thrash metal veterans KREATOR are working on material for a new album, tentatively due in 2021.
kreator-terrorzone.de
QUIET RIOT WILL CONTINUE
Even though drummer Frankie Banali is no longer with us, it was his wish that QUIET RIOT continue and keep the music and the legacy alive. So Chuck Wright, Alex Grossi and Jizzy Pearl will continue the band, with Johnny Kelly filling in on drums with Frankie's blessing.
For more info and new show dates, go to: facebook.com/quietriot
NEW DOCUMENTARY/LIVE RELEASE WITH JIMI HENDRIX IN NOVEMBER
A new documentary film, "Music, Money, Madness - Jimi Hendrix In Maui", and accompanying "Live In Maui" album is set for release on November 20 from Experience Hendrix and Legacy Recordings.
Learn more and pre-order here: jimihendrix.lnk.to/maui
jimihendrix.com
SEPT. 9, 2020
DAVID COVERDALE FINALLY UNDERGOES SURGERY FOR BILATERAL INGUINAL HERNIA
Back in late March, it was announced that all of WHITESNAKE's previously announced touring activities, including this summer's U.S. trek with SAMMY HAGAR & The CIRCLE and NIGHT RANGER, were being canceled so that frontman David Coverdale could undergo surgery for bilateral inguinal hernia. In a new tweet, Coverdale offered an update on his condition, saying that he was able to get the operation at the Renown facility in his hometown of Reno, Nevada.
Read more here: twitter.com/davidcoverdale
NAPALM DEATH's MITCH HARRIS TEAMS UP WITH MEGADETH's DIRK VERBEUREN
Mission Two Entertainment has announced the signing of BRAVE THE COLD. The band's debut album, "Scarcity", is scheduled for release on October 2.
Fronted by longtime NAPALM DEATH member Mitch Harris and MEGADETH drummer Dirk Verbeuren, BRAVE THE COLD is a 2-piece formed in 2018 as the 2 metal conglomerates focus their energies into a new level of aggression. The culmination is "Scarcity", an 11-track collection of ferociousness breathing much-needed life into the heavy metal scene of 2020. The disc was produced by Logan Mader, who has previously worked with GOJIRA, FEAR FACTORY, CAVALERA CONSPIRACY and W.A.S.P., among others.
youtu.be/qAg9duCfC5M
BLUES PILLS RESCHEDULE SWEDISH SHOWS
Swedish blues-based rockers BLUES PILLS has rescheduled their 2 shows in Sweden to April 2021. Special guest will be Bror Gunnar Jansson, and the new dates are:
April 23 - Uppsala, Katalin
April 24 - Norrköping, Arbis
bluespills.com
DANKO JONES RESCHEDULE UK TOUR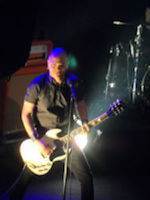 Canadian hard rock trio DANKO JONES has once again been forced to reschedule their UK tour due to the current Covid-19 pandemic. The tour will now happen in December 2021 instead, and the dates are:
2021-12-06 - Bristol, Thekla
2021-12-07 - Newcastle, Cluny
2021-12-08 - Glasgow, King Tuts
2021-12-09- Nottingham, Bodega
2021-12-10 - Manchester, Rebellion
2021-12-11 - London, Underworld
dankojones.com
SEPT. 8, 2020
NEW ALBUM WITH JEFF SCOTT SOTO IN NOVEMBER
American vocalist Jeff Scott Soto (SONS OF APOLLO, SOTO, TRANS-SIBERIAN ORCHESTRA, W.E.T., ex-Yngwie Malmsteen) will release a new solo album, "Wide Awake (In My Dreamland)", on November 6 via Frontiers Music srl.
First single and pre-orders coming on September 16.
jeffscottsoto.com frontiers.it
MEMBERS OF TESTAMENT, SOILWORK, The NIGHT FLIGHT ORCHESTRA etc FORM SUPERGROUP
The new all-star melodic death metal band/project ACT OF DENIAL was formed in 2020, and composed of lead guitarist and songwriter Voi Cox (KOZIAK, VICTIM), guitarist and lyricist Luger (BENIGHTED, KOZIAK), vocalist Björn "Speed" Strid (SOILWORK), bassist Steve Di Giorgio (DEATH, TESTAMENT), drummer Krimh (SEPTICFLESH) and keyboardist John Lönnmyr (The NIGHT FLIGHT ORCHESTRA).
A debut album, titled "Negative", is in the works, but more details about that later..
You can check out their debut single, "Puzzle Heart", here: youtu.be/r9gybjyO0wc
facebook.com/ActOfDenialOfficial
SEPT. 7, 2020
FIRST OFFICIAL BOOK ABOUT JUDAS PRIEST TO BE PUBLISHED BEFORE CHRISTMAS
JUDAS PRIEST and Rufus Publications are pleased to announce the publication of the first ever official JUDAS PRIEST book documenting the band's extensive history over the last 50 years. Titled "JUDAS PRIEST - 50 HEAVY METAL YEARS", the book has been put together by David Silver, Ross Halfin and Jayne Andrews.
The pre-order starts on September 11, and will ship in time for Christmas 2020.
More info about the book can be found here: rufuspublications.com judaspriest.com
SEPT. 6, 2020
JUDAS PRIEST's ROB HALFORD IS WORING ON BLUES ALBUM
Rob Halford has commenced work on his debut blues solo album. The JUDAS PRIEST singer is collaborating with the same team that assisted him during the making of his 2019 Christmas LP, "Celestial", including his brother Nigel and his nephew Alex (son of JUDAS PRIEST bassist Ian Hill).
facebook.com/robhalfordlegacy
OVERKILL TO BEGIN RECORDING NEW ALBUM
OVERKILL is scheduled to enter the studio on Monday, September 14 to begin recording its new album for a tentative April 2021 release via Nuclear Blast.
facebook.com/OverkillWreckingCrew
SEPT. 5, 2020
GUNS N' ROSES CANCEL SOUTH/CENTRAL AMERICAN TOUR
GUNS N' ROSES has officially canceled its previously announced 2020 tour of South and Central America due to the coronavirus pandemic which is sweeping the globe. The trek was scheduled to kick off on November 8 in the Dominican Republic and conclude on December 6 in Bogota, Colombia.
gunsnroses.com
NEW ALBUM WITH DEATH DEALER IN NOVEMBER
DEATH DEALER - the heavy metal band featuring MANOWAR and The DICTATORS guitarist Ross "The Boss" Friedman alongside vocalist Sean Peck (CAGE), guitarist Stu Marshall (producer and guitarist for such voices as Udo Dirkschneider and Steve Grimmett), bassist Mike LePond (SYMPHONY X) and drummer Steve Bolognese (INTO ETERNITY) - will release its third album, "Conquered Lands", on November 13 through Steel Cartel.
The LP's lead-off track, "Sorcerer Supreme", can be heard here: youtu.be/Sxu1dqPOxC0
DEATH DEALER will support the new release with touring and festival appearances in the coming months.
deathdealermetal.com
--------------------
YET ANOTHER PUNK ATTACK WITH JIMMY BLOM!
"Hatet Består" -
youtu.be/e0BKmsq2dWE
--------------------
KATAKLYSM PARTS WAYS WITH DRUMMER OLI BEAUDOIN
Canadian death metallers KATAKLYSM have parted ways with drummer Oli Beaudoin.
A replecement has already been found in Los Angeles-based drummer James Payne (HOUR OF PENANCE, HISS FROM THE MOAT, VITAL REMAINS).
kataklysm.ca
SEPT. 4, 2020
RAVEN ANNOUNCE EURO TOUR WITH WOLF AND CRYSTAL VIPER ETC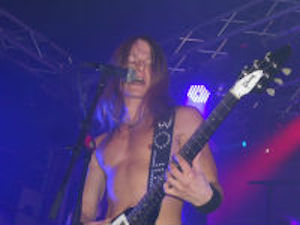 British heavy metal legends RAVEN are going on a European tour in February 2021, with not just 1 or 2 support acts, but 4: CRYSTAL VIPER, WOLF, KILL RITUAL and CYBER STRIKE.
When I wrote this, RAVEN had not released the dates themselves yet. So go to WOLF's Facebook page for dates.
UPDATE! Now you can also find the dates here: facebook.com/ravenbandofficial
RAVEN will release a new studio album, "Metal City", on September 28.
NEW ALBUM WITH PHIL CAMPBELL AND THE BASTARD SONS IN NOVEMBER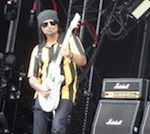 PHIL CAMPBELL AND THE BASTARD SONS will release a new album, "We're The Bastards", on November 13 via Nuclear Blast.
Pre-order here: nblast.de/PCATBS-WereTheBastards
philcampbell.net nuclearblast.com
SEPT. 3, 2020
LIVE ALBUM WITH THE HIVES IN A FEW WEEKS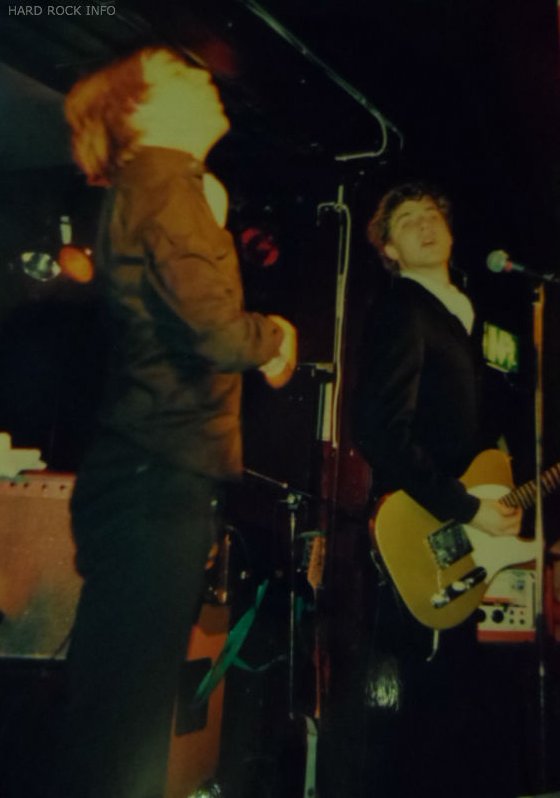 The HIVES will release a live album, "Live at Third Man Records", on September 25.
Listen to "Hate to Say I Told You So" from the album: orcd.co/hatetosayitoldyouso
Pre-save the album digitally or pre-order it on LP or CD: orcd.co/thehivesliveattmr
TheHives.com
VIO-LENCE, VOIVOD, EXCITER AND ARTILLERY TO JOIN FORCES FOR EURO TOUR NEXT FALL?
According to the Facebook page of the Masters Of Rock Café in Zlín, Czech Republic, VIO-LENCE, VOIVOD, EXCITER and ARTILLERY will join forces for the next installment of the "MTV Headbanger's Ball" European tour in the fall of 2021. The trek is set to hit the Masters Of Rock Café on November 26, 2021, but it seems like the Facebook post has been removed now.
VIO-LENCE is currently working on material for a new EP, tentatively due in early 2021 via Metal Blade Records. And EXCITER is currently writing and demoing material for its long-awaited comeback album, tentatively due in 2021.
NEW ALBUM WITH DARK TRANQUILLITY IN NOVEMBER
Swedish melodic death metal veterans DARK TRANQUILLITY will release their new album, "Moment", on November 20 via Century Media.
facebook.com/dtofficial centurymedia.com
SEPT. 2, 2020
SVINTASK RECORDING NEW SONGS
According to rumors, Swedish punk band SVINTASK are currently recording about 30 new songs.
facebook.com/Svintask-10756612934 amty.se
NEW BOOKS ABOUT JIMI HENDRIX AND JOHN BONHAM
This September marks 50 years since the passing of Jimi Hendrix and 40 years since the passing of John Bonham. To celebrate both legendary and influential artists, respected author/journalist Greg Prato has assembled 2 new books, "Avatar Of The Electric Guitar: The Genius Of Jimi Hendrix" and "Bonzo: 30 Rock Drummers Remember The Legendary John Bonham".
Both are available from Amazon.
EX-BLACK SABBATH SINGER TONY MARTIN ANNOUNCE TITLE OF NEW ALBUM
Former BLACK SABBATH singer Tony Martin has set "Thorns" as the title of his long-awaited new solo album, due in the coming months via Battlegod Productions and Dark Star Records. Battlegod will handle distribution in Australia, Asia, Europe and Japan, while Dark Star will handle distribution in all of North and South America, including both physical and streaming.
Among the guest musicians set to appear on the LP are Scott McClellan (who helped write the album), Danny "Danté" Needham (VENOM), Magnus Rosén (HAMMERFALL), Greg Smith (Alice Cooper, RAINBOW, BLUE ÖYSTER CULT) and Martin's youngest son Joe.
SEPT. 1, 2020
NEW ALBUM WITH VICE SQUAD NEXT MONTH
UK punk rock veterans VICE SQUAD will release a new album, "Battle of Britain", on October 16 via Last Rockers Records/Cargo Records.
Pre-order here: cargorecordsdirect.co.uk/products/vice-squad-battle-of-britain
vicesquad.co.uk
AUG. 31, 2020
SANCTUARY TO RE-RELEASE "Into The Mirror Black"
American metal band SANCTUARY celebrate the 30-year anniversary of their album "Into The Mirror Black" this year. A 30th anniversary edition of the album will be released on October 9 through Century Media Records.
This new edition also offers tons of rare and previously unpublished photos, as well as liner notes from guitarist Lenny Rutledge and bassist Jim Sheppard.
Pre-order here: sanctuary.lnk.to/IntoTheMirrorBlack30Anniversary
sanctuaryofficial.com centurymedia.com
CRASS TO RE-RELEASE ALL ALBUMS
British anarcho-punk pioneers CRASS have announced a series of reissues that will be called "The Crassical Collection". The reissues will be made up of remastered versions of all 6 of their studio albums - "Stations of the Crass" (1979), "The Feeding of the 5000" (1978), "Penis Envy" (1981), "Christ: The Album" (1982), "Yes Sir, I Will" (1983), and "Ten Notes on a Summer's Day" (1986), as well as their 1986 compilation album, "Best Before 1984".
The reissue will also contain unreleased tracks, new posters, new artwork by Gee Vaucher, and a lyric booklet and linear notes. Each of the 6 albums will be released on CD as 2-disc sets with the first disc containing the remastered version of the album, and the second disc having rare and remastered studio tracks.
"The Crassical Collection" is due out October 2 via One Little Independent Records (formerly known as One Little Indian Records).
olirecords.com
EXODUS IN PRE-PRODUCTION FOR NEW ALBUM
EXODUS has commenced the pre-production for its long-awaited new album.
The San Francisco Bay Area thrashers' next disc will be the follow-up to 2014's "Blood In Blood Out", which was their first release since the departure of the group's lead singer of 9 years, Rob Dukes, and the return of Steve "Zetro" Souza, who previously fronted EXODUS from 1986 to 1993 and from 2002 to 2004.
exodusattack.com
AUG. 29, 2020
THE HISTORY OF G.B.H. TO BE RELEASED ON DVD AND BLU-RAY
British punk legends G.B.H. will release "GBH - Legends of Punk" on DVD and Blu-ray in October via Lost Data Productions (who has previously released the story of DISCHARGE, and will also release the story of VARUKERS in the future).
There will be 2 discs which will cover the band's entire history, in their own words, from rehearsing in Boring John's bedroom to having a pandemic shutdown their world tour by way of Mexican stage invasions and missed planes.
Each box comes with exclusive foldout poster, postcards and stickers.
You can pre-order your copy now at: ldpshop.bigcartel.com
facebook.com/GBH.official
____________________
ANOTHER CRUST PUNK HIT FROM YOUR EDITOR JIMMY BLOM!
"Slav" -
youtu.be/wpAq46cbGMo
____________________
AUG. 28, 2020
NASHVILLE PUSSY POSTPONE AUSTRALIAN TOUR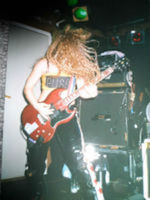 Due to the current global situation with COVID-19, American hard rock n roll band NASHVILLE PUSSY has rescheduled their Australian tour for September 2021.
The new dates are these:
1 SEP - Canberra, The Basement
2 SEP - Brisbane, The Zoo
3 SEP - Sydney, Crowbar
4 SEP - Melbourne, Northcote Social Club
5 SEP - Perth, Amplifier
nashvillepussy.com
EXPANDED AND REMASTERED EDITION OF MOTÖRHEAD's "On Parole"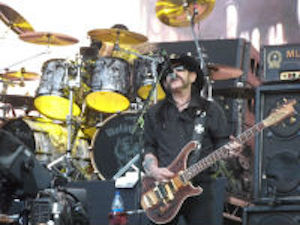 Newly remastered from the original analogue tapes, MOTÖRHEAD's "On Parole" will be re-released on October 9 as part of National Album Day. Available as a single CD and double LP, it features 6 bonus tracks that include a previously unreleased original version of "Iron Horse / Born to Lose" and a previously unreleased demo version of "Fools". Other bonus tracks include "On Parole", "City Kids", "Motörhead" and "Leaving Here".
There are new liner notes written by founder member Lucas Fox, the band's original drummer, and features rarely seen photographs and archive content. It will be released with a rare Canadian version of the cover artwork and is the only MOTÖRHEAD album that features the original lineup of the band - Lemmy on vocals and bass, Larry Wallis on guitar and vocals, and Lucas Fox on drums. Lucas Fox features on all the tracks, including those that Phil Taylor added his drums to.
Originally completed in 1976, "On Parole" was the first-ever recorded material by MOTÖRHEAD, but was released in 1979 after it was originally held back by then-record label United Artists.
imotorhead.com
AUG. 27, 2020
PAUL BOSTAPH GOT A NEW PROJECT WITH KERRY KING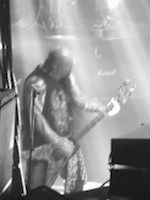 Paul Bostaph has confimed that he is involved in a brand new project headed up by his SLAYER bandmate Kerry King. The duo has spent the last few months working on music with the hopes of recording it properly once the coronavirus pandemic has subsided.
The drummer opened up about his latest collaboration with King in a brand new interview with Australia's Riff Crew, which you can read here: riffcrew.com
AUG. 26, 2020
LIVSTID GUITARIST IS DEAD
Robert, guitarist and original member of the Norwegian hardcore/punk band LIVSTID, died early this morning (Aug. 26).
Robert was diagnosed with cancer in May 2020. Hospital treatment was unable to stop the illness.
He was only 38 years old.
livstid.bandcamp.com
--------------------
NEW VIDEO FROM AN UPCOMING EP WITH JIMMY BLOM
A crust punk song called "Spondartrit"
Available here:
youtu.be/aI9R5fek-ck
More stuff here:
hardrockinfo.com/jimmy
--------------------
KING KOBRA TO RE-RELEASE "The Lost Years" ON VINYL
American hard rockers KING KOBRA released 3 albums in the 80s. However, there was another set of recordings done, which was released on CD as "The Lost Years" in 1999 through Cleopatra Records.
Deadline Music (the metal imprint of Cleopatra Records) will now re-release this album on colored vinyl. The release date is October 9, and you can pre-order it here: cleorecs.com/store/shop/king-kobra-the-lost-years-limited-edition-colored-vinyl
THE HAUNTED POSTPONE SWEDISH TOUR ONCE AGAIN



Swedish thrash metal veterans The HAUNTED has due to the Coronavirus been forced to postpone their short Swedish tour once again. It will now take place in February 2021 instead, and the new dates are:
Feb. 4 - Katalin, Uppsala
Feb. 5 - Arbis, Norrköping
Feb. 6 - Nöjesfabriken, Karlstad
Feb. 26 - Klubb Undergrunden/Pumphuset, Borås
Feb. 27 - Denim And Leather, Jönköping
the-haunted.com
POWER TRIP FRONTMAN RILEY GALE IS DEAD
Riley Gale, singer for American thrash band POWER TRIP, has passed away. He was only 35 years old.
facebook.com/powertripTX
NEW ALBUM WITH TRIBULATION IN JANUARY
Swedish metal band TRIBULATION will release a new album, "Where The Gloom Becomes Sound", in January 2021 via Century Media Records (everywhere except North America) and Metal Blade Records in North America.
TRIBULATION has also announced a European tour with BØLZER and MOLASSESS, which they hope will kick off on January 29 in Copenhagen, Denmark. The last stop will be in Stockholm, Sweden on February 20.
More info: tribulation.se centurymedia.com metalblade.com
THE DISTILLERS TO RE-RELEASE DEBUT ALBUM ON VINYL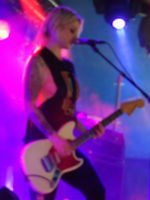 American punk rock band The DISTILLERS have announced that they will be reissuing their self-titled debut album for its 20th anniversary. The album was originally released in 2000 on Hellcat Records, but will now be available on vinyl with updated artwork as well as being available online.
The release date is October 30 via Epitaph Records.
thedistillers.org epitaph.com
VAN HALEN BIOGRAPHY IN NOVEMBER
Wymer Publishing has set a November 20 release date for "Van Halen: A Visual Biography".
The first 250 orders come with a set of give matt prints on premium 400gsm coated board. Pre-order by September 23 and have your name printed on a dedicated fan page: wymeruk.co.uk/webshop/books/rock/van-halen/van-halen-a-visual-biography
AUG. 25, 2020
AMYL AND THE SNIFFERS CANCEL NORTH AMERICAN TOUR
Australian punk rockers AMYL AND THE SNIFFERS have been forced to cancel their North American tour in October due to the pandemic.
amylandthesniffers.com
SUPER DELUXE BOX SET WITH URIAH HEEP IN OCTOBER
On October 30 BMG will release URIAH HEEP"s "Fifty Years In Rock", an extensive and ambitious super deluxe box set that celebrates the British progressive hard rockers remarkable career.
It was created with the full collaboration of URIAH HEEP themselves, and curated by founding members Mick Box, Ken Hensley, Paul Newton and Lee Kerslake.
The box set contains 25 CD albums, including 4 CDs compiled by the original members. This set also includes "The Magician's Birthday" LP, remastered by renowned engineer Andy Pearce (Lou Reed, BLACK SABBATH), with re-imagined artwork by Roger Dean, 2 art cards and a 78-page book featuring rarities from the band's personal archives.
Pre-order here: uriahheep.lnk.to/50YIRID
uriah-heep.com
IRON MAIDEN's DEBUT ALBUM TO BE REISSUED ON PICTURE VINYL
Parlophone Records will issue a very special limited-edition 12" vinyl version of IRON MAIDEN's iconic self-titled debut album on October 9. The release honors both the 40th anniversary of the album, which came out on April 14, 1980 and reached No. 4 in the U.K. chart, and also 2020's National Album Day, on October 10 - a celebration of the long-player in association with the Entertainment Retailers Association (ERA).
The limited-edition crystal clear vinyl picture disc is available to pre-order here: ironmaiden.com/news/article/national-album-day
LIVE RELEASE WITH ECLIPSE IN NOVEMBER
Swedish melodic hard rockers ECLIPSE will release their first official live release, "Viva La VicTOURia", on November 6 via Frontiers Music Srl.
This release will be available in the following formats: CD/DVD, Blu-ray, 3LP, and Digital.
Watch a performance of their hit single, "Viva La Victoria" here: youtu.be/nazUz4fkP0Y
eclipsemania.com frontiers.it
AUG. 24, 2020
FINNEGAN'S HELL RECORDING NEW ALBUM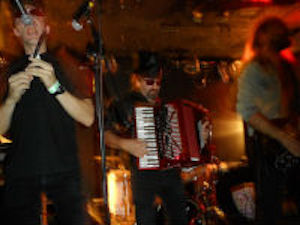 Swedish Celtic punk rockers FINNEGAN'S HELL are back in the studio to record another album.
finneganshell.com
AUG. 23, 2020
ECLIPSE POSTPONE JAPAN AGAIN
Swedish melodic hard rockers ECLIPSE has unfortunately been forced to reschedule their shows in Tokyo and Osaka once again.
The shows was originally scheduled for April this year, but was postponed to October. Now the October dates have to be rescheduled too.
New dates will be announced as soon as possible..
eclipsemania.com
WALTER LURE OF THE HEARTBREAKERS IS DEAD
It seems to be some kind of death invasion among old rockers now..
Walter Lure, who was guitarist in iconic NYC proto-punk band The HEARTBREAKERS, died yesterday (Aug. 22) after a battle with both lung cancer and liver cancer. He was 71.
Walter continued to play music after The HEARTBREAKERS broke up, and led his own band The WALDOS.
KATAKLYSM GUITARIST TESTS POSITIVE FOR COVID-19
KATAKLYSM guitarist Jean-François Dagenais has tested positive for COVID-19.
The Canadian-born musician, who has lived in Dallas, Texas, for the past decade, exhibited "severe symptoms" of the novel coronavirus before it was confirmed he had COVID-19.
The Montreal-based meldoic death metal band will release its 14th full-length studio album, "Unconquered", on September 25 via Nuclear Blast Records.
kataklysm.ca
FILM ABOUT CHRIS CORNELL
AmeriFilms LLC/Road Rage Films has announced the production of "Black Days", a film based on true events about the last days in the life of grunge music icon Chris Cornell. The movie will star John Holiday ("Walk The Line", CMT's "Sun Records").
Filming for "Black Days" is set to begin first week of October.
Chris Cornell was the singer of SOUNDGARDEN, but also AUDIOSLAVE and TEMPLE OF THE DOG. He also had a solo career.
AUG. 22, 2020
SUPERSUCKERS GUITARIST RONTROSE IS DEAD
The guitarist for the American punk rock n roll band SUPERSUCKERS, Ron "Rontrose" Heatman, has suddenly passed away.
facebook.com/supersuckers
EX-RED HOT CHILI PEPPERS GUITARIST JACK SHERMAN IS DEAD
Former RED HOT CHILI PEPPERS guitarist Jack Sherman has died at the age of 64.
The cause of his death has not yet been disclosed.
Sherman joined RED HOT CHILI PEPPERS in 1983 as the replacement for Hillel Slovak and played guitar on the band's self-titled debut album. He was also a co-writer on its follow-up, 1985's "Freaky Styley", but he was replaced by a returning Slovak before the LP came out. Sherman later contributed to RED HOT CHILI PEPPERS' albums "Mother's Milk" and "The Abbey Road" EP, but was left out when the band was inducted into the Rock And Roll Hall Of Fame 8 years ago.
facebook.com/ChiliPeppers
QUIET RIOT DRUMMER FRANKIE BANALI IS DEAD
QUIET RIOT drummer Frankie Banali died on Thursday (Aug. 20) at the age of 68. He had been diagnosed with stage IV pancreatic cancer last April, but unfortunately he lost the fight.
Frankie has also played with W.A.S.P.
quietriot.band
AUG. 21, 2020
50th ANNIVERSARY REISSUE OF THE DOORS' "Morrison Hotel"
On February 9 The DOORS' fifth studio album, "Morrison Hotel", celebrated its 50th anniversary. And Rhino is continuing the celebration on October 9 with the release of a new 50th-anniversary deluxe edition of the album.
This 2-CD/1-LP set includes the original album newly remastered by The DOORS' longtime engineer and mixer Bruce Botnick, plus a bonus disc of unreleased studio outtakes, and the original album on 180-gram virgin vinyl. The music will also be available from digital and streaming services on the very same day.
thedoors.com rhino.com
LIVE ALBUM WITH QUEEN + ADAM LAMBERT
QUEEN + ADAM LAMBERT will release their first-ever live album, "Live Around The World", worldwide on October 2 in CD, CD+DVD, CD+Blu-ray and vinyl formats.
The set presents a compilation of concert highlights captured the world over personally selected by Roger Taylor, Brian May and Adam Lambert from over 200 shows they have performed with several featured here becoming available for the very first time. All formats include the band's entire 22-minute Fire Fight Australia appearance in which they performed QUEEN's original history-making 1985 Live Aid set in full.
QUEEN + ADAM LAMBERT's postponed 27-date European "Rhapsody" tour is now rescheduled to begin May 23, 2021, in Bologna, Italy, with its final date to be played in Madrid, Spain, on July 7. The full set of dates includes a 10-day residency at London's The O2 Arena in June.
More info at: queenonline.com
FEAR TO RE-RELEASE "More Beer"
American punk band FEAR will re-release an expanded version of their second album, "More Beer".
The new version contains the original album remastered, alternate unused demo tracks, and the entire album remixed by the band's Spit Stix. The album is out October 15 via Atom Age.
facebook.com/FEARtheband
AUG. 20, 2020
EX-CHILDREN OF BODOM DRUMMER JOINS MERCURY CIRCLE
Former CHILDREN OF BODOM drummer Jaska Raatikainen has joined MERCURY CIRCLE, the brand new project led by SWALLOW THE SUN's Jaani Peuhu.
MERCURY CIRCLE's debut EP, "The Dawn Of Vitriol", was released on August 14 via Noble Demon and The Vinyl Division. The group is now working on material for its first full-length album, tentatively due in 2021.
youtu.be/PF15A5A3W9E
TRAILER FOR DOCUMENTARY ABOUT PHIL LYNOTT
The official trailer for the upcoming documentary on the life and career of THIN LIZZY frontman Phil Lynott from award-winning Irish filmmaker Emer Reynolds can be seen here: youtu.be/O6bz2WXoCa4
Due to be released to Irish movie theaters in the fall, "Phil Lynott: Songs For While I'm Away" is produced by Universal Music's Globe Production with backing from Screen Ireland. It is produced by Alan Maher and John Wallace for Cowtown Pictures and Peter Worsley for Eagle Rock Films.
The documentary will include interviews with THIN LIZZY's Eric Bell, Scott Gorham, Darren Wharton, U2's Adam Clayton, Suzi Quatro, Huey Lewis, METALLICA's James Hetfield and ULTRAVOX's Midge Ure.
SUPPORT CONCERT FOR ENTOMBED A.D.'S L.G. PETROV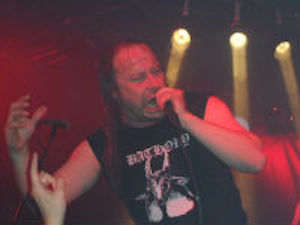 There will be a support concert for ENTOMBED A.D. and FIRESPAWN singer L.G. Petrov at Jakobs Kök & Bar in Jakobsberg (Stockholm), Sweden on August 28. Old school death/thrash metal band ODIUM will play live, and all the money will go to the treatment of L.G.'s cancer.
Read more (in Swedish) here: facebook.com/events/2221681358138484
ROLLING STONES TO OPEN FLAGSHIP STORE IN LONDON
The ROLLING STONES will open a world-first flagship store, RS No. 9 Carnaby, at 9 Carnaby Street in London's Soho.
The new store, created in partnership with Bravado, Universal Music Group's merchandise and brand management company, will feature all the hallmarks of the iconic rock n roll band and include exclusive new fashion and merchandise under the RS No. 9 Carnaby brand available in-store and online beginning September 9, 2020.
rollingstones.com
AUG. 19, 2020
EX-KVELERTAK FRONTMAN ERLEND HJELVIK LAUNCHES SOLO PROJECT
Former KVELERTAK frontman Erlend Hjelvik has launched a solo project called HJELVIK. The band has signed with Nuclear Blast Records and will release its debut album, "Welcome To Hel", later this year.
DOCUMENTARY ABOUT EX-W.A.S.P. GUITARIST CHRIS HOLMES
Cleopatra Entertainment has secured the North American, U.K., Australian, New Zealand and South African distribution rights to the documentary film "Mean Man: The Story Of Chris Holmes".
The film, which is a documentary about former W.A.S.P. guitarist Chris Holmes, was written and directed by French filmmakers Antoine De Montremy and Laurent Hart (whose music production career includes televised interviews with SCORPIONS, DEEP PURPLE, SLAYER, GUNS N' ROSES and more).
Cleopatra Entertainment's plans for release include a stand-alone DVD Home Entertainment version and a Blu-ray version chock full of bonus goodies not available on the Digital VOD version which will follow the DVD and Blu-ray release this November, just in time for the holidays. A U.S. West Coast theatrical premiere is being discussed as well, pending the revision and/or relaxation of the current local state government's restrictions on movie theaters operating during the COVID-19 pandemic.
Watch a trailer: youtu.be/4uYbqCtLZok
AUG. 18, 2020
ICED EARTH's JON SCHAFFER TO REUNITE WITH MATT BARLOW FOR CHRISTMAS ALBUM
ICED EARTH leader Jon Schaffer will reunite with the band's former singer, Matt Barlow, to celebrate the winter solstice. Under the SCHAFFER/BARLOW PROJECT banner, they will tackle Christmas classics on a new record called "Winter Nights".
A Kickstarter page for the project has been launched at this location: kickstarter.com/projects/icedearth/schaffer-barlow-project/description
AUG. 17, 2020
NEW ALBUM WITH ELEINE IN NOVEMBER
Swedish symphonic metal band ELEINE will release their third full length album, "Dancing In Hell", on November 27.
Pre-order here: orcd.co/dancing-in-hell
eleine.com
MEMBERS FROM BLUE ÖYSTER CULT, QUEENSRŸCHE AND JOURNEY JOIN FORCES IN NEW PROJECT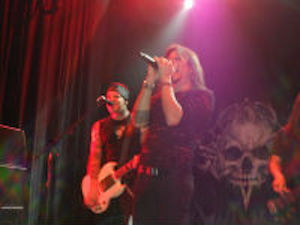 In the shadow of the coronavirus and a lull in touring, a supergroup of top musicians assembled to record new music that reflects the angst, isolation, and explosive energy of these strange times. The project is called BAD PENNY, and it features former JOURNEY lead singer Steve Augeri, current QUEENSRŸCHE frontman Todd La Torre, QUEEN's former bassist (and BLUE ÖYSTER CULT member) Danny Miranda, BLUE ÖYSTER CULT drummer Jules Radino, and guitarist/project mastermind Mike Holtzman.
New York metro rock radio station 102.3 WBAB is hosting a Facebook Live listening event for the debut of the band's first track, "Voices In My Head", on August 24 at 8 p.m. EST. A follow-up song, a ballad called "Lose Myself", drops September 1.
facebook.com/badpennyproject
AUG. 16, 2020
THE CULT IS IN THE STUDIO
The CULT have entered the legendary Rockfield Studios in Wales to begin recording their new album.
thecult.us
AUG. 15, 2020
QUIET RIOT DRUMMER FRANKIE BANALI RECOVERING AFTER SUFFERING STROKE
QUIET RIOT's Frankie Banali is recovering at home after recently suffering a stroke.
Banali has, as you might know, been battling stage IV pancreatic cancer for the past 16 months.
UFO BASSIST PETE WAY IS DEAD
Pete Way, bassist for UFO and WAYSTED, has passed away at the age of 69.
He sustained life-threatening injuries in an accident 2 months ago, but fought hard until finally succumbing to those injuries at 11.35am BST yesterday (Aug. 14).
Pete has also played with FASTWAY and Ozzy Osbourne, and more recently The PETE WAY BAND. He was also a producer for bands such as TWISTED SISTER and COCKNEY REJECTS.
peteway.co.uk
AUG. 14, 2020
NEW ALBUM WITH BLUE ÖYSTER CULT IN OCTOBER
BLUE ÖYSTER CULT will finally release their new studio album, "The Symbol Remains", on October 9 via Frontiers Music Srl. It will be their first new studio album in an eternity.
blueoystercult.com frontiers.it
SWEDISH COMPANY TO RELEASE KISS RUM
Swedish beverage company Umida have announced that they have started to co-operate with KISS. They plan to release 2 kinds of rum in the fall, which will be available at Systembolaget in Sweden and for export in other countries.
umidagroup.com
NEW EP WITH THE DAMNED IN OCTOBER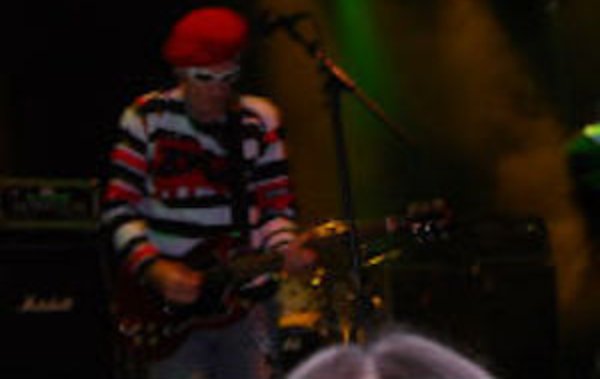 In 1980 and 1981, British punk rock legends The DAMNED went to Rockfield for a series of sessions that eventually became "The Black Album", "Friday 13th" EP and "Strawberries". Their time there produced some of The DAMNED's greatest musical moments and memorable stories of horses, cows, vampires, rifles and Lemmy. In 2019, the band returned to Rockfield studios to record the first new music since 2018's "Evil Spirits" album.
"The Rockfield Files" EP will be released on October 16 via Search And Destroy/Spinefarm.
Check out the first single, "Keep 'em Alive": youtu.be/LR2W8ZoU8EU
officialdamned.com
NEW ALBUM WITH KICKIN VALENTINA IN JANUARY
American ass kicking hard rockers KICKIN VALENTINA will release a new album, "The Revenge Of Rock", in mid-January through Mighty Music.
facebook.com/KickinValentina mightymusic.dk
PHIL CAMPBELL AND THE BASTARD SONS POSTPONE EUROPEAN TOUR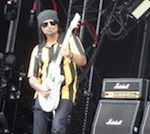 Due to the coronavirus pandemic, PHIL CAMPBELL AND THE BASTARD SONS have to postpone their European tour dates in September and November to 2021. All original tickets will remain valid.
philcampbell.net
AUG. 13, 2020
NEW ALBUM WITH DROPDEAD NEXT MONTH
Providence-based hardcore punk/powerviolence band DROPDEAD will release a new, self titled, album on September 25 via Armageddon.
This will be their first studio album since 1998's "Untitled".
AUG. 12, 2020
ASOCIAL TO RECORD NEW EP
Swedish hardcore/punk legends ASOCIAL will enter the studio in the fall to record 4 new and 4 old songs for a new EP.
facebook.com/AsocialAttack
KISS ANNOUNCE NEW DATES FOR U.S.A.
KISS has announced the rescheduled dates for the latest U.S. leg of its "End Of The Road" tour. The shows, which will once again feature support from VAN HALEN singer David Lee Roth, will kick off on August 18, 2021 in Mansfield, Massachusetts and will conclude on October 6, 2021 in Lafayette, Louisiana.
For dates and other details, try: kissonline.com
FINNTROLL ANNOUNCE EUROPEAN TOUR
Finnish folk metal band FINNTROLL will hit mainland Europe in March/April 2021. Support acts will be the Icelandic band SKÁLMÖLD and ATAVISTIA.
FINNTROLL will release a new album, "Vredesvävd", on September 18, 2020 via Century Media Records.
Tour dates can be found here: trollhorde.com or black-harbour.com
"Vredesvävd" can be pre–ordered here: finntroll.lnk.to/VredesvavdFC
NEW ALBUM WITH ELECTRIC BOYS EARLY NEXT YEAR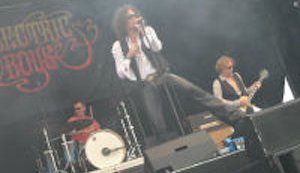 Swedish hard rock veterans ELECTRIC BOYS has recorded a brand new album, titled "Upside Down", which is expected to be released in early 2021 via Mighty Music.
The band also announce that they have mutually decided to part ways with guitarist Franco Santunione. New guitarist is "Slim" Martin Thomander, who played on their third album, "Freewheelin'".
A new tour is currently being scheduled.
electricboys.com mightymusic.dk
STATUS QUO CANCEL UK/EUROPEAN TOUR
STATUS QUO have been forced to announce the cancellation of their 40-date UK and European tour, that was planned for October, November and December 2020 in support of the "Backbone" album release. This is in line with public health requirements and advice relating to Covid-19. Due to various commitments for next year, the band are unable to reschedule these shows for 2021.
This cancellation announcement currently does not include the 3 French dates, scheduled for November, as current French Government advice is that indoor shows can go ahead during November.
statusquo.co.uk
AUG. 11, 2020
VADER ANNOUNCE EUROPEAN TOUR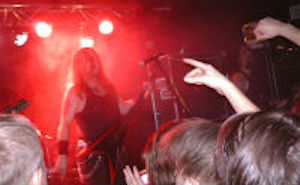 Polish death metal veterans VADER will be touring in Europe in September with MASS WORSHIP as special guests.
Dates and other details can be found here: facebook.com/vader
NEW LIVE RELEASE WITH HAMMERFALL IN OCTOBER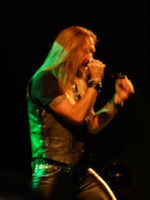 Swedish heavy metal band HAMMERFALL will release "LIVE! Against The World" on October 23 via Napalm Records. It will be released in 3 different formats: Bluray/CD bundle, LP and an exclusive limited edition Earbook.
The concert was recorded on February 15 at the MHP Arena in Ludwigsburg, Germany.
You can pre-order here: hammerfall.net/live-atw
hammerfall.net napalmrecords.com
RE-RELEASE OF JOHNNY THUNDERS' "Que Sera Sera" ALBUM
On September 11, MVD will release a 3CD box set of Johnny Thunders' 1985 solo album "Que Sera Sera".
Dubbed "Que Sera Sera: Resurrected", the set includes the album proper remixed by The VIBRATORS' Pat Collier, with the Thunders' guitar more present (on the original version, Thunders own mix of his guitar has been criticized). There are also 2 unreleased tracks left off the original album, plus 6 previously unheard outtakes.
The second disc has 18 mostly unheard live tracks from Amsterdam, Lyon and Geneva. The third disc is the original album and single mixes.
Lastly, the release includes a 36-page booklet by Thunders biographer Nina Antonia.
AUG. 10, 2020
PERKELE PARTS WAYS WITH DRUMMER
John Sandberg, drummer for Swedish street punk veterans PERKELE, has decided to leave the band.
You can read more about it here: facebook.com/Perkele1993
CANDLEMASS, THUNDERMOTHER AND EASY ACTION CONFIRMED FOR NOX ROCKS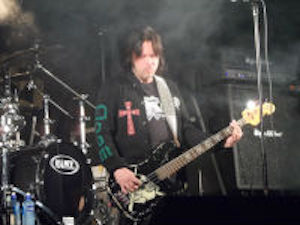 On the 22 of August some Swedish hard rock and metal bands will team up for a benefit concert for artists and their crew. The bands who will participate are CANDLEMASS, THUNDERMOTHER, SCARLET, EASY ACTION and an all-star band with Pontus Norgren (HAMMERFALL) and Pontus Egberg (KING DIAMOND) among others.
Nox Rocks will happen at Nox Studios in Stockholm, and will be streamed directly through Solidtango: solidtango.com
NEW ALBUM WITH MSG IN JANUARY
Michael Schenker is currently in the final stages of recording a brand new MSG album, titled "Immortal", which is set to be released via Nuclear Blast on January 8, 2021.
"Immortal" will feature a big list of friends and guests, including the the album's main vocalist Ronnie Romero (RAINBOW, LORDS OF BLACK), alongside Michael Voss (MAD MAX), Ralf Scheepers (PRIMAL FEAR) and Joe Lynn Turner (ex-DEEP PURPLE, RAINBOW) singing on 2 tracks each. The new album line-up includes Steve Mann on keyboards, Barry Sparks (DOKKEN) on bass, 3 drummers Bodo Schopf, Simon Philipps (ex-TOTO) and Brian Tichy (ex-WHITESNAKE), as well as the bman himself, Michael Schenker, on guitars. Guests also include keyboard virtuoso Derek Sherinian on the opening track.
This super team recorded 10 tracks, including the magnum opus "In Search Of The Peace Of Mind", the first song ever written by Michael Schenker and previously recorded on SCORPIONS' debut album, "Lonesome Crow". The song was recorded to celebrate Michael's 50th anniversary and features even more surprises, with singers Gary Barden, Doogie White, Robin McAuley and drummer Simon Phillips joining in this epic celebration.
The limited first edition of this upcoming MSG album will feature another unique extra: a Blu-ray of MICHAEL SCHENKER FEST performance recorded during their headline show at Bang Your Head Festival 2 years ago.
michaelschenkerhimself.com nuclearblast.com/store
PRODUCER MARTIN BIRCH IS DEAD
The legendary British producer Martin Birch passed away on Sunday (Aug. 9) at the age of 71. He has produced albums with bands like DEEP PURPLE, RAINBOW, WHITESNAKE, BLACK SABBATH and IRON MAIDEN among others.
NEW THE WHO BOOK IN OCTOBER
"The Who: Every Album, Every Song", a book examining each one of THE WHO's studio albums, including 2019's "The Who", will be released on October 28 via Sonicbond Publishing.
sonicbondpublishing.co.uk
METALLICA TO PLAY SHOW AT DRIVE-IN THEATERS ACROSS NORTH AMERICA
METALLICA has confirmed its return to the stage for the first time since the September 2019 "S&M²" concerts that opened Chase Center in San Francisco. METALLICA will be the first rock band to be featured in the Encore Drive-In Nights series, with a full set showing August 29 at hundreds of drive-in and outdoor theaters across the United States and Canada. The show will be shot specially for the Encore Drive-In Nights Series at a location near the band's Northern California headquarters and will subsequently be edited and mixed by METALLICA's award-winning production team to the highest standards possible.
For tickets and more details, go to: encorenights.com or metallica.com
AUG. 9, 2020
ENTOMBED A.D. VOCALIST L.G. PETROW GOT CANCER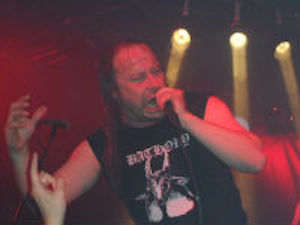 Swedish death metal vocalist Lars-Göran Petrow (ENTOMBED A.D., FIRESPAWN) has been diagnosed with cancer and is going through chemo treatment.
gofundme.com/f/support-petrov
EX-AGNOSTIC FRONT BASSIST ALAN PETERS IS DEAD
Former AGNOSTIC FRONT bassist Alan Peters, who played on the legendary hardcore band's 1987 album "Liberty And Justice For..." album, has died.
AUG. 8, 2020
SPLIT WITH PASTORATET AND N:A HOSPITALET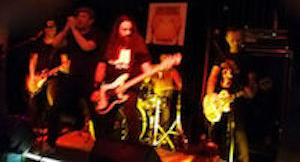 Swedish punk rock bands PASTORATET and N:A HOSPITALET are going to do a split vinyl, which will be released through Second Class Kids Records in the winter.
More details later..
facebook.com/pastoratetofficiell facebook.com/norrahospitalet facebook.com/secondclasskids
CRASHDÏET POSTPONE LATIN AMERICAN TOUR
Swedish sleaze/hard rockers CRASHDÏET has postponed their Latin American tour to April/May 2021. Special guests will be BASTARDZ.
The new dates can be found here: facebook.com/realcrashdiet
AUG. 7, 2020
YET ANOTHER LIVE ALBUM WITH EX-GENESIS GUITARIST STEVE HACKETT
Former GENESIS guitarist Steve Hackett announces the release of "Selling England By The Pound & Spectral Mornings: Live At Hammersmith" on September 25 via InsideOut Music.
This live recording is from his critically acclaimed 2019 UK tour, and was recorded at the Hammersmith Eventim Apollo, the final night of the tour. Steve Hackett was joined by his touring band of Roger King (keyboards), Jonas Reingold (bass), Rob Townsend (saxes/flutes), Craig Blundell (drums and percussion) with Nad Sylvan on vocals. Special guests for this performance were Steve's brother John Hackett (flute) and Amanda Lehmann (guitar and vocals).
This was a very special tour for Steve Hackett as it brought together his favourite album from his time as guitarist with GENESIS - "Selling England By The Pound" - which Steve and his band performed live in its entirety for the first time. The show also featured selected tracks from Steve's personal favourite album from his extensive solo career, "Spectral Mornings", together with tracks from his acclaimed 2019 release "At The Edge Of Light".
"Selling England By The Pound & Spectral Mornings: Live At Hammersmith" is released in several formats: Limited Edition Deluxe 2CD+Blu-ray+DVD Artbook; 2CD+Blu-ray Digipak; 2CD+DVD Multibox; Limited Edition 4LP+2CD Box Set and Digital album.
Check out the first single, "Déja Vu", here: youtu.be/TGj5xcmMIJw
hackettsongs.com insideoutmusic.com
AUG. 6, 2020
SUPER DELUXE EDITION OF BLACK SABBATH's "Paranoid"
BLACK SABBATH celebrates the 50th anniversary in 2020 of its multi-million selling album "Paranoid" with a 5-LP/4CD edition released on October 9.
"Paranoid: Super Deluxe Edition" includes the original album, in addition to a rare 1974 Quad Mix of the album folded down to stereo, plus 2 concerts from 1970, from Montreux and Brussels, that are pressed on vinyl for the first time. The 5-LP set comes with a hardbound book with extensive liner notes featuring interviews with all 4 band members, rare photos, and memorabilia, a poster, as well as a replica of the tour book sold during the "Paranoid" tour.
Pre-order here: blacksabbathband.lnk.to/BSParanoid50TW
blacksabbath.com
DIE KRUPPS TEAM UP WITH ROSS THE BOSS ON THE STRANGLERS COVER
German industrial metal legends DIE KRUPPS have joined forces with former MANOWAR guitarist Ross "The Boss" Friedman on a new single, "No More Heroes", which has just been unleashed on the world via Cleopatra Records.
The song they perform is the enormously significant title track from the 1977 studio album by British rock veternas The STRANGLERS, which The DICTATORS (which Ross was a member of) supported on their "No More Heroes" U.K. tour. The track, which name checks several recently passed historical figures, is a fitting tribute to the also recently passed STRANGLERS keyboardist Dave Greenfield, who died in May of this year from complications related to COVID-19.
The single will be featured on a forthcoming full-length effort from DIE KRUPPS, to be released in 2021.
Check out the song here: youtu.be/qfWgu53TyMc
NEW ALBUM WITH ELECRIC GUITARS NEXT YEAR
Danish hard rocking band ELECTRIC GUITARS is nearing completion of their new album, which will be released on February 5, 2021.
facebook.com/ElectricGuitarsDK
AUG. 5, 2020
GUNS N' ROSES ANNOUNCE RESCHEDULED EUROPEAN DATES
GUNS N' ROSES has announced the rescheduled dates for its European tour.
The band was originally slated to tour Europe earlier this year, but was forced to postpone the shows due to the coronavirus pandemic. Now, GUNS N' ROSES has revealed a new set of dates for the trek, kicking off in Lisbon, Portugal on June 2, 2021 and wrapping up on June 30, 2021 in Munich, Germany.
The new dates are:
Jun. 02 - Passeio Maritimo de Alges, Lisbon, Portugal
Jun. 05 - Estadio Benito Villamarín, Seville, Spain
Jun. 12 - Sweden Rock Festival, Sölvesborg, Sweden
Jun. 18 - Tottenham Hotspur Stadium, London, UK
Jun. 19 - Tottenham Hotspur Stadium, London, UK
Jun. 22 - Marlay Park, Dublin, Ireland
Jun. 24 - Green, Glasgow, Scotland
Jun. 30 - Olympiastadion, Munich, Germany
Unfortunately, due to routing and venue availability issues that developed during the postponement process a select few shows were not able to be rescheduled and have been cancelled.
gunsnroses.com
STEEL PANTHER ANNOUNCE DRIVE-IN SHOWS IN PENNSYLVANIA
California dirt glam metal act STEEL PANTHER are bringing their show to Pennsylvania this September. The band will perform live at 2 Pennsylvania area drive-ins this coming September as part of the "Fast Cars & Loud Guitars Tour": at the Starlite Drive In in Pittsburgh, Pennsylvania on September 11 and the Circle Drive In in Scranton, Pennsylvania on September 12.
Ticket information for both drive-in shows can be found at this location: bit.ly/PantherTourDates
RE-RELEASE OF CHASTAIN's 5th ALBUM
American heavy metal band CHASTAIN will have their 5th album, "For Those Who Dare", re-released on August 14 via Divebomb Records.
The album was originally released in 1990, but had been remixed by the label without the group's involvement, resulting in an overly dry, unpolished sound. To date, the original band-approved mix has never been granted an official CD release. Until now then..
You can now pre-order the CD here: divebombrecords.bigcartel.com/product/chastain-for-those-who-dare-anniversary-edition
AUG. 4, 2020
SONS OF APOLLO POSTPONE SOUTH AMERICAN TOUR
All-star progressive metal band SONS OF APOLLO - with Jeff Scott Soto, Derek Sherinian, Billy Sheehan, Mike Portnoy and Ron "Bumblefoot" Thal - are moving their South American dates once again. The new dates are these:
April 9 - Tom Brasil, São Paulo
April 11 - Circo Voador, Rio De Janeiro
April 13 - Teatro Flores, Buenos Aires
April 15 - Blondie, Santiago
sonsofapollo.com
FLOGGING MOLLY CANCEL SALTY DOG CRUISE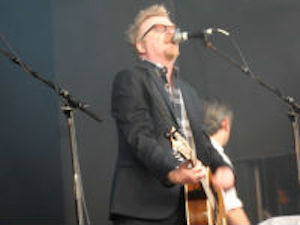 Celtic (punk) rockers FLOGGING MOLLY have announced the cancellation of their Salty Dog Cruise festival due to the coronavirus pandemic. The cruise was set to take place in November. Refunds will be made available for all previously purchased tickets.
floggingmolly.com
U.D.O. POSTPONE RUSSIAN TOUR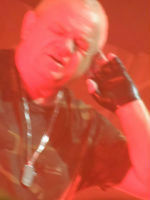 Due to Corona and current problems in Russia, German metal band U.D.O. and their Russian partner have discussed to postpone the Russian dates booked for September 2020 into spring 2021. New dates will be announced as soon as possible..
udo-online.de
DEBUT ALBUM WITH ELECTRIC HYDRA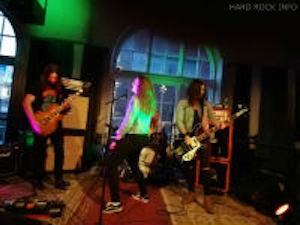 Swedish hard rockers ELECTRIC HYDRA will have their debut album released through Majestic Mountain Records in the fall. The first single will be released later this month.
An exact release date for the album will be announced soon..
electrichydra.se facebook.com/majesticmountainrecords
AUG. 3, 2020
REBELLION FESTIVALS RELEASE MAGAZINE
The pepole behind the Rebellion punk festival has produced a 92-page full colour special collectors edition magazine packed full of news, features and interviews. There's behind the scenes interviews with Rebellion Stage Managers and staff, interviews and features from the likes of SHAM 69, The STIFFS, Mille Manders & The SHUT UP, RUTS DC, Janus Stark, Steve Ignorant, TV Smith, The DROWNS, CHELSEA, WONK UNIT, SVETLANAS, SPUNGE and many more..
It's only available from their online web store and won't be sold in shops etc.
Get your copy here: rebmerch.keekmerch.com
URIAH HEEP ANNOUNCE RESCHEDULED UK TOUR
URIAH HEEP have announced rescheduled 50th anniversary UK tour dates. The new dates will take place in September/October 2021, and you can find the dates here: uriah-heep.com/2020Site/2020UK50Tour.html
KISS AND SYSTEM OF A DOWN CONFIRMED FOR DOWNLOAD FESTIVAL 2021
U.K.'s Download festival has announced KISS, BIFFY CLYRO and SYSTEM OF A DOWN as its 2021 headliners, plus many more bands in rock, punk, hardcore and metal - including DEFTONES, KORN, STEEL PANTHER, The DISTILLERS, AIRBOURNE, ALESTORM, BLUES PILLS, DYING FETUS, ELECTRIC WIZARD, Frank Carter & The RATTLESNAKES, GOJIRA, HAKEN, LACUNA COIL, MASTODON, OBITUARY, POWERWOLF, SEPULTURA, The DARKNESS, The WILDHEARTS, VOLBEAT, WAYWARD SONS etc. etc. - with even more yet to be announced.
The 3-day festival takes place on June 4-6, 2021 at the spiritual home of rock in Donington Park, Leicestershire. Tickets will go on sale at 9 a.m. on Friday, August 7 via: downloadfestival.co.uk/tickets
THE STOOGES' JAMES WILLIAMSON TEAMS UP WITH RADIO BIRDMAN'S DENIZ TEK
Legendary proto-punk guitar heroes James Williamson (The STOOGES) and Deniz Tek (RADIO BIRDMAN) have joined forces for a brand new, odds-defying studio album, "Two To One", set to be released September 18 by Cleopatra Records.
Check out the first single, "Stable", here: youtu.be/5OwkUzeJzpo
Pre-order the album: orcd.co/james_williamson_deniz_tek_two_to_one
AUG. 2, 2020
PASTORATET RECORDING NEW SONGS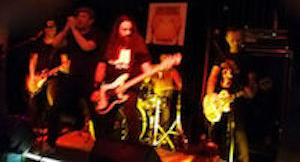 Swedish punk band PASTORATET has started to record 5 new songs, which will be released through Second Class Kids Records in the future. More info later..
facebook.com/pastoratetofficiell facebook.com/secondclasskids
NEW ALBUM WITH URIAH HEEP NEXT YEAR
URIAH HEEP guitarist Mick Box and bassist Davey Rimmer have confirmed to Sea Of Tranquility that the legendary progressive rockers will enter the studio in early 2021 to begin recording their 26th album.
uriah-heep.com
MANOWAR IS WORKING ON NEW EP AND DVD/BLU-RAY
MANOWAR bassist Joey DeMaio has told Sergi Ramos of Spain's The Metal Circus that the band is using the coronavirus downtime to work on several projects.
"We are currently completing a DVD and Blu-ray of our first-ever show in Mexico with an amazing 8K video production", he said. "We're in the studio recording songs for the next EP, 'The Final Battle II', and we are already preparing the massive production for our 40th-anniversary tour that will kick off in spring 2021."
manowar.com
JULY 31, 2020
GUNS N' ROSES' "Greatest Hits" TO BE RELEASED ON VINYL
On September 25, GUNS N' ROSES' 2004, multi-platinum best-of compilation "Greatest Hits" (Geffen/UMe) will be released on vinyl for the first time.
Previously only available digitally and on CD, "Greatest Hits" will be pressed as a 2LP set on 180gram audiophile black vinyl, a 2LP set on silver colored vinyl with red and white splatter, plus a 2LP picture disc available exclusively through the band's official store.
The vinyl edition of "Greatest Hits" will also feature the band's single "Shadow Of Your Love", which hit No. 5 on the Mainstream Rock chart. Originally recorded in December 1986, "Shadow Of Your Love" made its debut on the 2018 box set "Appetite For Destruction".
All 3 versions can each be pre-ordered here: gnr.lnk.to/GreatestHits
LAMB OF GOD AND KREATOR ANNOUNCE RESCHEDULED TOUR DATES FOR EUROPE


LAMB OF GOD and KREATOR have announced their rescheduled dates for the "State Of Unrest Tour" - including a special return to KREATOR's hometown of Essen, Germany. The lineup stays intact with Texan thrashers POWER TRIP opening each night.
Purchased tickets remain valid for the new dates, which you can find here: stateofunresttour.com
CORNERS OF SANCTUARY SIGNS WITH RFL RECORDS
U.S. heavy metal band CORNERS OF SANCTUARY has signed with RFL Records, who will release their new album, "Heroes Never Die", on October 30.
cornersofsanctuary.com rflrecords.com
SINGER SHMOULIK AVIGAL IS DEAD
Vocalist Shmoulik "Sammy" Avigal has passed away after succumbing to cancer.
Sammy was the voice for hard rock/heavy metal bands like PICTURE, HORIZON, HARPO, The RODS , GUARDIANS OF THE FLAME, HAMMERHEAD and AVIGAL.
facebook.com/sammy.avigal
JULY 30, 2020
RUTS DC POSTPONE ACOUSTIC UK TOUR
British punk rock veterans RUTS DC (formerly known as The RUTS) have postponed their UK acoustic tour that was supposed to happen in August. It will now happen in December instead, and new dates will be announced soon.
theruts.co.uk
G.B.H. ANNOUNCE NEW DATES IN SWEDEN
British punk legends G.B.H. have announced new tour dates in Sweden. These shows will happen in March 2021, and the dates are as follows:
March 10 - Hus 7, Stockholm
March 11 - Nöjesfabriken, Karlstad
March 12 - Musikens Hus, Göteborg
March 13 - Plan B, Malmö
facebook.com/GBH.official
H.E.A.T POSTPONE UK TOUR SOME MORE
Swedish melodic hard rockers H.E.A.T has once again been forced to postpone their UK tour with VEGA, MASON HILL and COLLATERAL. The latest dates will take place in October 2021, and are like this:
Oct. 7 - KK's Steel Mill, Wolverhampton
Oct. 8 - Warehouse, Leeds
Oct. 10 - Patti Pavilion, Swansea
Oct. 11 - Rescue Rooms, Nottingham
Oct. 12 - Electric Brixton, London
heatsweden.com
JULY 29, 2020
NEW ALBUM WITH MARILYN MANSON IN SEPTEMBER
Marilyn Manson will release his 11th studio album, "We Are Chaos", on September 11 Via Loma Vista Recordings.
Check out the title track here: youtu.be/lQJFP1INGxs
More info here: marilynmanson.com
SOLO ALBUM WITH SLIPKNOT/STONE SOUR FRONTMAN COREY TAYLOR
Corey Taylor, vocalist for SLIPKNOT and STONE SOUR, will release a solo album, "CMFT", on October 2 via Roadrunner Records.
thecoreytaylor.com roadrunnerrecords.com
COLLECTION WITH SINGLES BY SLADE
On September 25, BMG will release SLADE's "Cum On Feel The Hitz", a superlative and comprehensive collection of SLADE singles from 1970 to 1991. "Cum On Feel The Hitz" is released as a double CD and a 2LP collection: the CD comprises of 43 singles, while the double vinyl features 24 singles.
bmg.com
5CD BOX SET WITH THE BOYS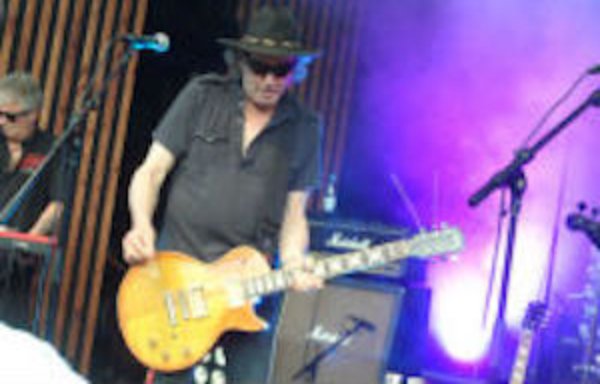 Captain Oi! will release a 5CD Clamshell Box Set, "The Boys On Safari", with British pop punk legends The BOYS on September 25.
The box will include the following records: "To Hell With The Boys", "Boys Only", "Rarities", "The Yobs Christmas Album", and "1980 BBC In Concert".
Also included is a 28-page booklet featuring detailed track notes by Matt Dangerfield.
theboys.co.uk captainoi.com
G.B.H. ANNOUNCE EUROPEAN TOUR
British punk legends G.B.H. have announced a European tour in March/April 2021.
Dates can be found here: facebook.com/GBH.official
GUNS N' ROSES ANNOUNCE RESCHEDULED NORTH AMERICAN TOUR
GUNS N' ROSES has rescheduled their 2020 North American tour to Summer 2021. The trek begins on July 10 in Milwaukee, WI and will make stops throughout the U.S. and Canada, before wrapping in Los Angeles, CA on August 19.
More info at: gunsnroses.com
JULY 28, 2020
RÖVSVETT TO RE-RELEASE "Jesus Var En Tomte"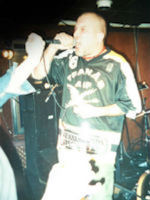 Swedish hardcore/punk legends RÖVSVETT will celebrate the 35-year anniversary of their classic EP "Jesus Var En Tomte" with a re-release. It will be an extended version with 30 tracks, which will be available in late October via Just 4 Fun Records.
j4f.dk
ACE FREHLEY RELEASES DEEP PURPLE COVER
Ace Frehley has released his cover version of the DEEP PURPLE classic "Space Truckin'". The track will appear on "Origins Vol. 2", the sequel to his 2016 collection of cover songs that inspired the former KISS guitarist, due on September 18 via eOne.
Check out the song here: youtu.be/q-ZjyXuDpHc
acefrehley.com
NEW OZZY DOCUMENTARY GETS OFFICIAL PREMIERE DATE
Featuring exclusive interviews and archival footage, "Biography: The Nine Lives Of Ozzy Osbourne" delves into the many lives and incredible career of the man who has personified rock and roll rebellion for decades. The documentary will premiere on Labor Day, Monday, September 7, at 9 p.m. ET/PT (North America).
youtu.be/pX6p0Tel7Ps ozzy.com
JULY 27, 2020
20th ANNIVERSARY EDITION OF PANTERA's "Reinventing The Steel"
PANTERA will release a 20th-anniversary edition of its final album, "Reinventing The Steel", on September 18.
ROBERT PLANT TO RELEASE 2CD COLLECTION
LED ZEPPELIN singer Robert Plant has announced "Digging Deep: Subterranea", a journey through his solo recordings, from "Pictures At Eleven" in 1982 through to 3 previously unreleased, exclusive tracks.
Due on October 2, the limited-edition 2CD collection of 30 extraordinary songs, spanning 4 decades, can be pre-ordered at this location: store.rhino.co.uk/uk/digging-deep-subterranea-2cd.html
JULY 26, 2020
MISFITS DROP LAWSUIT AGAINST BOOK PUBLISHER
MISFITS has dropped its lawsuit against a publisher over the advertising and sale of a photobook titled "Scream With Me - The Enduring Legacy Of The Misfits".
On March 9, Misfits A.D. - the limited liability company established by MISFITS founding members Glenn Danzig and Jerry Only to own and manage intellectual property, including trademarks and copyrights, associated with the MISFITS - filed a lawsuit against Abrams, claiming the publisher "willfully infringed" MISFITS' famous "Fiend Skull design" trademark and unlawfully copied and used MISFITS' copyrighted artwork in connection with the book.
On July 21, MISFITS' attorney provided notice of the voluntary dismissal of the civil lawsuit in a court document filed in U.S. District Court in the Southern District of New York. The filing says the dismissal is made "with prejudice", meaning the lawsuit cannot be filed again, and indicates that "each party shall bear his, her, or its own attorneys' fees and costs".
"Scream With Me - The Enduring Legacy Of The Misfits" is no longer being advertised on the Abrams web site, but appears to still be available from Amazon.com, Barnes & Noble and other leading book stores.
misfits.com
NEW ALBUM WITH MISANTROPIC IN SEPTEMBER
Swedish crust punks MISANTROPIC will release a new album, "Catharsis", on September 1 via Halvfabrikat Records. Pre-order will start on August 1.
halvfabrikat.net
FLEETWOOD MAC CO-FOUNDER PETER GREEN IS DEAD
FLEETWOOD MAC co-founder Peter Green has died at the age of 73.
JULY 25, 2020
EX-MANOWAR GUITARIST KARL LOGAN SENTENCED TO 25 YEARS IN PRISON
According to the Charlotte Observer, former MANOWAR guitarist Karl Logan faces at least 25 years in prison after admitting in a federal courtroom that he downloaded and kept child pornography.
Logan, 55, was arrested last August in Charlotte, North Carolina and charged with 6 counts of third-degree exploitation of a minor. He was jailed after pleading guilty to 2 child-pornography counts.
A few days after Karl's arrest was made public, MANOWAR issued a statement saying that he would no longer perform with the group. He has since been replaced by E.V. Martel, who previously played in a MANOWAR tribute band.
JULY 23, 2020
NEW ALBUM WITH BON JOVI WILL BE RELEASED IN OCTOBER
After being forced to cancel its world tour and delay a highly anticipated album, BON JOVI announced today that the LP, "2020", has officially been set for release on October 2, 2020 on Island Records.
The band also released a new single, "Do What You Can", which you can check out here: youtu.be/eKRDDfQV9Fs
bonjovi.com
SNOWY SHAW TO PUBLISH AUTOBIOGRAPHY
Swedish multi-instrumentalist Snowy Shaw, who has played with KING DIAMOND, SABATON, MERCYFUL FATE, THERION, DREAM EVIL and DIMMU BORGIR, among others, will unleash his autobiography, "The Book Of Heavy Metal", later in the year. The book, which was named after his most popular anthem to date, written for former band DREAM EVIL, will be available for purchase via: steelcartel.com/snowyshaw
WARCOLLAPSE TO RECORD NEW SONGS
Swedish crust punks WARCOLLAPSE have a new lineup, and plan to enter the studio in September to record 5 new songs.
THE STRANGLERS POSTPONE UK TOUR
Due to the ongoing Coronavirus Pandemic and restrictions on live concerts, British rock veterans The STRANGLERS need to consider everyone's welfare, and therefore have no choice but to defer the planned autumn/fall UK tour until the spring next year. The tour will now take place from late March to the end of April 2021. Special guests on all dates will be British punk rockers RUTS DC.
The tour is dedicated to Dave (who died earlier this year), and kicks off on his birthday, March 29, in Lincoln. It was also decided that the tour should finish at the Corn Exchange in Dave's adopted hometown of Cambridge, a fitting finale to the tour.
For dates and other info, go to: stranglers.net
SCORPIONS RESCHEDULE LAS VEGAS RESIDENCY
SCORPIONS have announced resceduled dates for their Las Vegas residency, which will now take place May 8-30, 2021 at the Zappos Theater at Planet Hollywood. Support will come from QUEENSRŸCHE.
More info: bit.ly/2WJguRu
JULY 22, 2020
FORMER CHARTA 77 DRUMMER LEIF EKRING IS DEAD
Leif Ekring, former drummer of Swedish punk rock veterans CHARTA 77, has passed away. He played with the band from 1988 to 1995.
DELUXE COLLECTOR'S BOX SET OF MOTÖRHEAD's "Ace Of Spades" DUE IN OCTOBER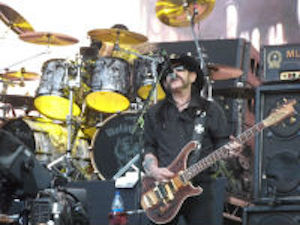 The ultimate MOTÖRHEAD "Ace Of Spades" collectors box set, plus deluxe 40th anniversary editions of "Ace Of Spades", will be released via BMG on October 30.
These releases feature a new master of the album from original tapes, 2 previously unheard concerts from 1981 and a horde of never before seen photos, memorabilia plus previously unpublished interviews by the people who were there. The deluxe box set contains 42 previously unreleased tracks and a DVD of rare TV and live appearances.
Preorders with exclusive new merchandise bundles are live here: motorhead.lnk.to/AOS40FA
imotorhead.com
JULY 21, 2020
NEW ALBUM WITH THE MANGES IN SEPTEMBER
Italian punk rock veterans The MANGES will release a new album, "Punk Rock Addio", on September 25.
manges.it
KNOTFEST AT SEA POSTPONED ONCE AGAIN
Previously it was announced that Knotfest at Sea would be postponed from August 2020 to August 2021. Due to unforeseen scheduling factors since then, they have made the difficult decision to postpone Knotfest at Sea for the foreseeable future.
All currently booked guests will receive a full refund.
knotfestatsea.com
JULY 20, 2020
PREVIOUSLY UNHEARD GUNS N' ROSES COVER WITH CHRIS CORNELL NOW AVAILABLE
Chris Cornell's estate has released his previously unreleased cover of GUNS N' ROSES' "Patience" on what would have been his 56th birthday. The recording was produced by Brendan O'Brien and was reportedly completed only a few months before Chris died in 2017. Cornell was reportedly working on a covers album with O'Brien prior to his death.
Check out the song here: youtu.be/YaIvy6nQEcw
ACCEPT HAS RESUMED RECORDING NEW ALBUM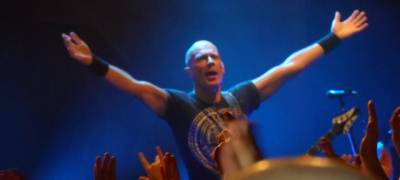 German/American heavy metal veterans ACCEPT have resumed recording their new studio album.
The sessions are taking place remotely, with producer Andy Sneap working at his studio in Ripley, Derbyshire, England and guitarist Wolf Hoffmann laying down tracks in his hometown of Nashville, Tennessee. The project is being completed using Steinberg's VST Connect Pro, a fully featured, remote recording solution that lets anybody record a musician or other performer in professional quality, regardless of where each of them is on the planet. All they need is an Internet connection and a computer.
acceptworldwide.com
2 SPLIT EPs WITH DENY NEXT YEAR
Swedish hardcore/punks DENY will release 2 split EPs in the beginning of next year. They didn't reveal with what bands they will split though.
denyhc.bandcamp.com
THE DAMNED CANCEL UK SHOWS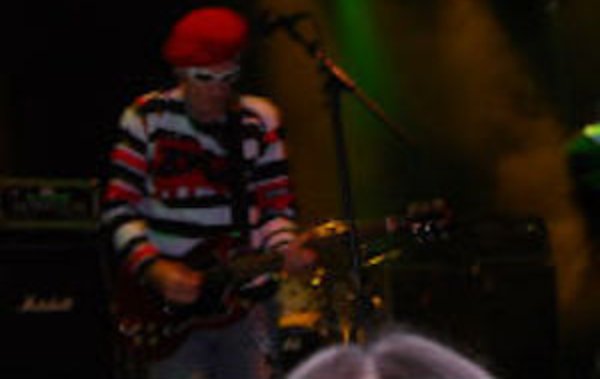 Due to the ongoing issues with Covid-19, British punk rock legends The DAMNED have to cancel their UK shows in September. They let us know that they are making big plans for 2021 though.
officialdamned.com
KISS ANNOUNCE RESCHEDULED AND NEW EUROPEAN DATES
KISS have announced rescheduled and new European dates for 2021. The shows will kick off on June 2 in Antwerp, Belgium and will conclude on July 15 in Budapest, Hungary.
Unfortunately, due to scheduling issues involved with moving the tour back a year, KISS will not be able to play the following cities, that were originally set for 2020: Sandnes, Norway - Kaunas, Lithuania - Lisbon, Portugal - Gliwice, Poland - Sofia, Bulgaria.
Dates and tickets at: kissonline.com
JULY 19, 2020
ENGLAND TO ALLOW INDOOR CONCERTS
England will begin allowing indoor performances with socially distanced audiences next month.
EXODUS IS WORKING ON NEW SONGS
EXODUS guitarist Gary Holt and drummer Tom Hunting are working on material for the long-awaited follow-up to 2014's "Blood In Blood Out" album.
exodusattack.com
JULY 18, 2020
MEMBERS OF FOREIGNER, RAINBOW, STRYPER AND HOUSE OF LORDS TEAM UP FOR ALL STARS SINGLE
Frontiers Music Srl has issued a one-of-a-kind release, the single "Push Through". It is a unique song - available now on all digital platforms - which was recorded by a virtual plethora of Frontiers artists. Some of these artists are: Jeff Pilson (FOREIGNER, DOKKEN) on bass, and vocalists like James Christian (HOUSE OF LORDS), Ronnie Romero (RAINBOW, LORDS OF BLACK), Gary Hughes (TEN), Renan Zonta (ELECTRIC MOB), Dino Jelusick (ANIMAL DRIVE), Caterina Nix (CHAOS MAGIC), Alessandro Del Vecchio (EDGE OF FOREVER), Toby Jepson (WAYWARD SONS), Michael Sweet (STRYPER), Robin McAuley (BLACK SWAN), Robin Beck etc. etc., as well as guitarists like Mario Percudani (HARDLINE), Nick Savio (ETERNAL IDOL), Tony Hernando (LORDS OF BLACK), Tracii Guns (L.A. GUNS), Mike Orlando (HER CHARIOT AWAITS), Magnus Karlsson (Magnus Karlsson's FREE FALL) etc.
You can check out the song here: youtu.be/V2kVpauNJQ4
frontiers.it
JULY 17, 2020
TORNET ARE IN THE STUDIO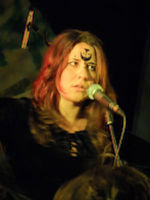 Swedish prog/retro rockers TORNET are currently in the studio to record a new record.
facebook.com/Tornet.GBG
DAVE MUSTAINE's AUTOBIOGRAPHY TO ARRIVE IN SEPTEMBER
MEGADETH frontman Dave Mustaine will publish his autobiography, "RUST IN PEACE: The Inside Story of the Megadeth Masterpiece", on September 8.
More info and pre-order at: megadeth.com
SNFU SINGER MR. CHI PIG IS DEAD
SNFU singer Ken Chinn, best known under the pseudonym Mr. Chi Pig, has passed away. He was 57.
DISRUPTED POSTPONE NEW ALBUM TO OCTOBER
Swedish death metallers DISRUPTED have postponed the release of their new album, "Pure Death", to October to sync with CD and digital release. It will be released through De:Nihil Records and Memento Mori.
More info soon..
disruptedofficial.bigcartel.com denihilrecords.com memento-mori.es
FREHLEY'S COMET DRUMMER JAMIE OLDAKER IS DEAD
Drummer Jamie Oldaker (FREHLEY'S COMET etc) has died at the age of 68. He had battled cancer in recent years, but passed away on Thursday (July 16) at his Tulsa home.
Among the artists Jamie had played with are Bob Seger, Eric Clapton, FREHLEY'S COMET, The TRACTORS, Peter Frampton, Stephen Stills, The BEE GEES etc.
JULY 16, 2020
TOY DOLLS RESCHEDULE UK SHOWS
British fun punk veterans TOY DOLLS has rescheduled their UK shows to September 2021. All tickets shall remain valid for the new dates, which are as follows:
Sept. 15, 2021 - Hedworth Hall, South Shields
Sept. 16, 2021 - La Belle Angele, Edinburgh
Sept. 17, 2021 - Club Academy, Manchester
Sept. 18, 2021 - O2 Forum Kentish Town, London
thetoydolls.com
RAMMSTEIN ANNOUNCES 2021 NORTH AMERICAN TOUR
RAMMSTEIN have announced the rescheduled dates for their North American stadium tour. The original trek was slated to take place this summer, but was postponed due to the coronavirus pandemic.
The new dates can be found here: rammstein.de
JULY 15, 2020
LIVE RELEASE WITH METALLICA AND SAN FRANCISCO SYMPHONY
On September 6 and 8, 2019 METALLICA reunited with SAN FRANCISCO SYMPHONY for the first time since 1999. The sold-out concerts at San Francisco's Chase Center were filmed and recorded, and on August 28 "Metallica And San Francisco Symphony: S&M²" will be available in a staggering array of formats.
More details and pre-order at: metallica.com
JULY 14, 2020
NEW BAND WITH MEMBERS OF DS-13
Andy and 138 from Swedish hardcore/punk band DS-13 have a new band together, called EXIL.
Check out 2 demo tracks: exilhardcore.bandcamp.com
EX-BLACK SABBATH SINGER TONY MARTIN WORKING ON NEW SOLO ALBUM
Former BLACK SABBATH singer Tony Martin has resumed work on his long-awaited new solo LP. Among the guest musicians on the album are Danny Needham (VENOM), Magnus Rosén (ex-HAMMERFALL), Scott McClellan and Greg Smith.
Martin's last solo album, "Scream", was released in November 2005 via MTM Music.
facebook.com/T0nyMart1n
JULY 11, 2020
ALICE COOPER CHOCOLATE MILK, ANYONE?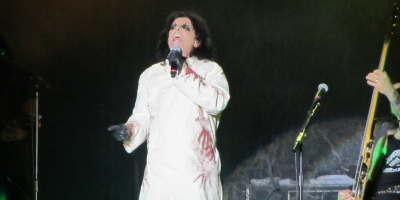 Danzeisen Dairy will release a special edition Alice Cooper chocolate milk bottle at retail grocers and for home delivery across Arizona this fall. Proceeds will benefit Solid Rock, the nonprofit organization Alice and his wife, Sheryl, founded in 1995. The organization operates The Rock Teen Center, a 28,000-square-foot facility in Phoenix where people ranging from ages 12 to 20 can get free instruction in music (both instrument lessons and recording studio training), dance, art, film and photography, among many other artistic options.
instagram.com/alicecoopersolidrock
JUDAS PRIEST RESCHEDULES U.S. TOUR FOR SUMMER/FALL 2021
In light of the ongoing COVID-19 pandemic, JUDAS PRIEST have postponed most of their previously announced fall 2020 U.S. tour dates to the summer/fall of 2021. Unfortunately, not every show was able to be rescheduled. About a dozen concerts had to be canceled.
For further details, go to: judaspriest.com
JULY 10, 2020
WE ARE ONE TOUR MOVED TO 2021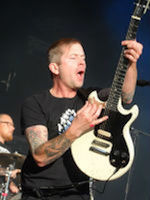 South American traveling punk tour We Are One have announced new dates.
They will be moving the shows to September 2021. MILLENCOLIN, SATANIC SURFERS, 88 FINGERS LOUIE (Sept 16-18 only), and MAKE WAR (Sept 18-19 only) are still set to play the tour.
The new dates are as folows:
September 16 - Brasil, Novo Hamburgo, Fenac
September 17 - Brasil, Curitiba, CWB Hall
September 18 - Brasil, São Paulo, Tropical Butantã
September 19 - Brasil, Rio de Janeiro, Voador Flying Circus
September 22 - Chile, Santiago, Santiago Blondie
facebook.com/WeAreOneTOUR
NEW ALBUM WITH DEAD LORD IN SEPTEMBER


Swedish hard rockers DEAD LORD will release their 4th studio album, "Surrender", on September 4 via Century Media Records.
Pre-order here: deadlordofficial.lnk.to/Surrender
They have also released a new single, "Evil Always Wins", which you can check out here: youtu.be/hEO2PLeQOfo
deadlord.com centurymedia.com
NEW 8-TRACK EP WITH JIMMY BLOM, "454", OUT NOW!
Check it out here: jimmyblom.bandcamp.com/album/454
Also check out the singles/videos from the EP:
"Dead And Gone" - youtu.be/9Yi1O4s-fyk
"Loser" - youtu.be/TTkEnDBHXZw
"Krig" - youtu.be/WdcI156EONc
AEROSMITH POSTPONE 50th ANNIVERSARY CONCERT TO 2021
AEROSMITH's previously announced 50th-anniversary concert, which was originally scheduled for September 14 at Fenway Park in Boston, Massachusetts, has been postponed to next year (same date and same venue).
aerosmith.com
JULY 9, 2020
ROLLING STONES TO REISSUE "Goats Head Soup" IN SEPTEMBER
On September 4, ROLLING STONES will re-release their 1973 album "Goats Head Soup". The album will be available in multiple configurations, including 4-disc CD and vinyl box set editions, with a treasure trove of unreleased studio and live material.
The box set and deluxe CD and vinyl editions of "Goats Head Soup" will all feature 10 bonus tracks, which include alternate versions, outtakes and no fewer than 3 previously unheard tracks.
The box set editions of the album will also include "Brussels Affair", the 15-track live album recorded in a memorable show in Belgium, on the autumn 1973 tour that followed the album's late August release. This much-sought-after disc was previously available only in the "official bootleg" series of live recordings in 2012.
Listen to the previously unreleased track "Criss Cross": youtu.be/NFXTRdog0r8
rollingstones.com
TYGERS OF PAN TANG TO RE-RELEASE "Ambush" IN SEPTEMBER
British NWoBHM veterans TYGERS OF PAN TANG will reissue their 2012 album "Ambush" on September 18 via Mighty Music.
The album has been remastered, and will also include 4 bonus tracks (2 studio, 2 live).
tygersofpantang.com mightymusic.dk
JULY 8, 2020
NEW ALBUM WITH NAPALM DEATH IN SEPTEMBER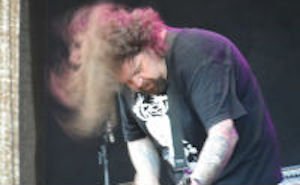 British grindcore pioneers NAPALM DEATH will release a new album, "Throes of Joy in the Jaws of Defeatism", on September 18 via Century Media Records. It will be their first new studio album since 2015s "Apex Predator - Easy Meat".
A first single from the album will be released on July 24, and that's also the date when the pre-order will start.
napalmdeath.org centurymedia.com
VENOM TO RELEASE COLLECTION OF EARLY DEMO RECORDINGS
Originally issued within the mammoth "In Nomine Satanas" deluxe vinyl box set last year, "Sons Of Satan" - a collection of early demo material with VENOM from the period 1979 to 1983 - now gets its own standalone release this coming August 28 via BMG, on double-album splatter vinyl, digipak CD and digitally.
Featuring a treasure trove of demos from the band's vaults, some of which prior to the box set's release, achieved mythical status among fans who have known about their existence, but have never heard them as the tracks alluded bootleggers. Among the tracks are the earliest known VENOM performances, captured where the band rehearsed in 1979 at Westgate Road Church Hall in Newcastle's West End and featuring original singer Clive "Jesus Christ" Archer on vocals. Also included are the £50 demos from 1980, captured at Impulse Studios, alongside further demos from 1980 and the "At War With Satan" 1983 Impulse Studio demos.
The set includes new sleeve notes and interviews with Cronos, Mantas and Abaddon, plus rare and unseen photos from the band's early years.
Pre-order: venomlegions.lnk.to/SOSatanFA
DOCUMENTARY ABOUT NEW YORK DOLLS FRONTMAN DAVID JOHANSEN
Showtime Documentary Films has announced a new feature documentary from Academy Award-winning director Martin Scorsese that profiles David Johansen, the celebrated frontman of NEW YORK DOLLS. Emmy nominee David Tedeschi will co-direct with Scorsese, and Scorsese and Sikelia Productions will executive produce with Brian Grazer, Ron Howard and Imagine Documentaries. The announcement was made by Vinnie Malhotra, executive vice president, nonfiction programming, Showtime Networks Inc.
The film will reveal the many faces of Johansen in an extraordinarily intimate feature documentary. Johansen's musical career started in the 1970s as lead singer for the punk/glam pioneers NEW YORK DOLLS, continued as he helped to usher in the swing revival as Buster Poindexter in the 1980s and dug deep into the blues with The HARRY SMITHS in the 1990s.
JULY 7, 2020
ALL 2020 SHOWS WITH RATT ARE BEING RESCHEDULED FOR NEXT YEAR
All of RATT's previously announced shows in 2020 are being rescheduled for next year.
facebook.com/therattpack/posts/10158314127770907
JULY 6, 2020
CIRCLE JERKS RESCHEDULE EUROPEAN/UK TOUR TO 2021
American punk veterans CIRCLE JERKS has announced new tour dates for Europe and the UK. These new dates will take place in August 2021.
Dates and tickets: circlejerks.net/tour
New single/video by your editor Jimmy Blom, "Dead And Gone". A punky hard rocker. Check it out! youtu.be/9Yi1O4s-fyk
New 8-track EP, "454", out soon!
More music at: jimmyblom.bandcamp.com
JULY 3, 2020
NEW 12" EP WITH THE BABOON SHOW IN DECEMBER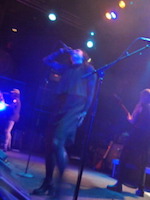 While we wait for a new album from Swedish punk rockers The BABOON SHOW, they will release a 4-track 12" vinyl EP, titled "I Never Say Goodnight", on December 11 through Kidnap Music, Filferro Records and HFMN Crew.
Pre-order starts Friday, July 10.
For further details, try 1 of these: thebaboonshow.com tanteguerilla.com filferro.bandcamp.com/music
NEW ALBUM WITH HEADCAT 13 LATER THIS MONTH
American rockabilly project HEADCAT 13 (formerly known as HEADCAT) will release a new album via Cleopatra Records on July 24.
The current line up features original member Danny B. Harvey (ROCKATS) together with Alan Davey (HAWKWIND) and Too Tall Paul Vezelis (The FRANTIC FLATTOPS).
The first single, "Let's Go Crazy", is out now: orcd.co/headcat_13_lets_go_crazy
HEADCAT started as a trio featuring Lemmy Kilmister (MOTÖRHEAD), Slim Jim Phantom (The STRAY CATS) and Danny B. Harvey (ROCKATS).
headcat13.com
JULY 2, 2020
MEGADETH BASSIST DAVID ELLEFSON TO RELEASE COVERS ALBUM
ELLEFSON, the solo band of Grammy-winning MEGADETH bassist/co-founder David Ellefson, will release "No Cover", an LP featuring more than 13 cover songs, including classic tracks from MOTÖRHEAD, W.A.S.P., DEF LEPPARD, CHEAP TRICK, QUEEN, JUDAS PRIEST, TWISTED SISTER, FASTWAY, FIGHT, DEAD KENNEDYS, and more, on October 2 via Combat Records.
ELLEFSON, featuring Ellefson on bass, with vocalist Thom Hazaert, guitarists Andy Martongelli and Ron "Bumblefoot" Thal (SONS OF APOLLO, YES, GUNS N' ROSES), and drummer Paolo Caridi, will be joined by a laundry list of legendary guests, including: Charlie Benante (ANTHRAX), Eddie Ojeda (TWISTED SISTER), Brandon Yeagley (CROBOT), Dirk Verbeuren (MEGADETH), Frank Hannon and Troy Lucketta (TESLA), Mark Slaughter (SLAUGHTER), Jason McMaster (DANGEROUS TOYS, ex-WATCHTOWER, EVIL UNITED), Greg Handevidt (KUBLAI KHAN, ex-MEGADETH), Chuck Behler (ex-MEGADETH), Gus G. (FIREWIND, Ozzy Osbourne), John Aquilino (ICON), Doro Pesch (DORO, ex-WARLOCK), Dave McClain (SACRED REICH, ex-MACHINE HEAD), Dave Alvin (WHITE TRASH), Todd Kerns (SLASH FEATURING MYLES KENNEDY AND THE CONSPIRATORS), Jimmy DeGrasso (ex-MEGADETH, ex-Y&T, ex-SUICIDAL TENDENCIES), Andrew Freeman (LAST IN LINE), Jacob Bunton (Mick Mars) and DEAD BY WEDNESDAY.
You can pre-order now on CD, LP and cassette, or in a deluxe bundle with an exclusive t-shirt: bit.ly/nocoverellefson
ZAKK SABBATH COVER BLACK SABBATH's FIRST ALBUM
Early September will see ZAKK SABBATH - the BLACK SABBATH tribute band featuring guitarist/vocalist Zakk Wylde (BLACK LABEL SOCIETY, Ozzy Osbourne), bassist Rob "Blasko" Nicholson (Ozzy Osbourne, Rob Zombie) and drummer Joey Castillo (DANZIG, QUEENS OF THE STONE AGE) - release their spectacular tribute to the Birmingham 4, a faithful yet supercharged rendition of BLACK SABBATH's first album.
50 years after the original album was released, ZAKK SABBATH celebrate the first chapter in the BLACK SABBATH catalog with a reverently rendered tribute, simply titled "Vertigo" (the name of the label who released the original album in 1970), which is slated for a release on September 4 via Magnetic Eye Records.
"Vertigo" will be available as a digipak CD, CD/DVD hardcover book with the album behind-the-scenes-interviews and making-of, and as a limited edition yellow vinyl. It will not be available digitally.
Get a taste of the album here: youtu.be/kox2WjYyI8w
zakksabbath.com
MEGADETH, LAMB OF GOD, TRIVIUM AND IN FLAMES ANNOUNCE RESCHEDULED TOUR DATES
As you might know already, MEGADETH's previously announced North American tour with LAMB OF GOD, TRIVIUM and IN FLAMES has officially been rescheduled for 2021 due to the Coronavirus pandemic. Now new resceheduled dates has been announced for July to August 2021.
You can find the new dates here: megadeth.com lamb-of-god.com trivium.org inflames.com
JULY 1, 2020
SAXON POSTPONE UK SHOWS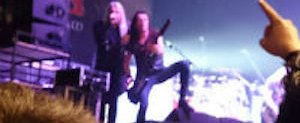 Due to the ongoing Covid-19 pandemic and restrictions in force, SAXON have had to once again postpone the 3 UK shows that were to take place August 8 (Glasgow), September 5 (London) and September 6 (Manchester).
The new show dates are in May 2021, and are as follows:
Saturday May 1 – London Eventim Apollo
Sunday May 2 – Glasgow Barrowland Ballroom
Monday May 3 (Mayday Bank Holiday) – Manchester O2 Apollo
All tickets will remain valid for these revised show dates.
saxon747.com
NEW ALBUM WITH RAPTURE IN EARLY 2021
Greek death/thrash metallers RAPTURE will have their third, yet untitled, full length album released in early 2021 via FDA Records on CD and Headsplit Records on cassette. The band is still open to any offers for the release of the album on vinyl format.
rapturegreece.bandcamp.com fda-records.com headsplitrecords.com