CELEBRATE NEW YEAR IN MEXICO WITH RAMMSTEIN
German industrial metal band RAMMSTEIN will play 2 very exclusive shows in Puerto Vallarta, Mexico on December 31, 2018 and January 2, 2019. Tickets available on June 27 at ramm.st/2tiCPWr
rammstein.com MONSTER MAGNET ANNOUNCES NORTH AMMERICAN TOUR
MONSTER MAGNET will be touring in North America for a whole month in September/October.
The tour will kick off in Toronto on September 28, and will end in Boston on October 28. Support on the tour will come from ELECTRIC CITIZEN and DARK SKY CHOIR.
monstermagnet.net napalmrecords.com GRAVE GOT A NEW DRUMMER
Tomas Lagrén is the name of the new drummer of Swedish death metal veterans GRAVE. He has been drumming with the band for the past year, and has done such a good job that he has now become an official member.
grave.se
---
Sorry that the site was "lost in cyber space" during the weekend (June 16-17). But now it's back, as you can see..
Hopefully everything works as it should, otherwise it would be good if you could let me know via Facebook (click on the f) or e-mail (click on contact).
---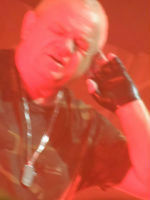 NEW ALBUM WITH U.D.O. IN AUGUST
German heavy metal veterans U.D.O. (with Udo Dirkschneider from ACCEPT) have set "Steelfactory" as the title of their new album, which will be released on August 31 via AFM Records.
The first single, "Rising High", is available here: youtube.com/watch?v=c0e2Q8wZQh8
Pre-sell starts today at: promo.afm-records.de/en/u-d-o
udo-online.de WATAIN ANNOUNCES EUROPEAN TOUR
Swedish black metallers WATAIN are going on a European tour in November. Support bands will be ROTTING CHRIST and PROFANATICA.
Dates can be found at facebook.com/watainofficial
rotting-christ.com facebook.com/profanaticausa NEW 7" WITH RÖVSVETT IN JULY
Swedish hardcore/punk legends RÖVSVETT will release a new 4-track 7" EP, "Bly, Skrot & Hagel", on July 2 via their own label Röv Records.
facebook.com/Rovsvett BON JOVI ANNOUNCES AUSTRALIAN DATES
BON JOVI are going to Australia in December for 4 shows. Pre-sale starts on Monday, June 18. Tickets and VIP packages go on sale to the public on Friday, June 29.
The dates are:
Dec. 1 - Melbourne Cricket Ground, Melbourne
Dec. 4 - Botanic Park, Adelaide
Dec. 6 - QSAC, Brisbane
Dec. 8 - Sydney ANZ Stadium, Sydney
bonjovi.com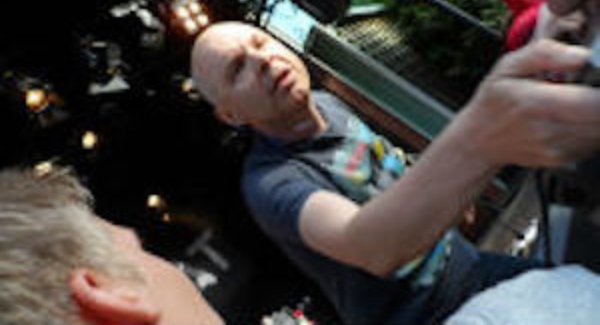 ATTENTAT ANNOUNCES ANOTHER HOMETOWN SHOW
Swedish punk rock veterans ATTENTAT will do another show at Bellmans in their hometown Göteborg on October 27 (their first show there was just a couple of months ago). Support act will be the local 15-year old kid Punk-Jon (who use to play at Järntorget).
This time they will both record and film the show for a upcoming live album and DVD. Tickets go on sale Monday, June 18 via Ticketmaster.
attentat.nu NEW HORROR FILM WITH LEMMY, TRACII GUNS AND DIZZY REED
Cleopatra Entertainment has announced the worldwide premier of their latest horror film Sunset Society. Directed by Phoebe Dollar and Rolfe Kanefsky, Sunset Society stars Dollar, MOTÖRHEAD's Lemmy Kilmister, Steve-O (Jackass), Ron Jeremy, Robert Donovan, and L.A. GUNS' Tracii Guns, with GUNS N' ROSES' Dizzy Reed rounding out the cast. The film premieres theatrically at 7:30pm on July 6 at Downtown Independent Theatre in Los Angeles, followed by an evening of DJ sets and live bands.
The original motion picture soundtrack for Sunset Society is also available from Cleopatra Records, and features music from Lemmy (MOTÖRHEAD), Stephen Pearcy (RATT), Jurgen Engler (DIE KRUPPS), Jyrki 69 (69 EYES), Thor, ELECTRIC HELLFIRE CLUB and more.. The soundtrack is available as part of the Blu Ray/DVD Home Entertainment version and also as a stand alone Digital Download and Vinyl LP version on August 17.
Sunset Society will also be released on VOD, DVD, and Blu-ray on July 24.
sunsetsociety.brownpapertickets.com MORE SAXON RE-ISSUES IN JULY
BMG are happy to announce the re-issue of 3 more SAXON classic albums. This time it's "Innocence Is No Excuse" (1985), "Rock The Nations" (1986) and "Destiny" (1988). These re-issues will be available on July 27.
The CDs will be 24-page media books containing original lyrics, rare photos and memorabilia. All albums will feature bonus tracks, including a selection of early demos, some of which didn't make final track listings, as well as B-sides and live recordings. The vinyl will be coloured splatter with no bonus tracks.
Pre-order links: saxonband.lnk.to/IINE saxonband.lnk.to/RockTheNations saxonband.lnk.to/Destiny
saxon747.com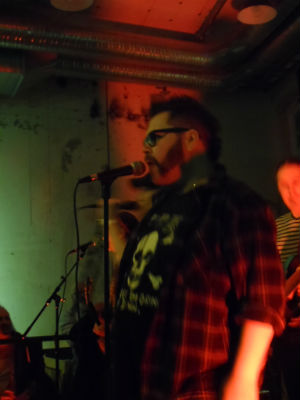 MÖGEL SINGER THOMAS "BULLEN" OSCARSSON IS DEAD
Thomas "Bullen" Oscarsson, who used to sing for the local (Borås, Sweden) punk veterans MÖGEL, has died. I don't have any details about his death.
I met him once in a while through the years. His last show with MÖGEL was on March 3 here in Borås, when they for some reason thought it was a good idea to have 2 singers (he had not been a member of the band for many years before that).
R.I.P.
facebook.com/MÖGEL-7203971898 PARADISE LOST TO SUPPORT DANZIG IN UK
British gothic metal legends PARADISE LOST will be very special guests at DANZIG's 2 shows in UK in August. The dates are:
Aug. 6 - Barrowland Ballroom, Glasgow
Aug. 7 - O2 Academy Brixton, London
Get your tickets here: myticket.co.uk/artists/danzig
..and while we talk about DANZIG, a tribute album called "GDANSK: A Tribute To Danzig" will be released by Metalville on June 29. It's the German stoner band GRAND MASSIVE - with special guests from THUNDERMOTHER, CRITICAL MASS, SABATON, DORO and SINNER - doing covers of songs by DANZIG, SAMHAIN and MISFITS.
paradiselost.co.uk danzig-verotik.com metalville.de DEAD KENNEDYS ANNOUNCES UK SHOWS
American punk legends DEAD KENNEDYS will do 3 shows in UK in August. The dates are:
Aug. 7 - O2 Academy, Oxford
Aug. 8 - Club Academy, Manchester
Aug. 9 - Roadmender, Northampton
facebook.com/deadkennedys HIRAX ANNOUNCES EUROPEAN TOUR
American thrash veterans HIRAX are coming back to Europe in August. They will play both festivals and club dates.
You can find the dates here: facebook.com/hiraxthrashmetal DEEP PURPLE ANNOUNCES MEXICAN TOUR
DEEP PURPLE are going to Mexico in November for 10 shows in 9 cities. Here are the dates:
Nov 3rd - Tijuana
Nov 7th - Chihuahua
Nov 9th - Monterrey
Nov 11th - San Luis Potosi
Nov 13th - Leon
Nov 15th - Guadalajara
Nov 17th - Mexico City
Nov 21st - Merida
Nov 23rd and Nov 24th - Cancún
deeppurple-infinite.com WATAIN ANNOUNCES SOUTH AMERICAN TOUR
Swedish black metallers WATAIN are going to South America for the first time since 2014 in September. Support band on most of the dates will be the Italian band BULLDOZER (some dates will have a other support band).
For more information, go to facebook.com/watainofficial GHOST ANNOUNCES YET ANOTHER NORTH AMERICAN TOUR
GHOST has announced a massive North American fall/winter tour. The trek, which includes the Swedish band's previously announced headline arena dates at The Forum in Los Angeles, California and Barclays Center in Brooklyn, New York, will kick off on October 26 in Tulsa, OK and wrap on December 15 in Brooklyn. Pre-sale tickets for the tour will be available beginning June 12, and general tickets will be available to the public beginning June 15.
You can find all upcoming tour dates at ghost-official.com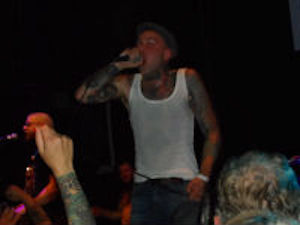 GATANS LAG TO RECORD NEW SINGLE
Swedish Oi! punks GATANS LAG will (finally) enter the studio in the end of this month to record 3 songs for a single, which they plan to release in September.
facebook.com/GatansLag FRONTIERS FESTIVAL COMES TO SWEDEN
Italian record label Frontiers Music Srl will take their Frontiers Festival to Stockholm, Sweden on October 13, under the name Frontiers Rock Sweden. The bands that will play are ECLIPSE, CRAZY LIXX, ONE DESIRE, PERFECT PLAN, CREYE and The DARK ELEMENT.
Tickets are available now at tickster.com
frontiers.it GRAVEYARD ANNOUNCES SWEDISH TOUR
Swedish retro rockers GRAVEYARD will do some shows in Sweden in November and December. These dates are:
Nov. 2 - Nöjesfabriken, Karlstad
Nov. 3 - Nordfest, Sundsvall
Nov. 9 - Frimis Salonger, Örebro
Dec. 15 - Pustervik, Göteborg
Dec. 21 - Cirkus, Stockholm
facebook.com/graveyardofficial LILLASYSTER, ENGEL AND VOJD CONFIRMED FOR SKOGSRÖJET
LILLASYSTER, ENGEL, VOJD, SUPERCHARGER, BLACK INK RIVER and CIRKUS PRÜTZ have been confirmed for the Skogsröjet festival in Rejmyre, Sweden on August 3-4.
Confirmed since earlier are cool cats like Dee Snider, KREATOR, Dirkschneider, HAMMERFALL, STEEL PANTHER, DANKO JONES, DOKKEN, MR. BIG, DRAGONFORCE, PRETTY MAIDS, Lee Aaron, The QUIREBOYS, EVERGREY etc.
skogsrojet.se




ULI JON ROTH FORCED TO POSTPONE NORTH AMERICAN TOUR DUE TO VISA ISSUES
Legendary German guitarist Uli Jon Roth has been forced to postpone his previously announced North American tour due to visa issues.
The trek, which was schedule to kick off in late May, was slated to celebrate a rare triple anniversary:
40th anniversary of SCORPIONS' "Tokyo Tapes"
40th anniversary of the birth of ELECTRIC SUN
50th anniversary of Uli's first-ever stage performance in 1968
ulijonroth.com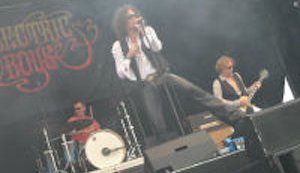 ELECTRIC BOYS ANNOUNCES NEW ALBUM AND SWEDISH TOUR DATES
Swedish hard rockers ELECTRIC BOYS will release a new album in October (title and release date will be announced later). That will be followed by a few tour dates in Sweden in November and December. Those dates are:
2/11: Malmö, KB 3/11: Helsingborg, The Tivoli
7/12: Uppsala, Katalin
8/12: Linköping, Palatset
14/12: Göteborg, Sticky Fingers
15/12: Västerås, Bankiren
22/12: Stockholm, Kägelbanan
facebook.com/electricboys MORE NEWS Take Me To The Top


This site has been online since 2001.
All reviews and photos/images by Jimmy Blom.