10 LATEST REVIEWS
F.K.U.: Friday The 13th Part 2 - Single (Thrash metal)
DR. LIVING DEAD!: Cosmic Conqueror - Album (Thrash metal)
BROWN ACID: The Fifth Trip - Compilation Album (Obscure proto metal/Hard rock)
TYKETTO: Live From Milan - CD/DVD, Blu-ray (Melodic hard rock)
TORCHIA: Of Curses And Grief - Album (Thrash/Melodic death metal)
STILLBORN: Nocturnals - Album (Dark gothic doom metal)
SPARZANZA: Announcing The End - Album (Hard rock/Metal)
SNOWY DUNES: Atlantis - Album (Progressive/Psychedelic heavy rock)
The MONS: Trust No One - Album (Punk)
MIDNITE CITY: Midnite City - Album (Melodic rock/Hard rock)
MORE REVIEWS »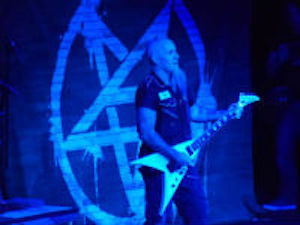 NEW BOOK FROM ANTHRAX GUITARIST SCOTT IAN IN DECEMBER
ANTHRAX guitarist Scott Ian will release his second book, "Access All Areas: Stories From A Hard Rock Life", on December 12 via Da Capo Press.
anthrax.com NEW ALBUM WITH VOJD IN FEBRUARY
Swedish heavy metal band VOJD (formerly known as BLACK TRIP) will release a new album on February 23, 2018. No title has been announced..
There will also be a 7" EP in December.
facebook.com/vojdofficial HELLHAMMER/CELTIC FROST BASSIST MARTIN E. AIN HAS DIED
It seems like Martin Eric Ain, bassist for Swizz extreme metal bands HELLHAMMER and CELTIC FROST, died of a heart attack on Saturday, October 21.
Read more at moshville.co.uk/news/2017/10/rip-martin-eric-ain-1967-2017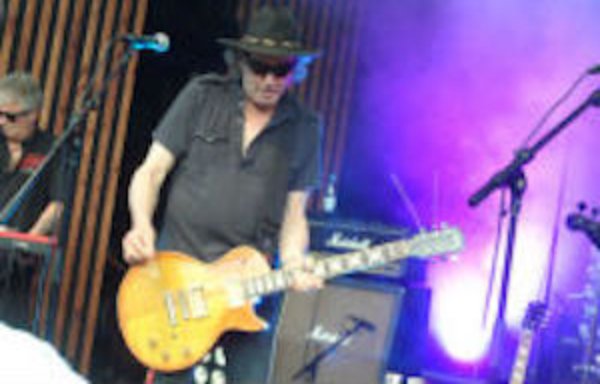 THE BOYS AND THE EXPLOITED CONFIRMED FOR PUNK & DISORDERLY
The BOYS, The EXPLOITED, ANGELIC UPSTARTS, VARUKERS, CHRON GEN and LOS FASTODIOS are some of the bands that are confirmed for the Punk & Disorderly festival in Berlin, Germany on April 20-22, 2018.
More info at punk-disorderly.de
LOCAL HARD ROCK VETERAN JOSÉ SANCHEZ HAS DIED
It looks like that fucking cancer has taken another life.. This time it's local (Borås, Sweden) hard rock singer José Sanchez (SANCHEZ, EMPIRE SAINT etc.) that has died.
I didn't know him, but I remember that he always laughed when I asked him for a CD for review. So he obviously didn't know who I was or what I was doing. Or maybe he didn't believe me.. NEW LIVE RELEASE WITH WHITESNAKE IN NOVEMBER
WHITESNAKE are going to release "The Purple Tour (Live)" on CD/DVD, CD/Blu-ray, CD, LP and download on November 24.
Read more about it here: whitesnake.com/purple-tour-live
Ther will also be a 300-page book about that tour, which you can read more about here: whitesnake.com/the-purple-tour-book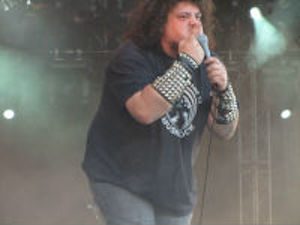 SONATA ARCTICA, EXODUS, BULLET AND THE KRISTET UTSEENDE CONFIRMED FOR METALLSVENSKAN 2018
SONATA ARCTICA, EXODUS, BULLET AND The KRISTET UTSEENDE are the first acts to be confirmed for the Metallsvenskan music and football festival in Norrköping, Sweden on June 15-16, 2018.
More info at metallsvenskan.net MORBID ANGEL CANCEL EUROPEAN TOUR
American death metal legends MORBID ANGEL have canceled their European tour in November/December "due to continued problems with the U.S. State Department and passport issues".
morbidangel.com 40TH ANNIVERSARY EDITION OF RUSH'S "A FAREWELL TO KINGS"
On December 1, progressive rock legends RUSH will release a new and expanded edition of the landmark album "A Farewell To Kings" — the 5th studio album originally released in 1977.
"A Farewell To Kings - 40th Anniversary" will be available to fans in 4 distinct configurations, including Super Deluxe Edition, 3-CD Deluxe Edition, 4-LP Deluxe Edition, and the Deluxe Digital Edition.
You can pre-order it now from rushbackstage.com NEW BALLADS COMPILATION WITH SCORPIONS IN NOVEMBER
German hard rock veterans SCORPIONS will release a new compilation album, "Born To Touch Your Feelings - Best Of Rock Ballads", on November 24. The effort will include 17 of the band's most famous ballads plus 2 new songs which were recorded this past summer.
the-scorpions.com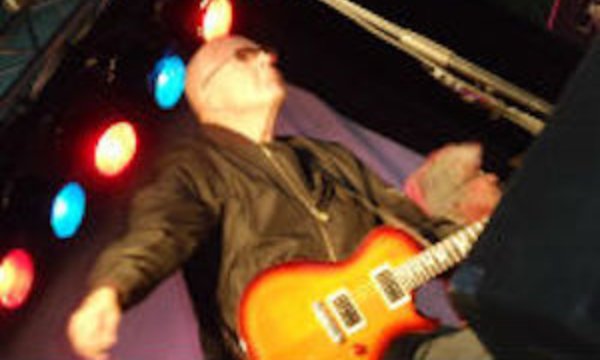 NATIONALTEATERN ARE BACK AGAIN, SWEDISH TOUR NEXT YEAR
Swedish cult rock band NATIONALTEATERN said never again in 2014, but now they are back once again to celebrate their 40-year anniversary in 2018 with a tour in Sweden. And the "exclusive" dates are these:
Feb. 9 - Jönköping, Konserthus
Feb. 10 - Växjö, Konserthus
Feb. 16 - Kalmar, Kalmarsalen
Feb. 17 - Borås, Åhaga
Feb. 22 - Halmstad, Halmstads teater
Feb. 23 - Västerås, Konserthus
Feb. 24 - Uppsala, Konsert & Kongress
Mar. 2 - Norrköping, Louis De Geer
Mar. 3 - Örebro, Conventum
Mar. 6 - Stockholm, Cirkus
Mar. 8 - Göteborg, Konserthus
Mar. 16 - Malmö, Kulturbolaget
Apr. 6 - Linköping, Konsert & Kongress
Apr. 7 - Karlstad, CCC
Tickets for most of the dates are available at Ticketmaster.
Until then original member Ulf Dageby will be working on a new album with ULF DAGEBY BAND, which will be titled "Tillbaka Till Noll".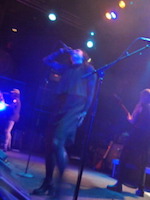 THE BABOON SHOW ANNOUNCES EUROPEAN TOUR DATES
Swedish punk rockers The BABOON SHOW are going on a European tour from March to April 2018. Unfortunately mainly Spain and Germany (so far), but they will probably add more dates soon.
For dates, tickets and other information, check out thebaboonshow.com
A new album, entitled "Radio Rebelde", will be released on February 16, 2018. QUEENS OF THE STONE AGE ANNOUNCES MORE NORTH AMERICAN TOUR DATES
QUEENS OF THE STONE AGE have added some more tour dates for 2018 to their schedule. Tickets for these shows go on sale Friday, October 27, and the dates are:
Jan. 22 - Save On Foods Memorial Centre, Victoria, BC
Jan. 24 - Pacific Coliseum, Vancouver, BC
Jan. 25 - KeyArena at Seattle Center, Seattle, WA
Jan. 26 - Rose Quarter – Veterans Memorial Coliseum, Portland, OR
Jan. 27 - Hult Center For the Performing Arts – Silva Concert Hall, Eugene, OR
Jan. 29 - Selland Arena at Fresno Convention Center, Fresno, CA
Jan. 30 - Sacramento Memorial Auditorium, Sacramento, CA
Feb. 01 - Bill Graham Civic Auditorium, San Francisco, CA
Feb. 16 - The Cosmopolitan of Las Vegas – The Chelsea, Las Vegas, CA
Feb. 17 - The Forum, Los Angeles, CA
More dates can be found at qotsa.com DAVID GLEN EISLEY AND CRAIG GOLDY GOT A NEW BAND TOGETHER
Singer David Glen Eisley and guitarist Craig Goldy (RESURRECTION KINGS, ex-DIO), both formerly of GIUFFRIA, have joined forces again in EISLEY/GOLDY, a partnership which sees the 2 artists bring back the signature sound that launched their careers in the early 80s.
EISLEY/GOLDY's debut album, "Blood, Guts And Games", will be released on December 1 via Frontiers Music Srl.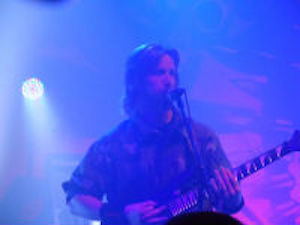 RAUBTIER FRONTMAN TO RELEASE SOLO ALBUM IN NOVEMBER
RAUBTIER frontman Pär Hulkoff will release his first solo album, "KVEN", under the name HULKOFF via Faravid Recordings/Playground Music on November 17. HULKOFF CONFIRMED FOR SABATON OPEN AIR
HULKOFF (Pär Hulkoff from RAUBTIER) is the first act to be confirmed for next year's Sabaton Open Air, which will take place in Falun, Sweden on August 15-18, 2018. SABATON will also play of course..
More info at sabatonopenair.net NEW ALBUM WITH STARBLIND IN NOVEMBER
Swedish heavy metal band STARBLIND will release a new album, "Never Seen Again", on November 24 via Pure Steel Records. Pre-order starts on November 10 from puresteel-records.com
starblind.se LIVE CD/DVD WITH PRETTY MAIDS NEXT YEAR, NEW ALBUM IN 2019
Danish hard rock veterans PRETTY MAIDS are going to release a new live CD/DVD via Frontiers Music Srl next fall (2018), and a new studio album in late summer or fall 2019.
frontiers.it prettymaids.dk ZZ TOP POSTPONE CURRENT TOUR
It looks like ZZ TOP have been forced to postpone their current tour due to a thumb issue. This is what they say on Facebook anyway: "Upcoming scheduled dates on ZZ TOP's current tour are temporarily suspended and are arranged for immediate rescheduling. ZZ's cornerstone bass guitarist, Mr. Dusty Hill, is addressing a tummy ailment and is following a directive to lay low for the next few weeks."
zztop.com NEW ALBUM WITH THE VARUKERS OUT NOW
British hardcore/punk veterans The VARUKERS have just released a new album, "Damned And Defiant". It's available in all formats: LP, CD, download and streaming. It looks like the album is just available in Europe though.
facebook.com/thevarukers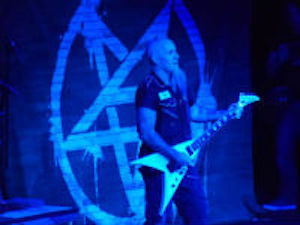 ANTHRAX AND KILLSWITCH ENGAGE ANNOUNCES CO-HEADLINE TOUR
ANTHRAX and KILLSWITCH ENGAGE have announced a 29-date North American co-headline tour that kicks off January 25 in Montreal, Canada and will zig-zag across the continent to wind up in Portland, Maine on March 4. HAVOK will serve as the opening act for the entire tour.
For dates, go somewhere else.. Like 1 of these sites for example: anthrax.com or killswitchengage.com KINGDOM COME MEMBERS IN DISCUSSION ABOUT REUNION OF ORIGINAL LINEUP
Former SCORPIONS drummer James Kottak says he's in discussions with singer Lenny Wolf for a reunion of the original lineup of 80s hard rockers KINGDOM COME, a band perhaps best known for its uncanny musical resemblance to LED ZEPPELIN. Kottak played on the band's first 2 albums, 1988's "Kingdom Come" and 1989's "In Your Face" before leaving the same year. Kottak went on to play on MCAULEY SCHENKER GROUP's 1992 "MSG" album before joining SCORPIONS in 1996.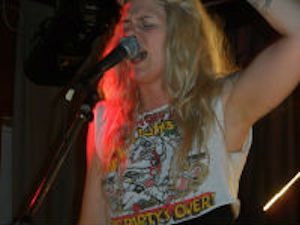 LIVE ALBUM WITH VÅNNA INGET IN NOVEMBER
Swedish post punk band VÅNNA INGET will release a live album, "Vi Tar Alla Minnen Härifrån", via Gaphals on November 24. It will be released on vinyl in 3 colours (pink, yellow, white) in a limited edition of 333 copies together with a 100-page photo book.
facebook.com/Gaphals facebook.com/vannainget 40TH ANNIVERSARY DELUXE EDITION OF RAMONES' "ROCKET TO RUSSIA"
On November 4, 1977 NYC punk rock legends RAMONES released "Rocket To Russia". This will be celebrated with a 40th Anniversary Deluxe Edition on November 24 via Rhino, which will contain 2 different mixes of the album (a remastered version of the original and a new 40th Anniversary Tracking Mix by original engineer/mixer Ed Stasium) and a number of unreleased studio recordings, plus a previously unissued recording of the band's 1977 concert in Glasgow, Scotland. This means a box filled with 3 CDs and 1 LP.
You can pre-order this box set now from store.ramones.com METALLSVENSKAN TO RESURRECT IN 2018
Swedish metal and football festival Metallsvenskan will be back in 2018. This time in Norrköping (instead of Örebro) on June 15-16. The first confirmed artists will be announced on Thursday, October 19, and that's also the day when the early bird tickets go on sale.
More info at metallsvenskan.net THE SAINST DRUMMER IAIN SHEDDEN HAS DIED
Iain Shedden, drummer of Australian punk rockers The SAINTS, has died at the age of 60. He had been treated for throat cancer some years ago and was undergoing additional treatment when he died suddenly on Monday, October 16.
Read more here: smh.com.au/entertainment/music/music-writer-and-saints-drummer-iain-shedden-dies-aged-60-20171016-gz1t4h.html THE STRANGLERS ANNOUNCES IRISH DATES WITH THERAPY?
English rock veterans The STRANGLERS are teaming up with THERAPY? for 3 dates in Ireland in March 2018. These dates are:
Mar. 1 - Olympia Theatre, Dublin
Mar. 2 - Big Top, Limerick
Mar. 3 - Ulster Hall, Belfast
Tickets go on sale Friday, October 20.
After that the bands are going on a UK tour together. Those dates can be found at stranglers.net THUNDERMOTHER IN THE STUDIO
Swedish all-female hard rock n roll band THUNDERMOTHER has just enetered the studio to record a new album.
thundermother.com ANTI-NOWHERE LEAGUE AND PETER & THE TEST TUBE BABIES CONFIRMED FOR REBELLION
ANTI-NOWHERE LEAGUE, PETER & THE TEST TUBE BABIES, M.D.C., The ADOLESCENTS and CITY SAINTS are among the latest acts to be confirmed for the Rebellion festival at The Winter Gardens in Blackpool, UK on August 2-5, 2018.
Confirmed since earlier are D.R.I., The EXPLOITED, DISCHARGE, G.B.H., SLAUGHTER & THE DOGS, COCKNEY REJECTS, The BOYS, 4 PAST MIDNIGHT, RUTS DC, UK SUBS, ANGELIC UPSTARTS, RAW POWER, SUBHUMANS etc. etc.
More info at rebellionfestivals.com
TREAT, FM AND KEE MERCELLO CONFIMRED FOR MELODIC ROCK FEST SCANDINAVIA
TREAT, FM, DARE, Kee Marcello, CRAZY LIXX, ONE DESIRE, GRAND DESIGN, DEGREED, PRETTY WILD, GRAND SLAM and MIDNITE CITY are some of the artists that have been confirmed for Melodic Rock Fest Scandinavia 2018 at Slagthuset in Malmö, Sweden on May 31 to June 2, 2018.
More info at melodicrockfestscandinavia.com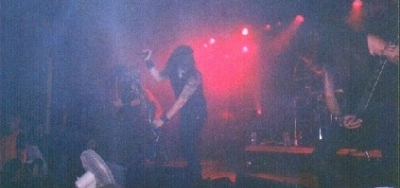 SATYRICON ANNOUNCES DATES IN RUSSIA, ISRAEL AND GREECE
Norwegian black metal veterans SATYRICON have added some more tour dates in January:
23 Jan - Fuzz Club, Athens, Greece
24 Jan - Barby, Tel Aviv, Israel
26 Jan - Club Zal, St Petersburg, Russia
27 Jan - Svoboda, Ekaterinburg, Russia
28 Jan - Red, Moscow, Russia
satyricon.no RELEASE OF "NEVER MIND THE BOLLOCKS, HERE'S THE SEX PISTOLS" BOX SET POSTPONED TO DECEMBER
Due to circumstances beyond the band's control, the release of SEX PISTOLS' "Never Mind The Bollocks, Here's The Sex Pistols" 40th Anniversary box set has been moved to December 1.
facebook.com/sexpistolsofficial NEW GREATEST HITS ALBUM WITH GREEN DAY IN NOVEMBER
GREEN DAY will be releasing a new greatest hits album, called "Greatest Hits: God's Favorite Band", which will be out November 17. It includes 2 new tracks and a new music video.
greenday.com STEVEN ADLER WORKING ON NEW BOOK
Former GUNS N' ROSES drummer Steven Adler is working on a new book called "Steven Adler: The Shit My Friends Remember I Did".
Adler recently started a web site called Steven Adler Stories where fans can share their personal tales about the drummer for possible inclusion in the book. All submissions should be between 20 and a 125 words. You can find it here: stevenadlerstories.com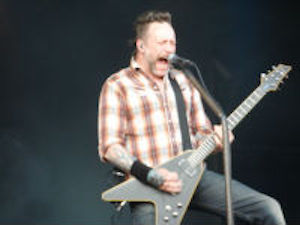 SWEDISH CO-HEADLINE TOUR WITH MUSTASCH AND HARDCORE SUPERSTAR
Swedish hard rockers MUSTASCH will team up with HARDCORE SUPERSTAR for a short co-headline tour in Sweden in March 2018. Main support will be death metal legends ENTOMBED A.D., and the exclusive dates are these:
Mar. 9 - Nöjesfabriken, Karlstad
Mar. 10 - Annexet, Stockholm
Mar. 23 - Slagthuset, Malmö
Mar. 24 - Lisebergshallen, Göteborg
Both MUSTASCH and HARDCORE SUPERSTAR have released a new single today (Oct. 13).
mustasch.net hardcoresuperstar.com entombedad.com NEW ALBUM WITH ANVIL IN JANUARY
Canadian heavy metal legends ANVIL will release their new album, "Pounding The Pavement", on January 19, 2018 via SPV/Steamhammer.
ANVIL will embark on a massive European tour from February to April 2018. The dates are way too many to post here, so check out facebook.com/anvilmetal
Before that they are going to Australia for a little tour in November. Check the link above for the dates.. THE WHO FRONTMAN ROGER DALTREY TO RELEASE AUTOBIOGRAPHY IN 2018
Blink Publishing is to publish the autobiography of THE WHO frontman Roger Daltrey in autumn/fall 2018.
Read more about it here facebook.com/pages/Roger-Daltrey or thewho.com NEW SINGLE WITH HELLOWEEN
German power metal legends HELLOWEEN give away their new single, "Pumpkins United", as a free download from their web site helloween.org
A 10" vinyl single with that song will be released on December 8, and you can pre-order it now from nuclearblast.de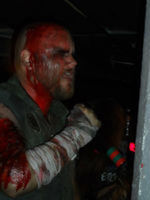 SWEDISH TOUR WITH F.K.Ü., ICE AGE AND REIGNSAW
Swedish thrash bands F.K.Ü., ICE AGE and REIGNSAW will team up for a short Swedish tour in January/February 2018. The dates are:
Jan. 26: Finspång, Hugo
Jan. 27: Göteborg, Sticky Fingers
Feb. 2: Gävle, Dirty Harry Rockbar
Feb. 3: Strängnäs, Garaget JOHN BONHAM STATUE
Legendary LED ZEPPELIN drummer John Bonham will be honored with a statue in his hometown of Redditch. The Redditch Advertiser reports that most of the funds for the memorial, by renowned British sculptor Mark Richards, were raised through a private donation.
The bronze statue will be unveiled in time for what would have been the late drummer's 70th birthday next May.
John Bonham died on September 25, 1980 of pulmonary edema which is fluid accumulation in the lungs. He was 32 years old. STATUS QUO ANNOUNCES TOURING HIATUS IN 2018
STATUS QUO will radically cut back on its touring activities and will only perform a series of summer shows and festivals during 2018.
For the first time in around 30 years, there will be no traditional winter tour of Europe or Christmas shows in the U.K. As a result, the show already announced for November 3, 2018 at the massive Hallenstadion in Zurich has been rescheduled for October 6, 2018 and will be the final STATUS QUO gig of the year. All tickets for the original date will be valid for the new date and ticket holders do not need to take any further action.
Thus, the forthcoming Australian tour and the "Plugged In: Live And Rockin'!" U.K. tour will be the only opportunity for fans to see the band in smaller and more intimate venues for at least 2 years. Additionally, as a tribute to the late Rick Parfitt, the setlist at these dates will now include 2 of his best-loved classics, "Don't Drive My Car" and "Little Lady".
statusquo.co.uk NEW ALBUM WITH NORDIC UNION BEFORE END OF 2018
Melodic hard rockers NORDIC UNION - with Ronnie Atkins (PRETTY MAIDS) and Erik Mårtensson (ECLIPSE) - let us know that they will release their second album before the end of 2018.
facebook.com/nordicunion ECLIPSE GOING TO JAPAN NEXT YEAR
Swedish melodic hard rockers ECLIPSE are going to Japan in April 2018 for 2 shows on the following dates:
April 27 - Tsutayao-West, Tokyo
April 28 - The Live House Soma, Osaka
eclipsemania.com
MORE NEWS


This site has been online since 2001.
All reviews and photos/images by Jimmy Blom.